HDR, or "High Dynamic Range" photography comes with a ton of opinions and critics.  Basically you either really love HDR or you hate it.  Over the past number of years it has become a very popular type of photography but also has a fairly poor reputation for being very unrealistic and extremely over done.  I won't lie, when I first started shooting them I made all the early mistakes most people usually do.  Here a 5 tips to get you going in the right direction!
1. Less is More
The whole purpose of HDR photography is to bring out the details in shadows and highlights that your camera's sensor can not do with one shot.  The problem is you will see a lot of people going with 6+ images to merge together into one HDR photo.  This brings out way too much detail and can sometimes flatten it out.  You best bet is to try and merge 3 photos together with just a couple stops difference at the most.  You have one neutral, one over exposed  by a stop or two, and one under exposed by a stop or two.  This will keep the image looking more realistic but at the same time give you that HDR look.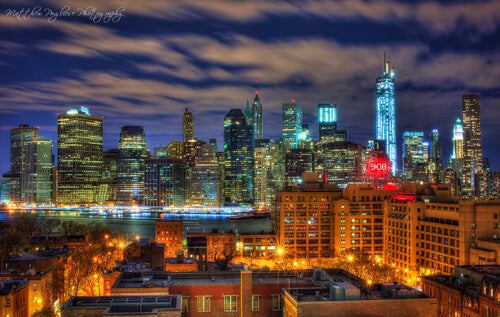 2. Shoot in RAW
If you aren't already shooting RAW, you should be…even more so for HDR photography. With RAW files you are able to change the exposure of an image entirely in post processing.  So you can get away with taking only 1 photo and adjusting the exposures in your photo editing program to give yourself the 3 different exposures you need.  Doing it like this will keep issues like camera shake/movement and subject movement from happening and giving you a sharper image.  It doesn't work in all situations but it is absolutely a very handy way of getting a great HDR image.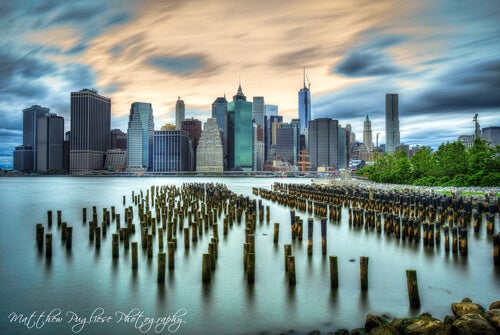 3.  Use a Tripod
If you are already familiar with shooting landscapes, even more so at night than you are likely already using a tripod.  However, it is extremely important for creating photos that require multiple exposures.  This allows you to take your 3 images while constantly having the same scene, horizons, subject, etc.  When you bring your file into the HDR processing software (I personally used Photomatix) it gives you options for file alignment but to play it safe, always use a tripod.  Also if you can, pick up a remote shutter or use the timer on the camera to reduce all camera shake for each image.  Also quite handy (the remote) for long exposures!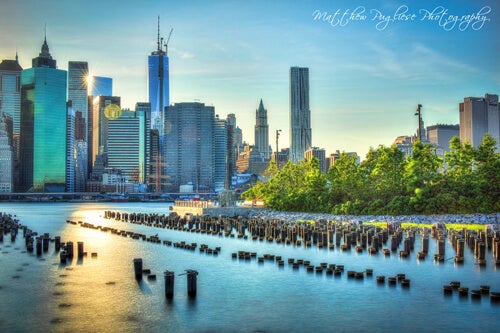 4. Shoot at a low ISO
Shoot at low ISO, ideally 100.  HDR processing introduces a lot of noise into your image so start with a lower ISO to minimize that problem. Every HDR image will have some noise, in post processing you can use certain tools and filters to help reduce noise.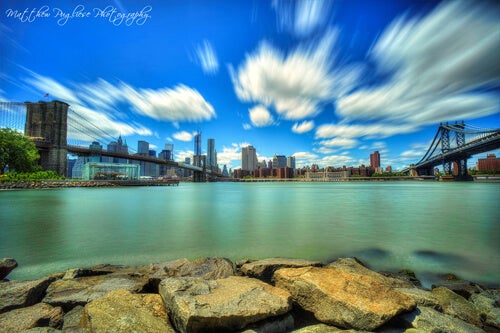 5. Take it Easy with the Sliders
When I say sliders I mean the adjustment sliders in the HDR program you use such as Photomatix. Putting too much into strength, saturation, etc. can result in just a very ugly over done image. You create "halos" around subjects. If it looks over done to your eyes, it likely is. Bring that strength slider down. Also Photomatix is not the end of the editing process, take it from there into Photoshop or Lightroom to make final touches but editing is another topic all together!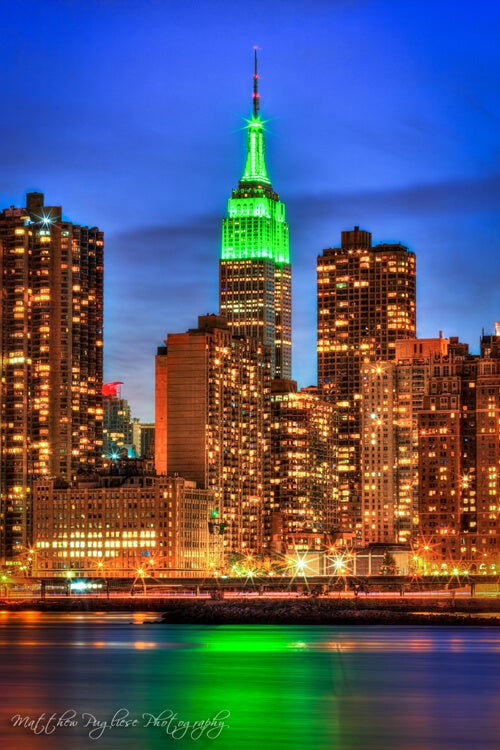 Thanks to guest blogger Matthew Pugliese. Matt started shooting  back in 2009 as a hobby with a Canon Rebel.  His main area for photography has always been the urban landscape of New York City. He has been shooting HDR for about 3 years now. What started as a hobby, has now turned into a way of life for him. You can view more of his amazing work on his website and flickr account.