Ready to test your photography skills? The solar eclipse is happening October 14th. Capturing a solar eclipse can be a one-in-a-lifetime opportunity for millions of photographers. It's something every photographer should capture at least once. Understandably, many people will not try it since it can be very dangerous to the eyes because of the intensity. So let's break down how to successfully capture this year's solar eclipse.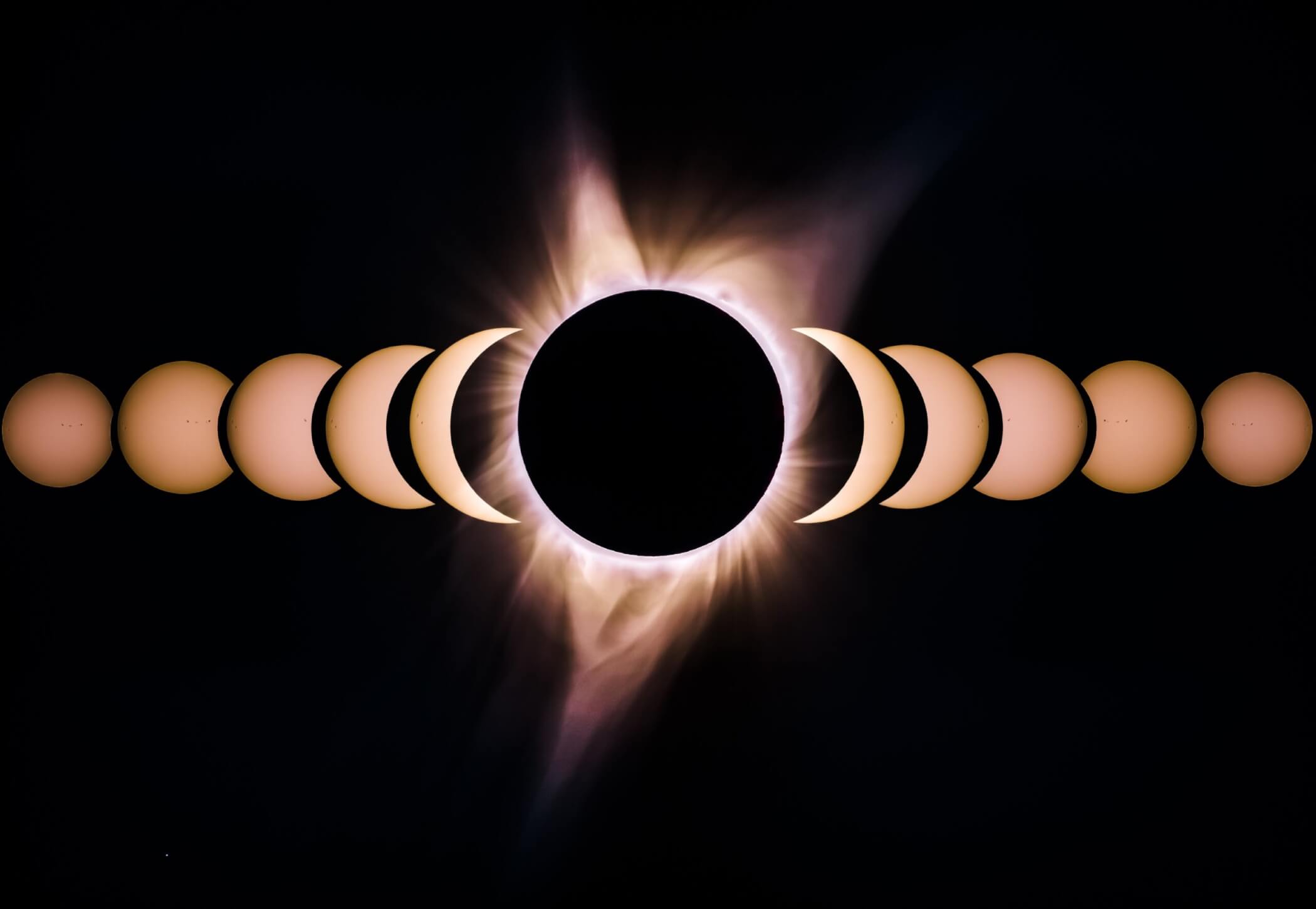 So what is a Solar Eclipse?
A solar eclipse occurs when the moon comes in between the sun and the earth, essentially casting a giant shadow on the earth. This causes it to be dark outside, as the sunlight is being blocked during totality. It happens about every 18 months, but can only be viewed from certain spots in the world. Why is this solar eclipse so special? It's because of what's known as the "Ring of Fire." The moon will obscure much of the sun, however it will leave behind a ring of unfiltered sunlight all around its shadow because the shadow is not large enough to cover the sun. According to NASA, this annular solar eclipse will be visible in eight states, and a partial solar eclipse will be visible to the rest of the states. The next time this will happen and be visible from the U.S. will occur on June 21, 2039.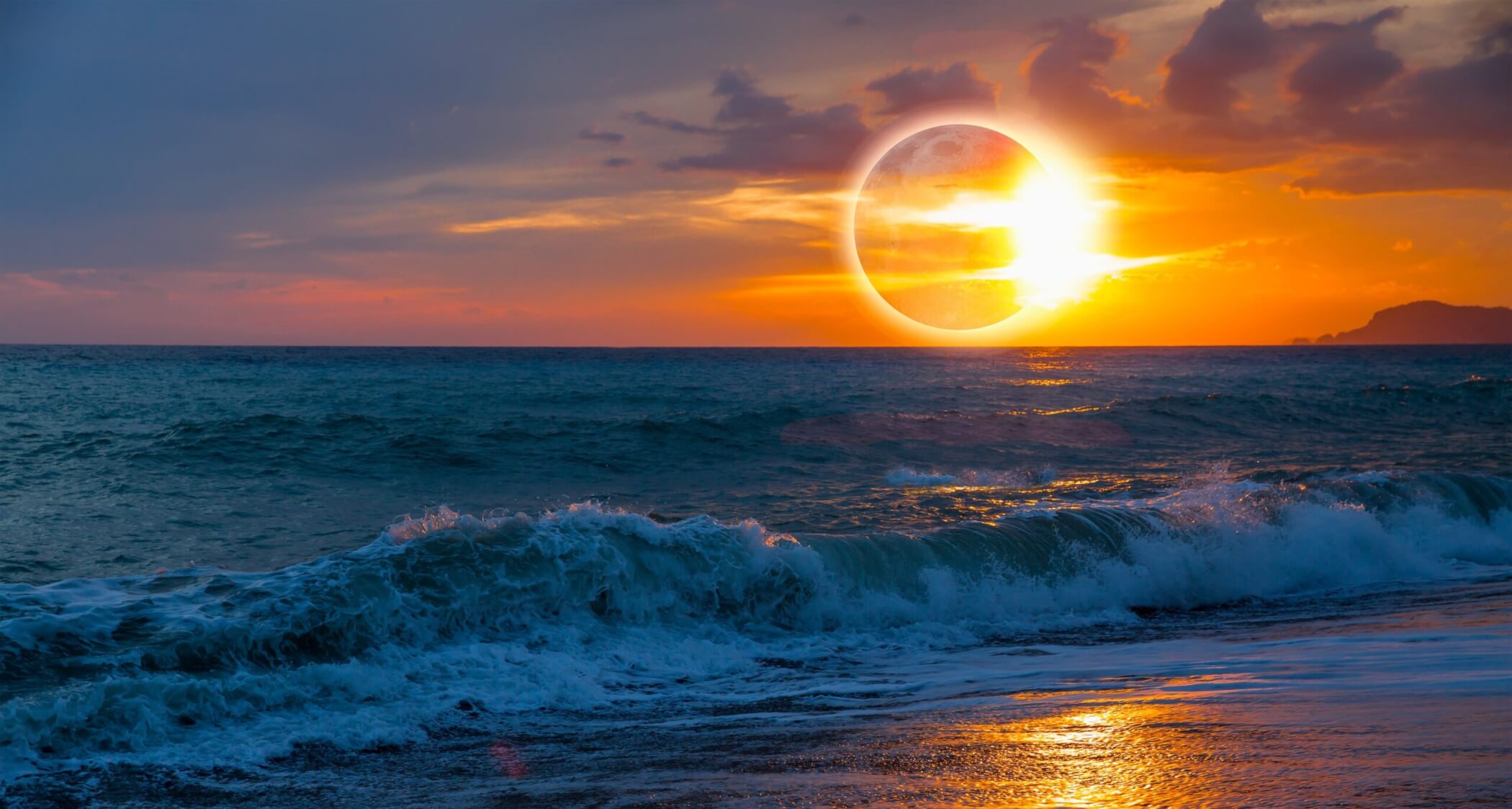 How do I Photograph it?
Do your research to pick the best place to photograph the eclipse. Once you have your spot picked out, you can start the process of getting ready.
First and foremost, let's talk about safety. Never look directly at the sun with the naked eye. You can cause permanent damage to your eyesight. You'll need to wear special solar viewing glasses. This type of film for the glasses is also used for camera lens filters. You will need a filter for your camera. Make sure you know the mm size before ordering. You can find solar filters on the Adorama page.
Make sure to clean your gear and get to your spot early. You'll need a tripod for stabilization and your solar filter on your camera. Compose your shot making sure the sun is in the middle of the frame.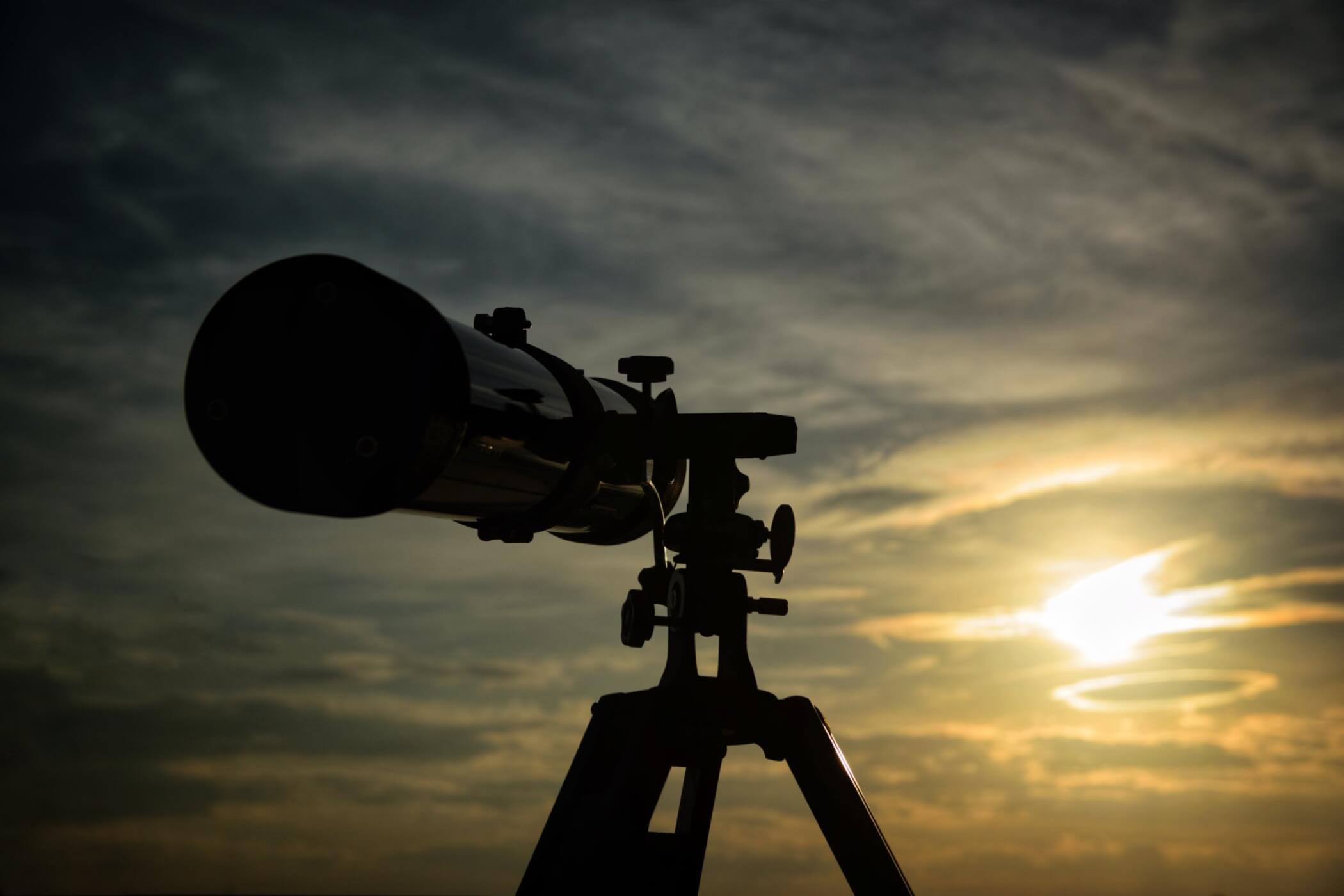 Camera Settings
Focus – Manual
Next you'll need to find your focus. We suggest using manual focus since most autofocus mechanisms are light sensitive. Take test shots before, and zoom in to make sure it's in focus, then lock it down.
File – RAW
Shoot Raw as this will give you greater dynamic range and provides more data to play with during the editing process.
Mode- Aperture
When taking test shots for focus, experiment with aperture as well. Where is your lens the sharpest with the least amount of chromatic aberration? Typically, the sweet spot is between f/5.6 and f/8 for many lenses. Just like your focus, once the aperture is selected, lock it down.
ISO- Low
When choosing ISO try to go as low as you can to avoid noise. Most experts suggest to bring it down to ISO 100.
Shutter Speed
If your camera is in aperture mode, your shutter speed will adjust and compensate for the frames. So no need to be alarmed when you see your speed go up and down while photographing your subject. Also remember, your camera is on a tripod, so you can allow for fast speeds.
SOLAR ECLIPSE TIME
Experts suggest to use spot metering or bracket for best results. Shoot a lot of photos at different exposures and pick the best ones. Remember, you are shooting in RAW you can adjust later in post-processing.
We want to remind people, that this not a total solar eclipse. According to Space.com,"There will be no time this October when anybody can look directly at the sun without eye protection. That's different from a total solar eclipse — coming up on April 8, 2024 in North America — when the brief totality is safe to look at with the naked eye. That absolutely does not apply on Oct. 14."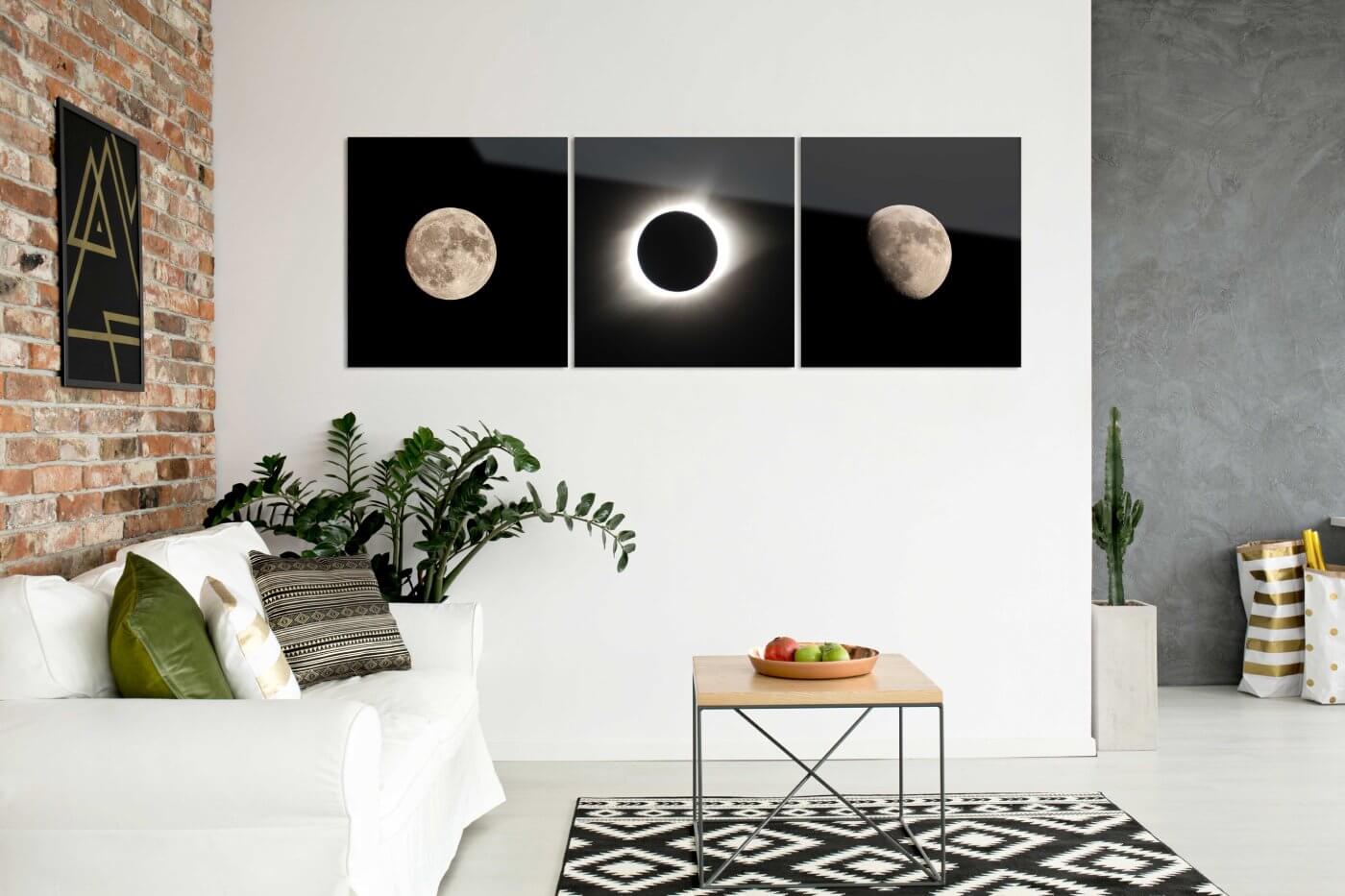 Off the Card and into the Home
Now that you've done the work, it's time to give your images a home. Metal prints are the perfect statement piece to showcase the solar eclipse. The glossy, high definition look will showcase the ring of fire with vibrancy and depth. Love the look of metal but want something with a lower price point? We have you covered. Our new photo tiles are just as stunning. Printed on high-quality, silver halide paper, our photo tiles offer far better image quality and stronger adhesion than the alternatives. Choose the metallic paper which replicates our glossy metal prints. We offer sizes ranging from 8″x8″ – 16″ x 20″ to fit your style and the needs of your space. Choose just one photo tile, or make a wall gallery showcasing the stages of the eclipse. Even though this type of eclipse won't happen again for years, you can enjoy the celestial event every day in your home by turning it into art.