We are excited to share that we are now Printique, an Adorama Company. So why did we change our name? Well, it's simple really. Since AdoramaPix was founded in 1998, we have evolved along with the industry we serve. As we look toward our future growth, we wanted a new, more modern name that better reflects what we do: deliver pro-quality printed images and industry-leading expertise to all photographers.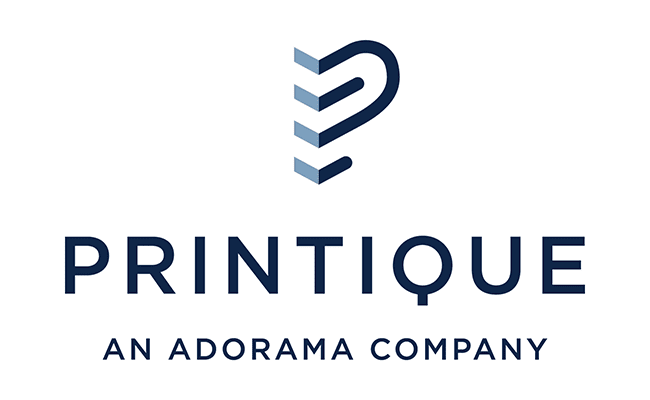 Printique – noun
\'prin-teek\
Definition of Printique
1. A photography lab based in Brooklyn, New York providing professional quality photo print products produced with the utmost care by skilled artisans.
We have been working quietly behind the scenes for years researching. We've done everything from finding the highest quality printers to raw materials. Our research has taken us around the globe and we are so proud of the results. So much so, we'll be introducing new high-quality print products that will complement our current offerings.
But our name change is about much more than just adding new products. It's about rethinking how we serve our community of photographers to build sustainable and rewarding relationships. To start with, we have revamped the way we ship your photo products so they can arrive on your doorstep even more quickly and safely. Our customer service has expanded, so we can answer your questions in real-time with our new live chat feature on the photo book builder. Our continued commitment to photography education means we offer free photo walks, and tips and tricks from professionals. We have added new programs for professional photographers to help you grow your business. These changes are just the tip of the iceberg. We are excited to begin this new chapter and we plan to continue to pioneer and lead in our efforts to bring you the highest quality professionally printed photo products at a fair price.
And with all the positive changes, we couldn't be here without your support. So let's answer a few of the questions you might have about the name change.
1. Are you still associated with Adorama?
Adorama is still our parent company. Adorama is the world's ultimate destination for the best in video, camera, and audio equipment. Serving customers for more than 35 years, Adorama has grown from its flagship NYC store to an online destination encompassing home entertainment, mobile computing, and professional video and audio.
2. You have a different website URL, will I lose all my photos and projects?
No, everything is still there for you. We offer free and unlimited photo storage. So, go ahead and continue to upload your memories, your art, and your work. It will always be here.
3.  Are you just for professional photographers?
No, we are here for all photographers. That smartphone photo of your child playing in the pool? Priceless. That photo you were paid to take of the bride and groom walking down the aisle? One-of-a-kind. All memories are important. We strongly believe professional quality print products that last for generations should be available to everyone. But we recognize professional photographers have unique needs, so we offer a suite of special-handling services designed to make ordering easier and provide greater value for pros.
4. Are you changing your prices on products?
We typically do an annual audit to look at the costs of raw supplies and labor. All companies increase their prices over time to adjust for these costs as well as inflation. So although we are not making price changes with the name change to Printique, we, like other businesses, will need to make adjustments from time to time. The one thing we will never compromise on is quality. Quality is at the heart of the company and everything we produce.
5. Are you online only?
We are still based out of Brooklyn and orders are only taken through our website. We currently ship to the United States and Canada. However, with that being said, our customer service and social media are available for your questions and concerns. We also offer onsite professional consultation at our offices in Brooklyn.
Along with nationwide shipping, Printique offers free pickup at our Brooklyn location (370 19th Street Brooklyn, NY 11215) and at Adorama, our parent company store in NYC (42 West 18th Street New York, NY 10011).
6. Why can't I import my Facebook photos to my account?
It's in the works! Facebook requires a little more time when businesses change their names. We have put in a request for our name change to Printique. Once it's approved, our team will work quickly and diligently on making sure you can import your Facebook photos to your account.
More Questions?
We know you may have more questions and we are here to answer them. You can find the official Printique press release by clicking HERE.  Or, feel free to email libby@printique.com directly, any time.
In summary, for those who already print with us, our reputation for excellence is well known. And if you're new here, we can't wait to show you why so many trust us with their photos.