If you struggle to come up with the perfect gift for Mom each Mother's Day, you're not alone. It feels impossible to put a price tag on how much our moms mean to us, and Mother's Day gift shopping can make us feel like we're trying to do just that.
That's why we love Mother's Day gifts that capture more love and appreciation than their dollar sign reflects. We've compiled a list of meaningful Mother's Day gifts that will make Mom feel loved and cherished, well after the holiday comes to an end; And it doesn't hurt that they can all be created for less than $100!
From heartfelt letters to personalized décor, browse our list and find the perfect gift for the special person you call Mom.
---
A Letters to Mom Photo Book
If your mom's love language is words of affirmation, a Letters to Mom photo book is a beautiful and powerful way to incorporate your most heartfelt words into a truly unforgettable gift.
In a Letters to Mom book, you're able to blend long, heartfelt letters with photos you treasure. We recommend arranging your book with images on one page and a letter on the page opposite. This way you're able to complement your letters with relevant photographs while maintaining plenty of space to share your words in an elegant, neat fashion.
You can create a 20-page hardcover photo book for $69.99.

---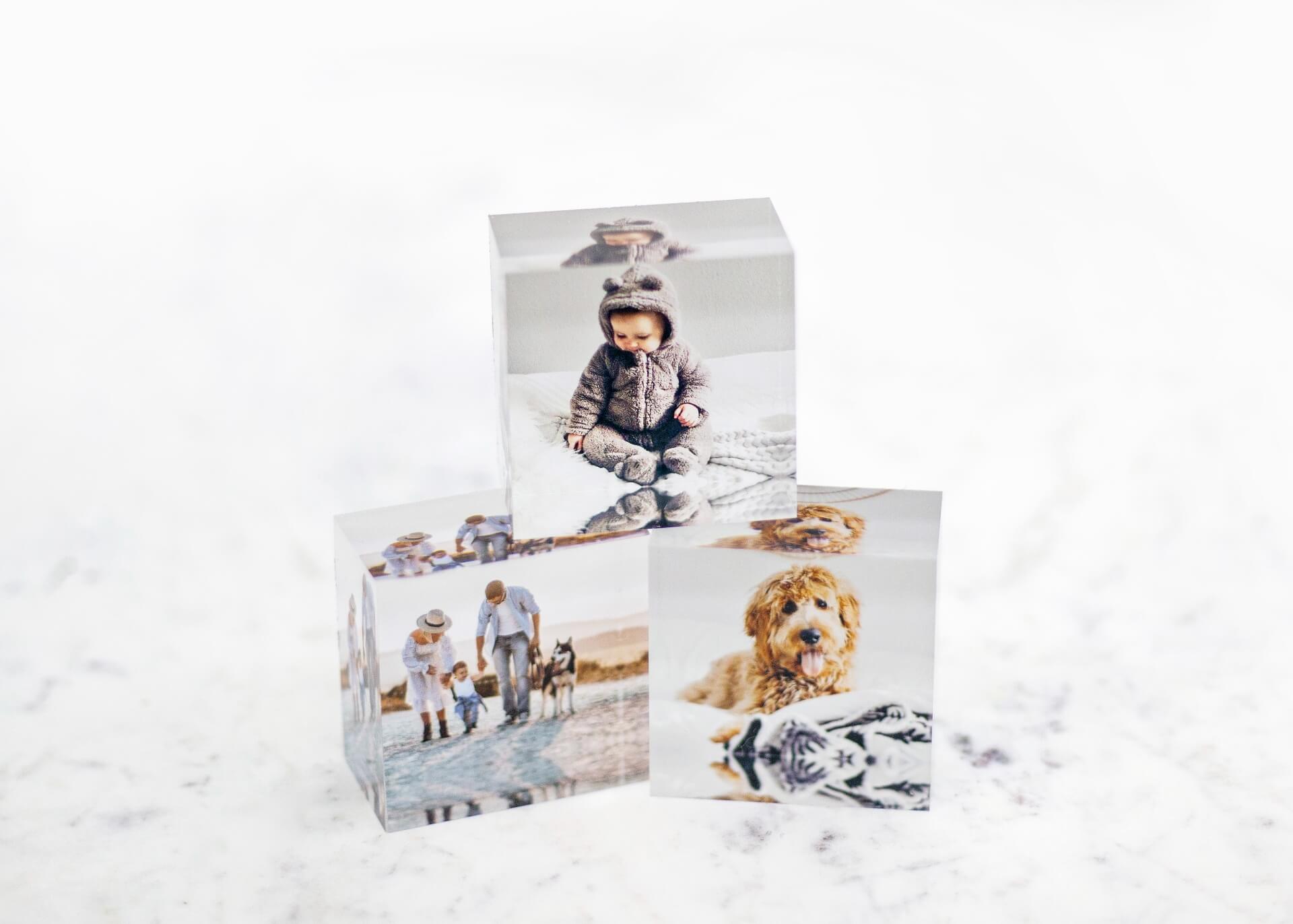 A Set of Mini Acrylic Blocks
A set of mini acrylic photo blocks is the perfect way to aesthetically place happy little memories all around Mom's home. Either gift your mini blocks all at once or make the joy of your gift last for weeks by placing the blocks secretly around the house.
Tip: Make Mom feel even more special by placing little notes alongside each of your mini blocks. Use them as a paper weight, slide your note underneath, and wait for Mom to stumble across this little love-filled gem!
Our mini acrylic blocks cost $11.99 each. Create up to eight for under $100.

---
A Custom Canvas Print of Her Favorite Art
If your mom is a fan of a particular artist, gift her a large canvas print of one of their works! This gift will not only fill Mom with joy – as great art always does – but will also show her how well you listen to her interests and passions.
The public domain is home to thousands of incredible artworks, free to download and print as you wish! We've highlighted the work of renowned artists Vincent van Gogh and Oscar-Claude Monet, but you can find even more artists on The Public Domain Review and RawPixel's Public Domain Collection.
You can create a large 16x24in canvas print or two smaller canvas prints for under $100.

---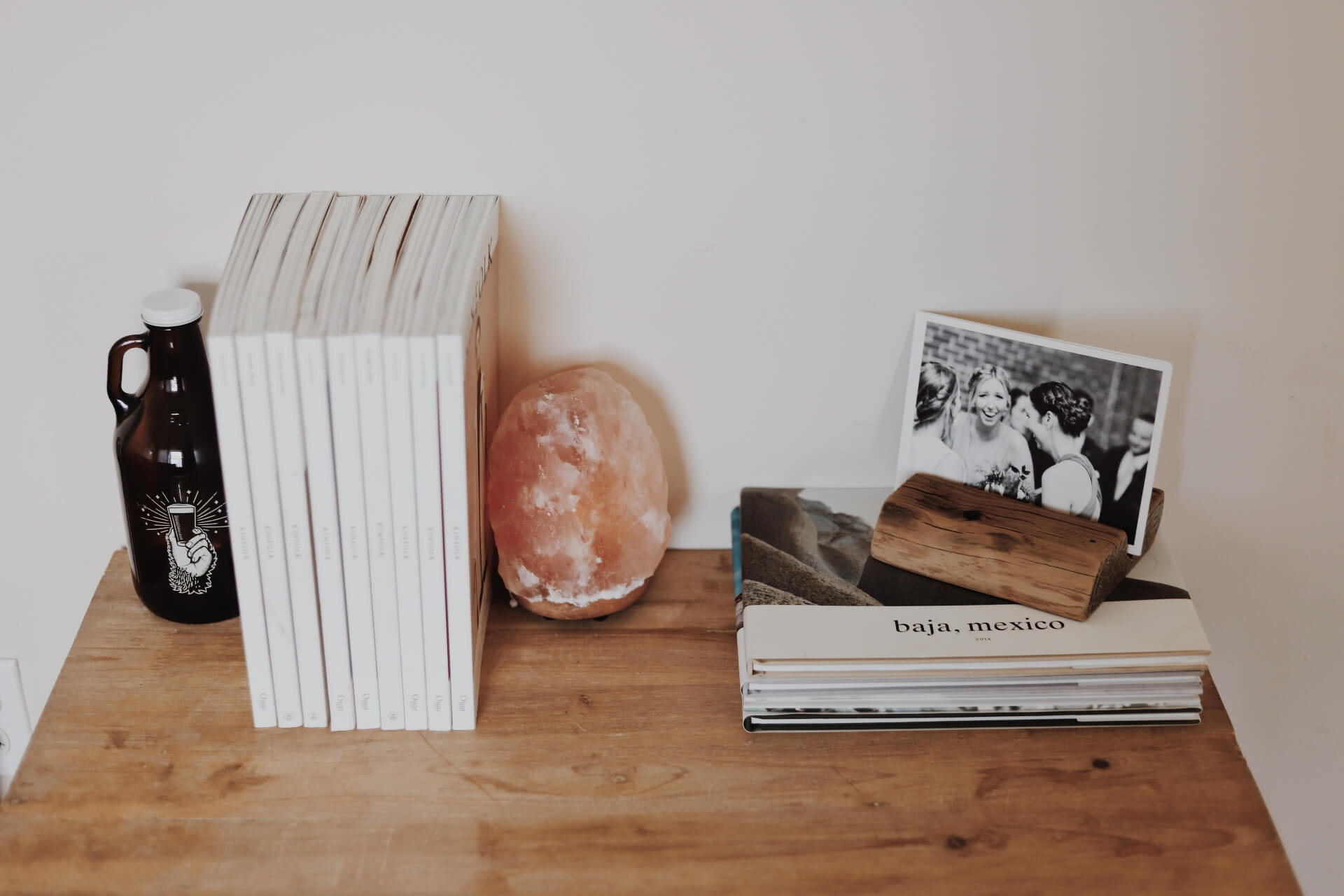 Hang-Free Prints for Mom's Workspace
Ordering hang-free prints for Mom's workspace is a thoughtful way to make sure her happiest memories accompany her everywhere she goes. Acrylic photo blocks are one of our favorite ways to gift stand-on-their-own photos. Chic and shimmering, they're fit to add elegance to any space. Our metal prints can also be printed with built-in easels for easy placement on desks or shelves.
When in doubt, stick to the classics! Our classic photo prints can be displayed in standing frames, placed in stylized photo stands, or propped up on shelves.
You can order hundreds of classic prints for less than $100. We recommend ordering a mixed batch of mini acrylic blocks, a 5×7 metal print, and classic prints!

---
A Things I Learned from Mom Photo Book
One of the ways to honor your mom is by compiling all of the lessons you've learned from her into one book. Begin by listing all of the things Mom has taught you over the years – from how to ride a bike to how to be a compassionate listener. Find pictures from your childhood that relate to each lesson – either directly or loosely – and arrange the lesson and the photo on the pages opposite each other. It's a visual and meaningful way to truly show Mom the way she has shaped your life for the better.
You can create a 20-page hardcover photo book for $69.99.

---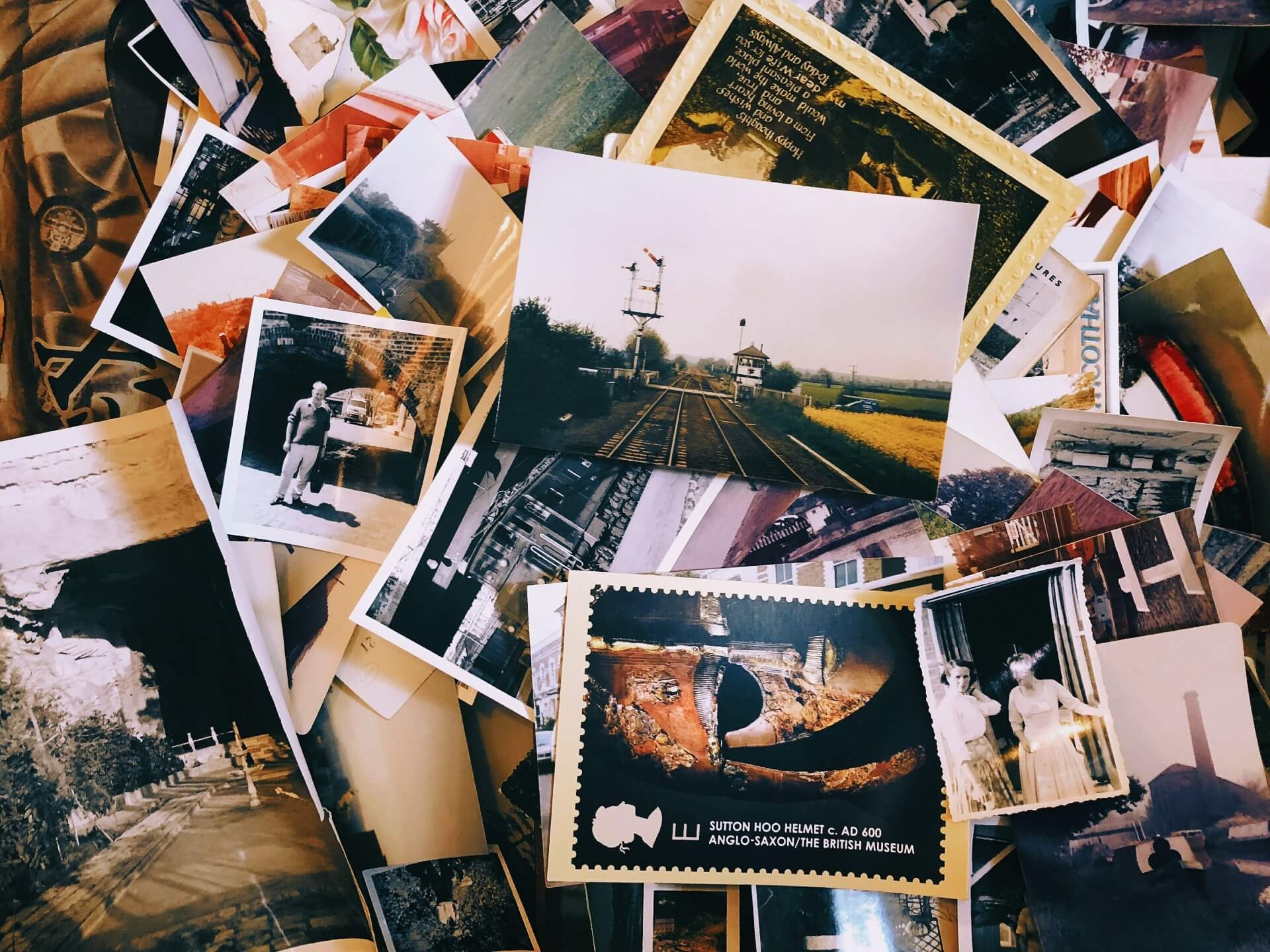 A Photo Book of Long-Lost Memories
If your mom grew up during the age of film photography and disposable cameras, consider putting together a photo book of childhood memories for her! Find any boxes she has of old photos and scan them onto your computer. Then simply arrange the photos onto the pages of a photo book. Your mom will love being able to flip through memories that had been long buried in overflowing boxes.
Note: Many smart phones have scanning capabilities, so see what you can do with your phone if you don't have a scanner at your disposal!
You can create a 20-page hardcover photo book for $69.99.

---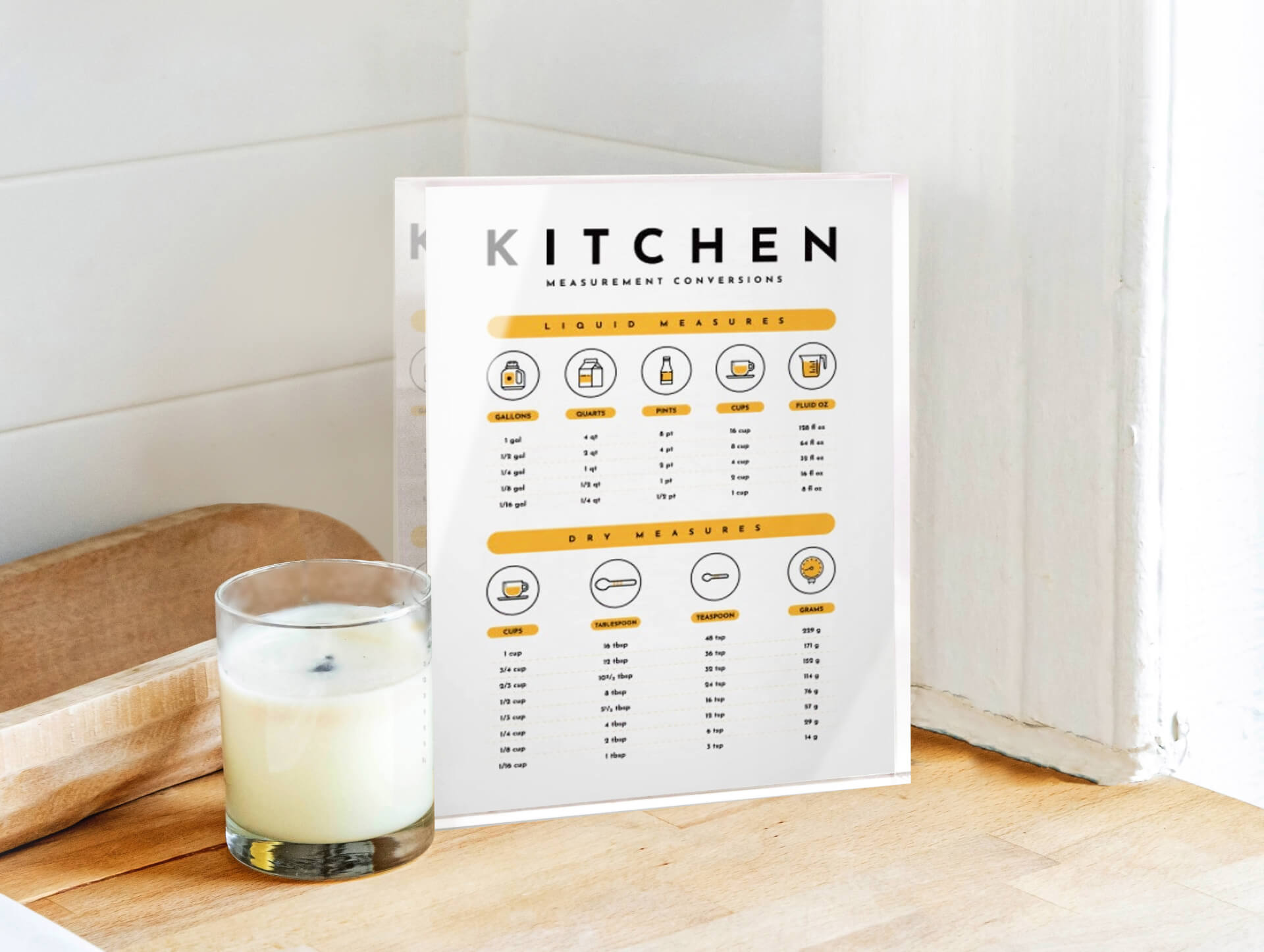 Functional Kitchen Acrylic Blocks
With kitchen space often at a premium, any kitchen décor you gift to Mom should be fabulous, functional, or better yet: both.  Functional kitchen acrylics are helpful, aesthetic, and original; They're sure to catch the attention and compliments of all of your mom's guests!  Think of what the most helpful information for Mom would be – whether that be the ingredients of her favorite recipe, a measurement conversion chart, or a collection of QR codes to the blogs of her favorite cooking personalities – then print it on a sleek and gorgeous acrylic block!
You can create two 5x7in acrylic blocks or one 8x10in acrylic block for $99.

---
A Mini Book of Cocktail Recipes
If you and Mom love getting together to try new cocktails, a custom mini cocktail book is a fun, unique, and adorable gift to create this Mother's Day! Group cocktail recipes by alcohol type – Gin, Vodka, Tequila, Rum, etc. – to create a cute and perfectly organized set of cocktail books.
You can create four mini cocktail recipe books for less than $40.

---
A Customized Journal
A custom journal is a wonderful way to help Mom reach her person, professional, and financial goals. Our One Line Everyday template supplies you with the perfect baseline for building your very own personalized journal for Mom. Include intentional prompts, questions, and outlines curated specifically for the goals you know your mom is trying to reach!
You can create a 20-page hardcover journal for $69.99 or a 40-page softcover journal for $39.79.

---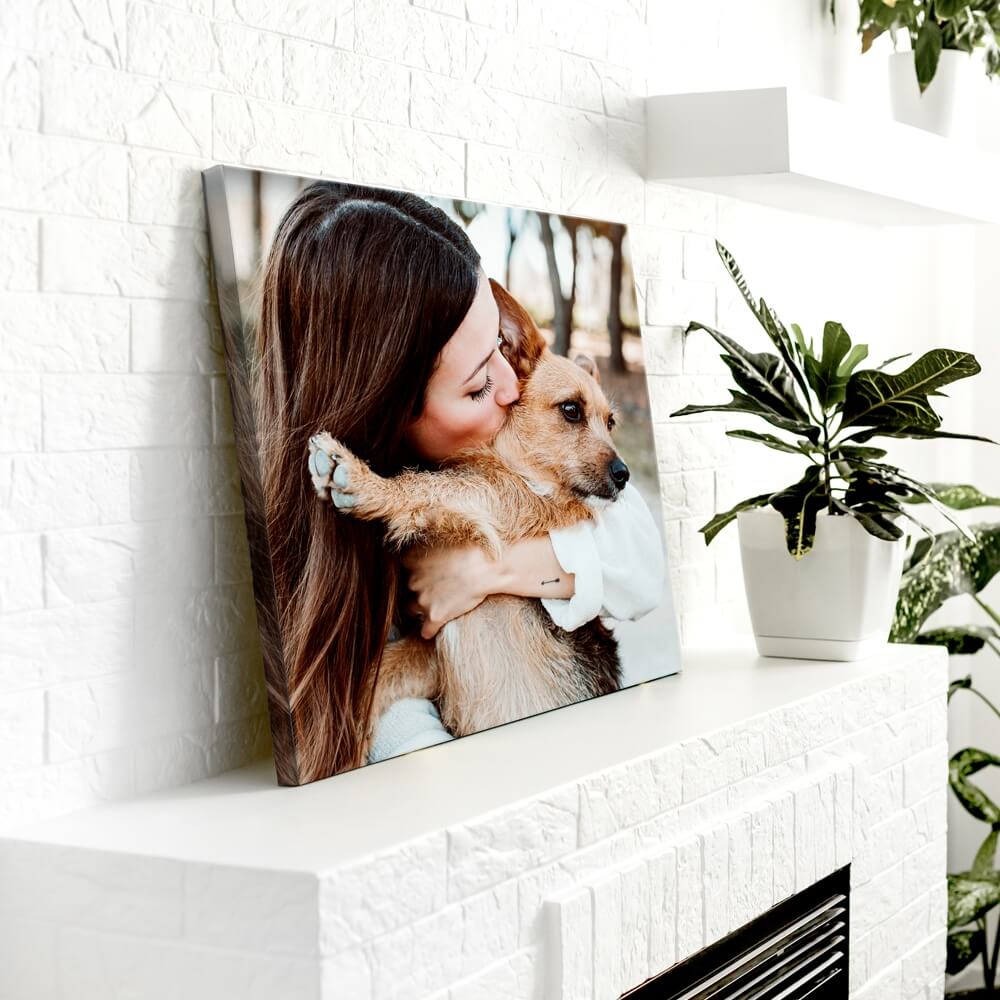 A Print of Her Beloved Pet
If your mom has a pet she adores, turn a photo of them into a gift she'll cherish forever! A large canvas print of an adorable pet portrait will make for a sentimental and smile-inducing piece of décor.
You can create a 20x20in large canvas print for $94.99.

---
A Poster Print of Her Favorite Movie, Band, or Sports Team
Poster prints are a foolproof gift when shopping for someone with a love for a particular movie, band, or sports team. This gift reaches new levels of awesome when that poster has a professional, authentic look and feel. Our poster prints can be printed as large as 24x36in while keeping within a $100 spend. Find a chic black frame to match and you'll achieve the classic look of a movie theatre poster display.
We recommend only creating a poster print this incredible if you know Mom has a place to hang it. But if you know she has the perfect space for it, we can't recommend it enough!

---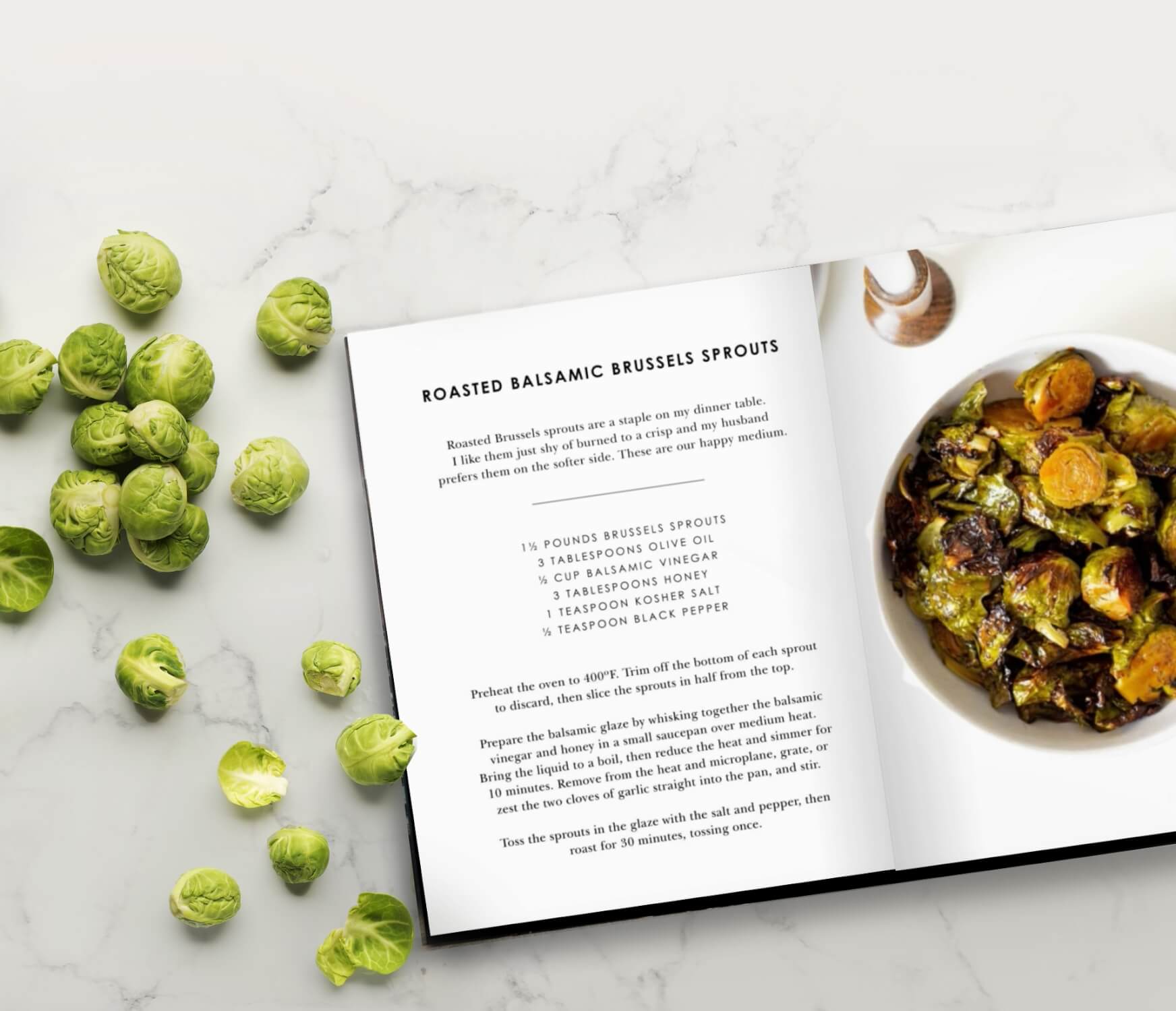 A Custom Cookbook
There's something special about the bonds we make over food, which gives the gift of a custom cookbook a special place in our heart. The key to making a cookbook for Mom? Include some of her very own signature recipes. She'll be flattered to know her creations meant enough to you to earn a slot in an everlasting collection.
You can create a 20-page hardcover cookbook for $69.99.

---