Show of hands please, how many of you have boxes, stacks, and albums filled with family photos? Ok, now how many of you have hundreds or even thousands of images stored all over the place from the cloud to the computer to the phone? Don't worry you're not alone.
Resource magazine predicts in 2017 over 4.9 TRILLION photos will be stored.  So how do you go about managing all of these photos? You get serious about scanning, saving and backing up your family's legacy.  Google is taking some serious strides in helping people get a handle on their photos and storage. Just this week, it introduced an app that makes the time intensive act of scanning into an easy, almost gamer like way of saving your photos.  The free app PhotoScan  is available for both iOS and Android. It's pretty simple to use. Why is this app different than others? For starters, you're not just taking a picture of a picture. It asks you to take four snaps of your image and stitches them together for the best photo possible. The best part? It only takes seconds.   The app has four features that include:
Glare reduction
Automatic edge detection
Smart rotation
Perspective correction
Then with one tap to Google Photos, you can save and cherish those awkward family photos. You know, the ones where you're four years old at the beach with your mom wearing socks and yelling?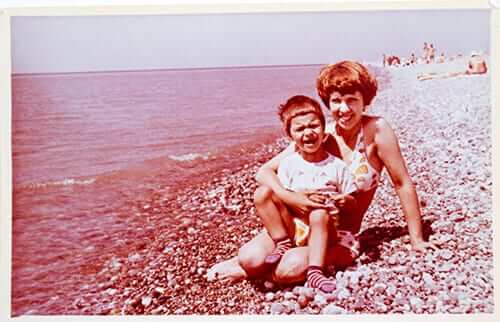 PhotoScan and 
Google Photos
 make it as easy as possible to archive and organize your photos and they are free. You can hire a professional scanner to do this for you, but they often can be expensive. So make the most of the app and the online storage. Plan a time each week dedicated to scanning and arranging your photos.  It doesn't have to be a two-hour sit-down, rather choose a peaceful Sunday morning for thirty minutes. You'll find once you do this weekly, it will soon become second nature.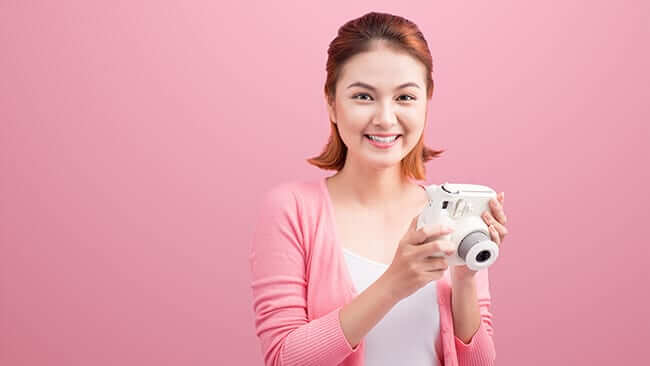 Now, before you think this is geared only towards those old photos stuck in a shoebox in the attic, it's not.  Fujifilm and its popular
Instax Polaroid cameras
are one of today's most popular film cameras. In fact, blogger and master crafter,
Heidi Swapp
has a full line of Instax camera bags and displays.  Plus, the resurgence of photo booths at popular events like weddings is bringing back the love of printed images.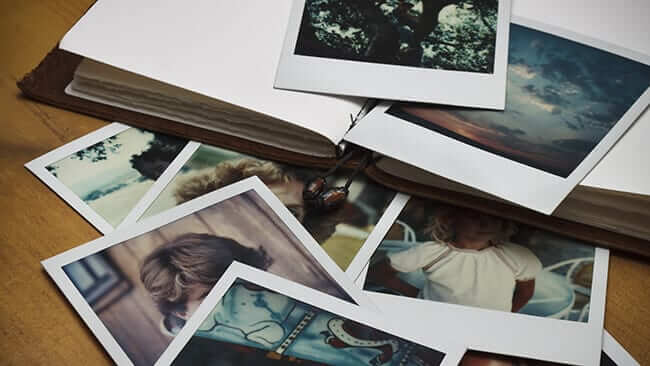 After you have a handle on your images,  the next step is to back them up. The cloud can be hacked, the phone can fail and prints can be ruined. So you need to strike a balance to protect your family's legacy. You've scanned and stored, now take the time to make copies of your favorites. Just like you set a time to go through your photos every week, pick a time each month to print the images that mean the most to you. You can make big
collage posters
 or go as tiny as a sweet little 6×6
photo book.
From big to small, the important thing is that your memories of your family birthdays, awkward teen years, weddings, births and everything in between are safe and shared.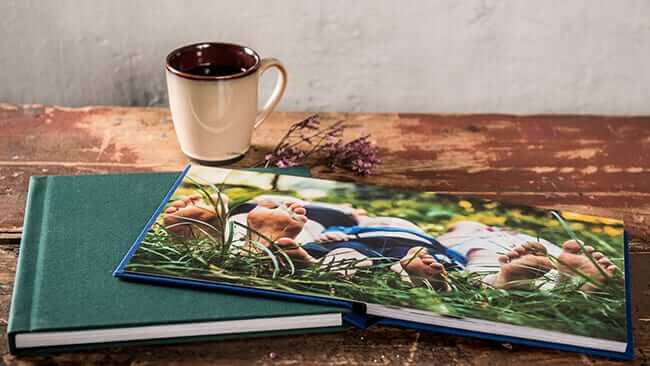 So what do you think do you think  has Google changed the way we save our photos? Let us know by sounding off below!