Do you want to create a gallery wall that looks like an interior designer did it? Whether you're framing a group of digital photos, or mixing in canvas, metal, or wood prints our wall gallery designer can help you map out the wall of your dreams.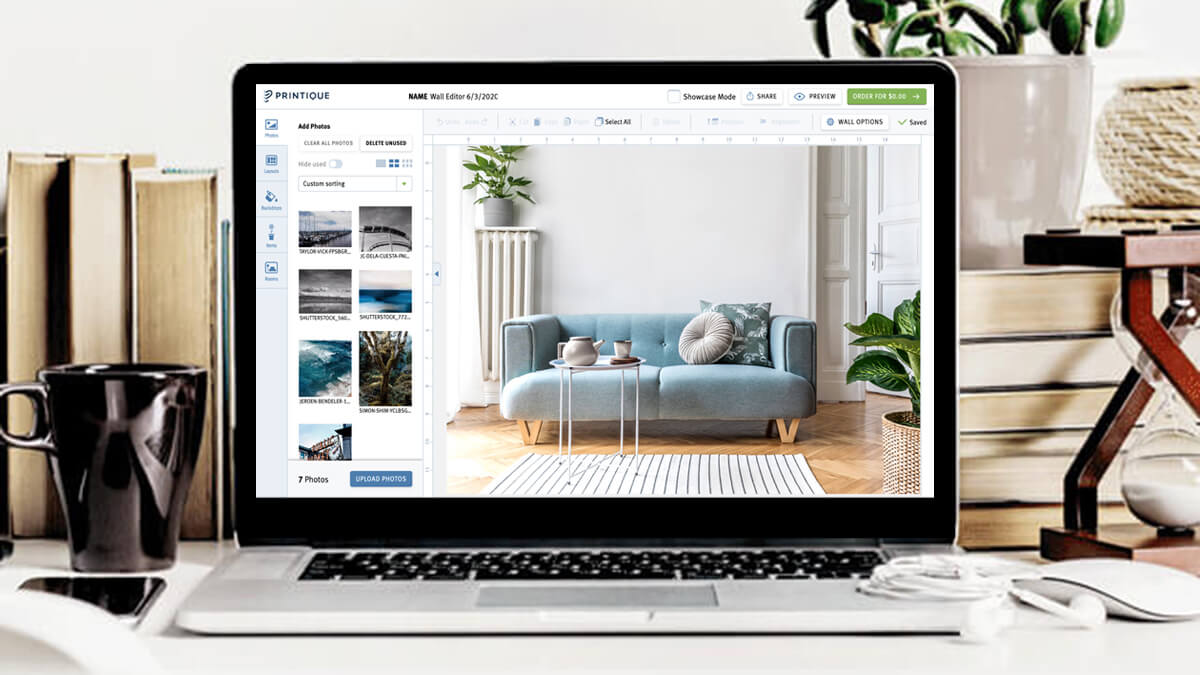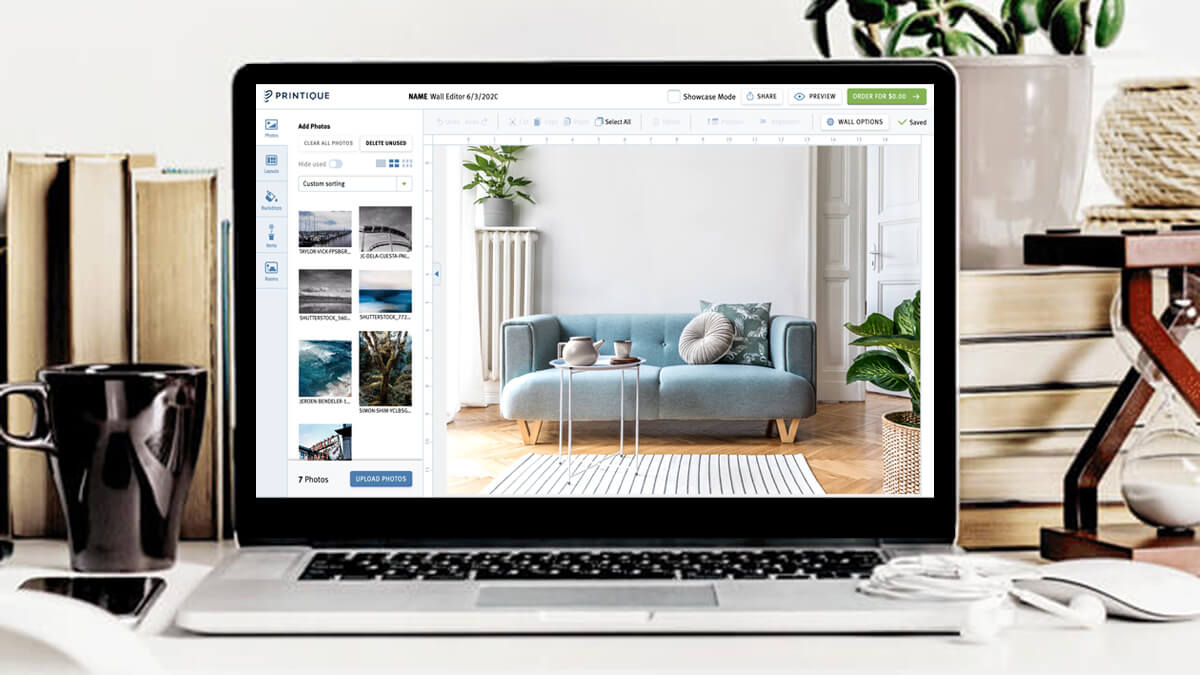 What is it?
It's a desktop tool featured under our Wall Decor section that lets you create classic, clean, eclectic, or somewhere in between wall galleries. Visualize what any room in your home would look like with your custom photos displayed on the wall.
How do I use it?
Start from a room template. Then choose from any of our pre-configured wall arrangements and drop your custom photos right in. You can use different rooms, furniture and wall and floor textures to get creative. Or you can upload a photo of your actual room!
You can mix products like metal prints, wood prints, or canvas prints. You can move the arrangements around and choose different sizes. Basically, it's a great way to spend a day creating a visually inspiring art wall. Our wall designer allows you to see exactly what your space could look like without putting one nail hole in the wall before installation.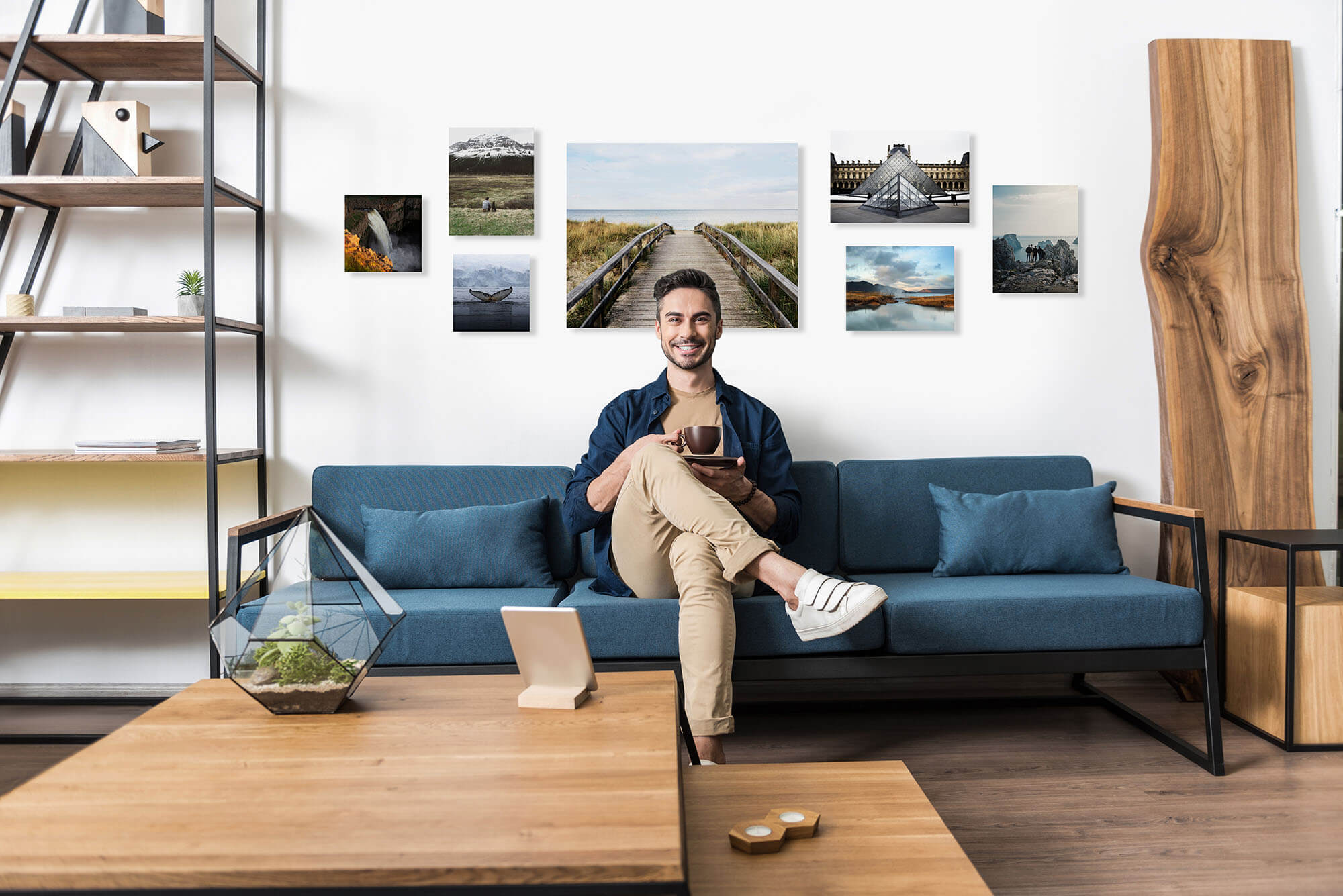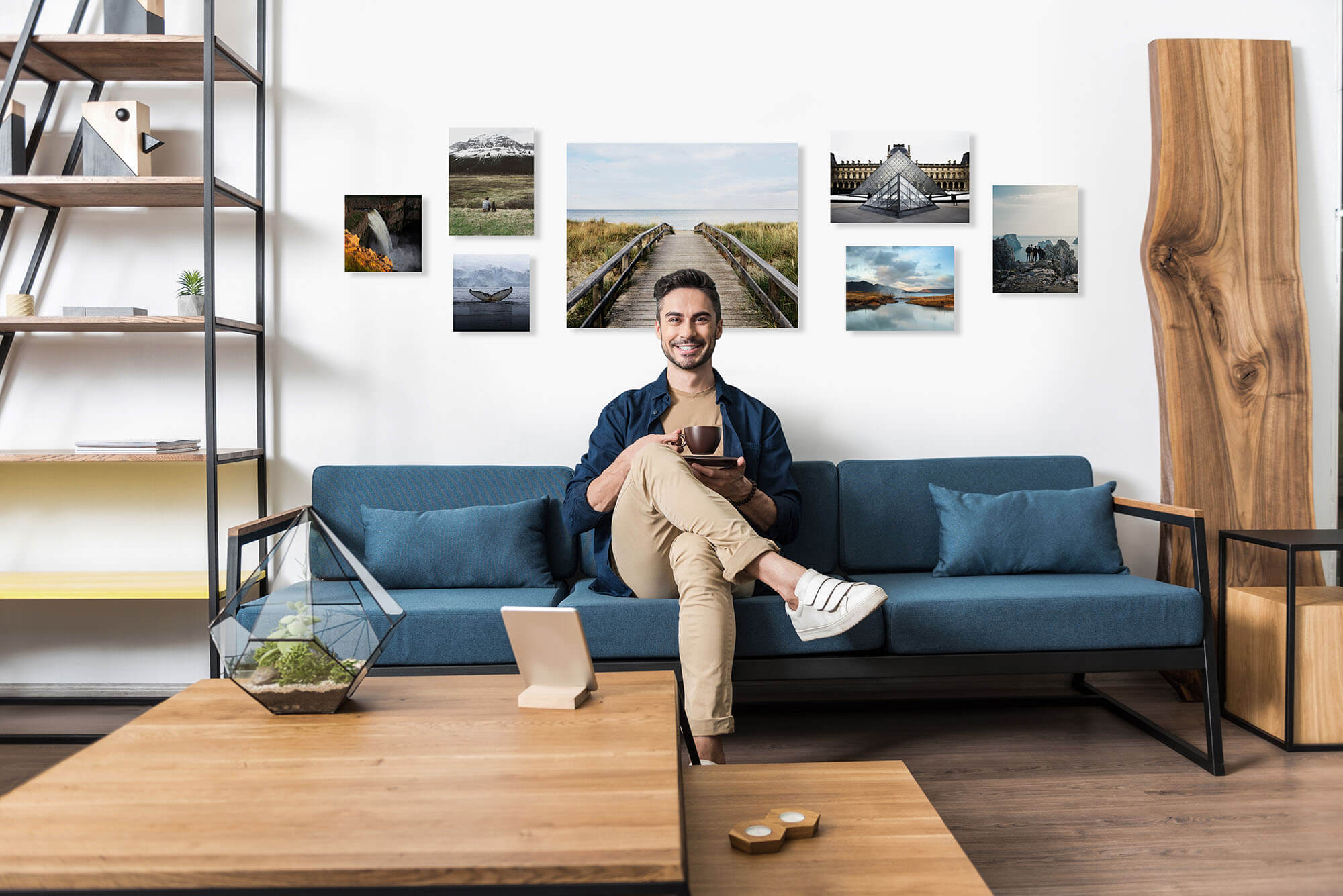 This design tool is for everyone. If you're a professional photographer, help your clients visualize your work in their homes. Imagine selling a wall gallery as opposed to just one portrait. As the saying goes, you can't sell what you don't show.
What does it cost?
It's free and just one of the many assets we provide to empower you as a decorator, photographer, artist, and homeowner. It's DIY taken to the next level. If you're ready to start designing, click on our Youtube Tutorial below for a quick How-To guide.
So you think you have it? Ready to go? Great click HERE to start designing.