'Tis the Season to give presents, but let's stop and go beyond this idea and give presents with purpose. In today's day and age, when memories are snapped and stored on  phones.  computers or the cloud, the purpose of enjoyment is lost.   This year let's vow to make memories meaningful by giving them life and letting them be enjoyed by everyone.  We promise you won't need electricity or passwords  to enjoy these presents with loved ones.  There is something here for everyone. Here is a look at Printique's 2015 Holiday Gift Guide.
Photo books are the perfect present for everyone on your list. Page after page this present is designed to last for generations. Printique photo books are printed on true photo archival paper. From the smallest of the books 6x 4.5 to the largest 12×15 all books are flat-out gorgeous with their gutterless spreads. You can choose from six different types of paper. Whether you want a high gloss or a deep matte to showcase your memories, you're sure to find a paper that is just right for you. With Printique's intuitive online software PixPublisher, you can easily use one of the photo book templates already designed or you can get creative and build your own. Click HERE to view our photo books.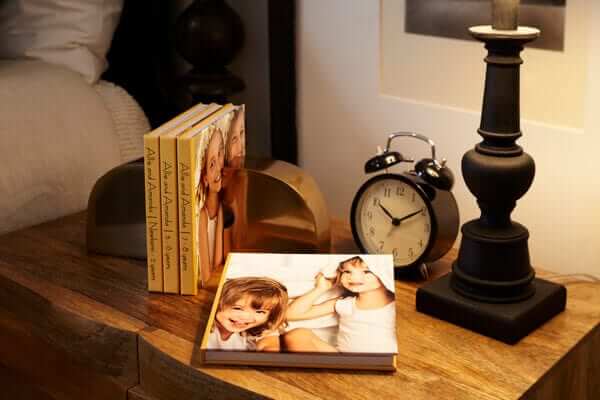 Getting colorful for the holidays can be as easy as choosing one of Printique's 13 different fabric covered photo books.  These fabric photo books were just introduced this year to the line up of amazing photo books. Whether you want to keep it timeless with a simple linen cover or get creative with a die cut cover, one thing is for sure these books are sure to delight those who unwrap it. Click HERE to view our fabric photo books.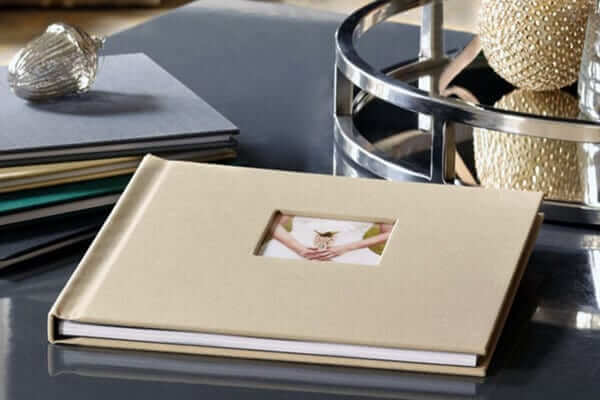 Hudson albums offer a regal way to archive your memories. These are the top of the line of flush mount albums with eight different paper options. Choose from luxurious leather or durable leather lux for covers. You can add holiday shine with gold, silver, or black gilding and text. For a more modern feel, choose the contemporary thin pages. For a classic look, the thick pages are impressive with their timeless stature.  Click HERE to view our Hudson Albums.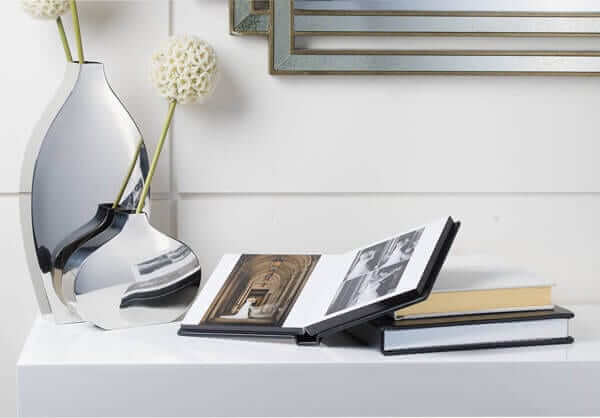 If you're looking to add some serious shine to your holiday gifts this year, look no further than Printique's beautiful metal prints. Your images are infused right into the surface of a solid sheet of metal for a look that is unmatched by others. The result is a print with a rich iridescent sheen, bright vivid colors and a life line depth of detail. Metal prints come in four different finishes, white, silver, satin and glossy. Whichever you choose, it's sure to add shine to your holiday gift list. Click HERE to view our metal prints.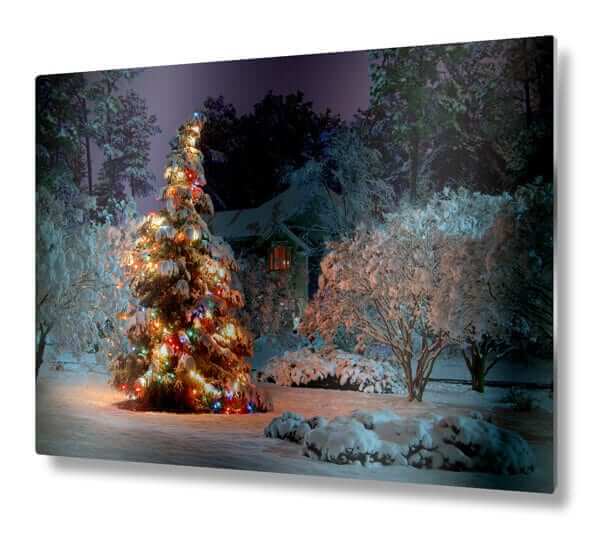 Acrylic Prints
For the truly modern and stylish people on your gift list, try acrylic prints from Printique. Images will be displayed with a beautiful and sophisticated look on polished acrylic. The glossy surface of the acrylics gives images an incredible vibrancy and color. Choose images with or without the polished stand offs to customize the look.  Acrylics come in many shapes and sizes including rectangle, square, oval and heart. Click HERE to view our acrylic prints and sizes.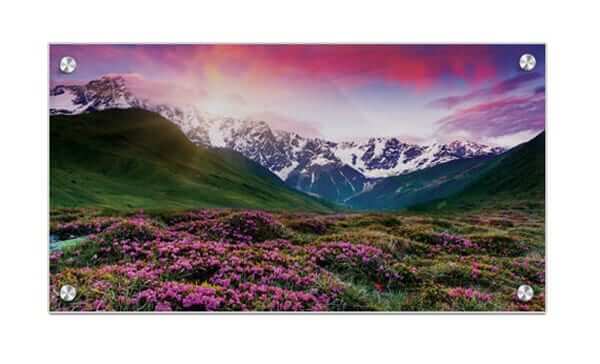 There is a timeless and classic look of Printique's canvas prints that adds a fine art look to anyone's home. Canvas prints are available in multiples sizes and they come ready to hang. Portraits, landscapes, wedding photos and subjects of all kinds are enhanced by the subtle texture and refined presentation of digital canvas printing. Click HERE to view our Canvas prints.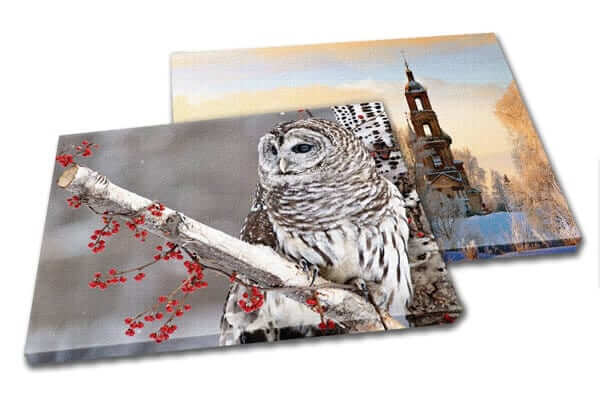 Holiday gifts need not be extravagant. Giving someone a heart-felt meaningful photo print of a great memory will have more impact than the latest gadget.  Printique offers prints as small  as wallet size all the way to 24×36. You can choose from six different types of paper to make a statement with your project. Click HERE to get started with prints.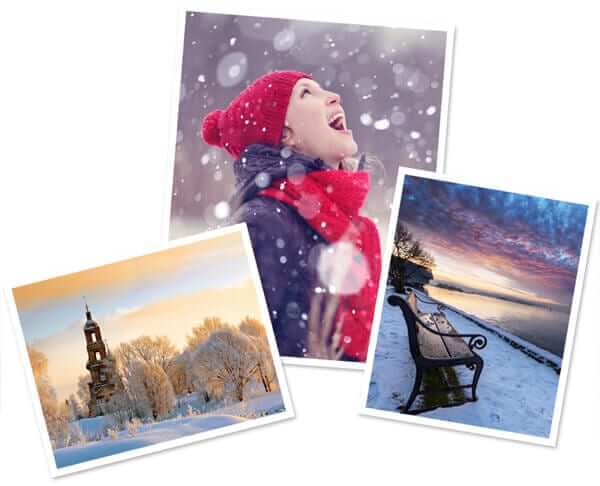 Holiday cards bring warmth and sincere greetings across miles to loved ones. With hundreds of different designs, fully customizable features, various shapes and sizes plus four beautiful paper types, your holiday message is sure to make an impact to those near and far. Click HERE to view all of the beautiful designs and shapes of our Holiday Cards.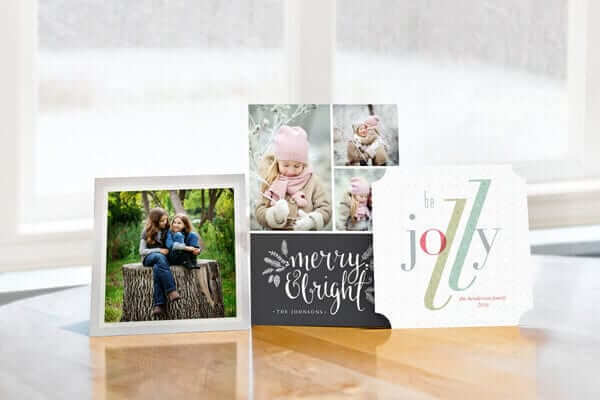 For the gifts that last all year, Printique's calendars fit the bill. You can create your own personalized photo calendars and give them as gifts for your friends and family.With Printique'a calendars, you can choose any start date. You can also use one of Printique's exclusive calendar designs or create your own with the powerful yet easy to use online tool.  Keep it small with the desk top calendar or go big with the 12×18 top hanging calendar. There are three different types of calendars to choose from in two different types of paper, all of which are sure to delight for the new year. Click HERE to view our smart calendars.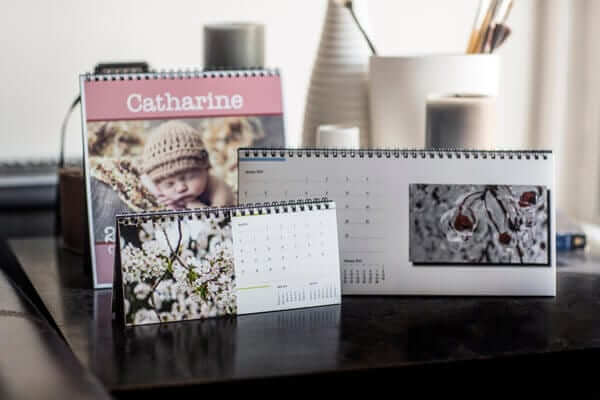 Whatever your budget, you can give a heart-felt and meaningful gift to those on your holiday list. Presents with purpose are the presents that are remembered the most.