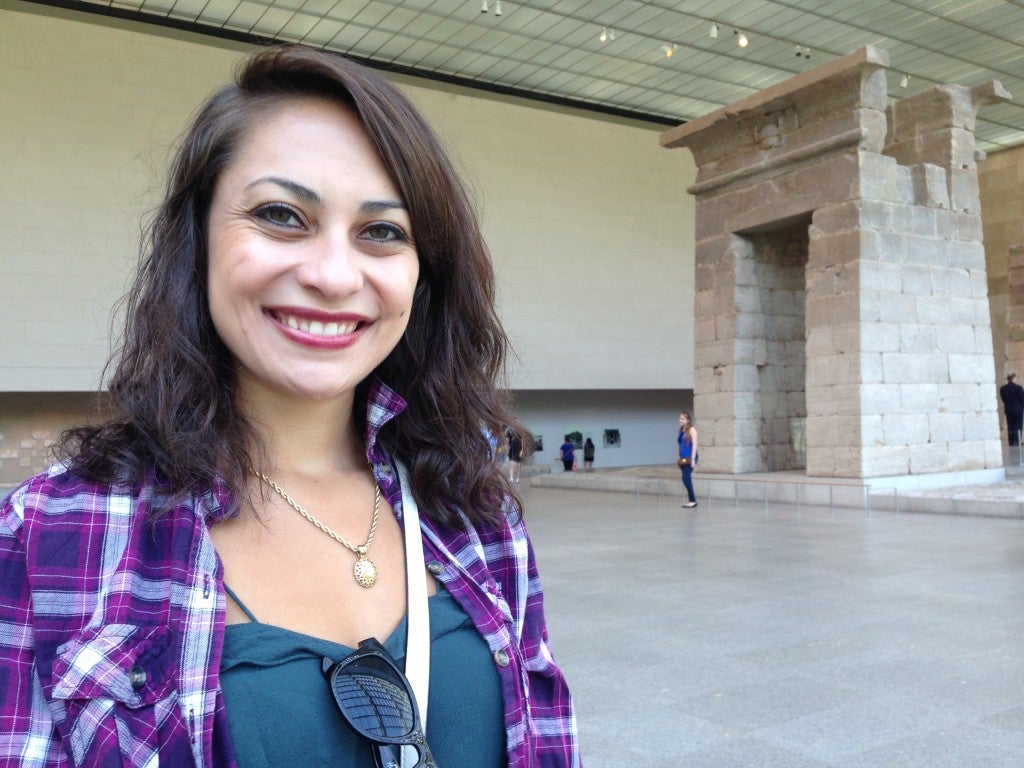 Join me on a photo safari through the Metropolitan Museum, as I learn how to take killer shots of the most famous pieces of art in New York City.
Let's Go on a Photo Safari!
I love photography. My dad is obsessed and I've been surrounded by it my whole life. I've always thought I was a professional photographer myself, but let's face it — I don't really know the first thing about composition beyond Mayfair vs Earlybird (those are Instagram filters for the dinosaurs out there).
Yes, it's embarrassing, but true. So I decided to sign up for a "Photo Safari" class with Museum Inside Out at the Metropolitan Museum of Art to get some schooling on the art of photography and snag some pictures of my own.
My Guide, Zim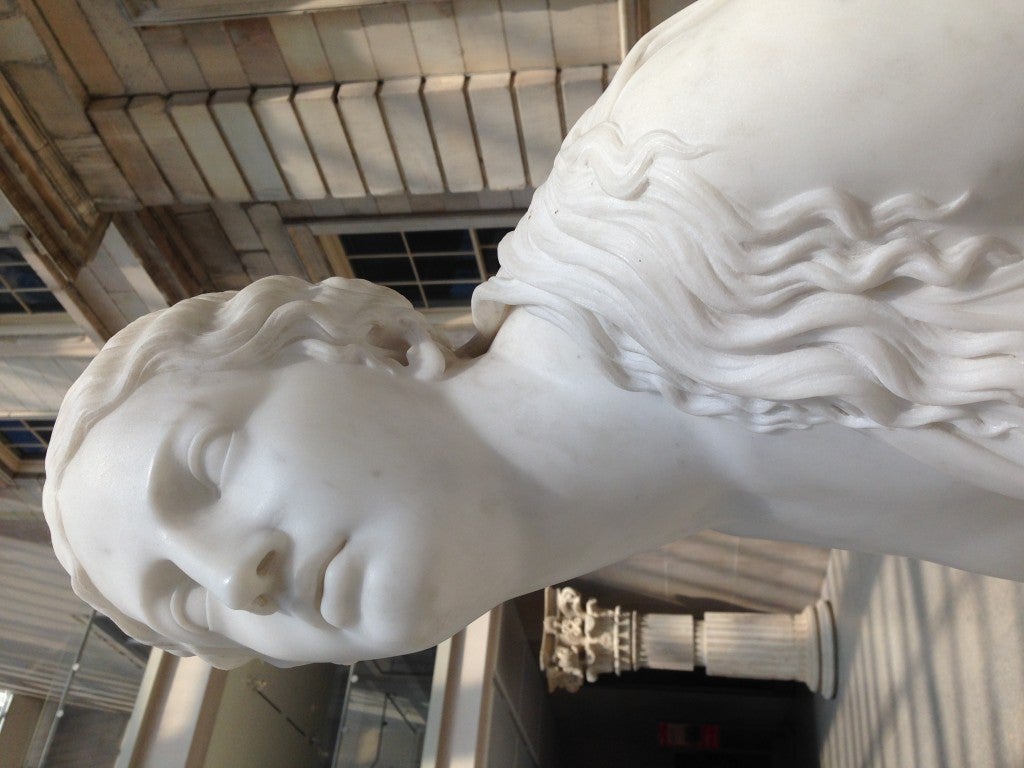 "Meet me on the steps of the Met. I'm wearing a blue hat and a white shirt." I receive the text in the taxi on my way to the museum on a Friday morning. Upon my arrival, I meet Zim, my professional photography guide from New York Photo Safari for the day.
Zim has been teaching fans of the craft and working commercially for over 30 years, so I'm ready to learn anything and everything she has to offer (and I'm only a little intimidated by her ridiculous expertise).
We enter the museum to begin roaming the halls filled with timeless, ancient art, and Zim promptly spots the DSLR camera hanging at my side and the iPhone 5 in my hand. She respectfully asks me which I'm more comfortable with using…and as an obvious member of the millennial community, I regretfully report that my iPhone is truthfully my favorite photographing companion.
Expecting to hear a speech filled with shame and judgement, I'm surprised to hear Zim reply, "Great — use it!"
I ask her just how embarrassed I should feel to be using a dopey iPhone camera on a tour with a professional photographer, but she explains that there is absolutely nothing to feel bad about. She recalls the Shot on iPhone 6 ad campaign and reassures me that people are always led to believe that the fancier your gear, the better the shot — but it's just not true.
She swears by the motto that it's not the equipment you're using, but the "monkey that's pushing the button." Okay, then!
I'm Your Best Friend
As we approach the Temple of Dendur in the Sackler Wing of the museum, Zim looks at me and says, "I'm your best friend." (I'm thinking to myself, "…wait, you are?") But here's the story — she tells me to pretend I'm on vacation with my best friend, who just so happens to want a picture with the Temple in the background. "Take the shot," she adds.
So I grab my iPhone, automatically place Zim next to the Temple, and snap a photo from far away — making sure to get everything in the shot. And here's the picture I took…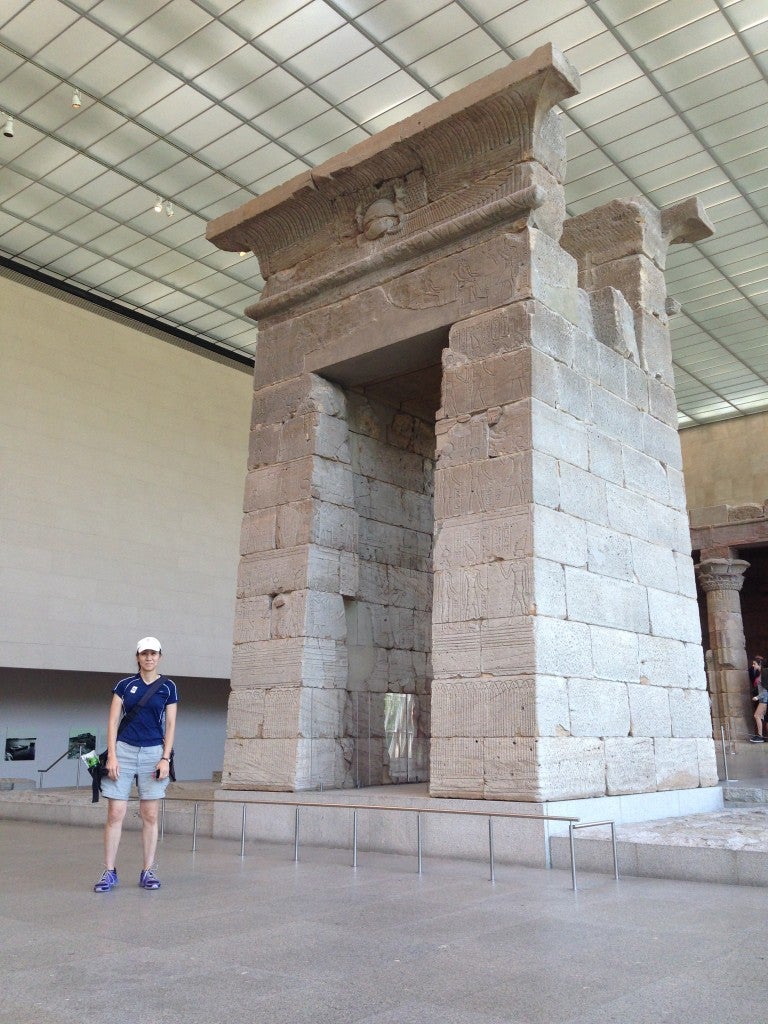 She tells me that I'm not a very good best friend if that's my best effort — you can't even tell what my best friend looks like! So Zim gets much closer to the camera and tells me to take the picture again. Here is what that picture looks like…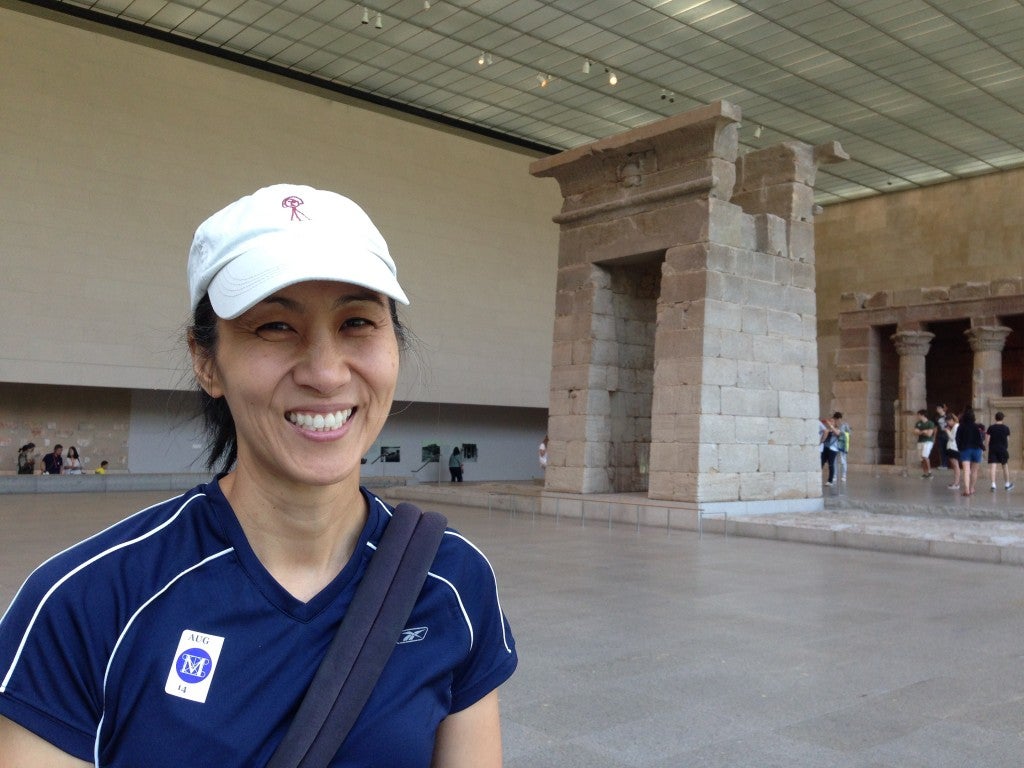 So what did I learn from all of this best friend business? It's important to decide and focus on the most important aspect of the shot (which in this case is my best friend).
Whenever I was trying to get too much in the shot throughout the rest of the day, Zim would always ask me, "What is this picture of?" or "What part of this are you really interested in?" She stressed that you can't get everything in the world into one picture — so don't be greedy. Pick something specific that you want to make a statement about and let that be the centerpiece of the photo.
Hey, I'm Getting Pretty Good at This!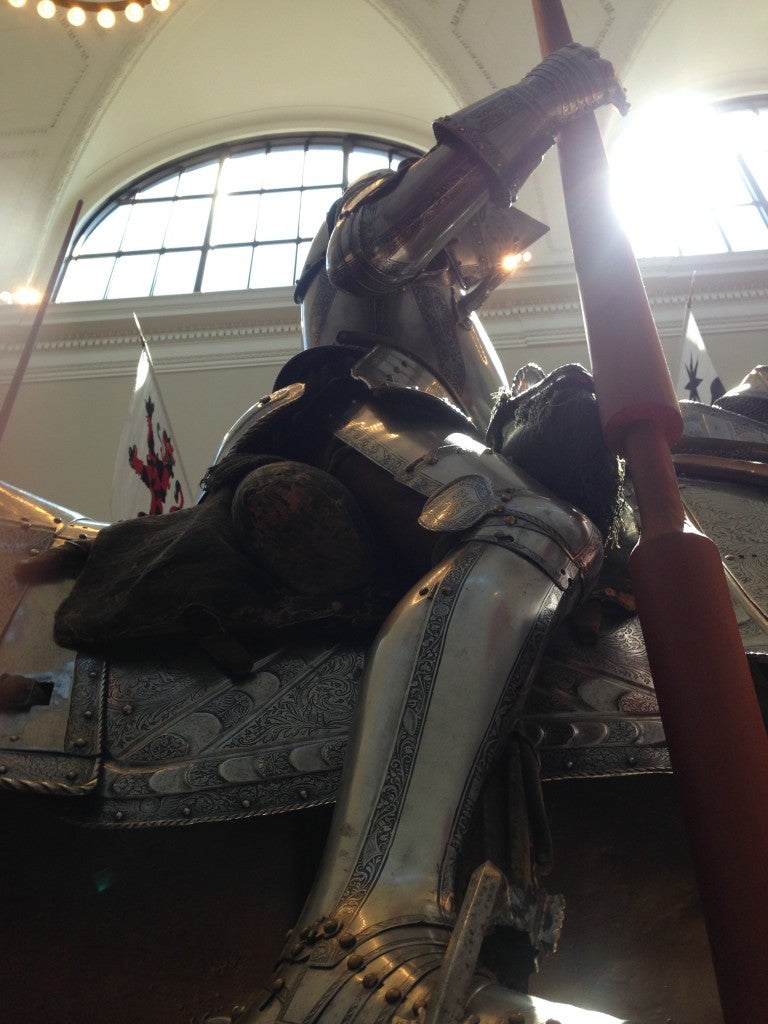 By the end of the day, I had taken almost 200 shots of gorgeous ancient Greek sculptures, all of which looked way better than anything I could ever have imagined taking! My new best friend Zim was a fantastic companion and guide, leading me fearlessly into the uncharted photographic territory of the Metropolitan Museum of Art.
She taught me how to find great angles to feature the main focus of the shot and keep everything else in the background, how to get the best lighting on my subject, and even how to take "blind" shots.
She also showed me some cool photographic features on my iPhone that I didn't even know existed, and continued to remind me that I shouldn't feel bad about taking the time to get my shot — the tourists can wait (and I agree!).
Showing it Off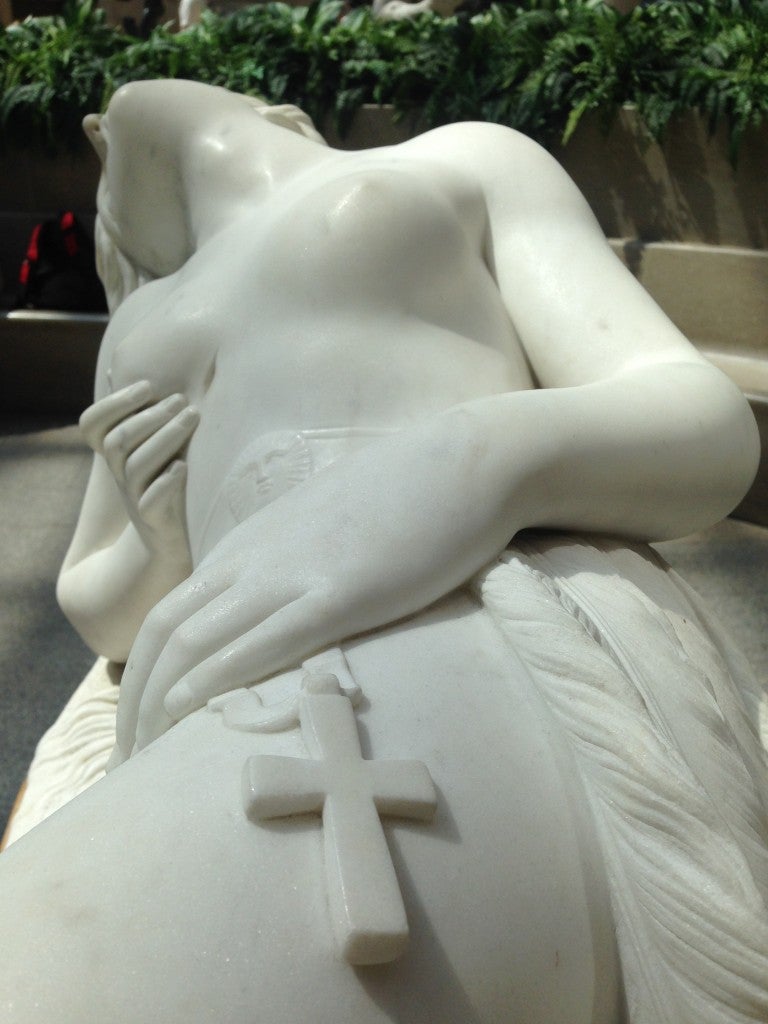 I learned SO much today. I thought that I knew everything a newbie could about photography, but I couldn't have been more wrong. There are so many simple tips that I learned from Zim that I can't wait to incorporate into my photo taking bag of tricks. And yes, I do feel like all of my future Instagrams are going to get more likes.
But that's not my only takeaway from my super cool photo safari at the Met! Here are a few of my other top tips:
When in doubt, it's always better to be closer to the subject.
Focus on the part of the subject that you find the most interesting.
Off-center shots are usually way cooler.
You don't need super-fancy gear to be a good photographer.
Always remember to keep it simple.
And I didn't stop there: I picked some of my favorite shots from the day to print with Printique. The best part of all? No one will ever know they were taken on my humble little iPhone camera! Watch out, Dad — now I may have the best combo of great photos and killer printing quality to show off at our next family party.