Your home says a lot about your personality. It reflects who you are and it is the place where memories are constantly being made. So it's no wonder you would want to decorate it to showcase your memories. But what if you don't have a lot of space? It's ok, we have some great ideas that will help guide you into making a big impact in those smaller areas.
Let's start with entry way. Your entry way is basically the first impression you get when you walk through the door.  For this look we kept it clean, simple and timeless with black and white prints, heavily matted all in the same  size. They are also all hung at the same eye level allowing a calm flow through the area and your eye to follow the horizontal lines.
Printique has over 60 frames to choose from and more than 40 mat colors. What's more important when framing your print, it will be mounted before it's put behind glass. This will ensure your image will not bend or wrinkle behind the glass.You'll also have your choice of 9 different types of glass.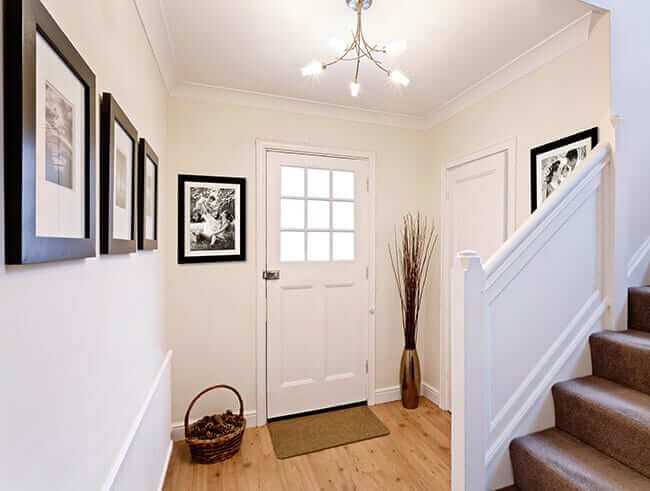 What about those folks that rent and may not want to put holes in their walls to accommodate a print. This is easy to handle with our light weight metal prints. Below is an image from a trip to Ireland, it's a light weight 16×20 metal print – white and satin finish. We wanted it to make a statement, but to not catch reflective light on this table, so we chose the satin look to keep it in tune with its surroundings.
Now there's several ways you can make it appear that the image is resting on the table. We used velcro and mounted some on the backing as well as on the wall. You would also be able to accomplish this look with poster tack. It's reusable and does not leave anything behind on the walls. Since the weight of the metal print is resting on the table, you are simply anchoring it to the wall with elements that will not leave behind a hole in the wall.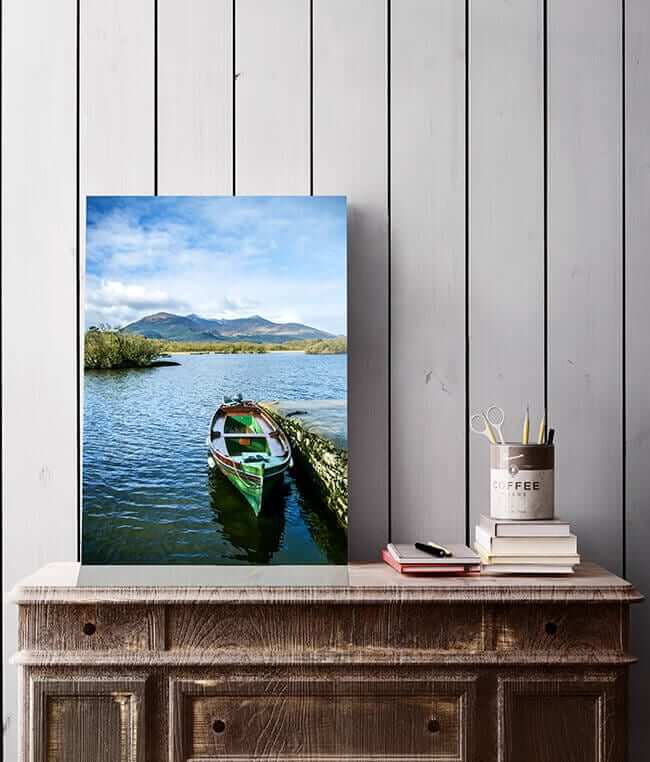 For children's rooms, keep it easy and interchangeable. You can make easy bunting with a string and some decorative clothespins. The key is to make it easy to change out. Below, five small images were printed and tacked onto colorful scrapbooking paper. When you look at this small room, your eye immediately goes to the images. The great thing about this type of photography bunting is that it cost under $10 to make with the string, clothes pins, scrapbook paper and of course amazing vibrant images from Printique.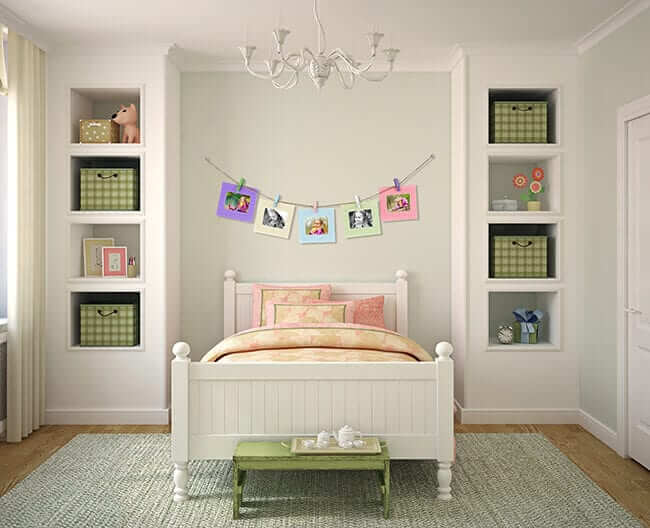 Lastly, let's talk about your room. Below, we used a small wall gallery to showcase four black and white images. Unlike the first image we showed you in the entry way, this gallery showcases a mix of sizes and shapes. The key that pulls this look all together is the white distressed frames and the rich black and white images from Printique. It's a creative look and if you have the time you can make your own frames to match your decor. I find the best way to find mismatched frames is your local thrift store. Then grab some paint and paint them the same color and distress lightly. Like in the picture below, your images will pop behind those frames.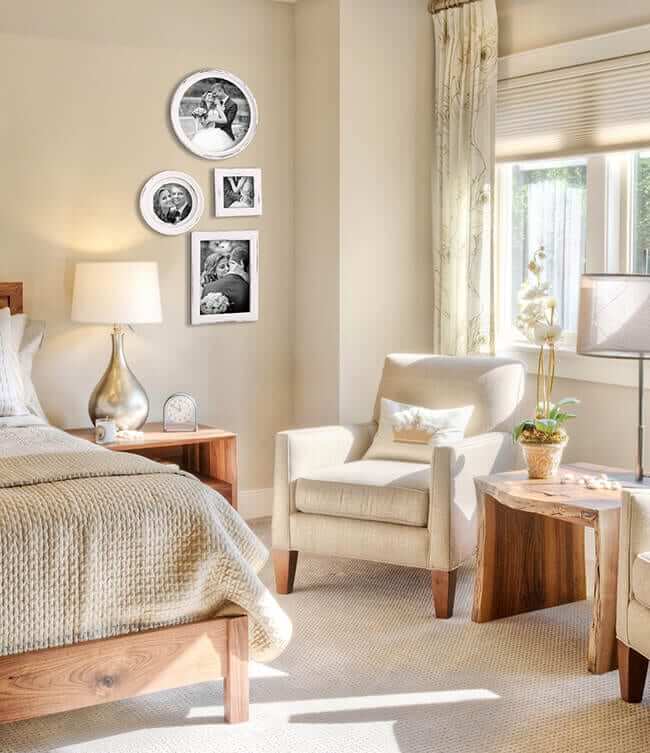 We hope this example of small areas with prints will inspire you to frame your memories for big impact.