The Holidays are just around the corner and it's during this time of year we often become nostalgic. As we begin to make new memories, it's important to keep the old memories alive with print. You shouldn't need a fully charged phone or electricity to view memories of yesteryear. With this in mind, we have a few suggestions for holiday photo books for you to make for yourself, your loved ones and your friends.
• Winter Fun
Take photos of the family having fun in the snow – ice skating or sledding. We have a great selection of winter assets that can be used as backdrops and hundreds of winter themed stickers to add to your design.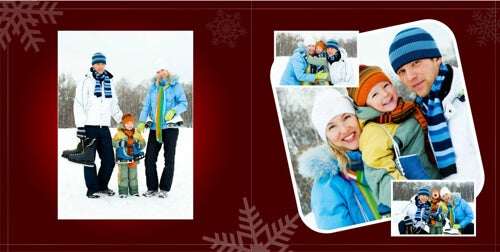 (Template: Happy Holidays)

• Holiday Recipes
Remember Grandma's pumpkin pie? No? Well start to collect recipes from the family and friends and publish in a holiday recipe book. This is definitely something you will want to gift to others.  We have a food template that is easily customizable. I switched the colors to red and added snowflakes for a more holiday feel.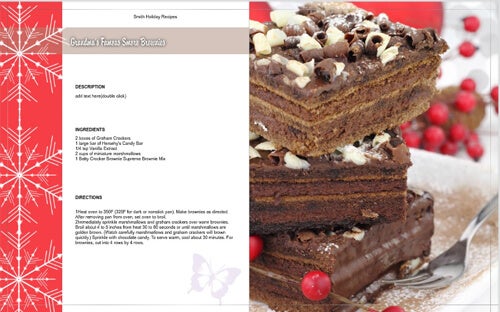 (Template: Recipe Book with colors altered to match food and snowflakes added from stickers library)

• Holiday Traditions
Take photos of the holiday traditions that are unique to your family and commemorate them in your own book.  From decorating the holiday tree to making gingerbread houses, all of these little things are what make memories. Pass those memories and traditions on to the next generation by taking pictures of them and printing them in a photo book.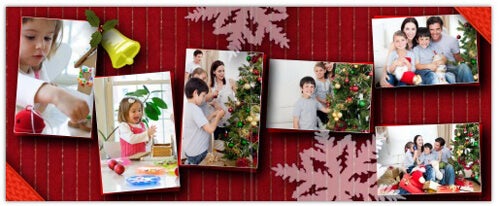 (Template: Holiday Magic)

• Holiday Toys
One year they want toy cars, the next year it's all lego. As the years pass, your children will grow away from toys. However, why not give their toys their own special photo book? Your kids will love it when they get older and see what they played with on the holidays. Get creative and take close ups of the toys as well as your child playing with the toys.  You can also incorporate their Christmas wish list. It will be fun to view their handwriting through the years and the toys that sparked their imaginations.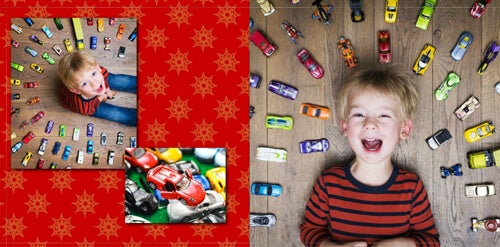 (Template: Custom Built with Snow Flake Background)


• Holiday Thank You Book

If you've received gifts from out of town family, make a photo book with holiday photos, including some in which their gifts are being enjoyed as a personalized thank you.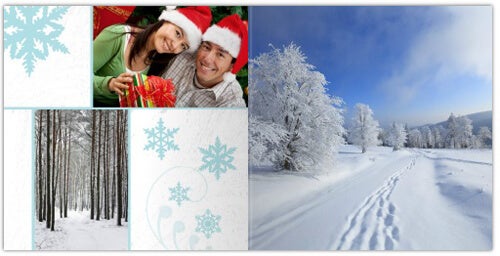 (Template: Silent Night)

We hope that a few of these suggestions will give you some ideas on the many different holiday photo books you can make. When it comes down to it, preserving your past for the next generation is easy when you print your pictures in an Printique photo book.

-Written by Libby for Printique