We all know that those big blank walls in your living room are screaming for a large print or gallery wall. But there are tons of other places to add artwork and photos to give your spaces a little lift. Peeking inside designer Anna Brettschneider's space will show you all the possibilities: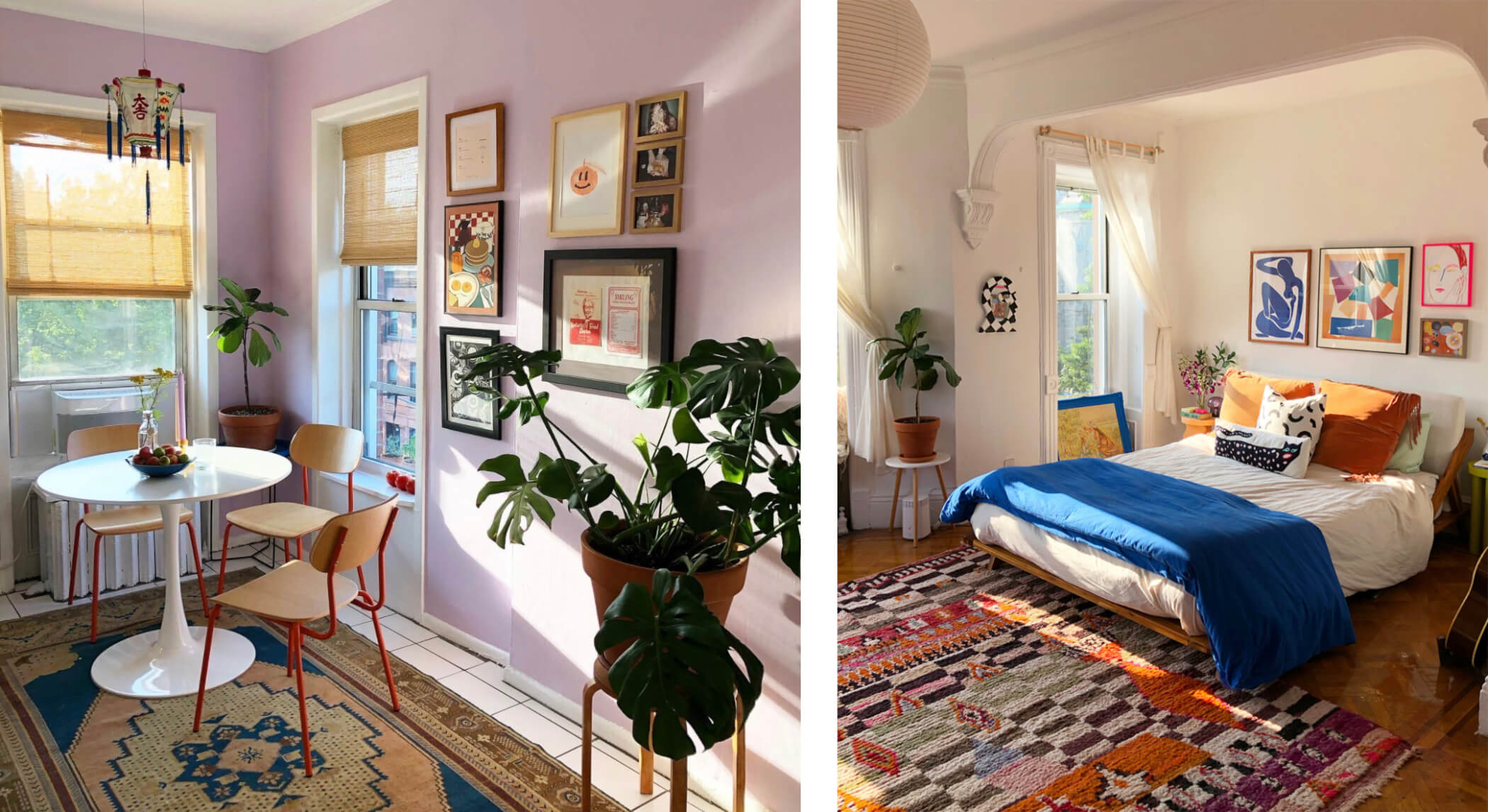 The textile designer and interior stylist knows exactly how to fill a space to make it come alive. We tasked Anna with decorating above her TV, which can be a confusing space, but as you can see in the video below, she delivered. In addition, she offers other unexpected places around your home to hang or lean your favorite pieces.
Above the TV
Watch Anna describe why she loves a TV gallery wall and how to plan out your own.
Product recommendation: Framed prints, which create strong lines and the illusion of height.
In between shelves or inside a bookcase
"I'm currently obsessed with having artwork or photos framed and leaning on a wall inside of a bookcase or on a shelf. It's fun to treat each shelf on the bookshelf as its own small story. You can achieve this with layering leaned artwork, stacking books, incorporating photos hanging on clips, and layering in other small bits and bobs. This can easily turn into a treasure hunt or eye spy game if you can spot the photo amongst all the fun objects on a shelf."
Product recommendation: Acrylic prints or blocks are reflective and attract the eye.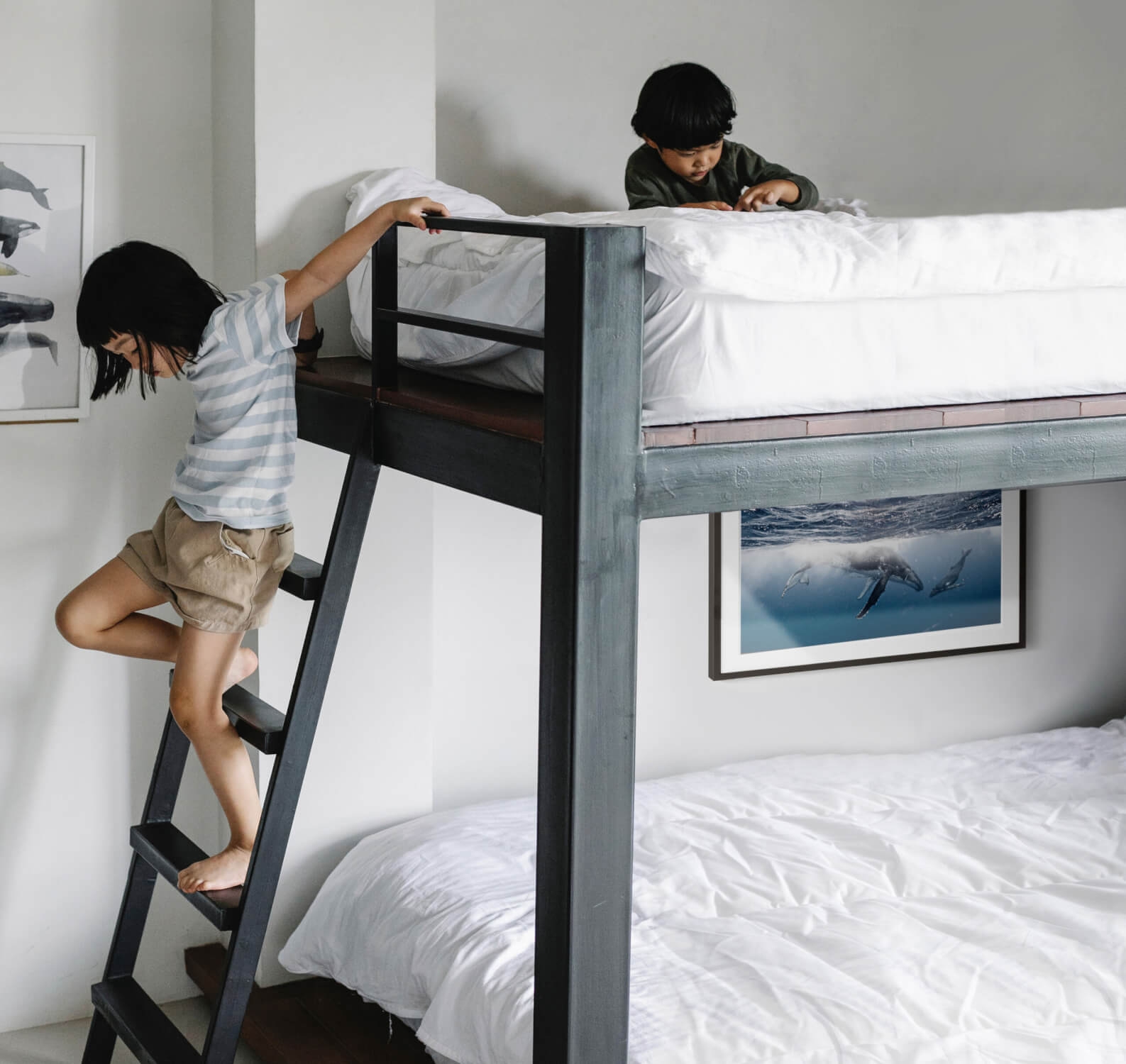 The wall space in between kids' bunk beds
It's such a fun idea to utilize the wall space between bunk beds. This could be a space where you place something unconventional like a woven wall hanging or framed memento – since it is not part of a large gallery wall.
Product recommendation: Canvas can withstand *a lot* and is extremely durable but still lightweight.
In the bathroom
"I love placing artwork and photos in unexpected places throughout a space. What's the most unexpected spot to hang a framed photo of a bundle of flowers? Probably above a toilet. Personally, I have artwork hung in my bathroom on all the available walls in the room. If you put artwork and photos around the rest of your home, why skip out on the bathroom? It adds a bit of whimsy depending on what photos, artwork you hang and can be a fun thing to switch up."
Product recommendation: Metal prints are ideal for high-humidity areas.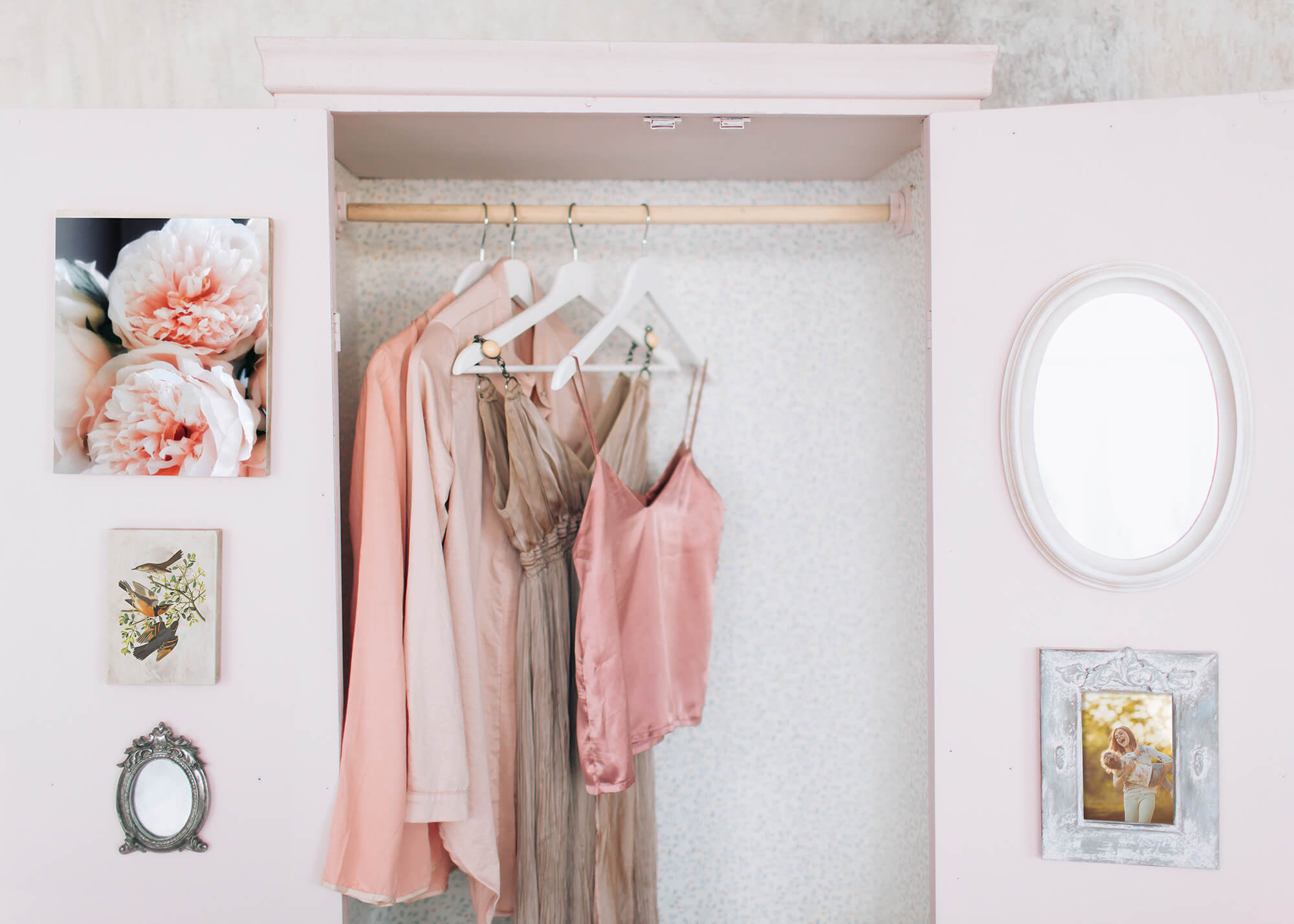 On the interior of a closet door
"Hanging artwork on both the interior and exterior of a closet door is just one more place to hang a painting or photo you might have forgotten about. Keep the special framed pieces (whether they are a secret or you just don't know where to hang it yet) inside of the door for your eyes only! Or as a surprise when your friend comes over to rumble through your closet to see your latest shoe purchase. Treat the outside of the door just as any wall in your space – it essentially is just part of the wall when the door is closed anyway right?"
Product recommendation: A mix of multiple materials will make it feel like a miniature gallery wall.
Whether you choose a lonely wall or forgotten corner, personalize your artwork with a range of materials. You can create your own art or source amazing free printables, and no matter what you choose, you'll see joy everywhere you look.
A few more ideas
How To Create a Mindful Space
How To Update Your Gallery Wall Like a Pro
This Is How To Set Up an Ancestor Gallery Wall