We've said it before: Investing in your art is just that…an investment. But there are several places to find low- or no-cost art – from famous artists, no less – so you can focus your budget on your materials, like framed prints, metal, acrylic, and more.
Check out some fabulous resources for free art below, which you can easily mix and match or create a custom gallery wall.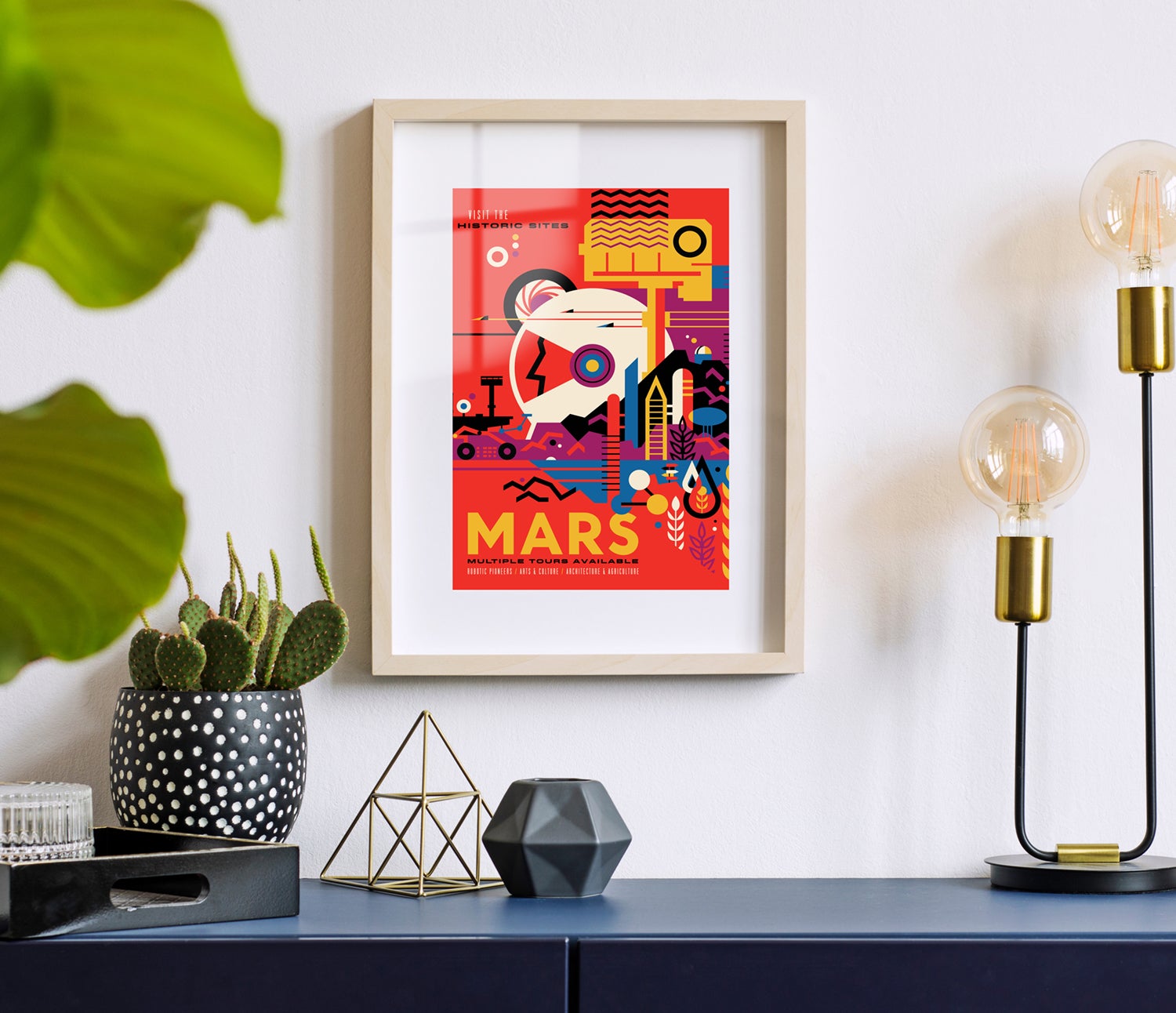 1. NASA's Visions of the Future posters can be dowloaded free of charge on their site, like the one above.
2. Artist Donald Robertson offers select free printable downloads of his work.
Our pick: Amanda Gorman at the inauguration
3. Surprisingly, the USDA offers free downloads of technically accurate paintings of fruits and nuts – which we recently featured and look fabulous.
Our pick: A Valencia orange illustration
4. The Printable Concept has some good black & white graphic art available.
Our pick: The Scandinavian Cross graphic
5. Life of Pix is completely devoted to free hi-res photography.
Our pick: This Seagull with a watercolor feel
6. The New York Public Library has a vast archive, organized by color, genre, date, and more.
Our pick: This ticket to Jenny Lind's 1850 concert
Take some time to browse and explore the above sites and you're sure to find some special pieces – or read through our original posts on free printables, including spring picks, for more ideas.
A few more ideas
How To Create a Mindful Space
How To Update Your Gallery Wall Like a Pro
This Is How To Set Up an Ancestor Gallery Wall