Finding the right art for your kitchen can be tricky. With wall space often at a premium, anything you display should be fabulous, functional, or better yet: both. These printable pieces check all the boxes, and can be mounted, styled on a shelf, or even stand alone on the counter. They also make excellent housewarming gifts.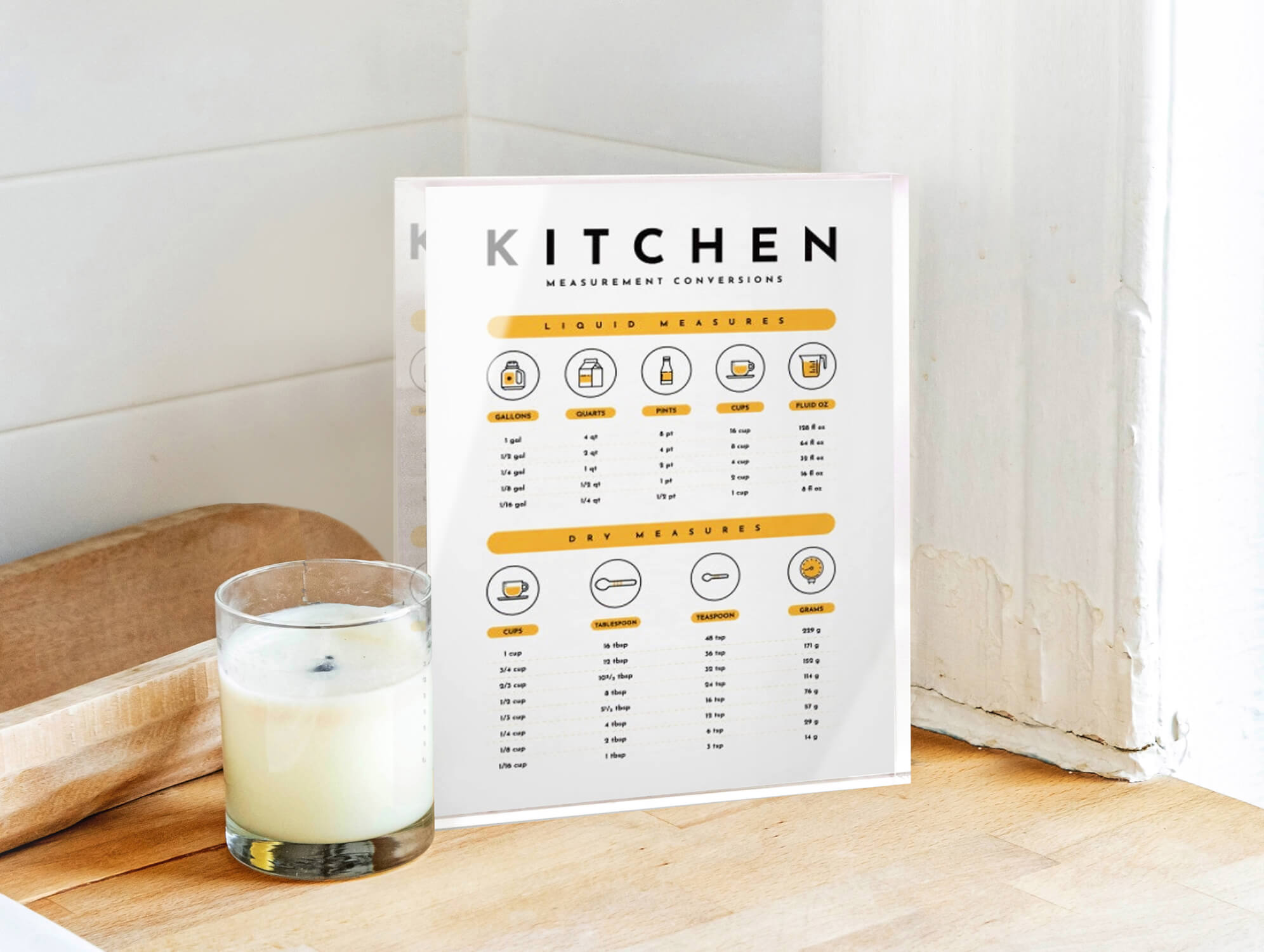 Kitchen Conversion Chart
How many tablespoons are in ⅜ of a cup? What about teaspoons in a milliliter? And how is anyone expected to remember those things when they're cooking? Luckily there's a cheat sheet for all of that and it doesn't require getting flour all over your phone. It's the kitchen conversion chart and it's easy to find a printable version that fits your style, whether you prefer clean lines, vintage design, or pops of color.
For a truly functional piece, consider an acrylic print. The glass-like acrylic will protect the art from spills and splatters, and because it's mounted, steam won't cause it to bubble or warp. Shop Acrylic Prints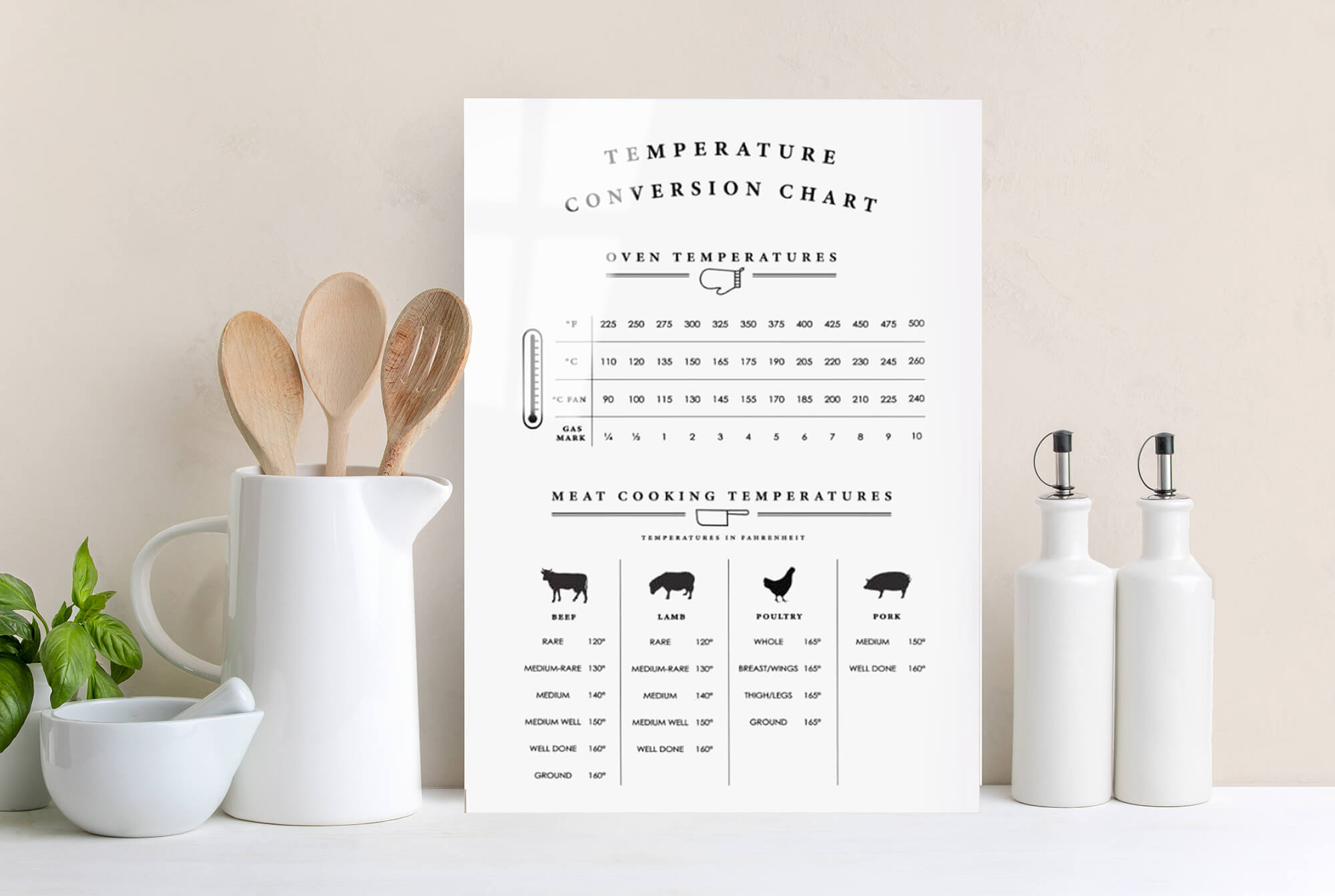 Temp Chart
When cooking, it's important to get meat to a safe internal temperature. Of course remembering the targets for, say, a medium lamb chop (140ºF) versus a medium pork chop (150ºF) is a whole other story. Keep the facts at a glance with a printable temperature chart. This modern chart even features celsius to fahrenheit temperature conversions so you'll always know that an internal temperature of 150ºC is way too high for any cut of meat.
This chart is most functional by a stove or grill, so it's the perfect option for our metal prints — which are water and weather resistant and easy to wipe clean. Shop Metal Prints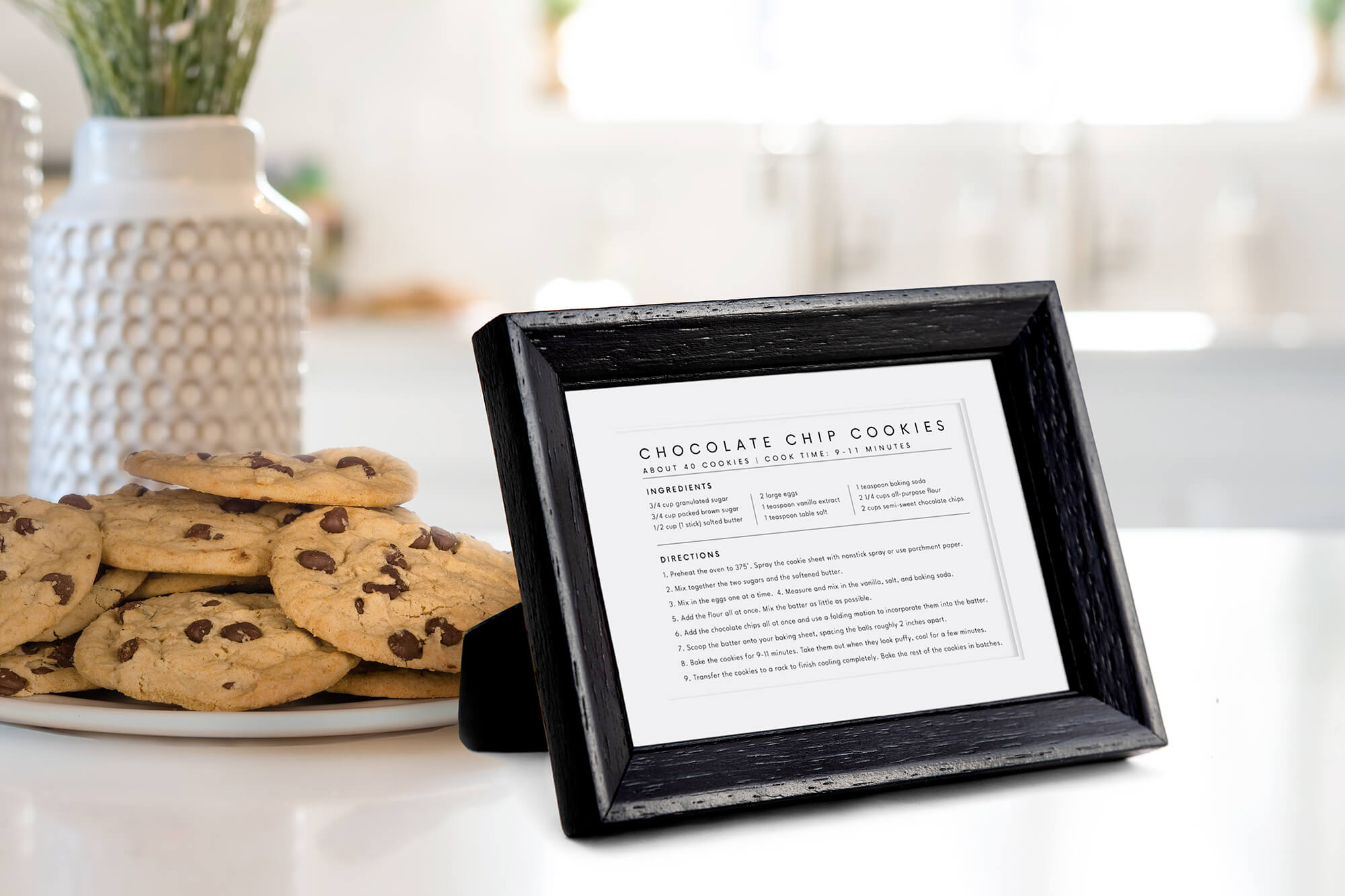 Editable Recipe Cards
If you're short on space, an editable recipe card is the perfect way to add a personal touch to the kitchen. Use one to to showcase a cherished family recipe or print and frame five with the French mother sauces so you always have a super-handy guide at eye level.
For a minimal feel, pair a black-and-white 5 x 7 recipe card with a white frame and white mat, or choose a black frame with no mat for a modern, space-saving look. Shop Framed Prints
A few more ideas
Awesome and Unusual Places for Wall Decor
How To Transform Your Collectibles Into Wall Art
Create an Ancestor Gallery Wall With These Tips