With the popularity of decor-dedicated Instagram pages and networks like HGTV, there's no doubting that interior decorating is of interest to a large population. But with so much to consume – and so much to love! – in the interior design space, pinpointing the home aesthetic and decor elements that speak to you can be challenging.
To help, we've outlined a list of the most popular (and our favorite) home decor styles. The tips and inspiration outlined below will help you achieve the home aesthetic of your dreams. The best part? Getting to use the print products you already love to achieve it!
Check out this lengthy style glossary for an even more comprehensive look at all the home aesthetics at your disposal. Make sure you share this post and add a caption to let us know your favorite aesthetic!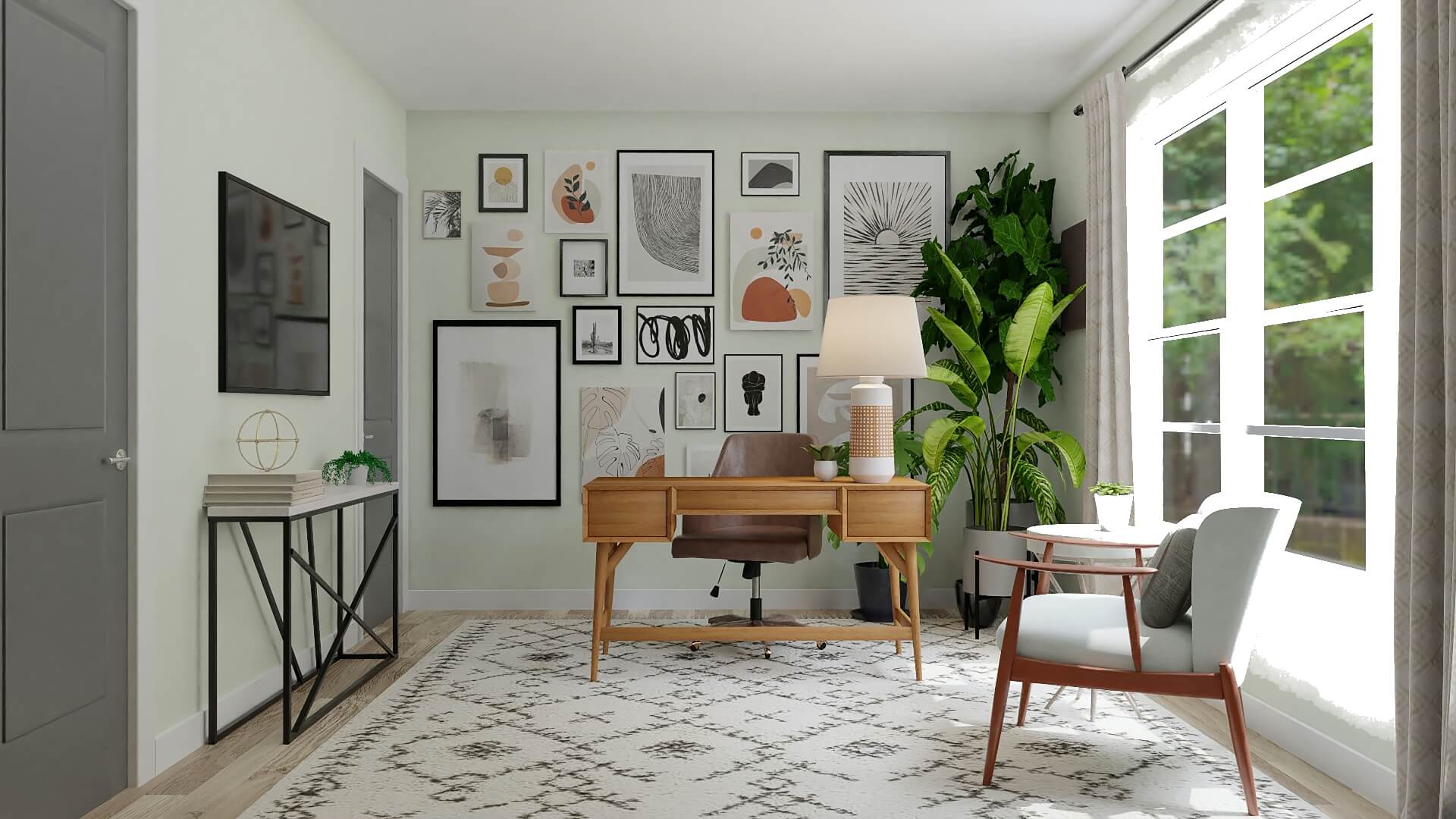 Why it helps to know the home aesthetics.
Your home's decor is your home's decor, so why spend time making cross comparisons just to put a label on it?
It makes it easier to shop for new decor.
Say you're in the market for a new dining table; Rather than searching things along the lines of "dining table light wood modern but old style" and getting a mix-match of inaccurate results, you can search "farmhouse style dining table." Aesthetics help you name the un-nameable; And besides, we each have a somewhat different interpretation of each of these aesthetics. What one of us might call modern the other might call retro. Shopping for new home decor is easier when you can search by the umbrella of an aesthetic than by describing the image in your head with words that decor companies may not have used themselves.
You'll save time and money on trial-and-error decorating.
Knowing your home aesthetic means you get access to the years and years of interior design study done by professional decorators. No more having to see if the metal print of your favorite concert photograph looks good next to a distressed white table, just to find out it doesn't. Knowing your home aesthetic makes researching different decor combinations easy; Take the article you're reading right now for example! We're able to supply tips and tricks for decorating your walls within different styles. By knowing your home, or the room you're decorating, closely aligns with a certain aesthetic, you'll have a new idea of the decorating direction you want to take.
It's fun!
If you're a total decor geek like we are, knowing the various home aesthetics makes decor discussions more fun! Getting to chime in about your love for the twist on Scandinavian elements used by the cafe you're in, or the new book store's mastery of eclectic maximalism makes you look at the decor around you through a new lens. Plus, it adds fresh inspiration to your design daydreams and decorating mood boards. We're all for inspiring new ways to blend design elements!
So, are you ready to find the home aesthetic of your dreams?
---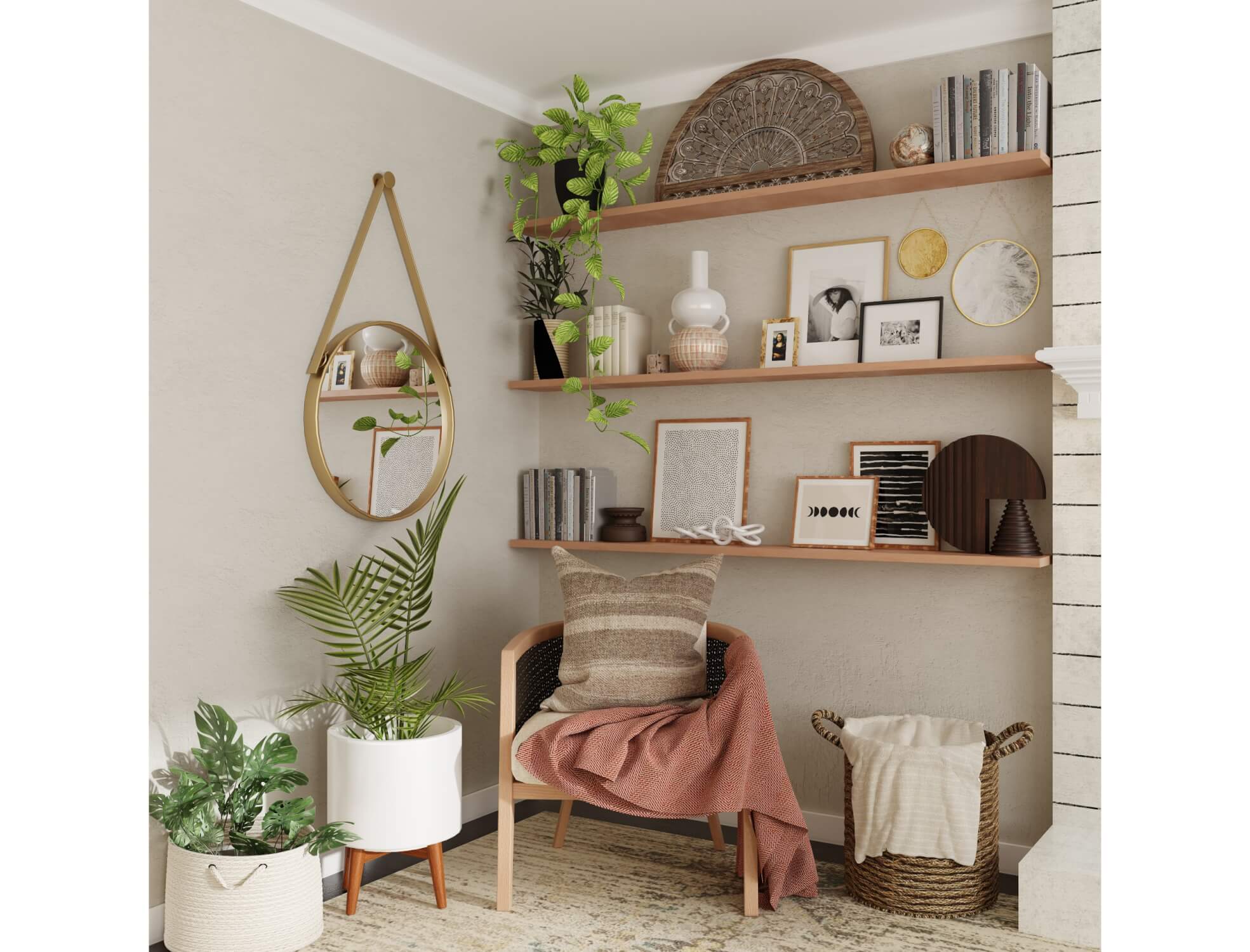 The Bohemian Home Aesthetic
Bohemian decor is among the most popular home aesthetics, and it's no surprise. The style is constructed around personal comfort rather than stringent design rules. First inspired by the artists and nomads of 19th century Paris, France, the Bohemian aesthetic is carefree and relaxed. Its layers of textures, colors, and interactive furniture pieces make it a perfect match for natural creatives.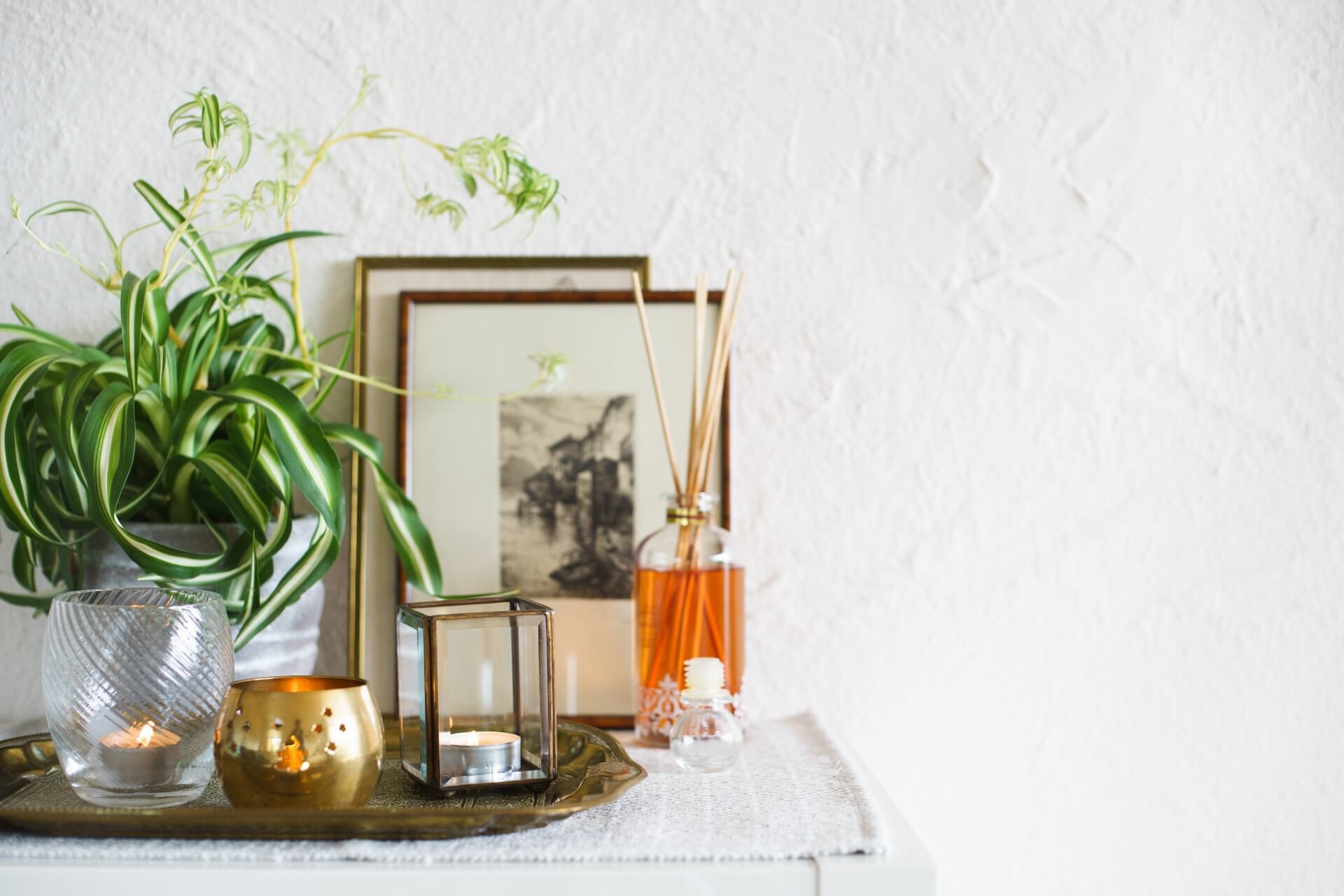 We love the flexibility wall decor has within this aesthetic. With personalization at its core, the bohemian aesthetic is exceptionally suited for the incorporation of custom art and self-expressions. The modest nature of classic prints and posters make them our favorite style of wall decor for your bohemian home! From self-created line art to casual mobile snapshots, collages of peaceful photographs, or poems layered on moody background images, the printed decor element of the bohemian aesthetic gives you the power to personalize your home to the full extent; And personalization is, after all, what likely drew you to this style in the first place!
---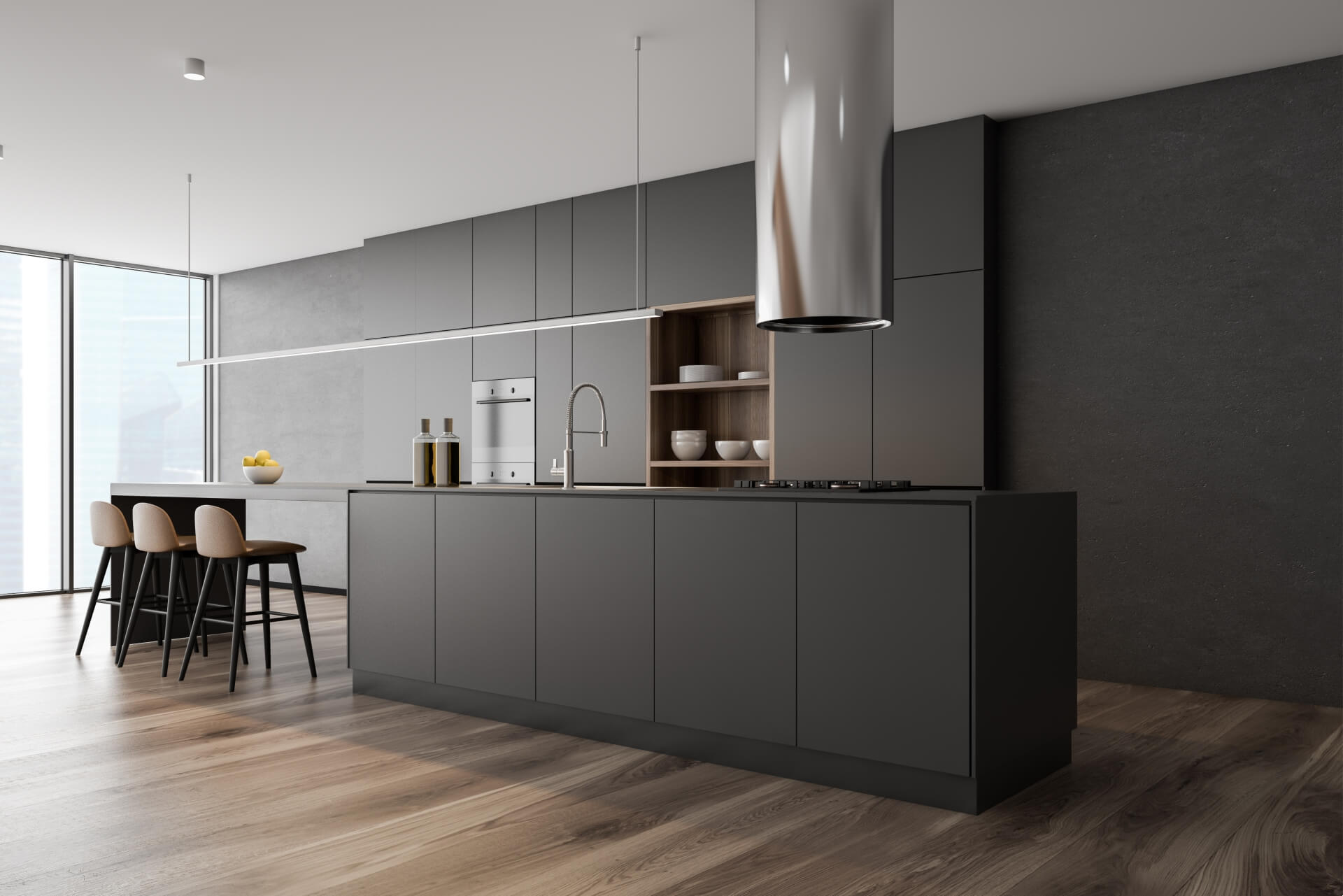 The Modern Home Aesthetic
The modern home aesthetic is a "know it when you see it" style. It's sleek and minimalist, with a loyalty to black and white color schemes. In a modern home, you'll find yourself surrounded by straight edges and smooth surfaces. It's void of chaos and clutter, the converse of eclectic maximalism. How do you decorate a space that calls for so little decoration?
Bold, dark, and large metal prints that mimic this aesthetic's structural style are the best way to add wall art to your modern decor; Metal prints can also be major assets if you're working toward the modern aesthetic, allowing you to add large area of modern texture to your wall. Just select a few of your favorite high contrast, black and white photos, and start printing! Be sure to leave considerable space between any hanging art. Modernism puts an emphasis on breathing room.
---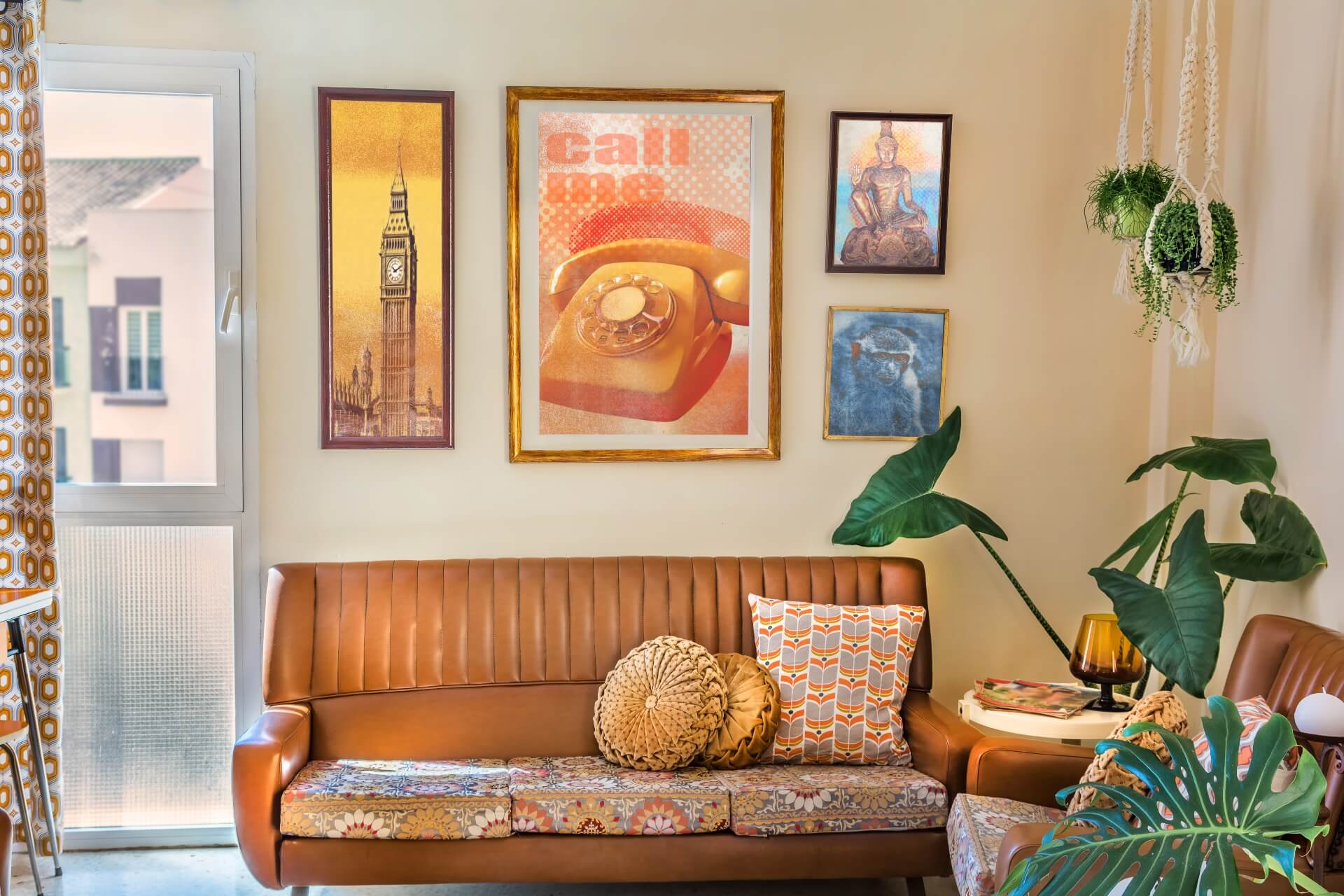 The Retro Home Aesthetic
The retro aesthetic is making a comeback, gaining popularity among Gen Z and Millennials. Retro decor is a bit more colorful than the mid-century modern aesthetic, with more qualities pulled from eclecticism as well.
You can't go wrong with stylish retro posters when it comes to wall decor in your retro home. Framing your eccentric posters in gold is a perfect way to formalize your wall decor while keeping it lively, as pictured above. While abstract or pop art has the strongest aesthetic influence in creating a retro space, the design style is also welcoming of your "funkiest" photos. If you're a fan of dramatic angles or fisheye lens photographs, creating a wall gallery is a great option for personalizing your space while maintaining a retro feel. Print your photos on metal for an extra zap of originality.
---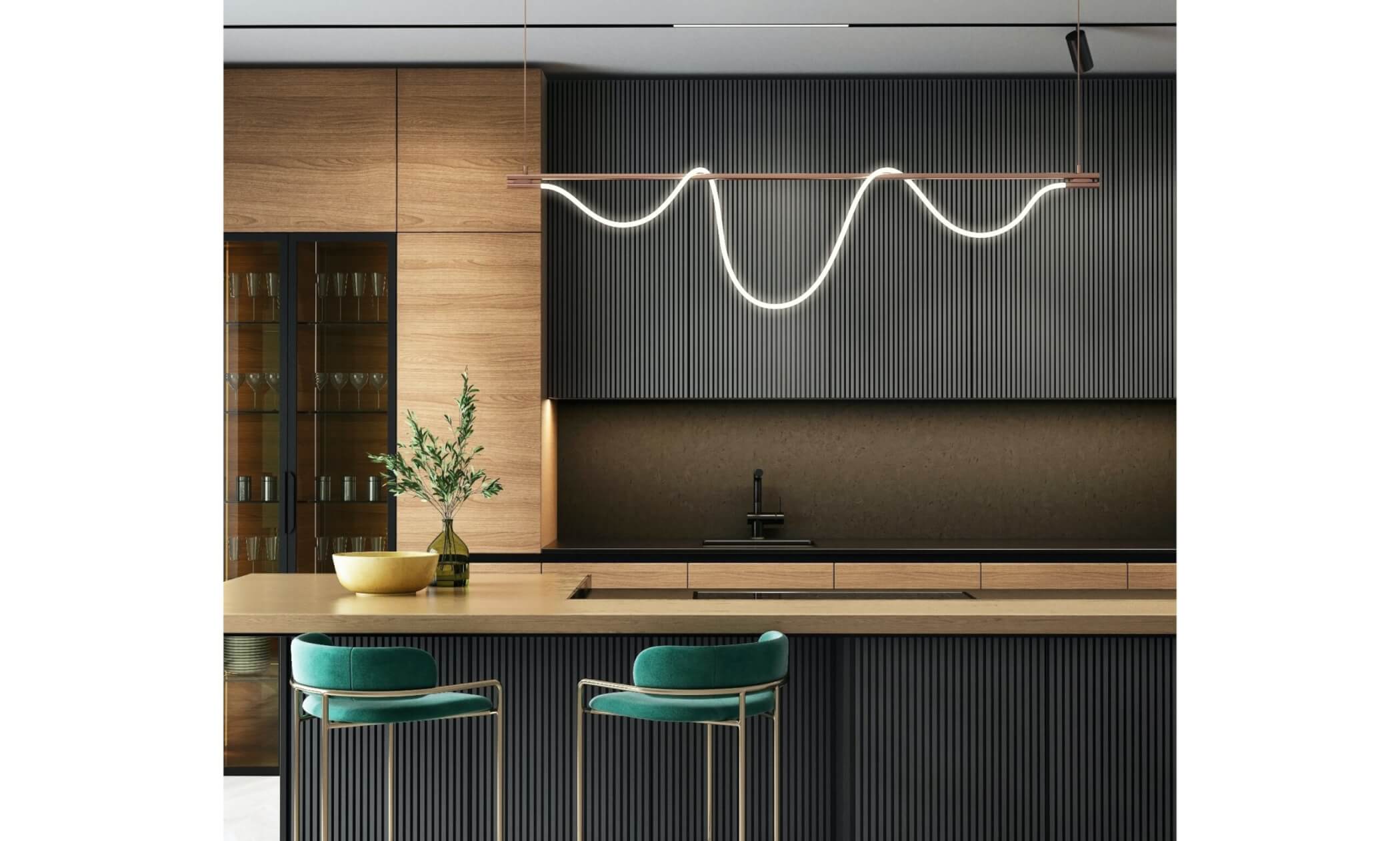 The Hollywood Regency Home Aesthetic
Hollywood Regency was born on the big screen, inspired by the extravagant set designs crafted for the best on screen appearance. It embraces maximalism, opulence, and stylistic, over-the-top accessories. Also known as the glam or luxury aesthetic, you'll want to add glitz, glam, and then more glitz to your space in order to obtain it. Gold accents, eye capturing displays, and furniture with flair will only get you so far on the Hollywood Regency scale. Chandeliers, reflective surfaces, and bold metallics anybody?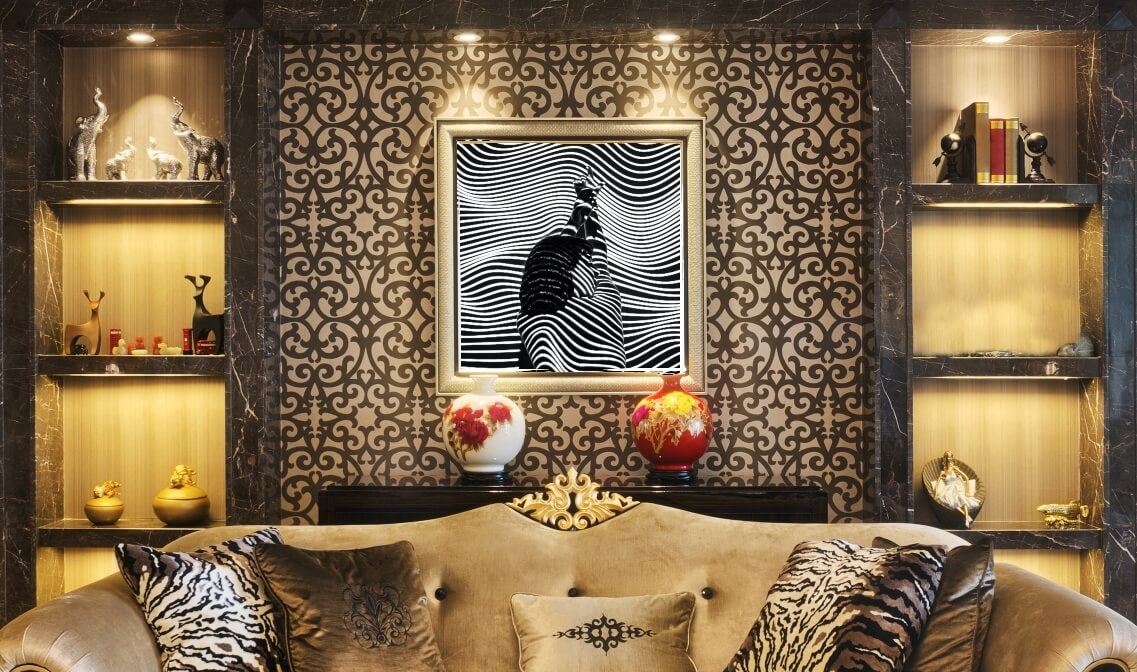 To bring Hollywood Regency to your home's wall decor, we recommend large split metal displays, featuring luxurious hues and dynamic patterns, such as animal prints, marble, and intricate foliage. For a more antique take on this aesthetic, frame bold black and white photographs in thick gold frames.
---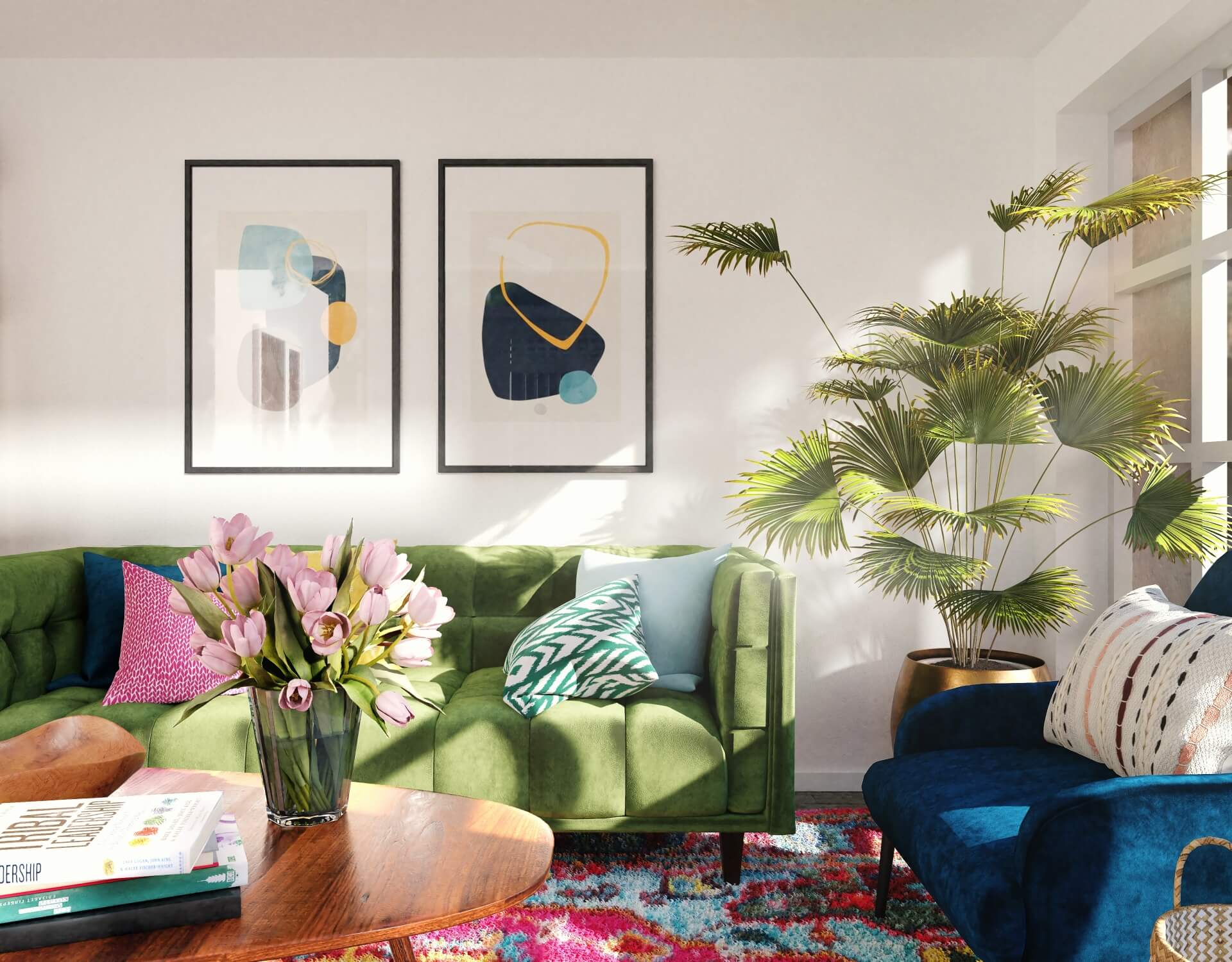 The Eclectic Maximalism Home Aesthetic
Eclectic maximalism has our heart! With its zero-tolerance policy for the bland and the boring, this home aesthetic is fun, energetic, and playful – allowing you to decorate to your heart's desire. Holding back isn't part of the deal!
Characterized by vibrant furniture, statement rugs, and walls filled with character, eclectic maximalism begs your inner curator to come out to play. With this style breathing endless life and energy into your home, you'll view thrift stores, garage sales, and custom art through new eagers eyes. Life is fun when every outing is a chance to bring home something new!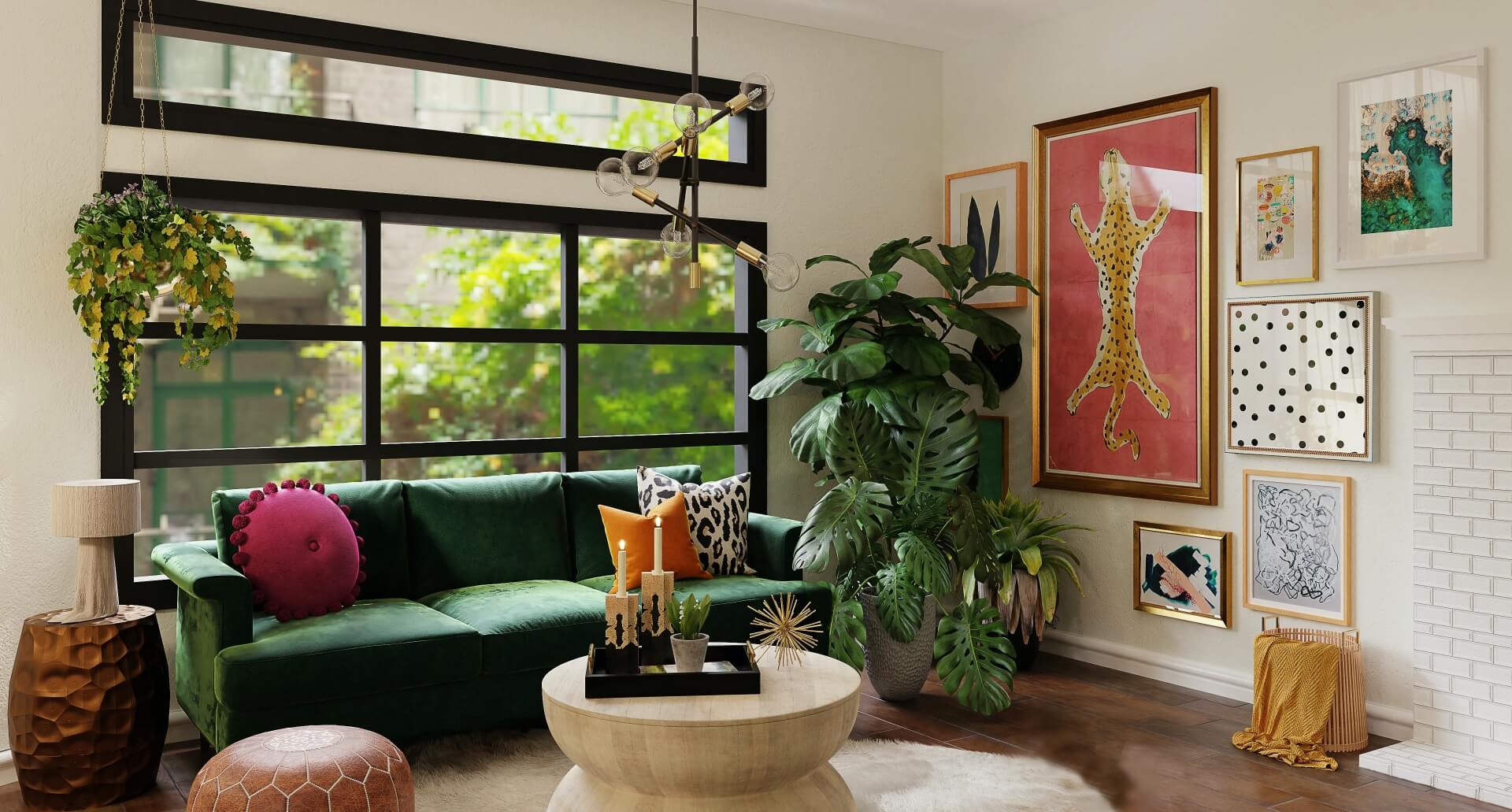 To fully embrace this home aesthetic on your walls, we recommend printing a range of colorful images in two or three cohesive print styles, whether that be metal and acrylic, canvas and frames, wood and metal, or so on. Another perk about this home aesthetic is that it lets you take advantage of our most unique print offerings! Print a colorful infrared photograph on heart shaped metal, or create a circle cut print of a crashing wave. Your eclectic walls will thank you!
---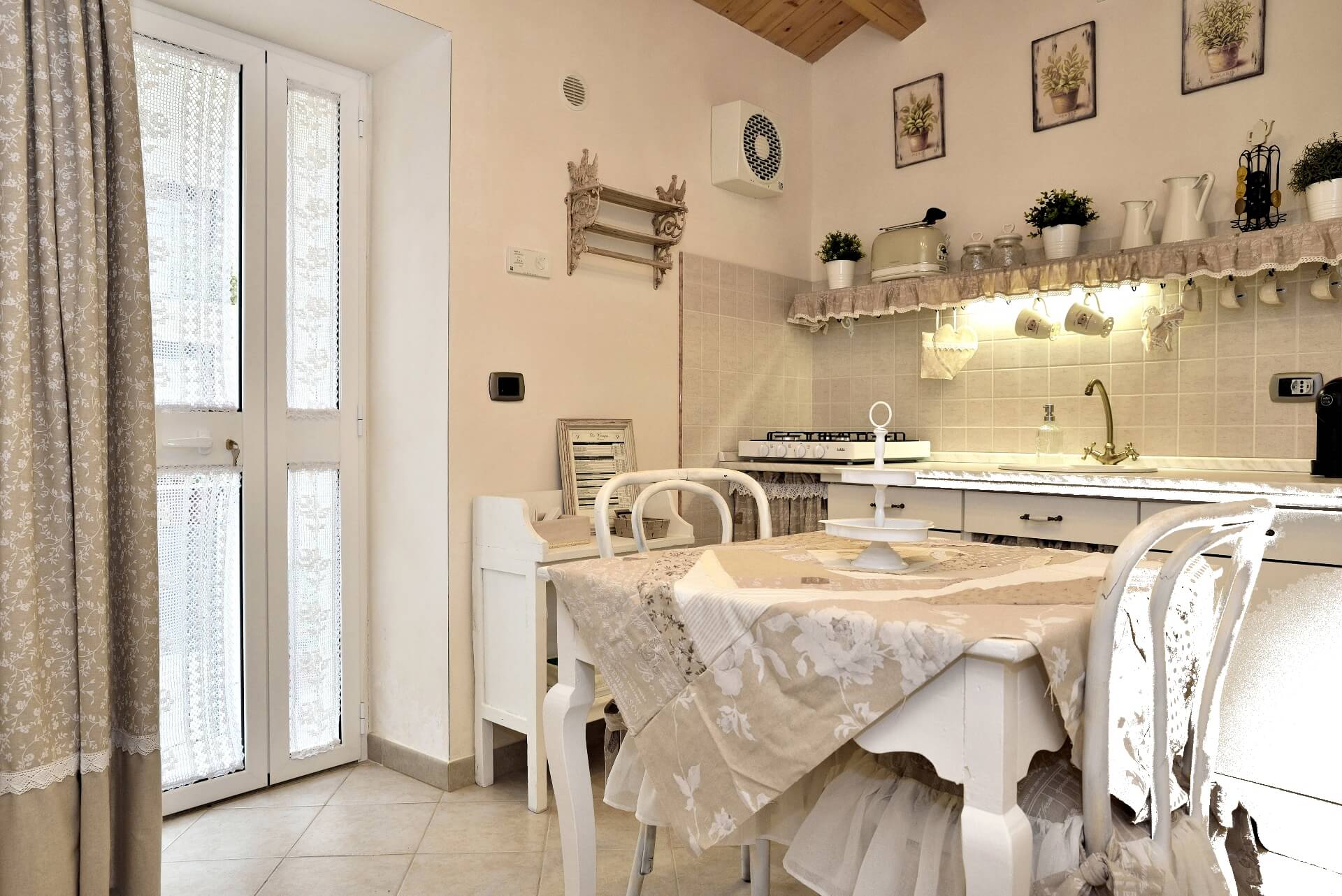 The Shabby Chic Home Aesthetic
The shabby chic home aesthetic was born of a counter movement, one that pushed back against the rising popularity of cold, slick interiors; And push it did!
The aesthetic capitalizes on comfy fabrics filled with pale pastels and feminine prints. Slip covers, dainty accessories, and distressed furniture are more popular elements you're surely familiar with if your home dons this aesthetic! When it comes to elevating your shabby chic decor with photo prints, things really start to get fun.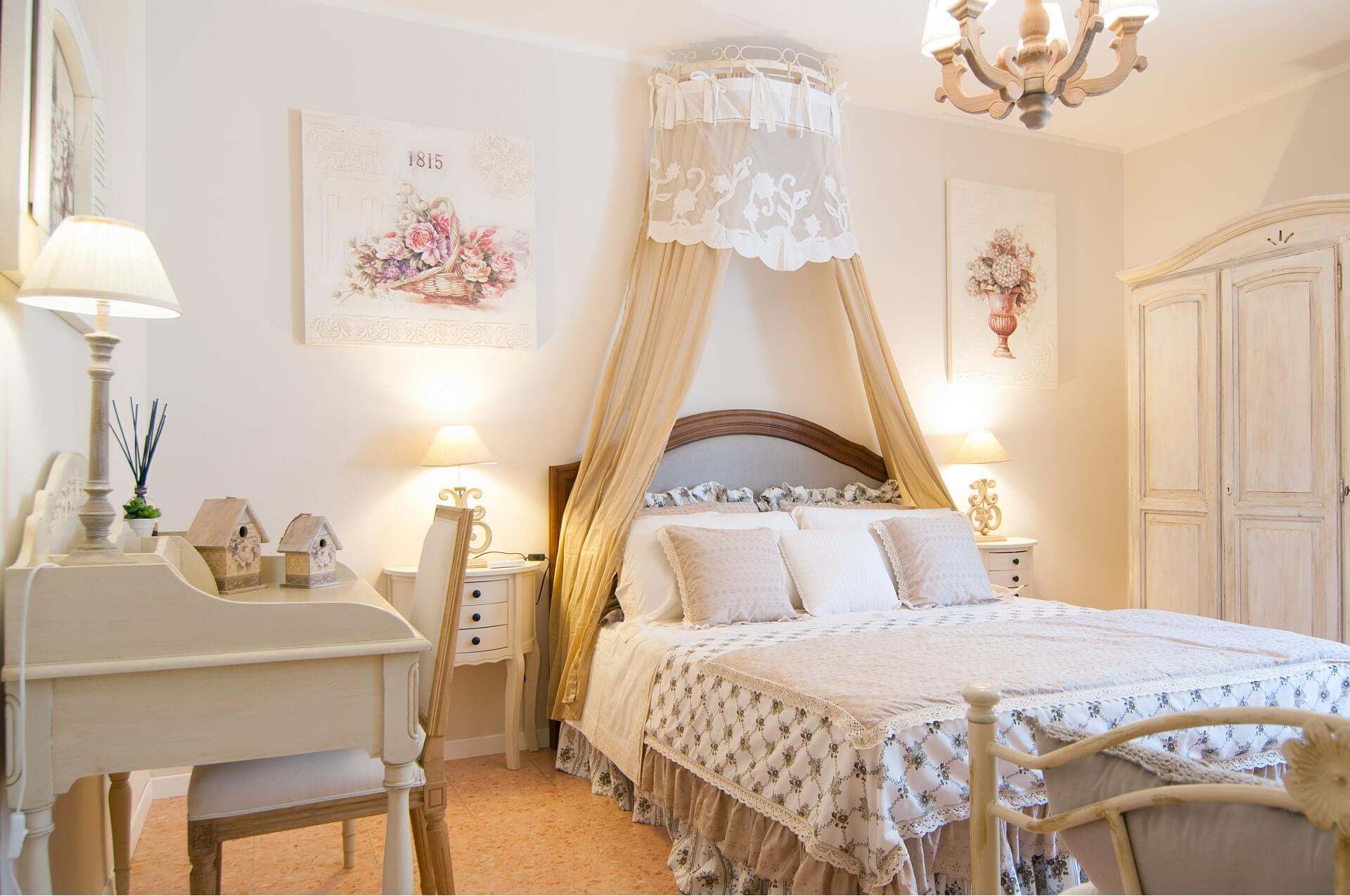 We adore the look of a gallery filled with distressed white frames. Display peaceful photographs from picnics, nature strolls, trips to the farmers market, and so on to bring this aesthetic to life with your most darling memories!
Canvas prints are another strong contender for our favorite shabby chic prints. For the same reason we love canvas prints as nursery decor, we love what they add to shabby chic design. Their soft texture will bring your home's various delicate pieces together, serving as the finishing touch to a cohesive aesthetic of vintage feminine elegance!
The final superstars of shabby chic wall decor are wood prints. Our photo-onto-wood process reveals the wood's natural grain, with a soft matte finish in beautiful tones providing heirloom-quality appeal. Our wood prints let you bring even your most modern photographs to life without clashing with your shabby chic decor; So if you love it, print it!
---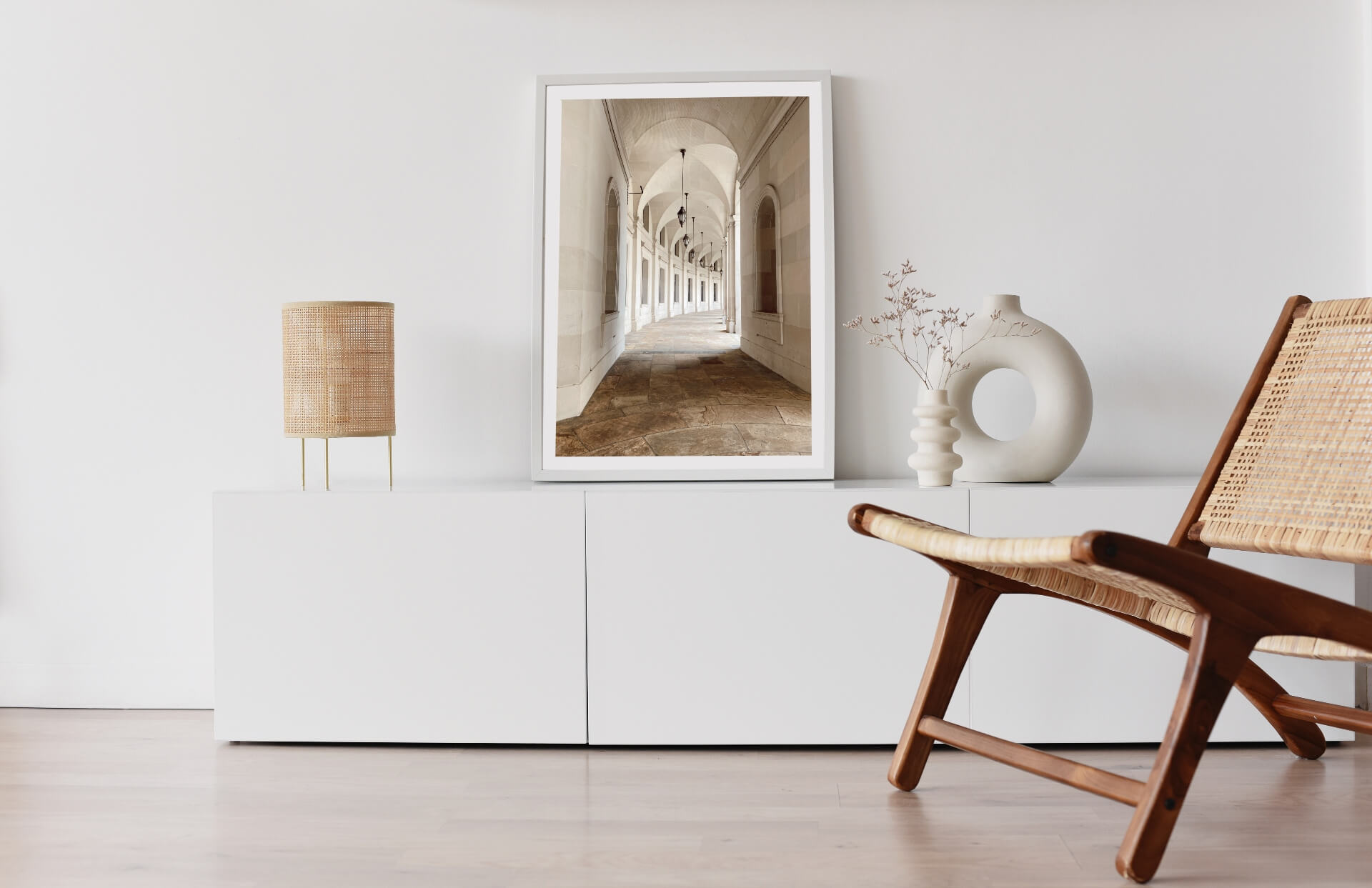 The Scandinavian Home Aesthetic
The Scandinavian home aesthetic is Nordic in its roots. It blends organic pastels with minimalist shapes to create an inviting yet elevated appearance. IKEA furniture is a popular example of the modern use of the Scandinavian home aesthetic, and part of the reason that Scandinavian influence in the American furniture space has become so prominent.

Similar to decorating in a modern home aesthetic, you'll want to leave space between your hanging art. Such a technique is demonstrated in the photo above. Make the mistake of not giving your wall decor room to breathe, and you'll be clashing with the airy, minimalist nature of Scandinavian decor. We recommend decorating with large, framed prints or standout prints in this decor style. Keep the subjects pictured simple; The symmetrical photographs of the Brooklyn bridge in the home above are a perfect example of engaging yet straightforward art that adds needed character to this relatively cookie cutter aesthetic.
---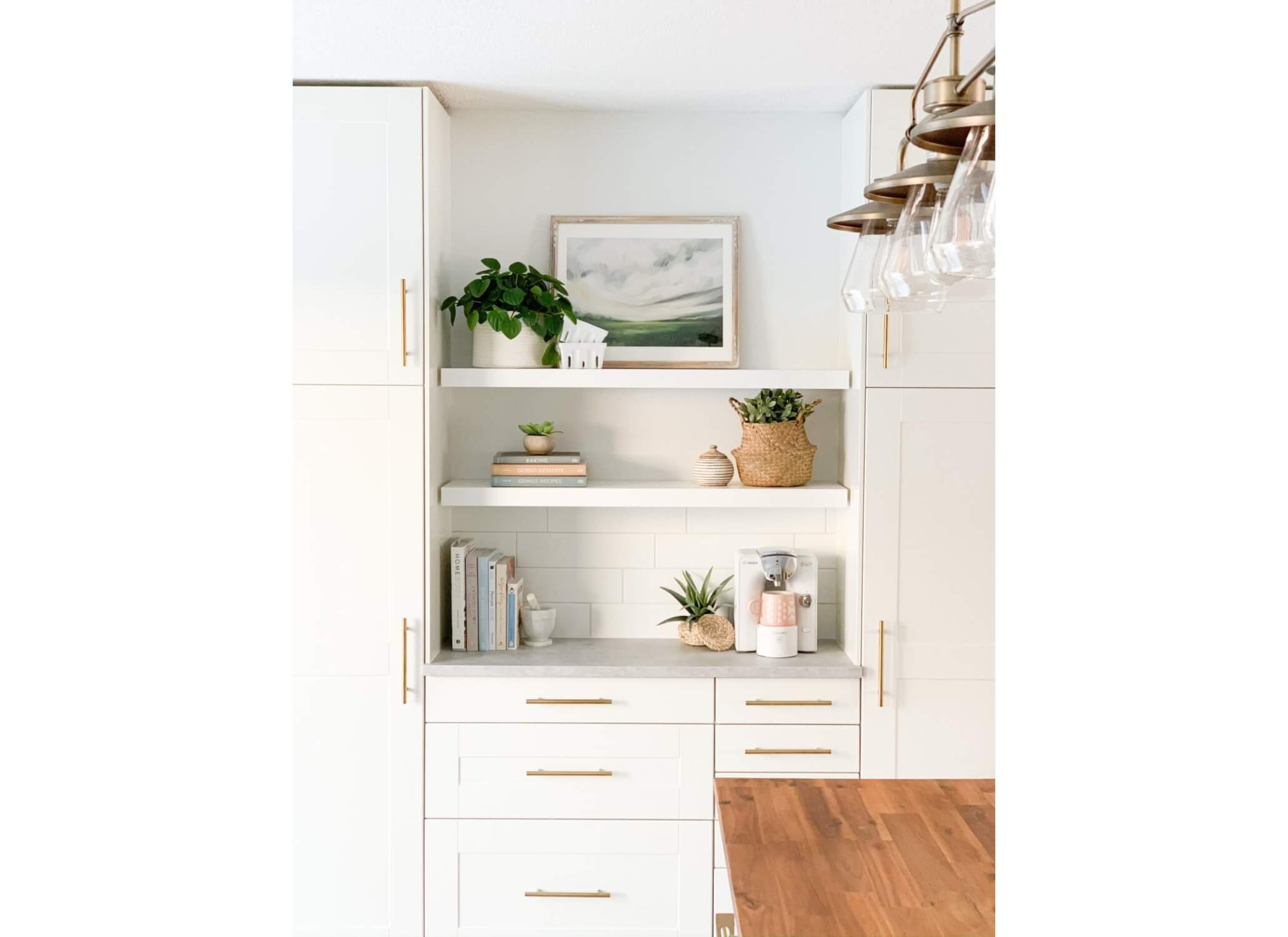 The Modern Farmhouse Home Aesthetic
This home aesthetic has grown in popularity over the last decade, appealing to families with its open floor plan and sturdy features. Where shabby chic would be hard to manage with a home full of little ones, modern farmhouse holds its own. It's where family-friendly meets elevated style.
If you've watched HGTV or spent any time on Pinterest, chances are you're familiar with this home aesthetic, but we'll note that it's characterized by high ceilings, blends of rustic and modern, and clean yet warm features.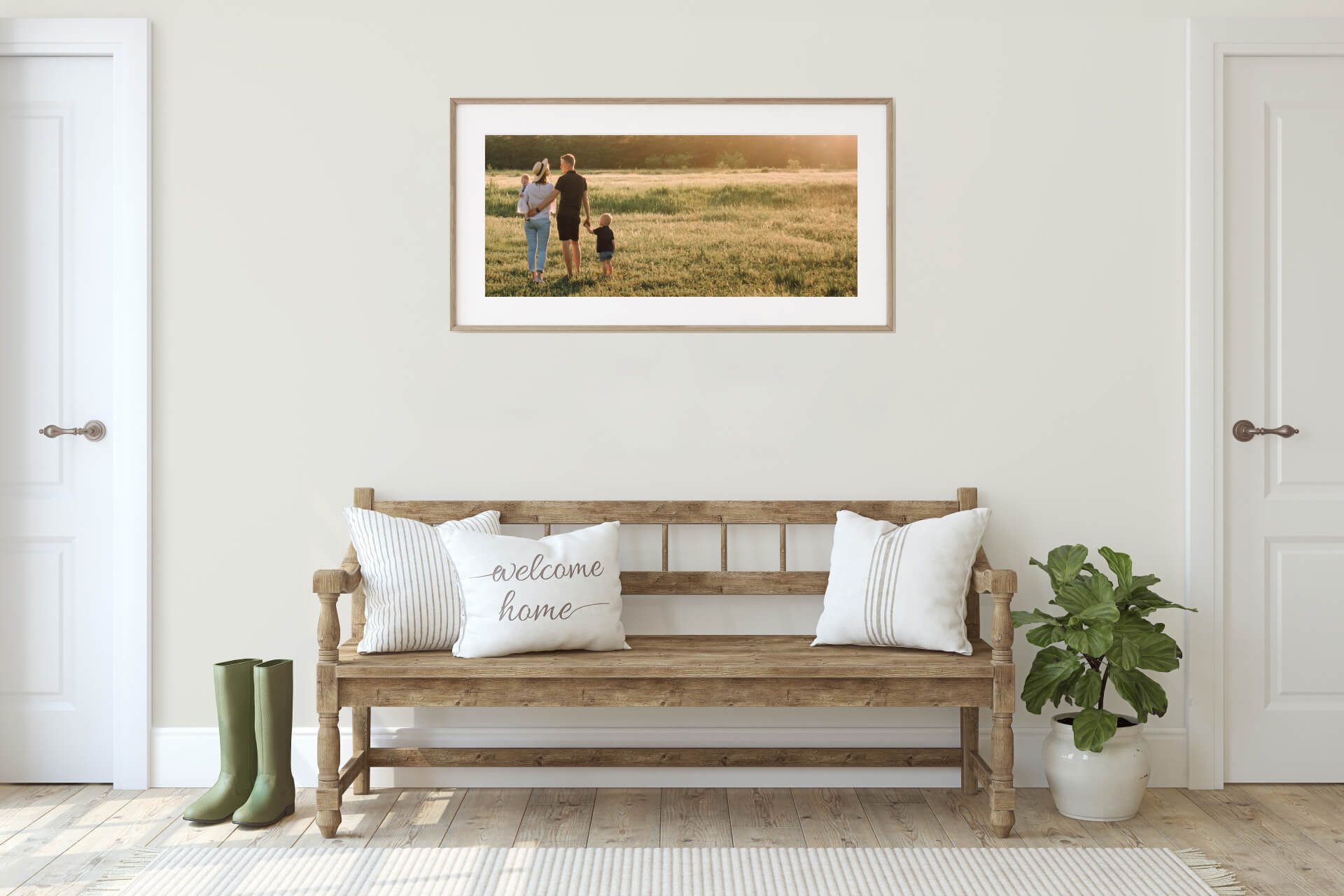 Given the nature of this aesthetic, there are two categories of photo we particularly love to see amongst the farmhouse design. First, we recommend scenic family photos. Take the photo above for example; The naturalistic character of the photo adds both warmth and color to the wall, while its wood frame pulls it in with the wood pieces found throughout the home.
If you don't have scenic family photos on deck, don't fret! You'll still be able to aesthetically display your best pictures throughout your farmhouse styled home. We recommend printing black and white smiling portraits of the kids and arranging them sporadically throughout the house – on hallway shelves, on the mantle, in unused kitchen counter space. In a wooden frame with crisp white matting, these adorable, scattered portraits will align with any room's aesthetic and standout only for their cuteness.
You also can't go wrong with wood prints in the farmhouse aesthetic! We love them as warm accents in the sleekest, coldest parts of your home, such as in a large stretch of marble counter space or in a tiled bathroom. It's another great way to thread the warm wood elements of this aesthetic to each part of your home. See how we recommend wood prints in your home's mudroom!
---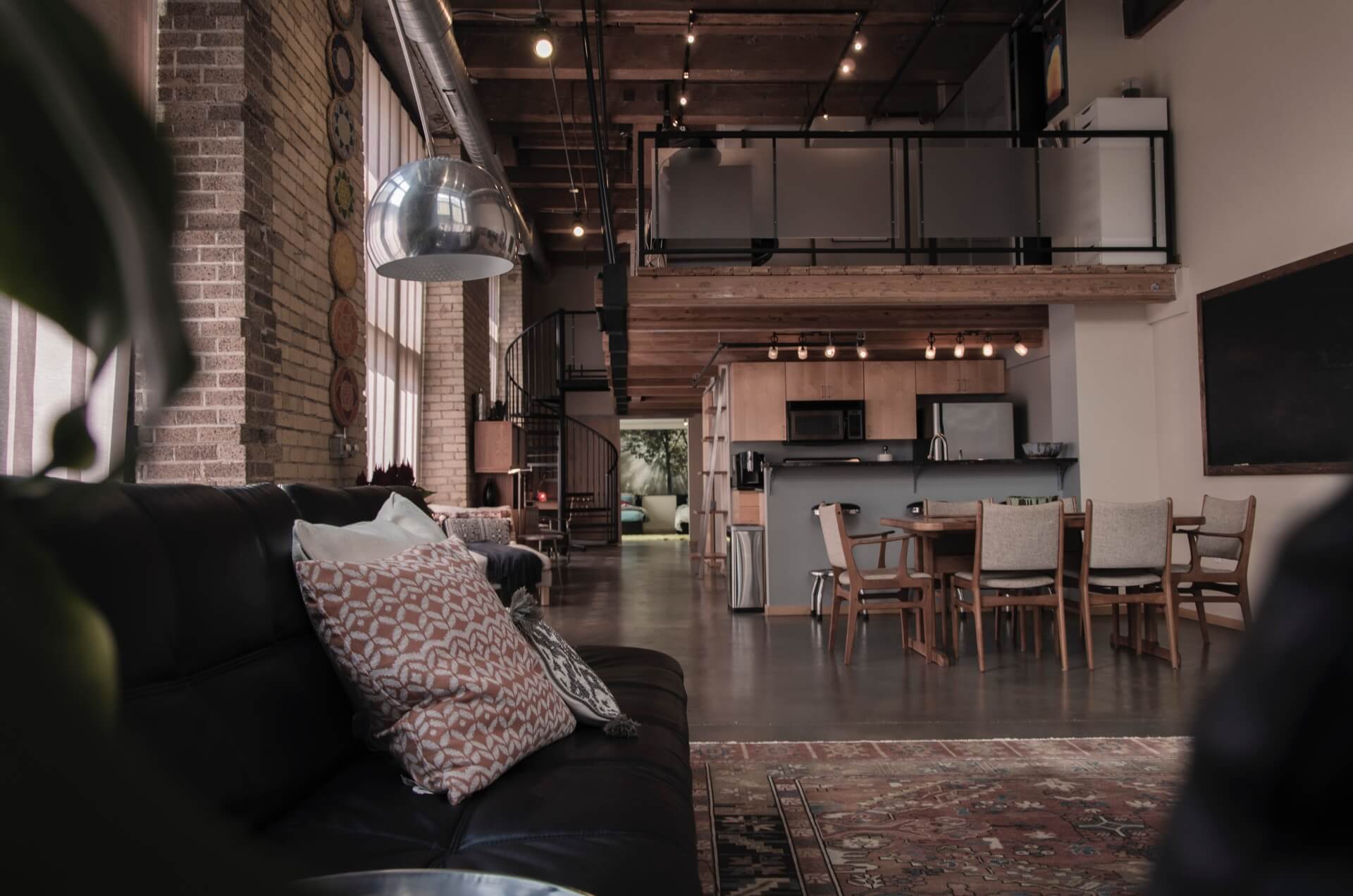 The Industrial Home Aesthetic
The industrial home aesthetic leans heavy on dark toned materials, like metals and rustic wood. Stemming from industrial, factory interiors, the industrial aesthetic often features lofted ceilings, exposed beams, or walls of dark brick; But lacking these architectural features doesn't mean you can't implement this aesthetic!
Imitate the classic architectural features of an industrial styled space by printing your wall decor on both metal and wood. Moody, urban photos on large wood displays will add a load of character to any blank wall space currently pulling away from your desired cohesive look.
Meanwhile, our metal prints give you the ability to add steel elements wherever they're needed, big or small. With the glossy silver print finish, silvery metal highlights will shine through your printed image, adding a luminescent and metallic beauty to the print's glossy finish. Select our silver satin metal print finish option to achieve a softer toned image with brushed metallic highlights that create a dreamier finish. Whether you need a bold attention grabber to establish an industrial aesthetic or a subdued display that captivates while blending cohesively with your existing industrial aesthetic, our metal prints will suit your home perfectly.
---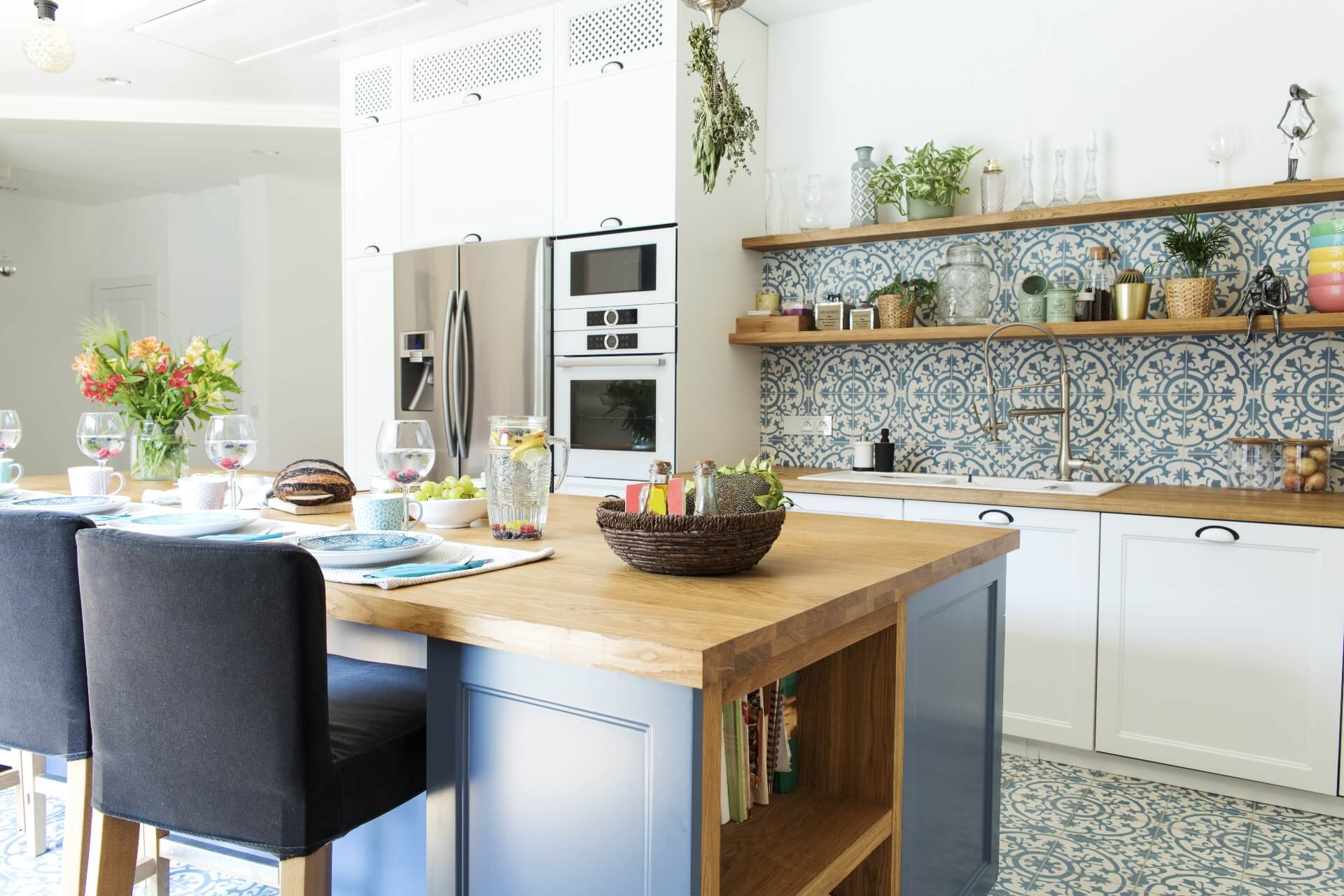 The Mediterranean Home Aesthetic
The Mediterranean home aesthetic blends qualities of both Spanish and Italian architecture. It features assorted stone, smooth arches, and muted shades of beige and terracotta.
The opportunities are surprisingly endless when it comes to decorating the walls in your Mediterranean style home. You can play to the aesthetic's soft, beige elements with photos that incorporate stone textures of the same color scheme; Or perhaps you want to add flair to monotone rooms with the blues and reds that complement this aesthetic, demonstrated by the decor featured above.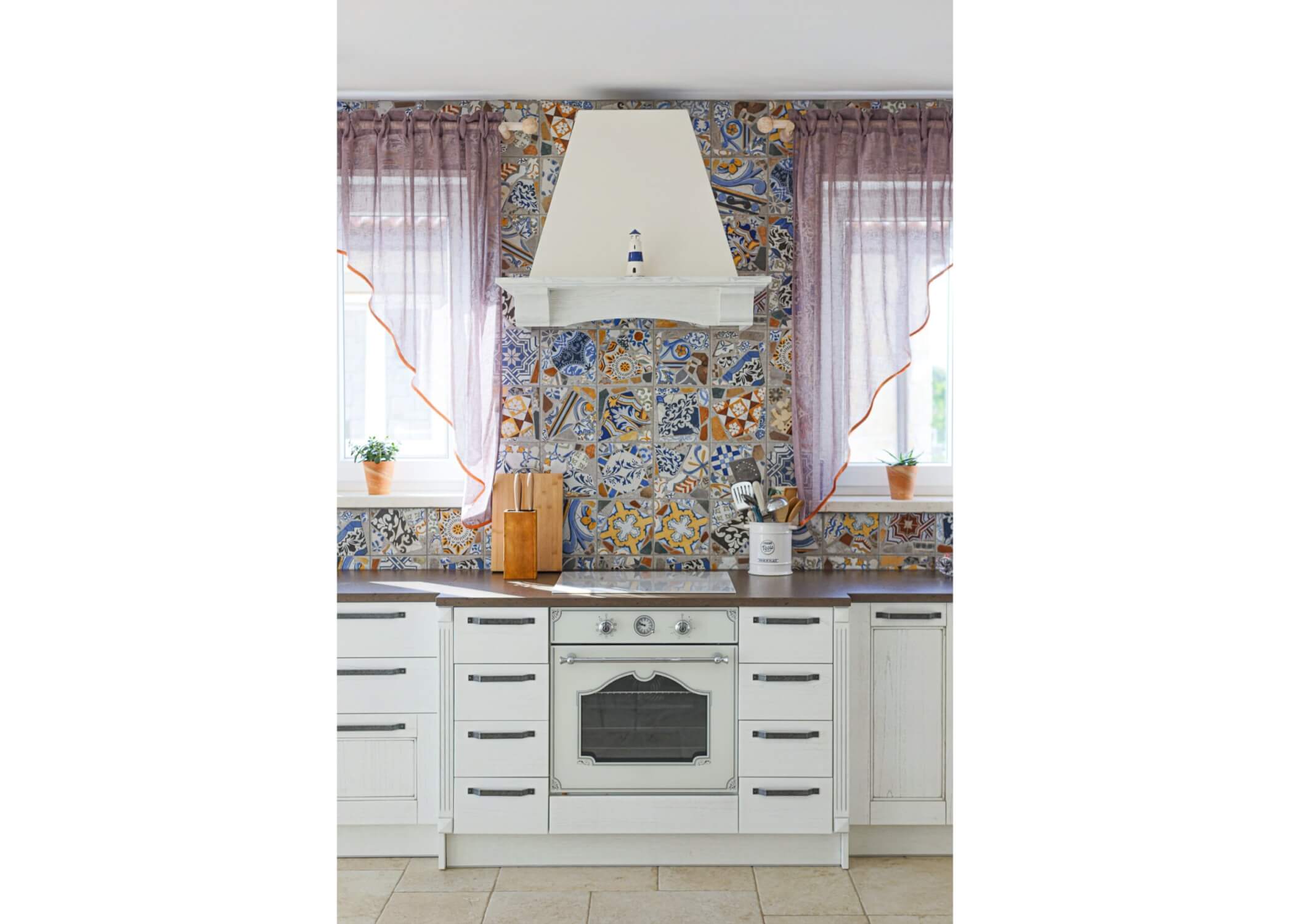 Mix Mediterranean patterns into a gallery wall or create standalone prints of the colorful Italian coastline. Literal, yes, but beautiful nonetheless! Plus, if this aesthetic speaks to you due to a Spanish or Italian heritage, including photos from trips to your hometown will make this comforting design choice feel all the more like home.
---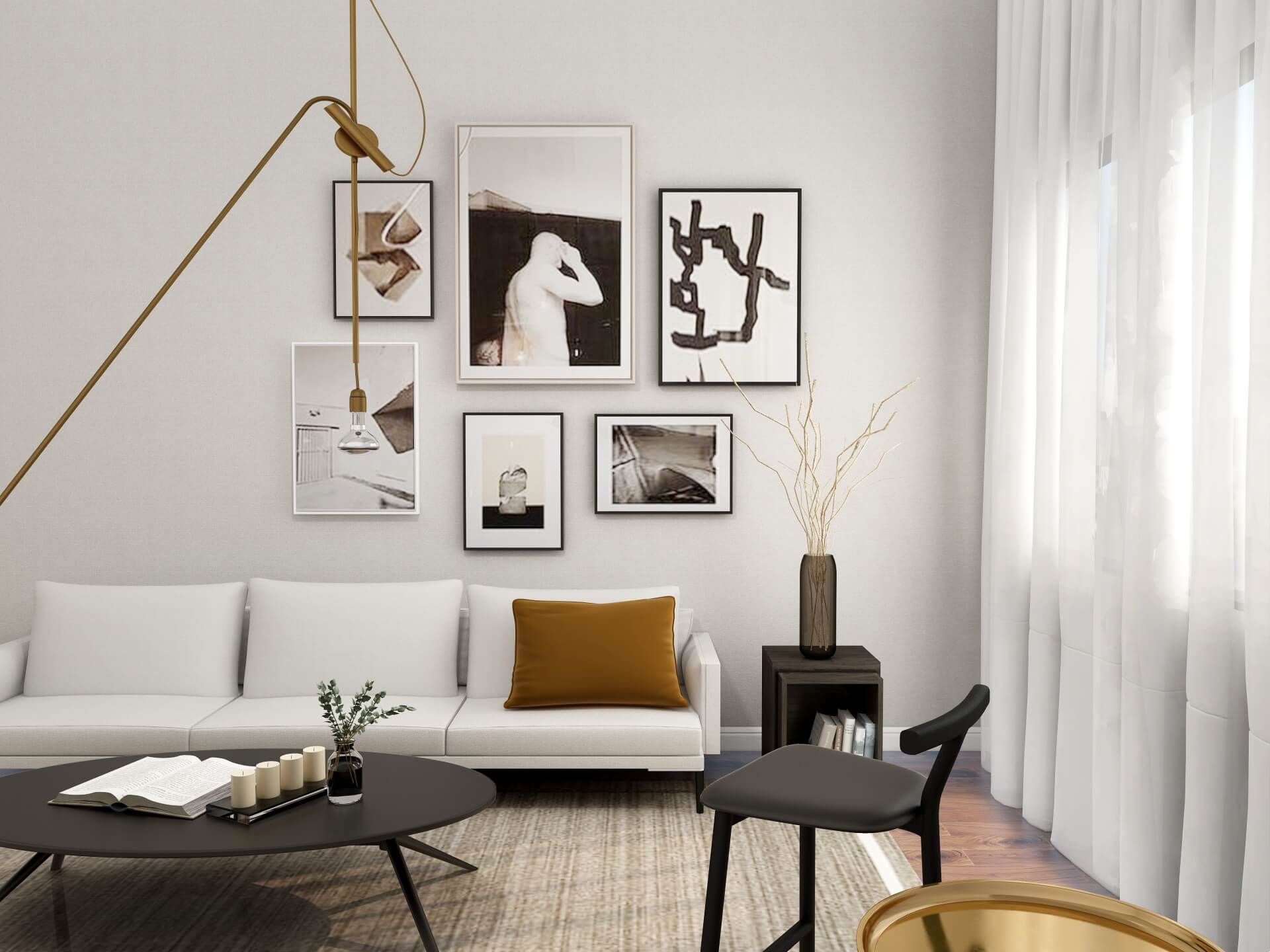 The Mid-Century Modern Home Aesthetic
Mid-century modern refers to a design style that became popular in the 1950's, centered around functionality as opposed to aesthetics. This is ironic, of course, given that the style has become one of the most well-loved aesthetics of modern day. The mid-century elements of this style are accompanied by modern modifications, giving this home aesthetic its full title.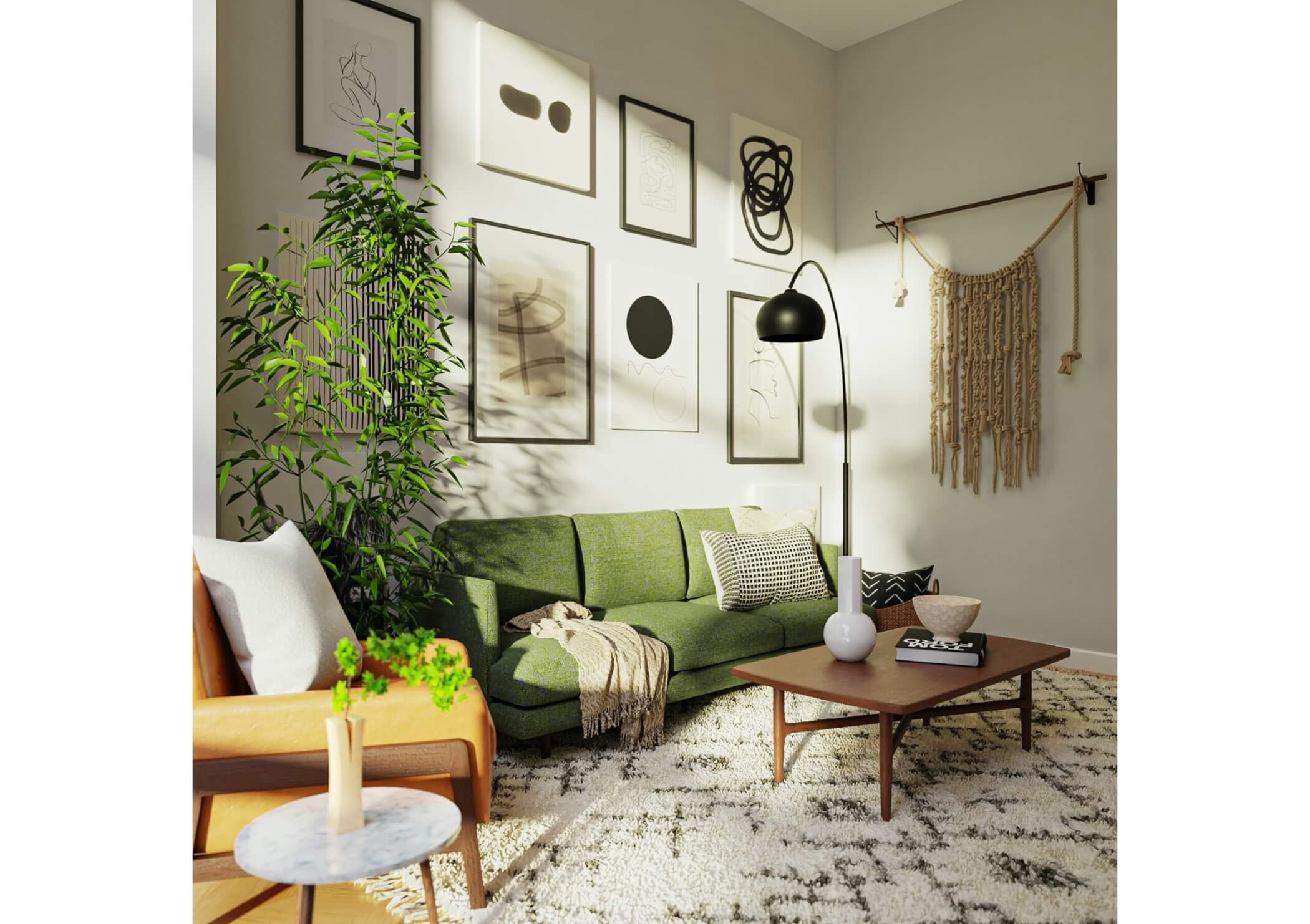 When wall decorating in your mid-century modern home, stick to classic textures such as canvas or matte finish posters. While shiny or glossy finishes can clash with the simplistic, wooden furniture elements of this aesthetic, softer textures will fill blank spaces with charm and subtlety. Mixing print styles in a well-spaced gallery, like pictured above, is the perfect way to add creativity to a wall display without distracting from – or clashing with – the other beautifully selected elements of the room. While the gallery above is monotone, don't feel the need to shy away from bold colors in your mid-century modern home!
---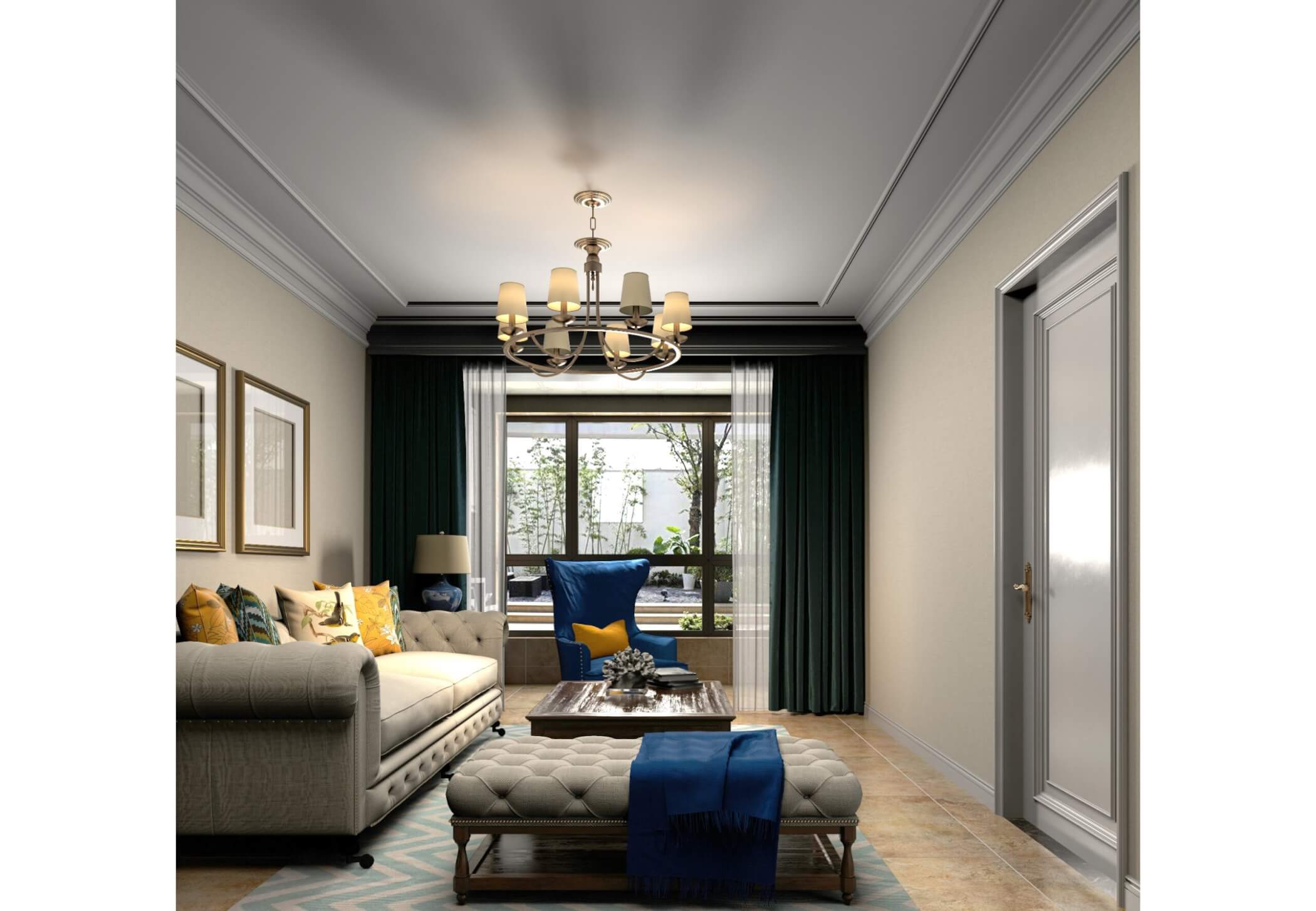 The Traditional Home Aesthetic
The traditional home aesthetic loves symmetry and timeless pieces. Often times, when you can't exactly pinpoint the aesthetic of a home, it's traditionally styled. The traditional aesthetic is neither underwhelming or overwhelming, minimalist or maximalist, luxurious or austere. It implements straightforward and practical design techniques with more pieces that just go than that make statements.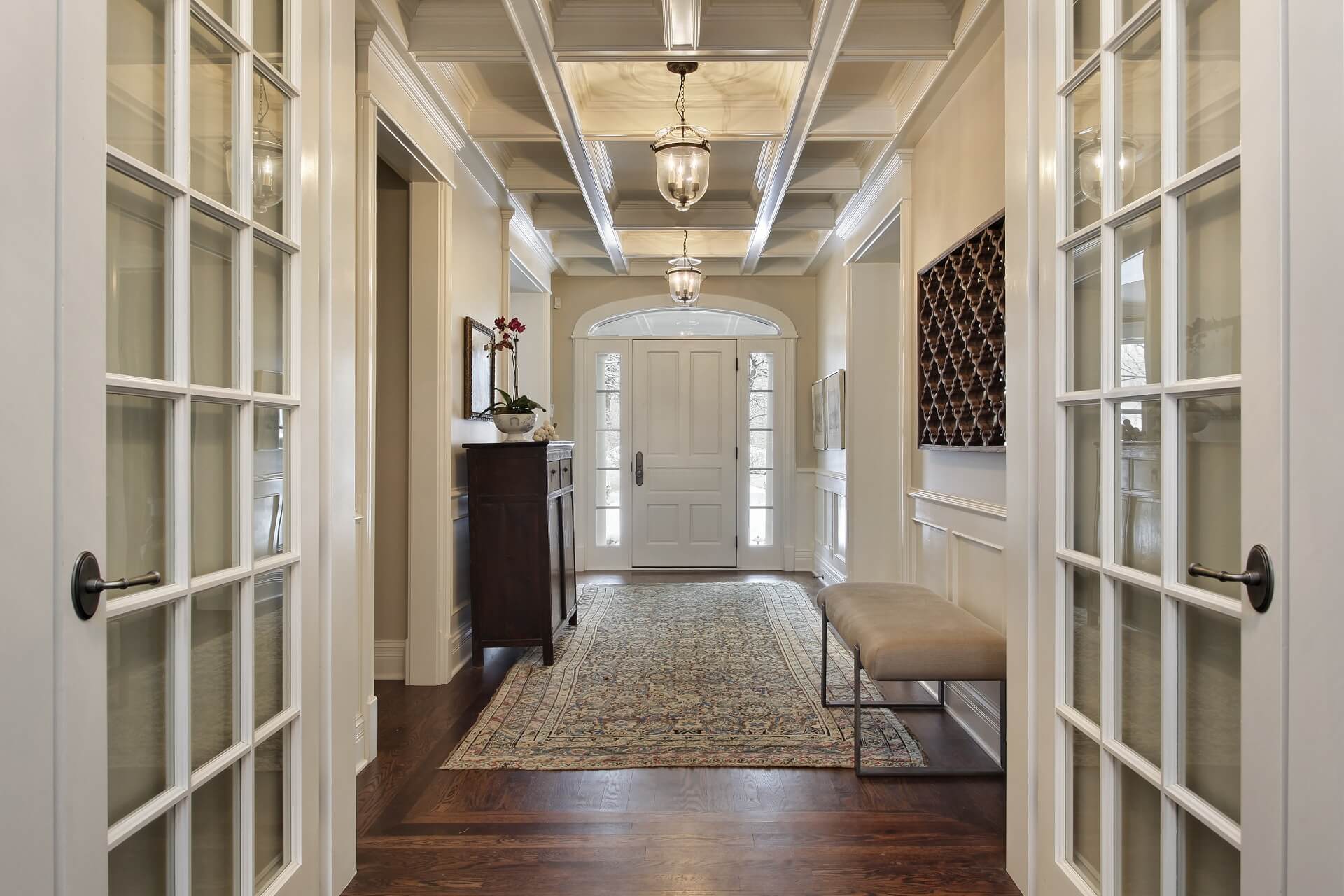 Wall decor in this home aesthetic can be surprisingly free spirited, so long as you display it with the aesthetic's goals in mind. You won't want to clutter wall space with dynamic galleries or mixed textures. Instead, you'll want to accentuate symmetry with large display pieces that further the arrangement of a room; Don't push against it.
Center a balanced photograph behind a couch. Pair a hallway cabinet with a horizontally oriented photo comparable in length. Fill the space between windows with a set of square framed prints, evenly spaced. Symmetrically arranged wall galleries along the staircase or other family areas are also a welcome decor technique within this aesthetic.
---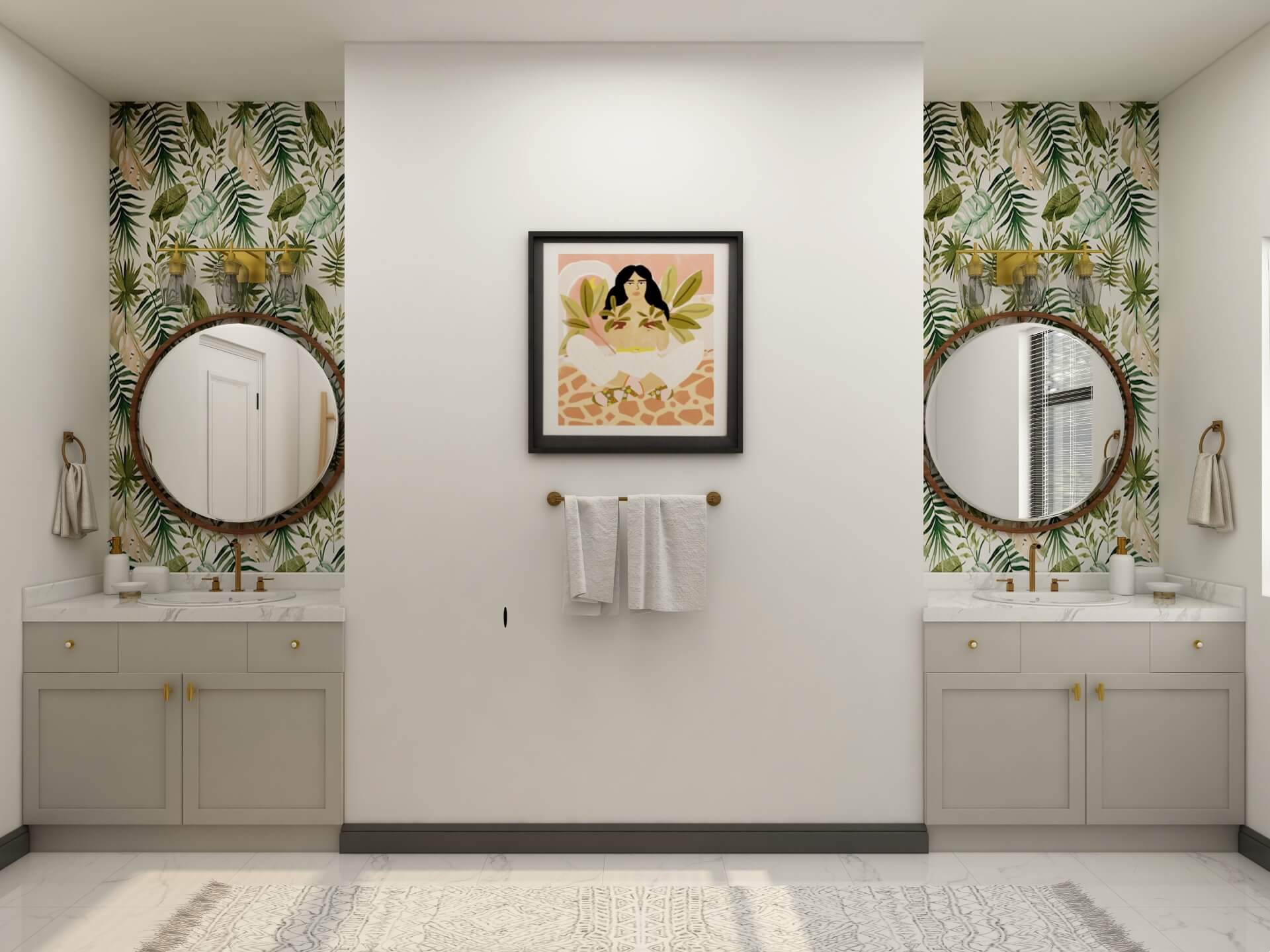 The Tropical Home Aesthetic
The tropical home aesthetic embraces many elements of eclectic maximalism, with its bold colors and busy atmosphere; But its primary deviation is its emphasis on bringing outside, inside. Seashells, jungle plants, and the animal species of the tropics find themselves in the spotlight of the tropical aesthetic.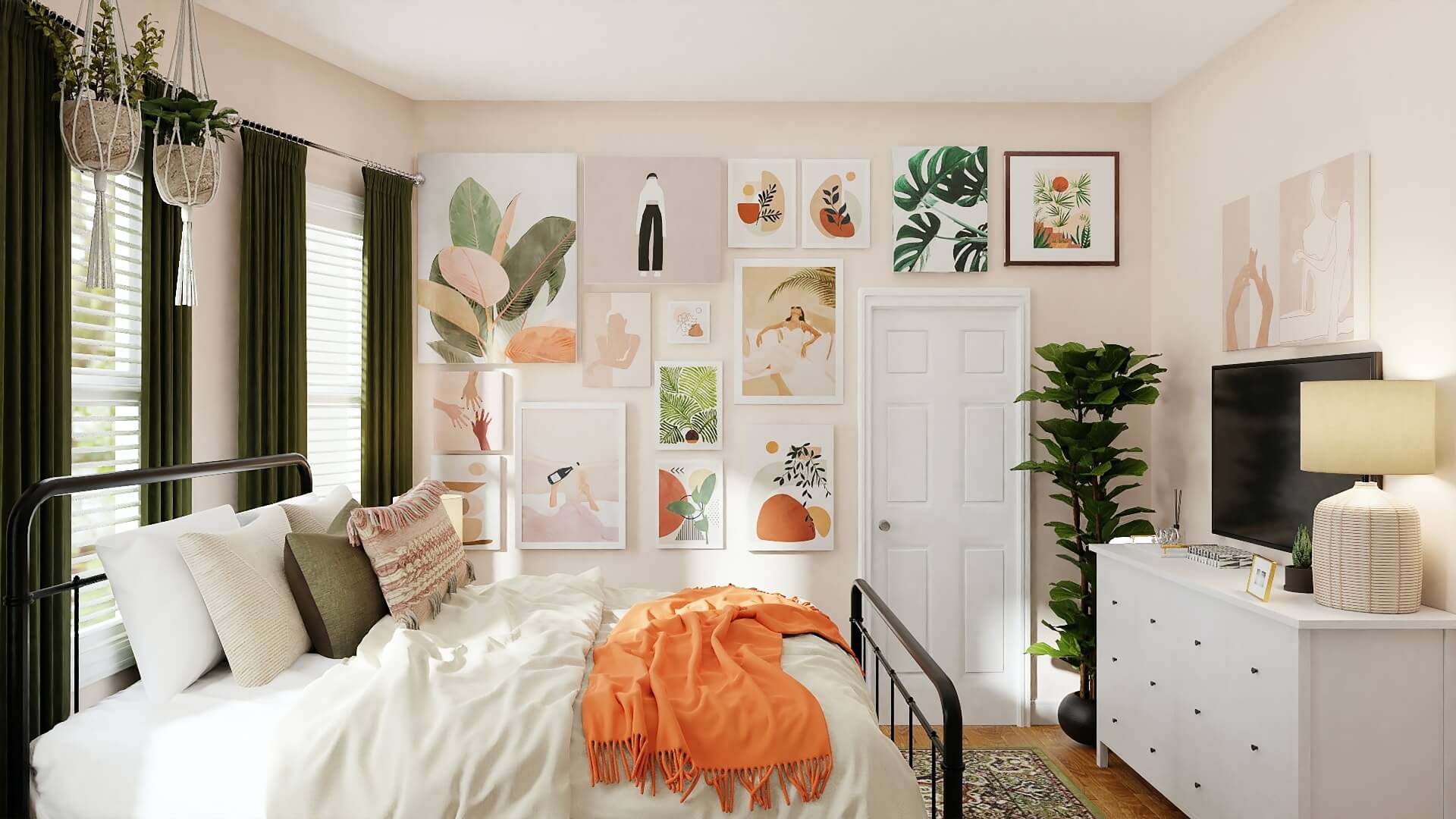 Wall decor is your strongest asset when it comes to bringing this aesthetic to life. From colorful vintage travel posters to luscious leafy photographs printed on acrylics, wall decor will let you collage every feature of this aesthetic with style – and ease! We love the look of gold floating frames in a tropical gallery, but glossy poster or metal prints will also do the trick.
---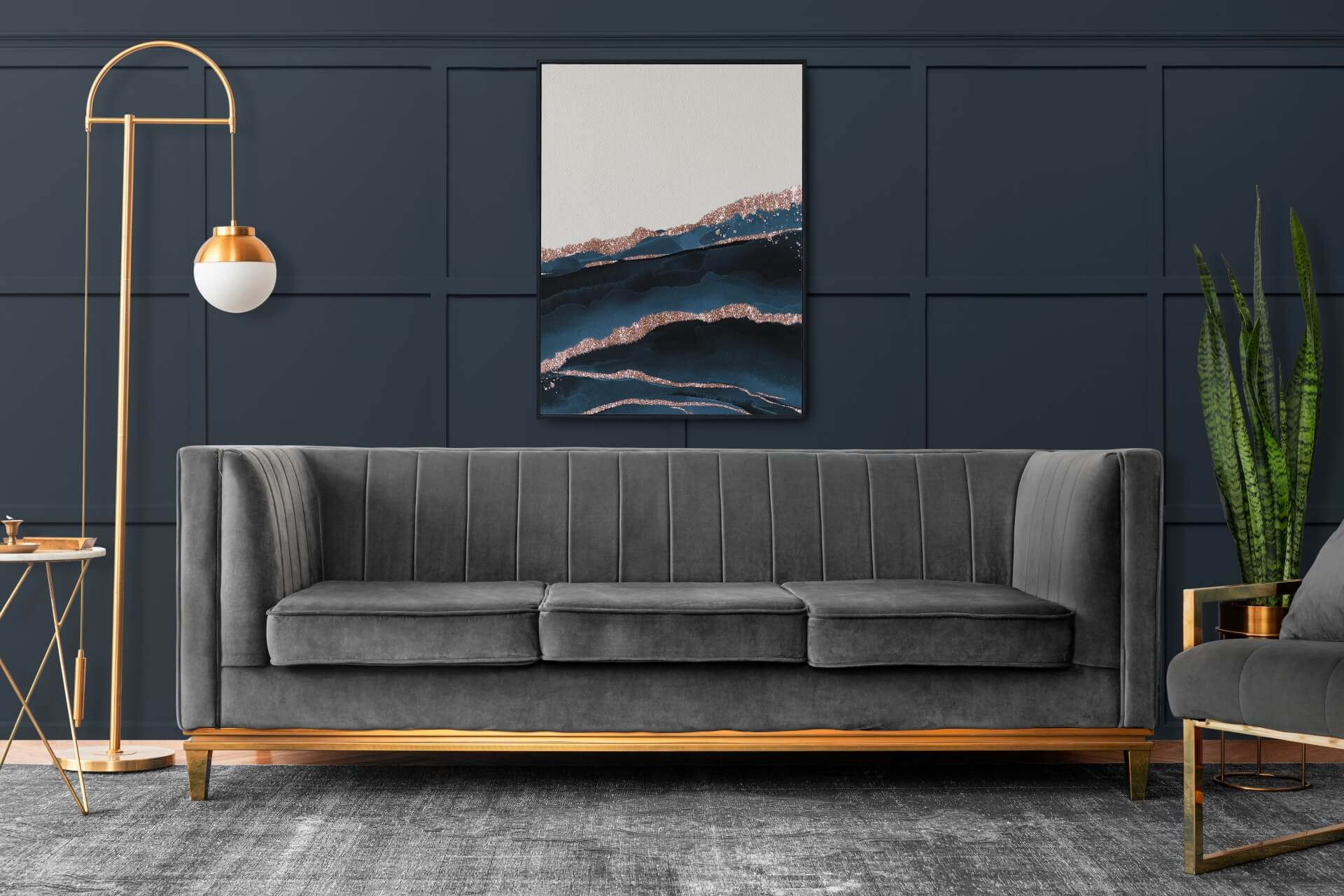 Blending Aesthetics
Through time, people have pulled from various aesthetics to create a style that reflects their personal taste. New styles have evolved or come about in their entirety as generations mix the new with the old – and even the new with the new!
Perhaps you adore the rustic whites popular in the shabby chic aesthetic, as much as you love the curved features of the Scandinavian or Mid-Century Modern aesthetics. Combined gracefully, these two will result in a decor style like the one pictured below: soft on the eyes in both color and shape.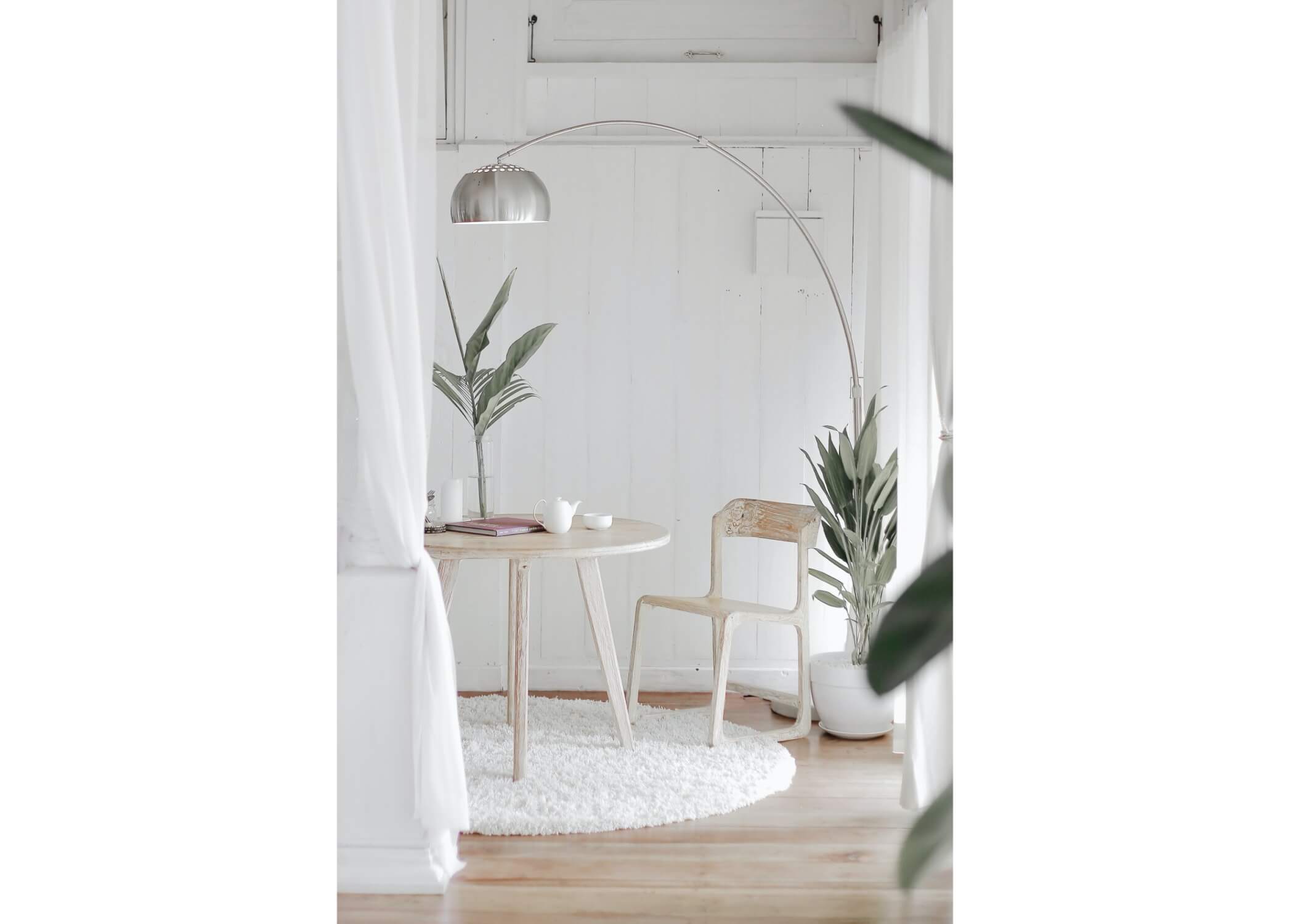 Perhaps you love the free-spirited nature of the Bohemian aesthetic but can't go without the rustic and retro elements of the farmhouse and retro aesthetics. Blend your favorite elements of each aesthetic for an eclectic and unique style like the one featured below!
We couldn't be more for experimentation in the world of decor. It is, after all, experimentation in the decor space that brought new popularity to the incredible decor mediums of metal and acrylic. Pay attention to the spaces where you feel the most aesthetically satisfied; Perhaps it's at a friend's house, at a local restaurant, or while flipping through the pages of a lifestyle magazine. Knowing the various aesthetic styles will make it easy to note what elements specifically soothed your aesthetic eye.
The next step? Bring them into your home!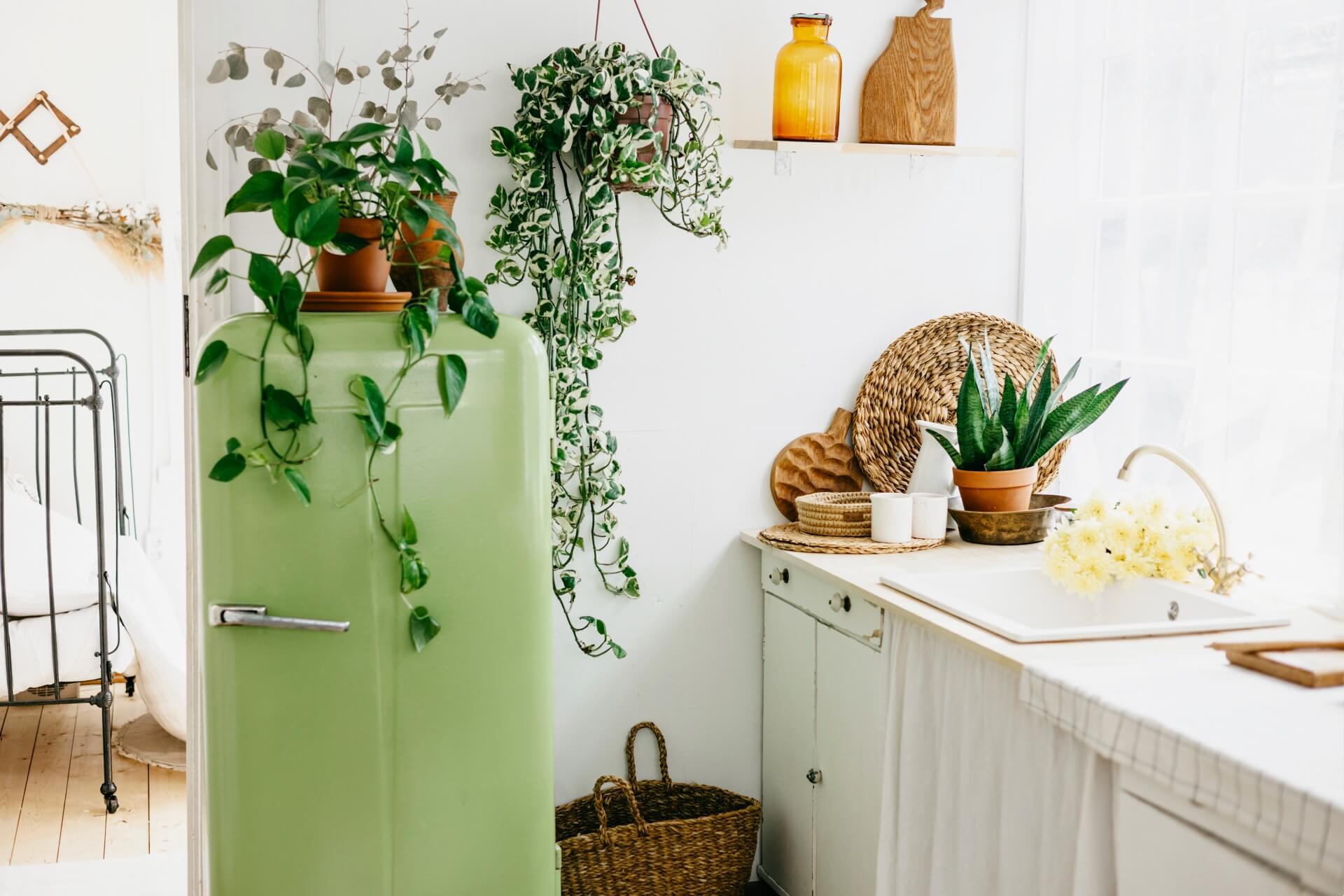 What are your thoughts on the various home decor styles? Share this post and include a caption to let us know what you think!