The difficulty of mudroom decorating is right in the name: how can a room created to intercept outdoor messiness be made pretty? But a mudroom is much more than a place to store sneakers and umbrellas: it's your home's first impression on new guests; It's the first thing you see after a long day of work; It's the one part of the house that everyone will see – even each of your delivery carriers, depending on your home's layout.
Your mudroom should be – and can be, with a few tricks – an oasis that welcomes you home with open arms. The good news? It doesn't take a home renovation or furniture haul to transform your entryway into a revitalized room of both functionality and aesthetic. We've outlined 10 decorating tips to make small but effectual changes to your space – all with the photo decor you already love!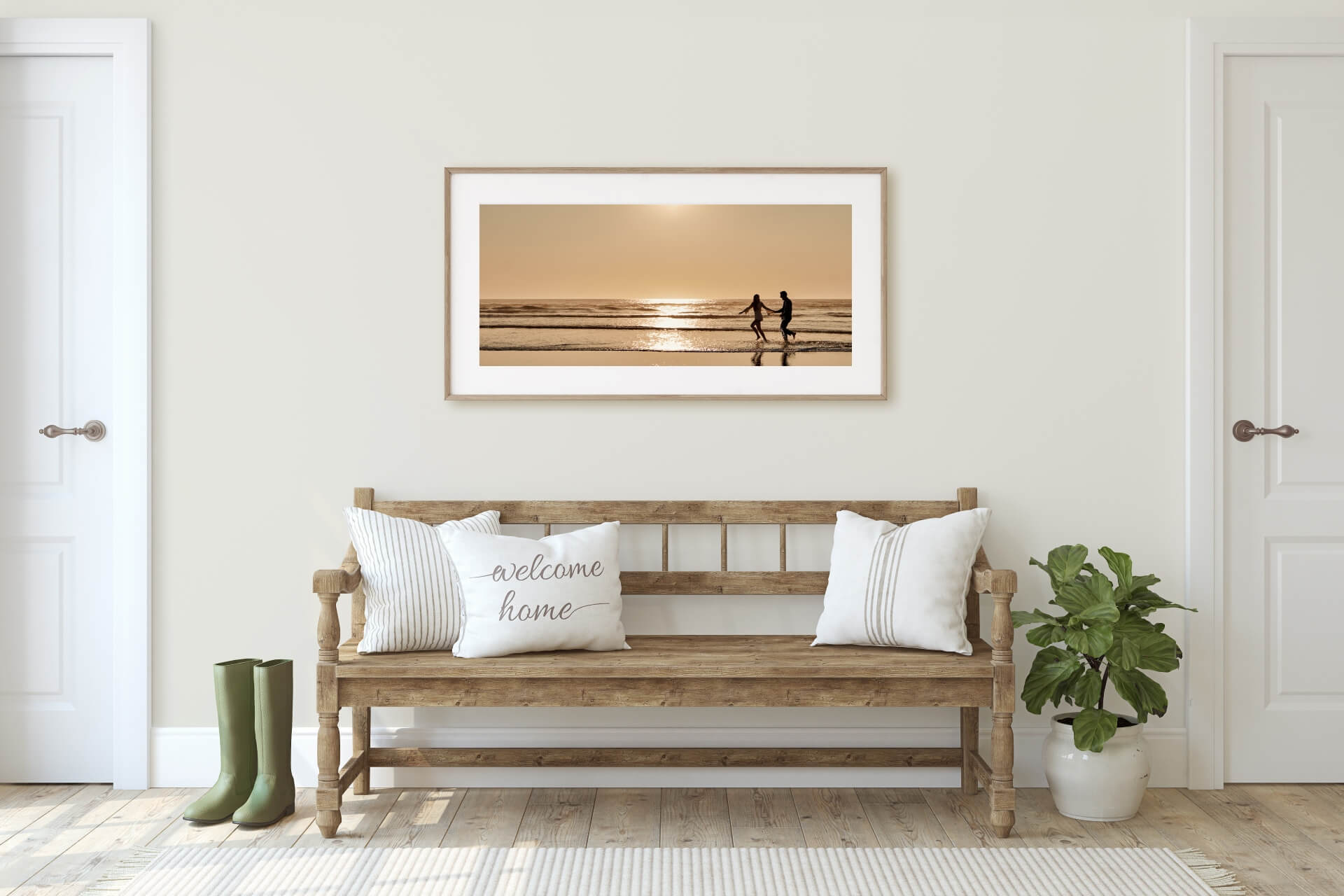 ---
Make Your Mudroom an Intro to Your Home's Aesthetic
While there are universal storage techniques that everyone can benefit from, mudroom decorating is not "one size fits all." Your mudroom should serve as a sneak peek of the rest of your home.
If your home has an industrial aesthetic, complement your current pieces with dramatic metal displays or dark wood frames. Donning a shabby chic feel throughout your home? Arrange an eclectic collection of mixed and matched frames to reflect your knack for curating.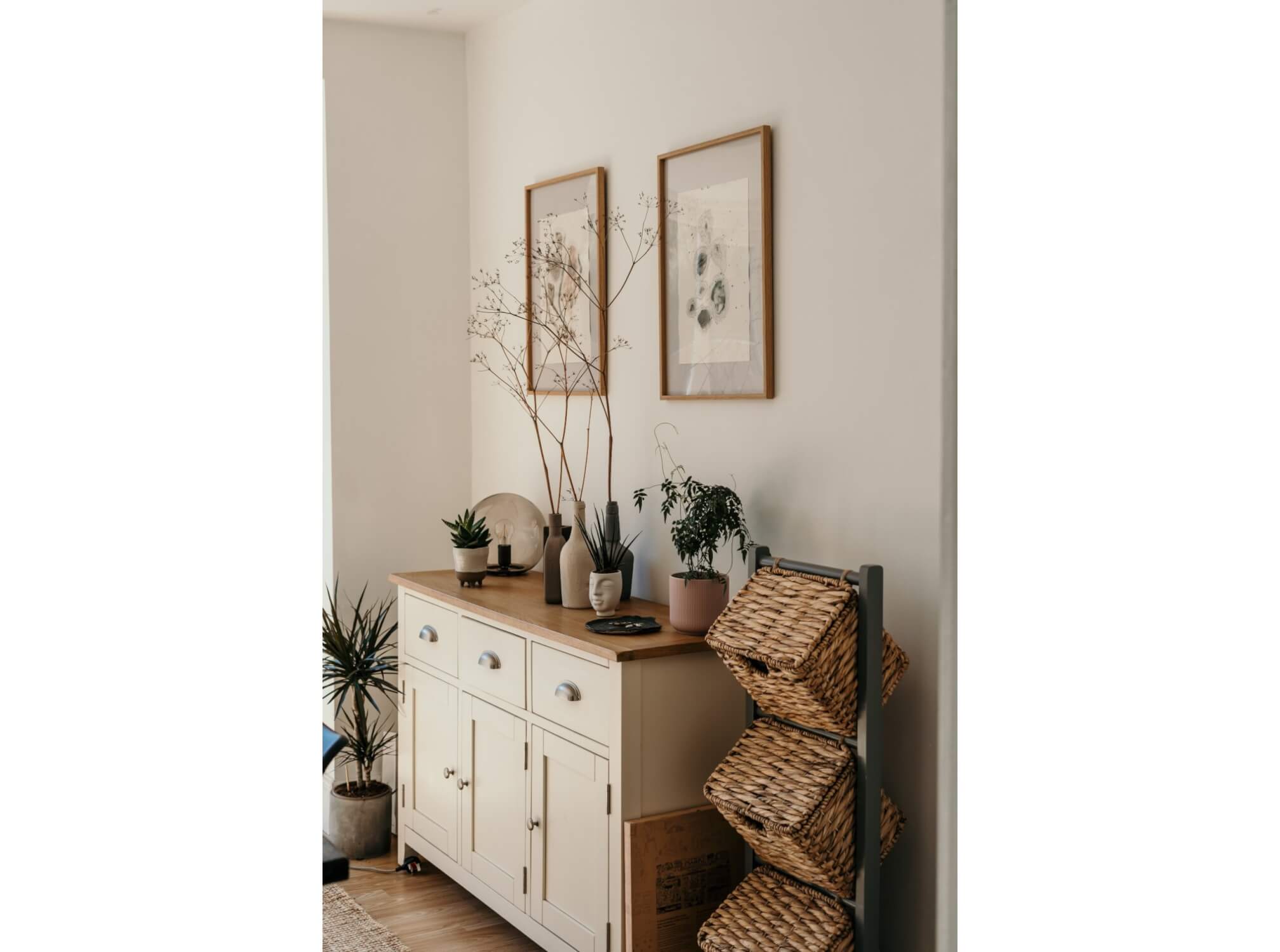 By decorating your mudroom around an aesthetic that feels like home to you, you'll feel an immediate comfort when you walk in the door! Plus, loving the look of what may have traditionally been the messiest room in the house will keep your motivation high when it comes to tackling other decor projects. It's hard to home improve with perceived roadblocks in the way – don't let your mudroom be one!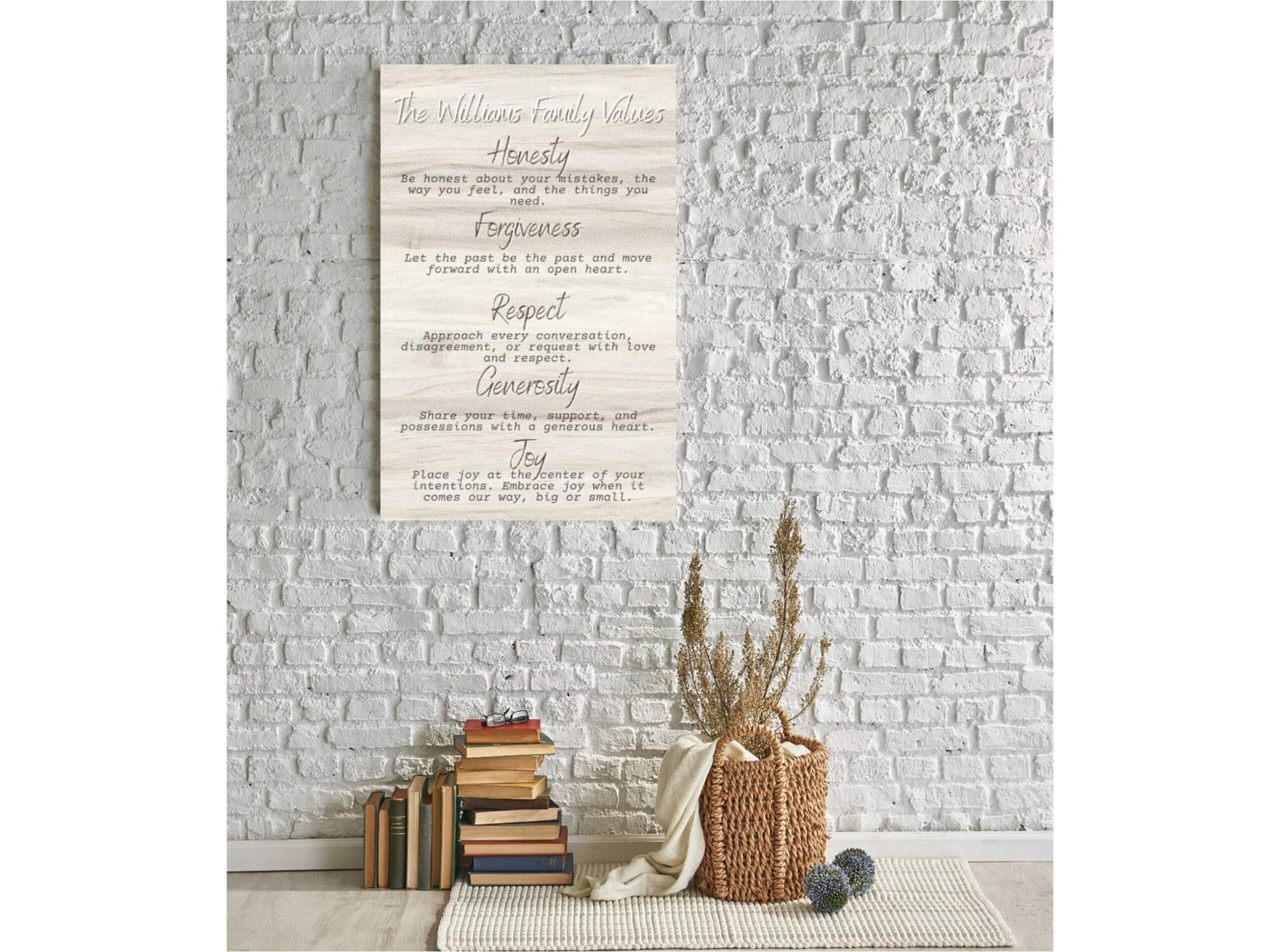 Decorate with Family Values
The mudroom is the perfect place to put your family values on display! This cute and personalized art piece sets the tone every time your family comes in or out the door; Sometimes that small reminder is all you need to keep the little ones on their best behavior – and hey, sometimes those reminders help us adults out, too! We love the rustic and sentimental feel of wood prints for this type of display.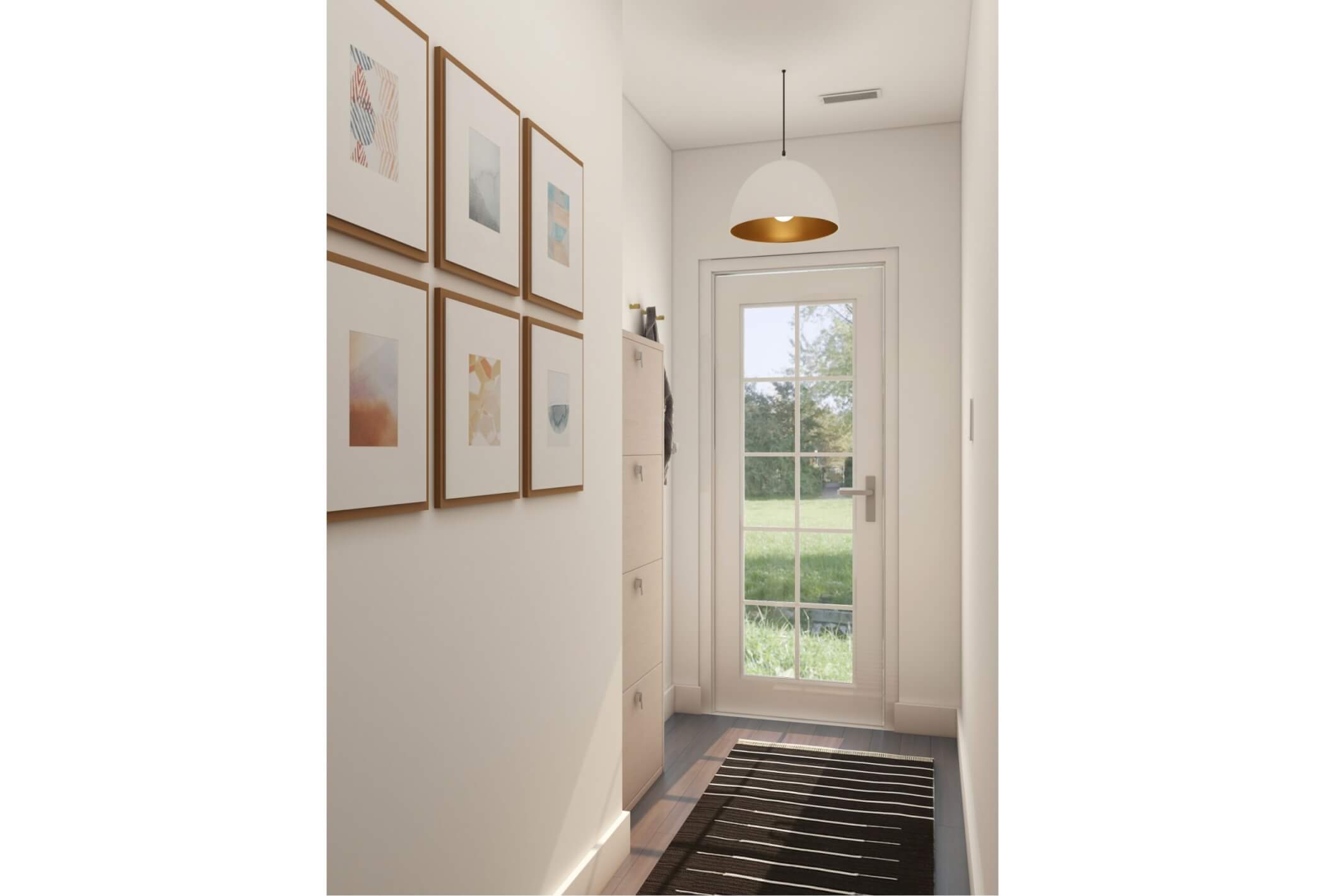 Fill the Space Without Filling the Space
Mudrooms can be tight and inherently crowded, especially if you're working with a hallway shaped entrance. That's why "filling the space without filling the space" is in your best interest. In other words, don't decorate just to decorate! be intentional about everything you bring into your mudroom.
A simple wall gallery is a great way to eliminate overwhelming bland space while avoiding added clutter in an already limited room. We love the thick matting used in the gallery above; It gives the gallery a clean and elegant feel, while still adding a bit of excitement to the wall.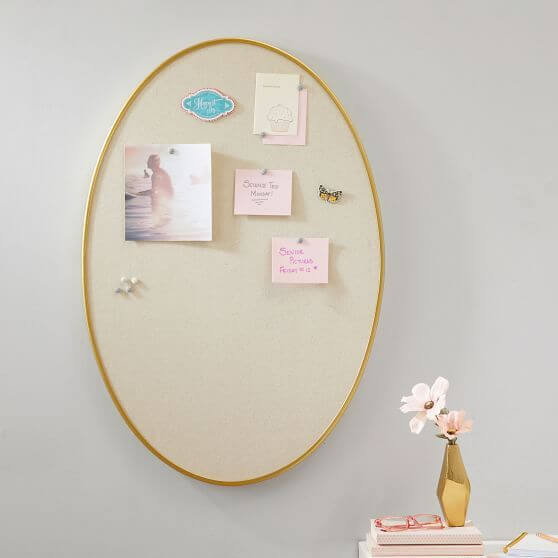 Create a Family Bulletin Board
A mudroom bulletin board is fun for the whole family. It doesn't hurt that it's beautiful, too! Rotate through various prints of happy family moments to create an endless cycle of your best memories – relived again and again.
A mudroom bulletin can also be an awesome way to highlight family accomplishments; Hang up report cards, artwork, and positive notes. Your whole family will leave the house feeling proud and excited for the day ahead. What's better than that?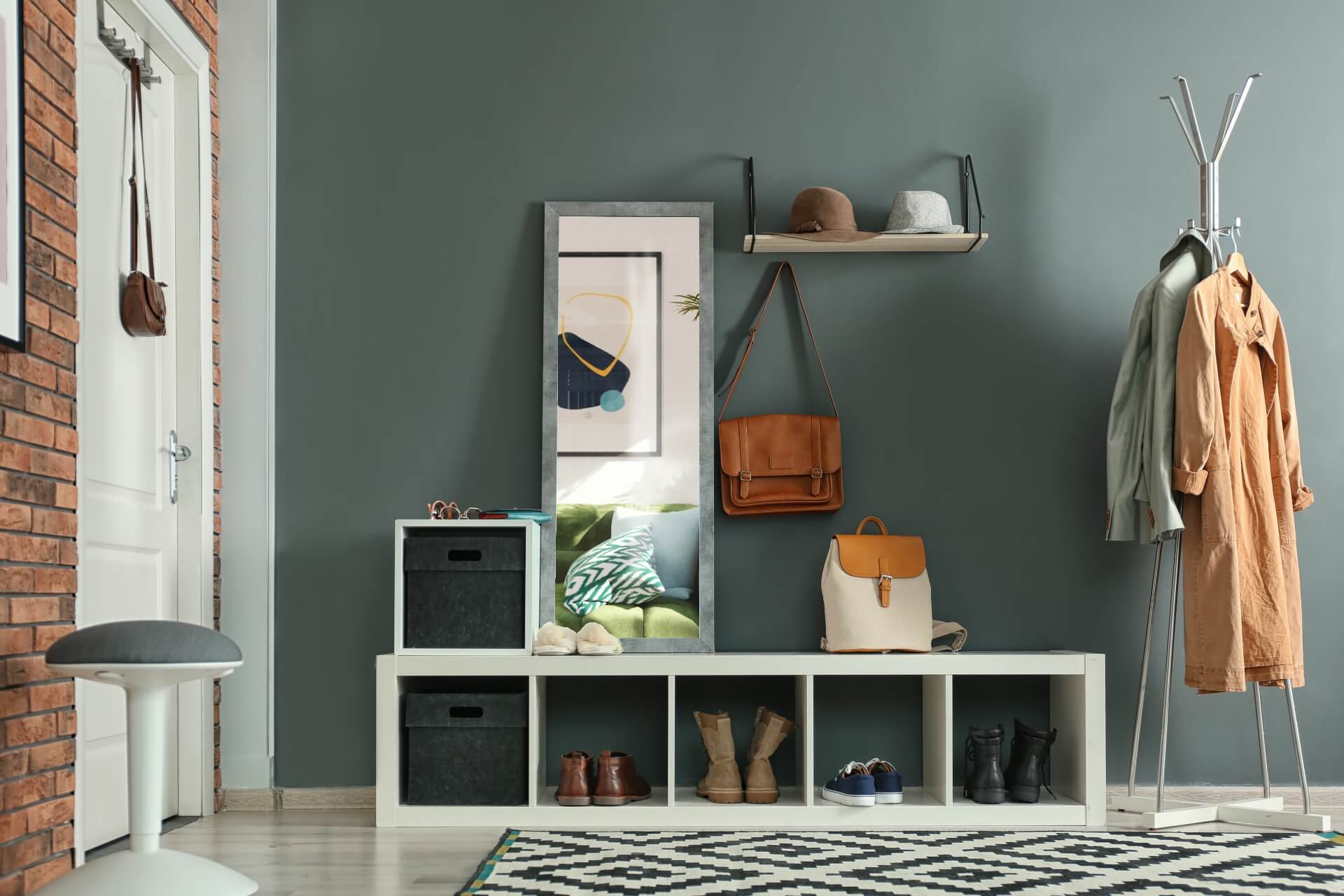 Double Your Mudroom Decorating with Mirrors
When it comes to mudroom decorating, mirrors are the ultimate secret weapon. They multiply the effect of the decor you already have hanging up. You'll catch glimpses of that colorful splash across the room every time you head for the door!
Secondly, mirrors are exceptional tools when it comes to opening up small spaces. Making your mudroom feel more spacious will keep the busy space from appearing messy. Small spaces can also be anxiety inducing; Creating the illusion of space will make your mudroom all the more welcoming to come home to – and far less overwhelming when it comes time to clean!
Finally, we can't help but love how practical it is to have a mirror right by the door. It's perfect for double checking outfits or snapping quick mirror selfies with the kids before heading to school. Mirrors are a triple threat of mudroom decorating!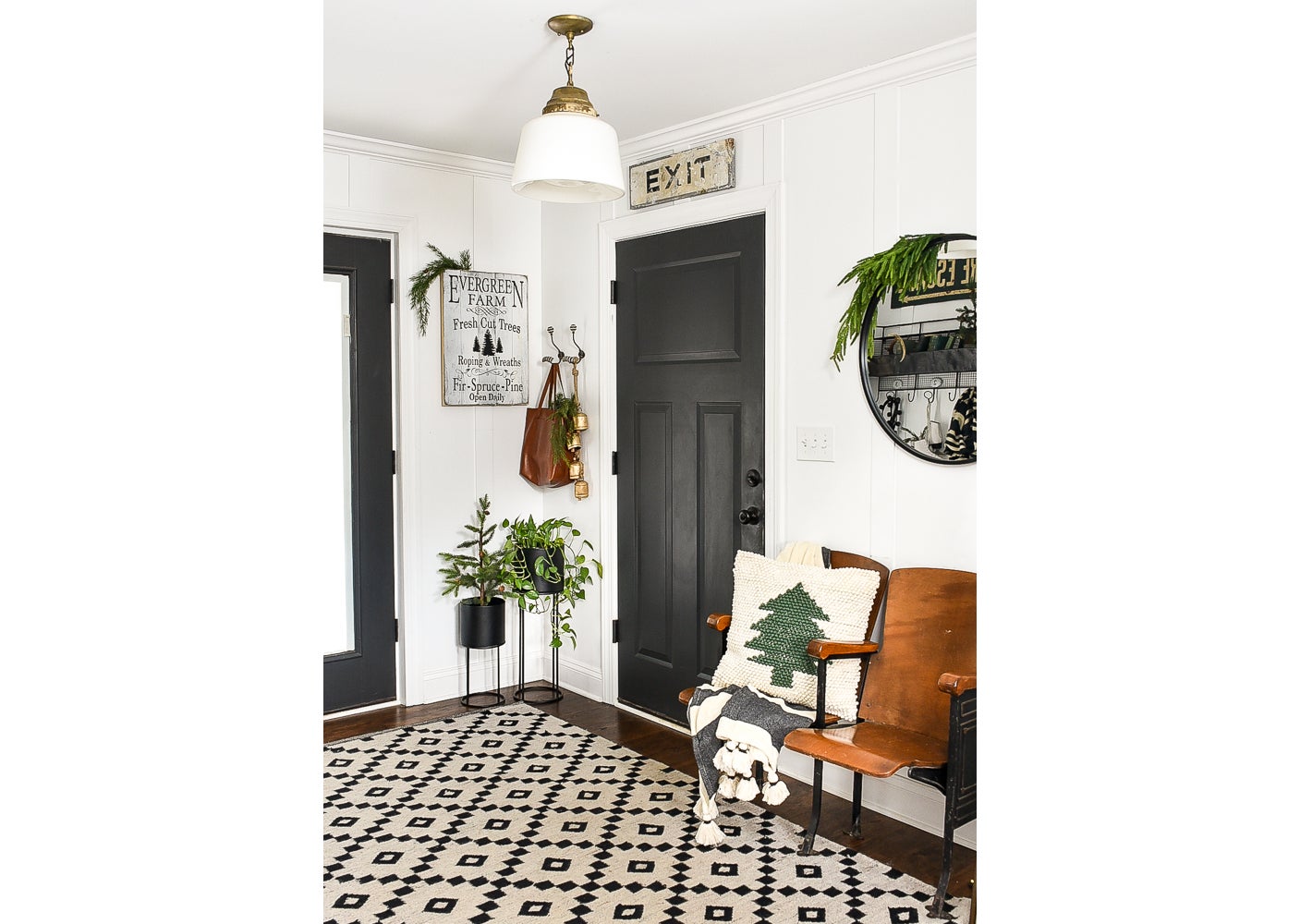 Make Your Mudroom Decorating Seasonal
Since mudrooms set the tone for the rest of your home, they're the perfect place to begin introducing seasonal decor. Having cozy canvas prints decorating your home's entrance will make stepping out of the winter cold all the more wonderful. Bright, beachy poster prints displayed in floating gold-rimmed frames will energize you into adventures during warm summer days.
If you love embracing the various times of year – from the oranges of Halloween to the pastels of Spring – seasonal mudroom decor is a must have!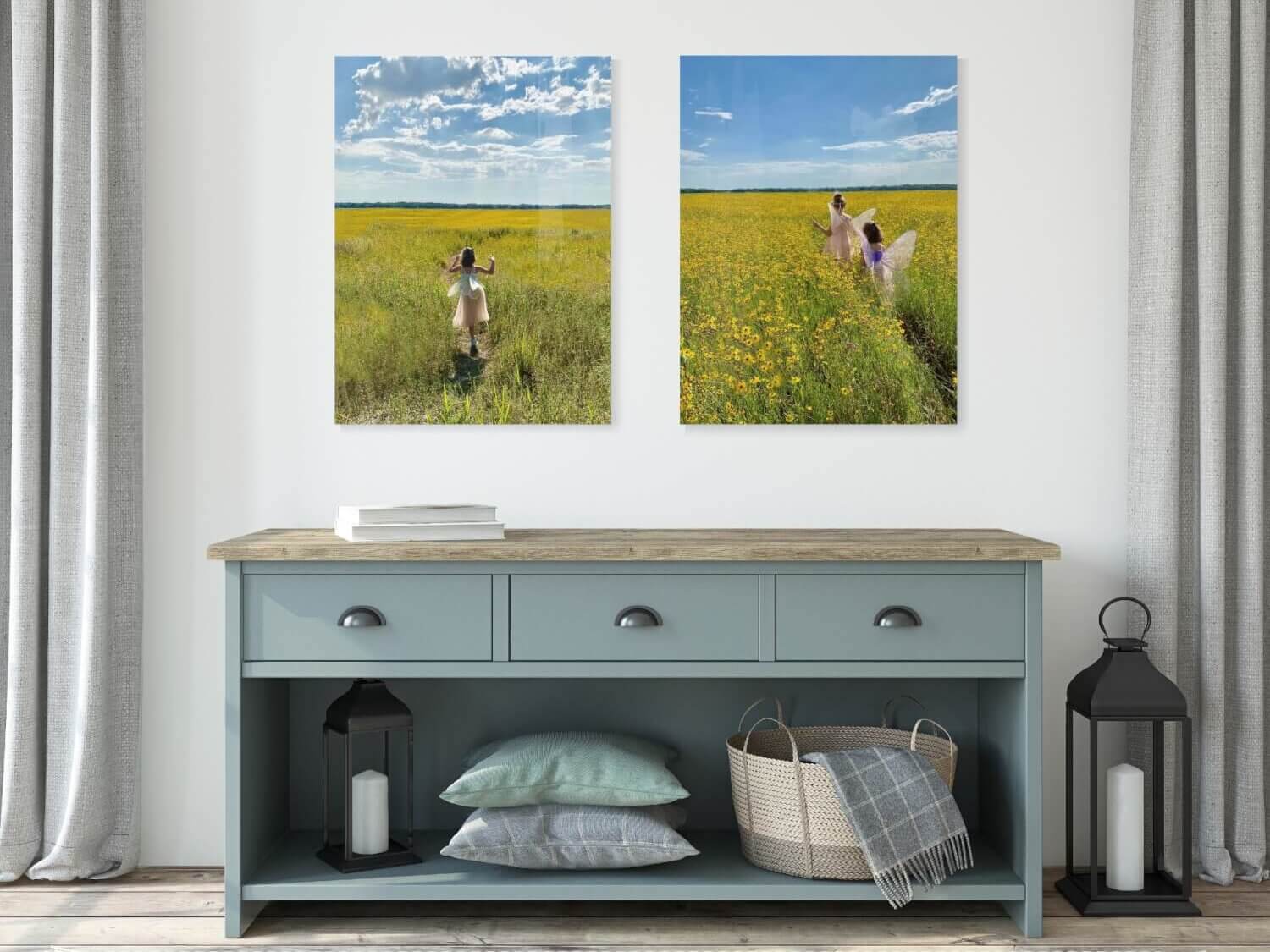 Turn Family Moments into Art
Those magical Saturday afternoons with your family can last forever when you turn them into personalized wall art. There are plenty of reasons why we love seeing family art used for mudroom decorating, but mostly for the reminder they serve of how precious the time spent together is. And what better place to remember it than at home with those very people?
Hanging treasured family photos in your home's entryway will change the way you greet your loved ones after a long day – while helping you start every day with a smile as well!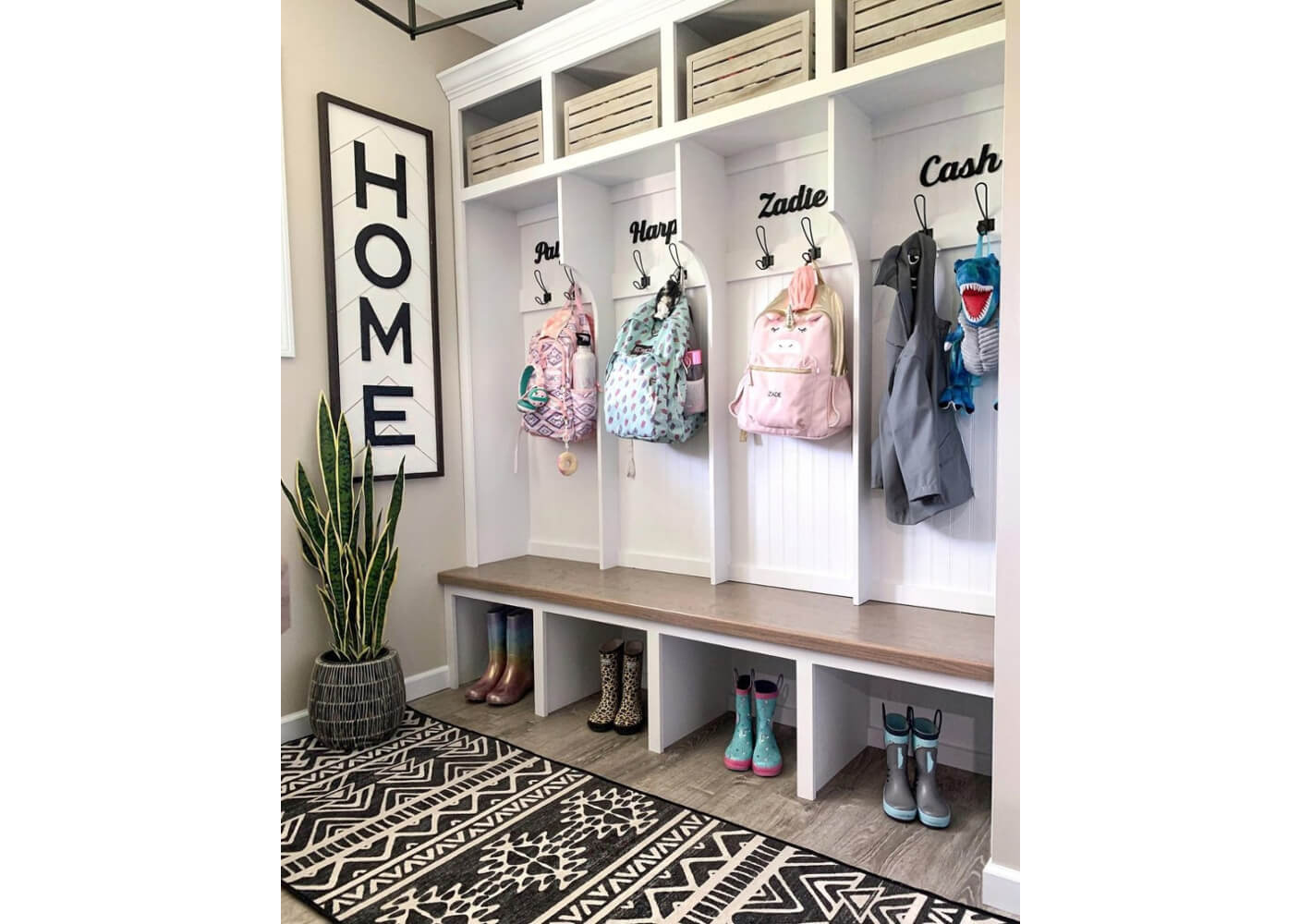 Design Prints with a Purpose
Family values aren't the only great way to use words in your mudroom! Using prints to keep things organized can prove incredibly useful – especially when you have a house full of Mini-Me's to keep in check! If your house sports a modern farmhouse aesthetic, stick with wood prints for your functional decor; If your home has a chicer, more modern look and feel, use acrylic prints for this decor piece. Our acrylic photo blocks stand on their own, making them perfect for labeling cubbies and shelves.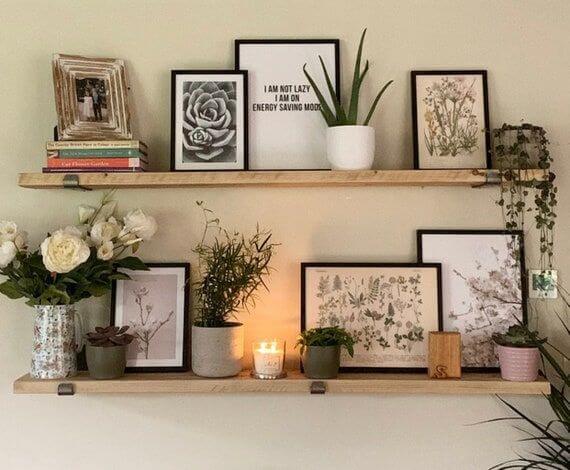 Add Photo Display Shelves
Display shelves are the perfect finishing touch on your mudroom decorating. We love that display shelves are easy to install and oh-so useful once they're up. Plus, they're suitable for any aesthetic! Mix metal brackets with light wash wood, like in the example above, for rustic or farmhouse decor themes; Paint your shelves a range of colors to match an eclectic style; Drape your shelves with textiles to fit a boho aesthetic. No matter your taste for interiors, display shelves will let you accentuate it in your mudroom!
In addition to their range, display shelves are great for their optimization of otherwise hard-to-use spaces. Install them on a higher part of the wall or in an awkward nook and you'll turn no man's land into the perfect photo display station!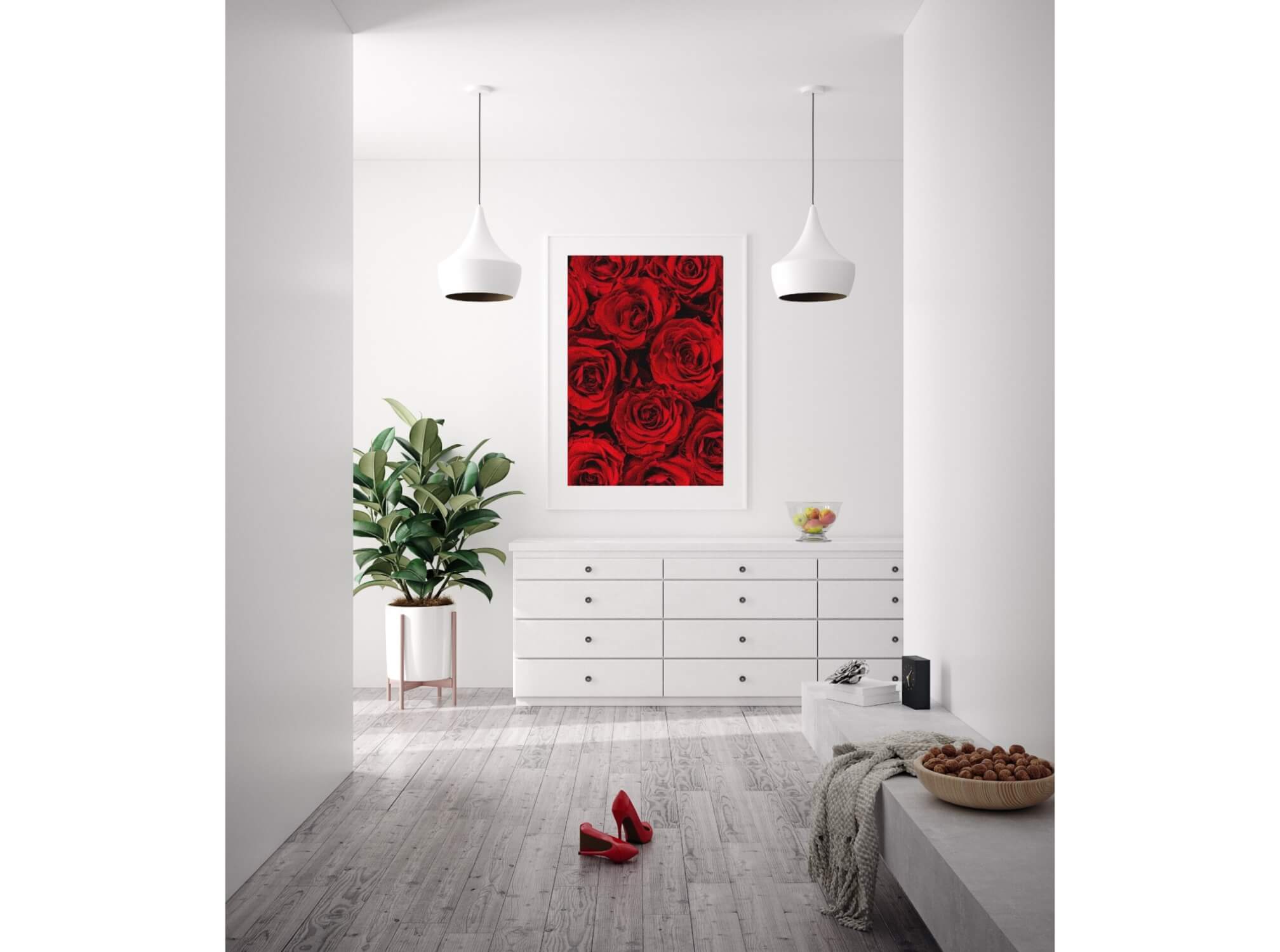 Look Beyond Your Mudroom
Part of decorating your mudroom is decorating the area directly beyond the mudroom. Mudrooms give you unique insight into the first glimpse many people will have of your home. Make the most of it!
One of the best ways to use a line-of-sight display is by hanging your own work. Not only will you be filled with pride each time you see the moment you froze with your own two hands, but you'll also get to soak up compliments from all your guests! Your best photos deserve gallery worthy displays in the most attention-grabbing part of the house.