There are so many things to love about classic photo prints, from their light weight to their versatility; It's time to put those valuable characteristics to good use! We've compiled a list of our 8 favorite classic photo print projects, sure to entice every type of creative.
---
Collage Your Favorite Adventures
Big adventures don't always coalesce into magnificent photos or statement piece art. Sometimes they're just a motley crew of snapshots: the view from a diner table, the lighting in a gas station parking lot, a bird you'd never seen before, the "welcome to" sign at a state border. These glimpses into an adventure you never want to forget make for an authentic representation of what your journey was like, and classic prints are the perfect medium to collage with.
Something we especially love about classic print collages is the ability to mix other materials with them. From pay stubs to concert tickets and brochures, anything you picked up along your journey will blend seamlessly with your new adventure wall.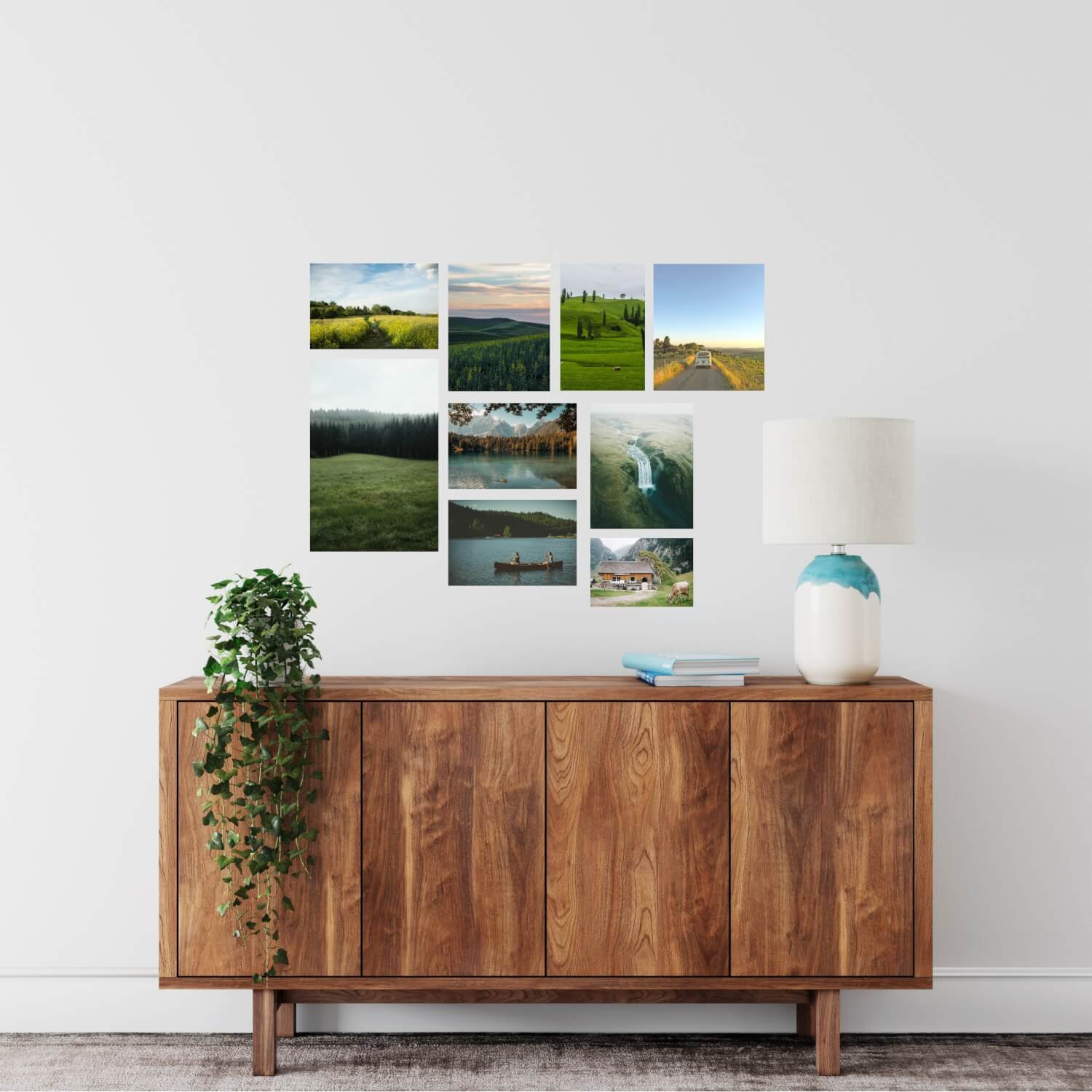 Print Little Memories
If you're waiting on a moment that's big enough to print, it's time to stop waiting. While weddings, vacations, and other life milestones make for sensational displays, so do your day-to-day moments. In fact, when people look back on their happiest days, many of them end up being the simplest ones.
Peruse your camera roll for pictures that bring you a feeling of joy. Make uploading classic prints as seamless as possible by downloading our new mobile app. In just a few taps, your endorphin-releasing bundle of little memories will be on its way to you. Indulge your sentimental side with photo print projects that will forever keep you close to your sweetest memories.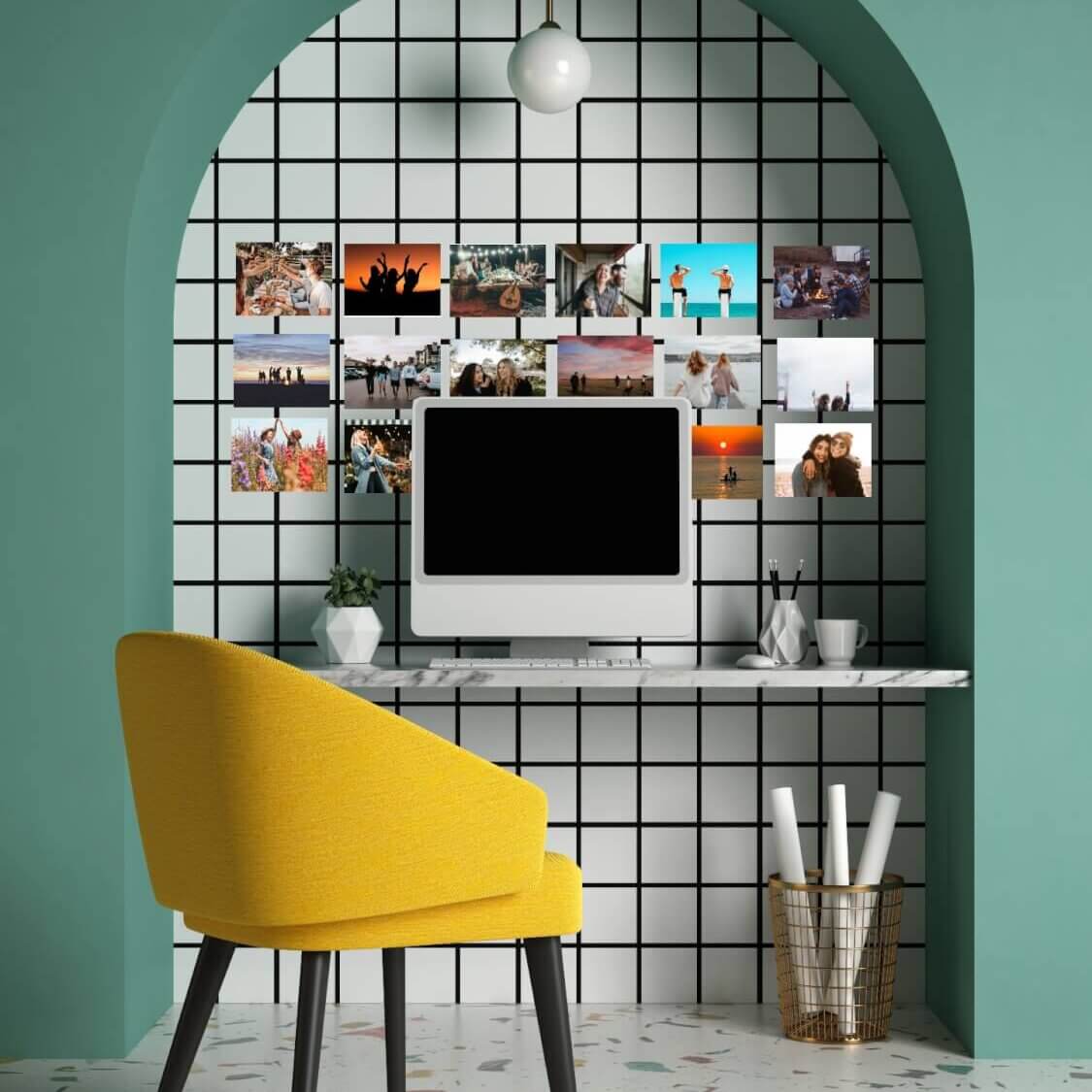 Create a Vision Board
Do you have big dreams for 2022? Use classic prints to turn them into a reality. Printing photos that keep your goals at the forefront of your mind is a powerful way to keep yourself on track as the year slips by. From the types of trips you want to go on, to the food you want to eat and the people you want to spend more time with, print it all to create a life-changing collage. Hang it somewhere you're guaranteed to lay eyes on every day; We recommend the back of your bedroom door or behind your workspace. Look to it whenever you need a motivation boost!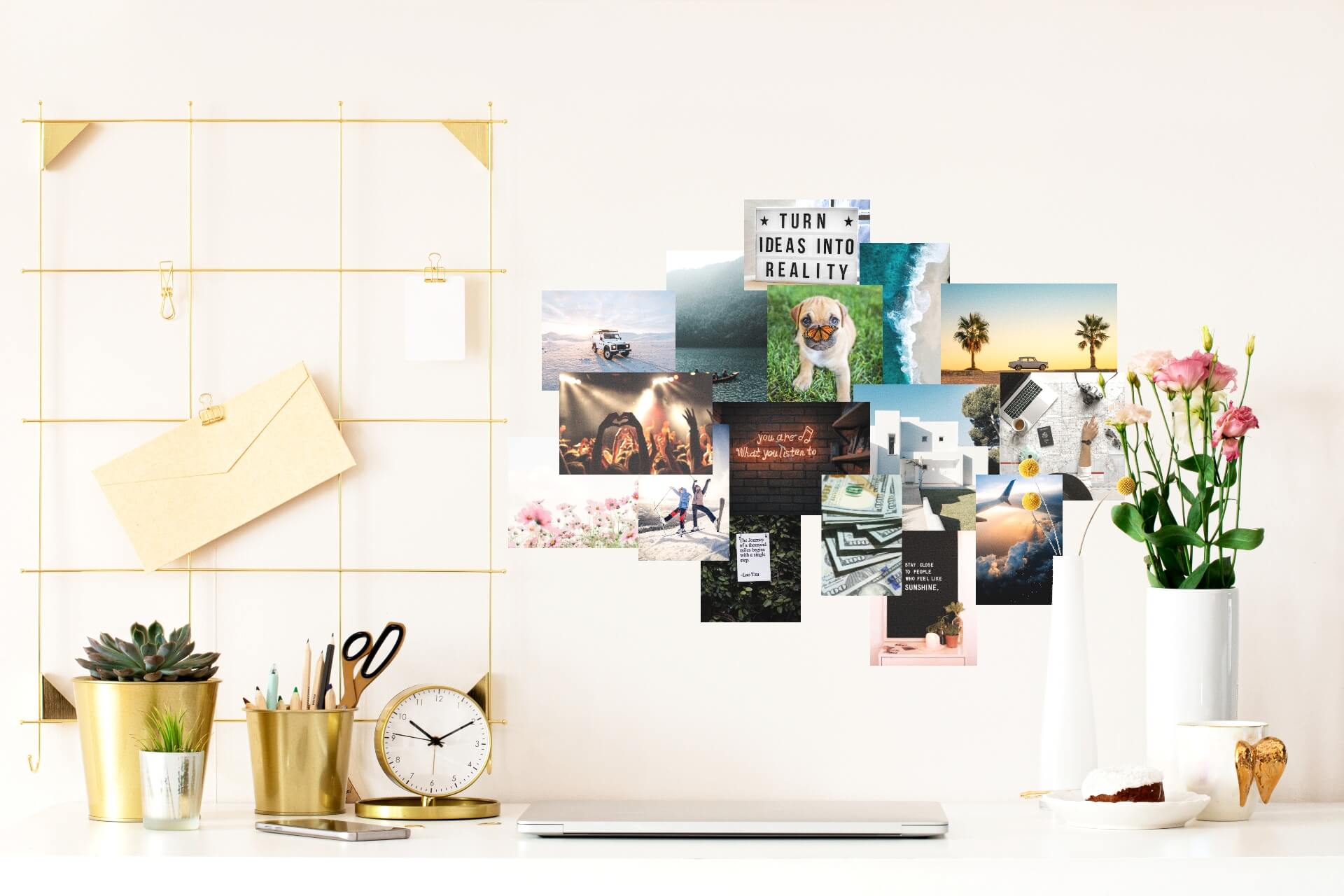 Make a Couples Wall
Entertain your romantic side by constructing a couple's wall out of all your favorite couple photographs. Mix old photos with new photos, close ups with scenic shots, and group photos with snaps of just the two of you to create a comprehensive display that tells your story authentically.
If you're a true romantic, you may have pocketed a few memory receipts through the relationship: from movie ticket stubs to plane tickets or old birthday cards. Classic print displays make it easy to mix in these personal touches, just like we suggested for an adventure wall! Your partner will be awed to see these little treasures from the past pop up again.
Print Family Accomplishments
One of the best things about family is getting to celebrate victories together – big or small. Share how proud you are of your kids, your spouse, and yourself by highlighting family accomplishments with photo prints. Order prints once a month and hang them in a busy spot of the house, whether it be a bulletin board in a playroom or on the fridge in the kitchen; Add notes to the back of each print about the special milestone and make it part of family conversations!
When next month's accomplishments arrive, slip the old prints into a photo album.  Over time this album will become a book of memories and successes that your family can look back on whenever you need a smile.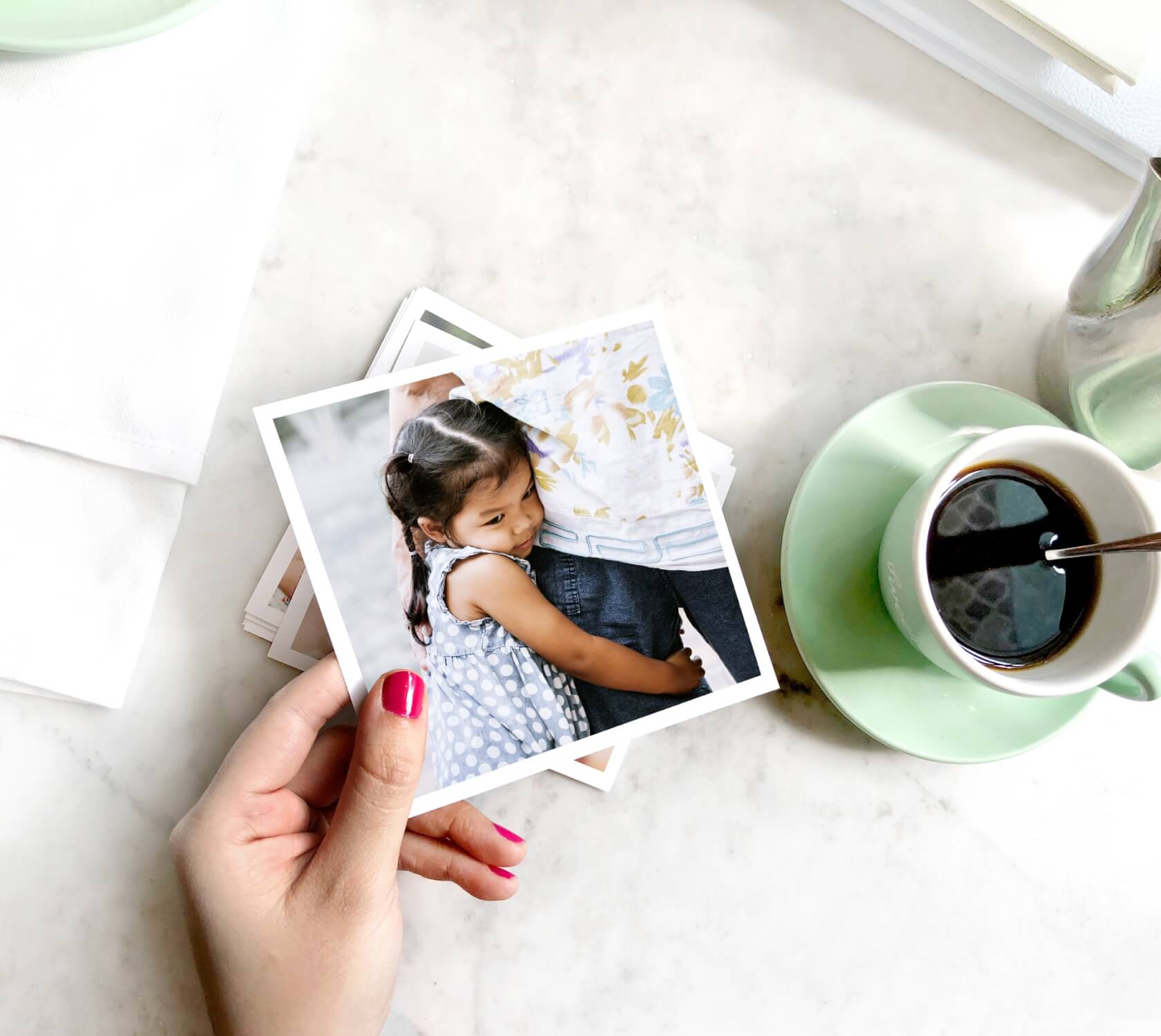 Add Poetry to Your Photos
If you resonate with poetry, song lyrics, or meaningful quotes, there's no reason you shouldn't have them on your wall where you can see them each day! One of our favorite classic photo print projects combines photos with your favorite words.
Open a photograph in any editing program with text layering capabilities, such as Canva or Pixlr. Then add the words you want printed in a legible font and color. You'll be left with an aesthetically pleasing display of poetry or quotes of choice. Do this a handful of times and voila! – you'll have yourself a poetry gallery that adds color and beauty to any room.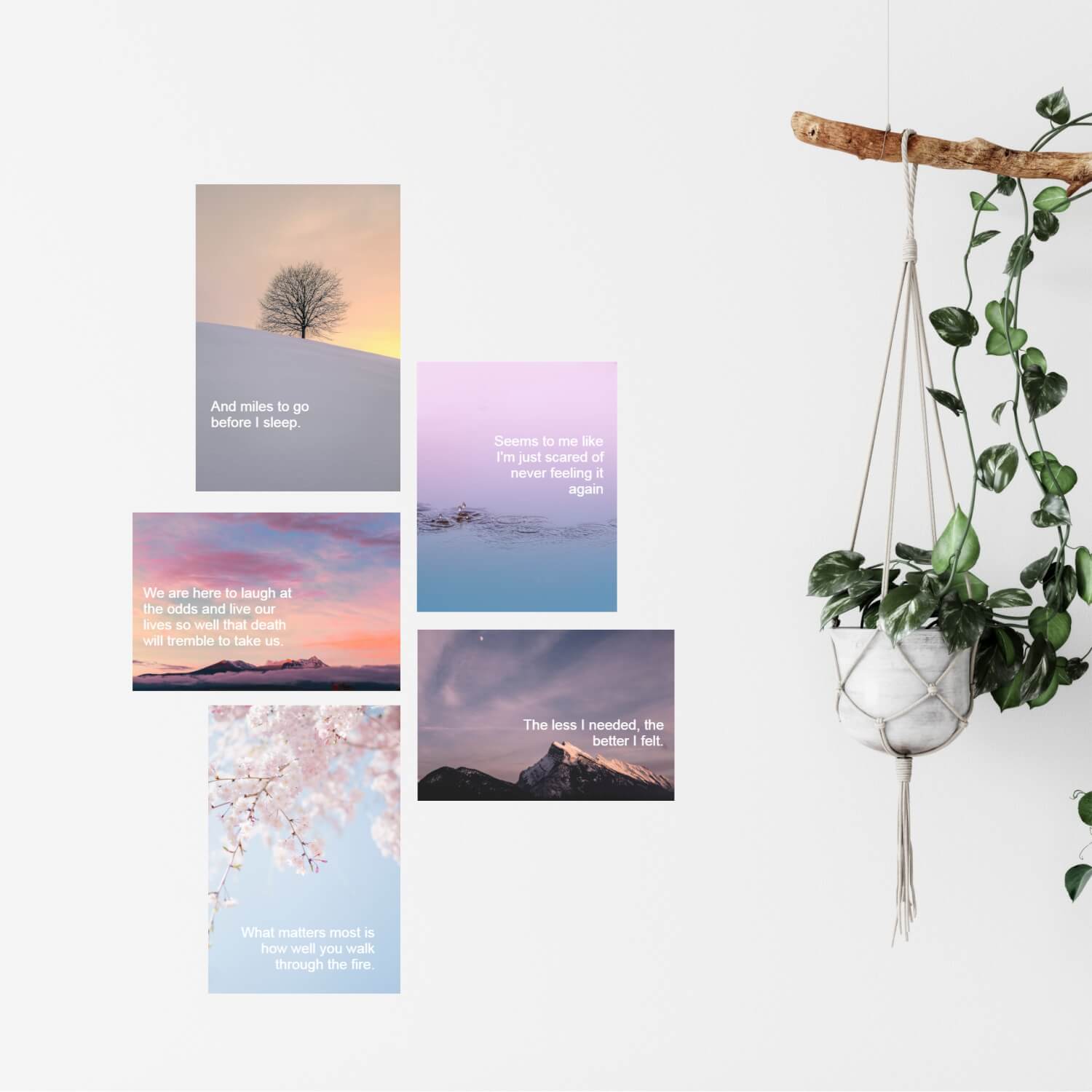 Print Your Favorite Drawings
Many artists have sketchbooks upon sketchbooks filled with little illustrations, many long forgotten. Browse through your old sketch and notebooks for your favorite old sketches. Scan them, clean them up, and have them printed!
We love this project for so many reasons. It allows you to find hidden gems in work from years past, lets you turn drawings from crowded pages into stand-alone artworks, and creates fresh copies of irreplaceable art that was otherwise at risk of being lost or damaged.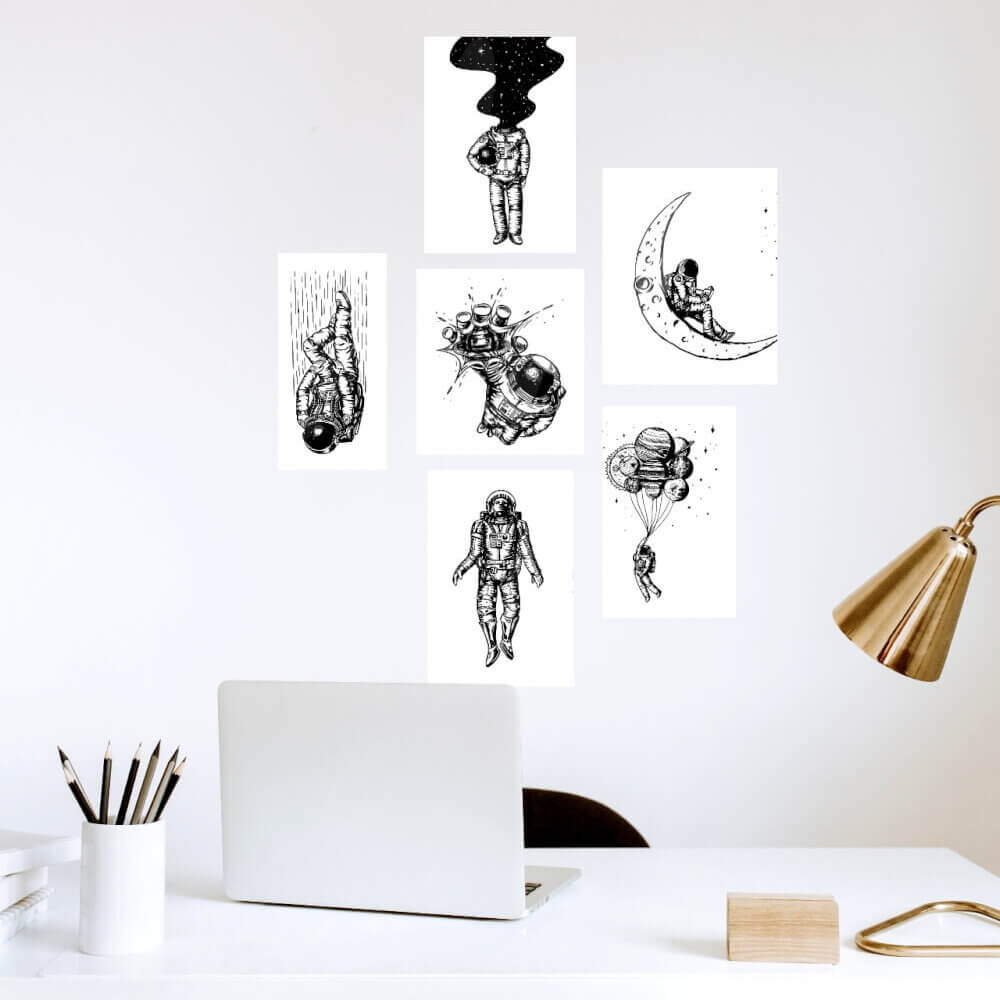 Create an Above the Bed String Lights Display
Take advantage of the light weight and hang-ability of classic prints by displaying them on photo clip string lights. We absolutely adore this photo print project, whether you choose to create one above your own bed or make one as a fun craft for your children. What can beat blending beautiful and aesthetic string lights with your favorite photos?