The last year has been challenging for many professional photographers, but some pros have found new ways to photograph and reach new markets. In light of these changes and challenges, Kay Eskridge has taken her love of photographing pets and turned it into a significant part of her business, christening the new product line Re-BARK-able Pet Portraits. We sat down with Eskridge as she shares about the ins and out of moving your portrait business from people to pets.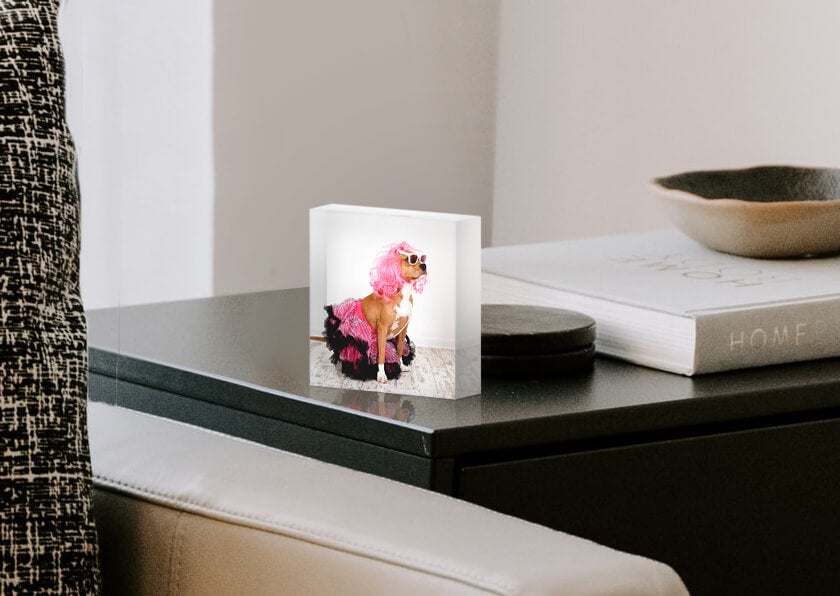 Why Now
Kay explains that while she has always had a passion for photographing our furry friends, it made sense to shift her focus in that direction during the current state of the world. Rescues are reporting that their adoption rates have skyrocketed during the past year as people are home more and are seeking companionship. Eskridge believes that not only is the dog and cat business growing quickly, but that people are willing to invest in portraits of their pets because they have become even more emotionally connected to them.
"This past year, everyone is getting a COVID puppy. Our pets have become the center of our lives in many instances," she says. "We are with them every day and they have kept us sane when we have been away from friends and family."
Shifting from people to pets has also been about safety for Eskridge. Photographing pets is a bit more COVID-friendly, often only including the pet and a single owner, it's easier to maintain a distance with fewer people at the sessions, and those sessions are often outside.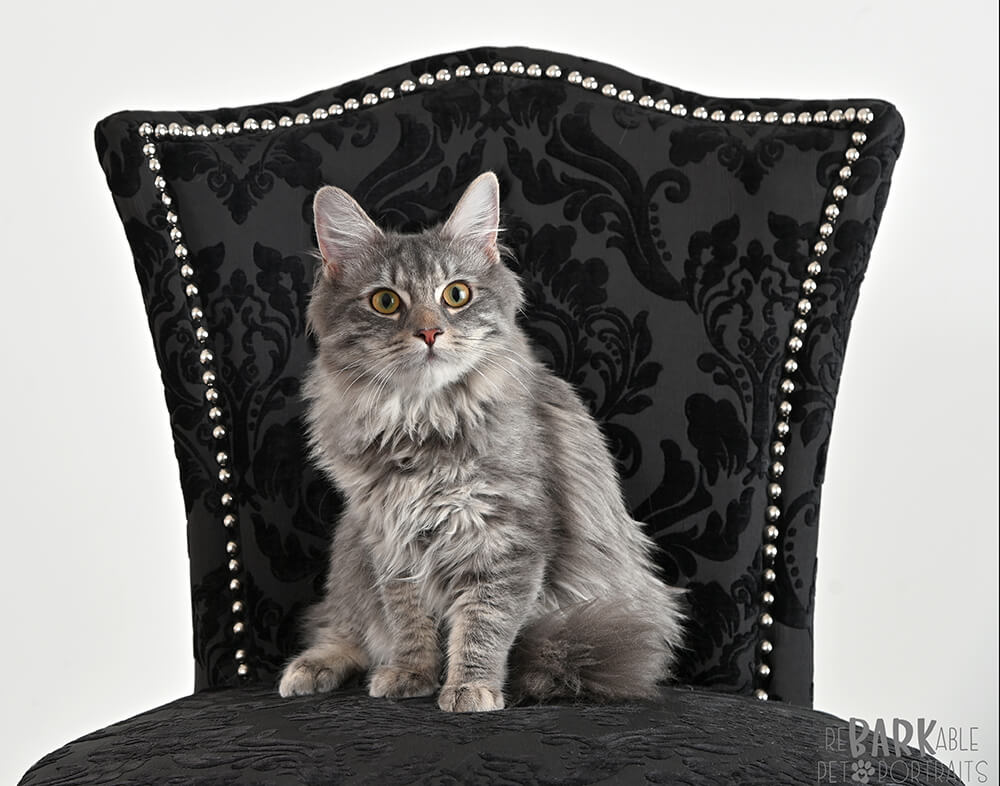 Where To Find New Clients
If you are thinking of expanding your offerings and adding another genre of photography to your line up, Eskridge encourages photographers to separate it from your current product lines.
"When you are adding something to your business, simply make it a new business offering. Give it a name, and offer it as an additional product line," she explains. "I do a lot of targeted marketing to the new pet-centric customers, in addition to my regular clients."
Kay works closely with a variety of pet-based businesses, such as groomers, pet boutiques, doggie daycares, and vet offices to cross-market and share clientele. She says that the best marketing remains word-of-mouth referral programs.
"I provide businesses with a referral program called Bark Bucks, where the business gives out $25 gift certificates to their best clients. It enables the business to gift customers and it gives me access to their clientele…its a win-win for everyone!"
Another great way to market to pet clients and give back in the process is to hold charity-based events. Team up with a reputable rescue in your area and do a food drive to help raise both awareness and supplies.
"We work with a local rescue and call our event a 'Friend-raiser.' People bring in a case or bag of pet food for the rescue and are rewarded with a free mini-session and one digital file. I know they will purchase more from me once they see the images of their best friend, and it reinforces giving back."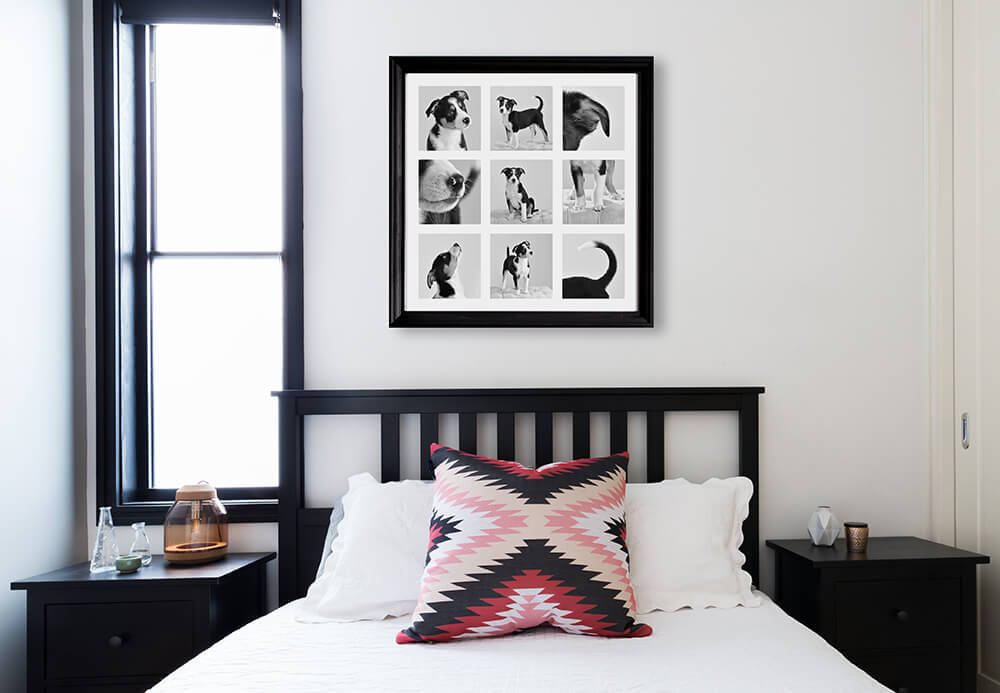 Thinking Through the Upsell
As a big proponent of printing, Kay is adamant about creating printed artwork of her pet clientele. She says that most people choose to print wall decor of their furry friends, but she has also had success with specialty and gift products.
"One of our best product lines comes from treating a new puppy just like you would a newborn child and doing a Watch Me Grow series." Eskridge says. "I photograph all the puppy details like the little feet and puppy eyes, and put together a collage. The owner brings the pup back at a year and we document how much everything has changed. It's super popular."
Eskridge has also found that gift products such as mugs, calendars, and acrylic blocks are great sellers.
Celebrating the Pet Connection
At the end of the day, a portrait is all about connecting to the things that matter most to us. For many people, that thing is a dog or cat (or reptile or bird) and opening up your business to that will bring a fresh, new audience.
If you'd like to know more about the ins and outs of pet photography, check out Eskridge's book, Pet Photography: Design Irresistible Portraits of Dogs, Cats, People with Their Animals and Much More.
You might also like
Investing In Your Business: Updating Your Marketing Materials
How To Use Wall Displays To Sell More
2021 Virtual Education Resources for Pro Photographers