The end of the year is the perfect time to formulate all your goals and plans for your photography studio and prepare for the next year of business. Beyond deciding how you will plan for success, it is also the best time to invest in displays and printed materials in time to write off those expenses on this year's tax returns. Your photography business will benefit from you sitting down and creating products and tools made to bring your goals and dreams to fruition in the new year. Here are some ideas for creating marketing material that will put your studio's best foot forward next year.
Printed Catalogs and Pricing Cards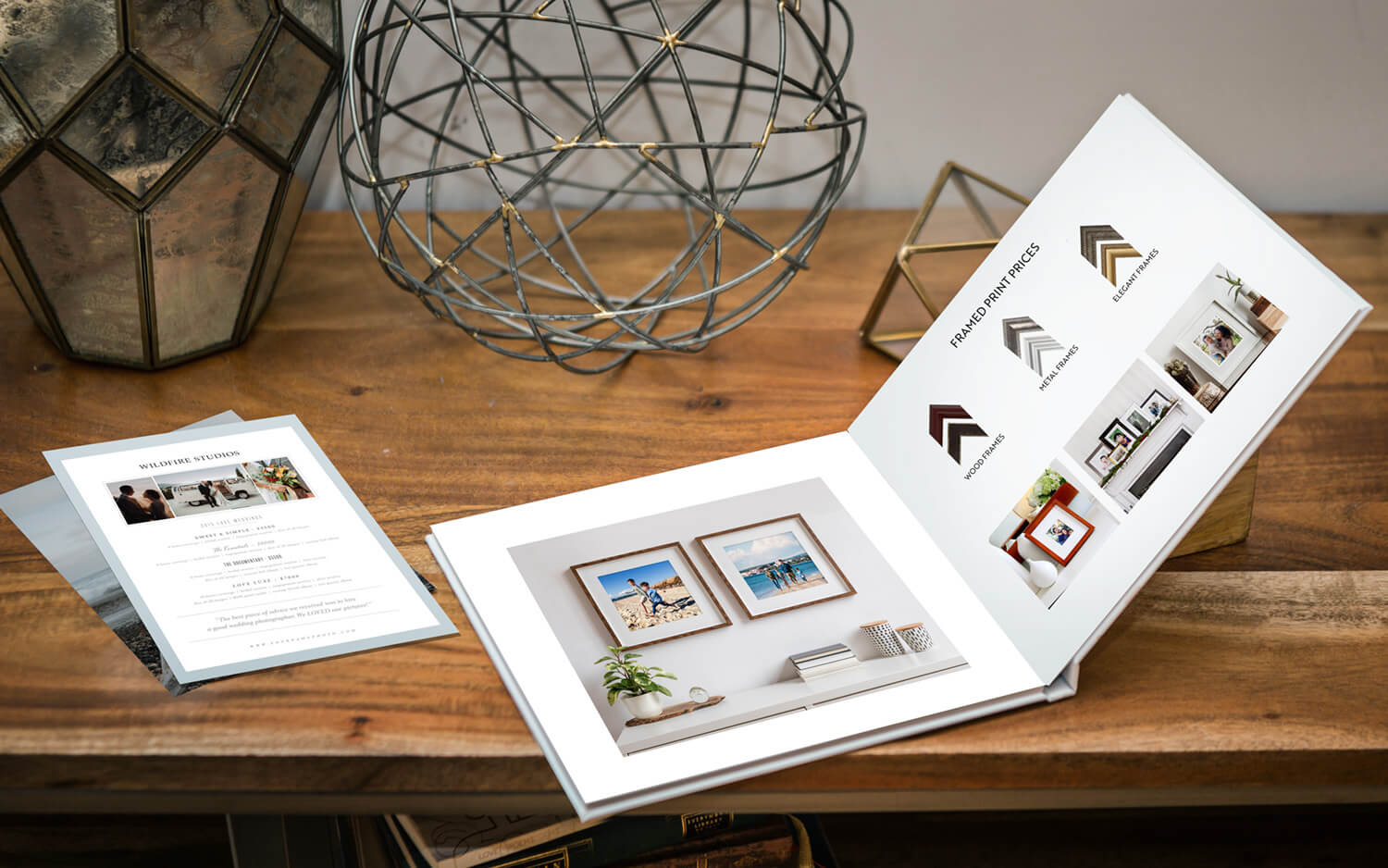 Your customers lean on you for guidance for what they should purchase from their sessions, but education your client's on those decisions starts way before their session. For many clients, having a portrait made is not something they do often and they may be unfamiliar with the options that exist for printed photo products. While having studio samples of your product lines in your studio at the time of the client's session and ordering appointment is a must, the sales process starts from their very first views of your business…. from viewing your website, to the phone call and every touch point along the way.
A great way to help your clients to visualize how they may wish to decorate their home in portraits is to have product catalogs and printed pricing information that you can mail them or that they can take home with them from the session. Having your pricing and a visual guide to your product selection will help them in their planning and eliminate sticker shock at the time of their portrait sales session.
Printique Photo Books make a great product catalog! You can drop in photos of your preferred products and talk about the finishes you have chosen to provide. It can also be a great source of inspiration if you can include images of what other clients have purchased and how they are displaying wall decor in their home.
Greeting Cards are the perfect way to list your prices and packages so that customers can take that information home with them. You may also want to mail greeting card price lists after booking the session, or right after a portrait consult, so that customers have all your information in their hands.
Portfolio Books
If you are a commercial photographer, a soft cover book makes the perfect portfolio book for you to send out to prospective dream clients or to your best previous clients, and show off your capabilities and best work.
Fashion photographer Lindsay Adler sends out a beautiful portfolio books with a personalized greeting card every year to showcase her gorgeous images to preferred and aspirational clients. We have extended the sizes of our soft cover books this year, so you can do small 4×4 mini-books all the way to an impressive 8.5×11 masterpiece. Check out Lindsay's book below:
Vendor Cards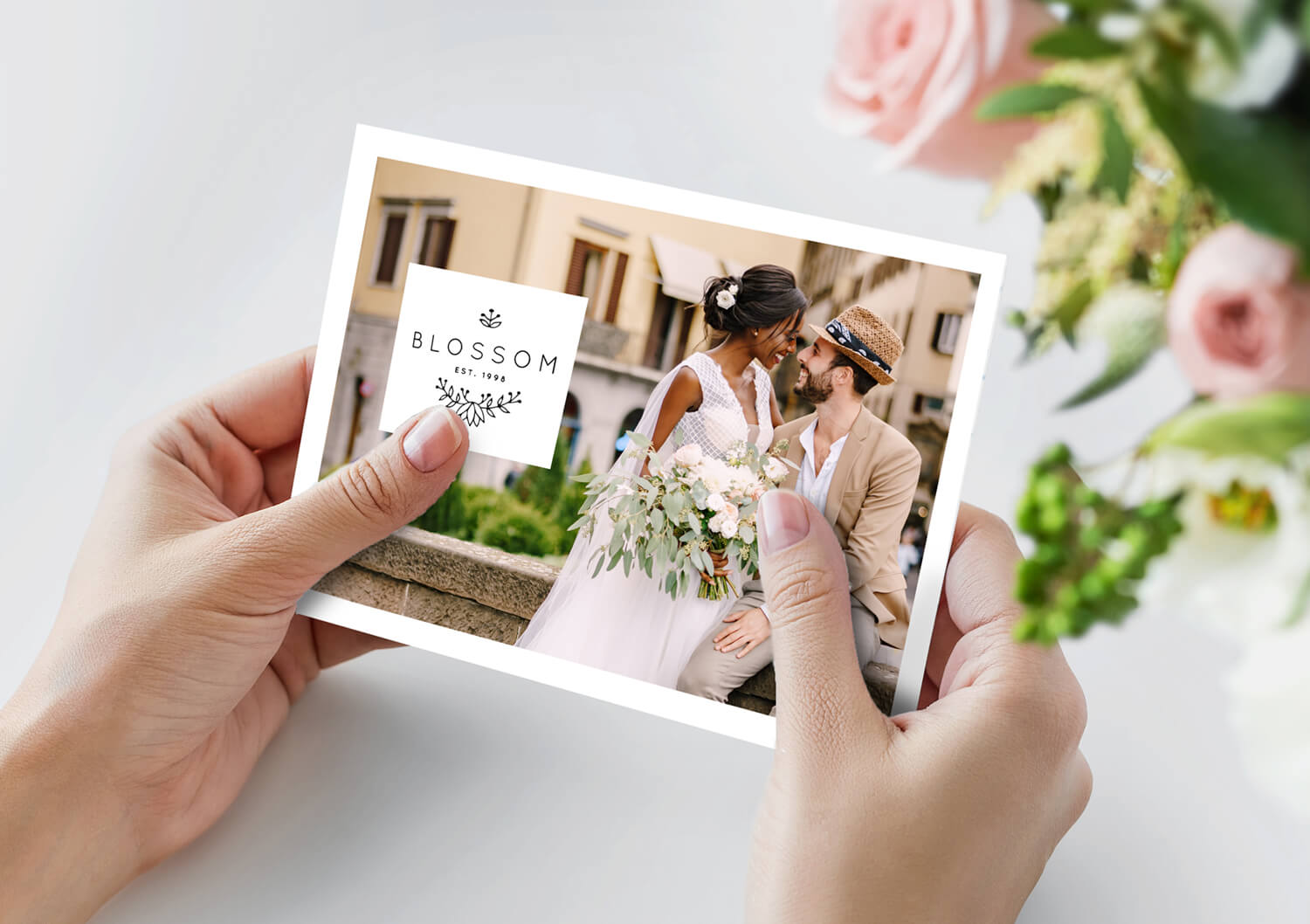 Working with other vendors, venues, and like-minded businesses is a great way for you to leverage each other's audiences to attract similar clients and create mutually beneficial co-marketing relationships.
If you have worked with another business who you love, or better yet, if you have photographed a client together or a venue, think about gifting that business with a stack of greeting cards featuring their business, that they can hand out to their customers. It's a great gift and will promote goodwilll. Some ideas are hair/makeup artists, wedding dress shops, wedding and corporate event venues, florists etc.
Every Tool for Studio Success
This time of year is perfect for getting ahead start on preparing yourself for a successful new year. Thinking outside of the box on how Printique printed products can help you is part of that process.