When it comes to professional food photography, there's often a fine line between editorial and artistic. With a few styling changes, a new angle, or even a little mess, you can turn something edible into something printable. Here are seven simple tips for taking more wall-worthy food and drink photos.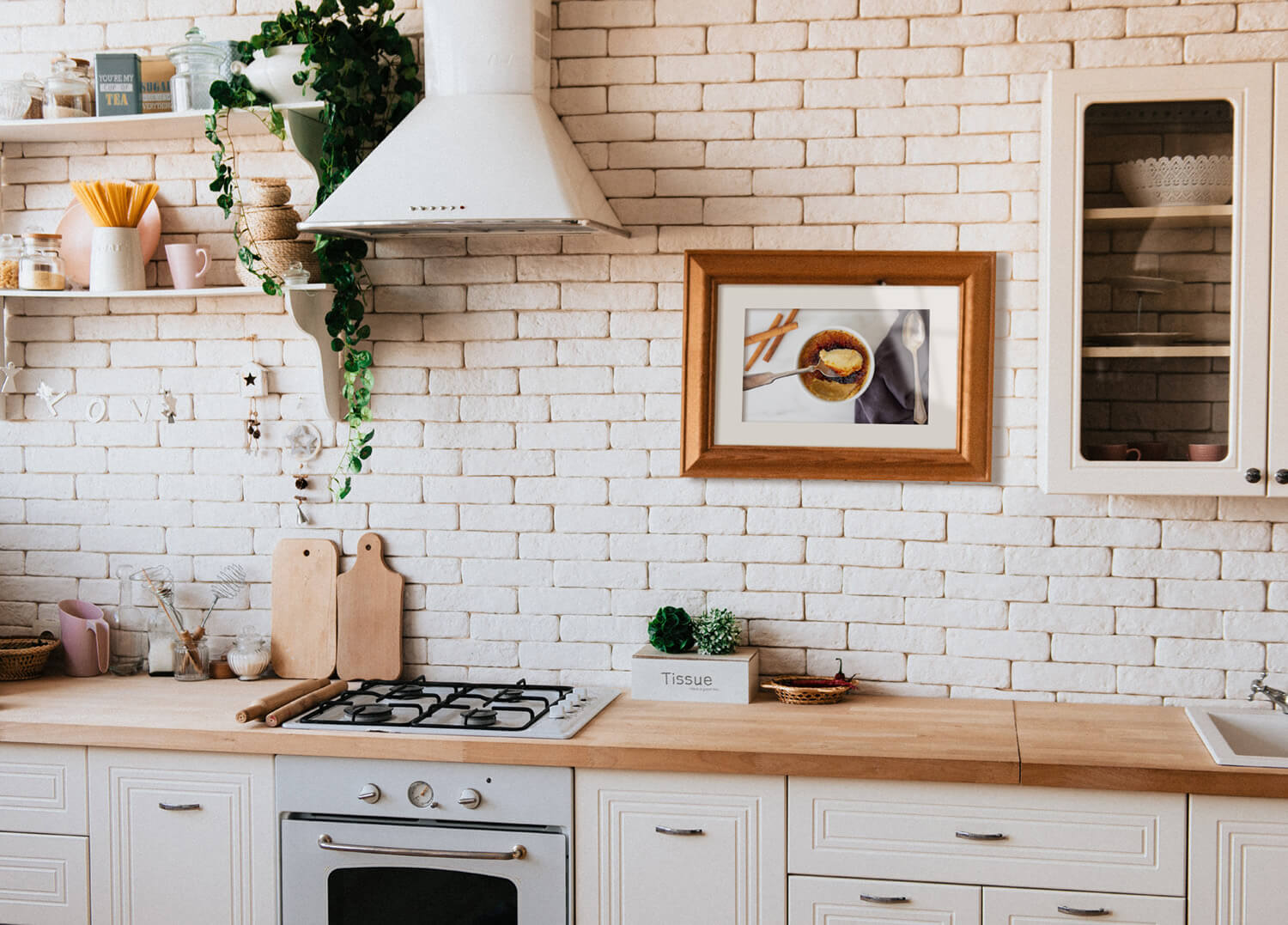 Take a Bite
Sometimes perfectly-styled food photos are just too pristine. Taking a bite with creative food photography adds interest and in the case of something like this creme brulee, shows you what's underneath the sugary shell.
Better Yet, Make a Mess
If taking a bite makes a food photo more interesting, making a mess can turn it into a real work of art. A pile of potato peels or an overfilled wine glass forces the observer to stop and consider what they're looking at.

Isolate an Ingredient
Whether you're trying to fill some space on the wall with a specific color, or you just really love a particular food, isolating an ingredient on a white background can turn something simple into a striking food shot.
Play with Shadows
Most food photographers will tell you they prefer working with diffused natural light. But embracing direct sun and playing with shadows can transform a simple food or drink photo into a dramatic shot worthy of a spot on the wall.
Get Up Close
A tight shot (with a macro lens if you have one) can capture delicious details and turn a basic food macro photography piece into a stunning piece of art.
A few more ideas
Awesome and Unusual Places for Wall Decor
How To Transform Your Collectibles Into Wall Art
Create an Ancestor Gallery Wall With These Tips