There's nothing like being home for the last nine months to serve as inspiration for new ways to update or upgrade, transform or just tweak our house decor. "Decorating trends can seem like an indulgence, but our homes are our havens, our safety zones, our offices our schools, our shelter," points out Susan Petrie, an interior designer in New York City. "The importance of making our dwellings our sanctuaries and places in which we can reflect on what is important and true to who we are is so crucial now!"
Here's what experts are saying are the new interior design trends for the coming year, from home decor styles to color trends.
Vintage Revival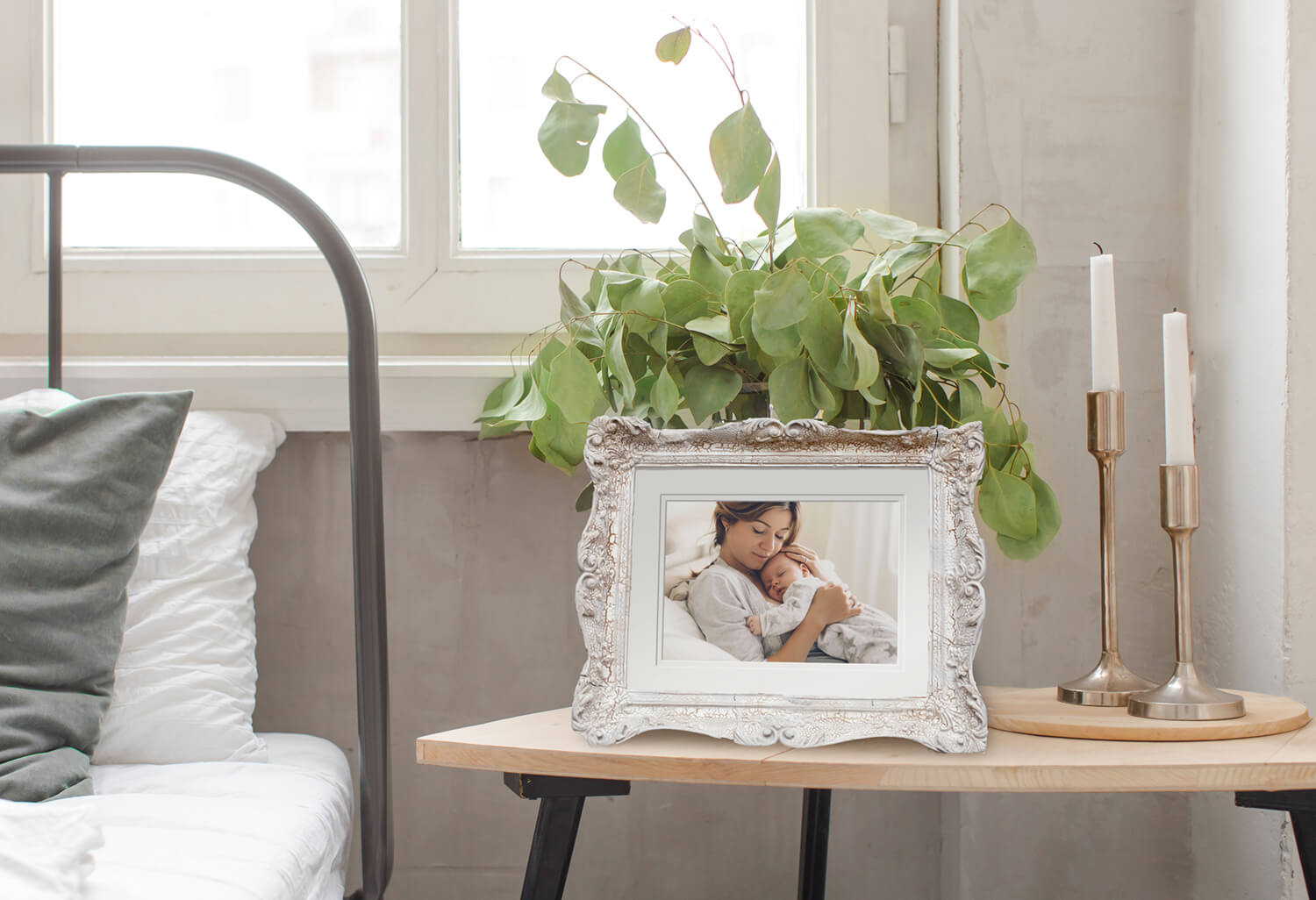 "Shabby chic and vintage styles are making a comeback, with new names like 'Rustic Vogue' and 'Cottagecore,'" says Kate Cummings, a designer based in the Hudson Valley and New York City. "There is even 'Grandmillenial Grandeur,' which is an update on granny chic with pale colors, lots of florals and antique pieces. People are interested in furniture and textiles with history and a handmade, imperfect, lived-in look; it's familiar, personal, collected and all about comfort."
Create your own: Try framing your favorite photos in Gold Leaf or Weathered Barnwood, or make a series of oversized Hardcover Books with vintage floral print covers to sit on your coffee table.
Shades of Serenity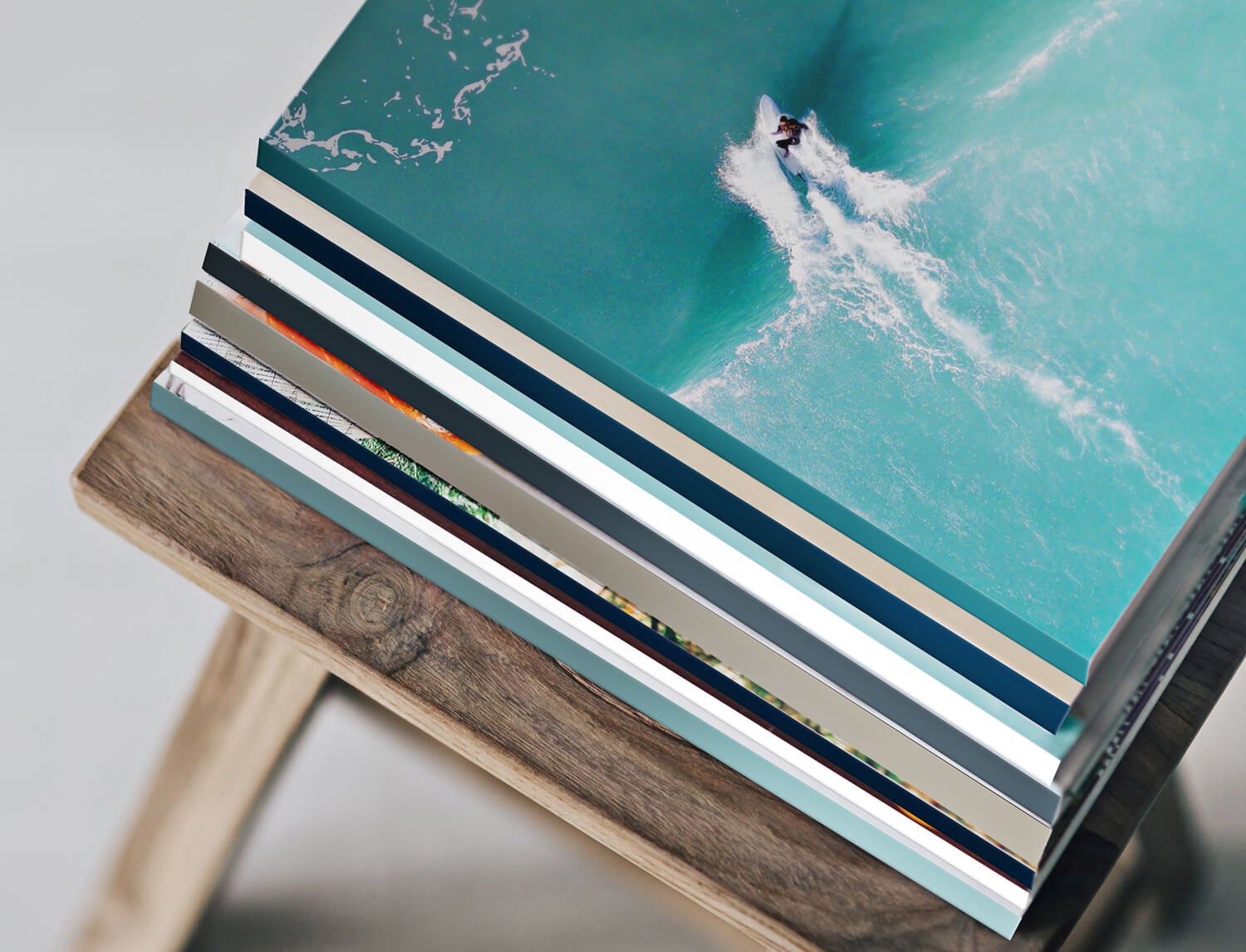 "Color for 2021 seems to be going in two directions but both are about creating calm and comfort at home," reports Cummings. "Personally I love earthy, grounded shades like rust, warm greens, deep reds and medium browns mixed with natural materials. The other direction for people who prefer a cooler palette are a variety of ocean blues and deep navy; these nature-based colors exude tranquility and comfort."
Create your own: Design a series of solid color Journals or Softcover Photo Books in either a warm or cool palette (whichever works better with your current decor) from light to dark and stack them vertically on a shelf.
Natural Selection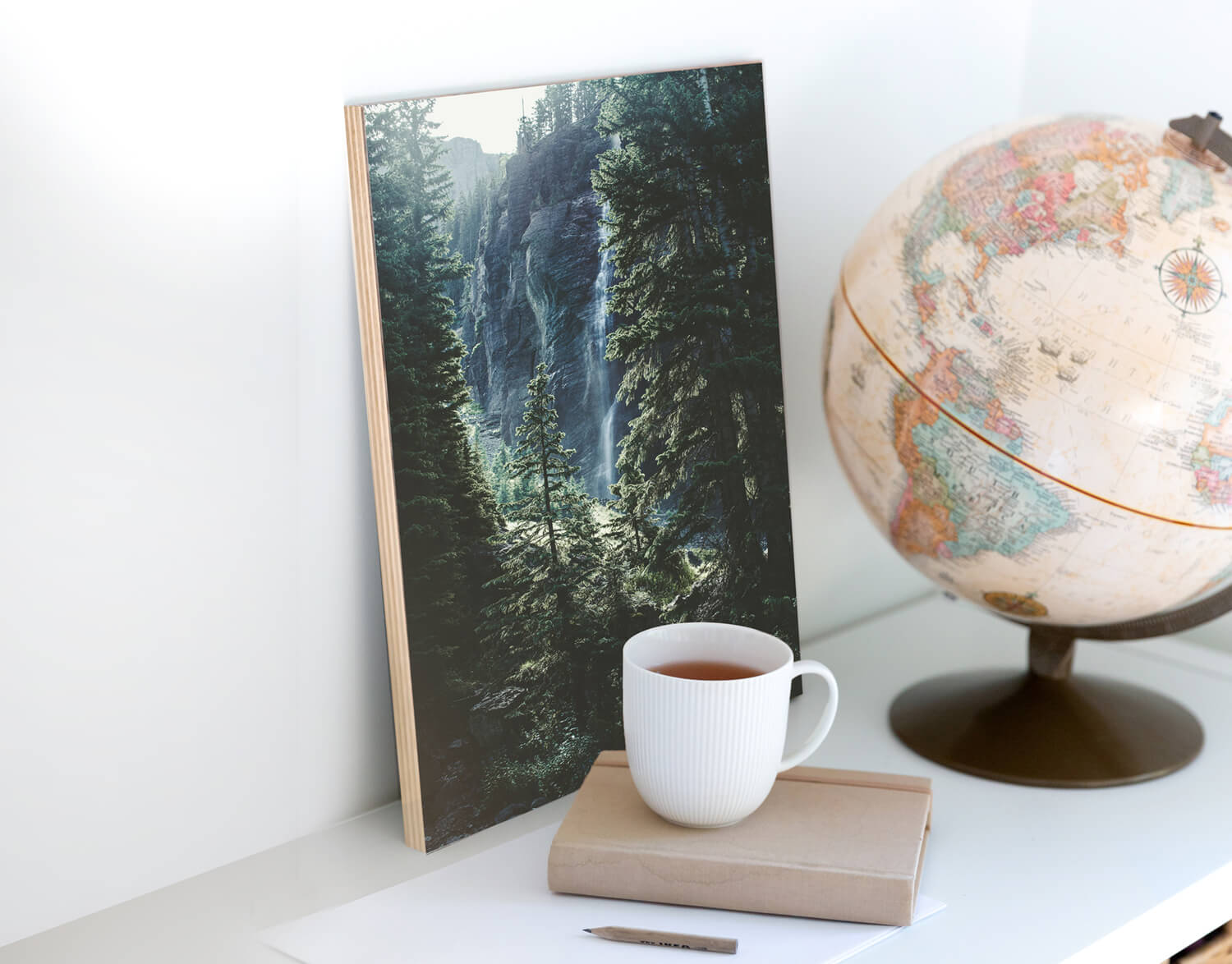 "One trend that has been around for a few years and doesn't seem to be going anywhere is the use of caning, wicker and natural materials," says Traci Gallagher, senior designer at Morgan Harrison Home in New Canaan, CT. "These pieces work in a traditional home, but updated styles using classic materials also have a place in more transitional and even modern homes. They add a nice textured layer."
Create your own: Print a series of calming natural scenes on Wood, which has a soft matte finish, or collect memories in a Leather Photo Album in tones like Taupe, Spice, and Chestnut.
Blooming Spaces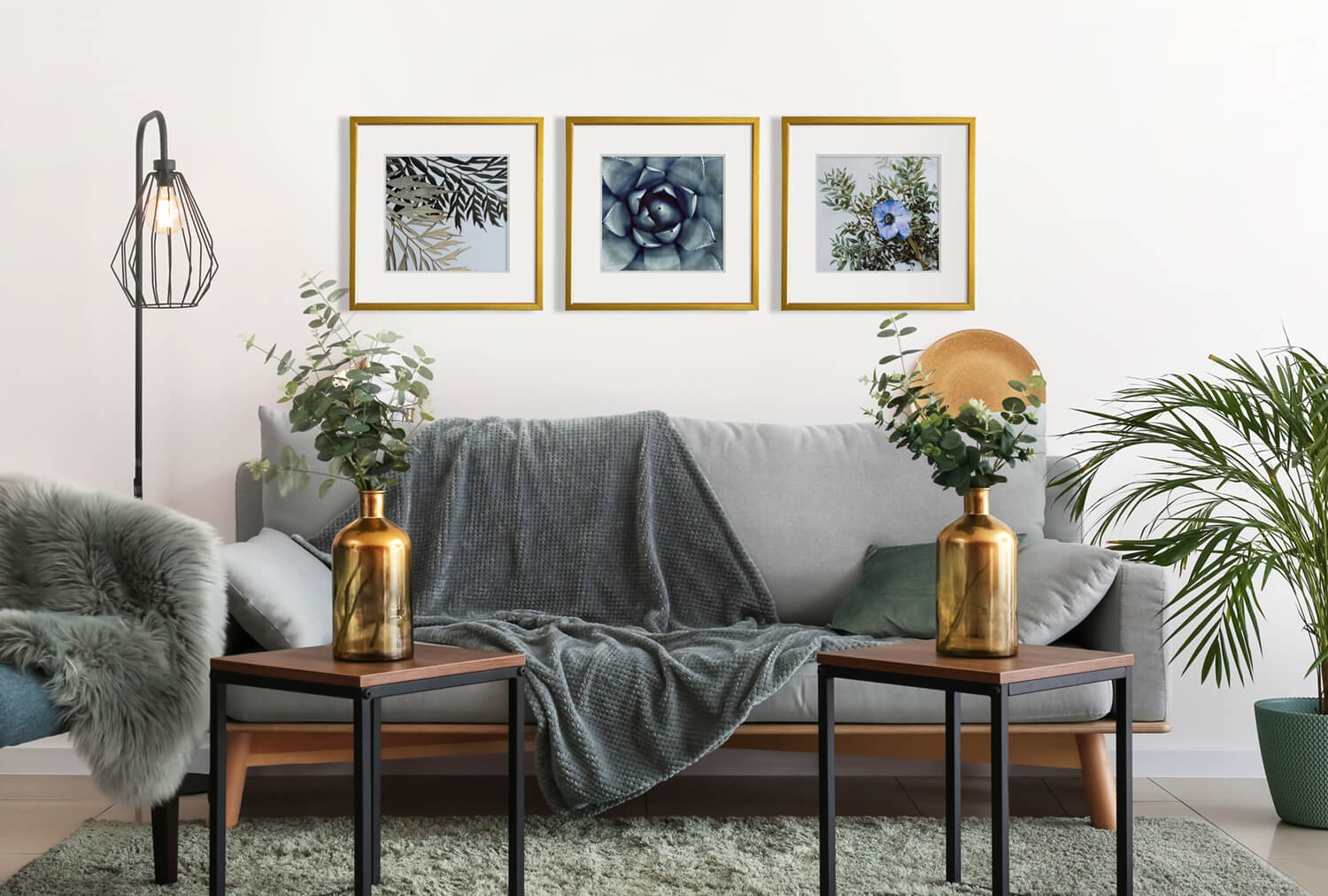 "Houseplants haven't been this popular since the '70s and I'm all for it," says Cummings. "Plants and flowers refresh the air, brighten our mood and connect us to nature. For those who might have a black thumb, a beautiful framed botanical photo can also do the trick. In the past, I've taken close-up, detail shots of plants and flowers, which is an affordable ways to add art that gives life to a room."
Create your own: Hang your best macro plant photography in traditional frames or print it on Canvas. If you have a modern aesthetic, try Metal Prints.
Your Zoom Room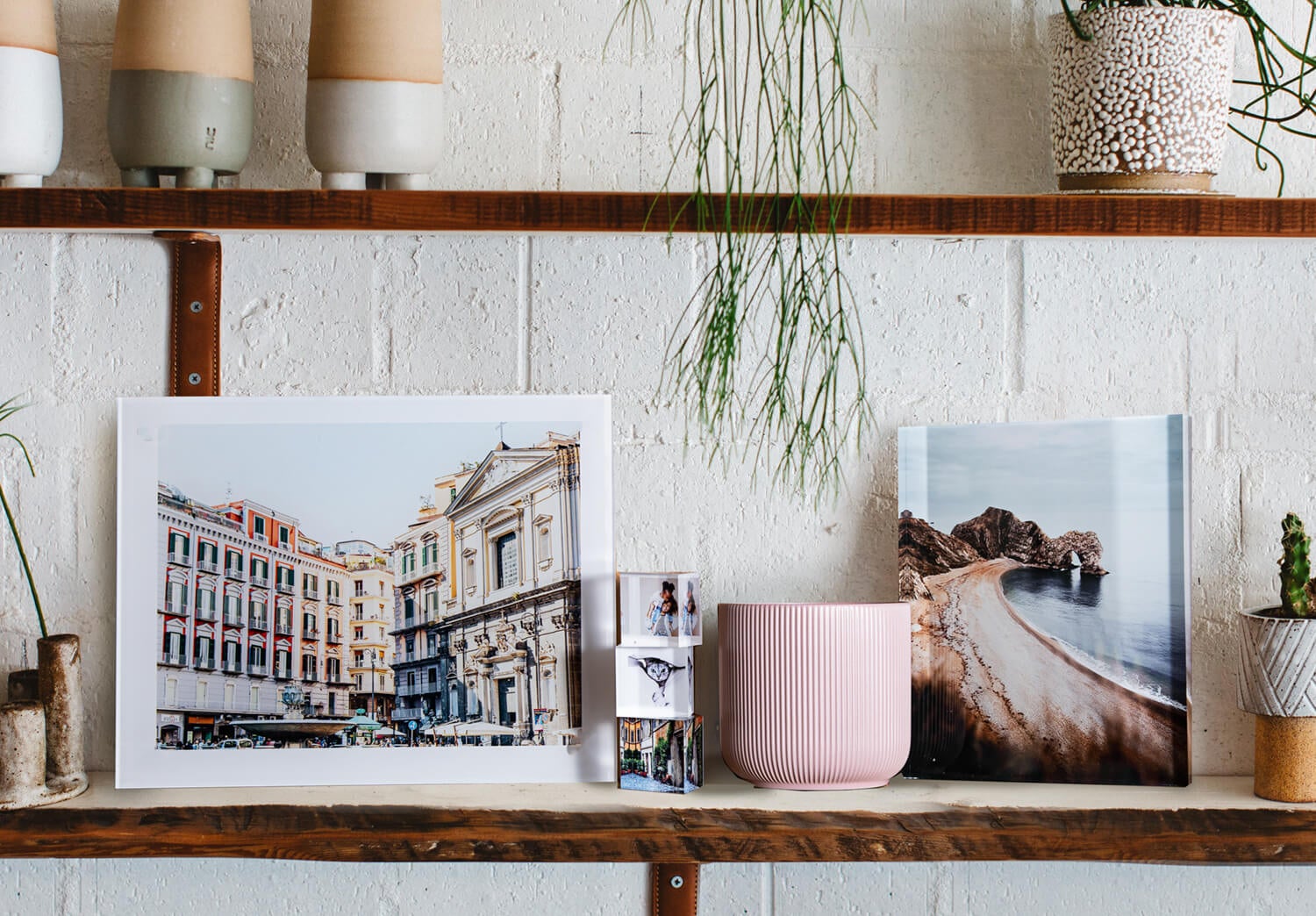 With so much of our lives happening on video conference these days, having a curated background has become key. A bookshelf is the ideal backdrop.
"But Zoom bookshelf backgrounds need more than just books," Gallagher adds. "I have some well-edited tchotchkes in mine. And while some people would rather not show family photos in work meetings because they are too personal, I recommend layering in travel photos in vintage frames and small pieces of art. They can be placed on top of horizontal stacks of books or next to a row of vertical books."
Create your own: Freestanding Acrylic Blocks function as their own mini works of art. Play with multiples, size, and scale for a personalized coupling or trio on your bookshelf.
A few more ideas
Our 3 Best-Selling Calendar Templates and How To Use Them
Photo Book Gift Ideas for Kids
4 Ways To Turn a Print Into a Present