There's nothing like the feeling of cracking open a new calendar (especially this January 1!). Customize a 12- or 18-month planner for yourself or friends/family with your own photos, illustrations or doodles, then mark off special dates and reminders throughout the year with both text and icons. Check out our most popular templates below with a few tips on how to make it truly your own.
Top Hanging Template: Modern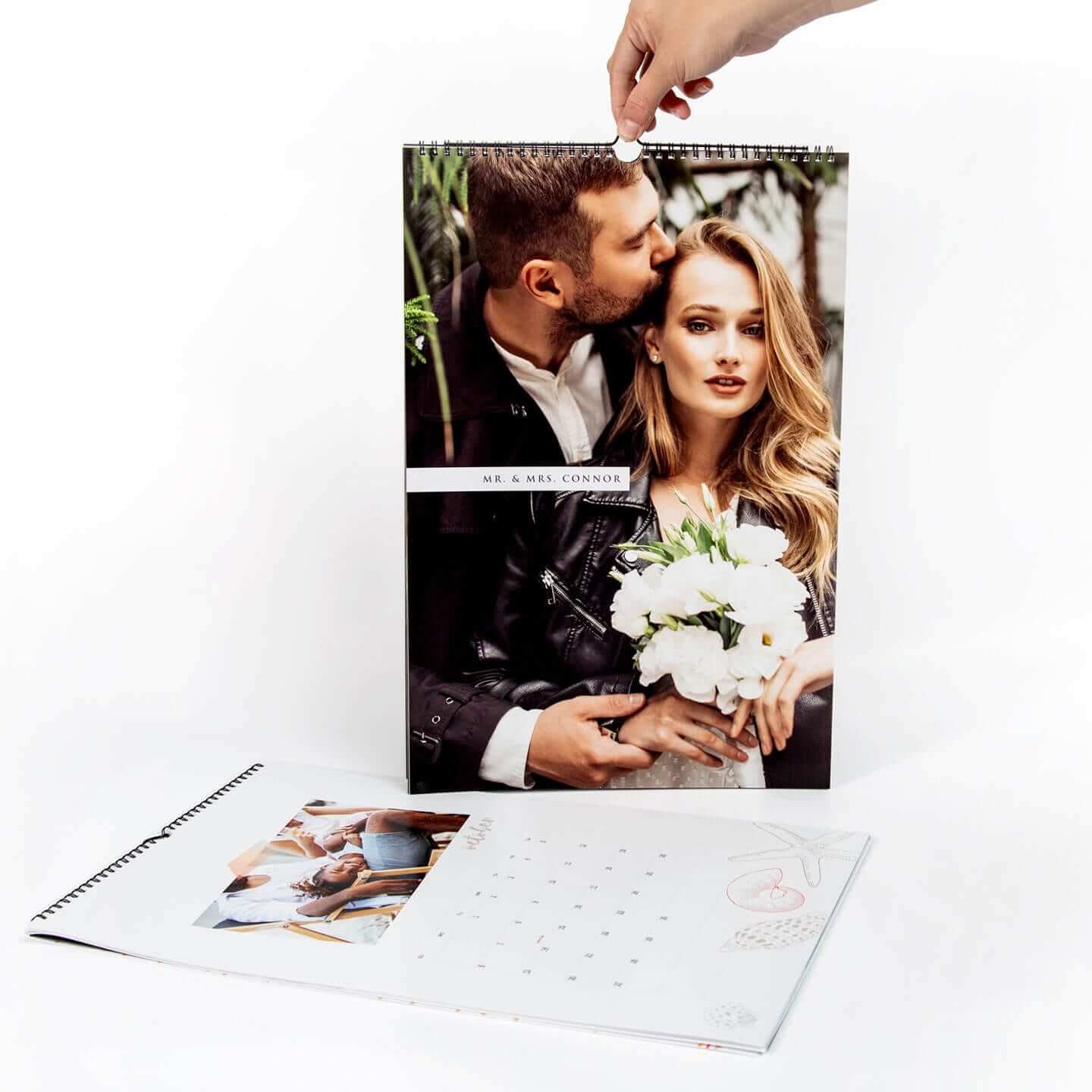 One of our easiest calendar templates. Drop in 12 portrait images to create a stunning full-bleed calendar. This large-format allows for the most customization. Click on any day to add a personal event, reminder, or memory. You can also add a sticker (icons, illustrations, etc.)  from our Stickers menu to any day.
If the calendar grid isn't your style, you can drag another from the Grids menu. You will be prompted to confirm this style for the entire year.
Start your own Modern Top-Hanging Calendar.
Centerfold Template: Inspiration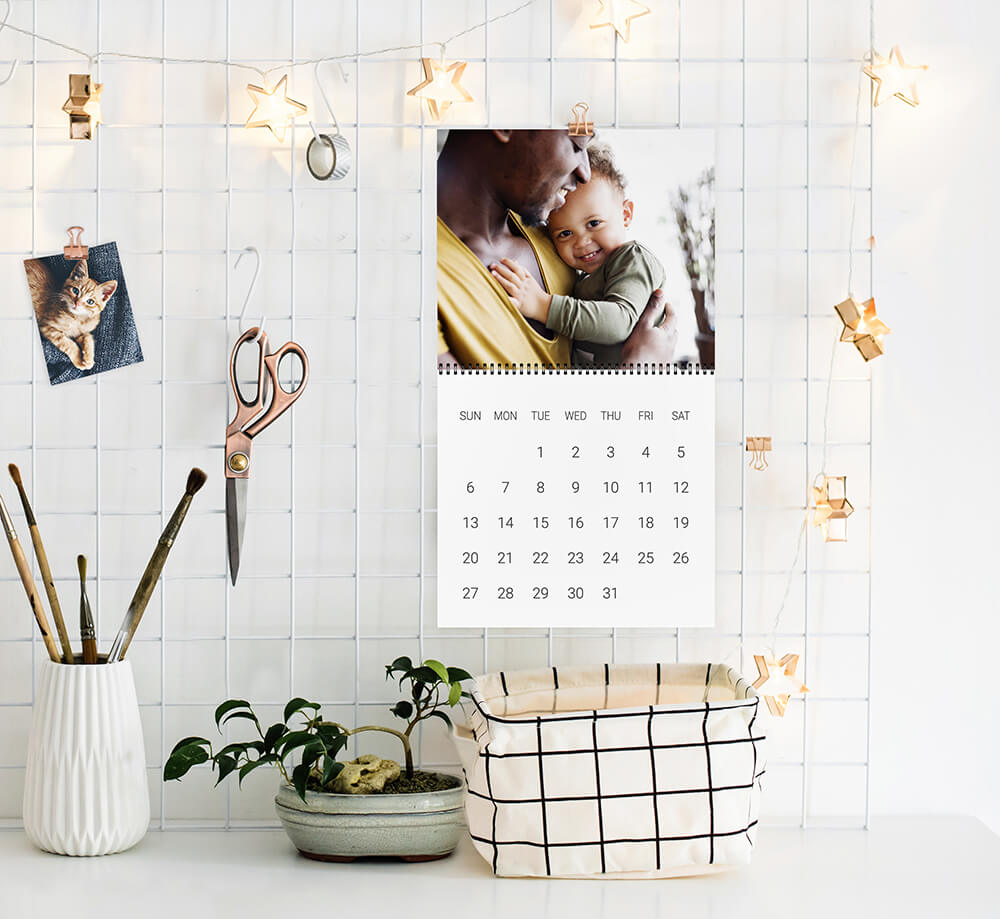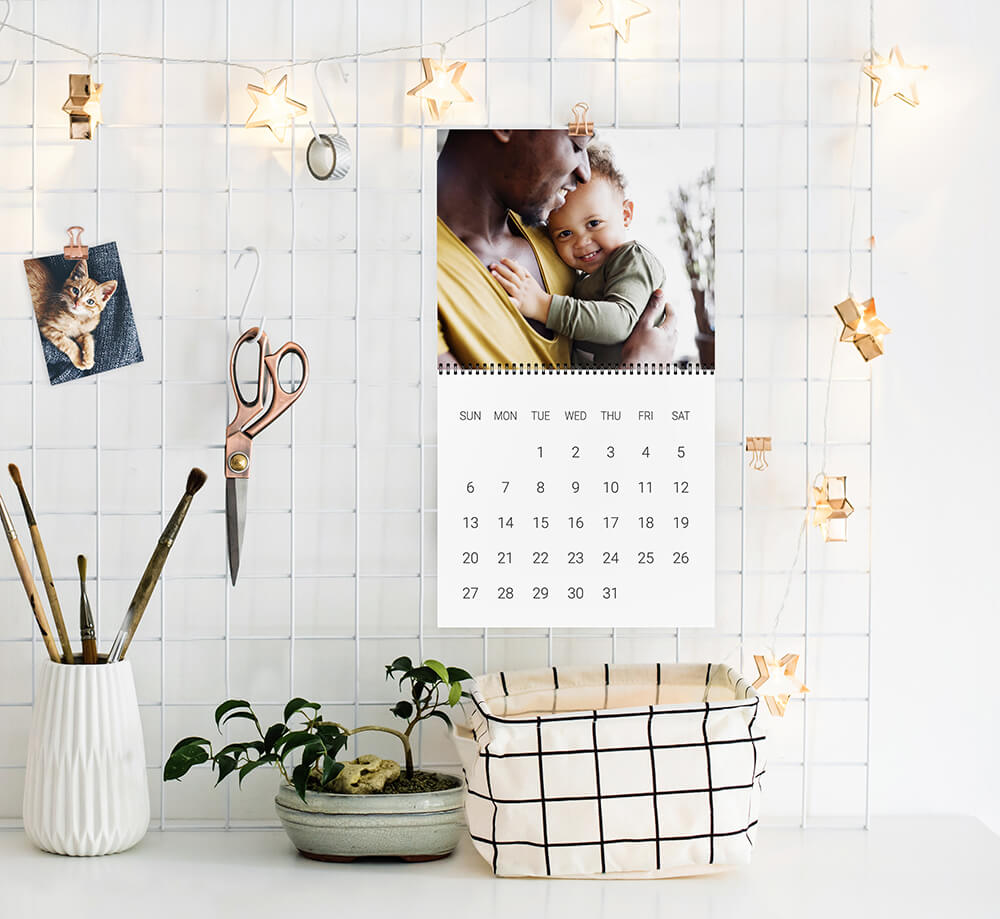 We've collected some motivational quotes and setup these templates so all you have to do is drop in your favorite images. Like all of our calendars, you can add your own holidays and images for as many days as you'd like.
To take your design further, try adding images and playing with fill options: fill the page or fill the whole spread.
Start your own Inspiration Centerfold Calendar.
Desktop Template: Blush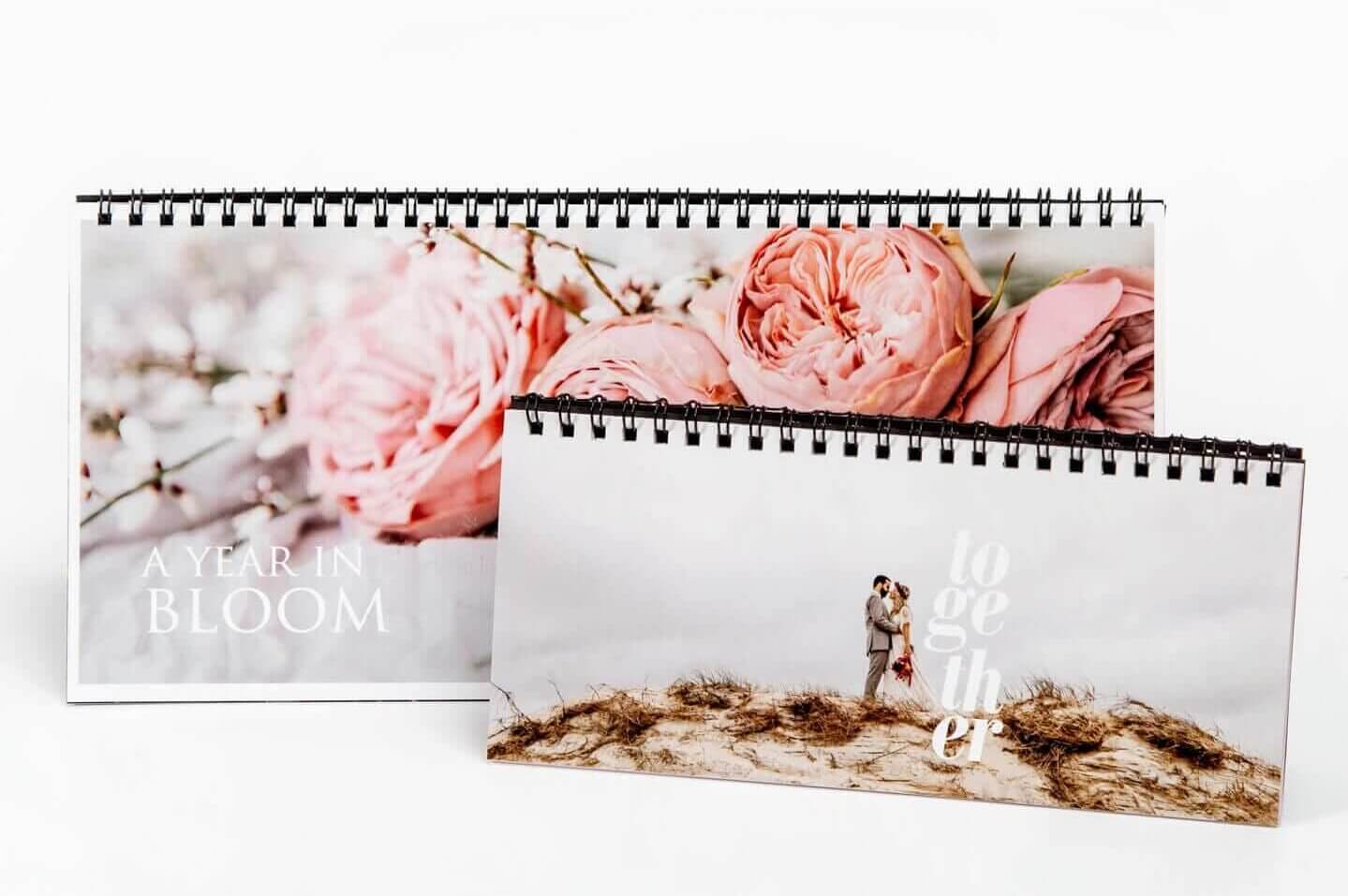 A quick and easy option to adorn your desk. Each month has a round frame image you can drop in and you're all set. Then click on the Backgrounds menu and drop in any pattern or choose a solid color to match your office aesthetic.
For our smaller calendars, we have more options to add your own events by clicking on the date. Once you add your text, you can adjust the font size smaller or larger — and move the date for extra room!
If you'd like to view your events altogether, use the Events tab on the left to see your list for the year and add additional ones.
Start your own Blush Desktop Calendar.