Hanging pictures in your home is like accessorizing an outfit—it complements and completes the décor, and can in fact, elevate it, adding sophistication, personality and charm to even a plain box house. But like everything else, frame styles go in and out of favor. Here's what designers are seeing for 2021.
New Materials and Pops of Color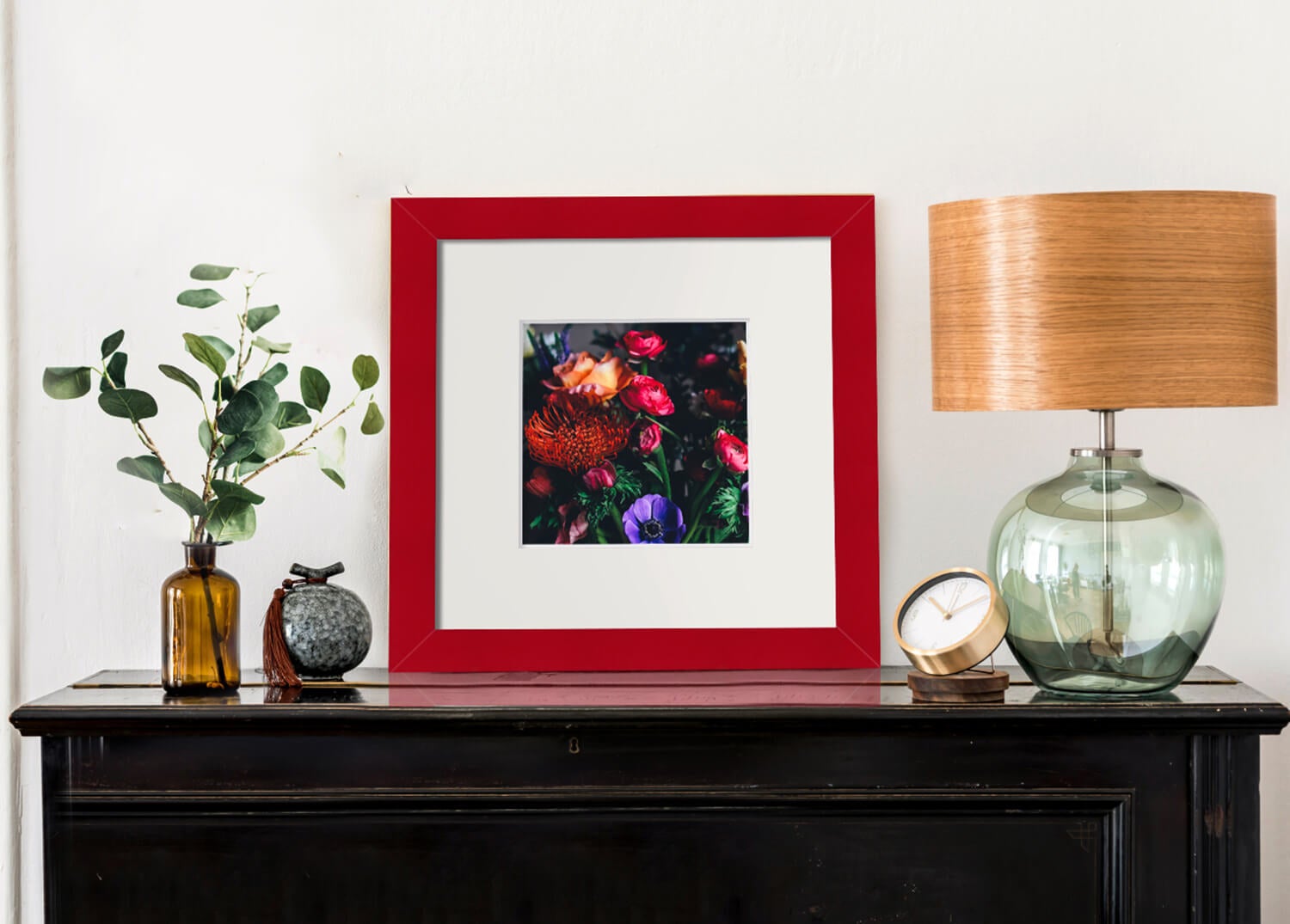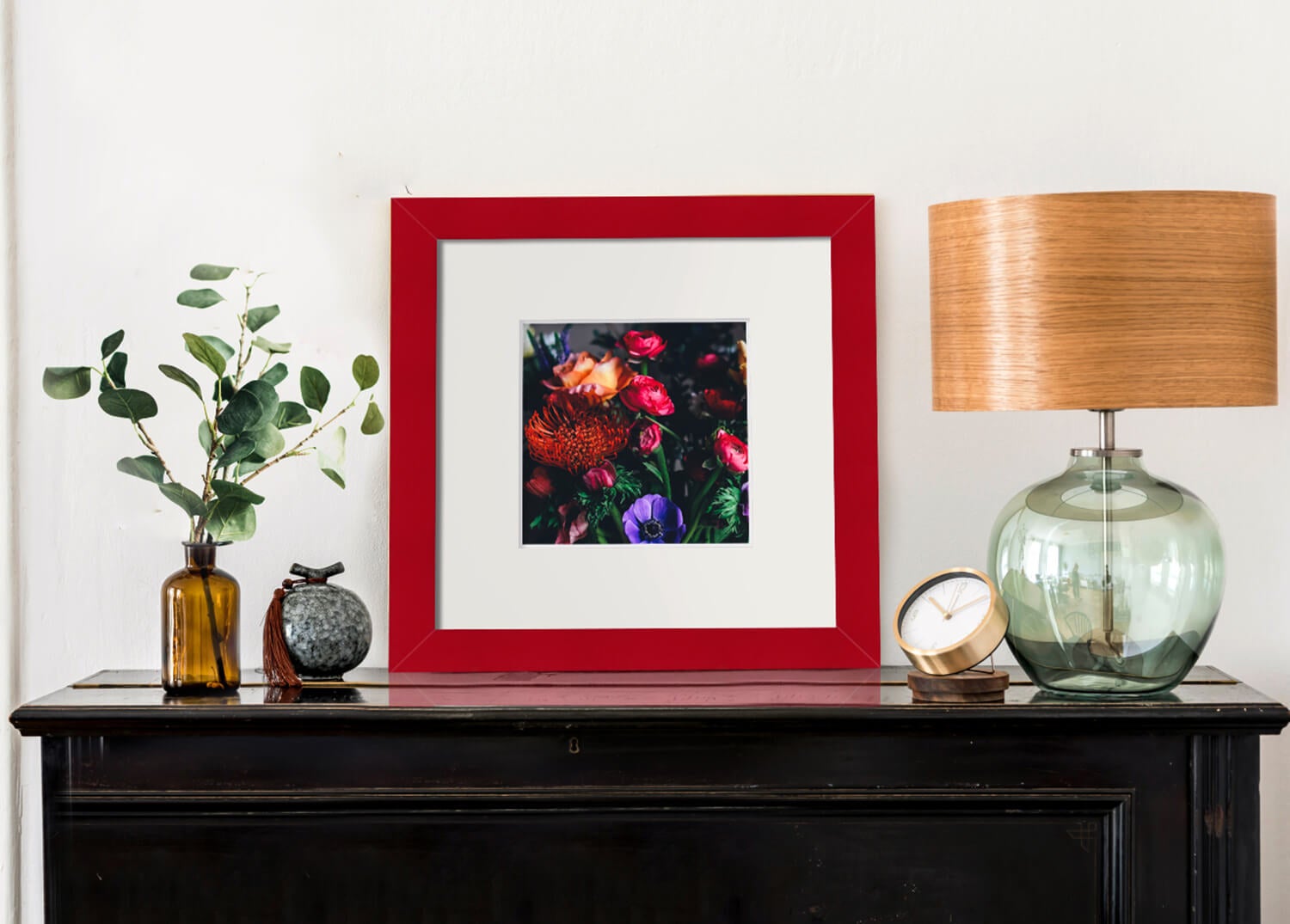 "I am seeing lots of acrylic floating frames these days," says Frances Bailey, an interior stylist in New York. "Burl wood also is popping up and new metals like rose gold are making an appearance."
"I see the use of colored frames that are used as a collection (for example, all red frames with white mattes)," says Susan Petrie, an interior designer in New York City. "It makes the item that is framed really pop."
Grab your own: Head to our Frames Editor, then select "Frames – See All" and search by color.
Not Going Anywhere: Black and White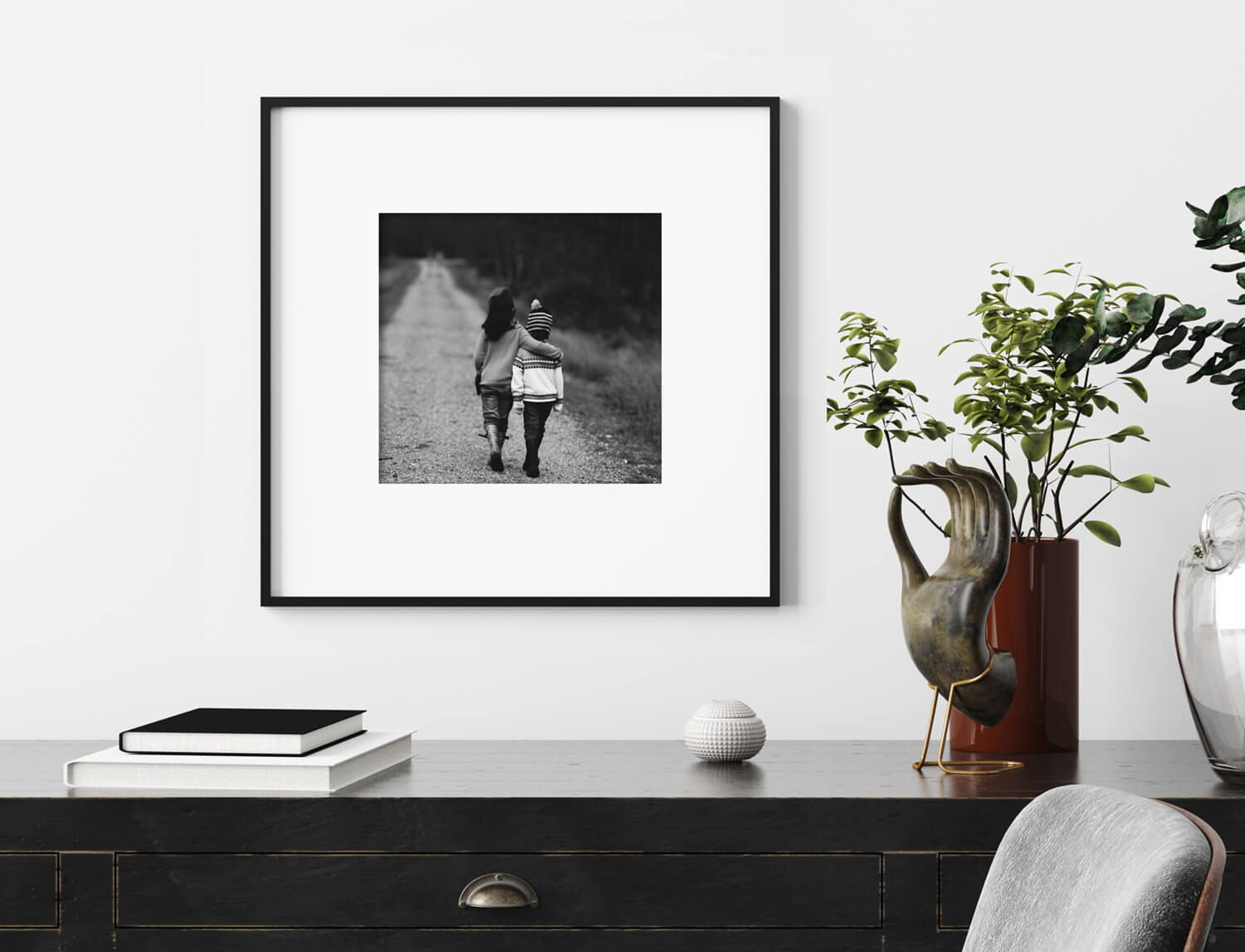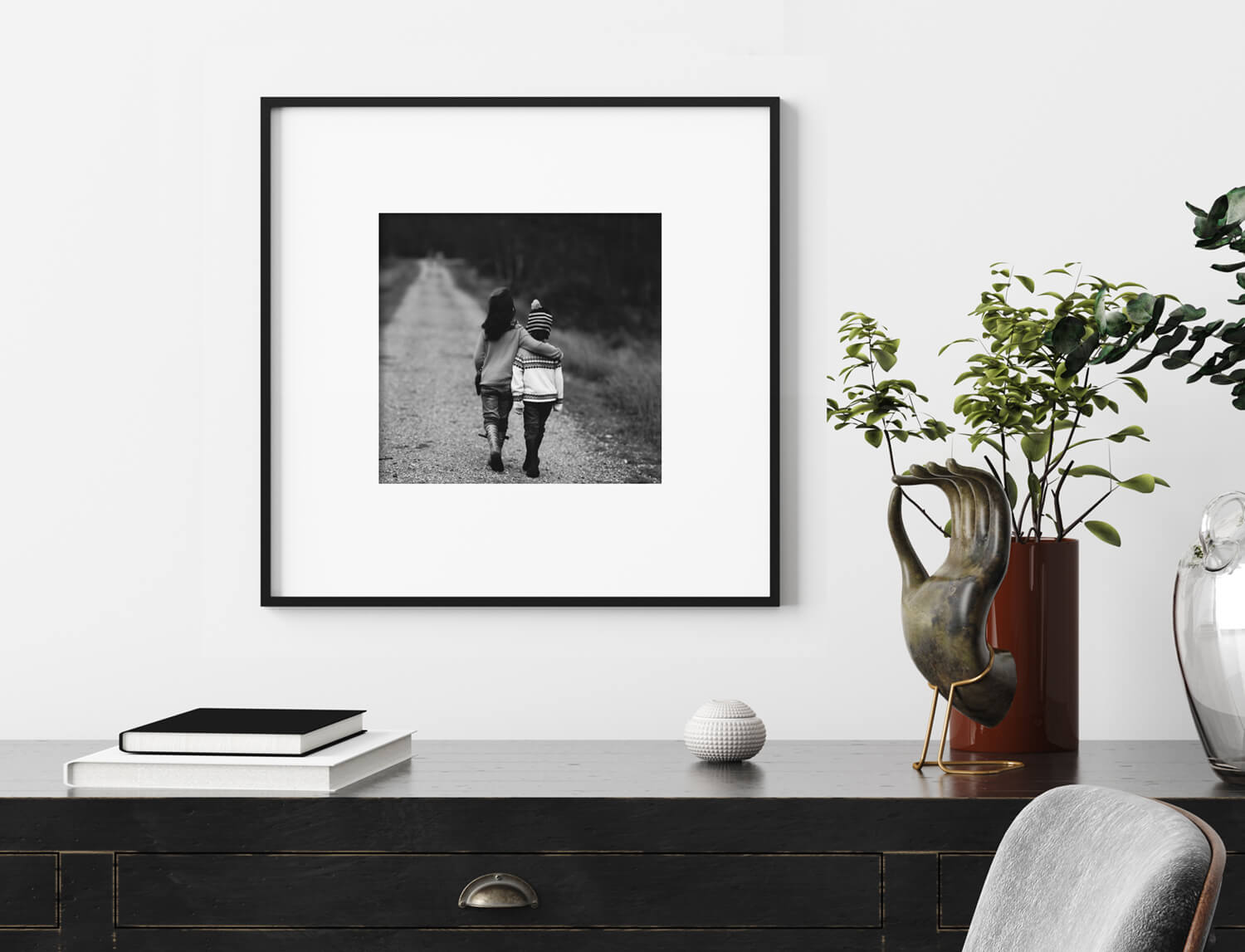 "I mostly stick to the traditional exhibition format of white or off-white beveled mats in a dark or black frame, which is largely used for black and white photos," says Roch Craford, a photographer based in Brooklyn and Portland, Oregon. "It's sort of a traditional approach to framing fine art photographs. It's neutral, doesn't distract from the image, and hopefully suggests a seriousness of intent. And it can go on just about any wall, regardless of decor."
If your image is in color, a white frame is most substituted for a black one, he notes.
Grab your own: Shop our bestselling black and white frames, or head to the Frames Editor to search by color.
Gallery Walls In Unexpected Places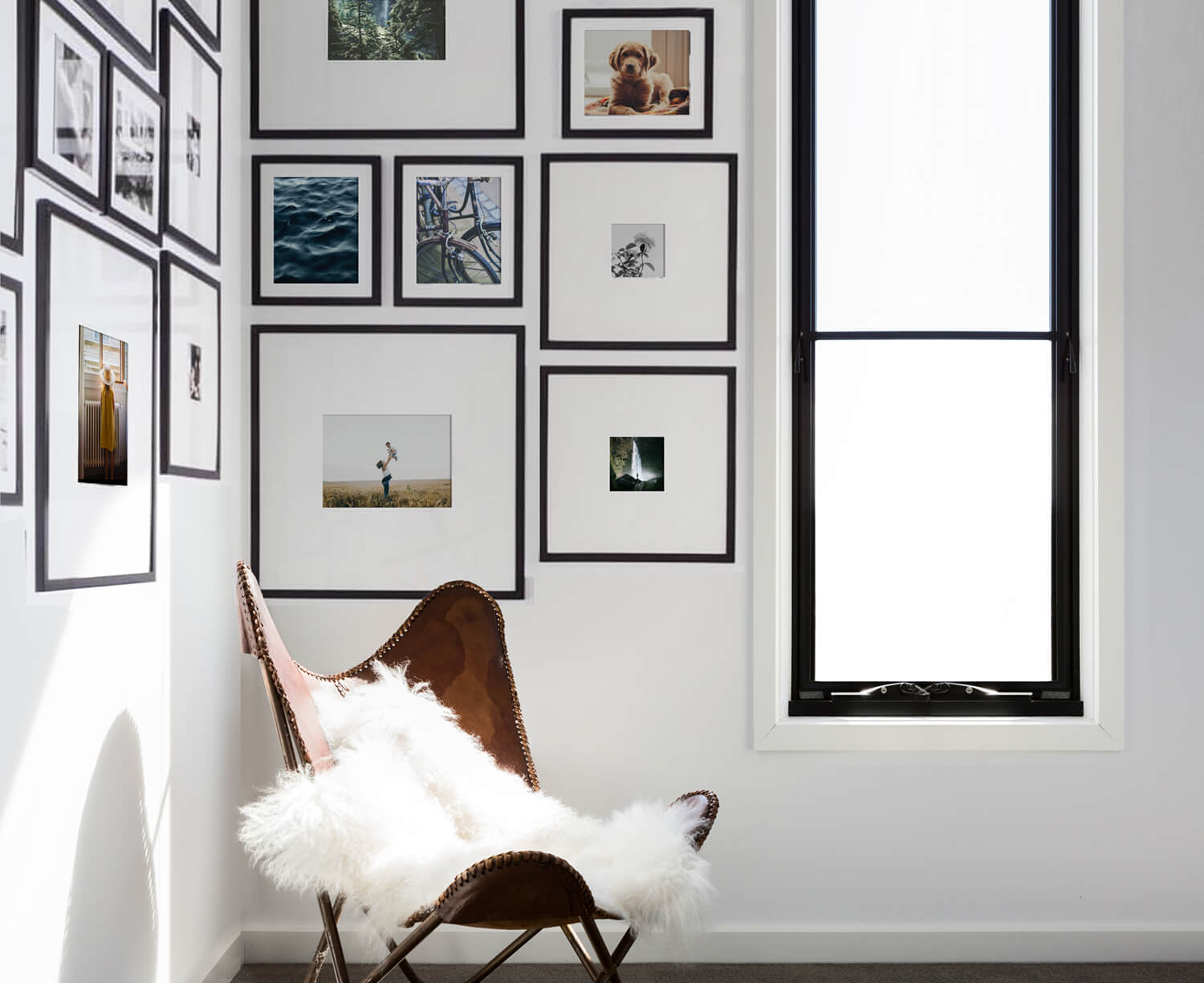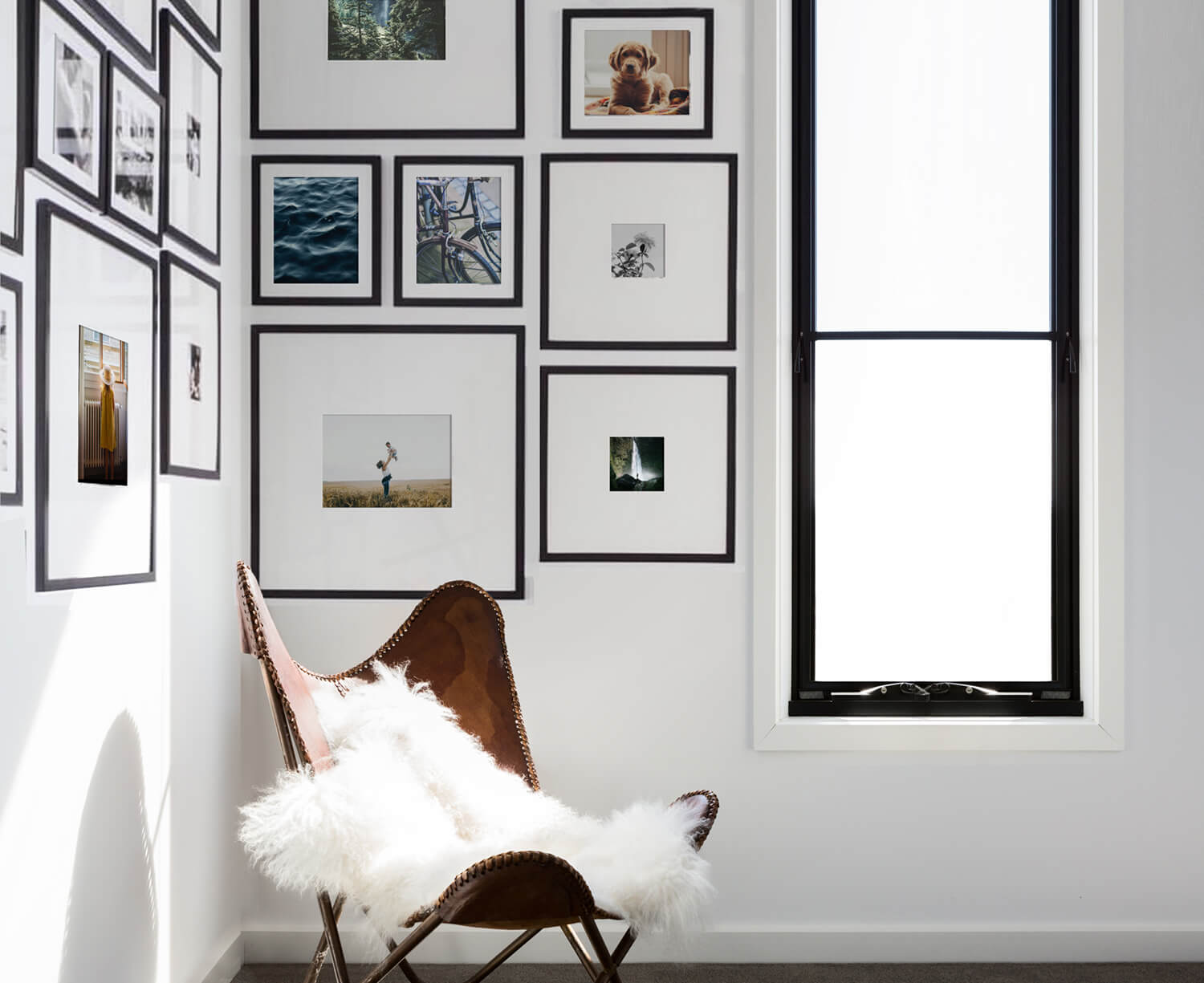 "A gallery wall is always a hit," says Petrie. "Mixing it up is the best way to showcase who you are and what you like all on one wall."
"They really help a homeowner show their personality and can turn the most boring space into something great," says Bailey. "I'm seeing gallery walls creep up beyond the usual spaces like living and dining rooms into unusual spots like the mudroom. Once I saw a wall of family portraits in a large main bathroom and it was so unexpectedly chic."
Wraparound gallery walls (above)—with the pictures continuing around a corner—are a new way to hang them.
Grab your own: Use our Wall Design Wizard to plan out your gallery wall for every room of the house.
Play with Scale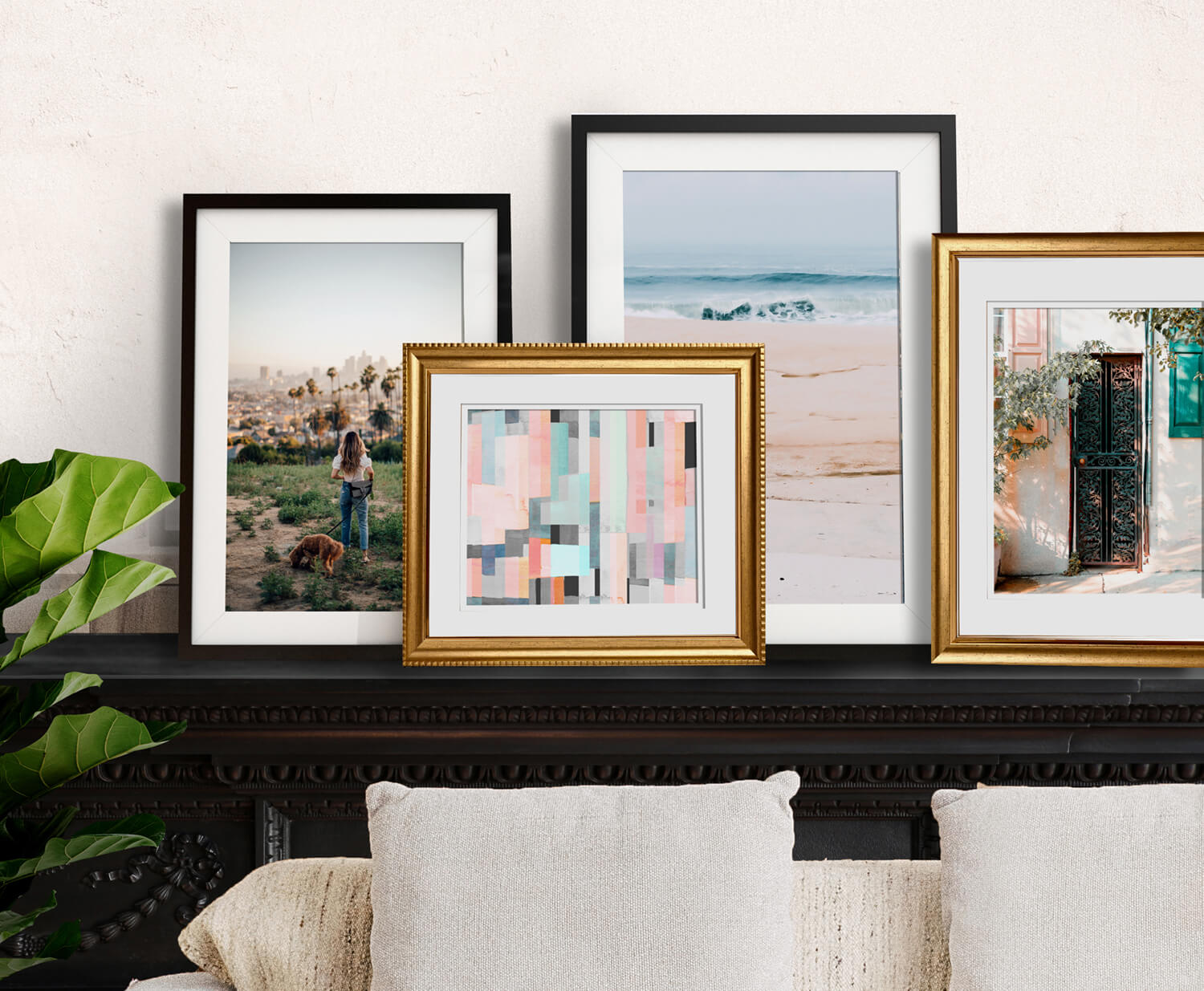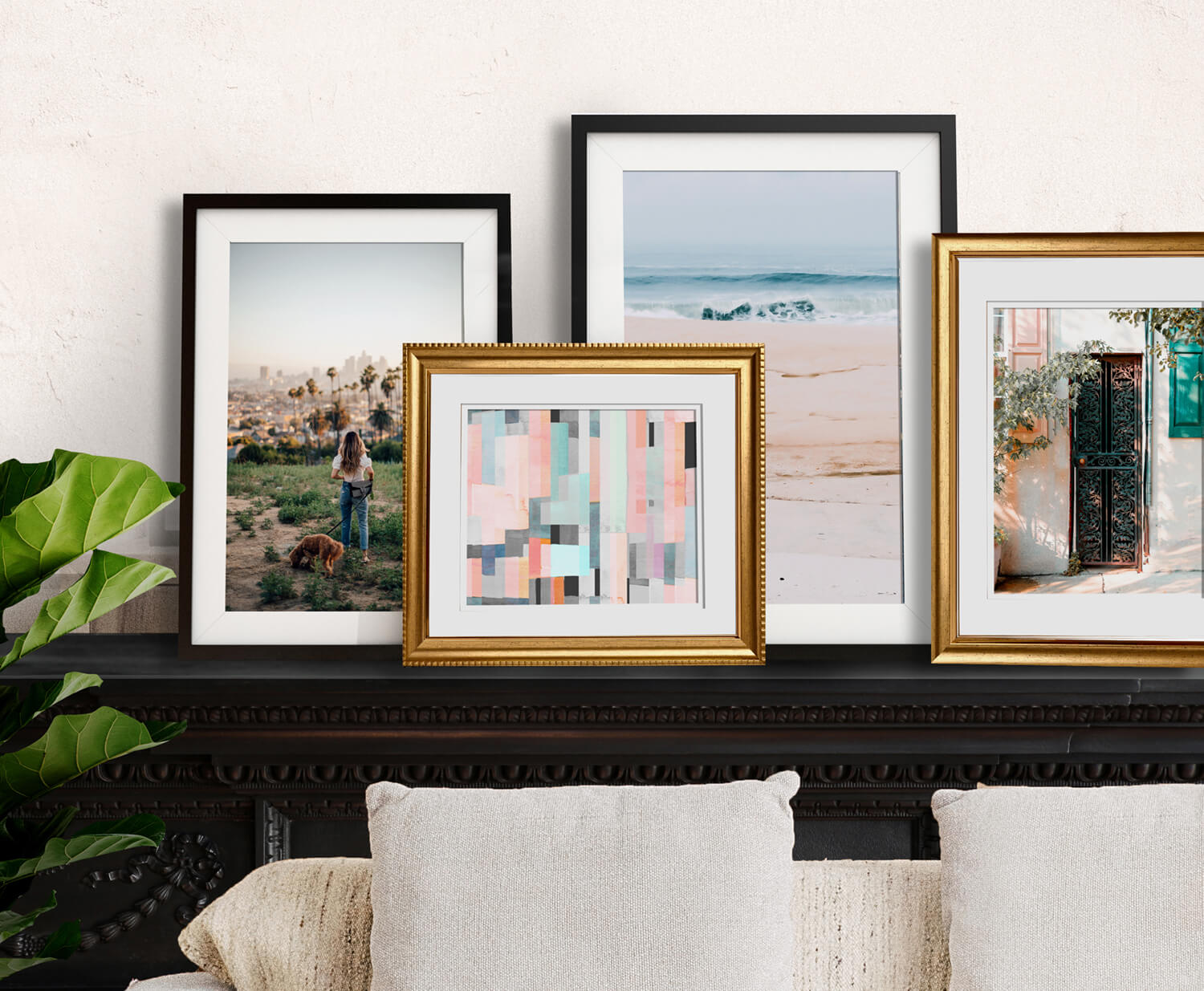 "Gallery walls and ledge displays are playing with scale in new fresh ways," says Bailey. "A child's photography might be super large while the adult's imagery might be small. Playing with the scale of the art feels fresh."
Now that we all have cameras with us all the time, in the form of cell phones, people are turning their own photos—of all sorts of things—into wall art. "People love photos of loved ones, but I'm seeing a mix," says Petrie. "Objects, vintage posters and items, and anything to make people feel connected to the outside world."
Grab your own: Mix and match a wide variety of materials, sizes, shapes, and colors.
A few more ideas
Our 3 Best-Selling Calendar Templates and How To Use Them
Photo Book Gift Ideas for Kids
4 Ways To Turn a Print Into a Present