Whether they're furry or scaly, big or small, our pets hold a special place in our hearts. Adding some pet portraits to your home decor is the perfect way to celebrate and remember them! We've gathered our recommendations for how to make your pet photos shine in your home.
Create Custom Acrylic Blocks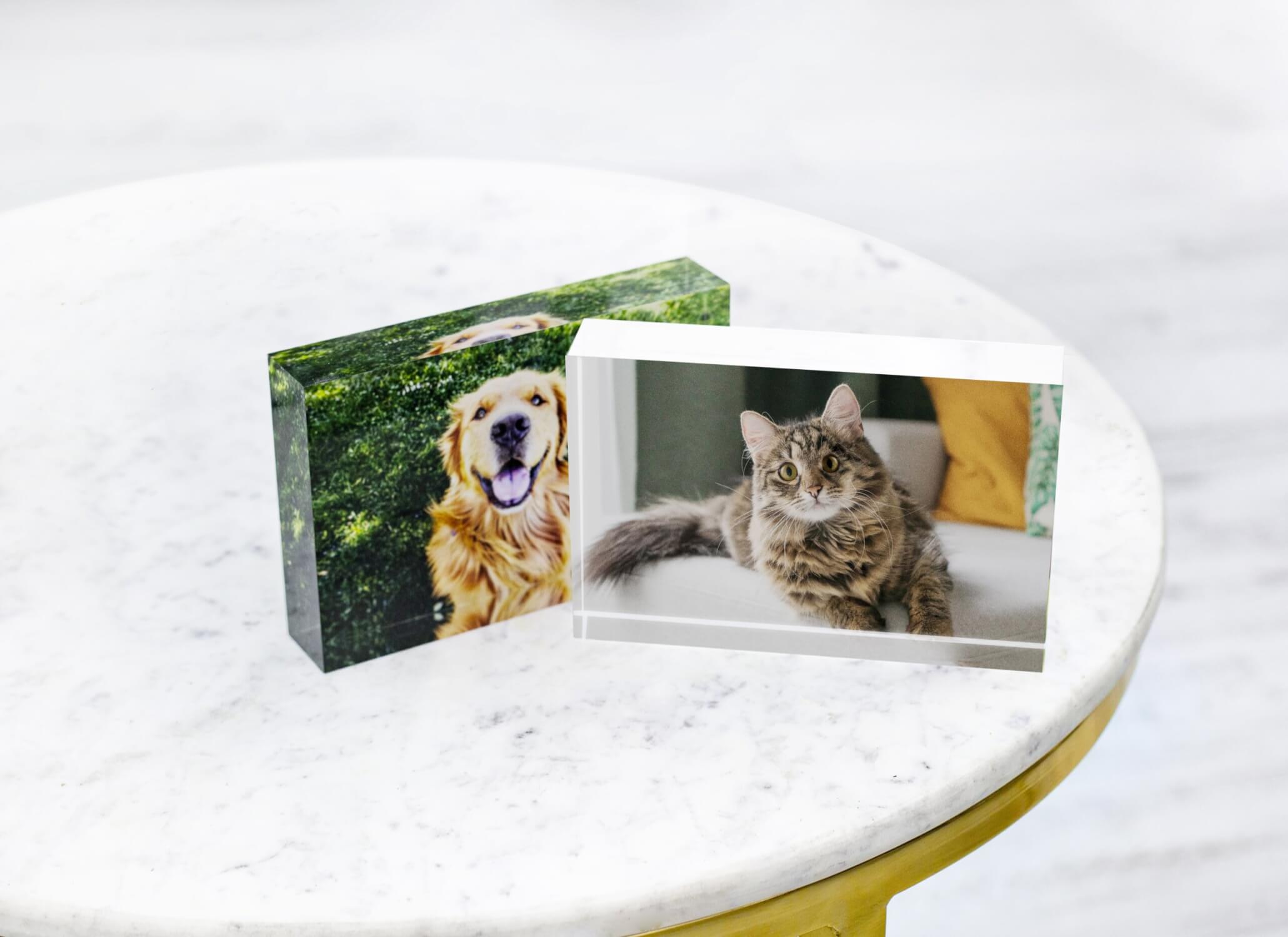 Our acrylic blocks are a great way to display pet portraits in those hard-to-decorate areas. Since they're standalone, they can brighten up your bookshelves, desk, or coffee table! You can combine them with family photos, floral photography blocks and more to create personalized decor perfect for you & your family!
Combine Pet Portraits into a Photo Book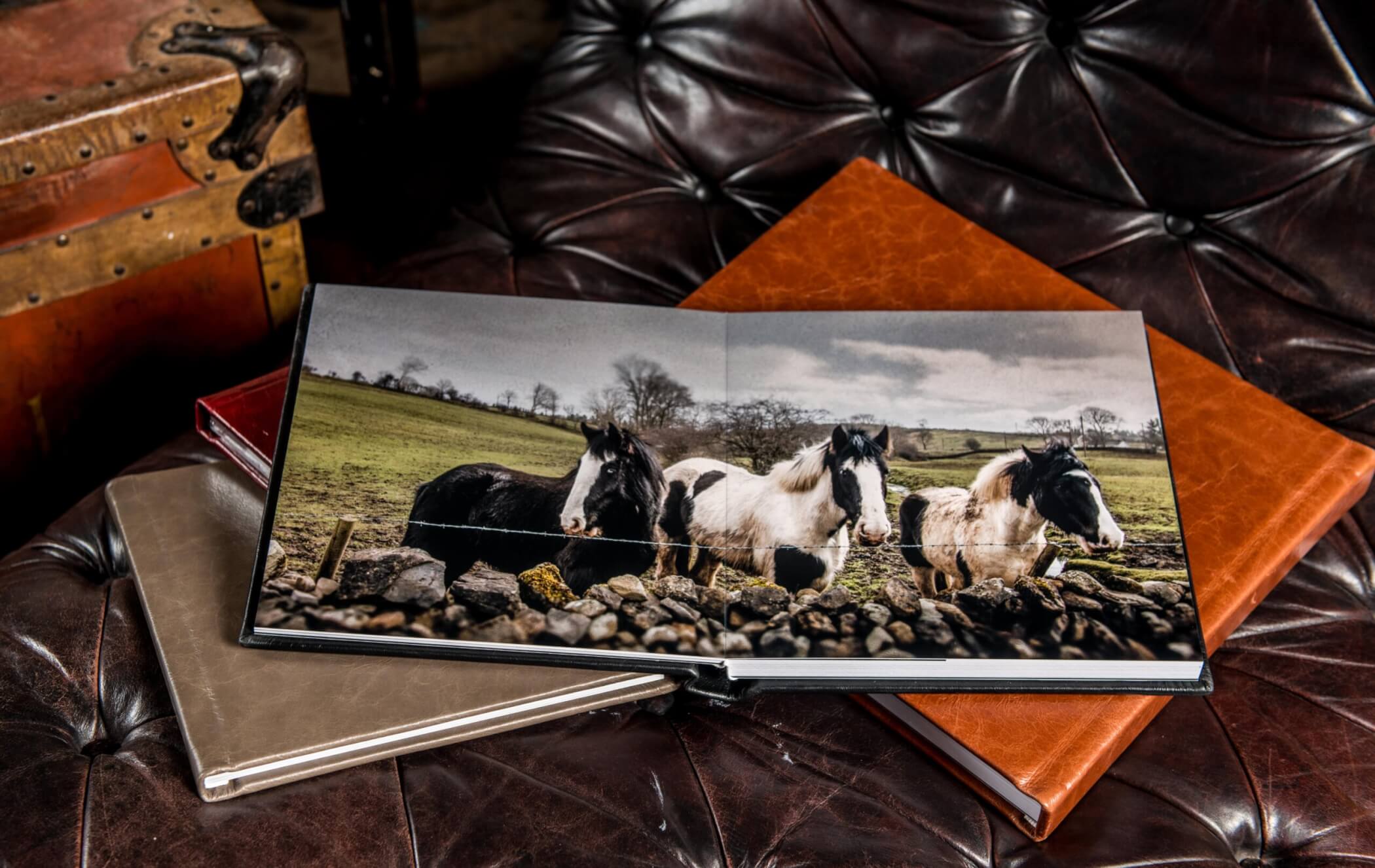 Pets are important parts of our lives, whether they live in our house or outside of it. No matter what kind of animals you take care of, a photo album is a great way to cherish memories of them — and show your pet photography off to your friends and family.  
Make a Personalized Calendar of your Pet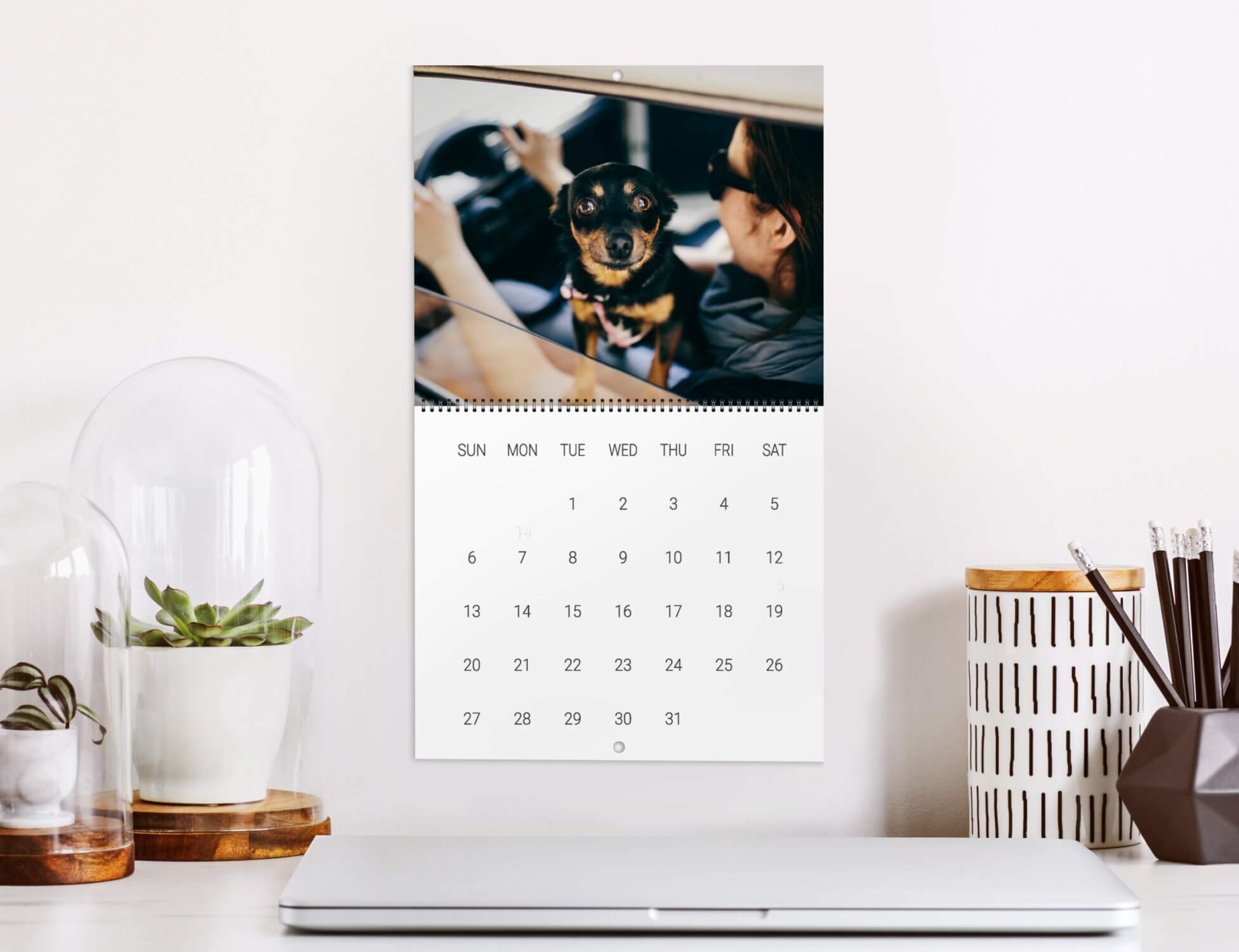 Celebrate your cats and dogs all year long! These calendars make the perfect gifts for birthdays, holidays, or just because! Our easy-to-use tools allow you to create a unique calendar that everyone will enjoy. For an extra-special calendar, take themed pictures of your pets to celebrate fun moments from each month!
Turn Pet Photos into Canvas Art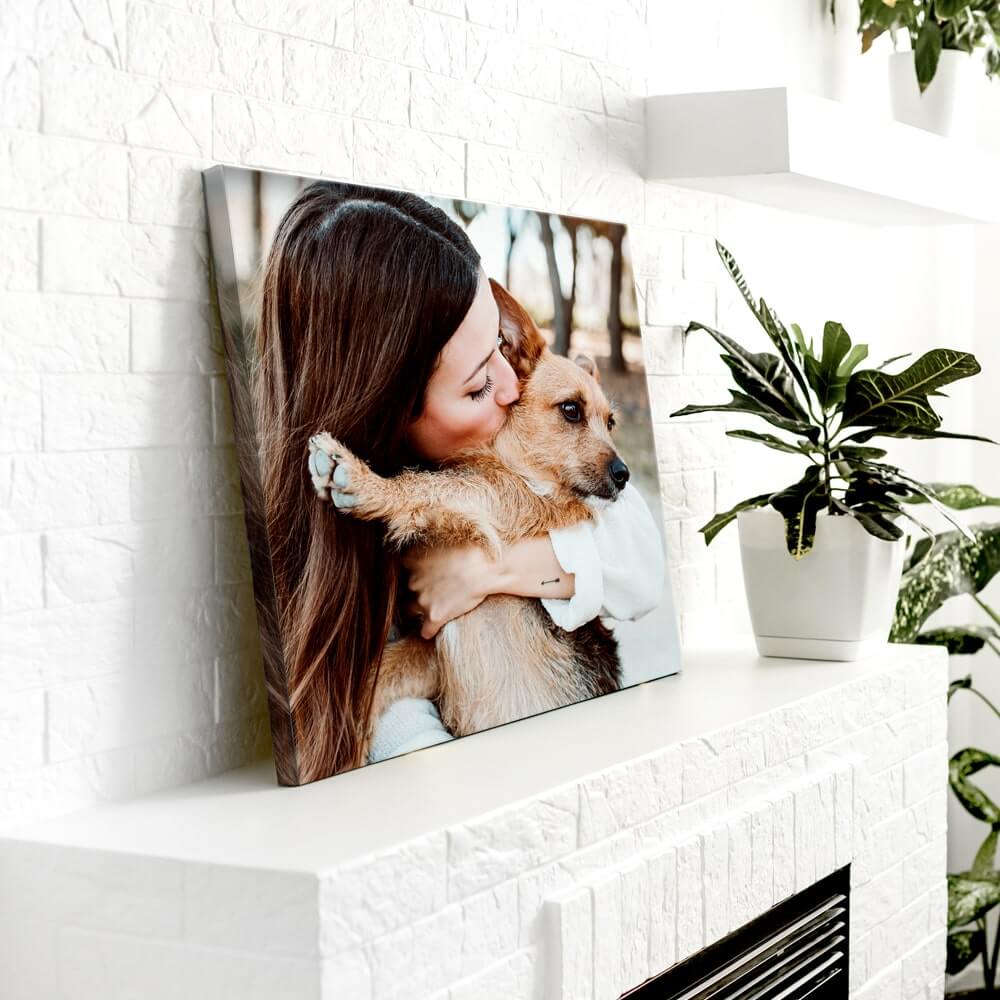 Perfect for adding to a gallery wall or as a standalone piece — these personalized canvas prints make great home decor. Elevate your favorite photos with your furry friend by printing them on high-quality, heavyweight canvas. Your pet canvas is then stretched onto a sturdy, 1½ inch pine wood frame and arrives ready to hang on the wall!
Order Classic Photo Prints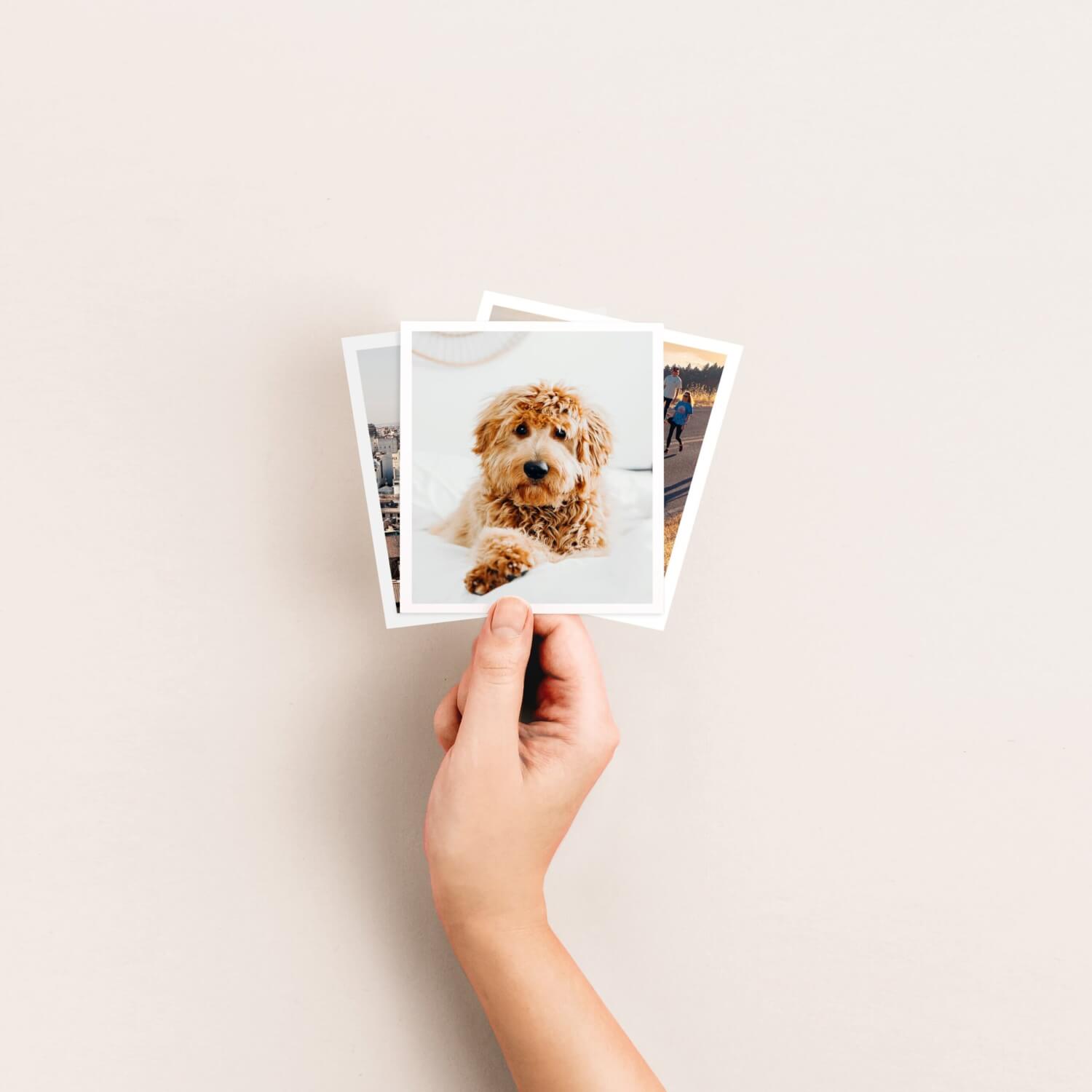 Sticking with classic prints is a great way to go! Whether you frame them or use them to decorate, they show off the love you have for the pets in your home. You can easily print these pet portraits online with an array of sizes, papers, and finishes! 
Can't decide which style of pet portrait will show off your adorable pal the best? We're happy to expertly guide you when you're ready to print. No matter how you choose to print your personalized pet photography, you'll be able to enjoy the wonderful memories for years to come!