Fall in love with our Valentine's Day out-of-the-box ideas for your photography. This commercial holiday is a great way for photographers to gain new clients as well as offer exciting sessions to existing customers. So with this in mind, check out our 3 Valentine's Day Promotions that will create some buzz for your business.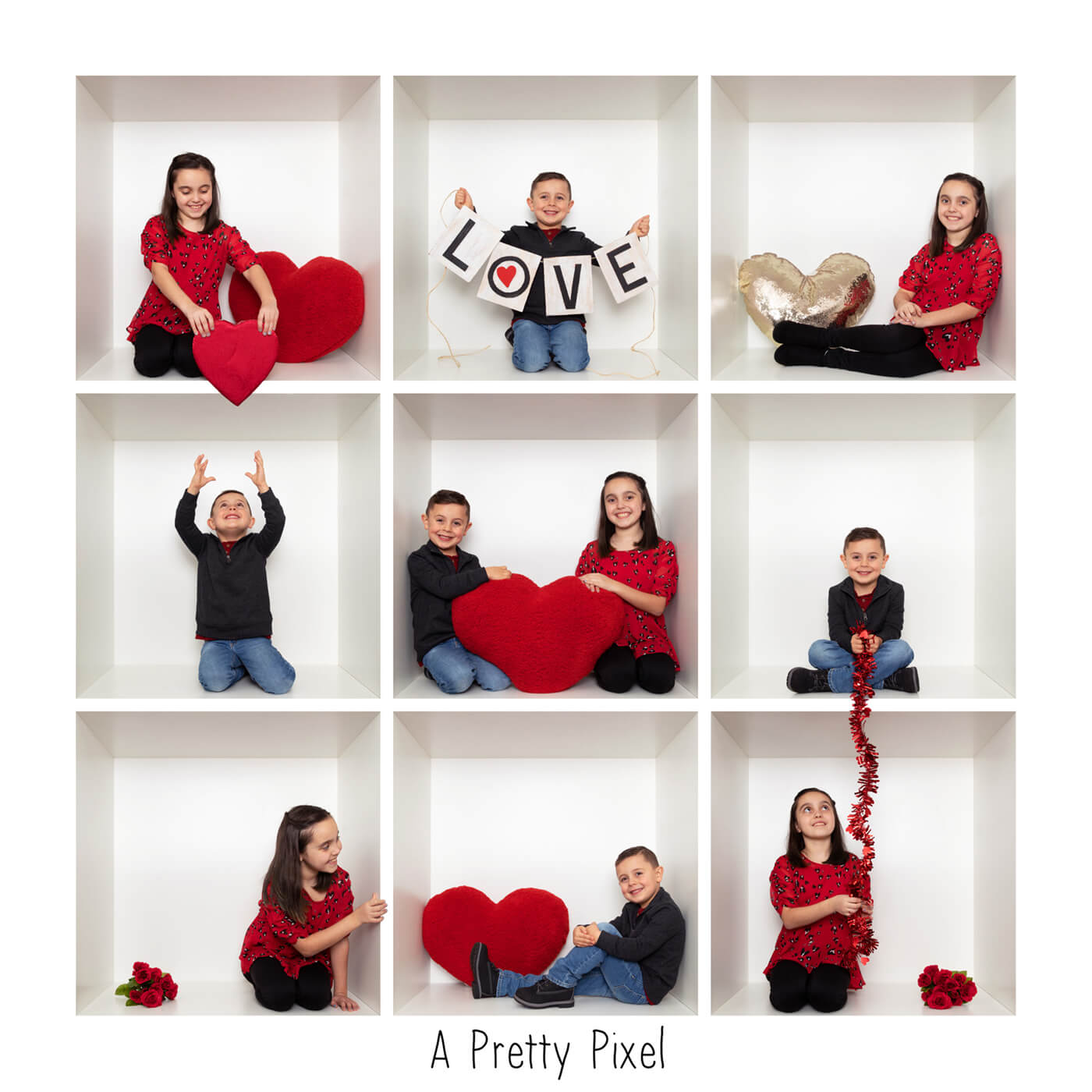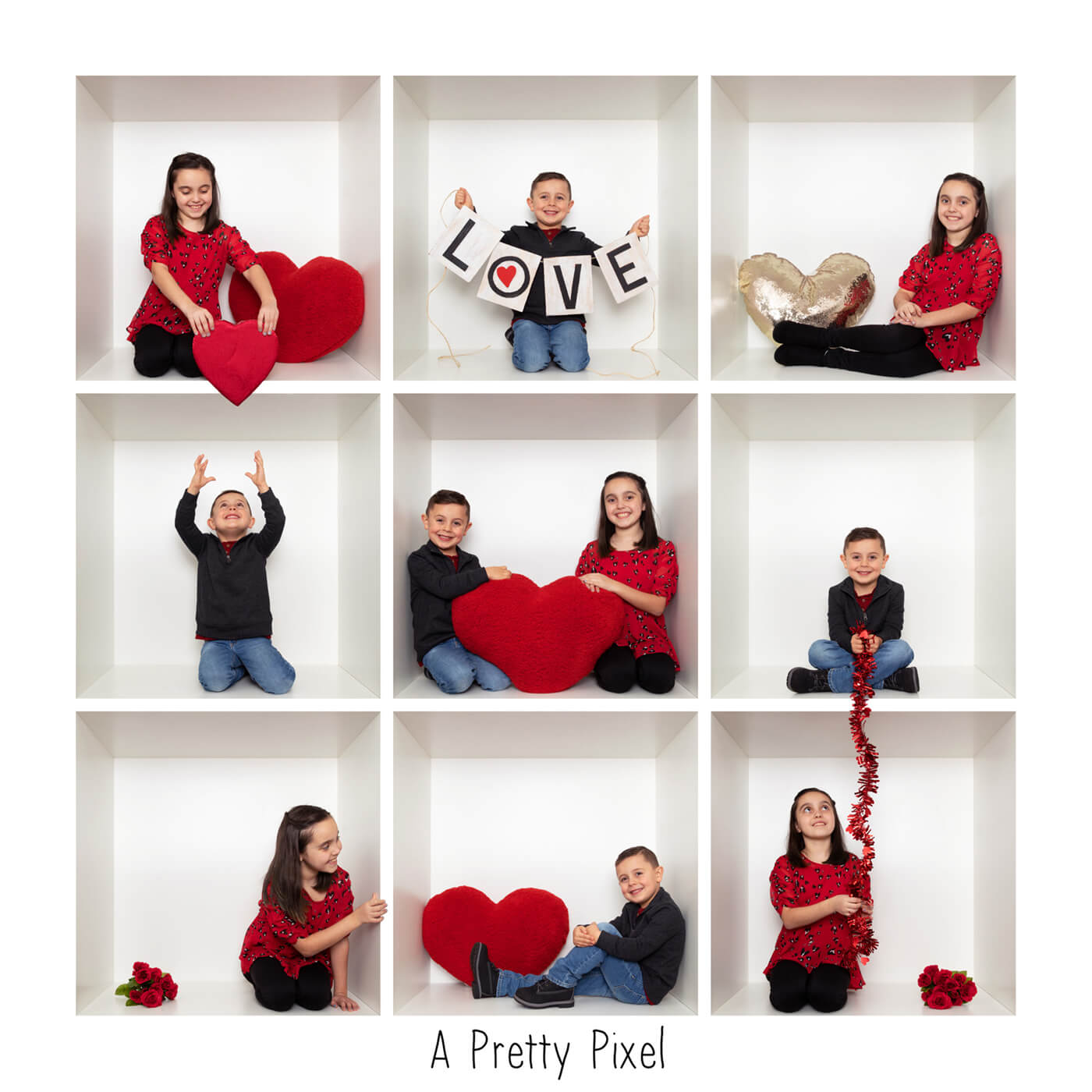 1. Inside the Box
Move over mini-sessions, box sessions are all the rage with photographers. What is a box session exactly? It's a collage of sorts where your subject is within a box. You take several shots and stitch them together to make a four or nine box grid. The sessions are a lot of natural fun for the entire family. You can keep one individual to a box, or if you're doing a family session, you can put different combinations of the family into the box. You can also include Valentine's Day props into the box.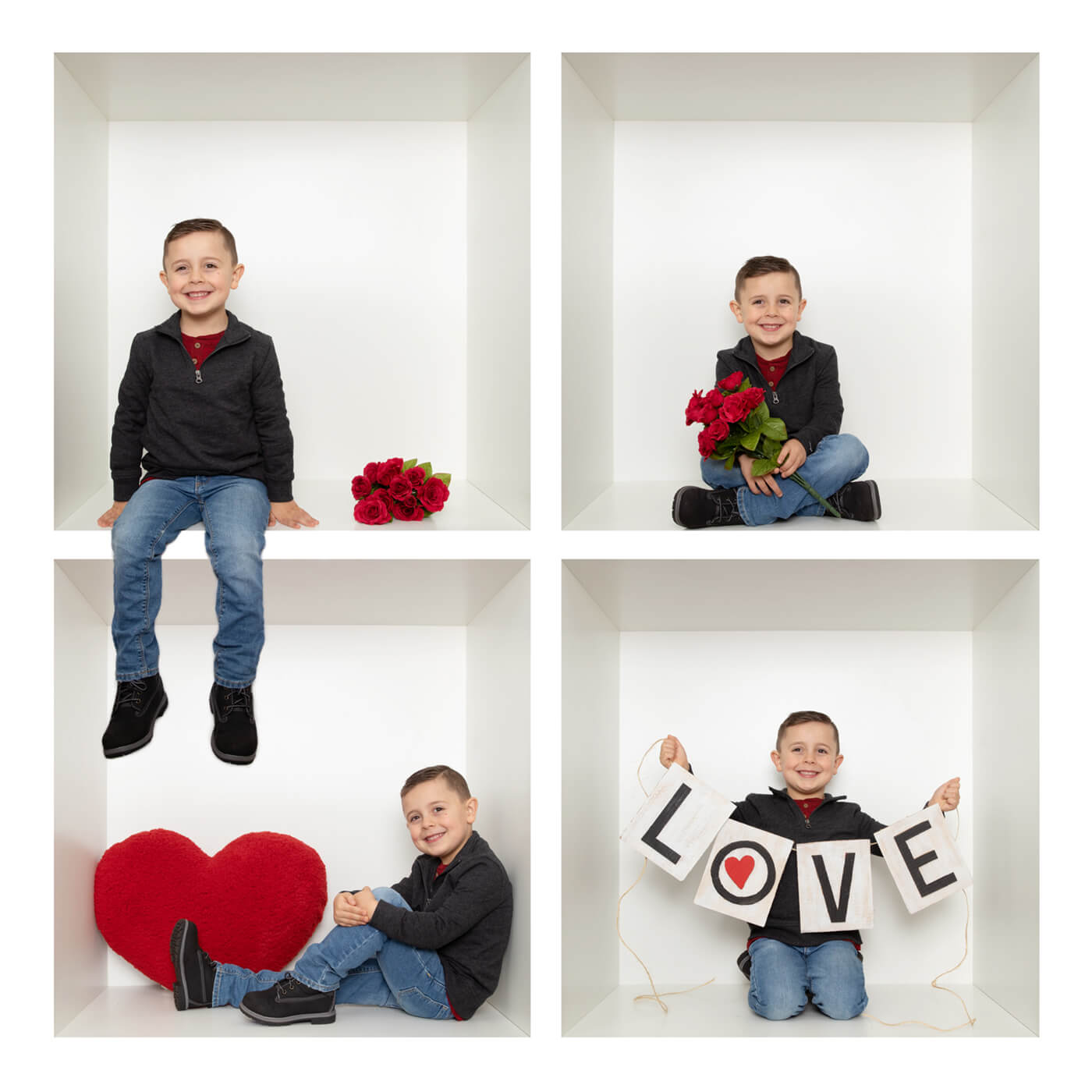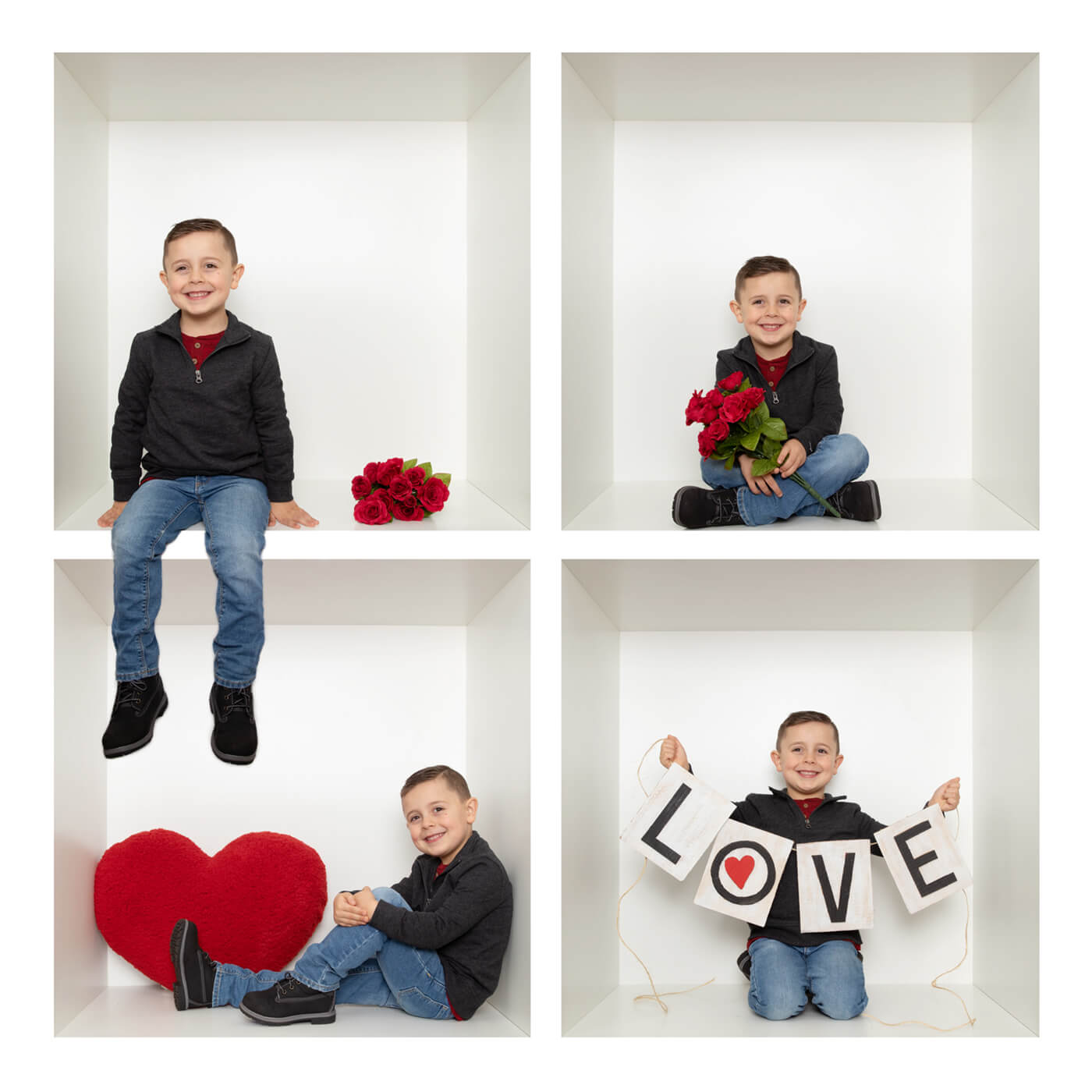 Photographer Terry Geerdts of A Pretty Pixel is a pro at this type of session. She says the success of the box setup is to keep the lighting consistent as well as being savvy in post-production. You'll need to stitch these photos together in post to make the final product. If you'd like to see how she built her set up and how she stitches it all together click HERE
TIP: With this creative campaign, you can offer some unique family heirloom square products like Metal, Acrylic, Canvas and Framed Prints. Don't forget you can also make customized Valentine's Day Greeting Cards.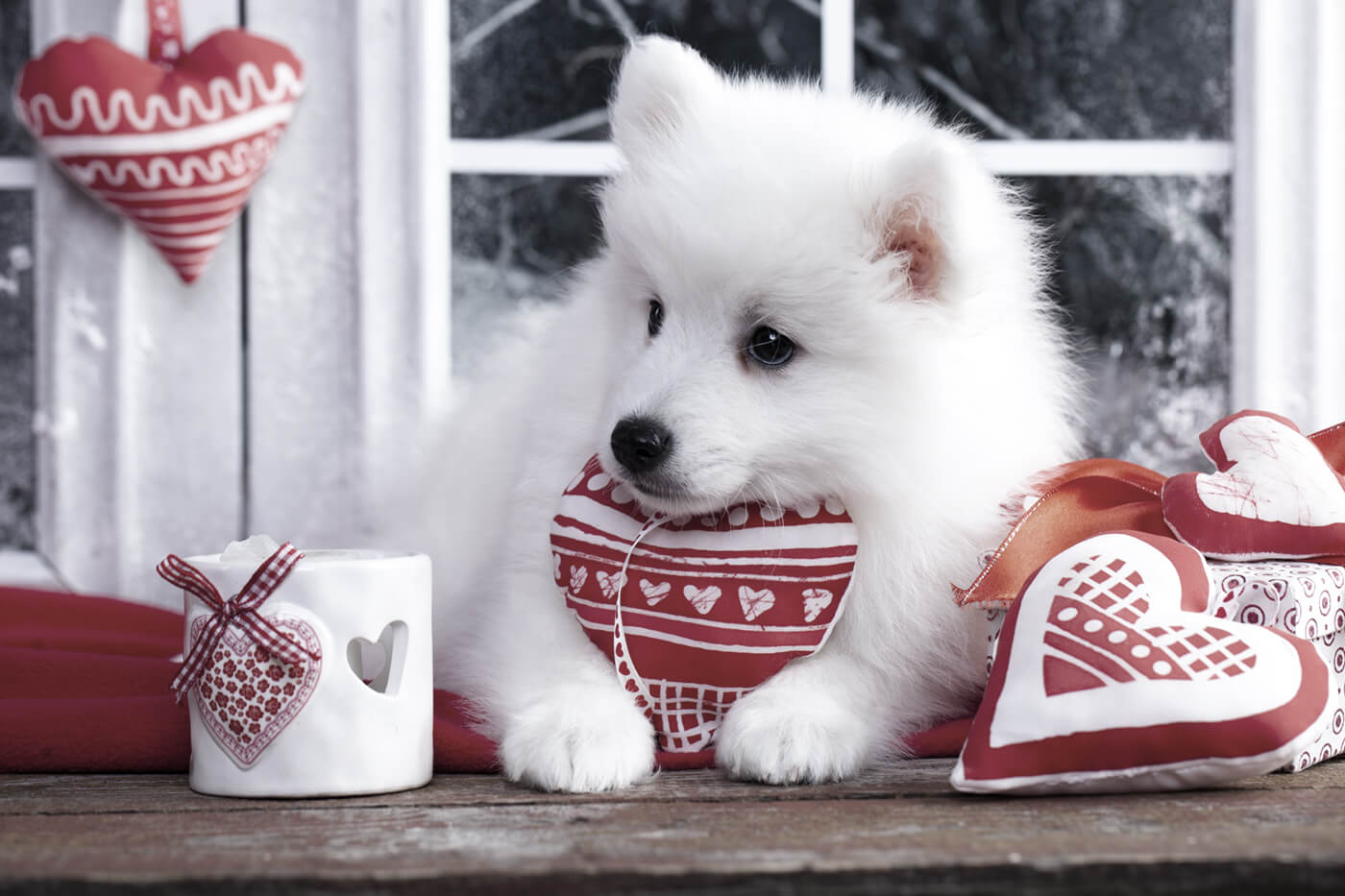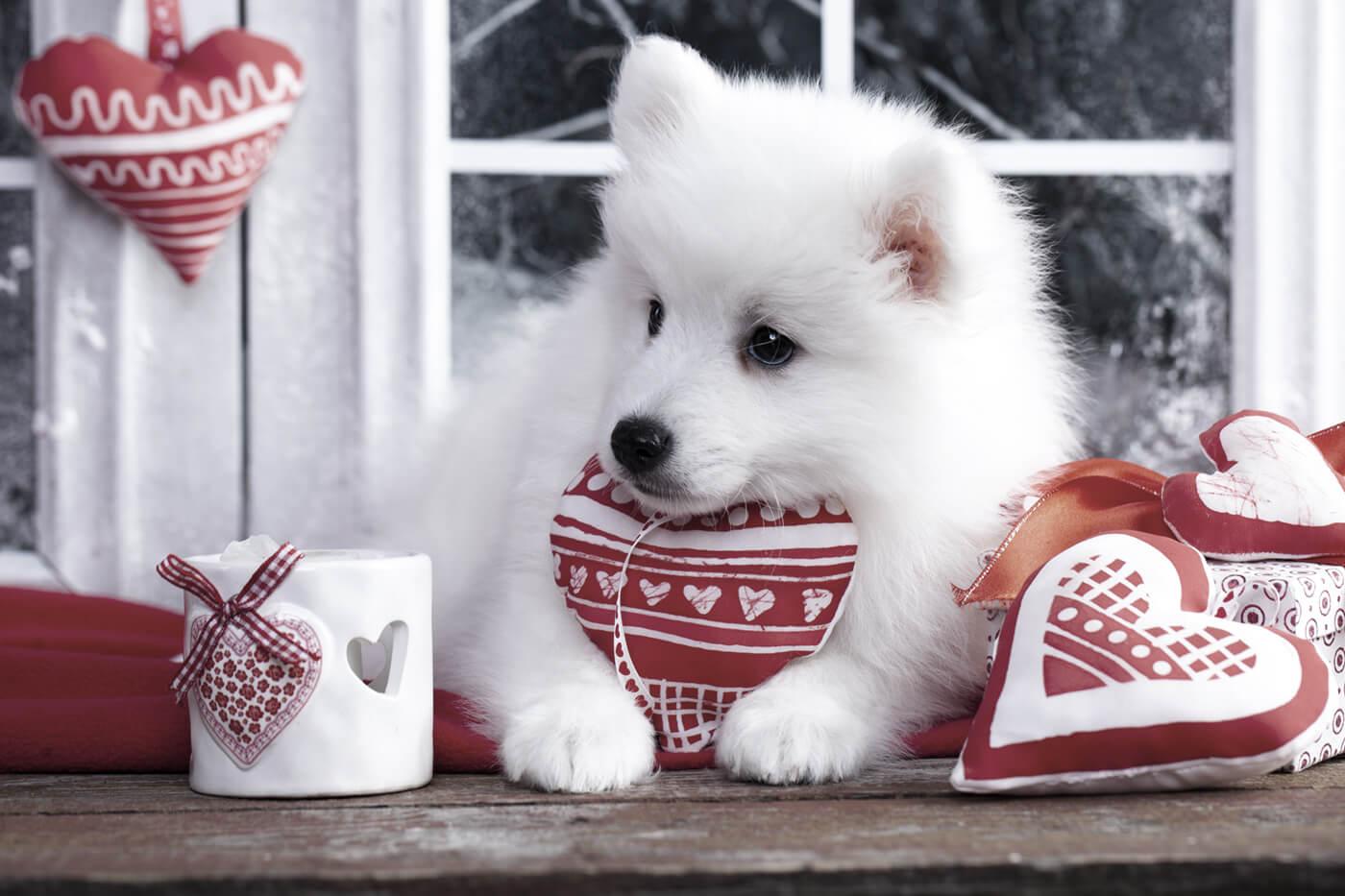 2. Puppy Love
Pets are paws-atively an important part of many families. We understand that pet owners have their camera rolls already full of adorable photos of their pets, but a professional photographer offers not only a pet portrait but a pet portrait with their human.
In order to do this, it's important to know how to work with pets. Make sure to give yourself enough time for the animal to be comfortable with its new surroundings. Talk with the owner to find out about keywords and treats you can use.
TIP: A lot of photographers will work in conjunction with their local animal shelter. You are not only providing professional photos of people with their fur babies, but you're also donating to a great cause. What's not to love about this type of portrait session?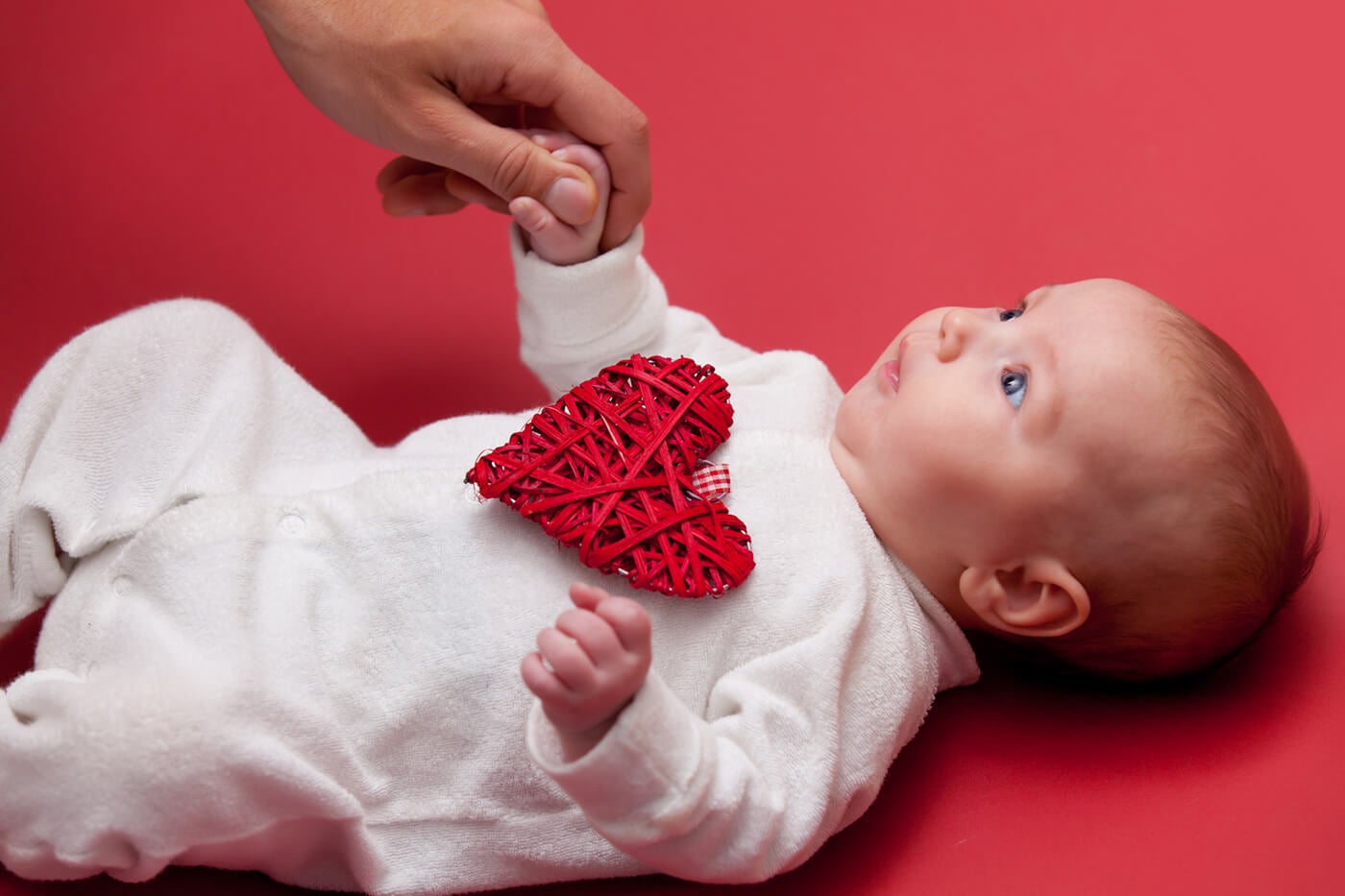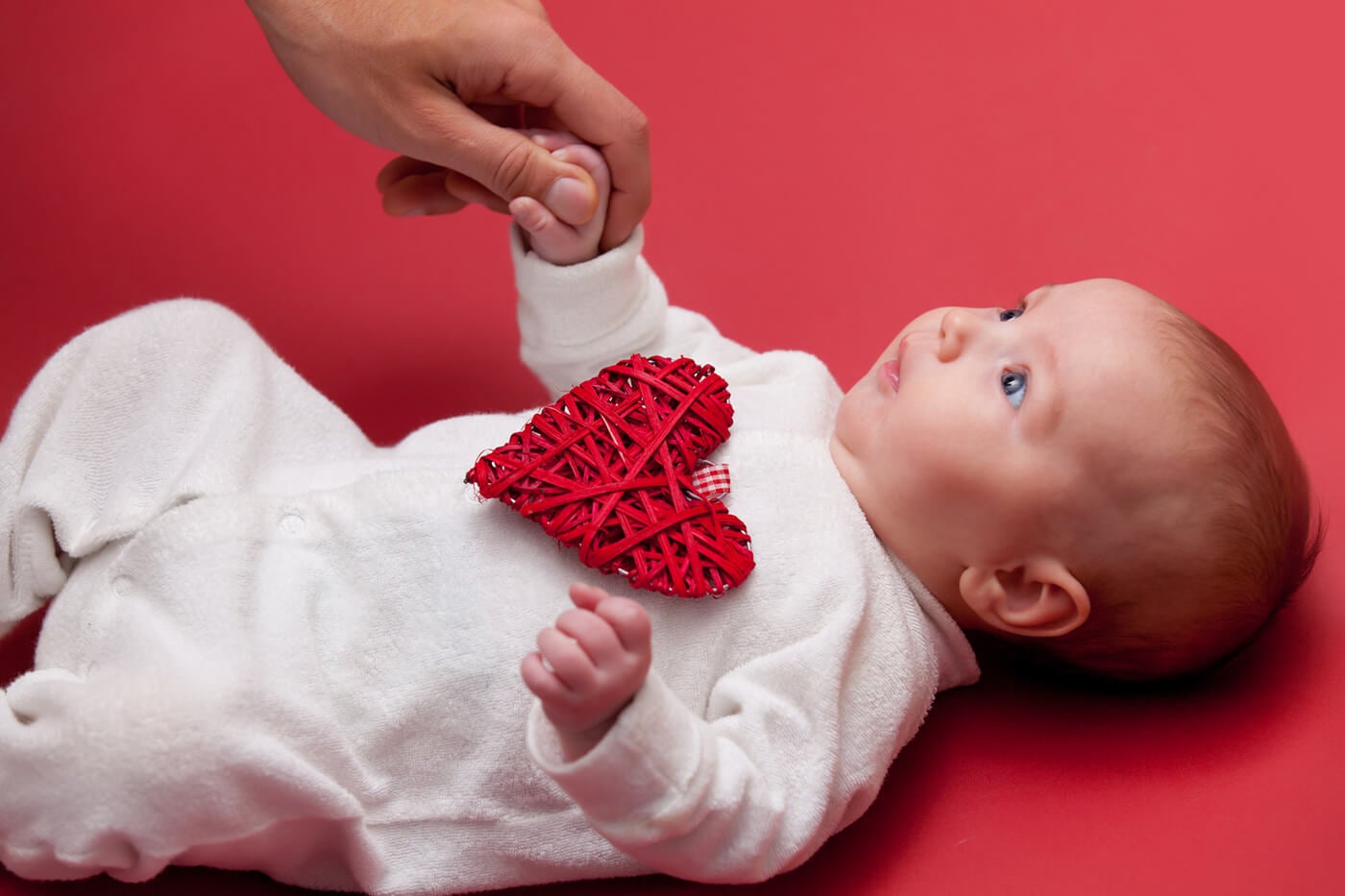 3. Baby's First Valentine's Day
There's something special about all those firsts for a baby. Valentine's Day is one of those firsts that should be captured and printed. There are a few ways you can go about this type of session. Decide whether the sessions will take place at your studio or if you would rather capture more lifestyle images. Working with babies definitely takes more time than photographing adults. Make sure you schedule enough time. It is not advised to advertise these as mini-sessions as babies run the schedule.
TIP: Try to get the baby with its parents as well. What you are doing by offering this, is being able to offer more portrait selling options. It's an upsell that will organically lead to more portraits. It's important to not push this type of option if you feel or the parents feel that the baby has had enough photos.
Bring These Ideas to Life With Print
These are just a few ideas that can help break you out of the pack and bring attention to your studio during Valentine's Day. When the sessions are over, Printique is here to help. If you're doing in-person-sales, make sure to prepare a few wall galleries by using our Wall Design Wizard Tool. You can even have your clients email you a photo of where they would like to start a portrait wall. This way you can prepare several options to help guide your customers.
Looking for more photography marketing tips to help your business? Check out these blog posts for more inspiration:
Establishing Your Brand in Pre-Shoot Communications
Mastering the Art of In-Person Sales (IPS)