This spring and summer will be the first time many of us reunite with extended family, friends, and colleagues in more than a year. The next few months are full of milestone events for families (end of the school year, graduation for some, vacations), and small gatherings feel like a welcome re-entry into those social circles.
Celebrate and commemorate all those events with a photo book for everyone in attendance. For milestone or more formal events, a Hardcover Photo Book is great, or – starting at $10 – a Mini Softcover Photo Book is ideal for more casual moments. Both are perfect to document the get-togethers we've been waiting for all these months! Here, a few ideas for the ones that might be sitting on your calendar: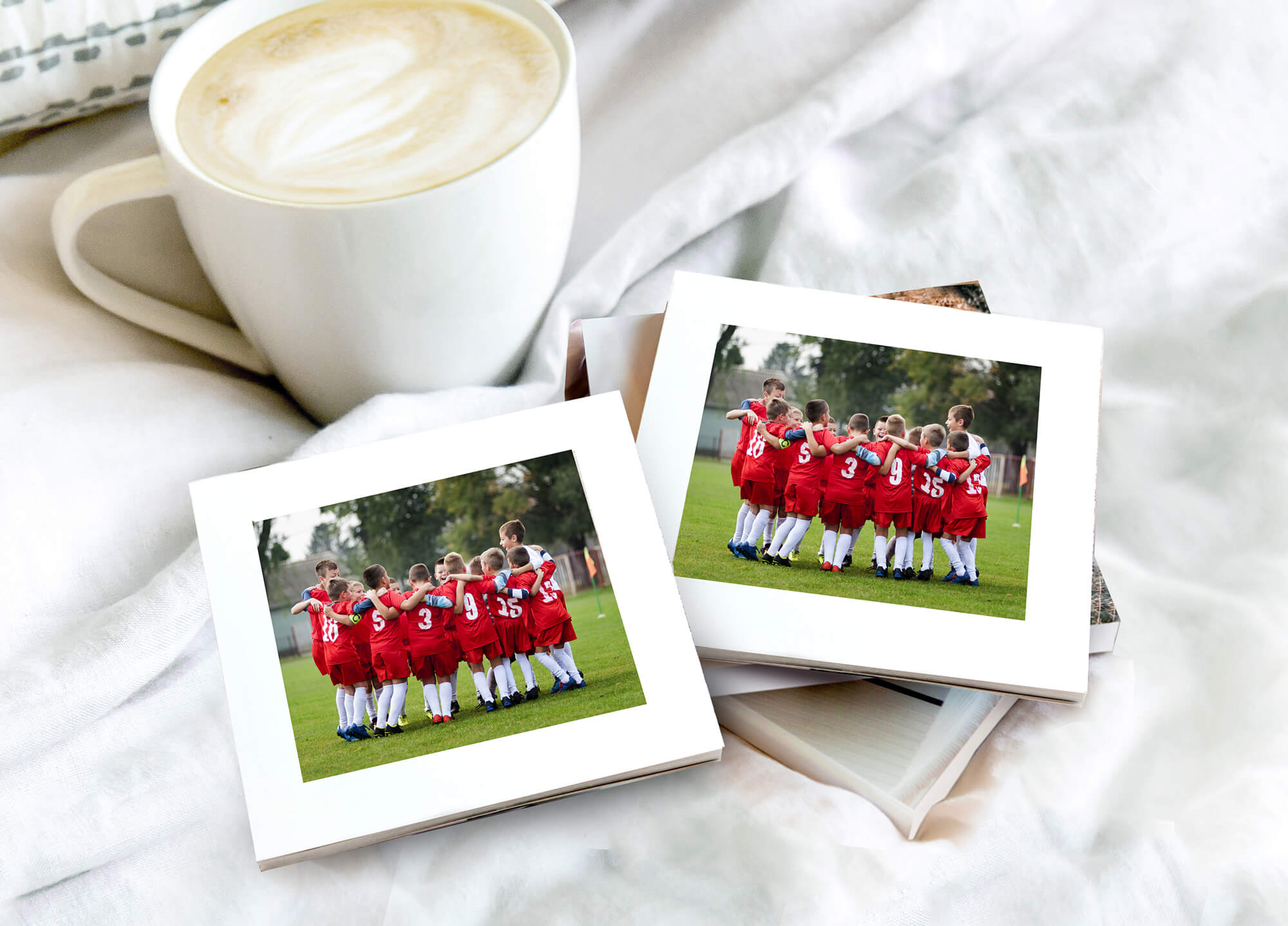 Kids' Sports Season
You don't have to have a winning season to make a book, the memories will be appreciated all the same. Collect pics from other parents including some action shots and scoring. They don't all have to be of games, pictures of practice and just the team together will create a nice balance. Don't forget to include a team photo with the trophies. Print one for each player and don't forget to send a book to the coach.
Girls Get-Together
Whether it is a spa trip, bachelorette, or a birthday celebration, create a book of memories that everyone will be thrilled to get. Ask everyone to send you their best photos and/or pull from social media and the book will come together in no time. This is also an extra special gift if there is one person you are celebrating (birthday, bachelorette) because they are most likely too busy to have taken any photos of their own.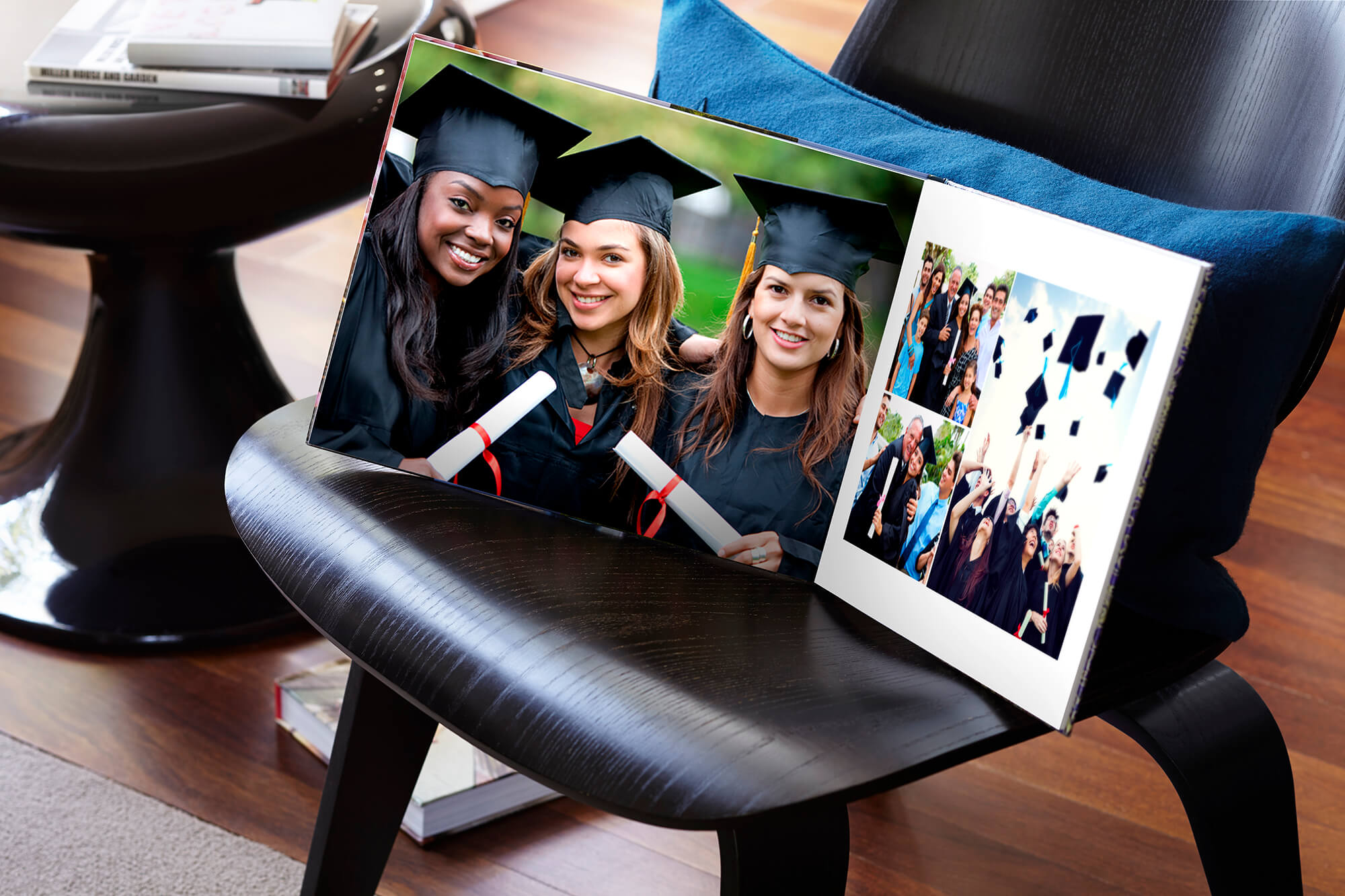 Prom or Graduation
Your high schoolers (or even college grads) might not care now, but they will be glad you documented the big event. You can include getting ready pics, detail shots of the dress, etc. as well as photos of  their friend group. You can gift the books to the gang and their families this summer.
Cousin Crew
There is a special bond between cousins – like siblings, but more fun! If you've been spending lots of extended family time together, collect images of the kids together and give one to each family.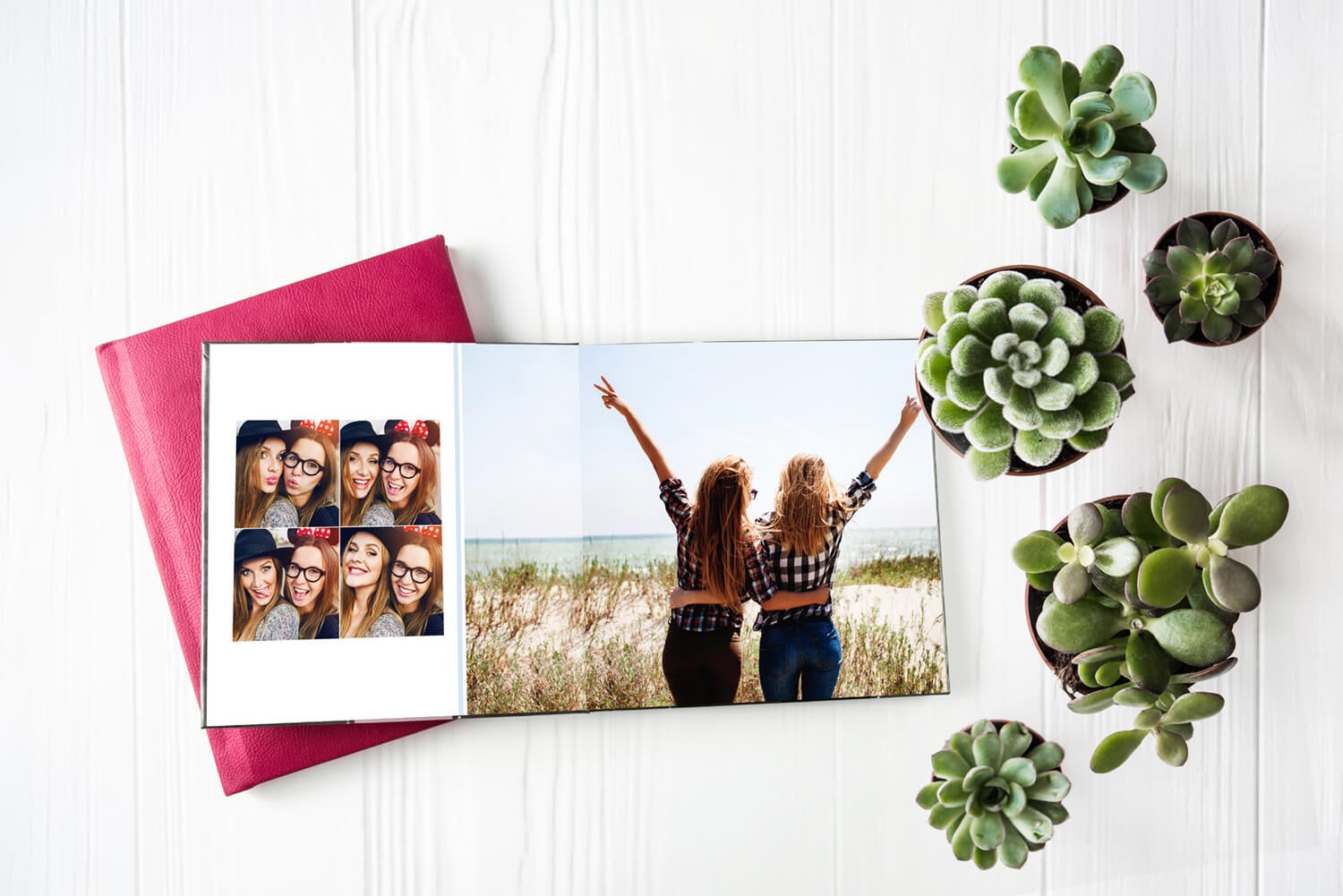 Summer Road Trip
Friend group heading out? Family tip? Mix together some landscape shots, pics of places you stayed, restaurants you went to and of course some snaps of all of the people you visited along the way. They will be transported back to your visit every time they open it. You don't have to be the official trip photographer. Enlist others on your trip i.e., your friend who loves to take close ups of buildings or your other friend who loves taking pics of every meal.
HS Senior Year Friend Group
This would be fun for the high school seniors to work on together. Teens are constantly taking pictures with their phone, so there will definitely be plenty of pics. The book could be divided by year or just be a fun collection of random pics of the squad.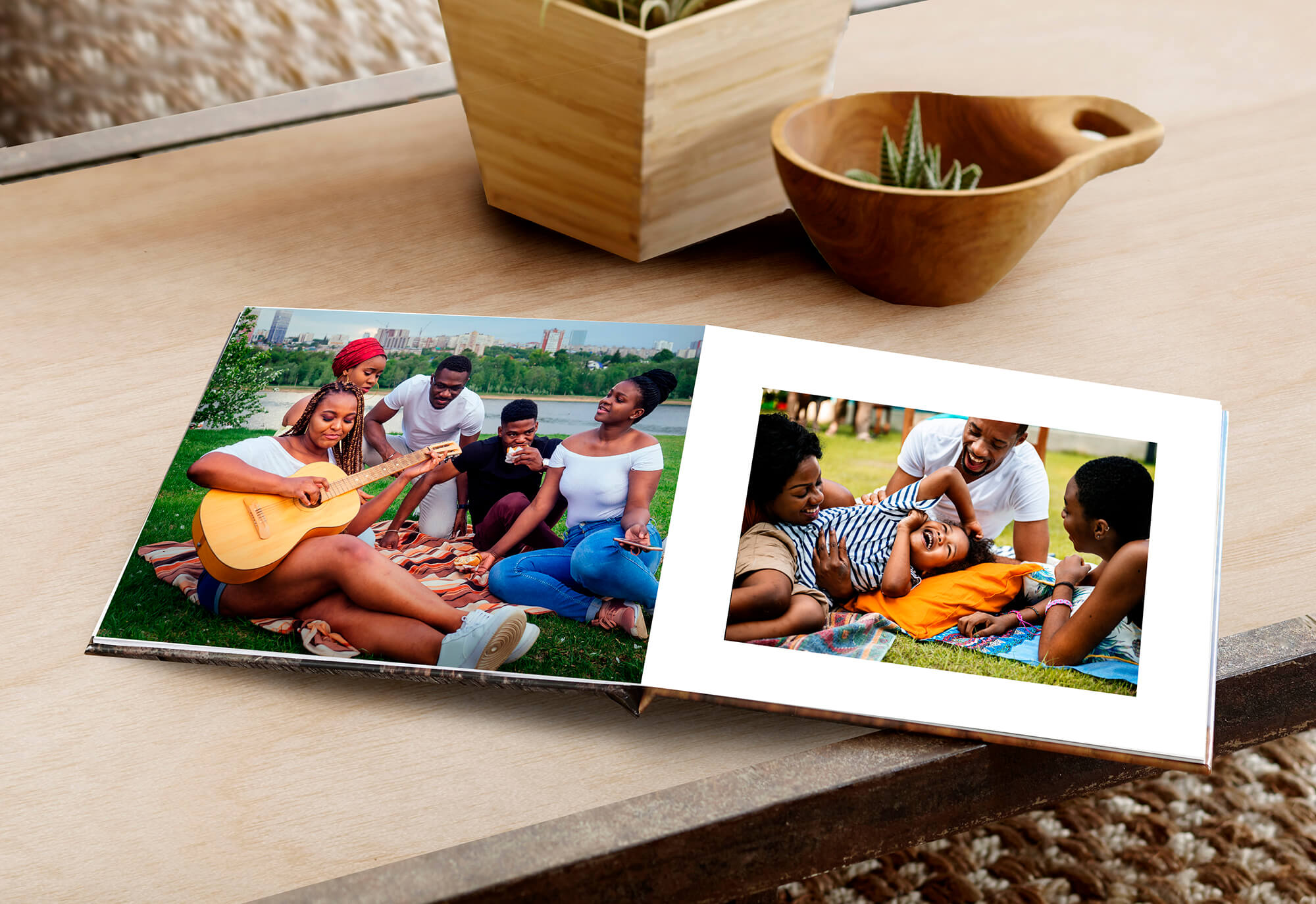 Family Reunion
Possibilities include a family tree, pics of relatives who couldn't make it. Maybe the book could be arranged from oldest to youngest or each member could have their own page with a picture and stats, e.g., "Granny Rose: 3 children, 11 grandchildren, 2 great -grandchildren, 3 husbands ;), makes the best peach pie."
A few more ideas
Annual Tradition: The Birthday Interview Book
Photo Book Gift Ideas for Kids
Create an Ancestor Gallery Wall With These Tips