It's the unicorn of photos: that perfect picture where everyone in the family has their eyes open, is looking in the same direction, has their hair brushed, and if you're really lucky, looks happy to be there. While it might be the most wonderful time of the year, it can also be the most challenging when it comes to taking a family holiday photo for this year's holiday cards.
We asked pro photographers who specialize in family portraits for their best tips for taking a picture that will stand out from the crowd.
Scout the location beforehand.
"Don't attempt to wing it, especially if you have young children with short attention spans," says Mission Viejo, California-based photographer Valerie Goettsch, whose website features free Adobe Lightroom video tutorials. (She also teaches an online video course on family portrait photography for beginners.) "Think about poses and logistics and any props you might want."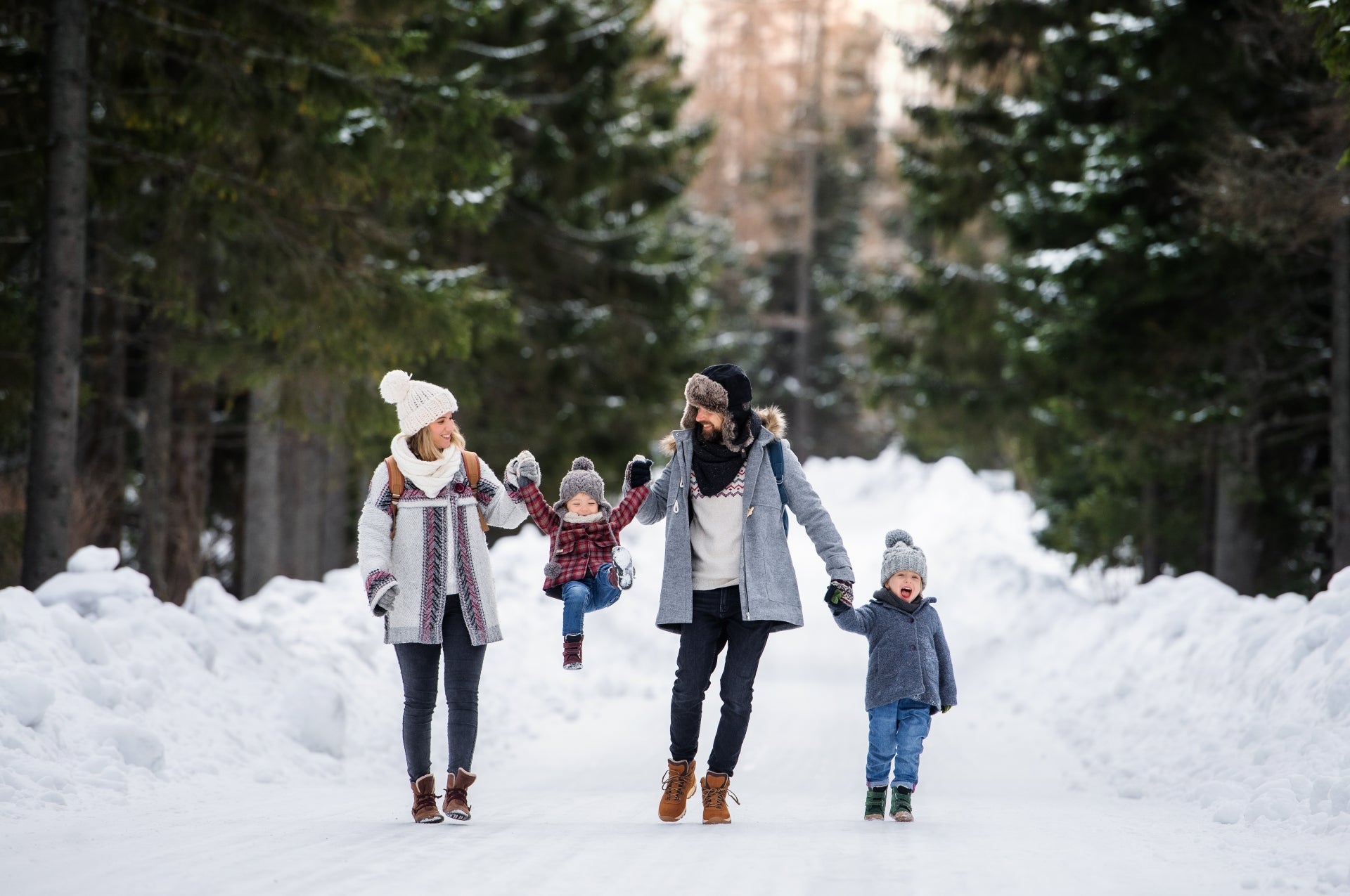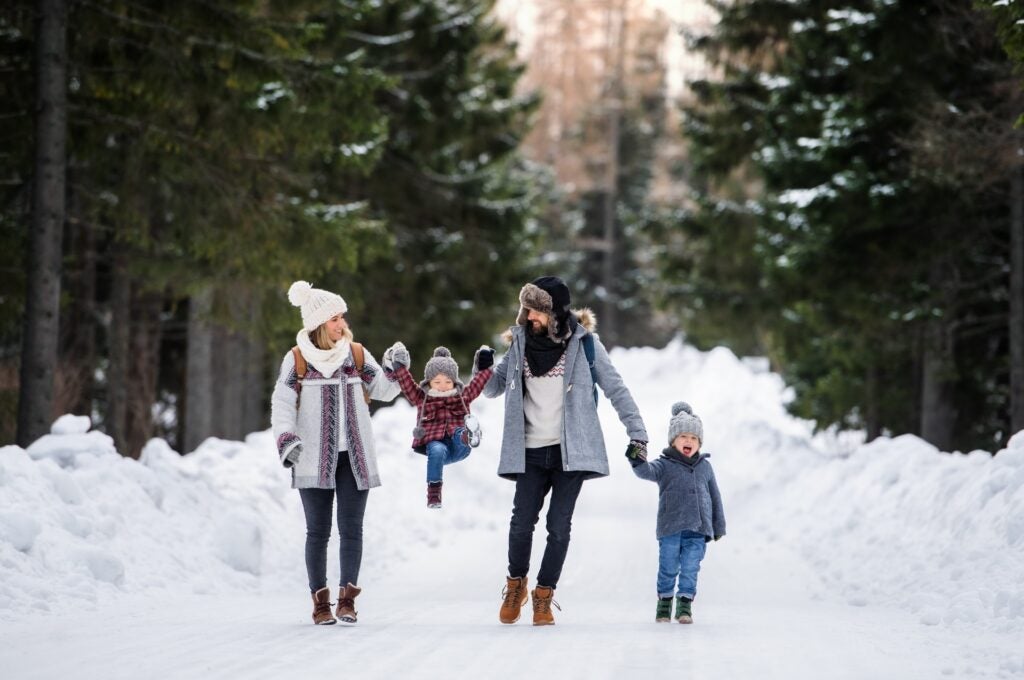 Take advantage of natural light in your family holiday photo.
Whether you're shooting indoors or out, natural light is the key. "It helps create photos that feel natural and timeless," says Agnieszka Wojtowicz, a lifestyle and family photographer and owner of WojoImage Photography in Seattle "The good light and lots of outdoor backdrop options make it easier to take photos outdoors. But you want the viewers' eyes to go to the people in the photos, so be sure the background isn't too busy or crowded.
"If you're taking your photos on a sunny day, make sure to pose people with the sun behind them," says Wojtowicz. "You want to avoid squinting or having shadows on people's faces."
"Scout your location in relation to where to sun will be when you'll be shooting," advises Goettsch. "The ideal time to shoot is during the 'golden hours' just before and after sunrise or around dusk. The sunlight is softer and more flattering, and you won't get harsh shadows."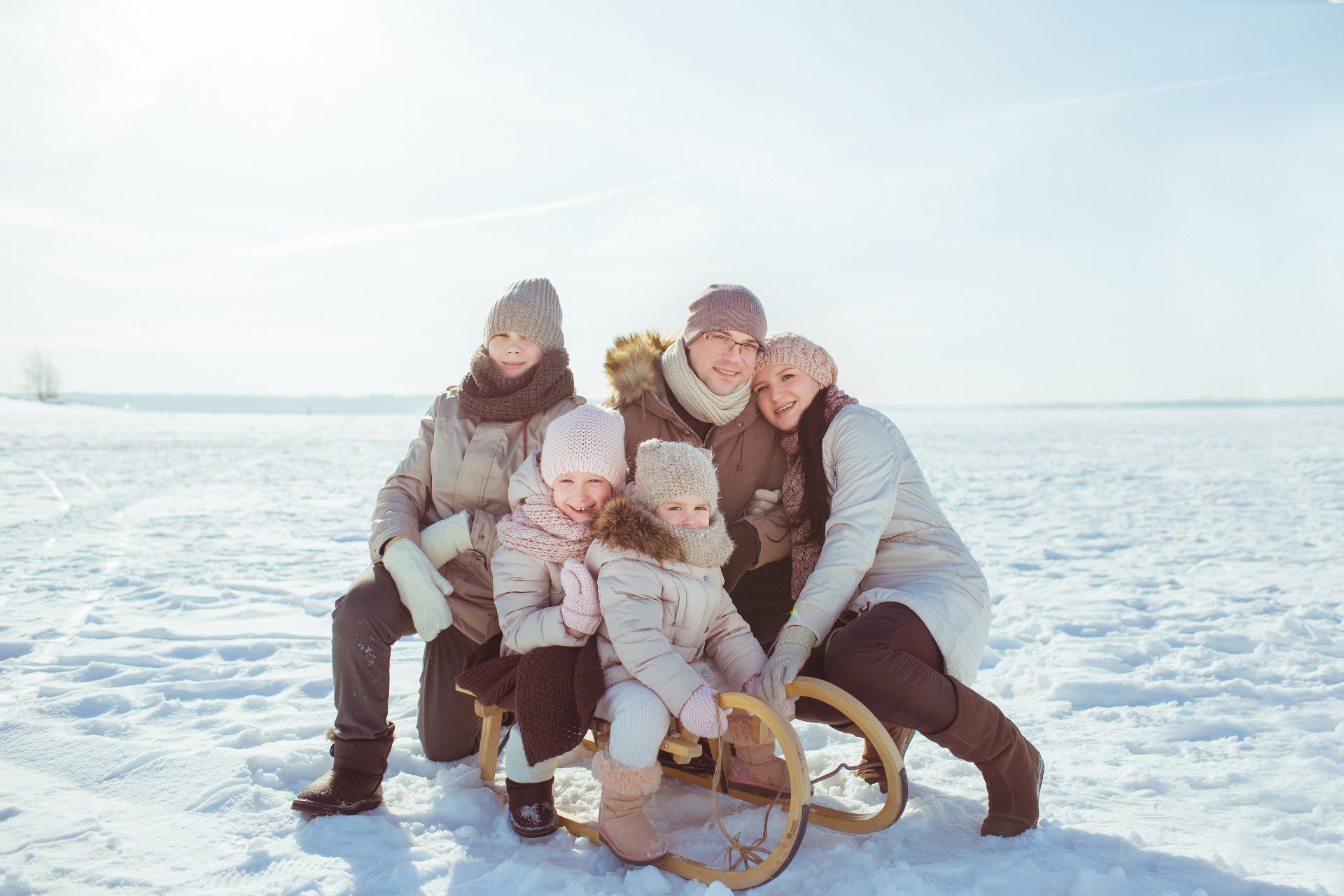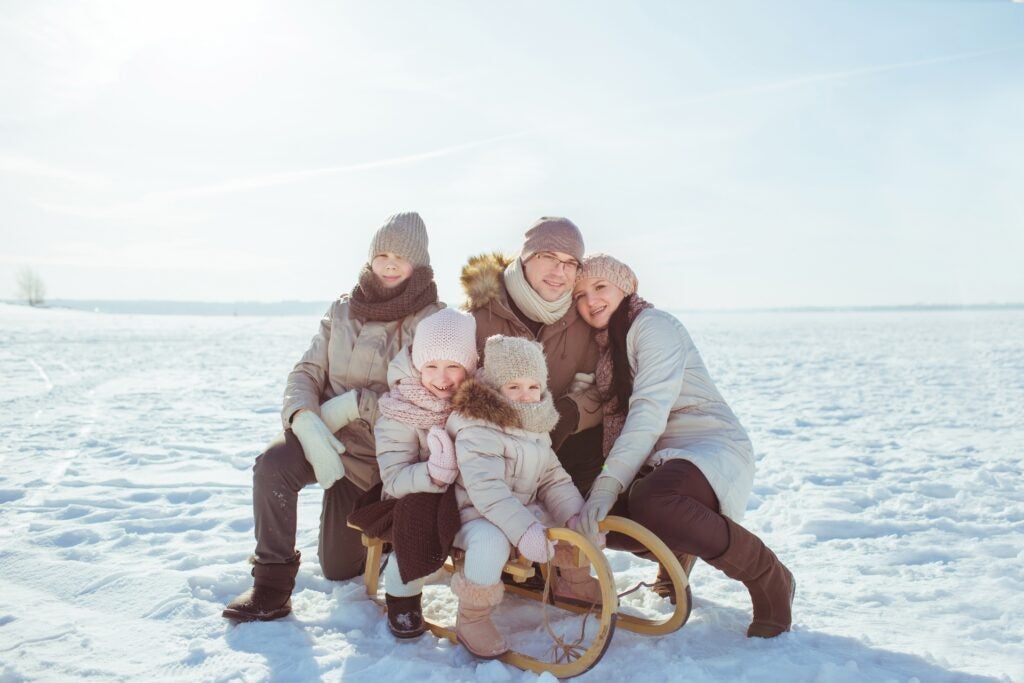 But if it's too chilly for outdoor shoots, indoor pictures can also be beautiful. "Choose a simple background like a neutral-colored wall," suggests Goettsch. "Open your curtains or blinds and let in as much light as possible."
"Turn off all the lights and look for the brightest room with the biggest window," says Wojtowicz. Adds Goettsch, "Try to avoid using flash because it can cast shadows or cause odd color casts.
"A popular indoor photo idea, especially if you have young kids, is to dress your gang in matching aprons and photograph them baking cookies or other treats," Goettsch notes.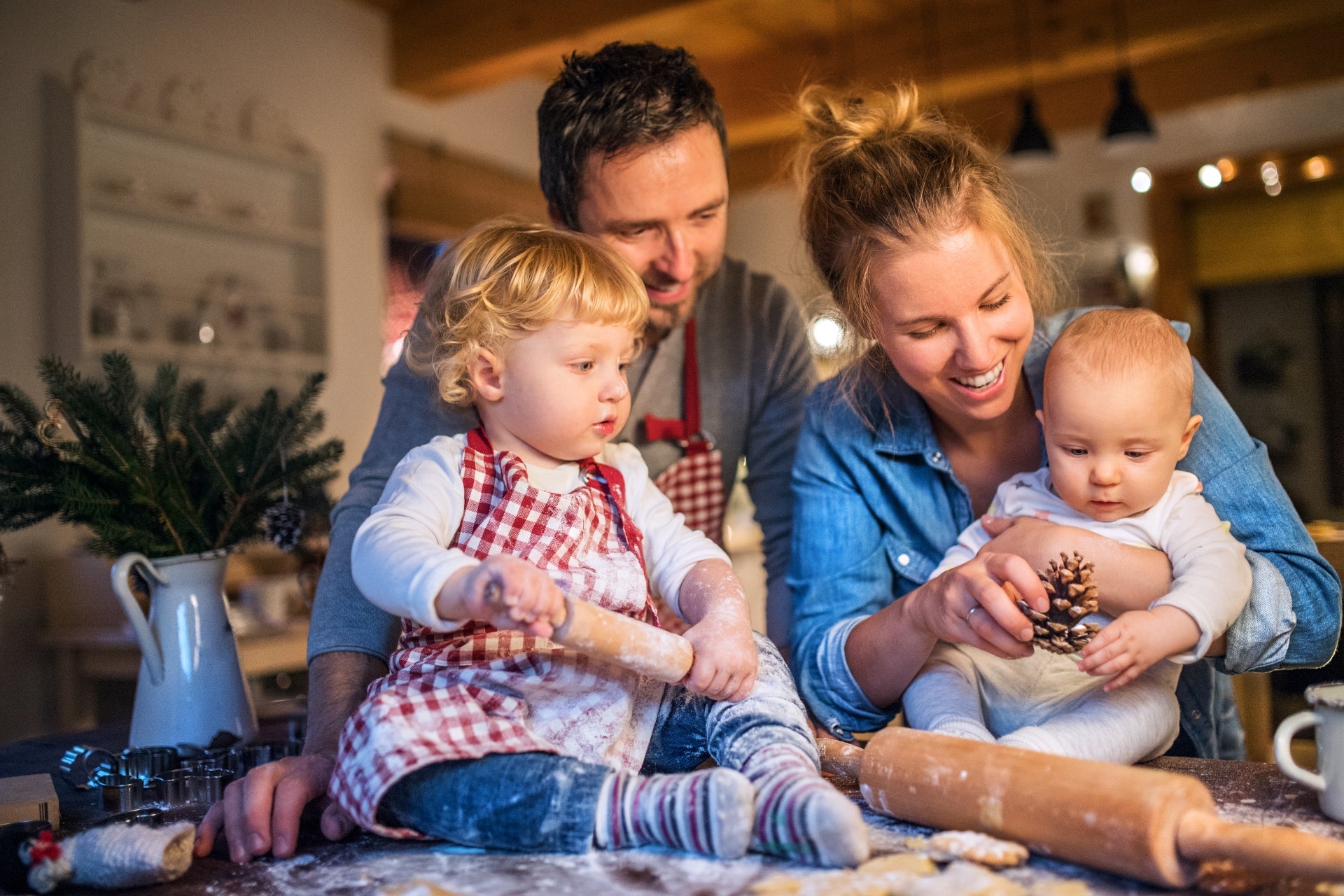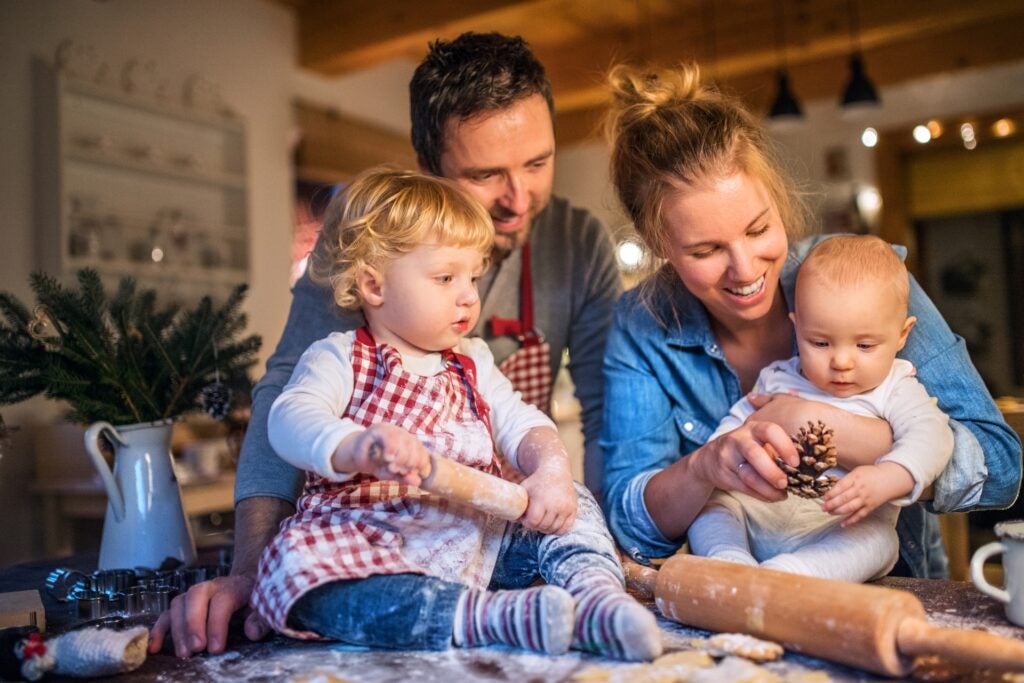 Incorporate autumn scenery.
Since you'll probably be taking your holiday photo well before the first snowfall, consider including traditional fall scenery like trees with brilliantly colored leaves (or big piles of them) or an arrangement of pumpkins, squash, apples, corn stalks or mums.
"Take advantage of the autumn colors and head to a park, a river, a walking trail or even to the beach," says Goettsch. "A farm or a pumpkin patch would make a great setting. And don't overlook your backyard or front porch. If it's a little dreary outside, brighten things up by snuggling under a colorful quilt or blanket."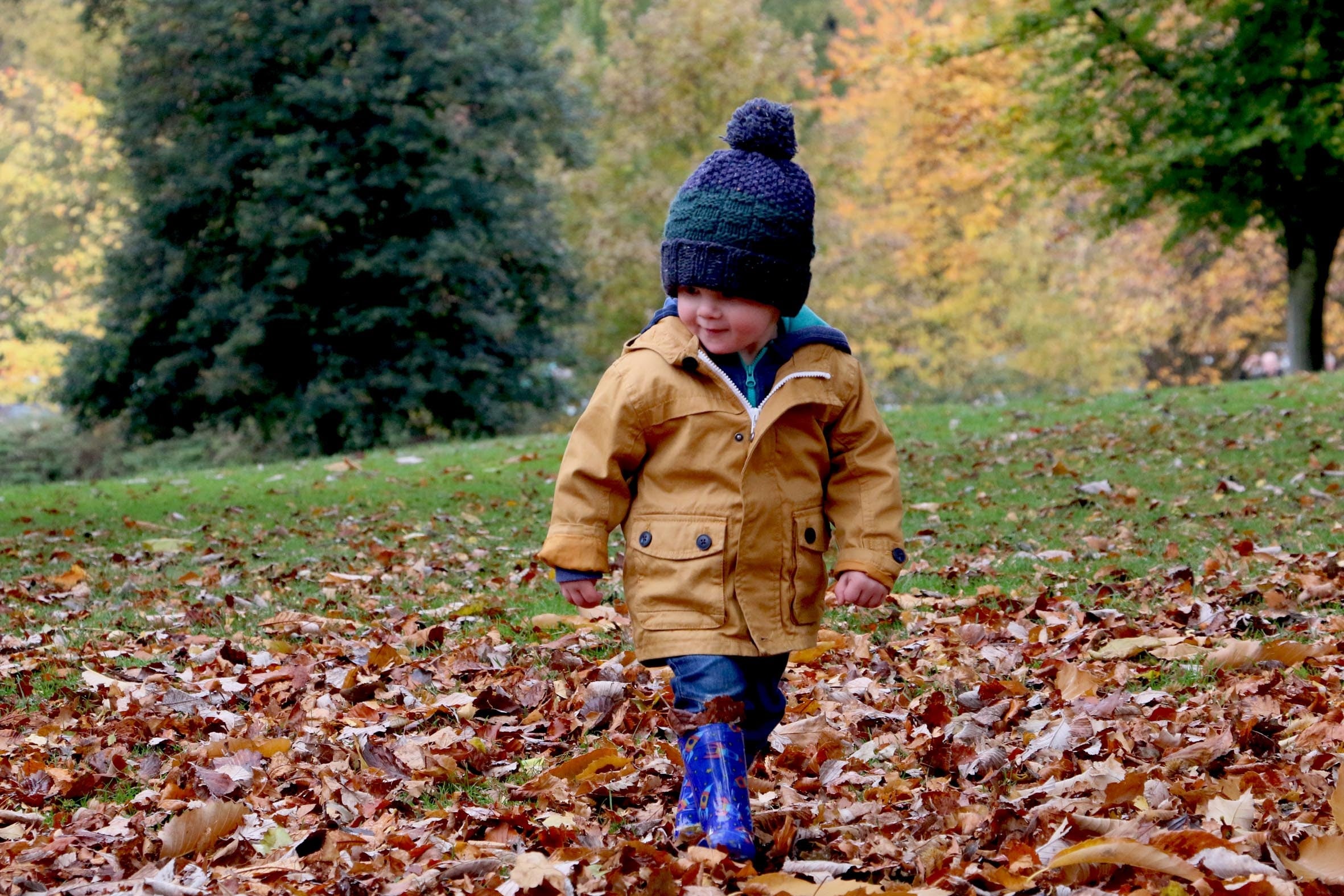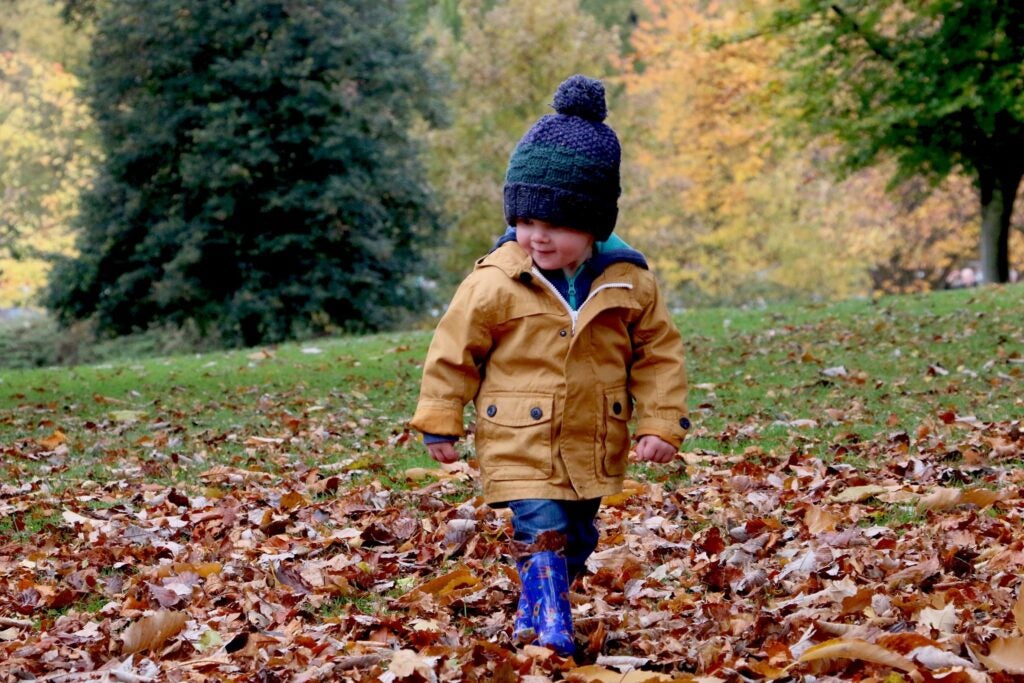 Decide on the wardrobe.
While you don't want to look like a boy band in matching outfits, you don't want it to look like everyone was invited to a different party. "Keep it simple, not too flashy or busy," says Goettsch. "You could pick a favorite color or a similar pattern. Solid colors, subtle plaids or winter florals show the holiday spirit and look coordinated without being matchy-matchy. If you have a neutral background, choose jewel-toned clothes such as deep blue, green or red for a nice color pop."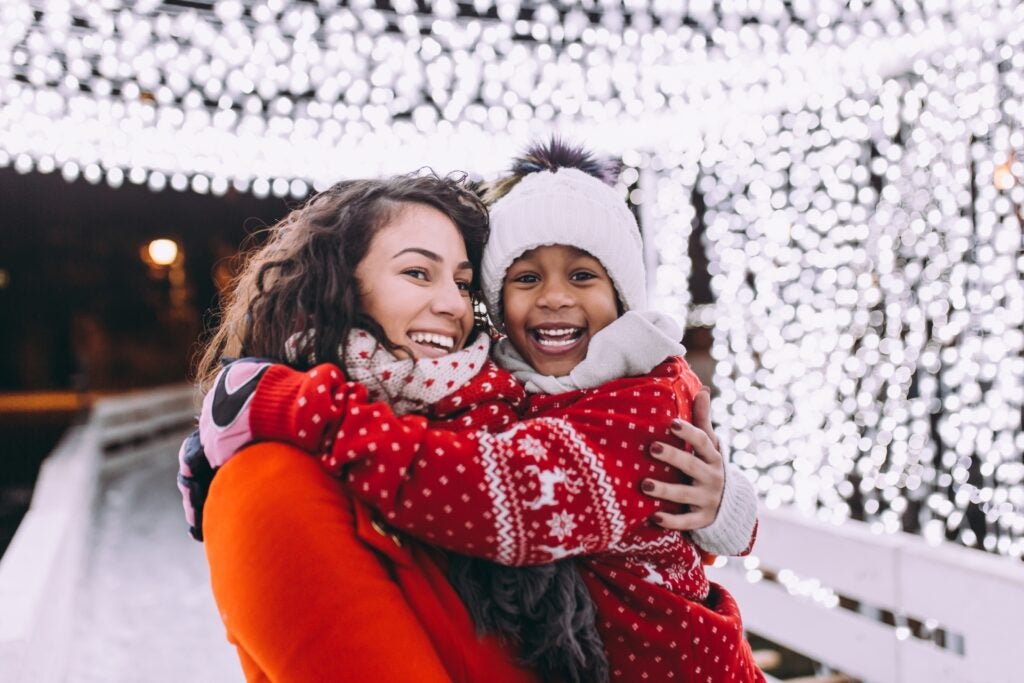 Plan everyone's positioning.
Arranging people in your holiday family photo will all depend on many variables including the size of your group and the age of your children. "Get family members as close together as possible," says Goettsch. "If you have little ones, hold them or even have them stand on a step stool or sit on a chair or bench so everyone's face is in the same general area. Having said that, try to avoid a straight row because it's not as interesting; stagger people so their heads aren't exactly lined up."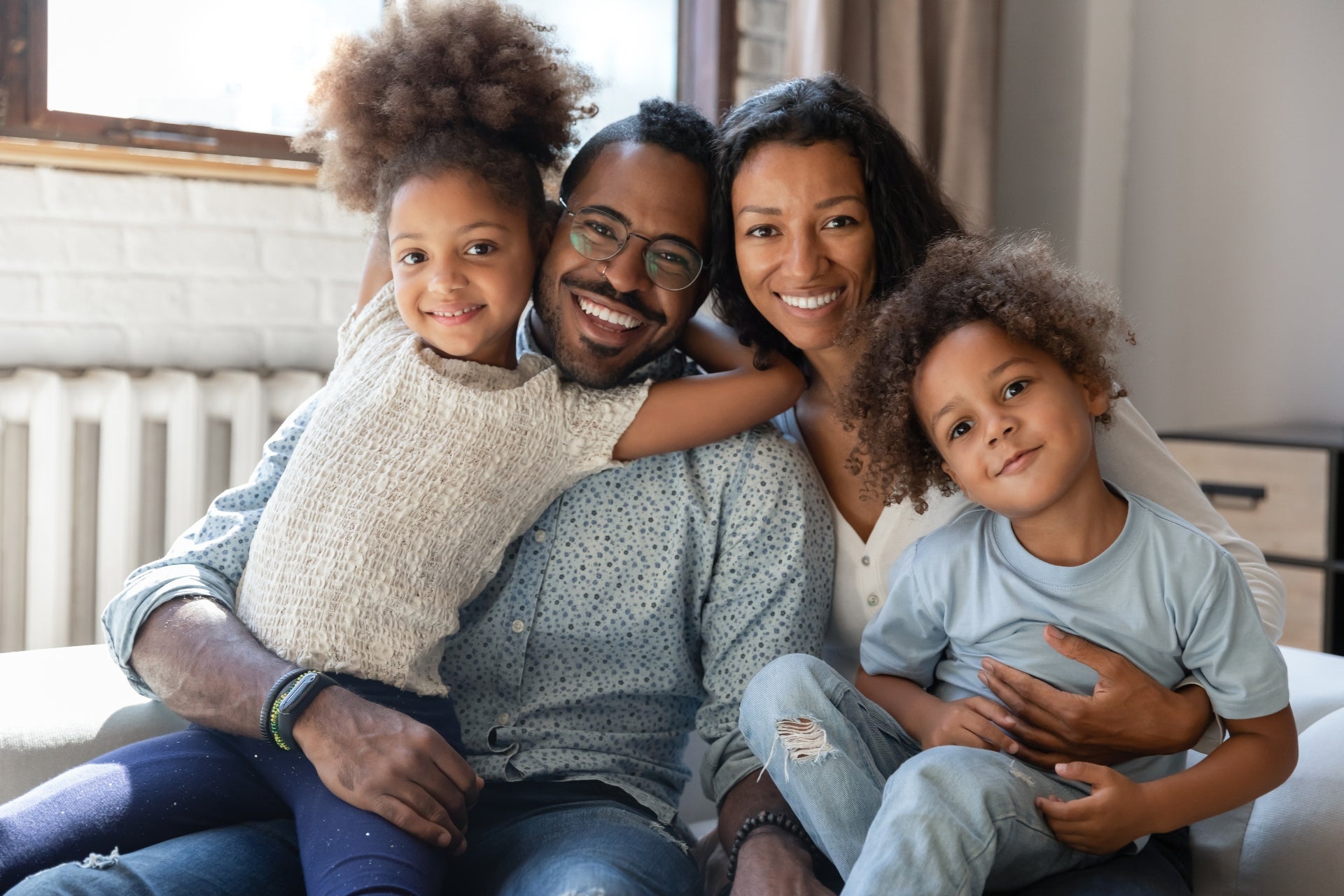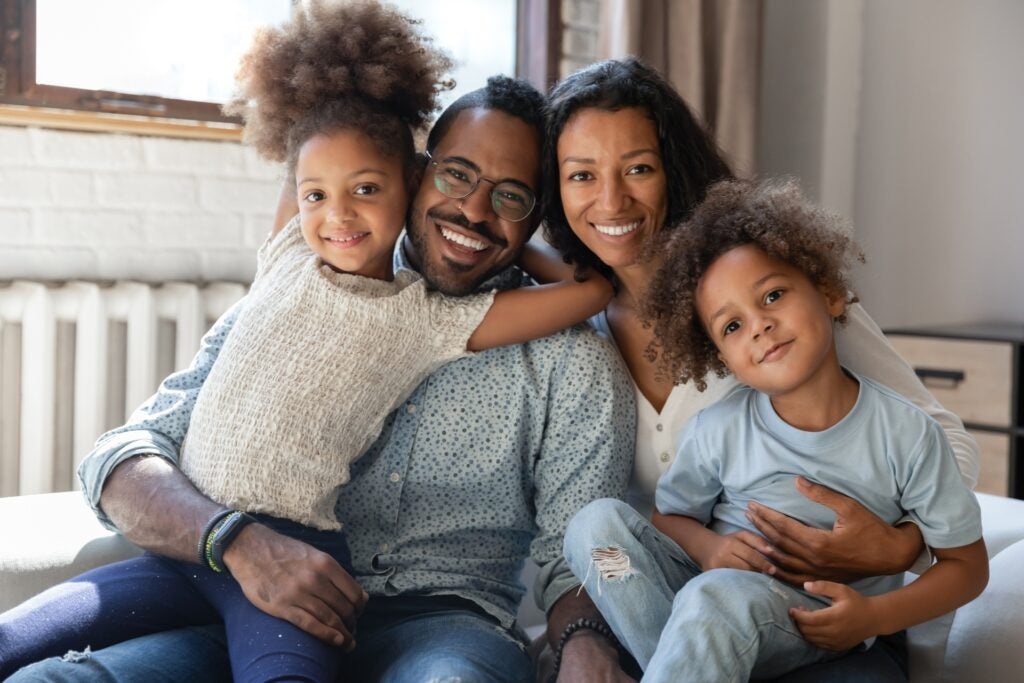 Try these tips to get kids to cooperate.
"Make sure they're fed and well-rested before you start, and bring snacks for the younger ones," says Goettsch. "Think about how you want to pose them beforehand. You're going to have to work fast, especially with younger children. Bring their favorite toys or stuffed animals to keep them busy. With older kids, get them involved, maybe ask them to come up with their own poses."
When working with babies, Wojtowicz recommends bringing a prop or a comfort item to get their attention. "For school-age children and teens, I recommend setting expectations, and letting them know how important this session is for you. Sometimes a fun reward does all the magic."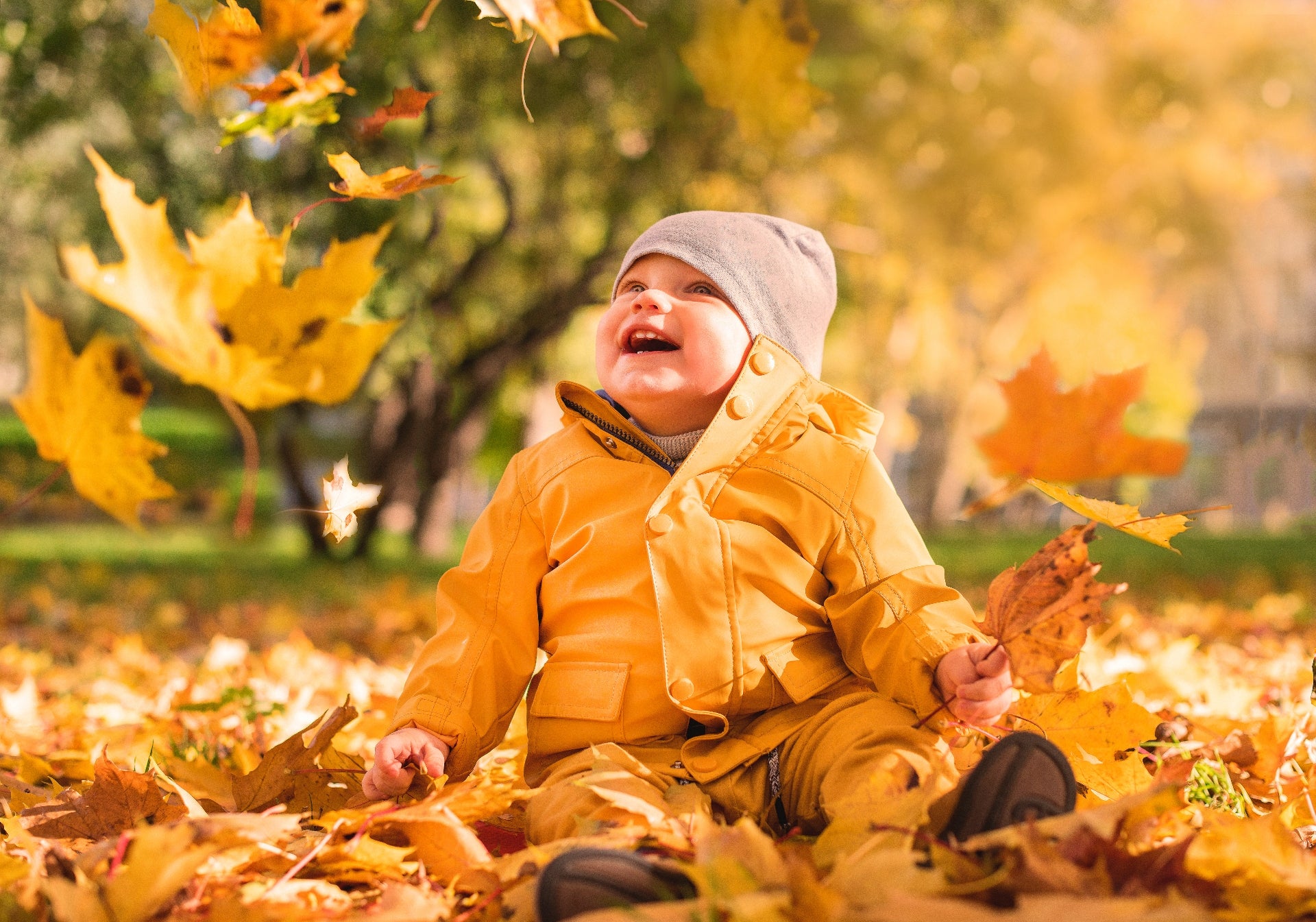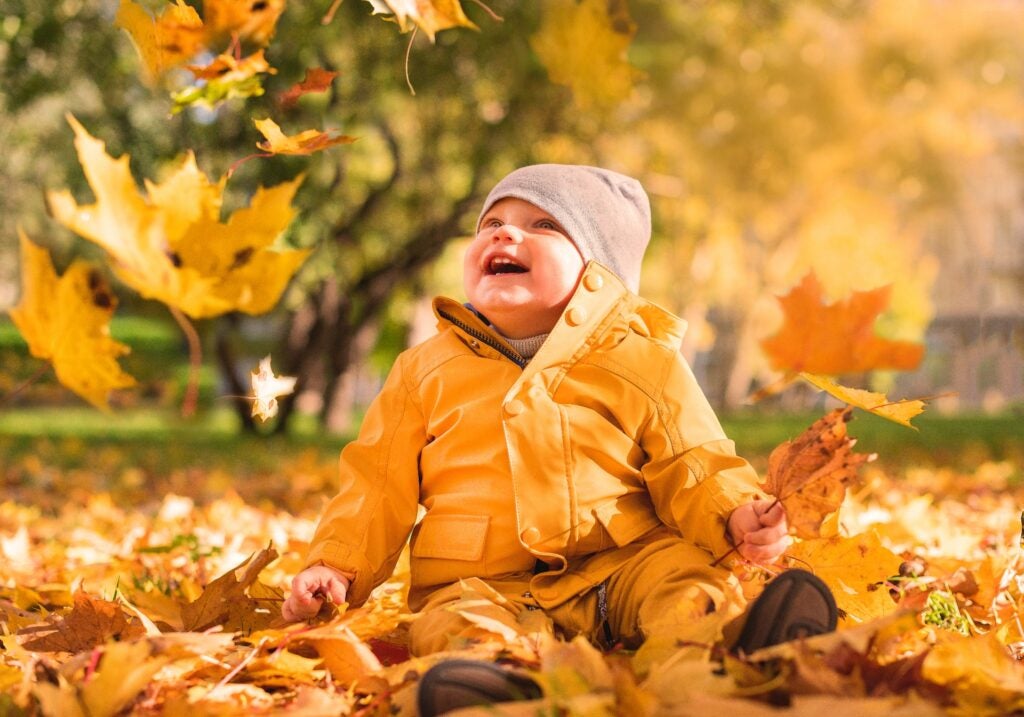 Practice with your equipment before the family holiday photo shoot.
Having a tripod is a must if you're going to use a timer so you can be in the photo, says Wojtowicz. Figure out where you need to set it up before the session. "A remote trigger is another great tool to have to help to make the process easier," she adds. "Then before you start, check your lighting, background and decide on poses. Set your camera to the self-timer option and make sure to choose the longest time setting. Finally, have fun!"