'Tis the season to start creating custom holiday photo gifts for loved ones. November is here and there are so many gifting opportunities within the next few months. As we gather with loved ones this season making new memories, let's not forget about the past memories we've made through the years.
Now let's show you some of our favorite picture gifts to inspire you during the gifting season. But instead of us giving you just a list, we are going behind the scenes to talk to some of our artisians who spend their days crafting the most beautiful and exquisite print products for Printique.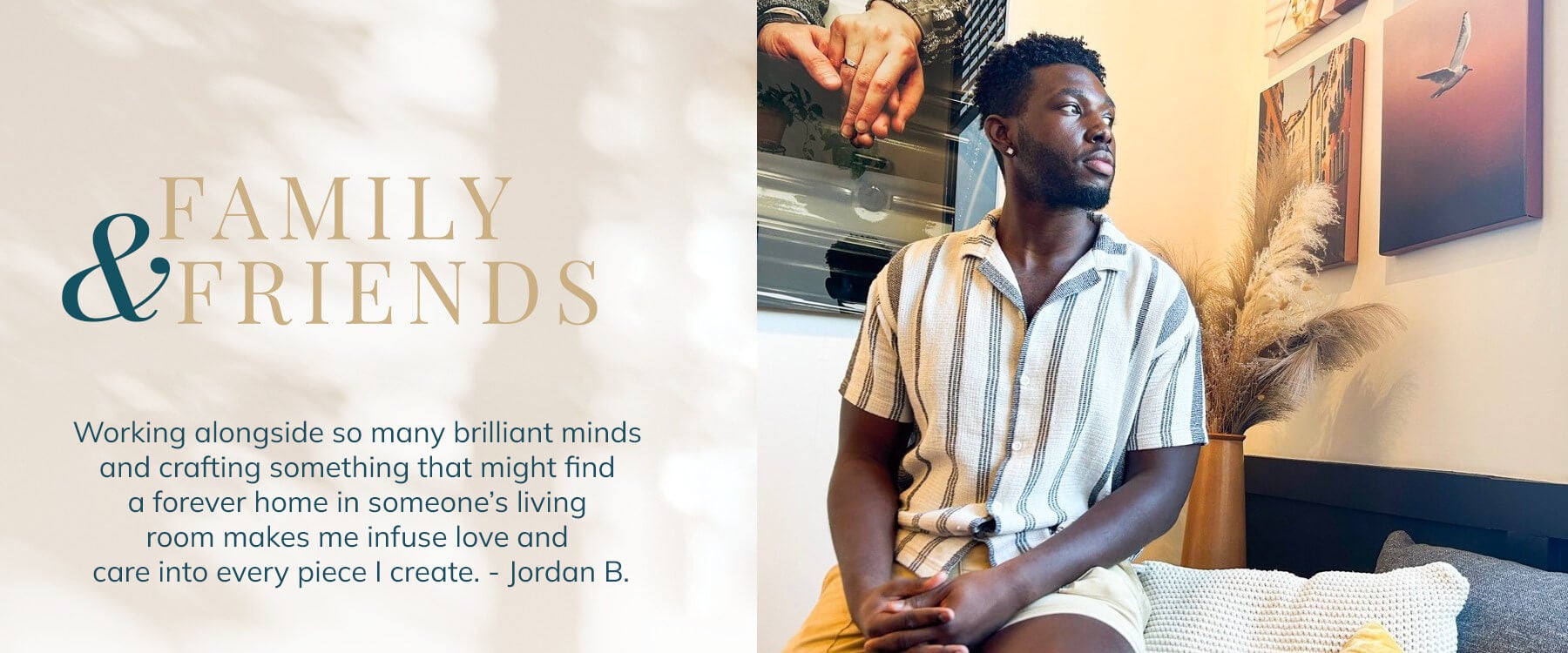 Meet Jordan B., the Canvas Maestro
In the bustling heart of Brooklyn, New York, resides Jordan B., a photographer and the mastermind behind our Canvas Department here at Printique. Picture this: a passionate artist with an eye for detail and a heart brimming with creativity. Jordan, with his infectious enthusiasm, shared his love for one particular product that has captured his artistic soul – our Acrylic Cover Photo Album. With a gleam in his eyes, he described it as, "entirely 1 of 1… something so original that if you stumbled upon it in a friend's home, you'd be compelled to pick it up immediately. The reflective cover just leaps out at you, creating this mesmerizing 3D effect."
Even though Jordan's expertise lies in the Canvas department, this new product fascinated him to talk about Acrylic instead. We couldn't help but ask him how his work at Printique influences his personal creative journey. His response was profound: "Working alongside so many brilliant minds and crafting something that might find a forever home in someone's living room makes me infuse love and care into every piece I create."
Jordan's journey through life has been nothing short of a colorful adventure. From the tranquil landscapes of North Carolina to the bustling streets of New York, he's lived it all. He believes that the concept of 'rushing' simply doesn't align with the creative process. According to him, "When people rush, they don't leave room for ideas to organically come to them. You have to bask in stillness and allow creativity to find you; that's the only way truly remarkable work can be born. Living in diverse places has taught me that while the fast pace of big cities fuels our motivation, the unhurried pace of southern towns reminds me of the importance of slowing down."
So, here's the golden nugget of wisdom from our conversation with Jordan B.: don't rush creativity. In a world that's constantly hustling and bustling, take a moment to pause. Let your thoughts meander, your ideas breathe, and your creativity flow at its own pace. Remember, the most beautiful things are crafted patiently, with love, care, and an ample sprinkle of unhurried inspiration. So, embrace the stillness, let your creativity wander, and who knows, you might just stumble upon your masterpiece in the quietude of the moment.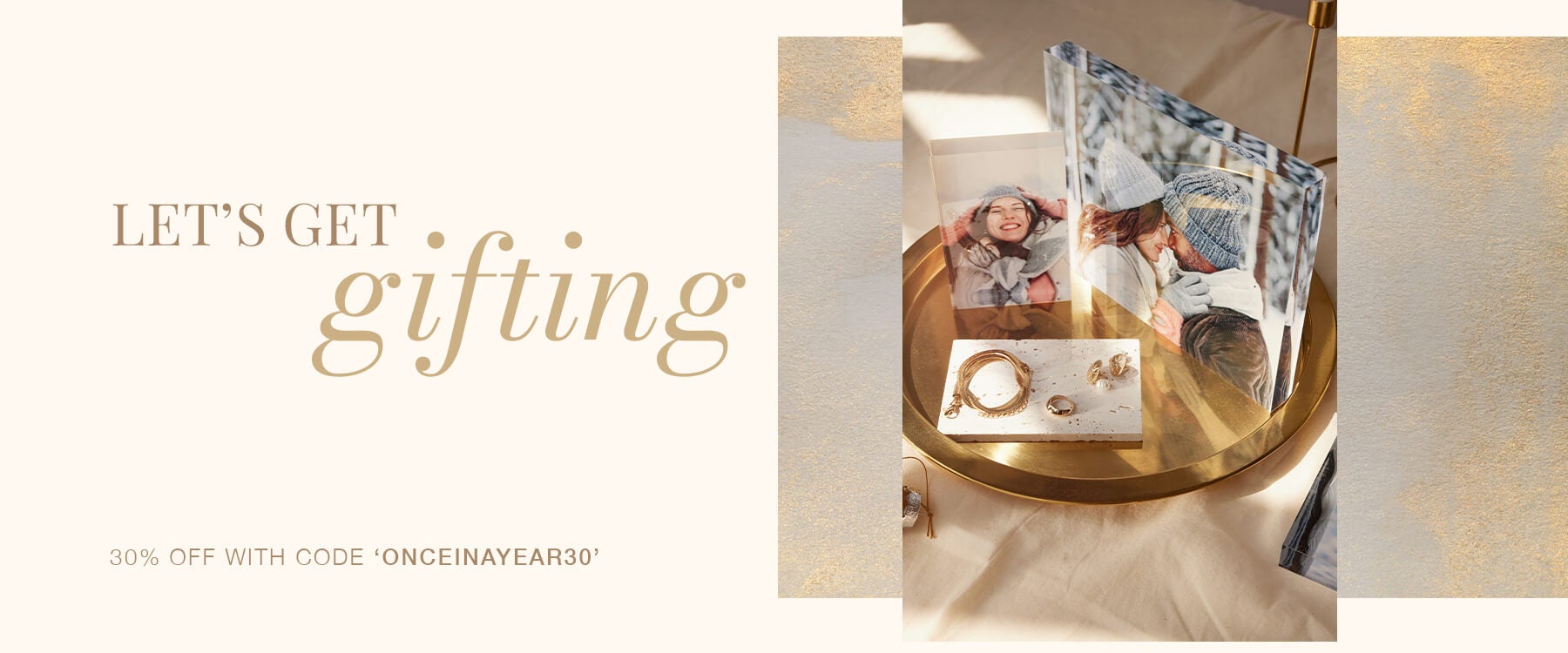 Now a look at some of the trending photo gifts that our artisians craft with meticulous care. Let's start with our albums and photo books, the pinnacle of thoughtful customized photo gifts.
ACRYLIC PHOTO ALBUM: The newest addition to our line-up is the acrylic photo album. The album showcases a sleek beveled edge that brings vibrancy to your cover photo as our artisians infuse your photo into the acrylic. With various size options ranging from cozy 8×8 to grand 12×12, and the capacity to house up to a hundred pages you can create a true masterpiece.
FABRIC PHOTO BOOK: Send a fabric photo book of your family's best 2023 moments. With more than a dozen color options and stamping available, you can easily make it all your own.
SOFTCOVER PHOTO BOOK: Compile your favorite photos, quotes, drawings, and more into a softcover book for friends and family to stay hopeful and inspired into the new year. Pro tip: Make one, buy it for everyone on your list.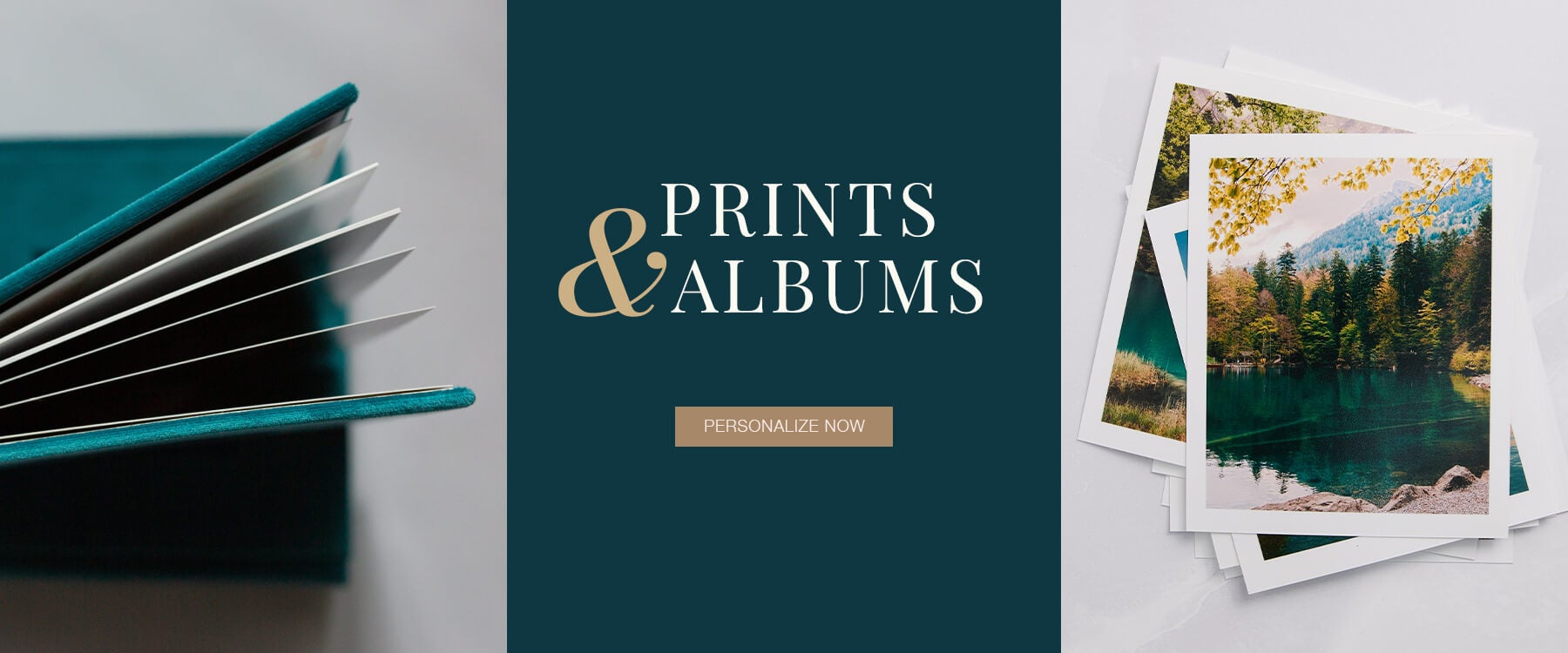 PHOTO TILES: Photo gifts don't get more impactful than with our new Photo Tiles. Now you can with Printique's re-stickable adhesive photo tiles. Printed on high-quality, silver halide paper, our photo tiles offer far better image quality and stronger adhesion than the alternatives. Choose any size ranging from 8″x8″ – 16″ x 20″ to fit your style and the needs of your space.
CANVAS PRINTS: Elevate your favorite photos with this gallery-worthy treatment. Photo canvas images are printed on high-quality, heavyweight canvas and stretched onto a sturdy, 1½ inch, pine wood frame, ready for hanging.
METAL PRINTS: HD Metal Prints are created by infusing images onto ChromaLuxe aluminum available in 4 finish options. What results are professional metal photo prints that are vibrant and durable. Your custom metal print will make a statement whether you choose to hang a family picture or showcase your photography mounted as wall art.
GLASS PRINTS: Elegant, sleek, and frameless, a glass print is a unique and modern way to display your favorite images. Now available in a range of optimized sizes, there's no limit to the photographs we recommend for glass printing. Make large wall statements by ordering your print with a hanging mount, or stand up your favorite print on your desk by pairing it with a display pedestal, available for small sizes.
ACRYLIC BLOCKS: Looking for a unique piece of decor or gift? 1 inch thick Acrylic Photo Blocks are the ideal keepsake. Your photos are printed on optical-grade, glass-like acrylic for sharp, vibrant, out of this world acrylic block frames.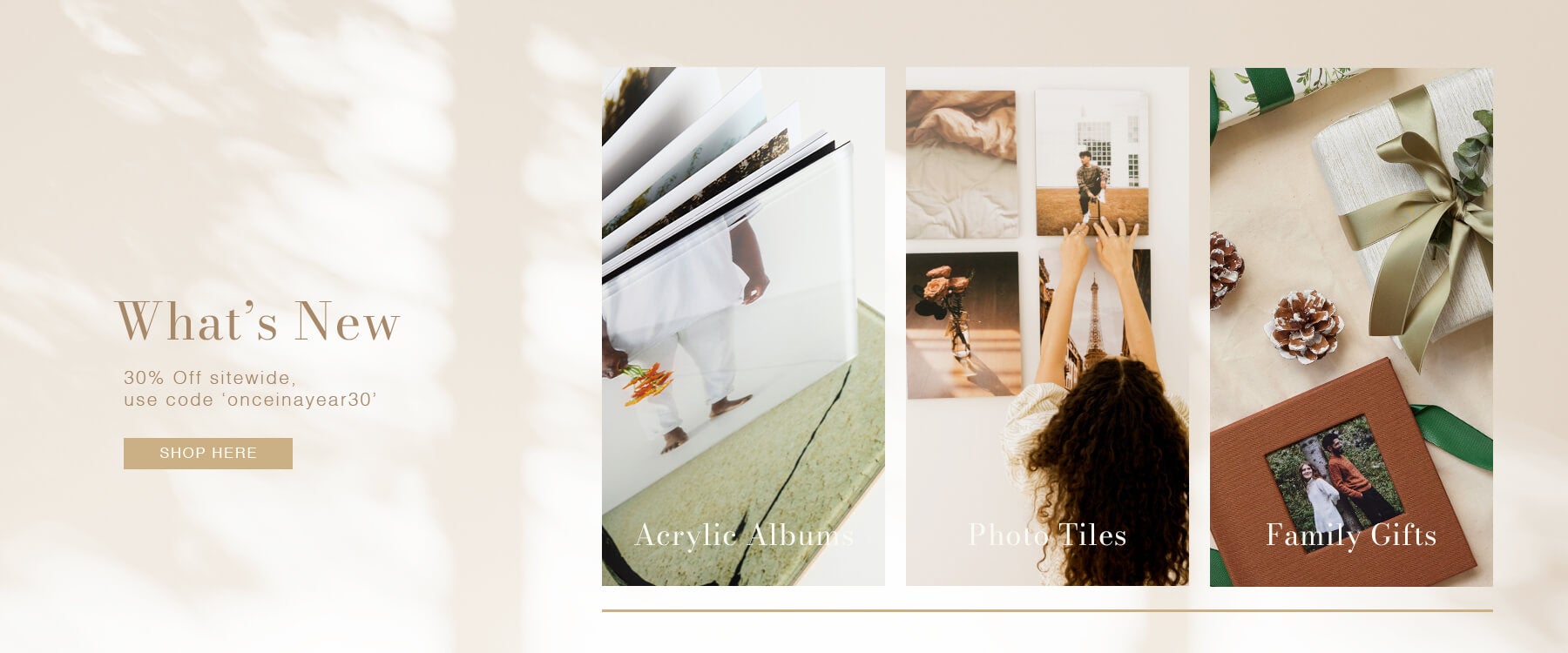 CALENDARS: 2024 calendar – and everything you have to look forward to – will help them share even more positivity into the new year. Design it with photos, illustrations, doodles, artwork, quotes, or anything else you can imagine.
PUZZLES: Enjoy piecing together a one-of-a-kind custom puzzle! These Photo Puzzles are produced on photo archival paper providing a high-quality image with vibrant colors, making it easy to put your pictures into puzzles. Arrives unassembled in a gift box with your image printed on top.
GREETING CARDS: If there is one cherished tradition during the holidays, it's receiving a tangible greeting card from loved ones. A custom photo card becomes an instant keeper when you personalize it. Choose the perfect size, style, paper and sentiment. Envelopes are included with every card.
As we make memories throughout the year, give them life and meaning by printing them out. There is no better time to make them count, then giving family and friends customized photo gifts during the holidays. It's the present that never goes out of style.