Pictures tell a story that words can not.  We believe in the power of photographs and putting them on the best paper in the best photo books to create beautiful keepsakes. Choosing the perfect paper for your book does not have to be daunting. Just a little education and insight into each one we offer will have you on your way to creating a true work of art.  In part two of our series, we take a look at how to choose the best photo book paper type.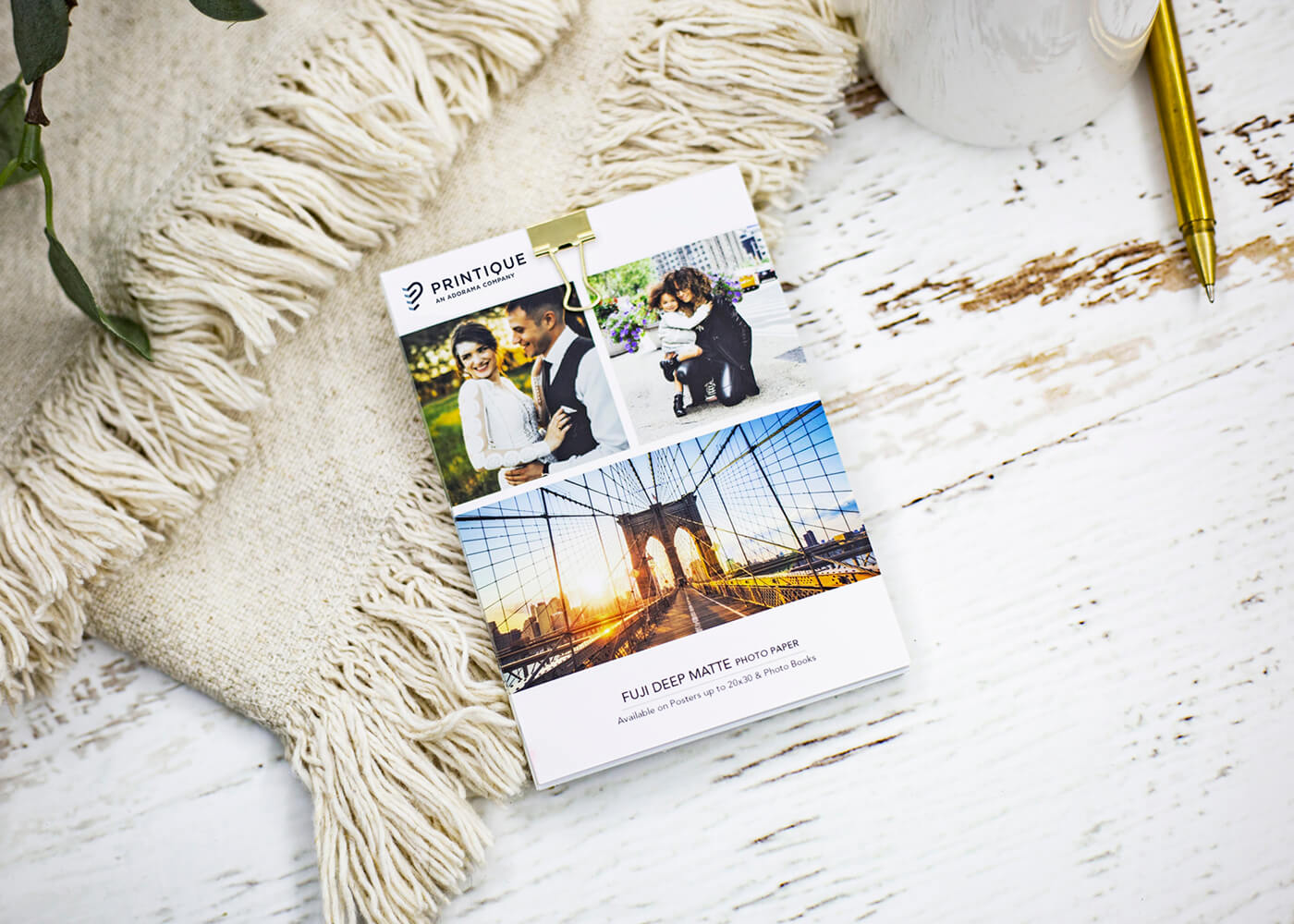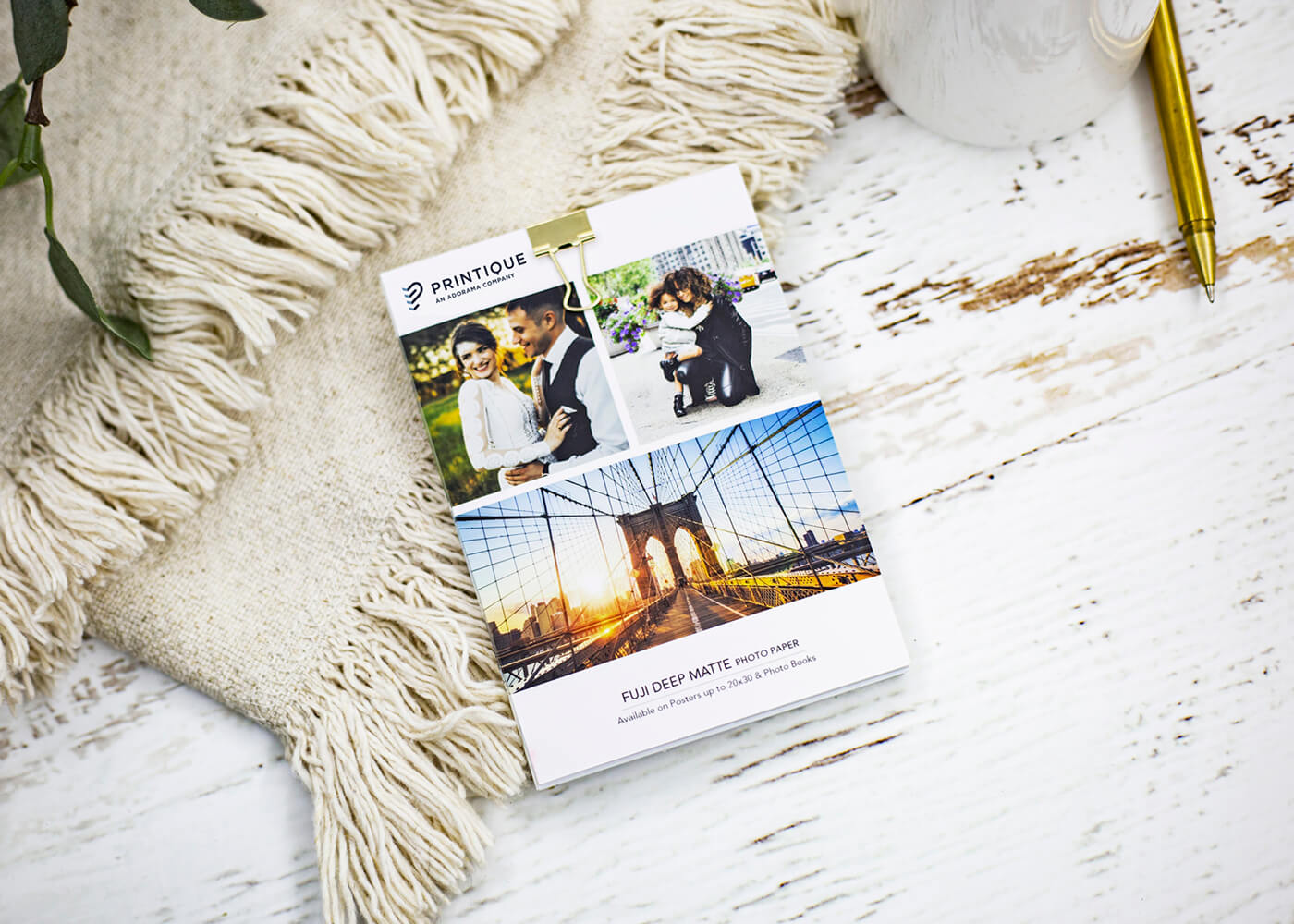 All of our photo books are printed using real archival photo paper. What does this mean?  Well, instead of on typical digital press printed books, real photo paper is made specifically for photographs. We sat down with Photo Book Girl who gives us some insight into building books with the correct paper.
1. Luster Paper
Luster is our most popular choice. When in doubt, luster will always bring rich colors. It's the recommended selection for traditional photo books to showcase every memory. It has a soft reflective sheen and subtle texture.
"Overall I think most folks have a general preference but may not know it or have thought about it. If you remember the time when you got your photos printed at the local drugstore, there were usually two main choices: matte or glossy. If you had a preference then, you should stick to something similar for your photo books. Especially for photo books printed on photo paper like Printique's books, it's the same or similar regarding reflectiveness and finish. I think most first-time photo bookmakers should probably choose Printique's luster or high gloss papers. If there's a default, I would go with luster. All of the photo books I've printed with Printique have been on luster. It's a good all-around choice." – Photo Book Girl
Best Use: Wedding Album, Portraits, Family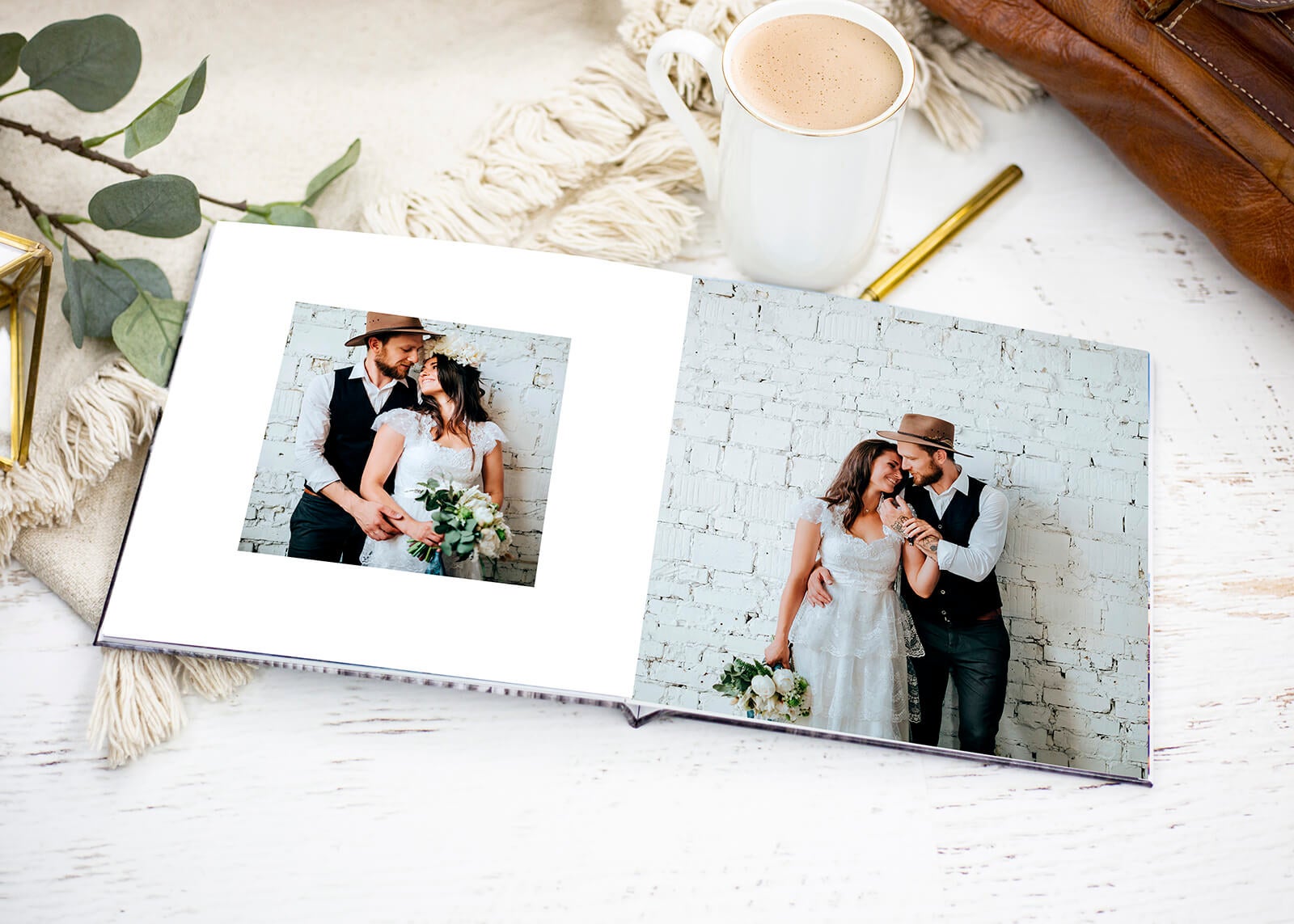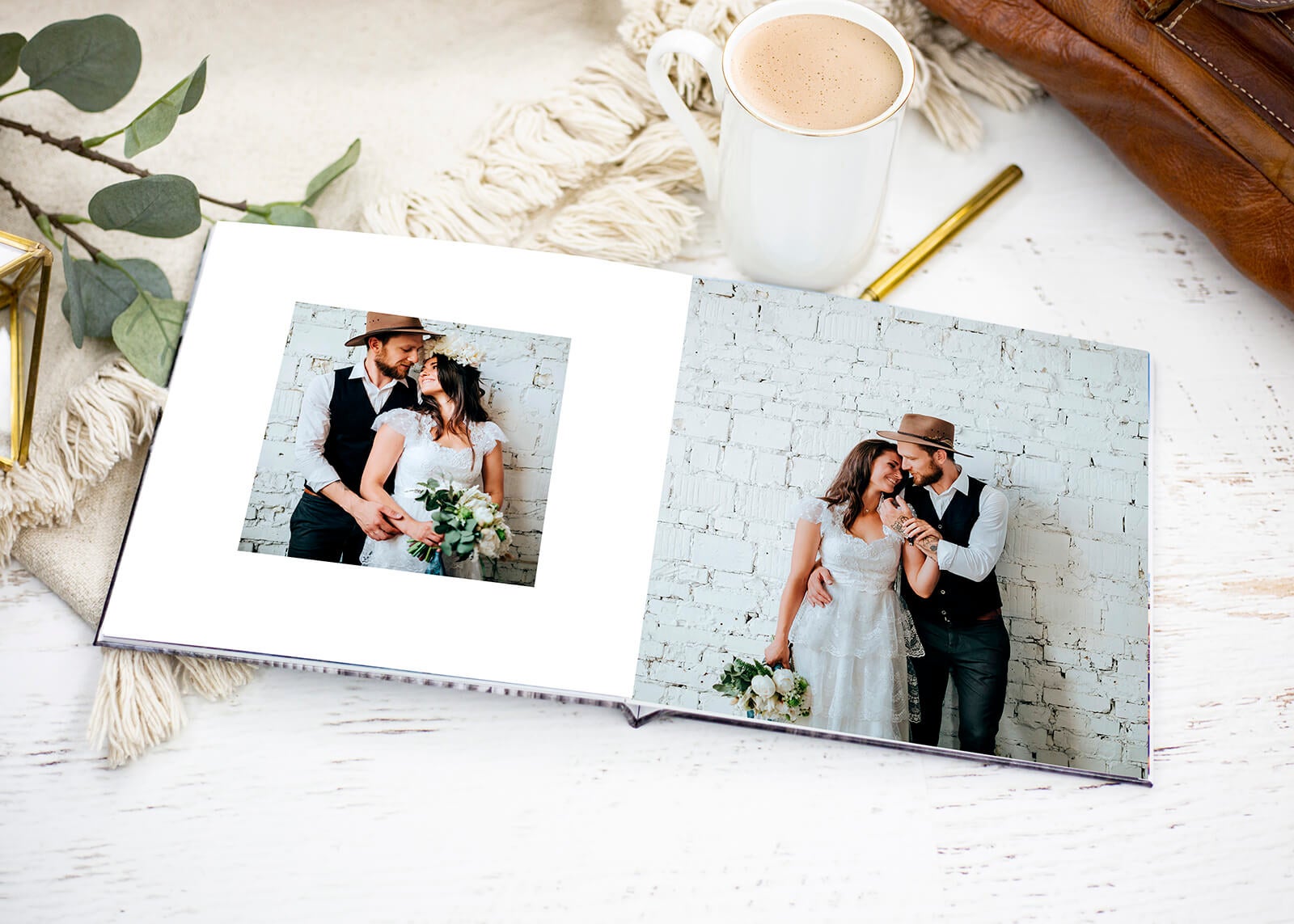 2. High Gloss
High gloss has a very bright and distinctive look. It has no texture and is highly reflective. Also, fingerprints can show more easily on this choice. However,  it's quite a durable paper, and you can wipe off fingerprints fairly easily.
"Subject matter is very important when picking paper. I don't think a photo book of a family trip to Disney World would be suitable for the Deep Matte option for instance. The Deep Matte paper would probably mute the most vivid colors associated with a bright and cheerful place such as that. A more artistic endeavor such as a photographer's portfolio may be more matched to Deep Matte or one of the other specialty papers which may enhance the tones and colors of an image. As for myself, I had the chance to snorkel in the Great Barrier Reef on my honeymoon and rented an underwater camera from the dive boat for the first time. With underwater photography, high gloss would probably bring out more of the colors and give the images more of the "pop" you'd associate with underwater shots. "- Photo Book Girl
Best Use: Travel,  Landscape, and Portfolio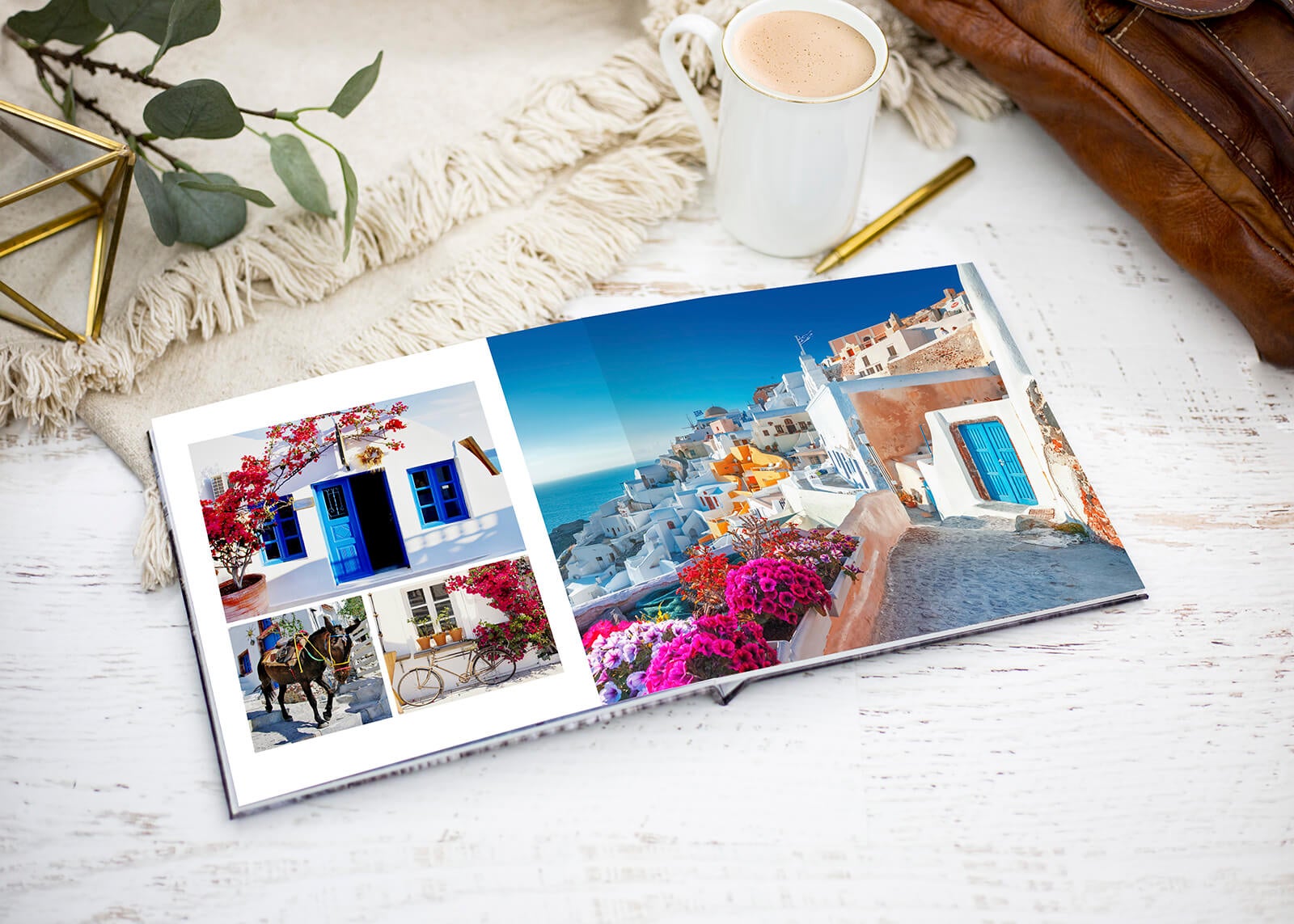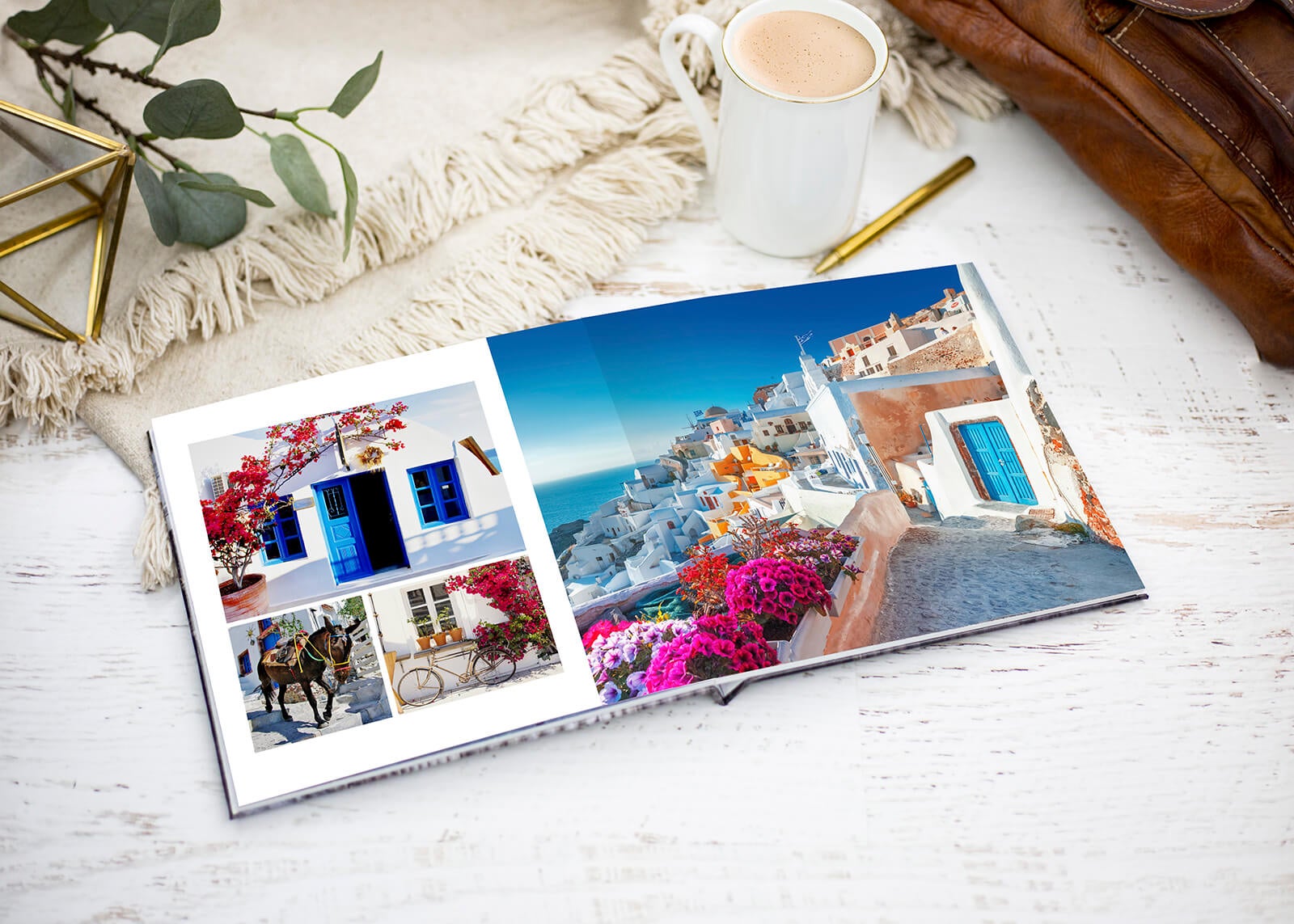 3. Silk
The newest addition to the lineup is silk. It's a throwback paper for someone who wants a refined texture with a touch of vintage. It offers a thicker weight and soft reflection with a fine texture similar to vinyl.
Best Use: Wedding Photo Albums, Portrait, Family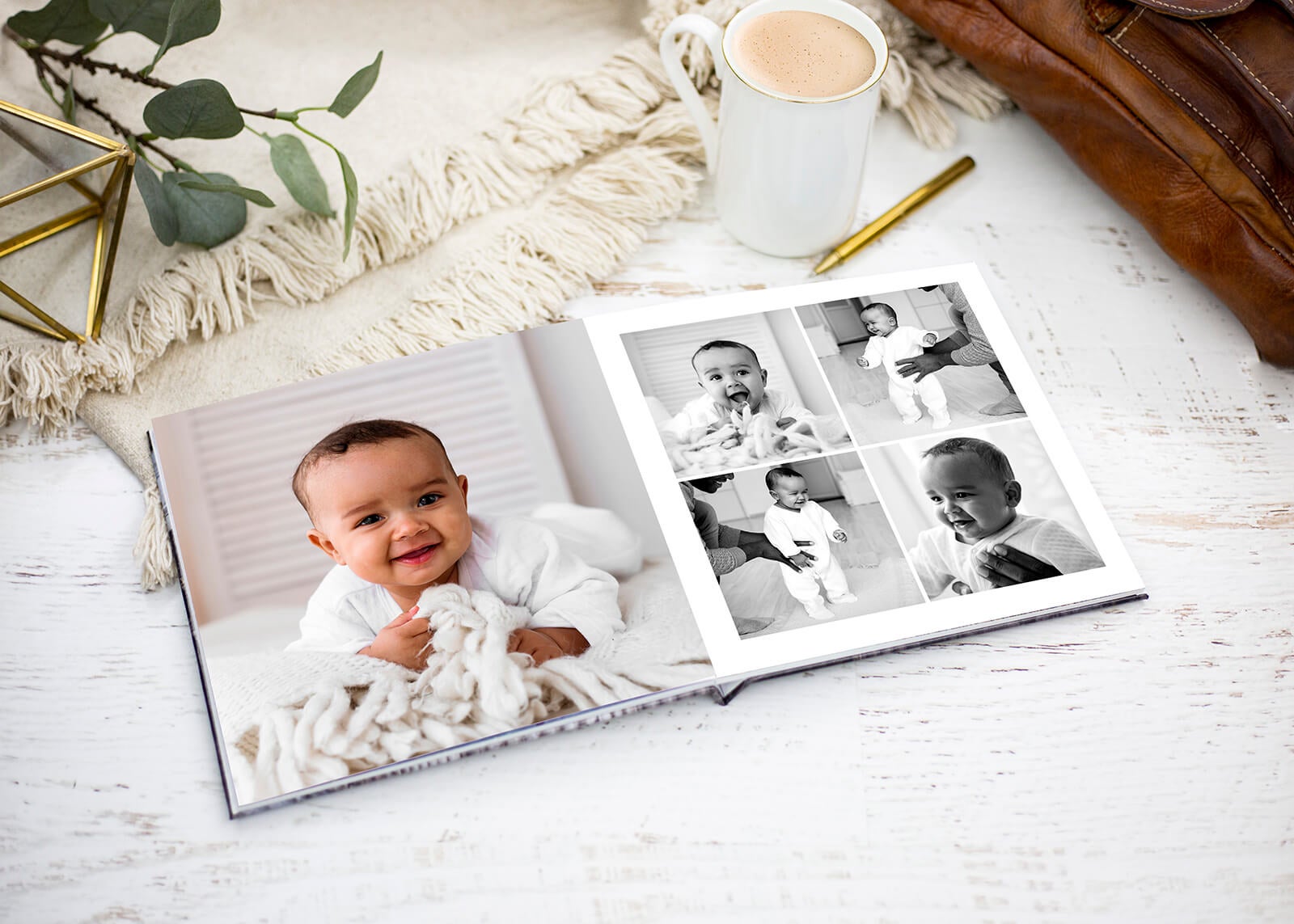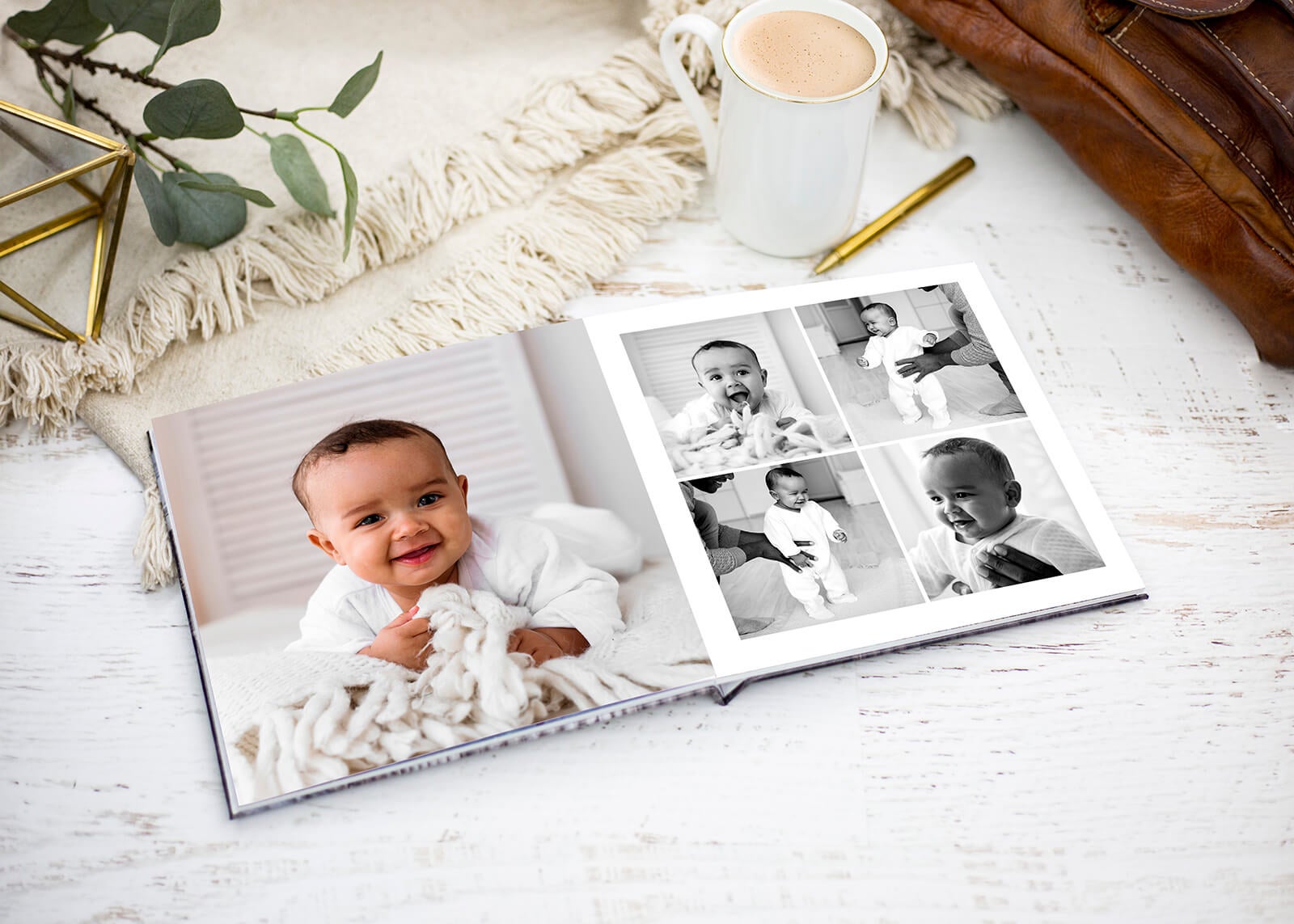 4. Linen 
Much like the silk paper, this offers a classic look with a slightly larger texture. It gives a softer high-end look to any image.
Best Use: Landscape, Engagement, Weddings, Family,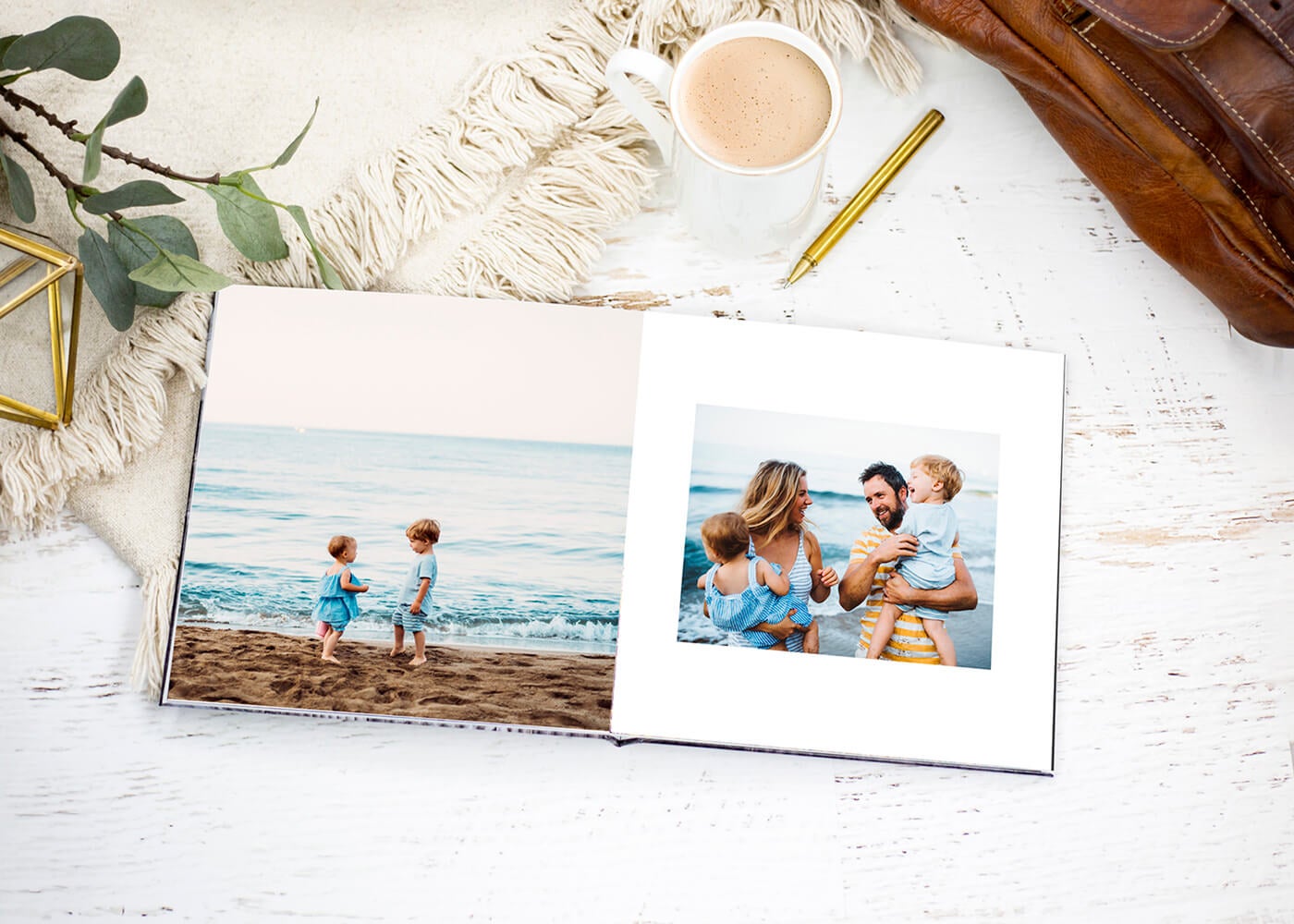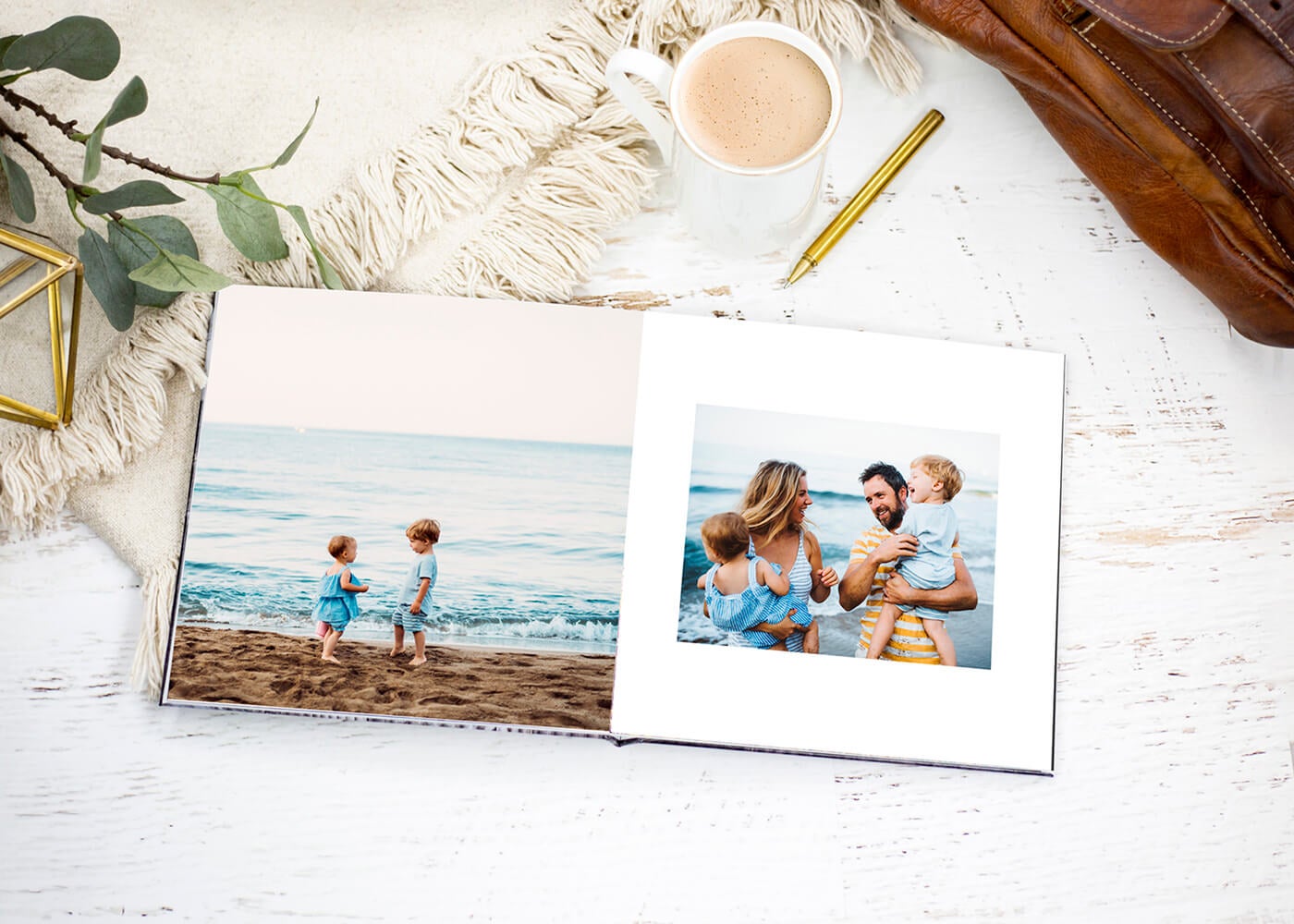 5. Pebble
Seasoned photo bookmakers looking to add a luxe, artistic or custom feel, will love our flat-out gorgeous pebble. It has a non-uniform texture with a high-end look. Because of its uneven texture, it is more suited for images without people in them.
Best Use: Product, Portfolio, Landscape, Still Life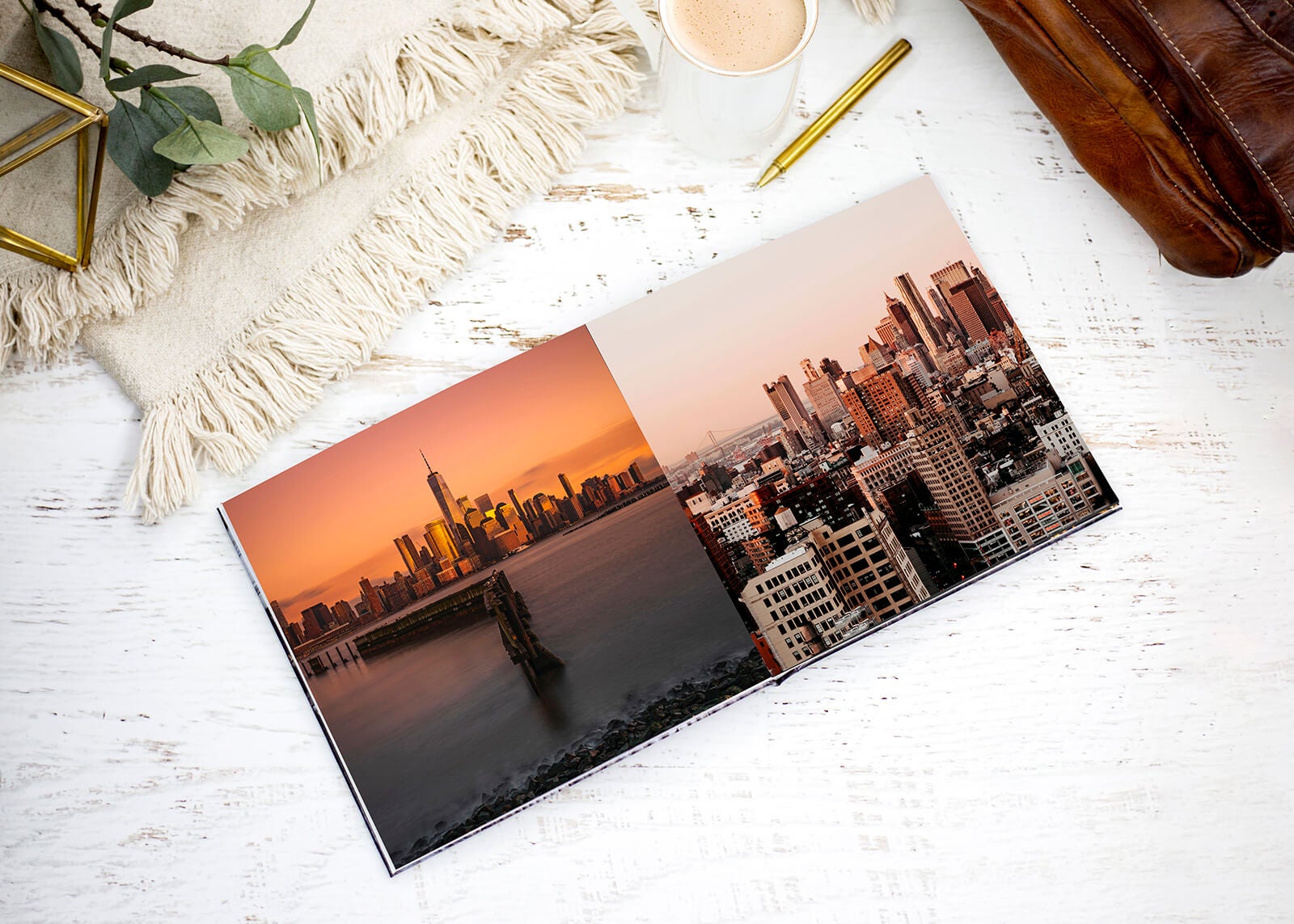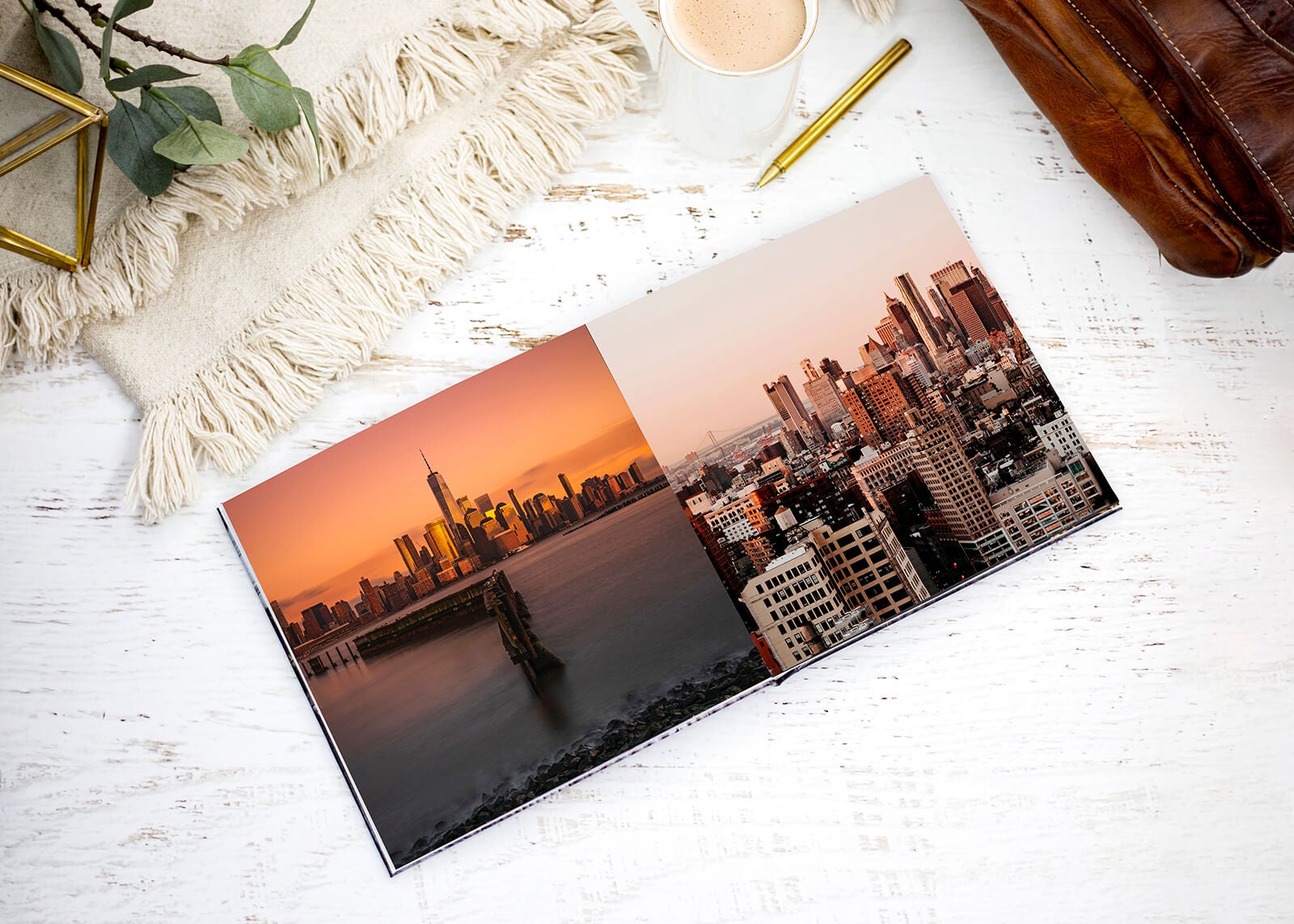 6. Deep Matte
This one is a bit more expensive than the others, but it's worth it because of its uniqueness and fine art appeal.  Deep matte has a smooth, silky non-reflective surface. It is soft to the touch and offers a gallery look.  Images with natural light and soft tones work best with the deep matte.
Best Use: Portfolio, Photos with Soft Lighting, Still Life and Black and Whites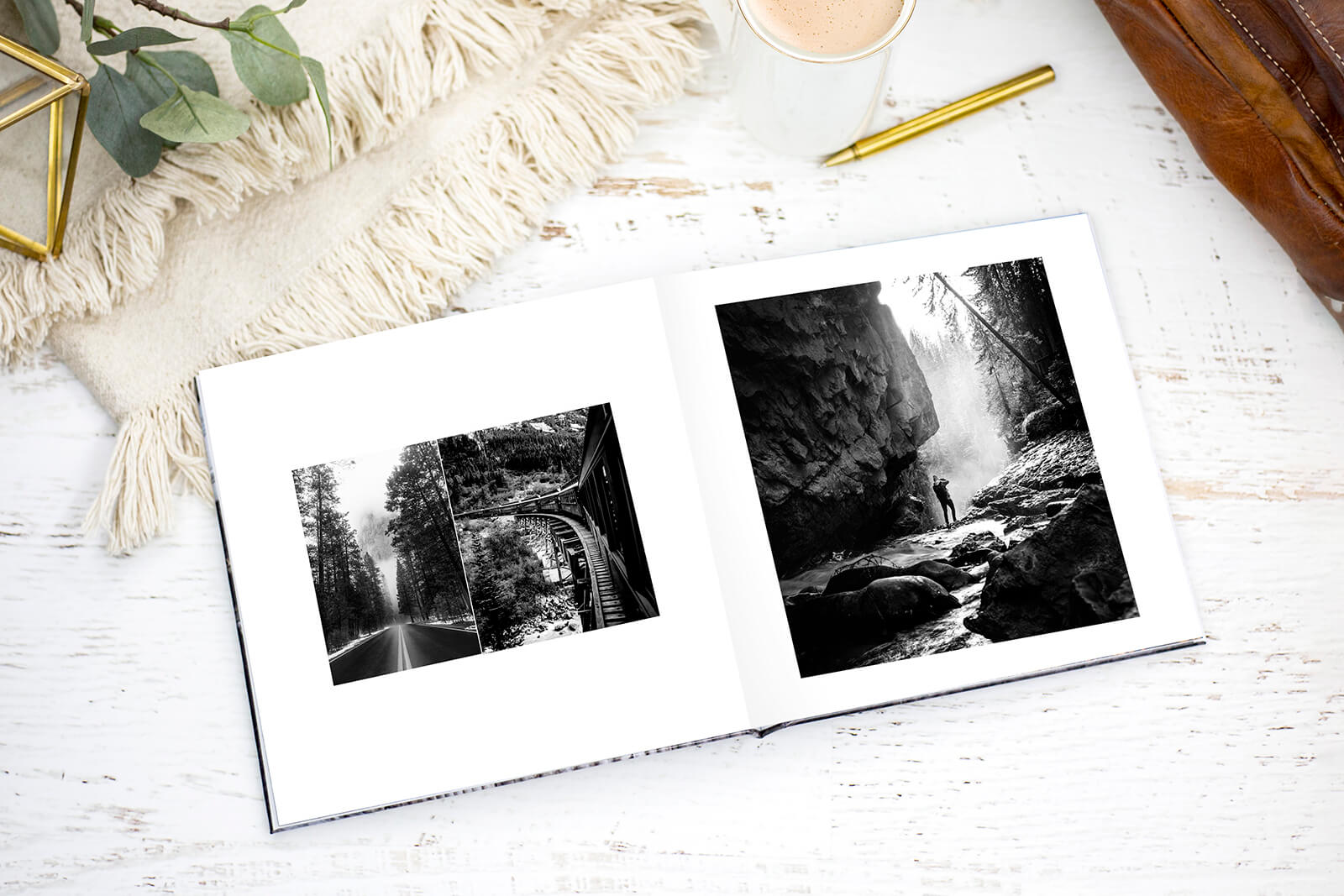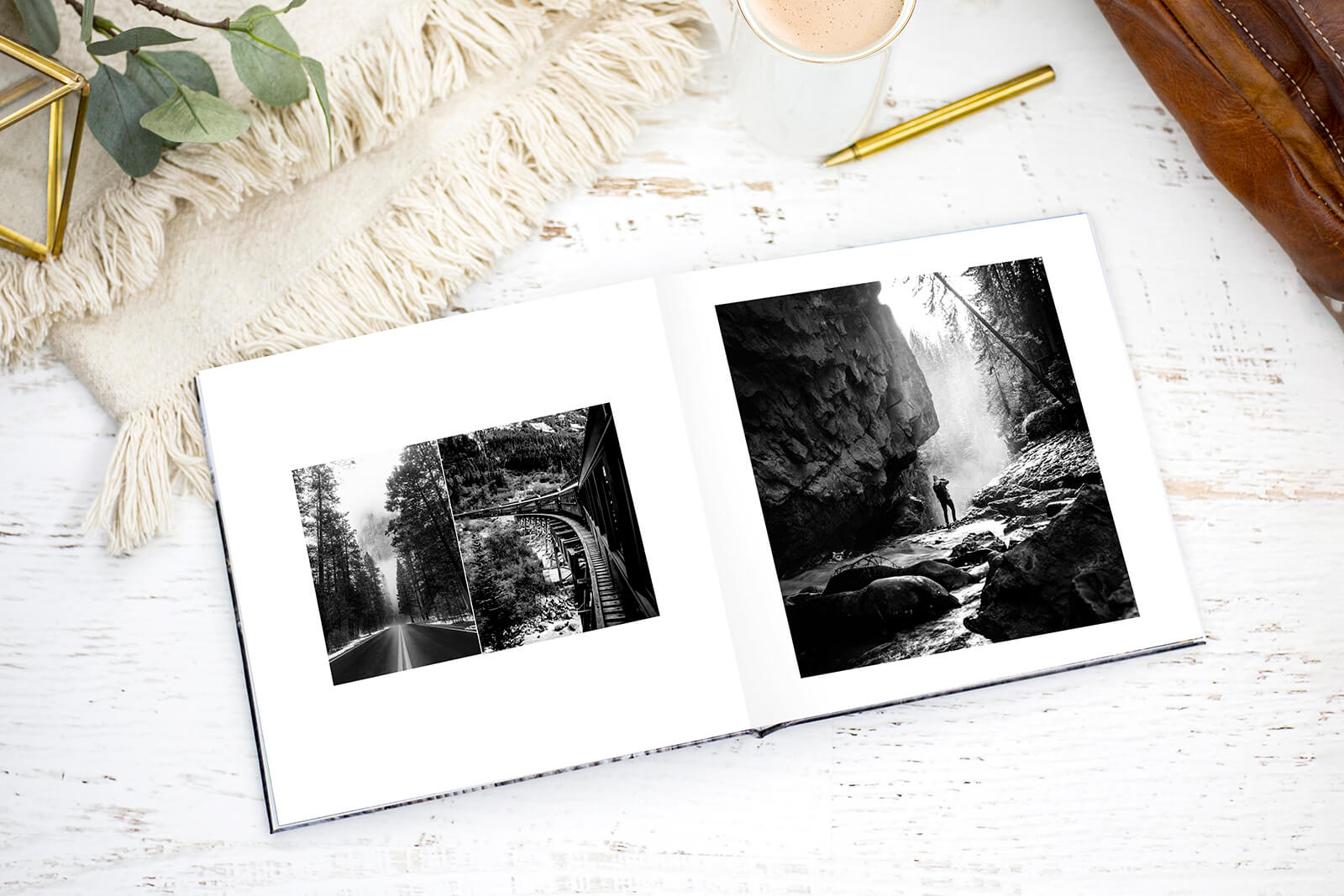 What's important to know for archival purposes?
From my experience, that's a common question for those who are new to photo books. It makes them hesitant to make photo books as they are afraid of fading or deterioration over time. Nowadays most if not all photo book printers are using archival inks, archival paper, etc. Photo books are meant to last as long as the average photographic and printed media. What's more concerning I think is how quickly digital media changes over time. What happened to CDs and DVDs? Computers aren't coming with them built-in as they were before. If we leave our images languishing in hard drives and our phones, it's very easy to lose them as technology progresses. I love to walk around my home and enjoy a printed photo hung on my wall, or sit down with my children and look through a photo book together. There's no substitute!– Photo Book Girl 
Thanks to Photo Book Girl for helping us with this article on picture albums. Ready to get started? Read our epic guide on how to start a photo book.
Save
Save