When it comes to creating the perfect Valentine's Day gift, the power of sentimental photographs can't be overstated. They add memories, warmth, and romance to any moment; what more could you hope for on a day dedicated to celebrating love?
Explore our favorite Valentine's Day photo projects for a photo gift idea your special someone will adore.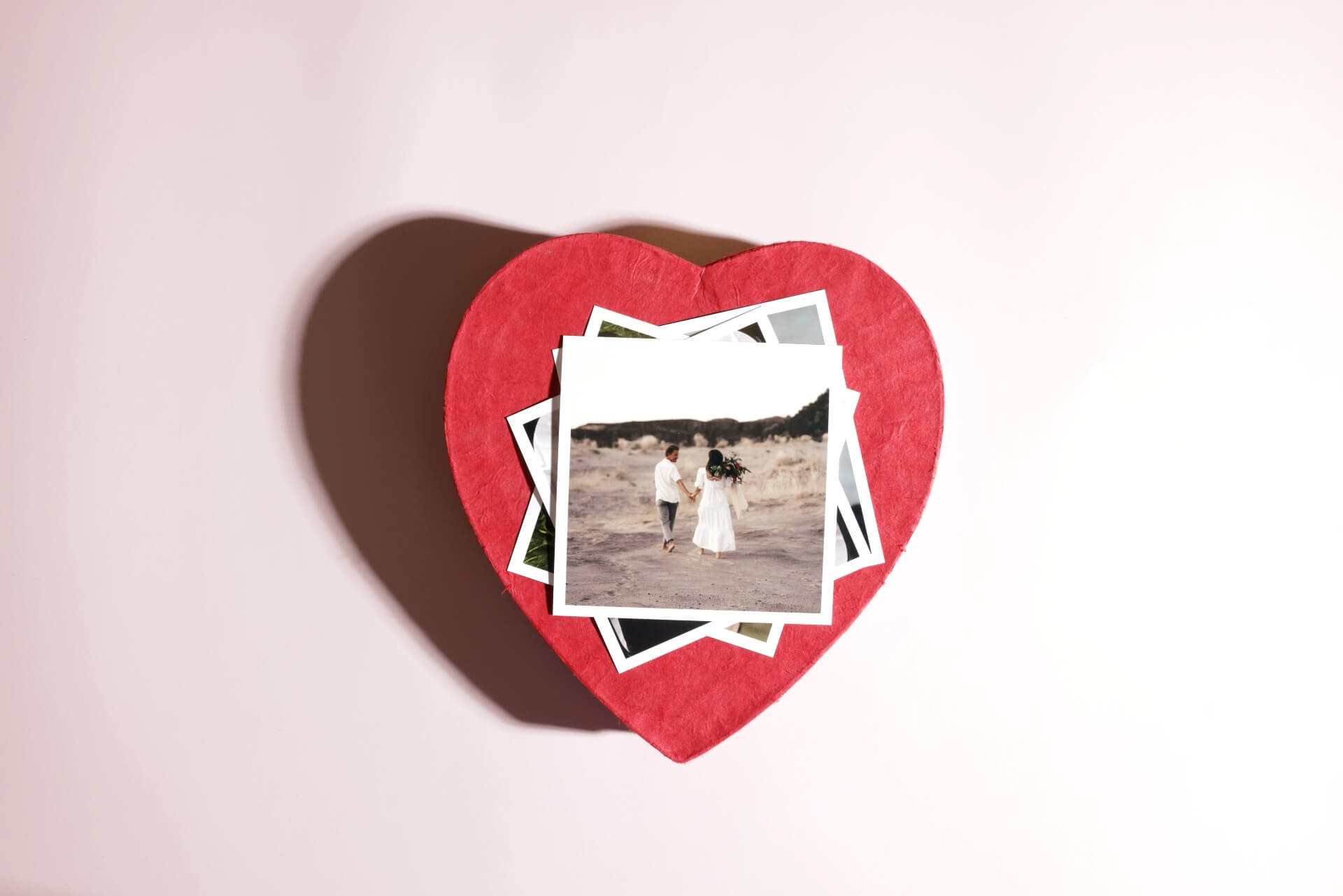 A Heart Box of Photo Prints
When memories are as sweet as yours, they speak for themselves. Filling a heart-shaped box with 50 prints of your favorite photographs will leave you with a thoughtful gift that will keep your partner smiling well past the holiday.
You can create 50 4x6in prints for only $16.
A Valentine's Photo Book
A Valentine's Day photo book will never fail to make your partner feel loved. We love this gift idea so much, we compiled ten gift ideas of photo books alone. You can find them here!
A Date Night Calendar
White our customizable calendars, you can do so much more than display meaningful photographs on every page.  Write in date nights and surprise trips throughout your calendar before placing your order. When your Valentine opens their custom calendar, they'll be filled with excitement over the mystery dates on the horizon.  It doesn't hurt that they'll be impressed by your thoughtfulness and creativity as well!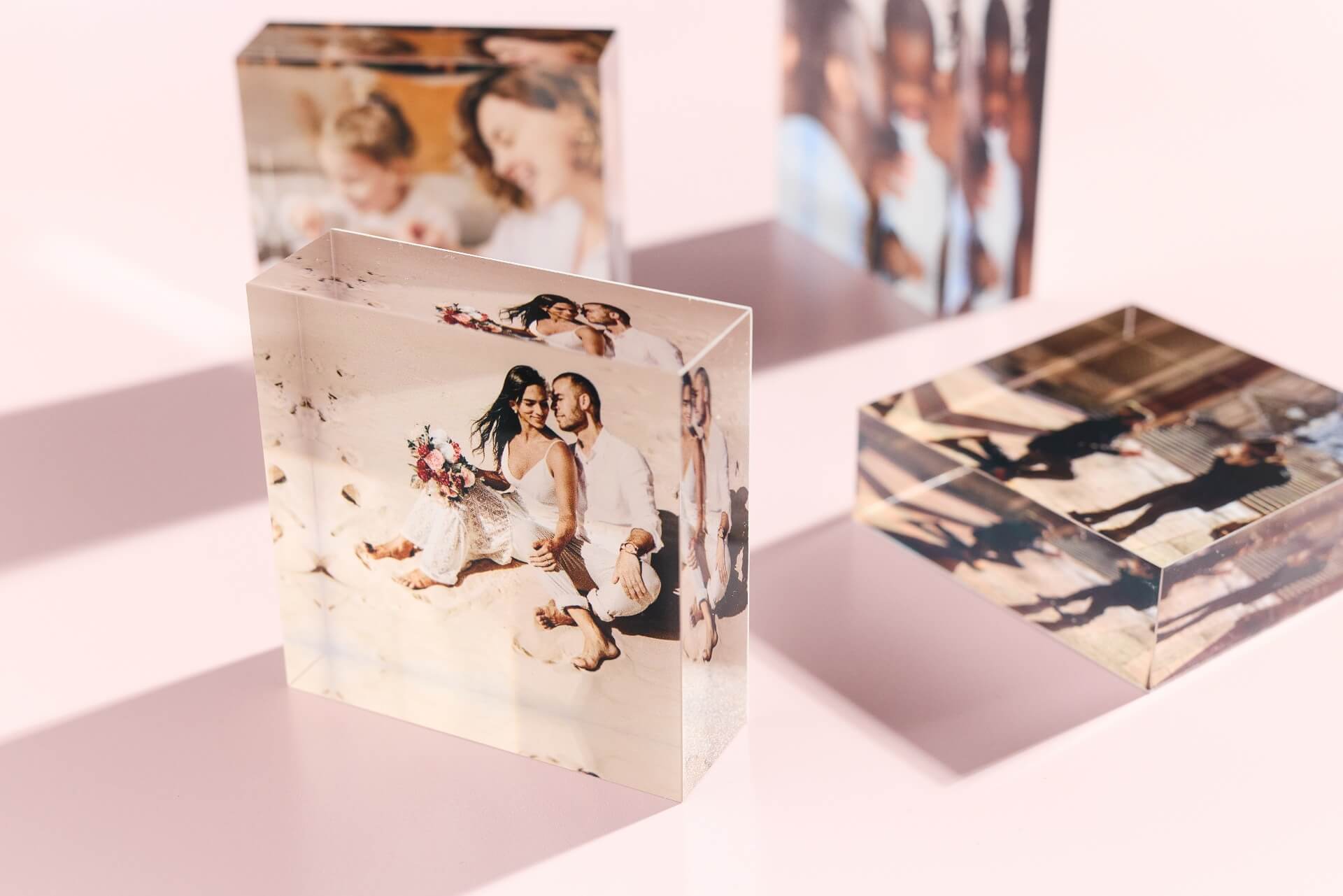 A Collection of Mini Acrylics
A Valentine's Day gift truly doesn't get cuter than our mini acrylic photo blocks (we would be willing to hear the argument for mini photo books, though). 
Dazzling and chic, these 2x2in or 3x3in blocks are the diamonds of the photo printing world. They're a unique, beautiful, and permanent way to preserve your favorite memories. Your special someone will adore the opportunity to arrange your memories together all around their home.  What's better than setting yourself up to stumble upon a happy memory every day?
A Pick-a-Date Box
With the help of classic photo prints, the clever (and budget friendly) gift ideas never have to stop!
Print out 25 or more of your favorite photos with your Valentine. When your prints arrive, write one date idea on the back of every picture. When you exchange gifts, explain to your partner that every date night they'll pick one photo from the box. Together, you'll embark on whatever date was written on that photo print.
Once a photo has been picked, display it in a case or wall collage; add every print as you complete the dates to create a wall of two-fold memories!
A Polaroid Print Book
There's something undeniably lovable about Polaroid prints, and while we don't offer true Polaroids at our artisanal photo lab, we couldn't help but find a way to embody their best features!
You can find our guide to Polaroid-style photo prints here.  Use this guide to turn your favorite couple photos into timeless Polaroid-esque prints. Once your prints arrive, add little notes to their white spaces that detail the memories displayed. Then, add them to your ever-growing scrapbook. Your partner will be awed by the memories captured in such a simple but enchanting gift.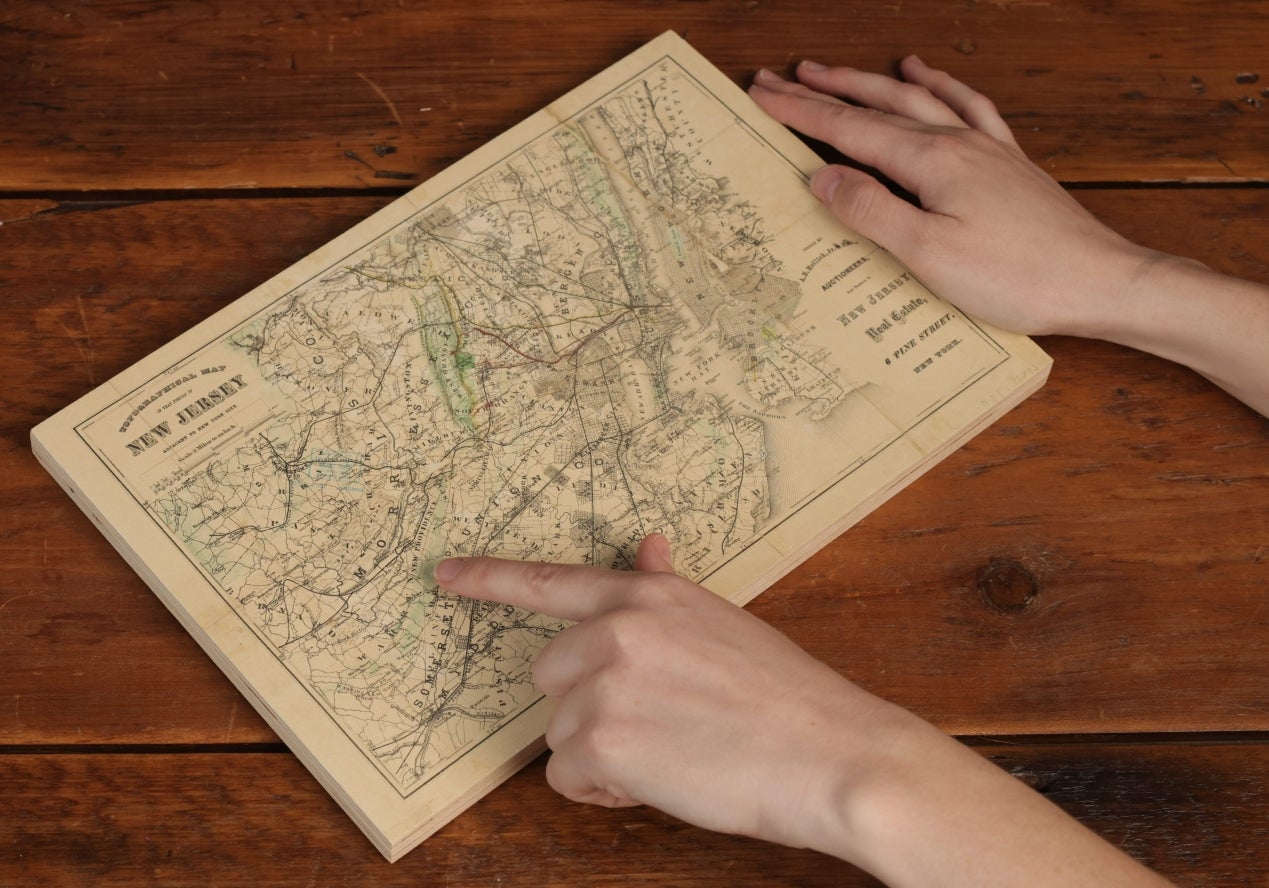 A Wood Map Print
No two wood prints are exactly the same, thanks to the unique grain patterns found on every cut.  This makes them the perfect one-of-a-kind gift for your one-of-a-kind Valentine!
Our favorite way to use wood prints as Valentine's Day gifts is by turning them into meaningful map décor. Think of all the locations that are meaningful to you and your Valentine: maybe it's the city where you first met, a new city that you've moved to together, or the town where you first said "I love you."
A Date Bucket List Poster
Making any bucket list is fun, but making a bucket list of dream dates for you and your significant other to tackle in 2023 is a can't-miss project.
We recommend designing the bucket list in a columned list format with little thumbnail images that relate to the dates alongside each date idea, and with small boxes that can be checked off once that date is complete! This project is especially fun if you're looking to exercise the creative side of your brain.
Bring your list to life on a large custom poster, and cross your ideas off in real time.
A Scavenger Hunt
If you love mixing new experiences into your gift, a scavenger hunt is the perfect way to do it.
Start by mapping out exactly where you want your special someone to be led during your scavenger hunt; then turn each location into a clue. Leave a clue that will direct your Valentine to the next location at each spot.  Place the clue in an envelope along with a few of your favorite sentimental photo prints. They'll never forget their Valentine's Day adventure, the time you put into the scavenger hunt, or the photo gifts they picked up at every stop.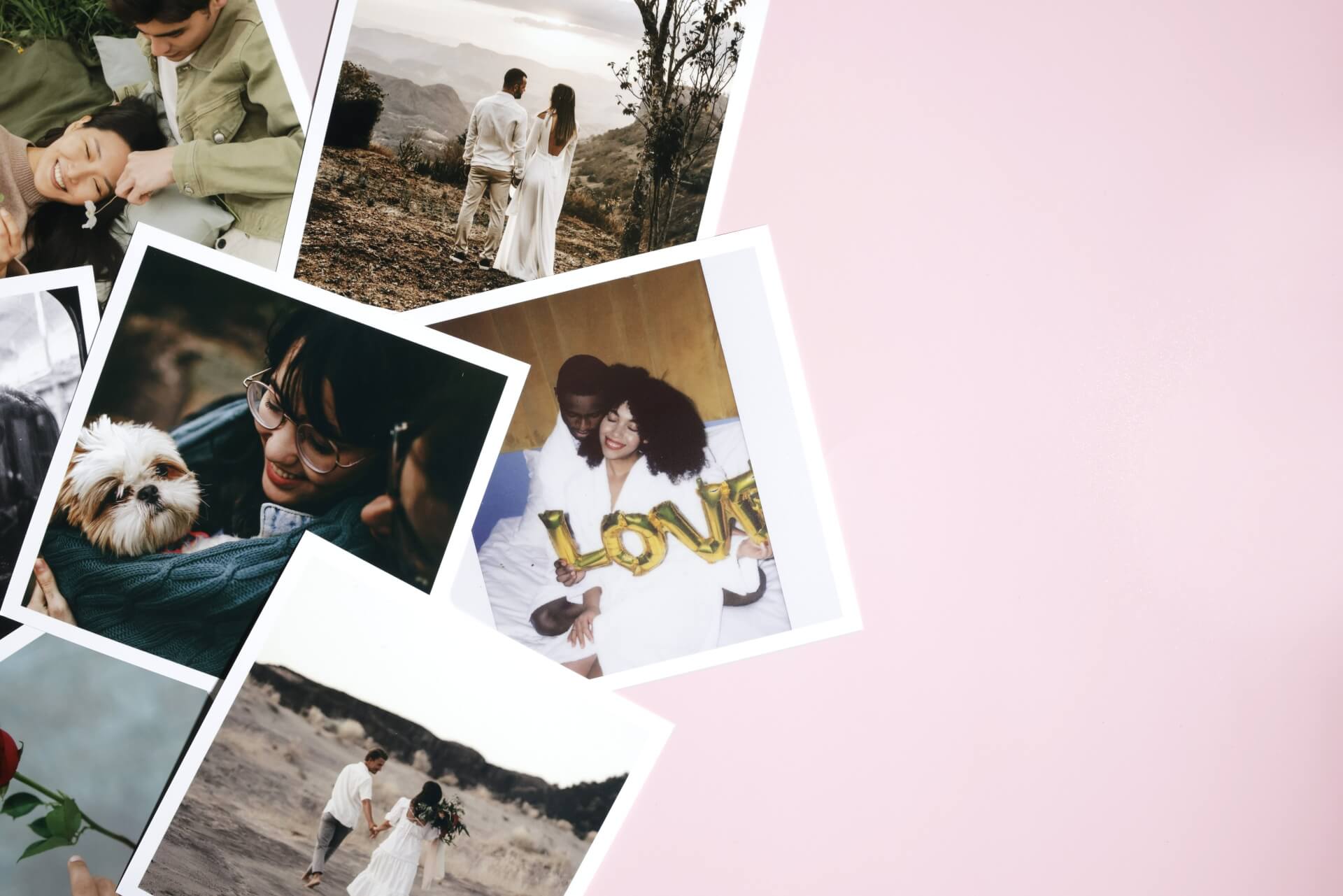 A Collection of Floating Memories
If you're surprising your loved one with an intimate dinner at home or an entry way lined with rose petals, don't finalize your decor without the addition of floating memories.
Start by simply ordering some of your favorite photos as 3.5x5in or 5x5in prints. Once they arrive, tie each one to the string of a helium-inflated balloon, making sure the string hangs the print at roughly eye level. By doing this repeatedly, you will create a sea of floating memories. When surprising your loved one at home, with either a gift or an intimate date, having these memories alongside you will show them just how much you care.
---