With Valentine's Day just around the corner, it's time to start crafting the perfect gift: one that's unique, thoughtful, fun, and romantic.  Creating a gift that captures all your love in one go doesn't have to be difficult. With a Valentine's Day photo book, you can tell your love story on pages made to last for generations.
To help you jump start a gift your special someone will never want to put down, we've outlined ten unique ways to fill the pages of a Valentine's Day photo book.
---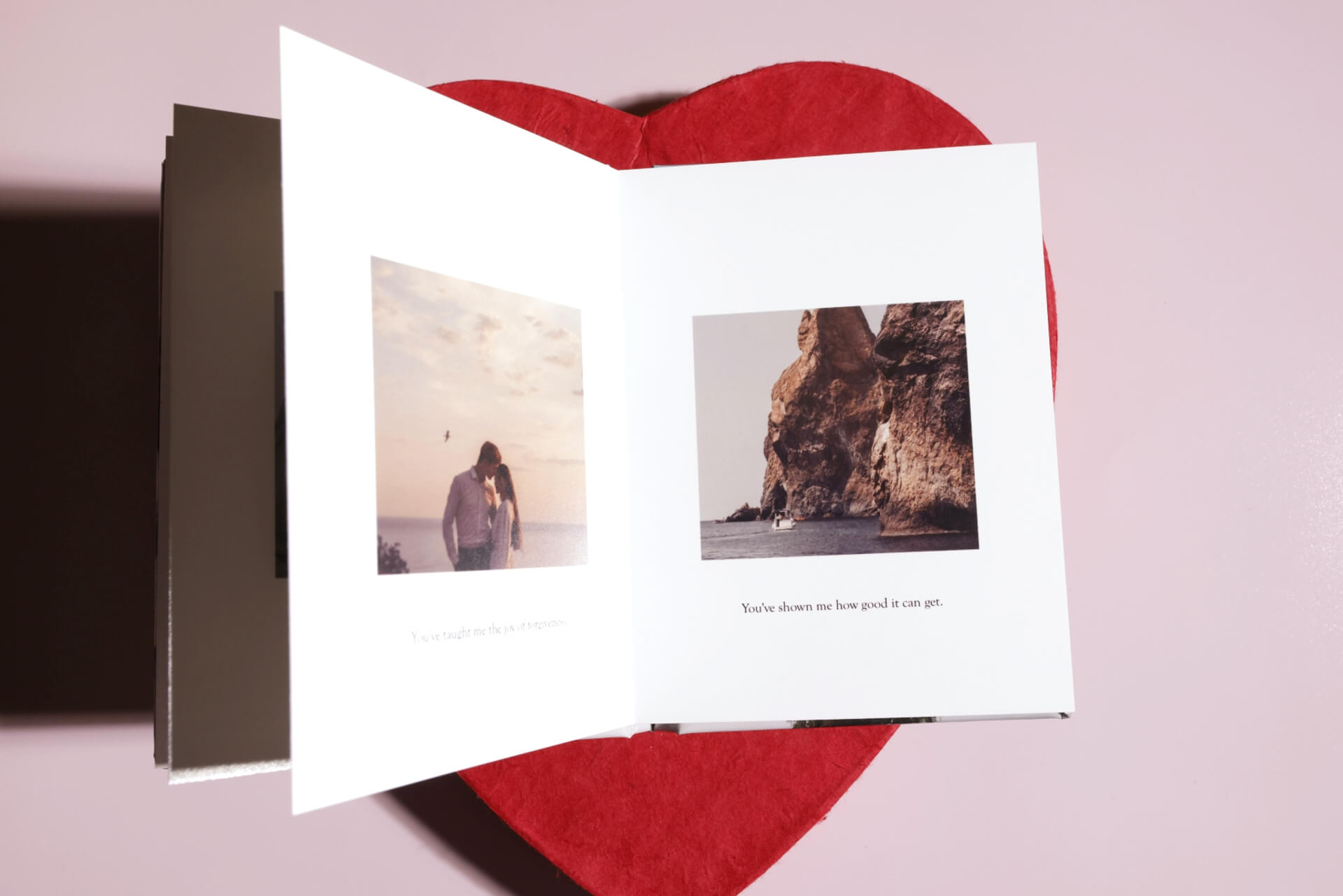 ---
The Why I Love You Book
What could be better than reminding the one you love of all the reasons you love them? Start this project by listing out all the reasons why you love your special someone. The more detailed, personal, and thoughtful your reasons, the better.
---
A Timeless Black & White Photo Book
If you're struggling to blend a wide range of photos into a cohesive photo book, try editing each of your photos to be black and white.  Black and white photos capture an air of romance and timelessness, the perfect elements to add to any couple photo.
---
A Wedding Photo Book
If you haven't yet turned your wedding photos into a sentimental photo book, Valentine's Day is the perfect opportunity to finally compile your photos.
Our professionally designed photo book templates makes it as simple as possible to turn your photos into a gorgeous arrangement.  Simply choose a template you love, upload your favorite wedding photos to a Printique gallery, and select our auto-sync feature when prompted.
---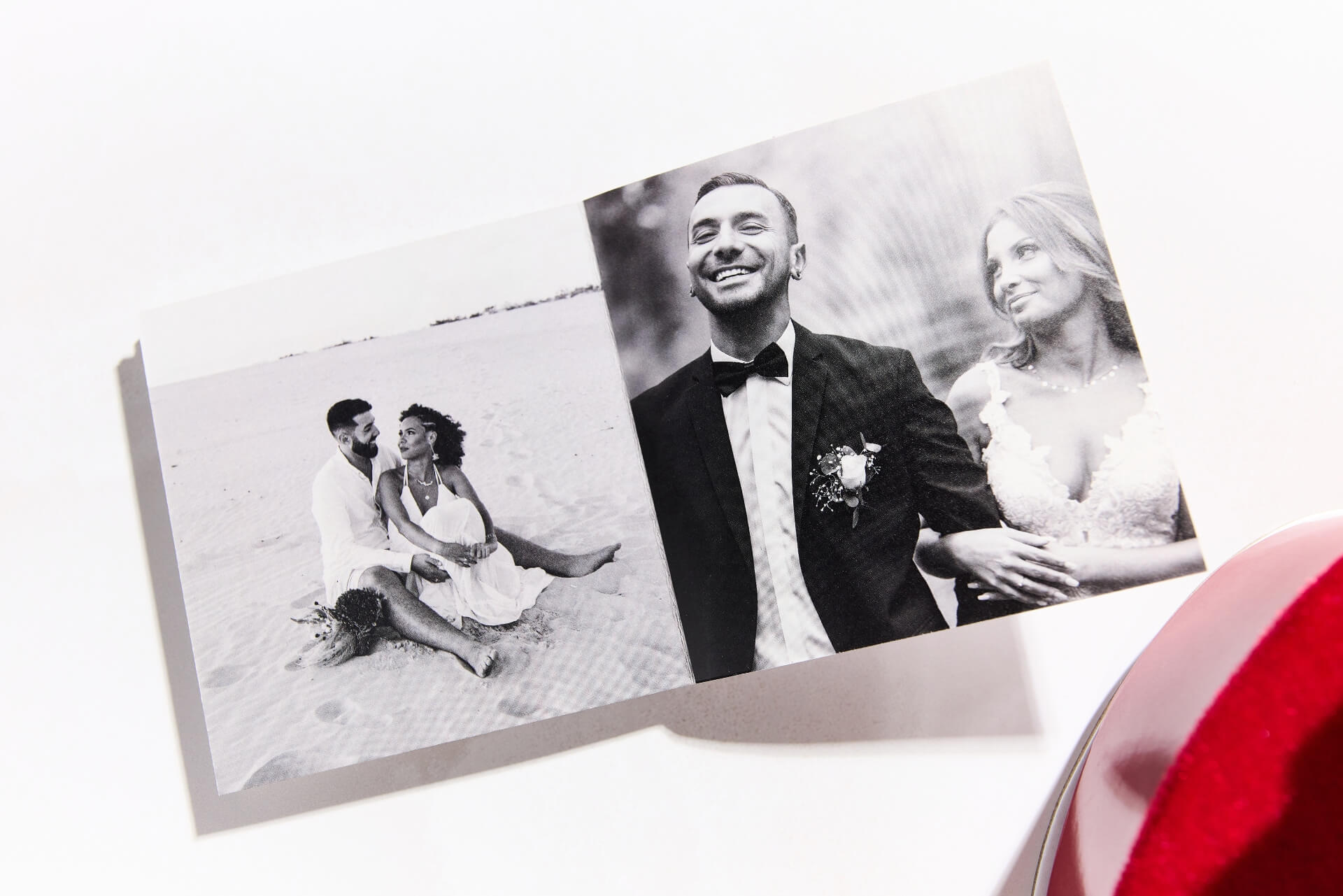 ---
A Candid Wedding Photo Book
If you've already had your wedding album made, consider adding a candid wedding photo book to your pile of sentimental goodies.  A candid photo book can include pictures taken by your guests, professional photos that didn't make your official album, and any photos you took during the planning of your big day.
---
A Pet Photo Book
While it's hard to go wrong by filling your photo book's pages with romance, sometimes all your loved one needs to see is their favorite fluffy face. Turn your most adorable pet pictures into a book that will never get old.
Include photos of you and your significant other with your pet, and craft your book around the fact that this animal you've raised together is the start of an amazing life ahead.
---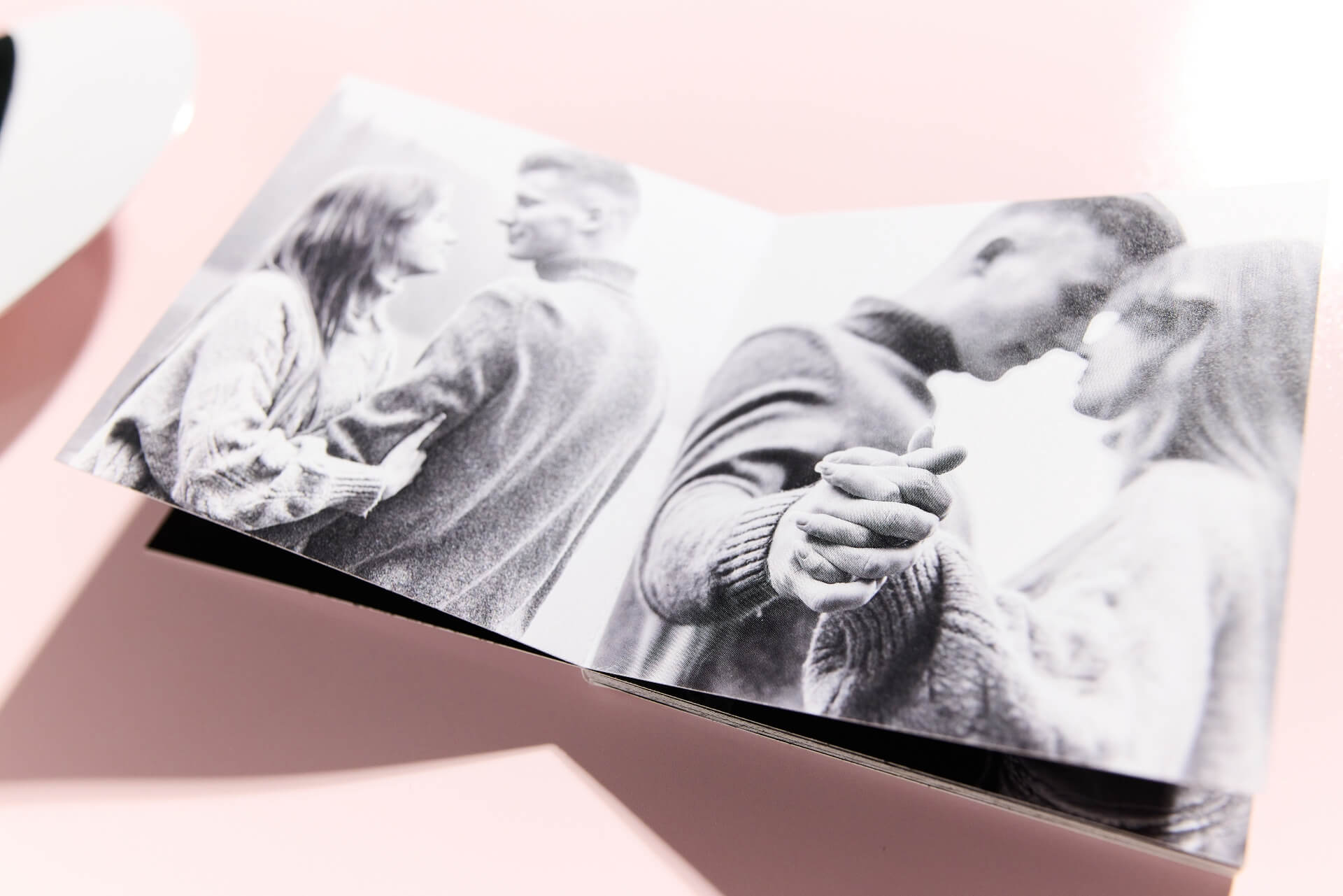 ---
A Family Photo Book
There's no better way to celebrate love than by looking at all the amazing things it has brought into the lives of you and your special someone; and what could be more amazing than a beautiful family?
Tell your loved one how grateful you are to have had them by your side through all of life's ups and downs, and capture your love with a spread of your favorite family photos.  They are sure to feel celebrated, loved, appreciated, and filled with gratitude. That's a success in our book!
---
A Couple Cookbook
Whether you don't take many couple photos or are in a fairly new relationship as we approach this year's Valentine's Day, a cookbook-inspired photo book can help you craft a perfectly meaningful photo gift.
Compile recipes that you know your significant other will love to cook together; when you gift your cookbook, let them know that these recipes will turn into experiences you can share together.
---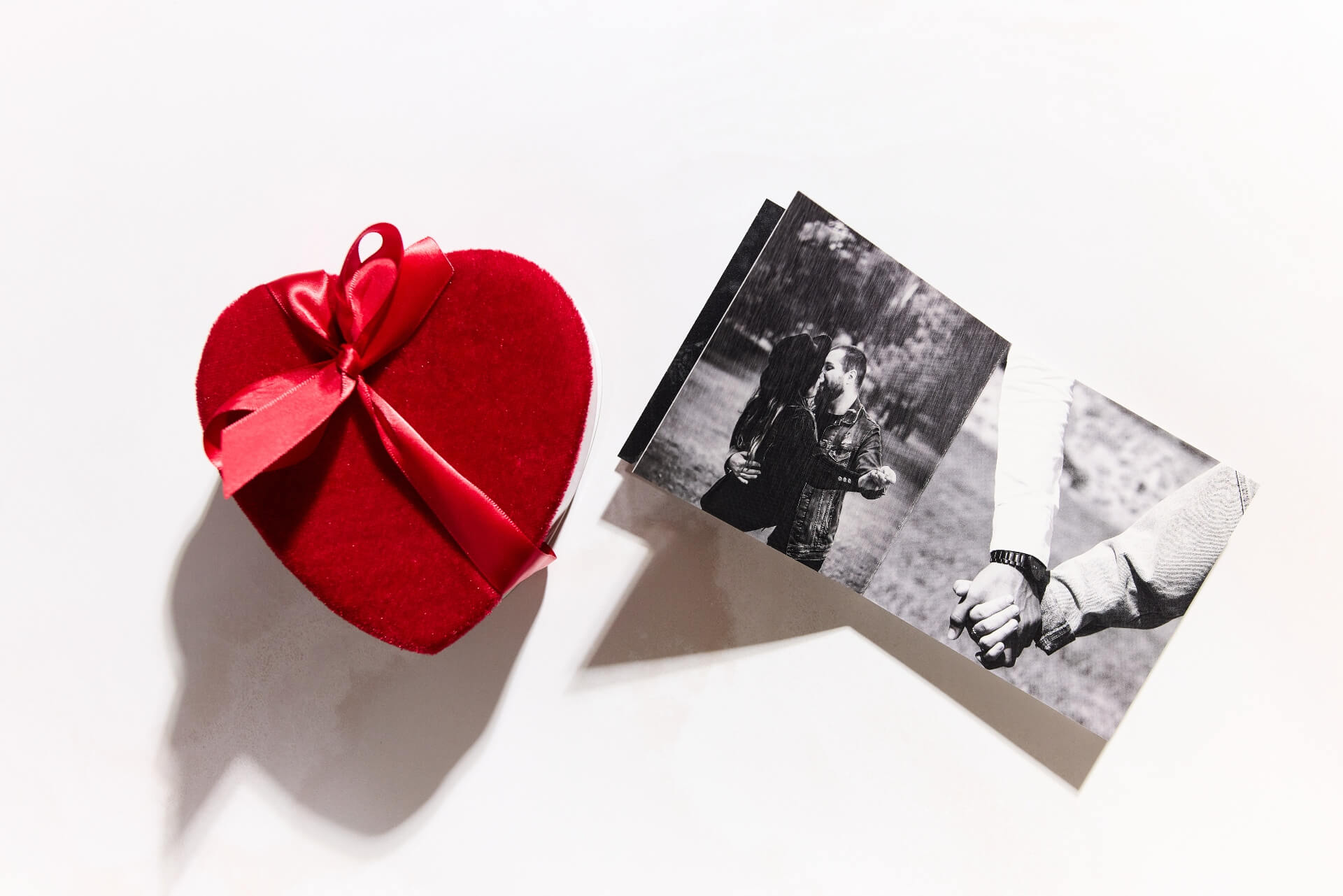 ---
A Coffee Table Book of Poems
If your significant other is a lover of all things artistic and romantic, they are sure to treasure a coffee table book of poems.
You can start this project by first collecting poems that capture the way you feel about your partner. These can be well-known poems, sentimental pieces, self-written pieces, or even snippets pulled from love letters that can stand on their own.
Then, complement each poem with photos of you and your special someone.  If you plan to display this book as a coffee table book, keep the photos appropriate and guest friendly. If it will be a personal book for your loved one to keep in their nightstand or home office, feel free to make it as intimate and personal as you wish.
---
A Your Eyes Only Book
A Your Eyes Only book is exactly what it sounds like: it's a photo book intended for only your significant other's eyes.  It's a romantic gesture deserving of the professional quality pages of our photo books.
---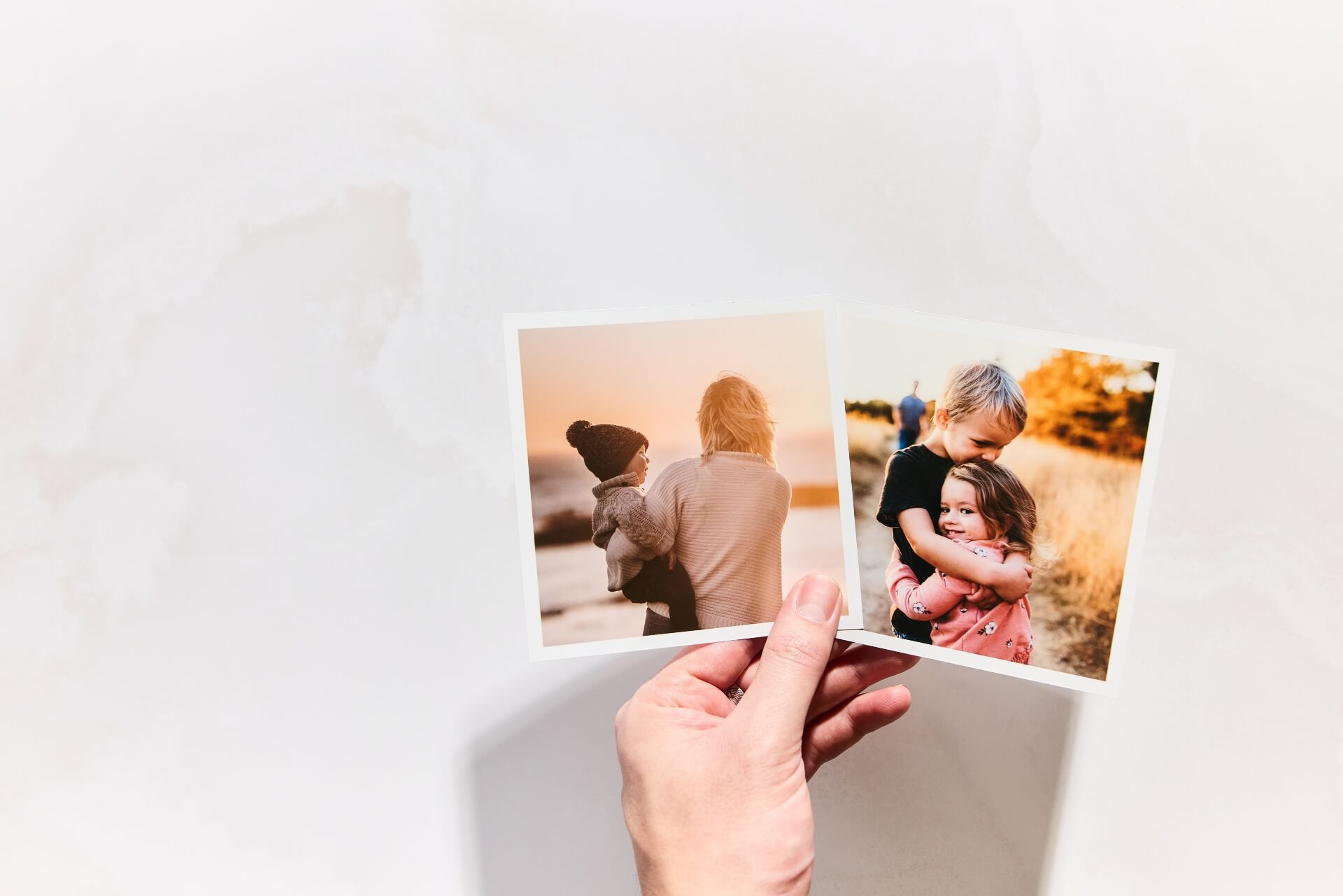 ---
A Memories Scrapbook
While we love our handcrafted from cover-to-cover photo books, we can still appreciate the sentimentality and creativity that goes into a custom scrapbook. If a scrapbook feels more to your liking, start by ordering classic prints of your favorite couple photos. Once you have your photos in hand, collect other items you want to include in your book: receipts, ticket stubs, little notes you've written to each other.
Then, purchase a journal with blank pages to be filled with your photos and mementos. Leave additional pages in the back of your journal for more memories to be added as your relationship continues.
---