Whether it's a vacation to your favorite spot or your wedding pictures, all events that bring you joy in life deserve to be printed. And starting now, you can print those memories and photos on our new large metal prints! What do we mean by large? Well, let's just say the new sizes will be THEE conversation piece in any room they grace.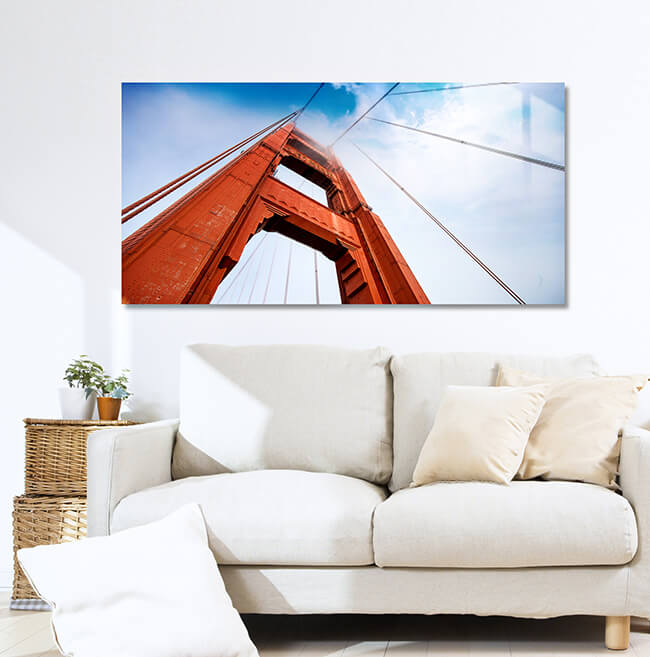 Sizes and Weight of the Five New Metal Prints:
30″ x 40″ – 43 Pounds
30″ x 60″ – 54 Pounds
36″ x 60″ – 58 Pounds
40″ x 50″ – 57 Pounds
40″ x 60″ – 61 Pounds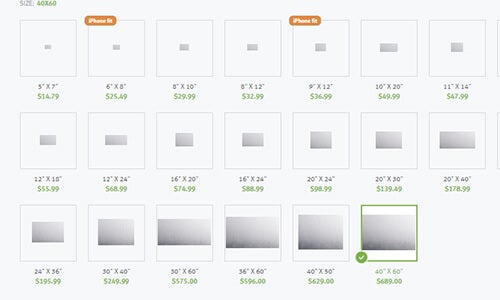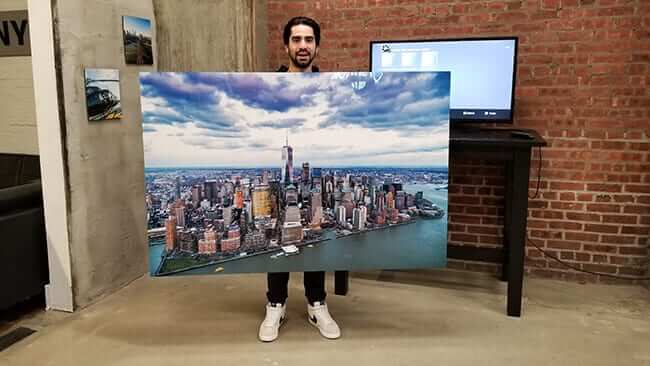 So how are our metal prints made? It all starts with buying the highest quality sheets of aluminum. Instead of us telling you, why don't you have a peek at our behind the scenes video of how they are made?

Large Metal Prints from Printique from Libby6000 on Vimeo.
The result is pure magic. The mounting system on the back of the larger metal prints and the blocks included are called a French Cleat.  It is a molding with a 30–45 degree slope used to hang larger pieces of artwork.  The wall side of a French cleat can be mounted securely without having to hold the full weight of the piece while securing it.
So if you are ready to order your first metal print here is a cheat sheet on what you need to know when it comes to metal prints and designing with Printique.
1. Choose the White Finish when printing portraits of people. The white helps keep skin tones in tact.
2. To clean the metal print, use a damp soft rag.
3. The Silver Finish will replace any whites you have in your image, for example, white clouds with a silver finish will allow the brushed surface of the metal to come through the image.
4. There are two final finishes – satin and glossy. Glossy is more reflective than the satin.
5. Handle the surface with care to avoid scratches.
6. There are nearly two dozen sizes to choose from  – measure your space first and see which shape will work best in the designated spot.
7. Like any piece of fine art, keep it out of direct sunlight.
The great thing about metal prints is that you can do things with metal that you wouldn't necessarily be able to do with a paper print.  Here is a look at different ways you can infuse metal prints into your home decor. Also, it's quite affordable since no framing or glass is needed. The durability of the metal print against UV light, moisture, and ozone elements make it the perfect way to preserve your images.
We hope you enjoyed this behind the scene look at our metal prints. If you are ready to start your order, you can click HERE.