It can be extremely difficult to decide how you want to print your photos, especially when those photos represent the people and memories you treasure most; Sometimes this indecision can result in not printing your photos at all! One of the most common printing difficulties is deciding whether an event or occasion warrants the creation of a custom photo album. The premium, heirloom quality of our photo albums have left people wondering whether their photos were worthy of showcasing in such a display.
If you're currently stuck questioning whether you should go all in on a custom photo album or stick to something simpler, such as a photo book or scrap book of classic prints, we're here to help! We've compiled a comprehensive cheat sheet to help you know when a custom photo album is right for you!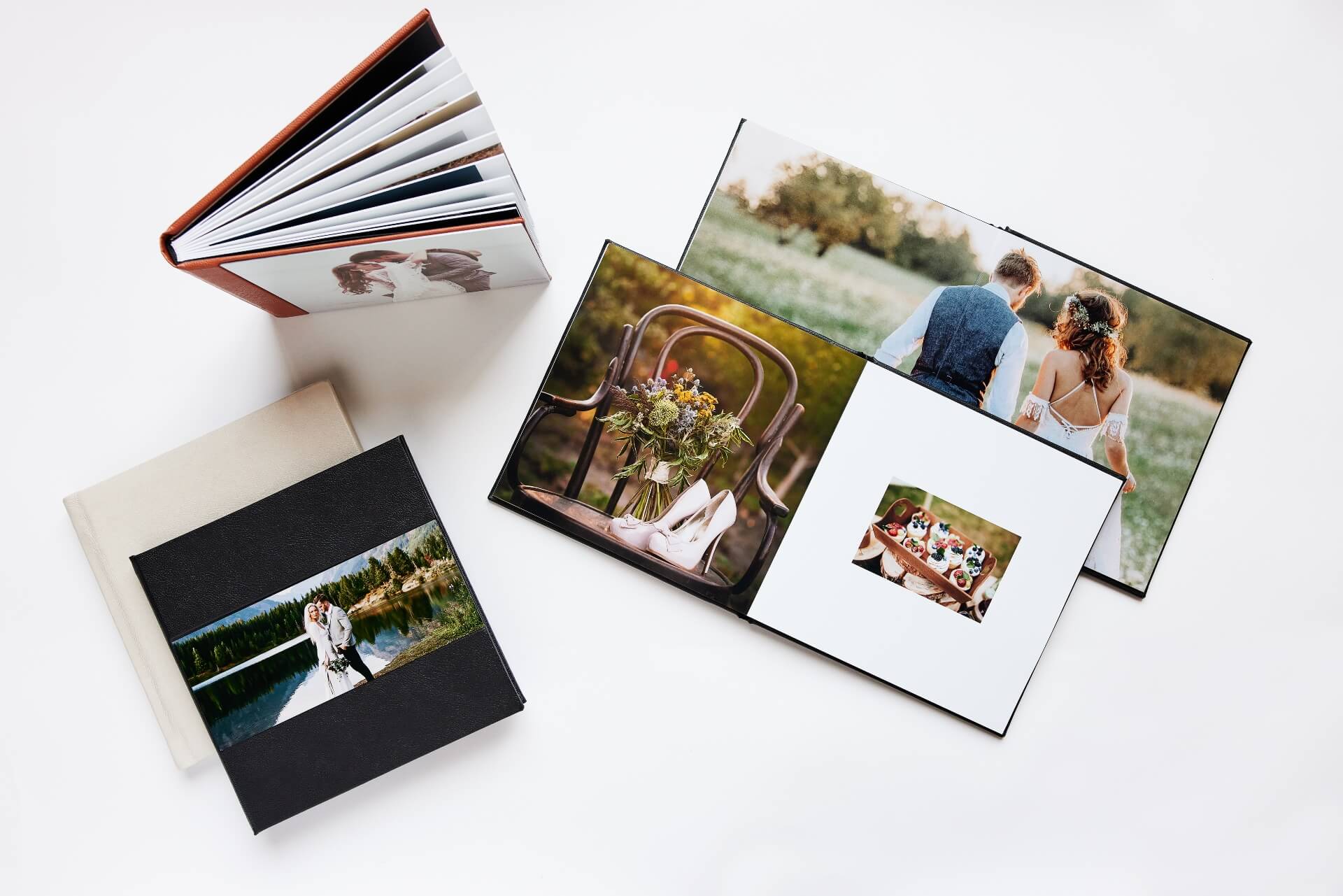 ---
Six Special Occasions That Deserve a Dedicated Custom Photo Album
Life is a series of events, but there's no denying that some of those events are more momentous than others! Here are six life events that should definitely be memorialized through the creation of a custom photo album.
The Birth of a Child
There are few life events that matter more than introducing a new person into the world! The birth of a child is a life changing event for everyone who will be part of that child's world. It's a milestone that will surely never be forgotten, whether you print your memories in a custom photo album or not, but we say do yourself and your baby a favor – print it!
There are a number of ways to approach printing a photo album dedicated to your newborn.  One meaningful way to arrange it is as a behind-the-scenes look that your baby can enjoy when they're old enough to understand what you've compiled.  This can include photos from when the baby's mom was pregnant with them, letters and photos from close family friends telling stories about the baby's family from before they joined them, and pictures of the places the baby "went" before they were born.  Include photos from the baby's first few months on Earth as well to round out the book – and to make room for all of those unbelievably adorable baby photos, of course!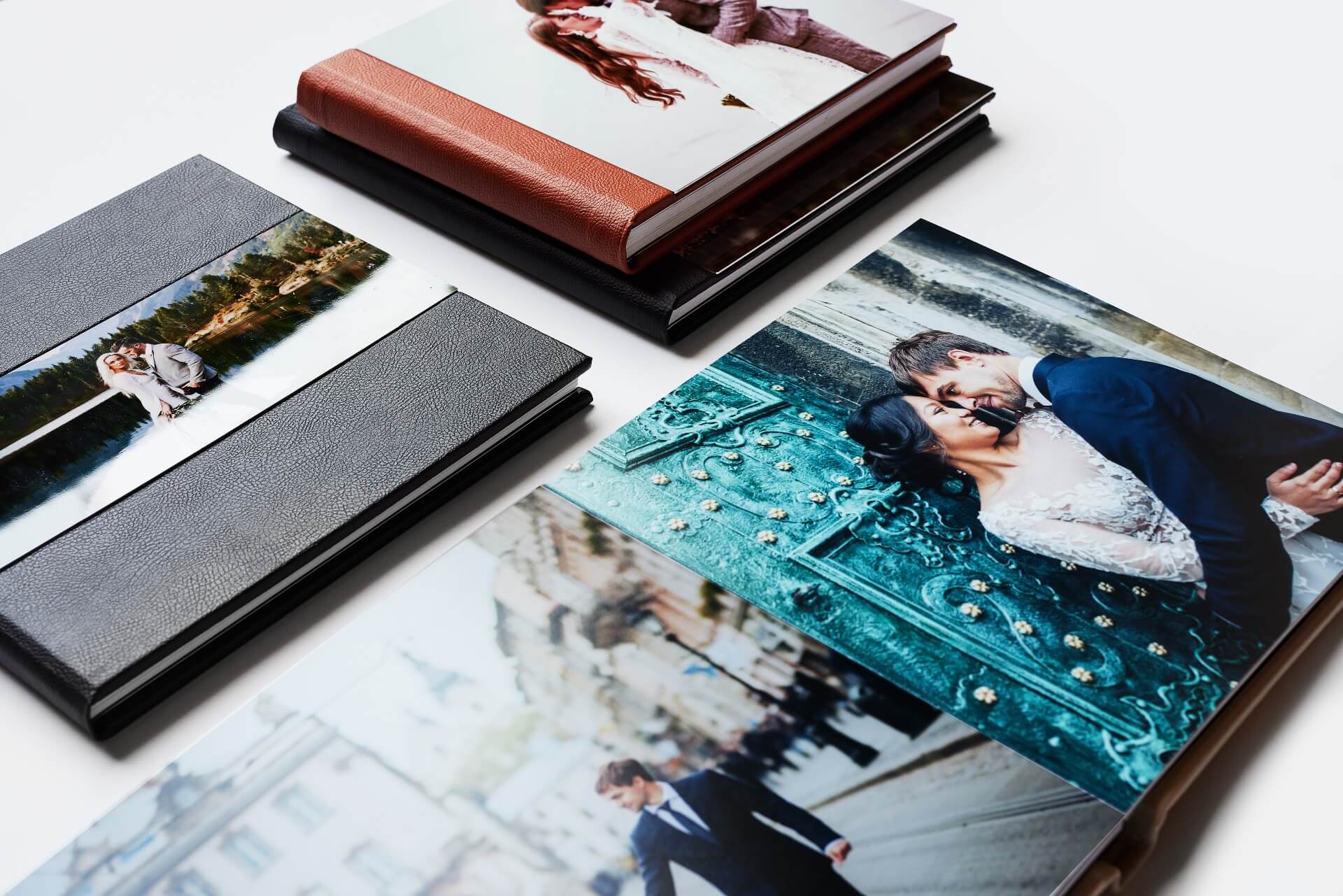 Your Wedding Day
One of the best parts of getting married is having a lifetime supply of love-filled photos to look back on, filled with the joy of having all the people you love under one roof. There's no better way to preserve these photos for regular revisits than by printing them in a custom photo album.
Our range of wedding album templates makes it irresistibly easy to craft an aesthetic and luxurious album of your own. By simply uploading your images and selecting the auto-fill button, our custom photo album platform will complete nearly all of your album's design in minutes. See our wedding photo shot list for all the photos we recommend capturing on your big day!
An Engagement
You don't have to wait for the big day to pay tribute to your once-in-a-lifetime love. If you hired a photographer to capture the emotions of your engagement day, don't miss the opportunity to bring them to life in a stunning custom photo album.
If you want to capture a more comprehensive story in your engagement album, incorporate photos from the earlier days of your relationship.  Showcase your relationship's journey from first date to engagement within the everlasting pages of a premium album.  Add an extra sentimental touch by opening your album with a letter – either a letter from you to your partner and vice versa, or a letter from both of you to your future selves.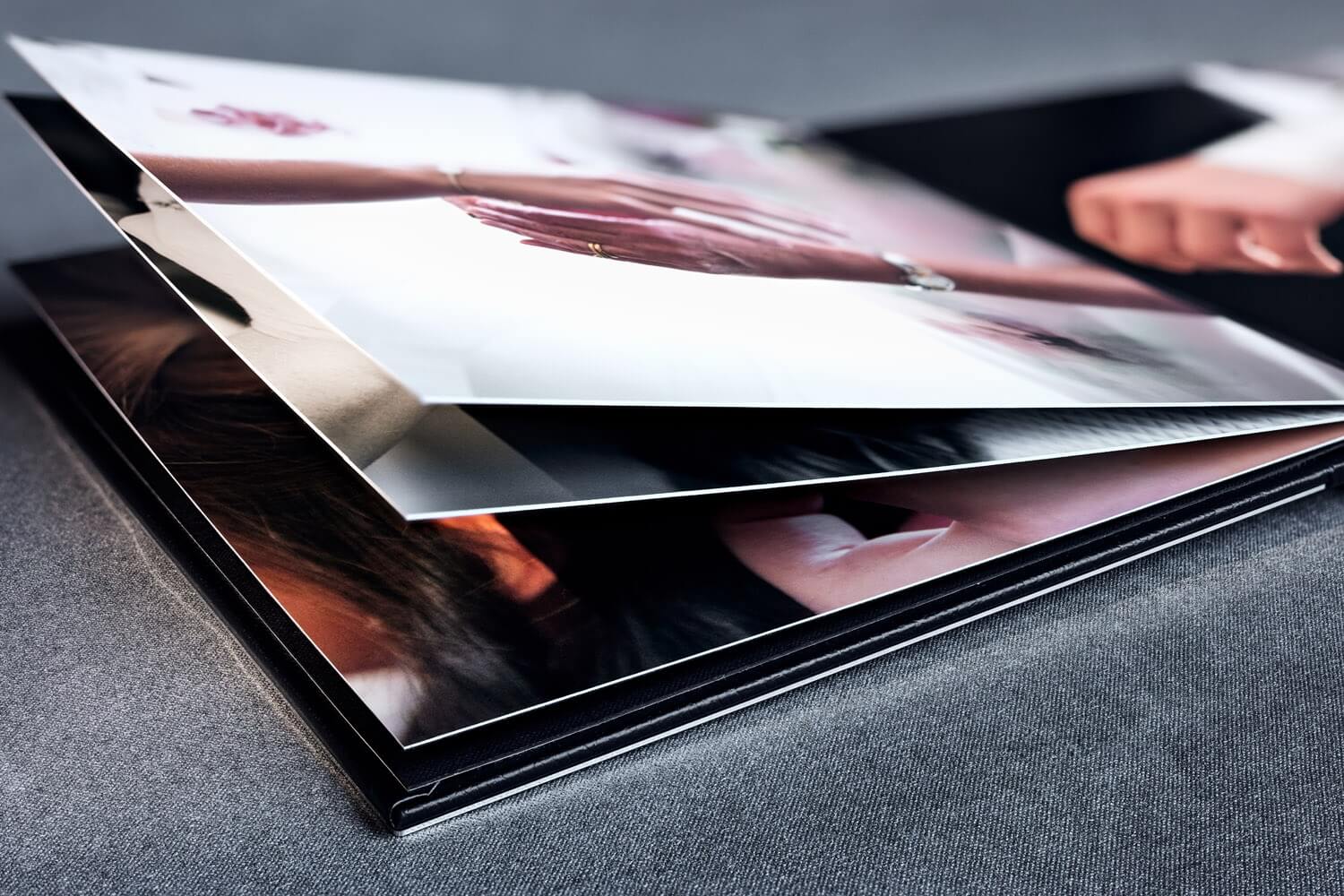 A Tribute
When we lose somebody close to us, our memories with that person become all the more precious. With a custom photo album, you can capture every moment you shared with this person and, more importantly, the way each of these moments felt.
An In Memory album can be a shared way to keep a loved one's memory alive. It's a meaningful way to collect stories from their friends, coworkers, and acquaintances at their memorial service or wake; Leave it displayed at the entrance to the service and invite visitors to share words and stories about the departed. Following the service, when the grief of the loss can at times be the most intense, you will have a custom album full of incredible memories and even never-before-heard stories. Through this album, you will feel the joy of your loved one's memory forever embrace you.
A Graduation
A graduation is an incredible milestone in your life, whether it's a graduation from high school, college, or graduate school. With years of memories, life lessons, and lifelong friends at the foundation of this milestone, turning your photos from through the years into a premium custom photo album is a beautiful way to keep each of these invaluable memories in one place.
A graduation album can also serve as a custom yearbook.  While we adore the yearbooks often offered by schools, they don't always capture the authentic experience of the person graduating.  While a school-made yearbook is a great way to remember classmates, staff, and events, a custom-made graduation album is a way to remember what school was really like – from the good times to the bad times.  With a custom photo album, you'll have the ability to create something that you'll be eager to show your children and grandchildren decades from now.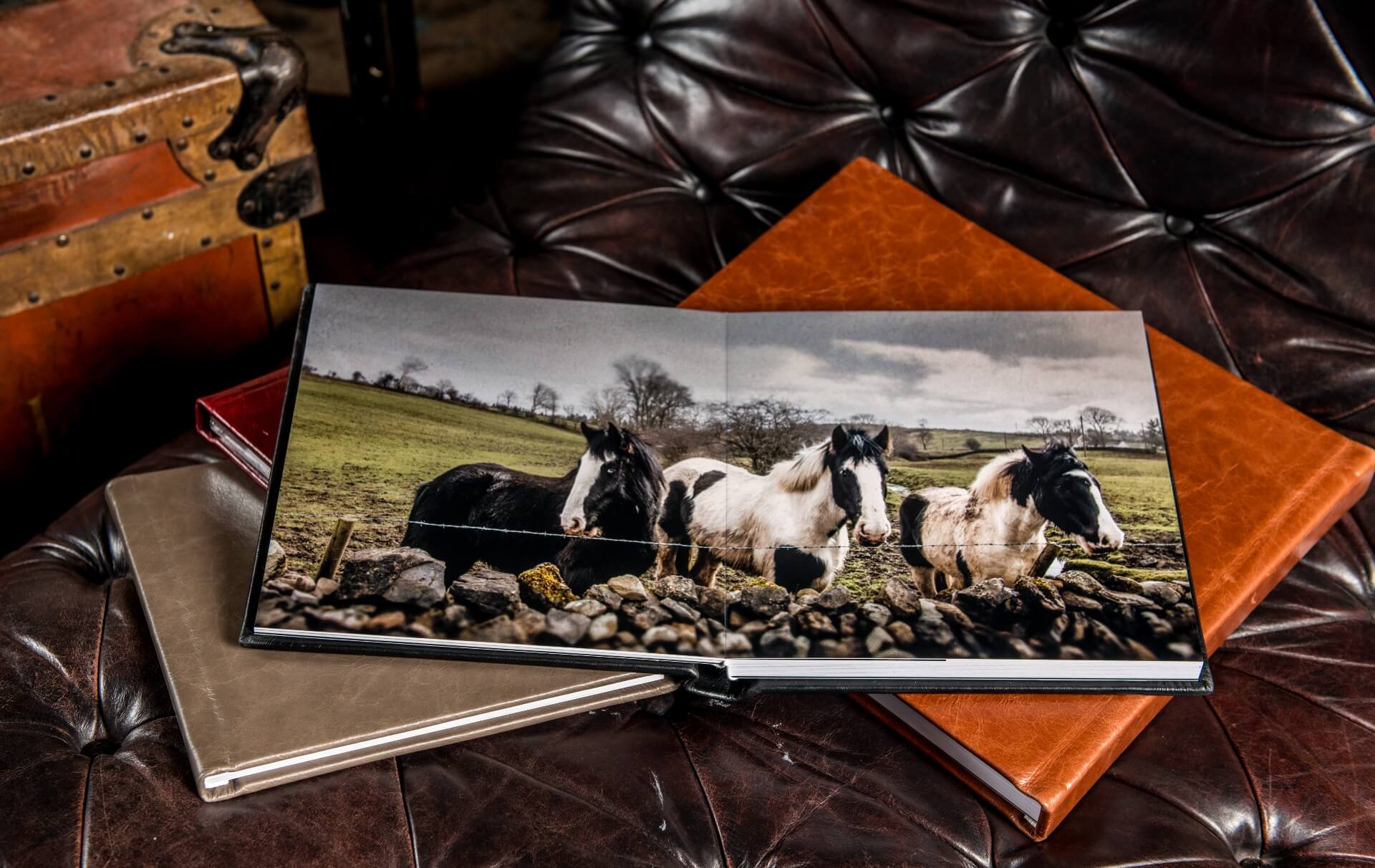 A Life-Changing Trip
Don't let memories from the trip of a lifetime hide in your camera roll.  Your greatest adventurous photographs will come to life on the pages of a premium, custom photo album.  We recommend arranging your photographs in a primarily chronological format; This will best equip you to tell the story of your trip through photographs.
Blend collage style pages and full spread features to gorgeously combine your photos.  You can see our comprehensive guide for creating the best travel album here!
---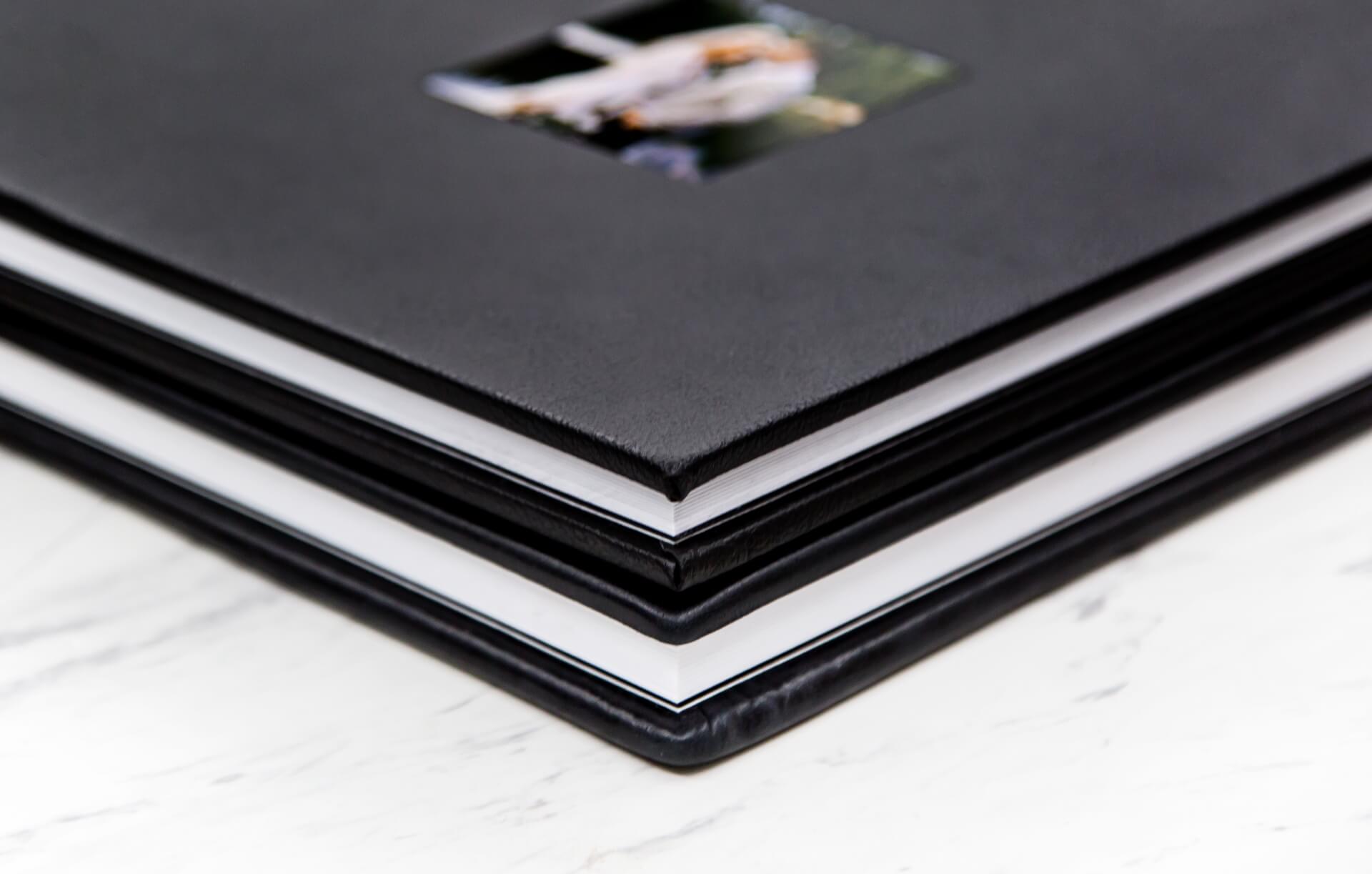 The Custom Photo Album Check List
Just because your photographs don't fall into one of the above categories doesn't mean they aren't fit for a custom photo album! The three questions below will help you decide whether you want to showcase a memory within the everlasting pages of a premium Printique photo album.
Is the event once in a lifetime?
If the photographs in question have captured an event that only happens once in a lifetime – from the milestones we've mentioned above to more niche accomplishments like running a marathon or touring with a performing group – we recommend preserving them in a custom photo album. Custom photo albums are the official special occasion print; You only have one opportunity to create a custom photo album of this particular once-in-a-lifetime event – don't pass it up!
Do you smile every time you think of this event?
If you smile every time you remember an event, do yourself a favor: bring it to life in a custom photo album! Transforming this event into an album will make it easy for you to revisit your most enchanting memories on a regular basis.  Plus, your happiest memories deserve to be passed down through generations.  It's those glowing moments that you'll be most eager to share with future generations, and having gorgeous, good-as-new printed photographs in hand to accompany your stories will make the retelling of your memories all the more special.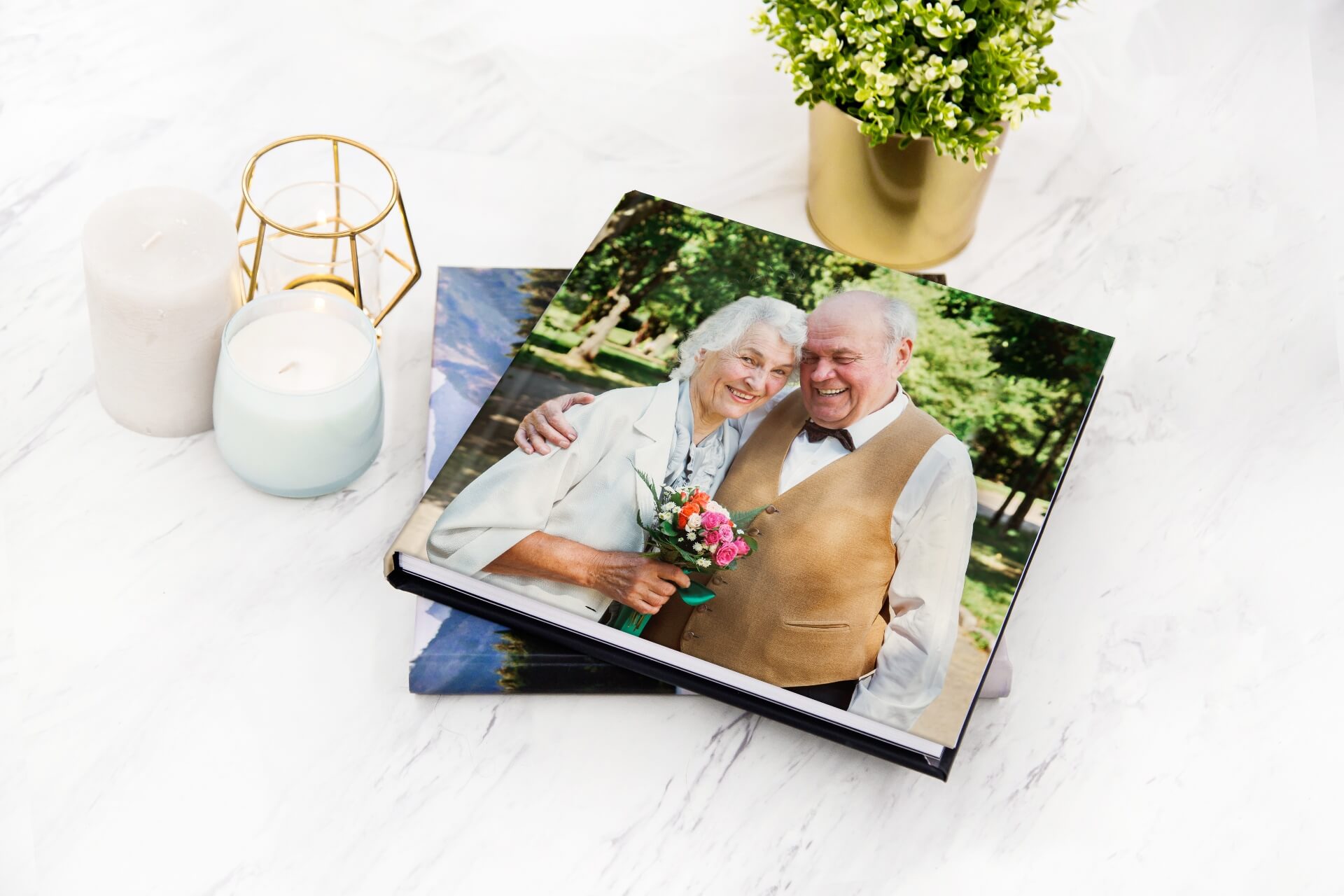 Does the event mark the end of an era?
Events that mark the end of an era are undoubtedly deserving of a dedicated photo album.  Whether you're celebrating a retirement or preserving the final months spent in a city you'll be moving away from, compiling these fleeting memories in a custom photo album will allow you to keep meaningful times in your life close to your heart.  Consider your custom photo album as a closed chapter of your life – one that you can reminisce on whenever you so wish!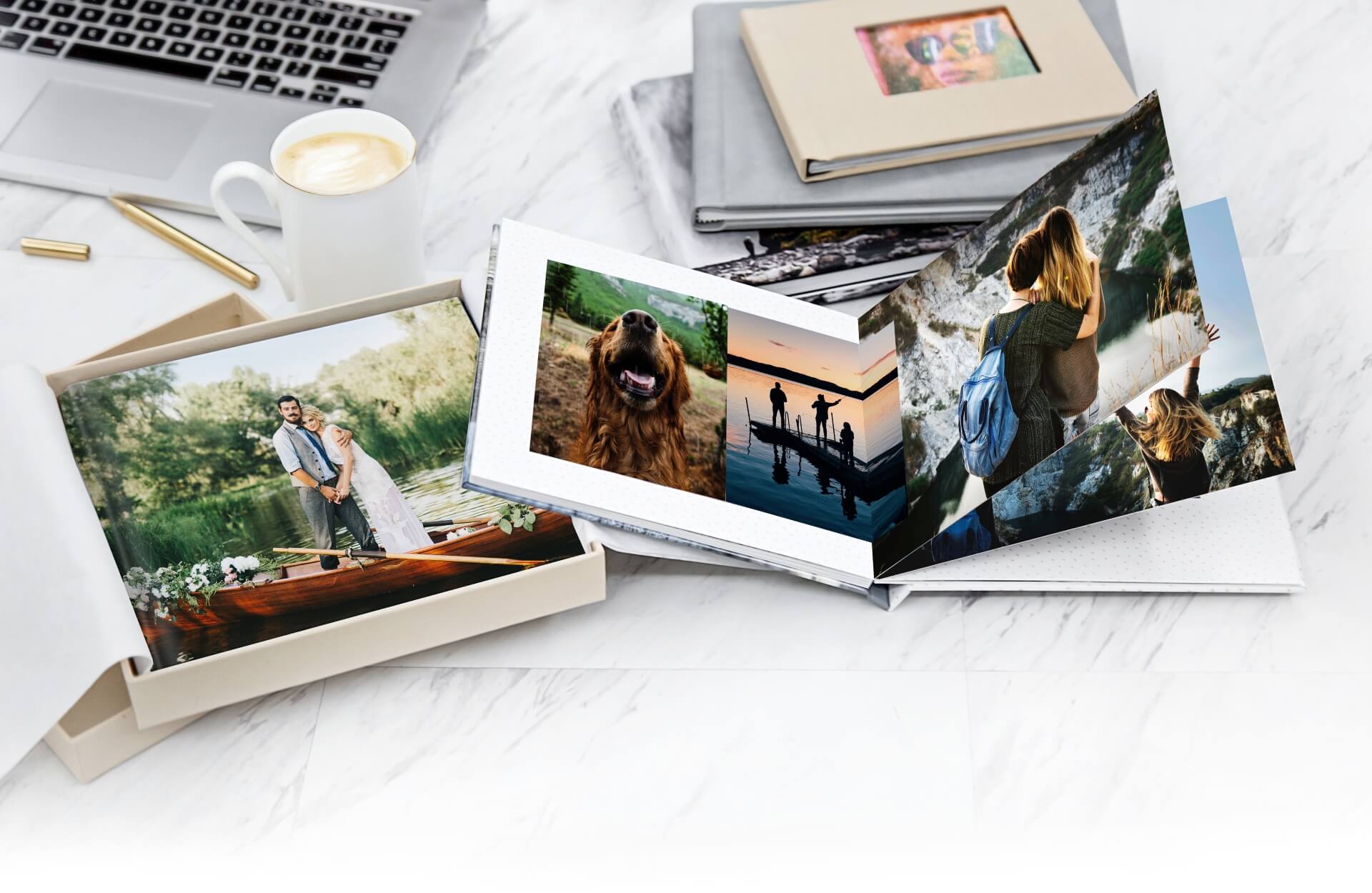 Are you eager to print the event in a custom photo album?
If you've been reading this list looking for your sign to print your photos in a custom photo album, here it is!  While we undoubtedly consider photo albums to be a premium, heirloom-quality printing option perfect for showcasing life's biggest moments, we would encourage anyone who finds themselves wanting to order a photo album to do just that! Custom photo albums are a product everybody should experience at least once, so if you're ready to turn your photos into a prized possession, we say do it – whether they capture moments big or small!
---