It's while out exploring the great wide world that we stumble upon our greatest memories. If your adventures often leave you staring at photos in both longing and disbelief, it's time to bring them to life in a custom travel album.  A photo album of your travels allows you to compile your memories artistically, in a medium designed to last for lifetimes. With every turn of page, your most breathtaking experiences will come to life at your fingertips.
Ready to showcase your life-changing journeys in an album that will be by your side for all the journeys still left to take? We've outlined the most important steps for creating the travel album of your dreams. Follow along and you'll be guided with ease to the final result: an album you'll treasure forever!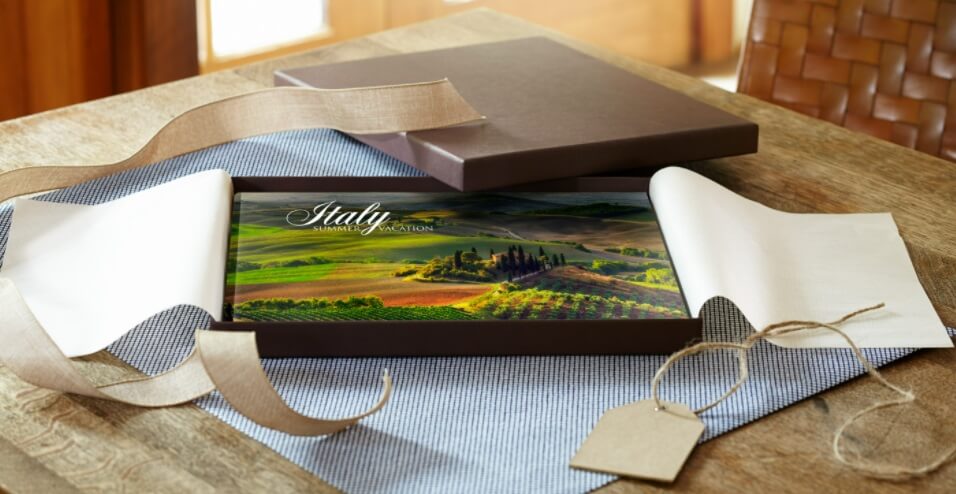 Decide on the purpose of your travel album.
The first question you'll want to answer as you begin to construct a travel album is "why?" Why do you want to create a travel album? What do you wish to accomplish with this album? Putting your finger on exactly what you wish to get out of a travel album will inform every other step you take along the way.
For example, you may want your travel album to serve as a portfolio of sorts, showcasing your best travel photos.  The photos you would include in this travel album would be very different from the photos you would include in an album aimed at showcasing family travels.  Deciding on the mission of your travel album early on will help ensure your final product is a flawless and impactful album that you can't keep your hands off of; As opposed to an album you flip through from time to time when you remember that it exists.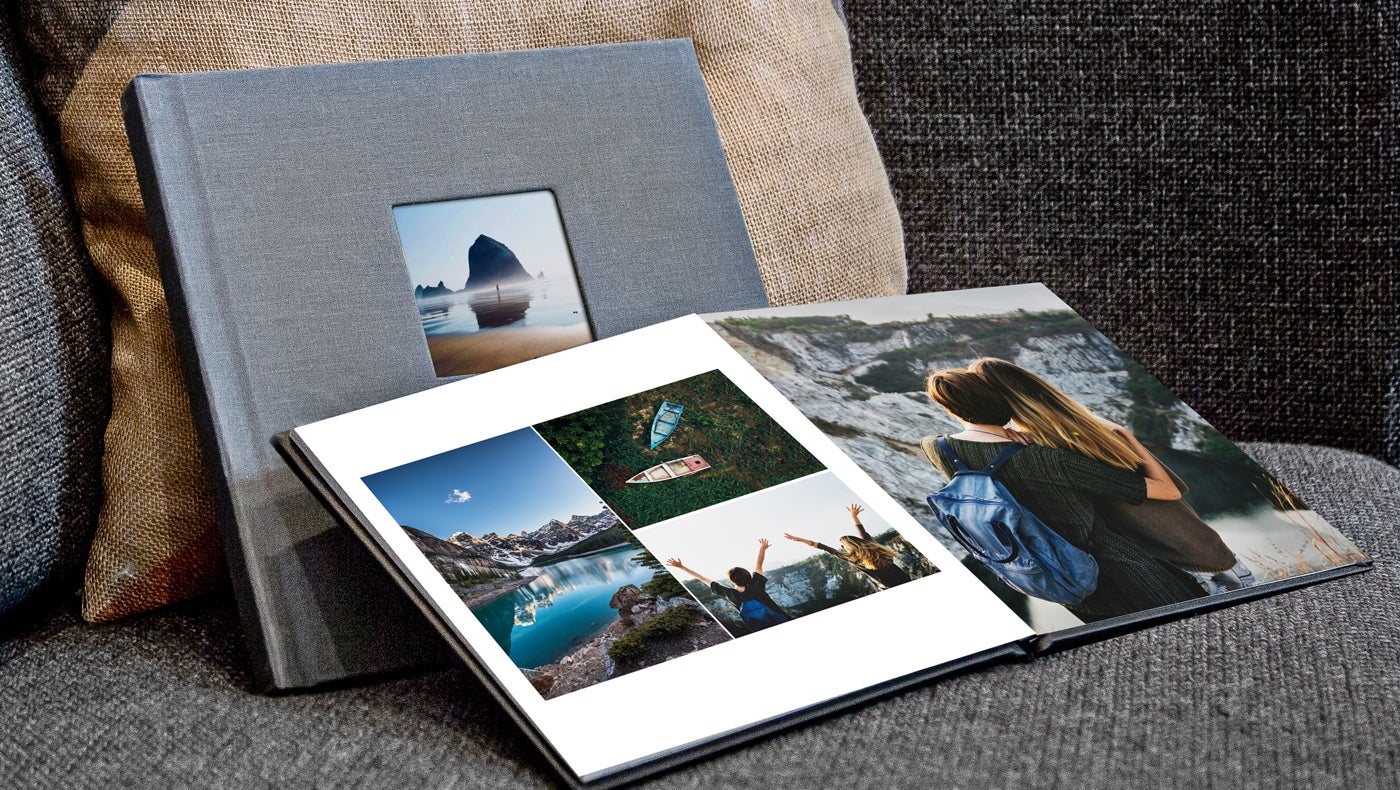 Collect the pictures you want to include in your travel album.
Now that you've settled on the purpose of your travel album, it's time to compile photographs that align with its purpose! If your album will showcase family travels, ask your family members to share any relevant travel photos with you; You never know what amazing moments someone else may have captured of your trip!
If the focus of your travel album is your travel photography, comb your archives carefully to ensure each of your favorite photographs are included.  If you shoot film, make sure none of your best shots get left behind on undeveloped film rolls.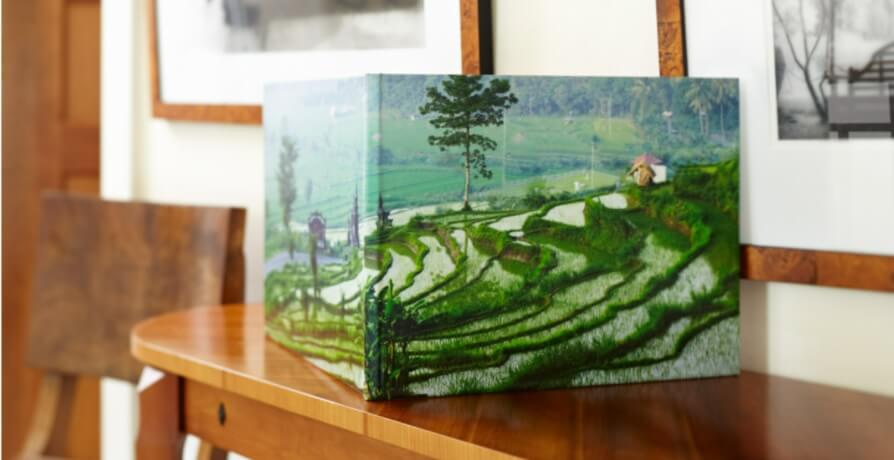 Decide on the layout of your travel album.
There are any number of ways to construct your travel album to best embody the nature of your experiences. One option is to separate your travel album into distinct sections, each labeled with the name of your travel destination. We love this style for travel albums that span various countries, or are marked by long term stays in specific locations. For example, if you traveled from the United States to Europe and spent a week in London, we would recommend dedicating a section of your album to London. This will give you the room needed to fully showcase your favorite experiences, meals, and even new friends.
Alternatively, if you're crafting your travel album around one long, continuous journey marked by short term stays, we would recommend avoiding sections altogether.  Instead, opt for a free-flowing arrangement.  A great example of travel complemented by this style would be a road trip; Let the natural flow of your travel album reflect the always-in-motion nature of your journey.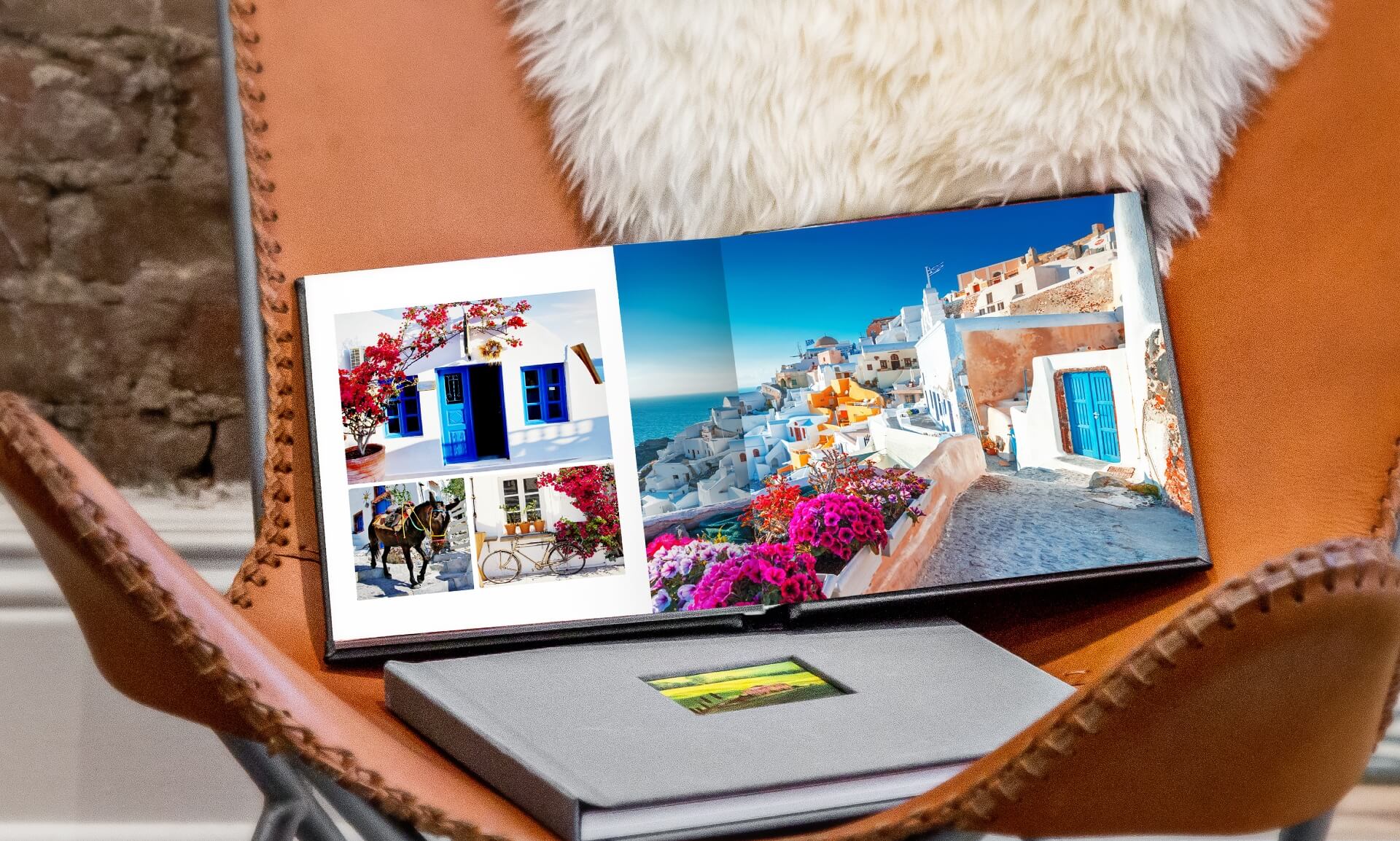 Choose a photo album template that complements your selected structure.
Next, you will have to select an album template that aligns with the way you wish to structure your album. The good news is that our photo album design platform makes it easy to modify our predesigned templates – meaning any template can accommodate any structure if you feel inspired to make a specific template work!
One aspect to keep in mind when selecting a travel album template is which of your images are full-spread worthy.  If your list of "favorite travel photos" is a long one, you will probably want to select a template with numerous full-spread photo frames.  On the other hand, if your images work better collectively than standalone, you may be happier with a collage template that avoids full-spread or full page frames altogether.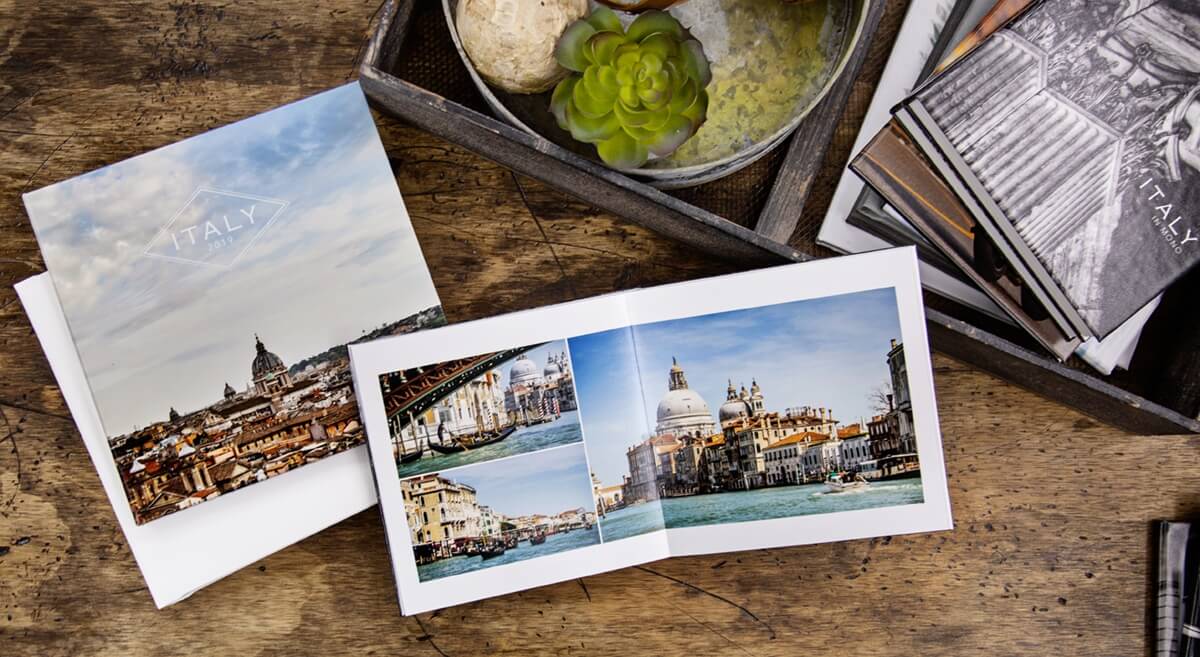 Make room for unique artifacts in your travel album.
Note: This step will likely not apply if you are creating a portfolio style travel album. For a portfolio style album, you will want all focus to remain on your photographs.
Tangible artifacts from your adventures can make for incredible additions to travel albums.  Receipts, plane tickets, brochures, maps, hotel cards, postcards – the list of souvenirs you can feature in your travel album goes on and on!  Simply scan an item – this can be done directly from your phone – and convert the scan to a JPG file.  You can then upload the scan to your Printique gallery, as you would any other image!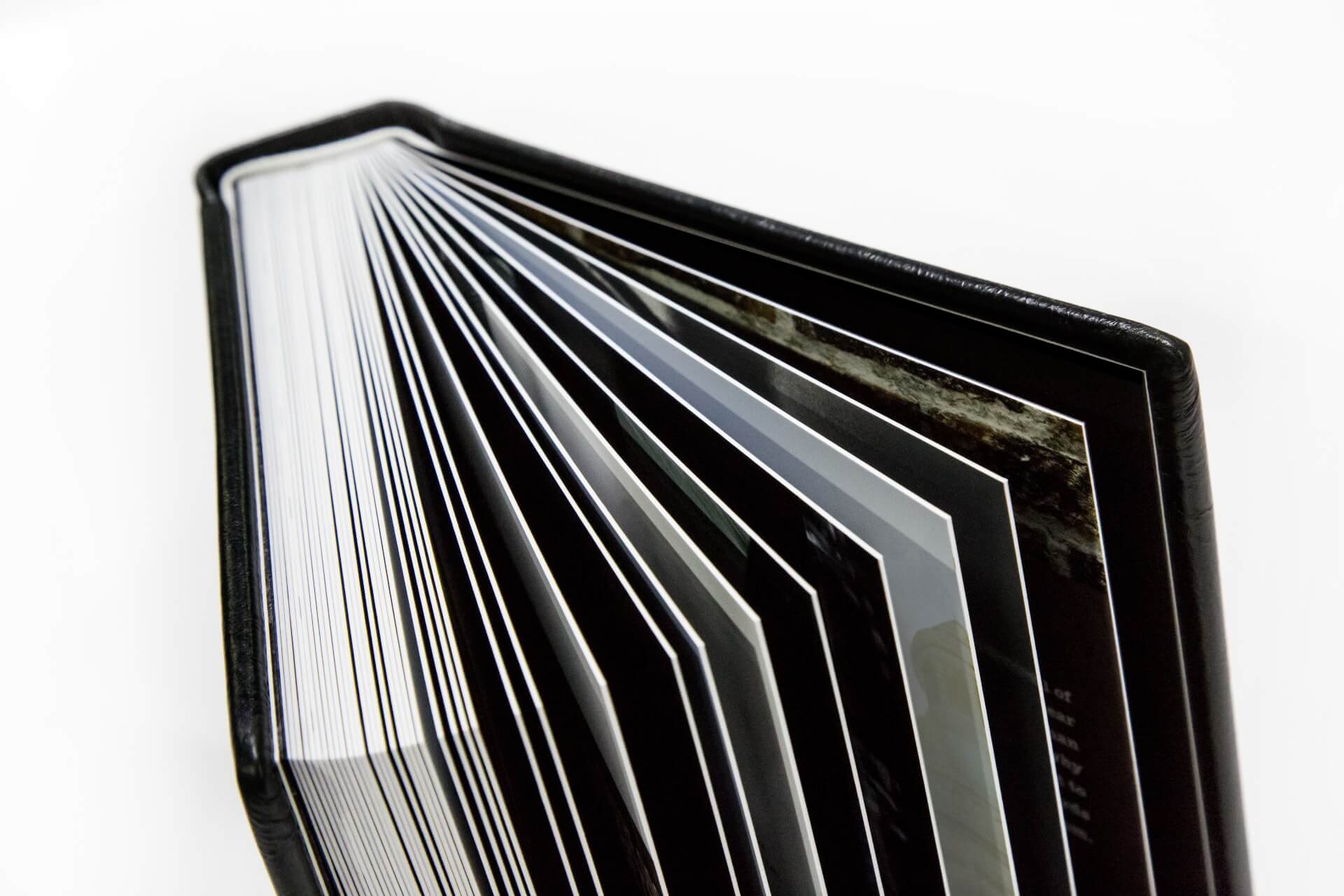 Decide on your travel album's physical details.
The best part about bringing your photos to life is turning fleeting memories into something you can hold in your hands; So design your printed product to be something you love to hold in your hands! Our photo album design program allows you to customize nearly every detail of your album.  You can choose between a leather album cover, a hardcover album cover featuring a custom photo, or a metal cover album featuring a custom photo.  You can specify the thickness of your pages, as well as the finish you would like used on each of them. When you run your hands over the materials of your Printique photo album, you'll know you've got nothing but the best.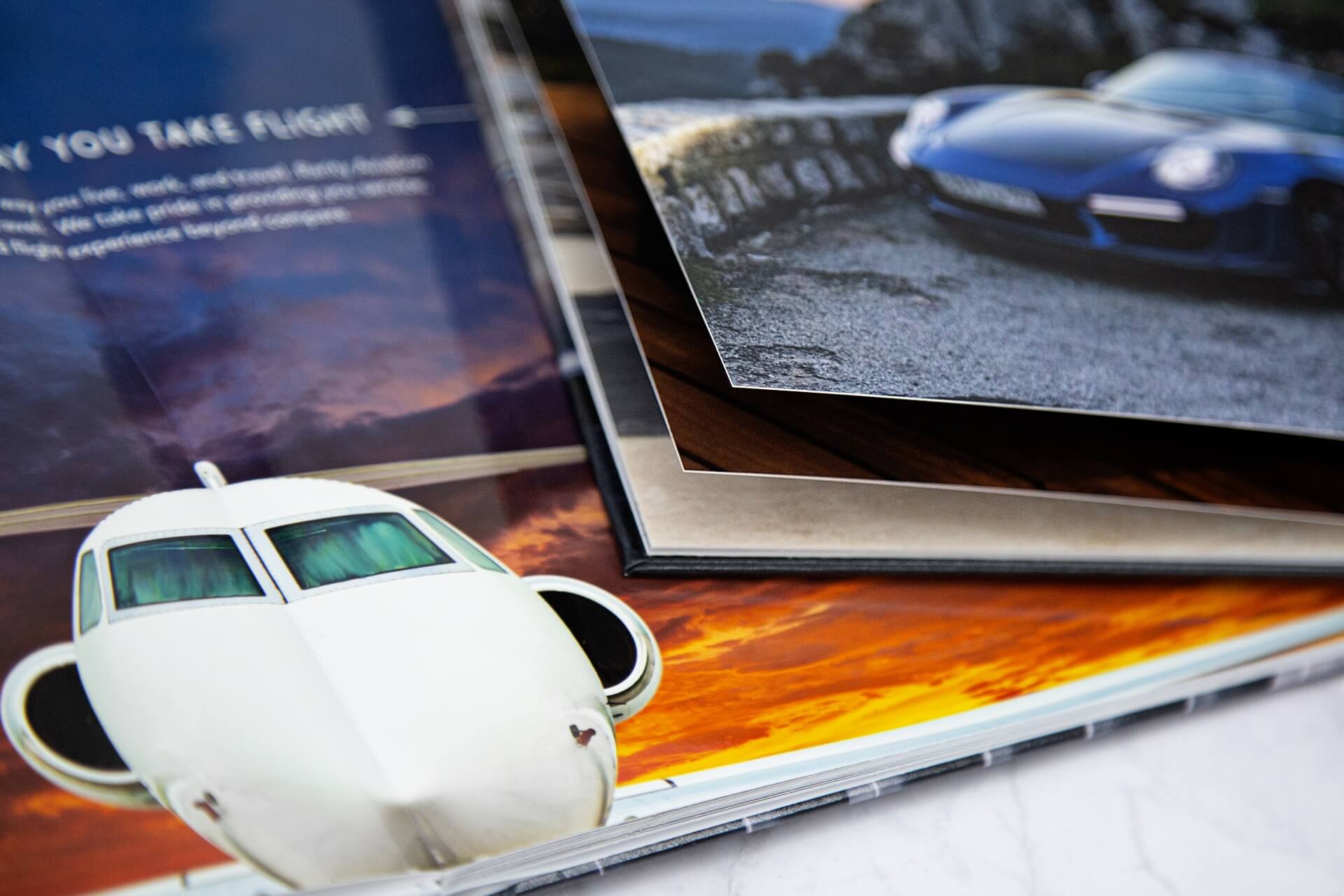 Review your travel album and click the order button!
Once your selected photos have been applied to your selected template (see how easy that was!?) and the physical details of your travel album have been specified, all that's left to do is review your album for any errors.  This step is especially important if your travel album includes any text.  Triple check the spelling of every word, and make sure none of your images or text boxes are in your album's trim zone.
Once you've confirmed that everything is arranged exactly as you want it, it's time to click order and let the countdown to arrival begin!
---