Whether you're decorating your home or creating professional displays of your photography, printing a photo on metal is an exciting and reliable way to display your memories.
If you've ever wondered what a metal photo print is, keep reading! You'll go from learning that aluminum prints exist to ordering your own as we explain what a metal print is, how a photo is printed on metal, and how you can order a photo on metal today.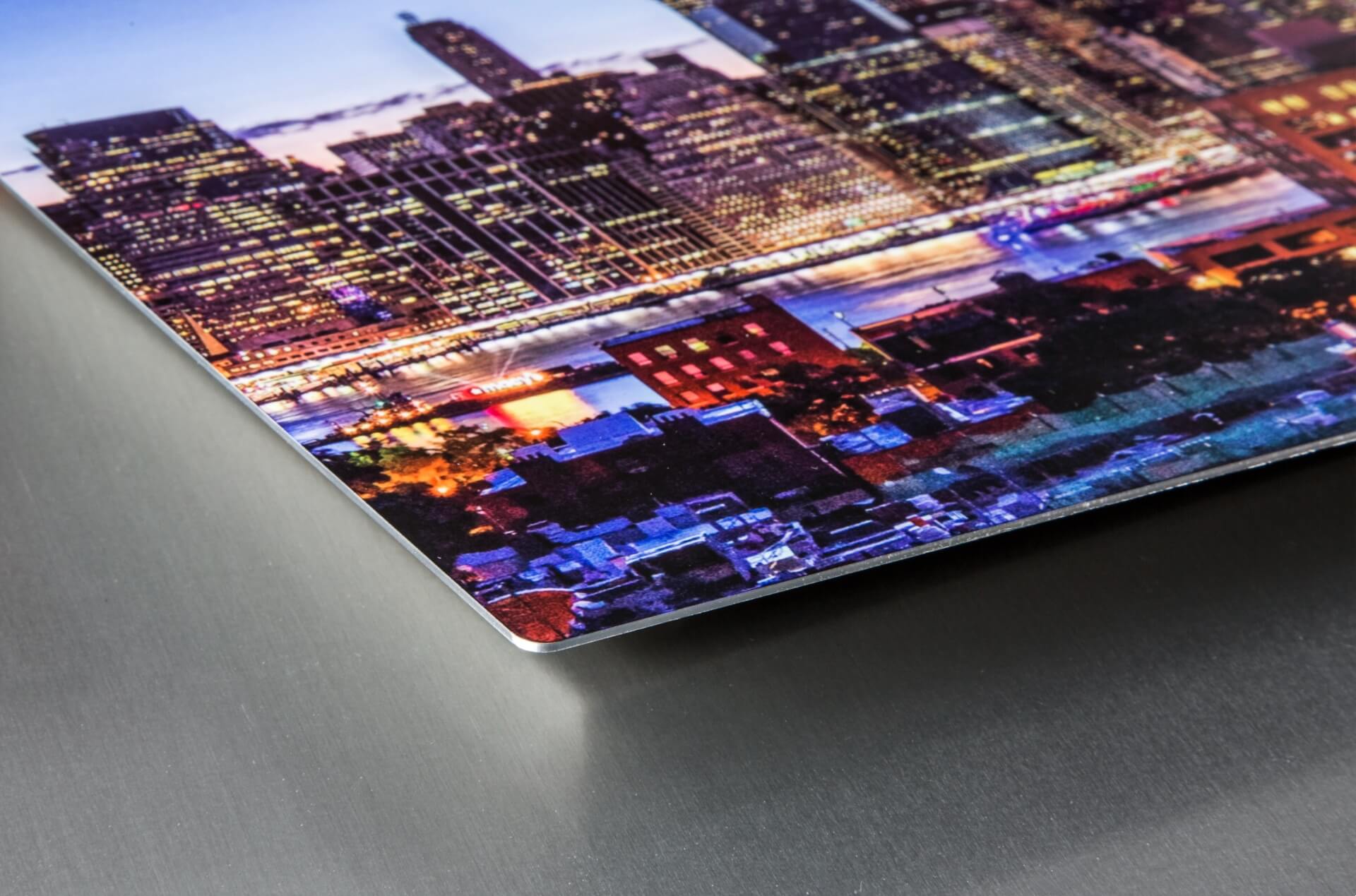 A metal photo print is a specialty print in which images are infused onto sheets of aluminum. What results is a sharp, crisp, and vibrant images, of quality far superior to what inkjet printers are capable of.
Metal prints are known for their luxurious, sleek texture.  They blend seamlessly into modern and industrial interiors.  Printed to either stand or hang, metal prints do not require frames.  The moment your metal print arrives, it is ready to be put on display.

A metal print's aluminum base makes printing incredible and unique shapes easy. Printique offers premium quality metal prints in dozens of shapes and sizes.
Bring incredible panoramic photographs to life on a 36-inch panoramic metal print.  Create a vibrant gallery of memories with hexagonal metal prints that fit like puzzle pieces when arranged together.  Give new dimension and character to your photo on a circle-cut metal display.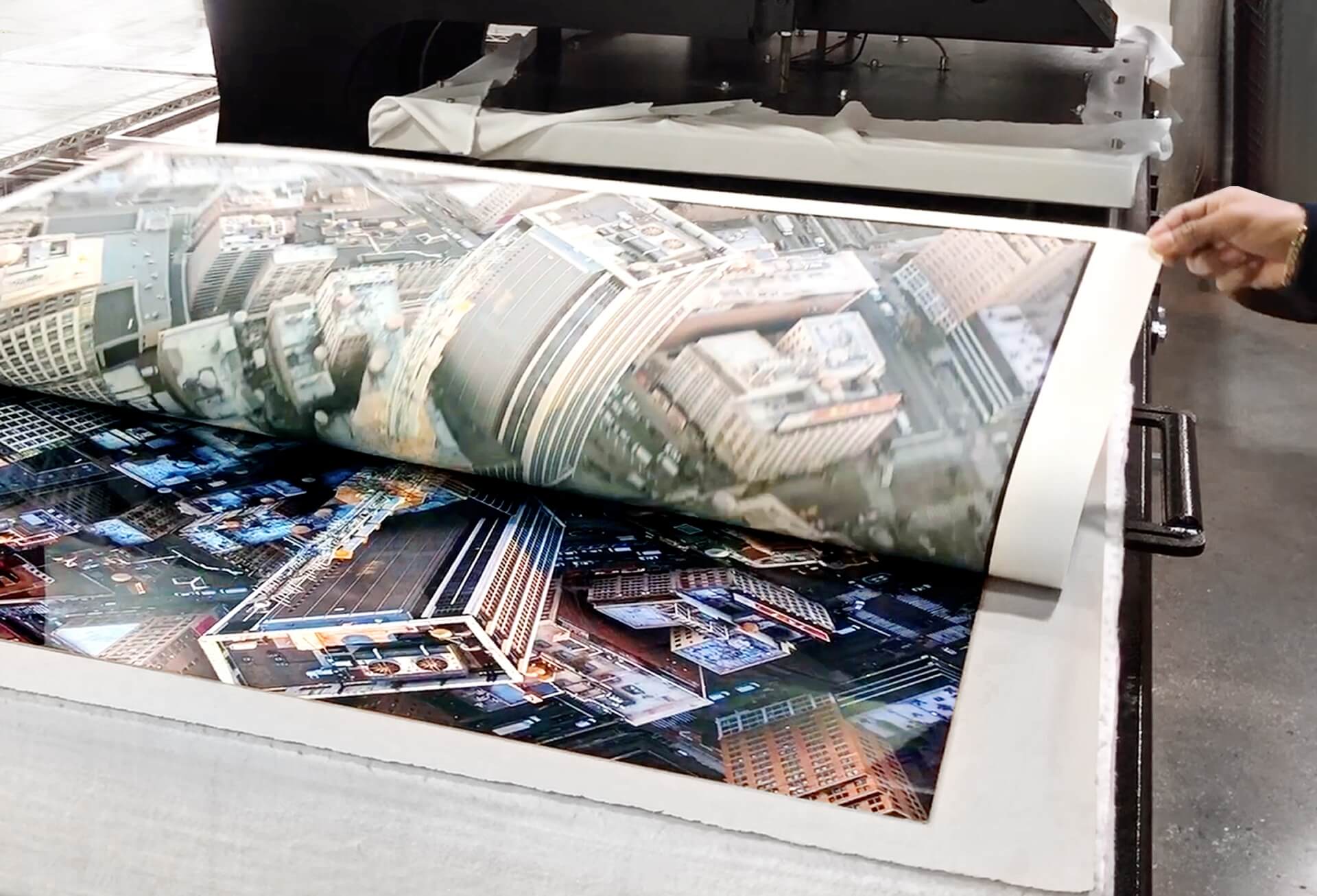 How are photos printed on metal?
Printing a photo on metal utilizes a process known as dye-sublimation.  While inkjet printers reproduce an image by translating it into thousands of individual dots, dye-sublimation printers use heat to infuse an image onto an aluminum sheet.
Dye-sublimation consists of a two-part process.
First, your photo is printed on a transfer sheet using liquid gel. This image is then cooked onto an aluminum sheet. The combination of heat and pressure permanently bonds the crisp details of your image to the aluminum.
What you have left is a scratch-proof, water-proof, sun-proof metal photo print.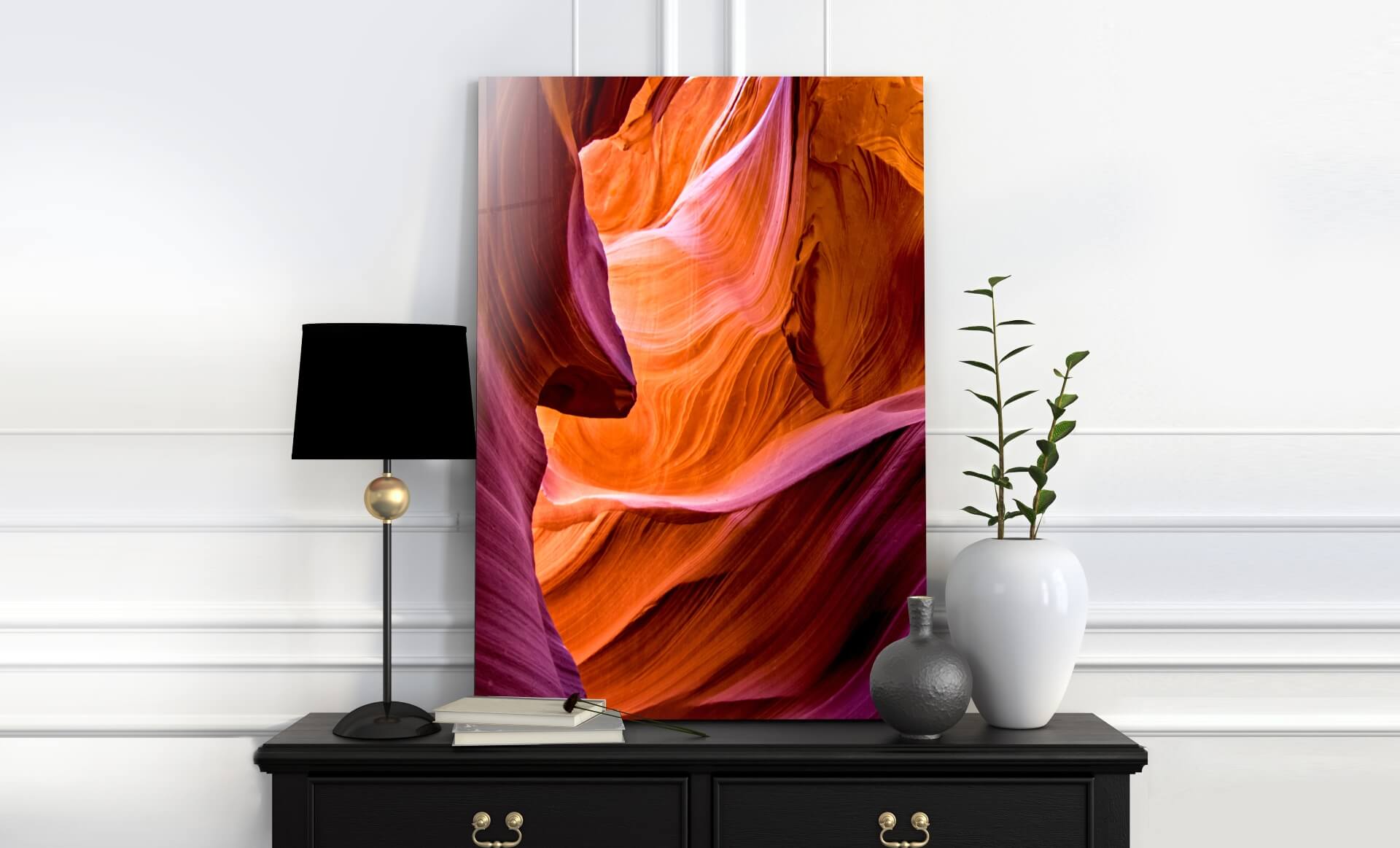 Should I print my photo on metal?
If you're debating whether you should print your photo on metal, chances are the answer is yes! The metal printing process is fairly new and can be intimidating to first time printers. But Printique makes this premium quality style accessible to everyone, regardless of expertise!
If you are printing a colorful and vibrant photo, an aluminum print will flawlessly enhance its strongest qualities.
If you are printing a family photograph, the durability of a metal print will make this meaningful photograph last for generations to come.
No matter the photograph you're bringing to life, a metal print will do justice to the memory and experience behind it.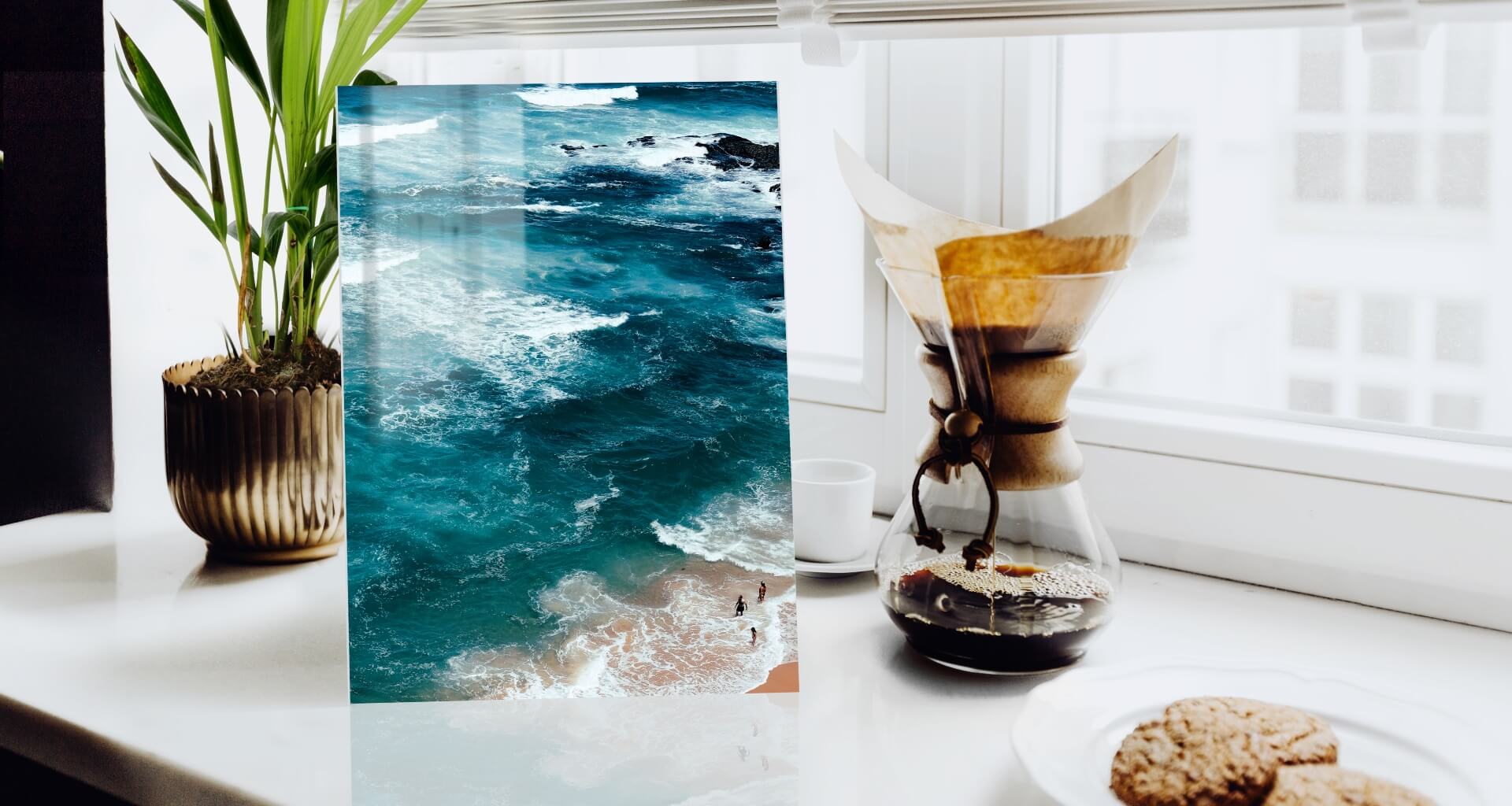 How long does a photo on metal last?
Metal photo prints are among the most durable, long lasting print styles.  One reason for this is that photos on metal are water resistant. While materials such as canvas or archival Hahnemuhle fine art paper can become damaged over time in humid conditions, a photo on metal is water resistant.  This is thanks to both its heat-based printing process and the qualities of its aluminum base.
The water-resistant quality of a photo printed on metal makes it the perfect printing style for bathroom décor. Add color and character to your bathroom walls with no fear of damage.  Using photos on metal to decorate your bathroom is an aesthetic and worthwhile investment.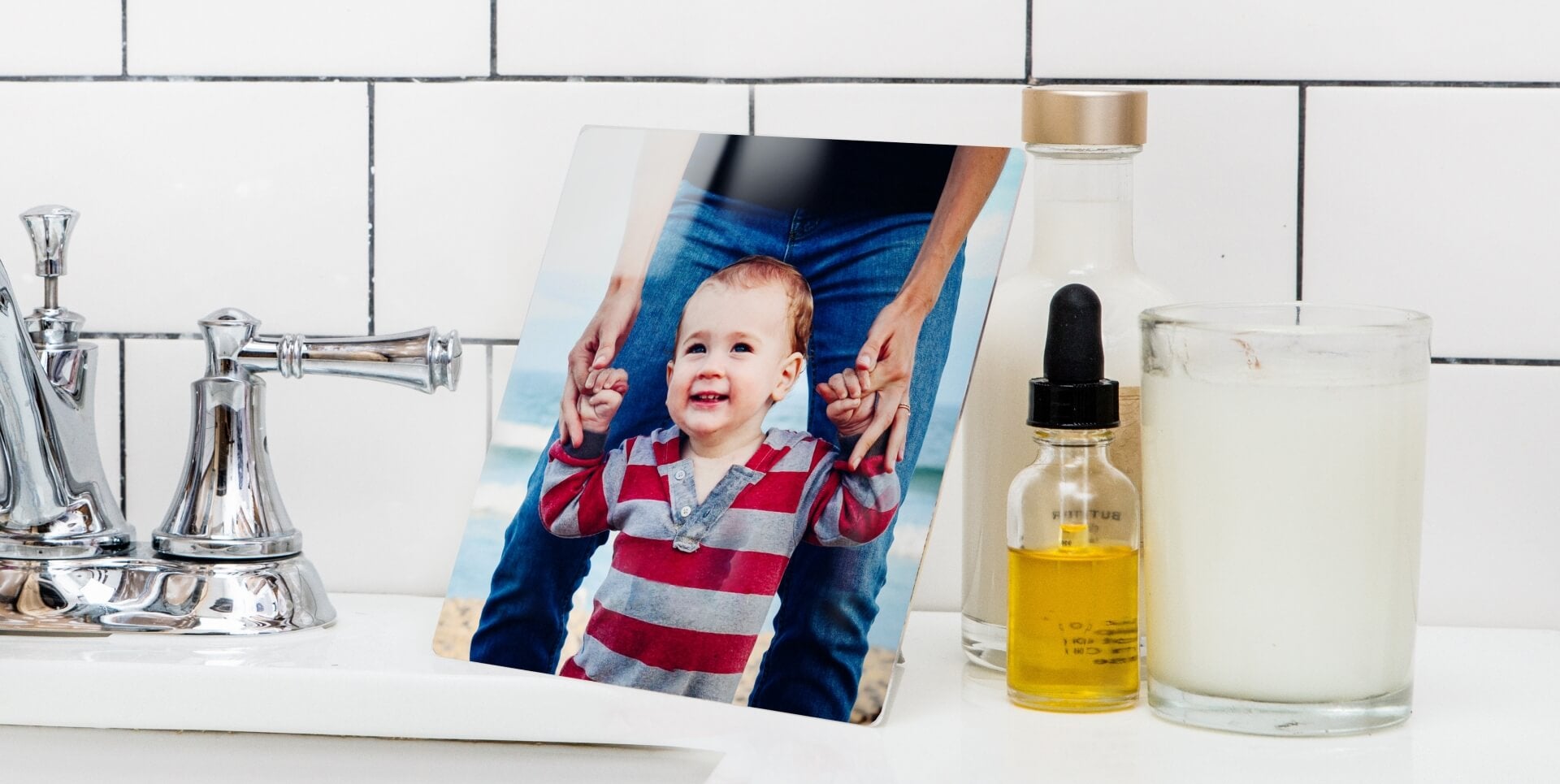 Metal prints are even durable enough to use as outdoor décor. If you're decorating a patio, pool area, or outdoor bar area, metal prints are the best investment you can make.
A metal print's outdoor durability is in part due to aluminum's resistance to sun damage.  If you hang a material such as canvas directly in the sun, the effect of UV concentration can cause the image to fade over time.  With a photo on metal, your image will maintain its vibrant and HD-quality no matter the conditions.
A metal print's durability against the elements makes it a print that will last for generations.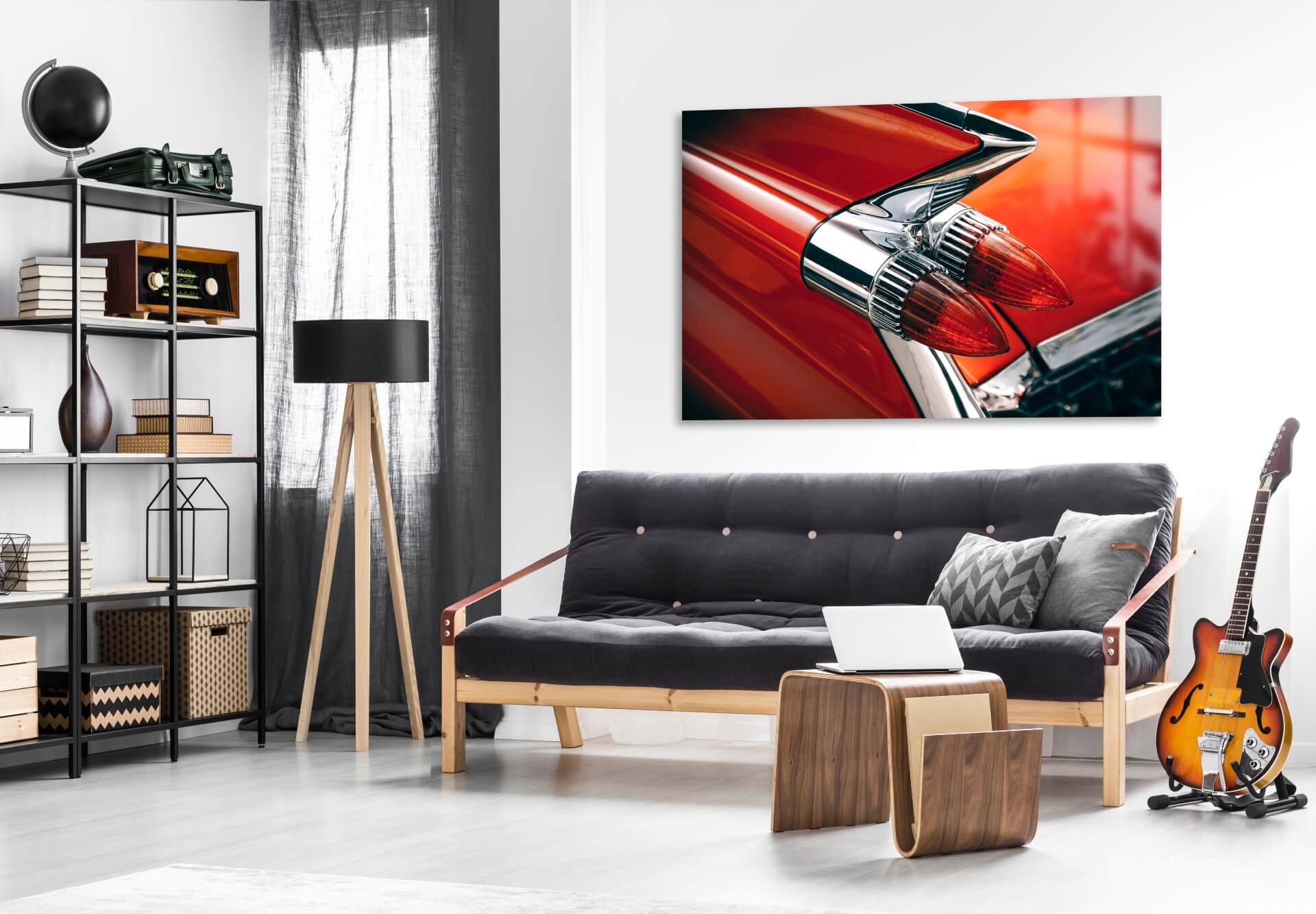 Where can I see a photo on metal?
Metal prints are becoming more popular every day, and we're not surprised as to why. If you're on the look out, you're sure to come across more photos on metal than you anticipated. Metal prints are popular décor choices for restaurants, stores, and luxury apartment buildings. Their durability makes them a reliable choice for public venues.
If you want to view the quality of a photo on metal in person, visit our store front in Brooklyn.  We have gorgeous, large metal prints on display in our lobby.  You can hold a metal print in your hands and experience the HD quality of a photo on metal up close.
At our Brooklyn store front, you can also observe the differences between a photo on metal and a photo on canvas.  Beyond the difference in photo appearance, you can feel the difference in texture, weight, and shape.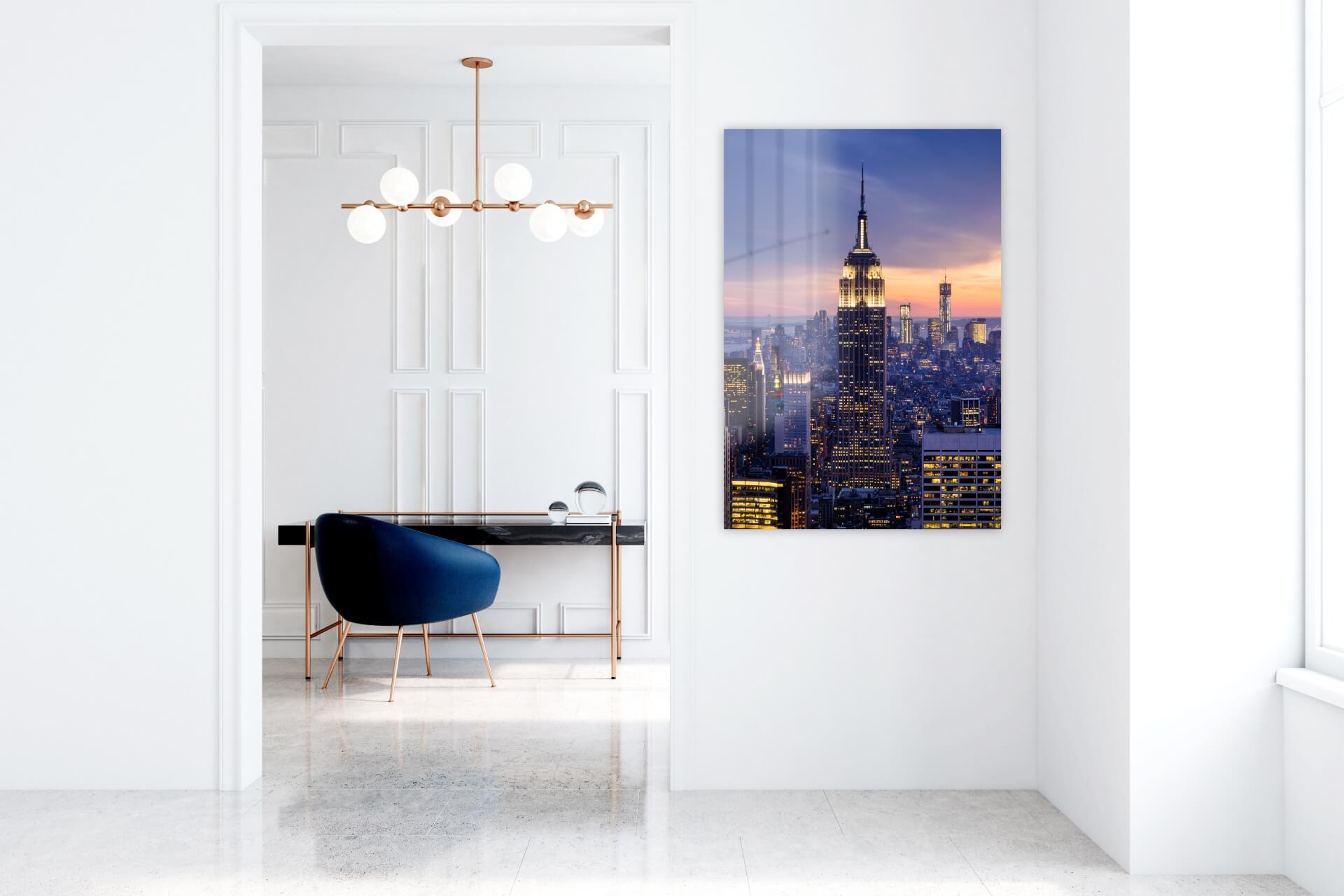 How can I make a photo on metal?
When you print a photo on metal, Printique takes care of the complicated stuff.
To print a photo on metal of your own, go to Printique.com.  Select "metal prints" from our various specialty printing styles. Then, choose the shape and size you want your metal print to be.
Once you've selected the size and shape of your photo on metal, click "create your prints." Then, upload the photo you would like to print.
On the following page, you will select whether you want your photo to be printed in color or black and white.
Then, choose the mount you would like your metal print to come with. You have the option of attaching a magnet to your metal print, fixing an easel to your metal print, displaying your metal print within an acrylic pedestal, or receiving your metal print with no fixture at all.
Finally, you will choose the finish you would like for your metal print.  A glossy white finish on your metal print will create a bright, saturated final image.  The white satin option will give your photo on metal even-toned, lifelike colors with a soft, glare-free finish. Select the glossy silver finish and your metal print will arrive with silvery metal highlights shining through its glossy finish, giving your image a luminescent beauty. Achieve a softer metallic finish with our silver satin option, which will give your metal print softer tones and soft, silver highlights that create a dreamy luminescent aesthetic.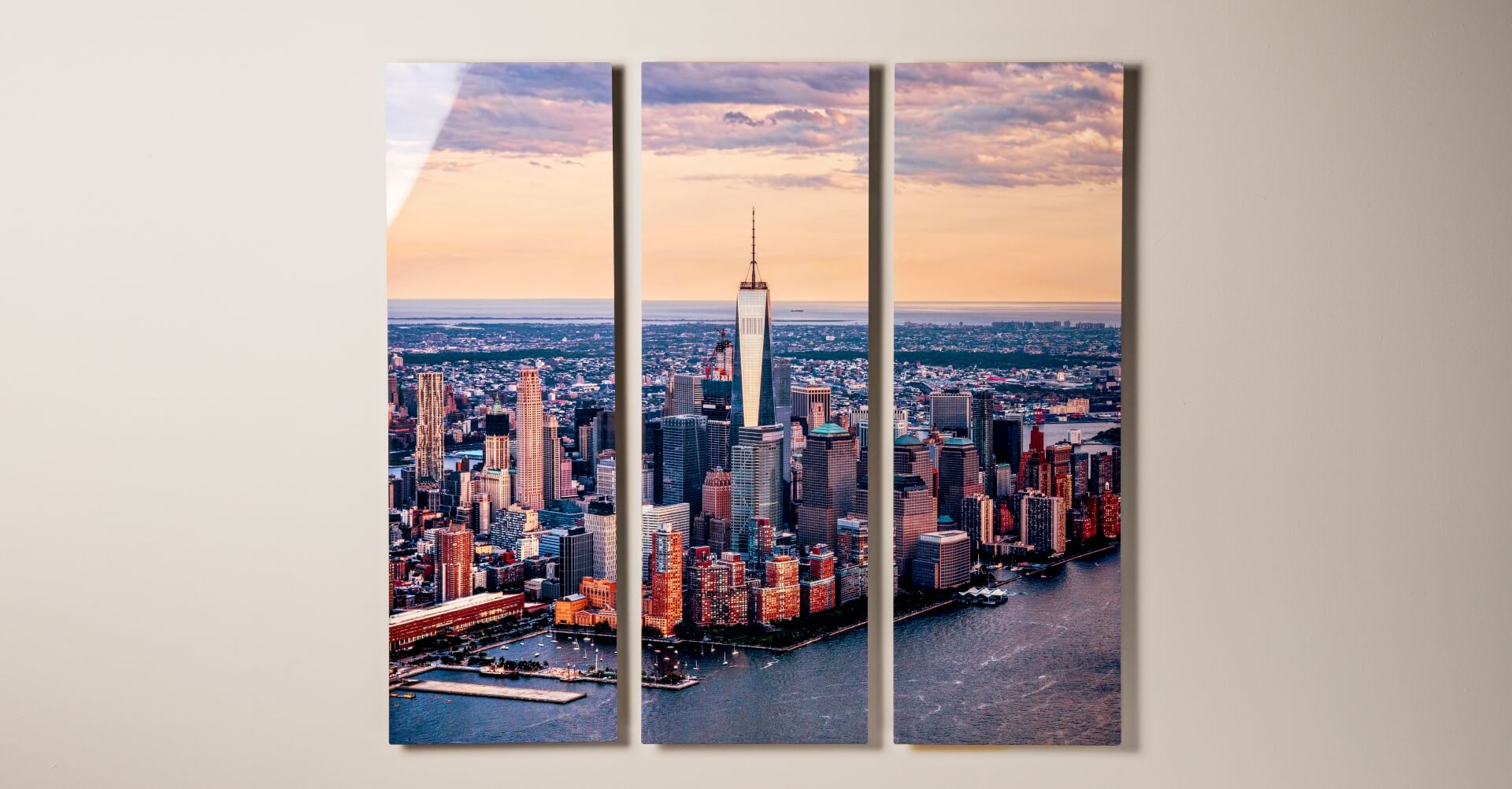 ---