Our custom wood prints are a popular choice when it comes to unique home décor options. With a soft matte finish and the subtle effect of natural grain, wood prints master the balance between artistry and sentimentality.
As wood prints become increasingly popular, there has never been a better time to learn the dos and don'ts of these one-of-a-kind décor pieces!  To help you create your best custom wood print on the first try, we've highlighted five common wood printing mistakes – and how you can avoid them! 
Read this list before ordering your photographs on wood and you'll be ready to create an unforgettable piece of art.
---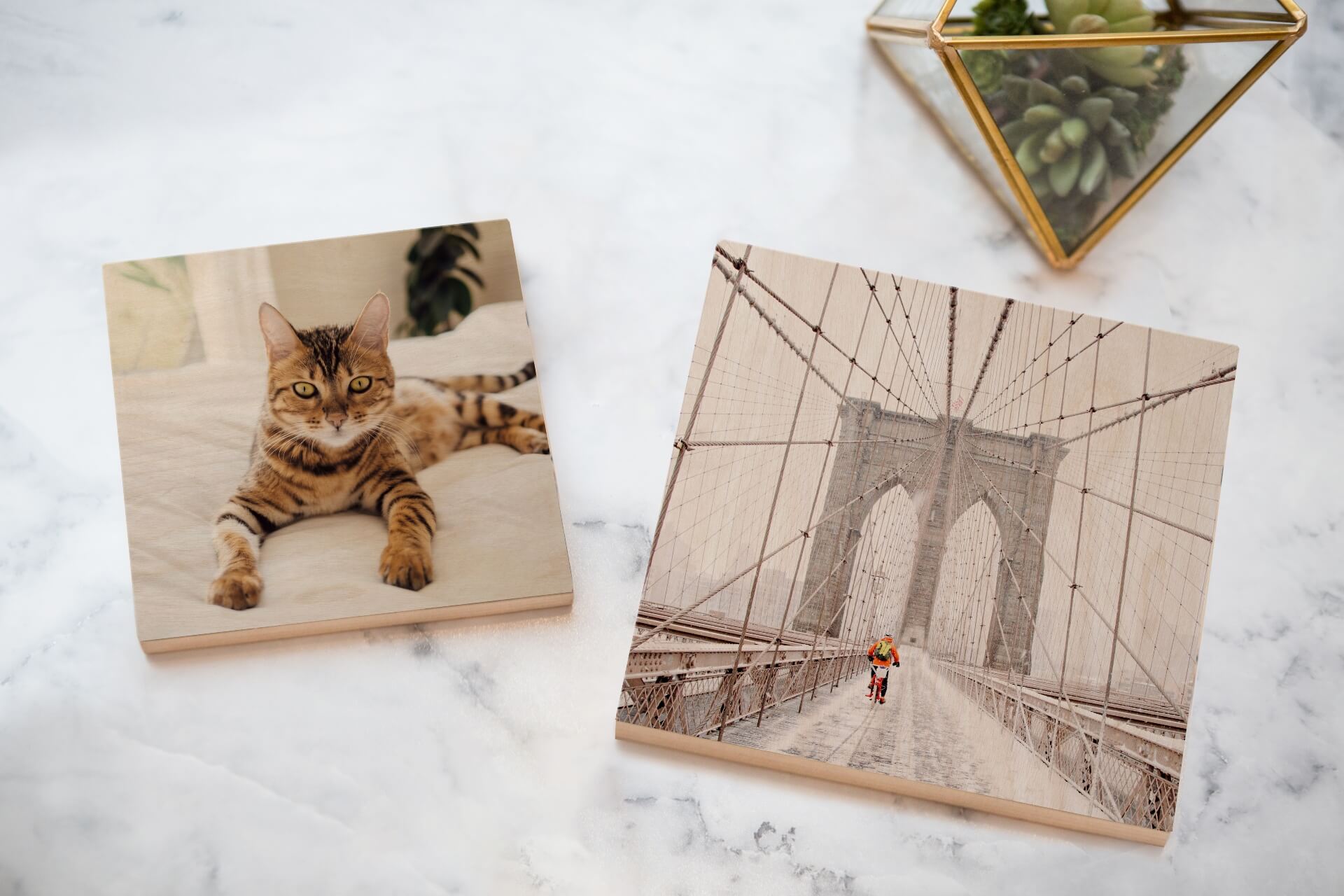 Don't print a photo you want to look "as is."
The beauty of a custom wood photo print is in the way wood's texture bleeds into the photograph. The photograph maintains its sharpness and composition while being beautifully complemented by wood's natural grain. The more white space your photo has, the more texture will come forward in your final print.
If you're hoping to bring a photograph to life exactly as it is, we recommend steering clear from wood prints; In fact, for the most exact printing, you'll want to avoid printing on most of our specialty prints altogether. Metal prints, canvas prints, and wood prints can each alter the texture of your photograph – either slightly or dramatically. While acrylic prints won't affect the texture of your photograph, its dimensional presentation will affect the way your photo is seen and perceived by the human eye.
Each of our specialty prints add something incredible to the photographs printed on them, and experimenting with various forms of display is one of our favorite parts about custom photo printing; But when it comes to that special photo that you want to preserve as specifically as possible, take our advice: don't print it on wood! Save custom wood photo prints for sentimental photos that can be elevated by a natural and artistic touch.
---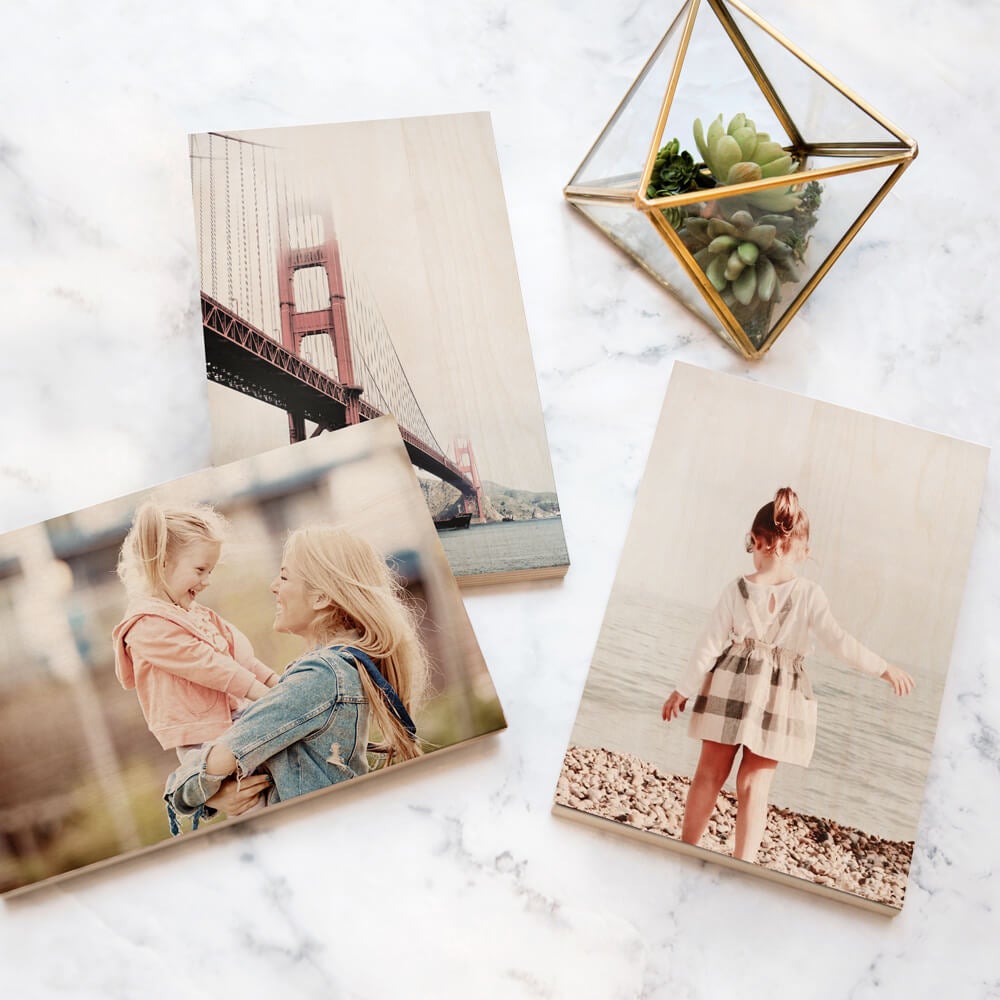 Don't forget to edit before you upload.
Given the way wood prints interact with your image's white space, we recommend making edits to your photographs before uploading them for print. Experiment with various filters to find a white balance that will accentuate your photo's focal point when it's brought to life on wood.
Editing your photograph also includes making adjustments to its crop or resolution. Make editing easy with seven of our favorite free mobile editing apps!
---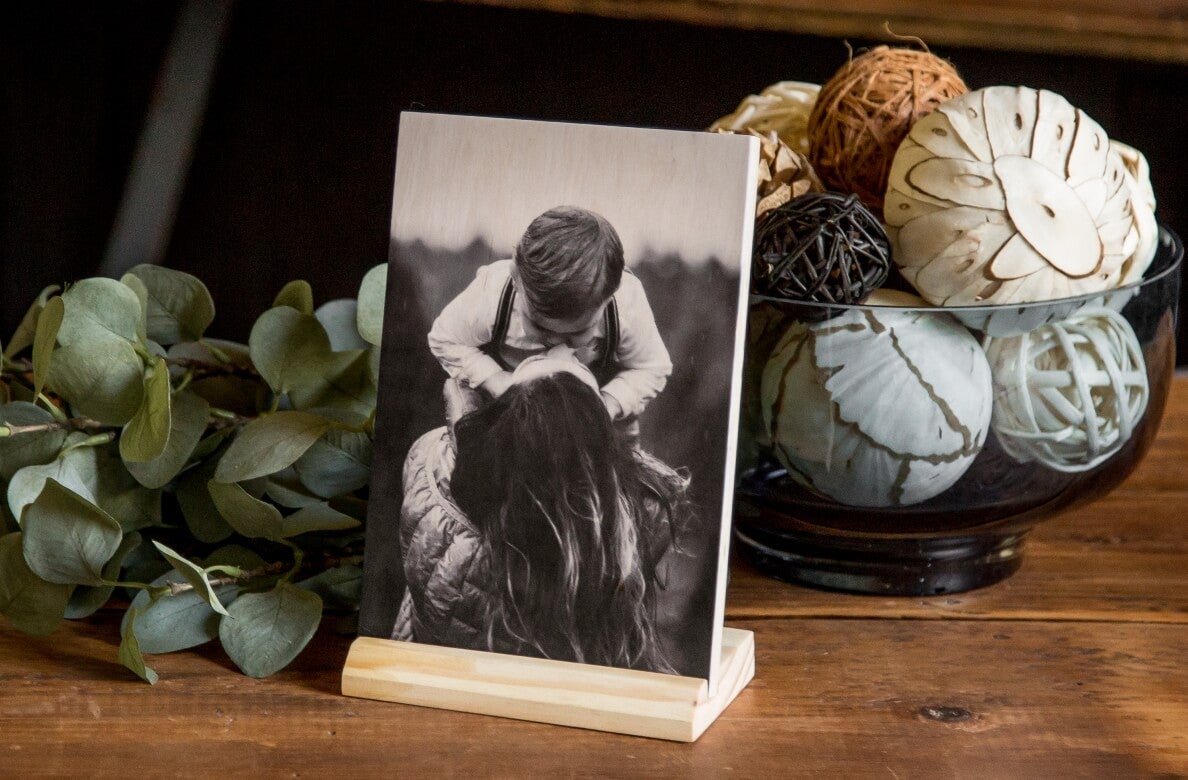 Don't overlook the selection of your print's mount.
As you begin the process of ordering your custom wood print, you'll be asked to select the mounting you would like to accompany your print. To select the best mount for your print, it helps to know exactly how you wish to display your print before pressing order!
In the photo above, you can see one of the wood print display options: a standing wood base. If you're ordering your custom wood print to display on a desk or shelf, this is the optimal mounting option.
Alternatively, you can select for your wood print to arrive with screws and built-in hanging ports. This is the optimal mounting option for large wood prints that you plan to hang on the wall.
---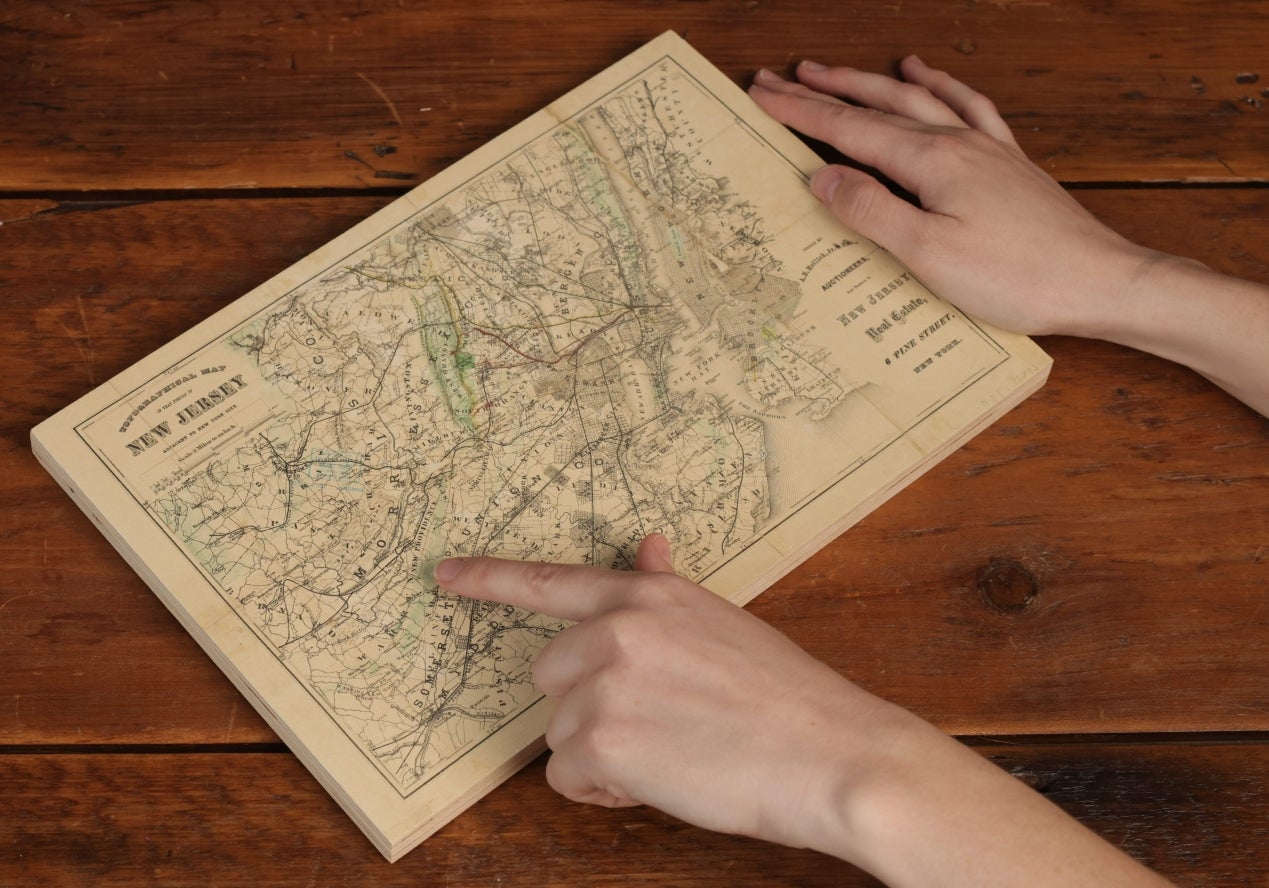 Don't avoid illustrations and artwork.
While we admire wood's ability to add a sentimental, individualized aesthetic to our favorite photographs, that doesn't make us love illustrations printed on wood any less! A wood print is one of our favorite ways to turn maps into personalized art work. Wood is also a perfect display option for vintage poster designs or graphic artwork. You'll find yourself with an authentic and truly one-of-a-kind piece of wall art that adds character to any room.
---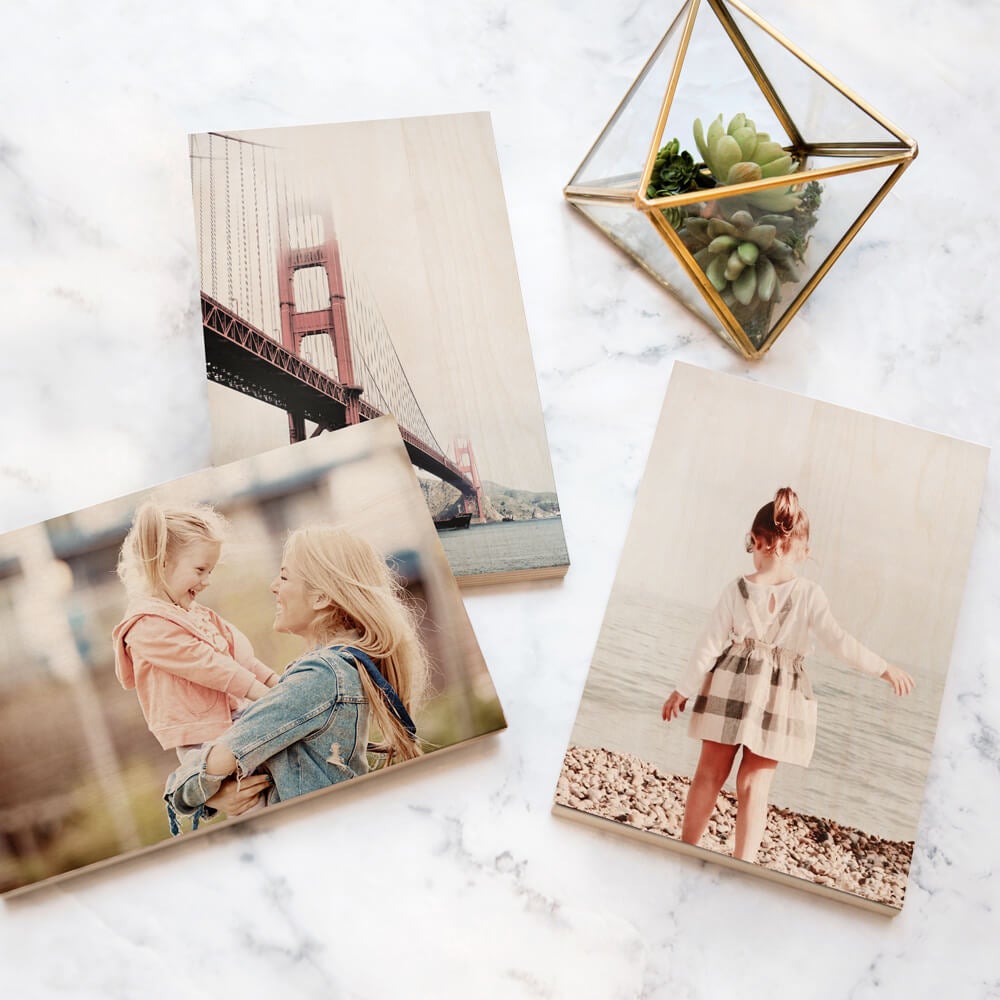 Don't print a low-resolution image.
While this rule is true for any style of printing, we consider it especially important when it comes to custom wood prints. Because photographs printed on wood will be complemented by the presence of clear wood fibers, the blurriness of a low-quality image can feel heightened in contrast.
Learn more about perfecting your image's quality before print in our guide to image quality!
---