There are few mishaps in the world of photography more frustrating than receiving a print of a grainy and pixelated image; That's why our website was designed to prevent creators from unknowingly ordering a low-quality photo. But this fix alone won't save you from the inconvenience of low-resolution images!
To help you trouble shoot your next low-quality roadblock – or to help you avoid them all together – we've compiled this comprehensive image quality guide. From common causes of low-quality images to the clever ways you can increase an image's size, this guide will help you bring all of your favorite images to life, free from restraint.
---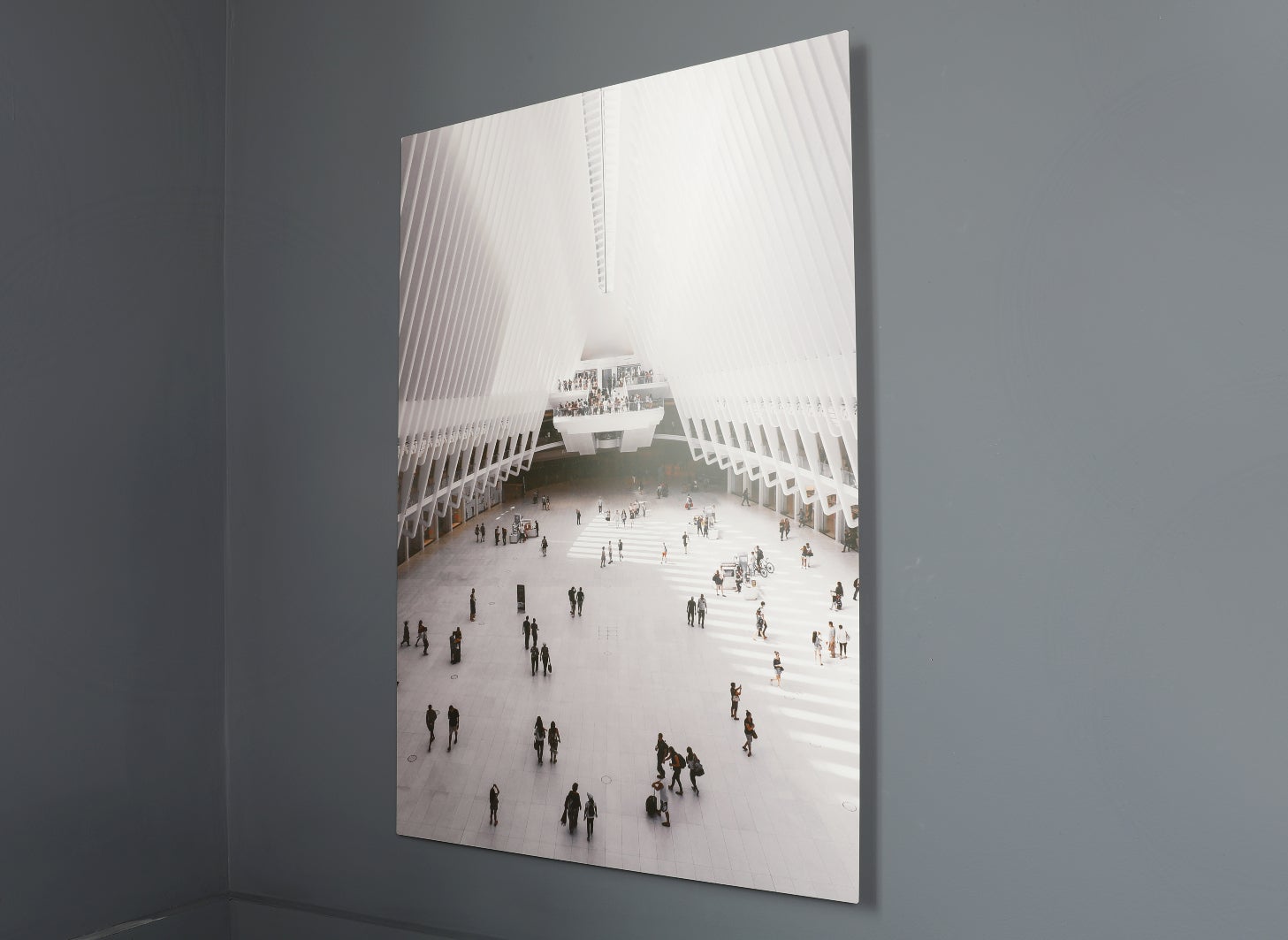 What is the ideal image size?
The ideal size of an image is the same height and width you wish to print your image in (in inches) with a 300 DPI rating. This means that if you are ordering a 20×30 poster, you will want your image to be 20 inches by 30 inches at 300 DPI.
"DPI" means dots per inch and refers to the number of dots a printed image will contain in every inch of its display. DPI is often interchanged with PPI (pixels per inch). While this is technically incorrect, as pixels exclusively refer to the size of a digital image, it can still be helpful to think of them as a collective indication of your image's quality. It's uncommon that an image with a high DPI would have a low PPI and vice versa.
---
How do I increase the quality of an image?
You now know that the ideal image for print will be the same size as the print you wish to create, with a DPI of 300; But what do you do with images that don't match this standard?
The best thing you can do is increase your image to the maximum size it will reach while maintaining 300 DPI, then proceed to order. Our website will be able to tell you whether your image's quality is fair, good, or excellent; Depending on how badly you want this image in print and the level of sharpness it requires to make a worthwhile display, you'll then be able to decide whether or not you want to print this image.
Platforms like Photoshop and Adobe Lightroom make it very easy to resize your image. To test the maximum size of your image on photoshop, open your image's size information to ensure the DPI is set to 300. After doing that, resample your image to various sizes, zooming in to examine quality for each one. Once your image begins to appear pixelated at 300 DPI, you've reached the maximum size available for your image.
Tip: If a resized image has a slight blur to it, try increasing the image's sharpness settings.  This might salvage the crispness of your image just enough to make it ready for print.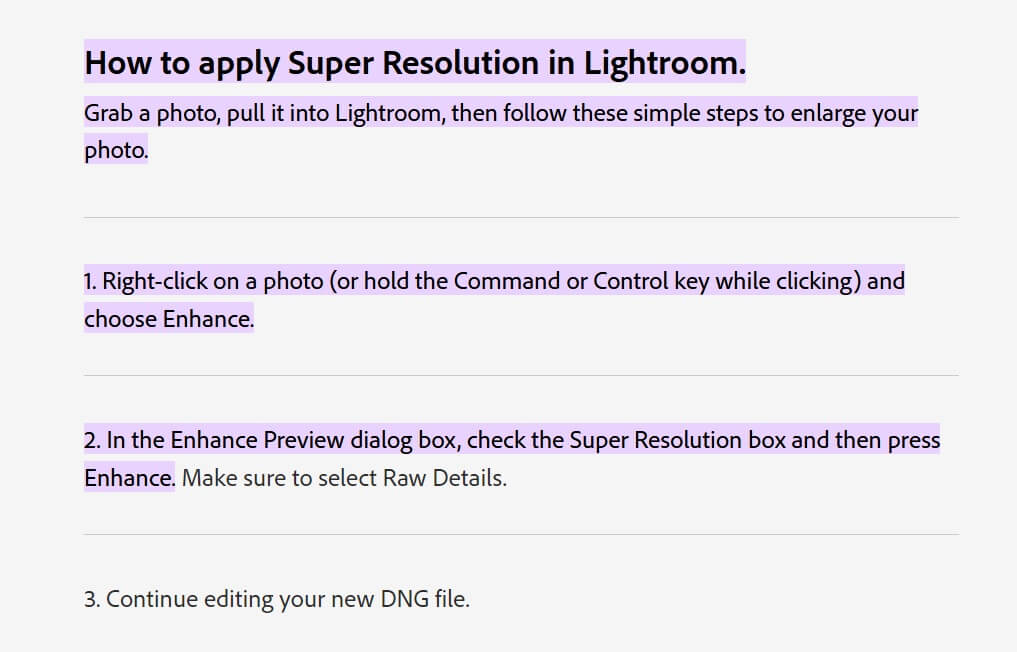 Back in 2021, Adobe introduced a "Super Resolution" feature Lightroom. To apply this feature to your photo, simply open your image in Lightroom, right click it, and select "Enhance." Check the "Super Resolution" box of the dialogue pop up that appears, then click "Enhance."
Tips for enhancing the quality of your print.
When all else fails, it never hurts to have some extra tricks up your sleeve. For those must-have low-res images you're desperate to include in a gift or display, try these clever workarounds to increase the print quality of your low-res image.
Feature low-resolution images in a collage.
If you're compiling a photo book or printing photos for a print, create a separate folder of your lowest quality (but still absolutely adored) images.  When you've slotted in the photos that are high-quality enough to fill full-bleed or single shot pages, add your low-quality images in through intentionally placed collages.  This might mean starting and ending a photo book with a collage page or including two collage posters in a poster-set gift.  You'll be able to incorporate your favorite little images (which can sometimes be the most precious!) while also adding a fun element to your creation.
Add borders to your image before upload.
We can't get enough of the white-border printing style.  While this style usually adds a white border on top of your image when selected post-upload, adding a white border before uploading your images can help you reduce the area your image needs to cover – even if it's just by a small amount!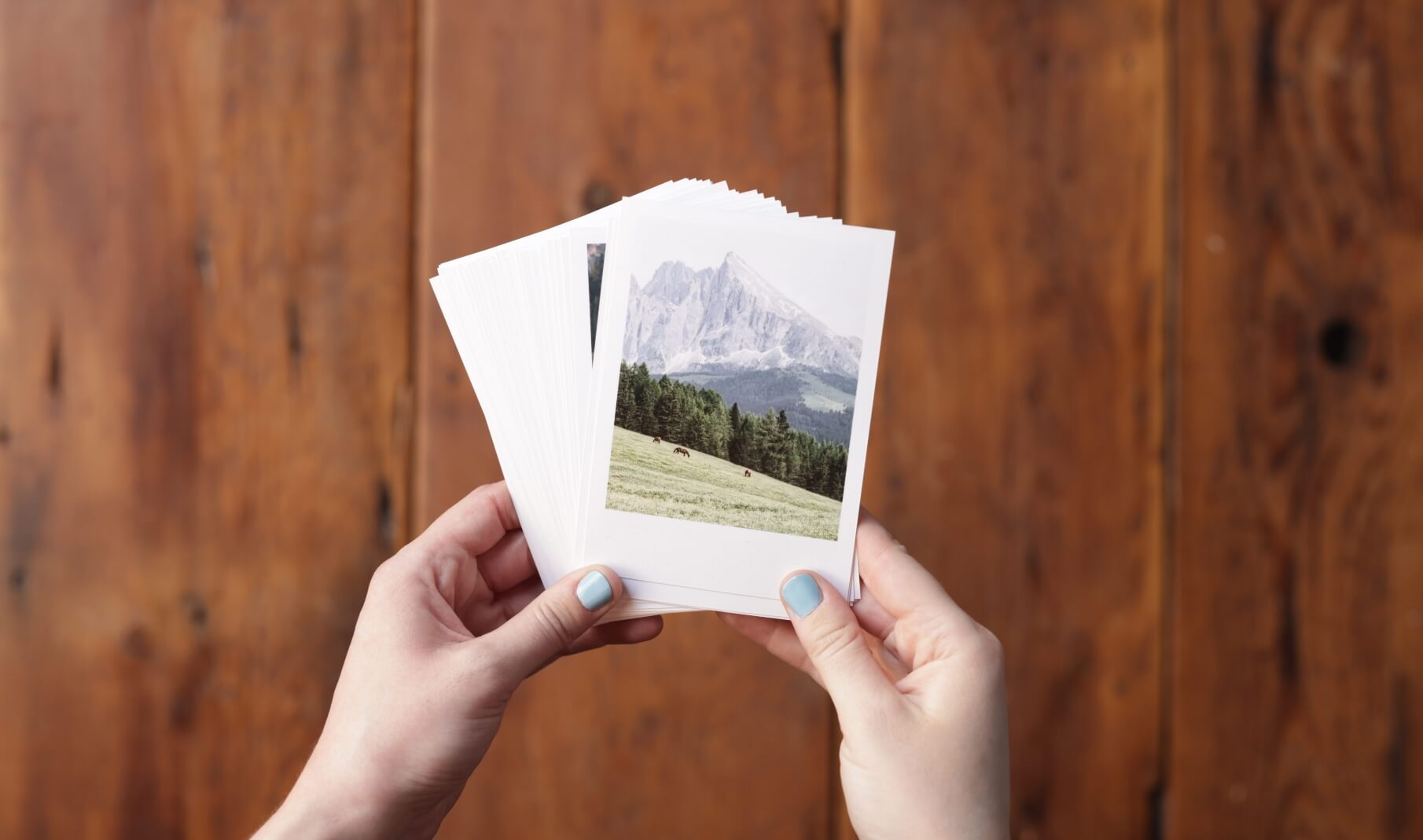 You can also make an added border part of your image's style.  In the example above, a border was added to give the print the appearance of a Polaroid photograph.  This approach allows you to reduce the stretch your image in a way that adds something extra special to your print!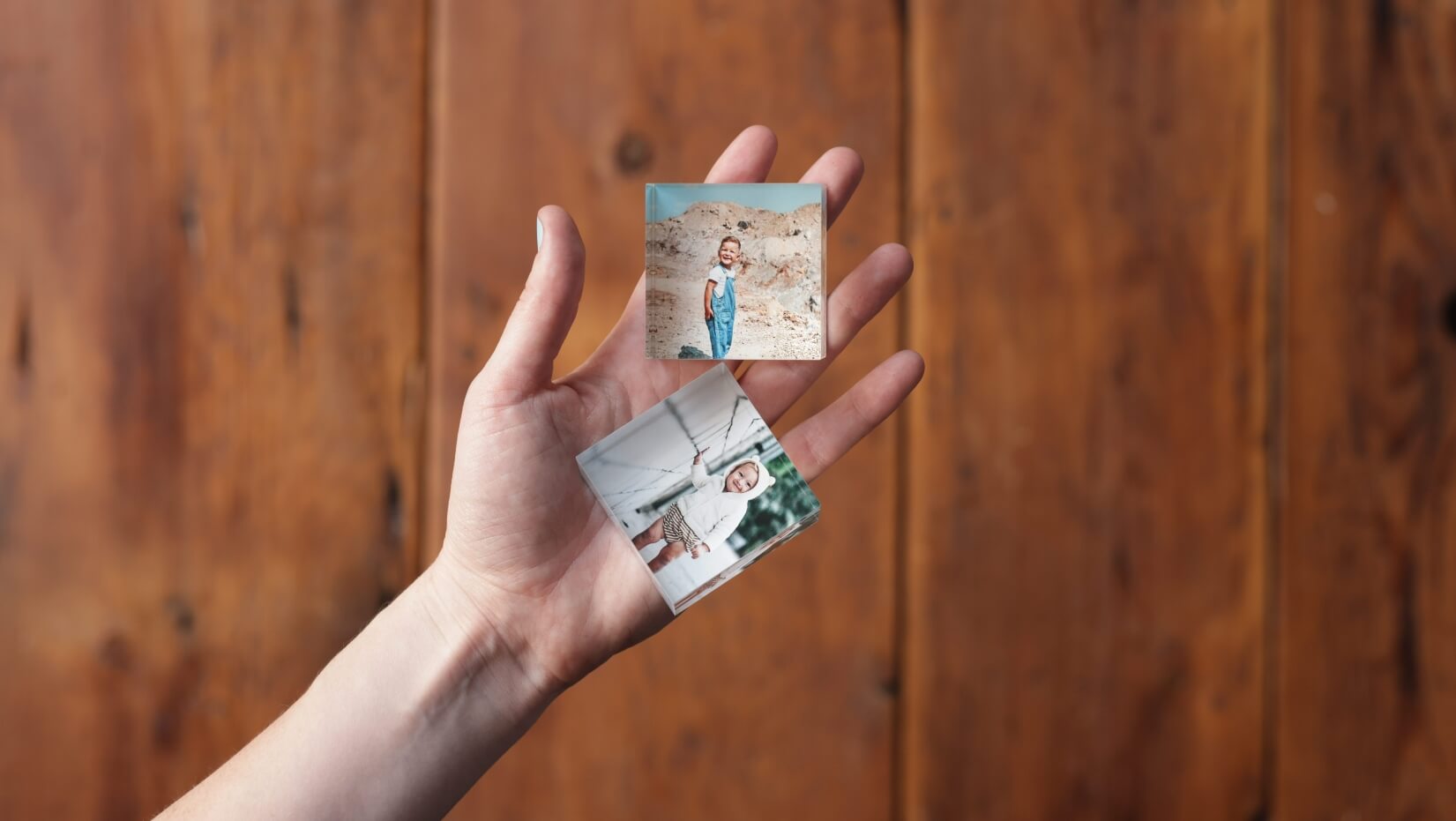 Print your images on small acrylic blocks.
If you want to turn a low-quality photo into a premium and stunning print, it's hard to beat our dazzling acrylic photo blocks.  Available in sizes as small as 2x2in, almost every image will maintain high quality when printed on a mini acrylic block – whether it be a scan, a mobile photo, an image from an old digital camera, or a download from social media.  The chic and glimmering appearance of acrylic turns your smallest files into perfectly giftable little gems.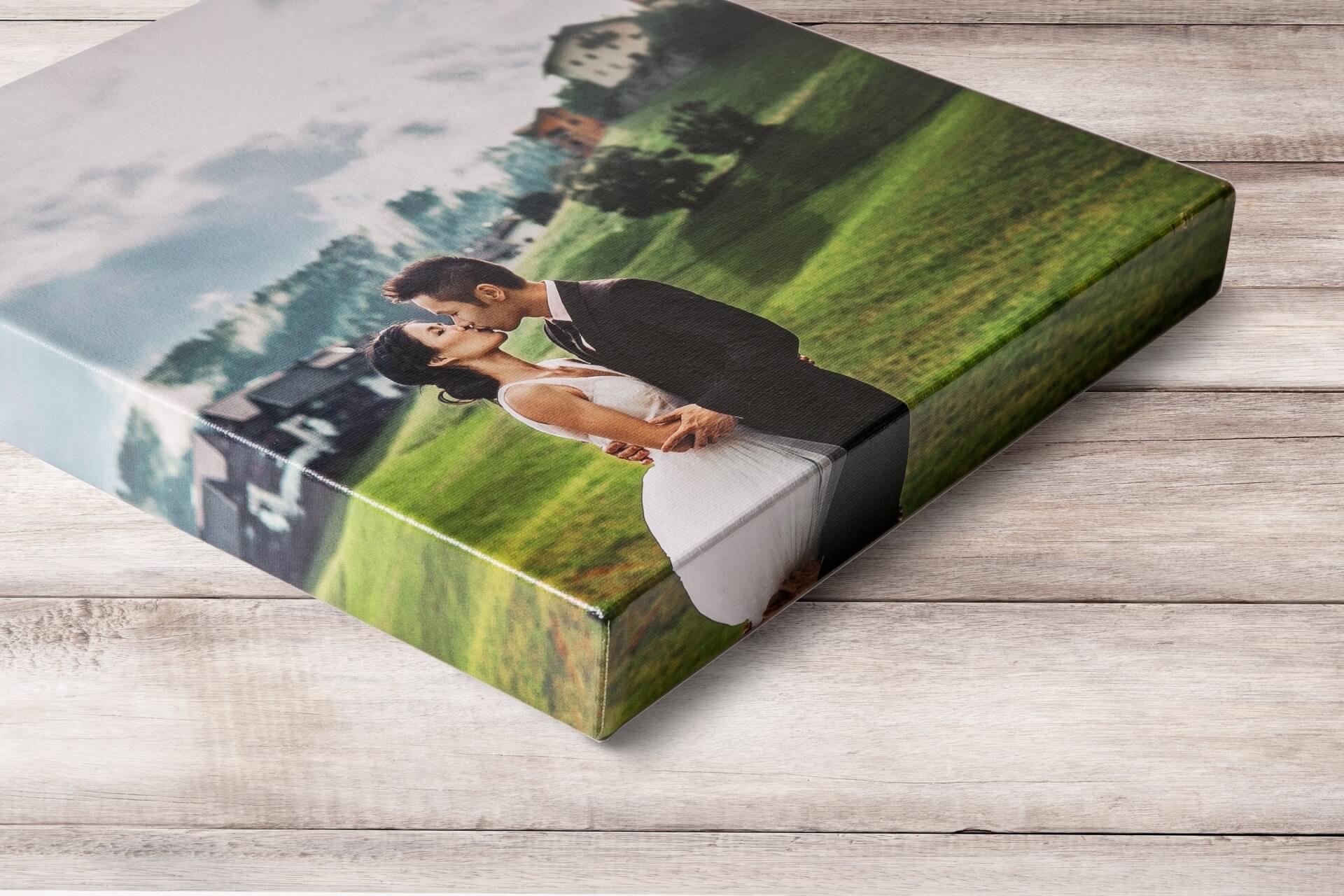 Utilize the mirror effect.
Canvas prints are an incredible way to print your photographs, but they can require some of the largest image files due to their wrapping style. That's where the mirror selection comes into play!
As you work your way through the canvas creation steps, you'll be able to choose Mirror for the wrapping style of your canvas. We consider this the best of both worlds when it comes to canvas printing. The color option will add a layer in the color of your choice around the frame of your canvas. The wrapped option will stretch your image all the way over your frame, often cutting off valuable parts of your picture and requiring a large file size to cover the entirety of a large piece of canvas. With the mirror option, the edges of your image will be mirrored to fill the area of canvas that wraps around your frame. This means none of your image will be cut off, you don't need a massive file size to create a medium size canvas print, and you'll still be able to enjoy the full-wrapped effect that makes canvas so unique.
---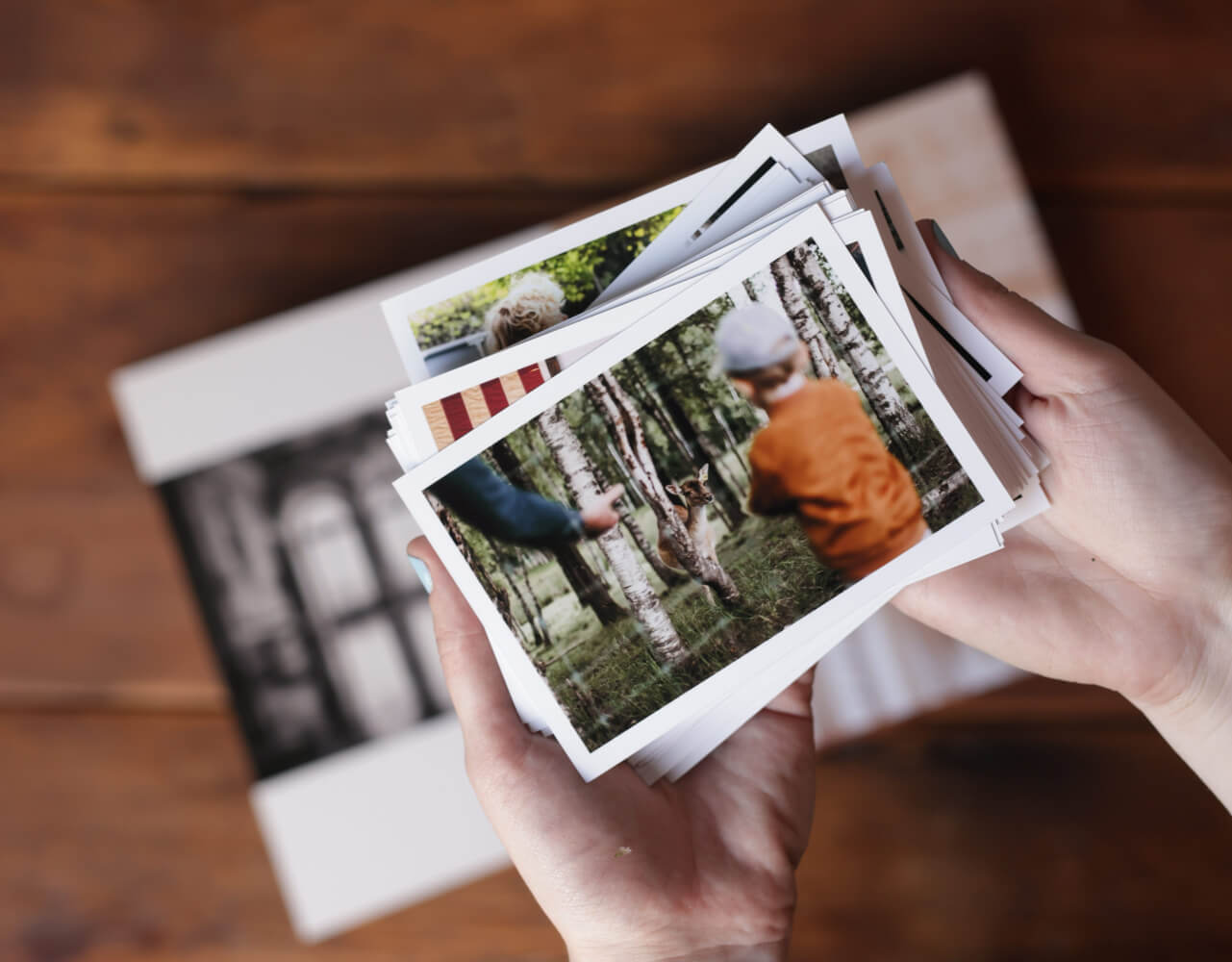 How to avoid low-quality images.
The best way to deal with low-quality images is to avoid ever creating them in the first place. Not every photo you take on your smartphone or camera is going to be high-res enough to blow up on a huge wall display, but almost all of them should be quality enough to print as 8×10 prints or full-bleed photo book pages.
If you regularly end up with low-quality photos in your uploads, we have a few thoughts on why that might be happening – and of course, tips to avoid it happening again!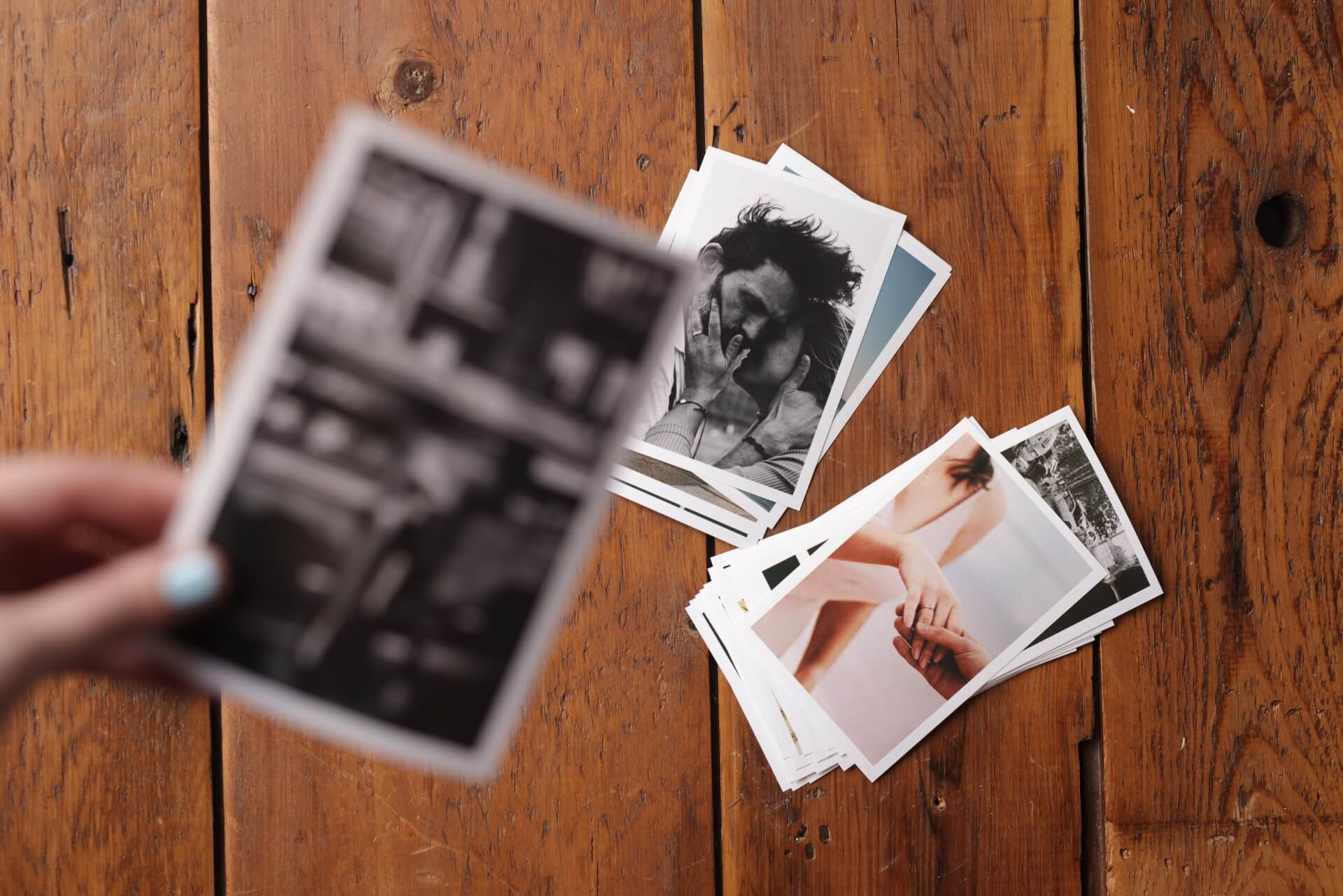 Don't print screenshots.
If you're trying to print a photo that was shared by a friend on social media, resist the urge to screenshot the image! Instead, hold down on the image and select "Save to camera roll" when prompted. If the image you want to print is an Instagram photo, tap the three dots to the top right of the image and copy the image's link. Paste this link on a third-party downloading platform – we've used Inflact.com for desktop and InstDown for mobile – and click download! This will pull an image with higher quality than cropped screenshot.
This rule applies to all forms of digital sharing: don't screenshot images texted to you, images you've found on Google or Pinterest, or images shared in group folders.  Always save the file that's as close to the original image as you can find. If you're friends with the person who's image you would like to print, it's best to contact them for the original file!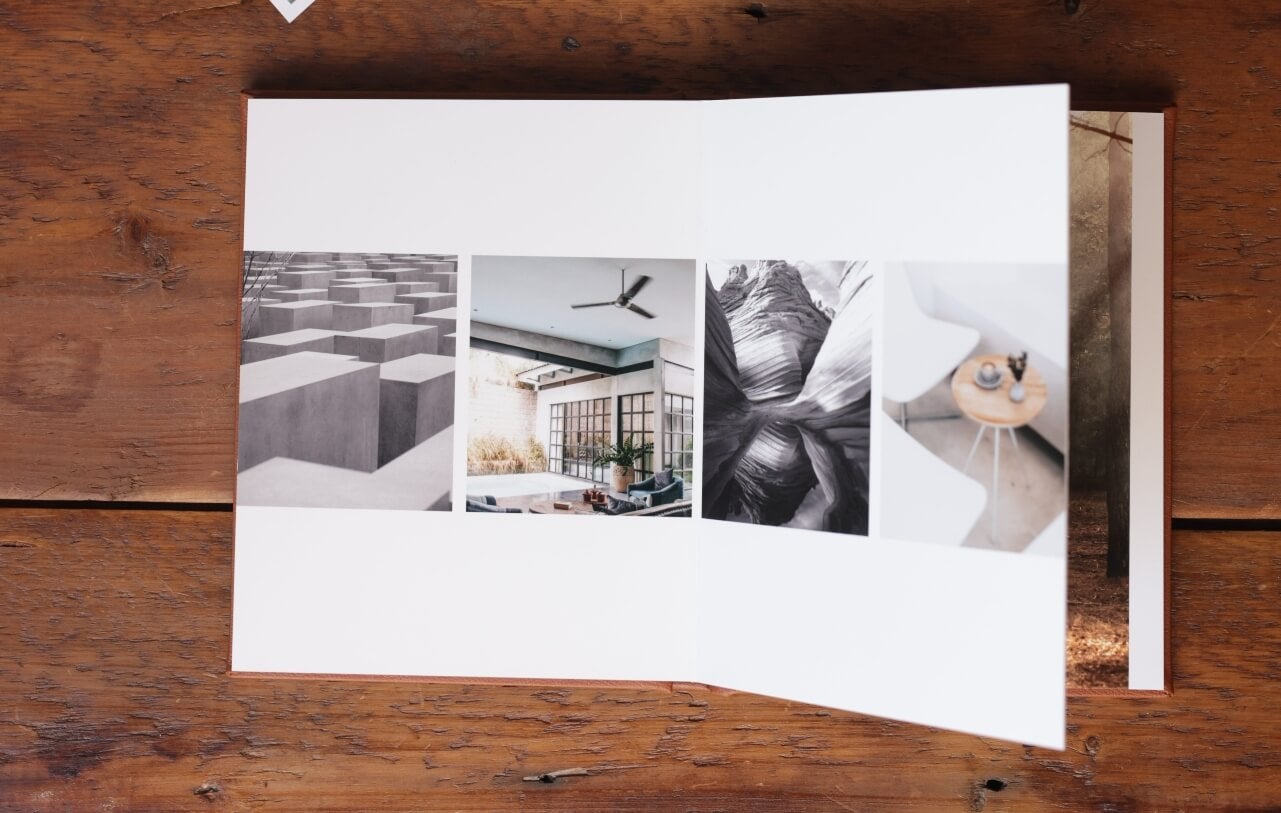 Be intentional about how you transfer files.
In the same way that an image can lose quality when it goes from an original to a screenshot copy, an image can lose quality when it's interpreted by a sharing platform. Platforms such as Slack, Teams, Facebook Messenger, Instagram and Twitter will compress files slightly when they are shared from one user to another. Because of this, the image you download will have a lower resolution than the original image.
Platforms design specifically for photo sharing, such as Dropbox and Google Drive, will not reduce the image's file size in the same way. For this reason, we recommend utilizing these platforms when giving or receiving photographs you intend to print!
---