It doesn't take a big gift or a huge budget to touch the hearts of the people you love this holiday season, and classic prints are here to prove it.  Packed with sentimentalism and simplicity, they let your memories do all the talking.  They're low-budget, easy to order, and limitless in their potential; so if you've been hunting for a heartfelt and last minute gift, look no further!
Below you'll find five of our favorite ways to gift with classic prints. Order them today to get them in time for the holidays!
---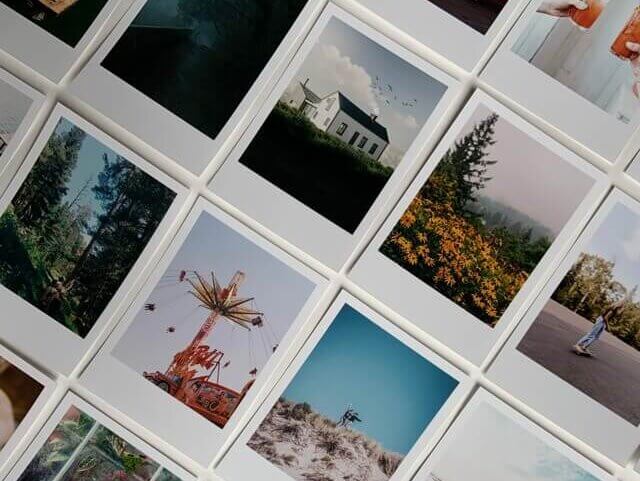 Build a Polaroid Gallery
While photo prints are touching and priceless just as they are, designing your prints to look like polaroid photos adds a new layer of thoughtfulness to your gift – while making its final display particularly wonderful!
You can find the complete guide for creating custom Polaroid-style prints here.
---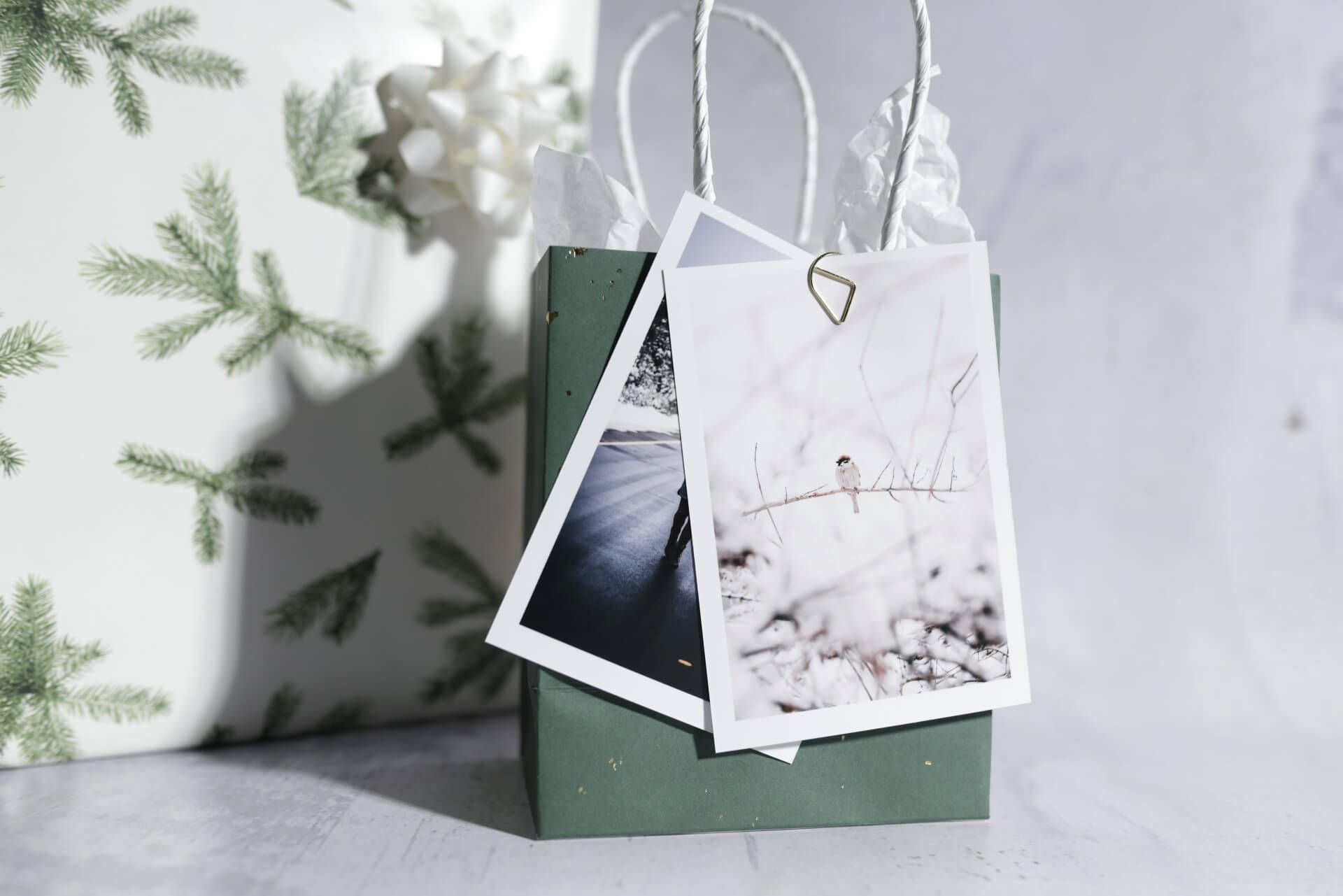 Place Hidden Gems All Around
Sometimes the best gifts are the ones we never saw coming. If you already have your top-tier gifts planned for this season, classic prints are a precious way to give your giftee an extra dose of love.
Order a few dozen classic prints of memories you and your giftee have shared. Then, add little notes to the back of each print and hide them in places your giftee is sure to stumble on throughout the upcoming year. Place them in coat pockets, storage boxes, miscellaneous drawers, suitcases, and so on. It's truly a gift that keeps giving, placing spontaneous serotonin boosts all throughout your loved one's new year.
---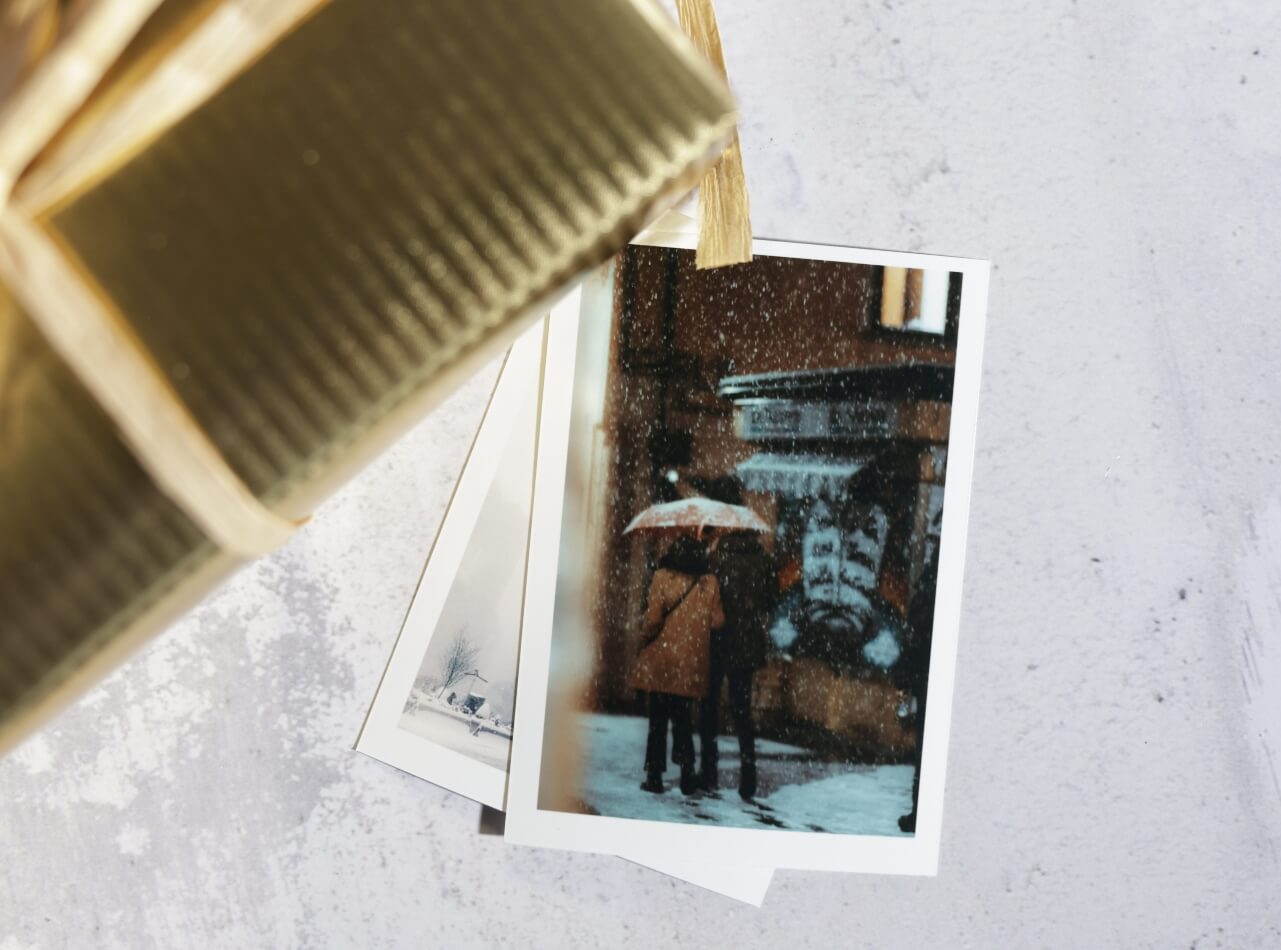 Create "Open Me When" Letters
An "Open Me When" letter is a letter written from you to your giftee to be opened on an undefined future day. The letter might instruct your giftee to open it when they're feeling sad, open it when they're feeling proud, open it when they miss you, and so on.
Start by coming up with a list of occasions that you would want your loved one to have a letter from you for.  Then, add prints of relevant memories to each letter.  You may want to add adorable pictures of their pet to the "Open Me When You're Feeling Down" letter or pictures of the two of you together to the "Open Me When You Miss Me" letter.  Get creative and craft a gift that lets you give your support to your friend, even when you didn't know they needed it.
---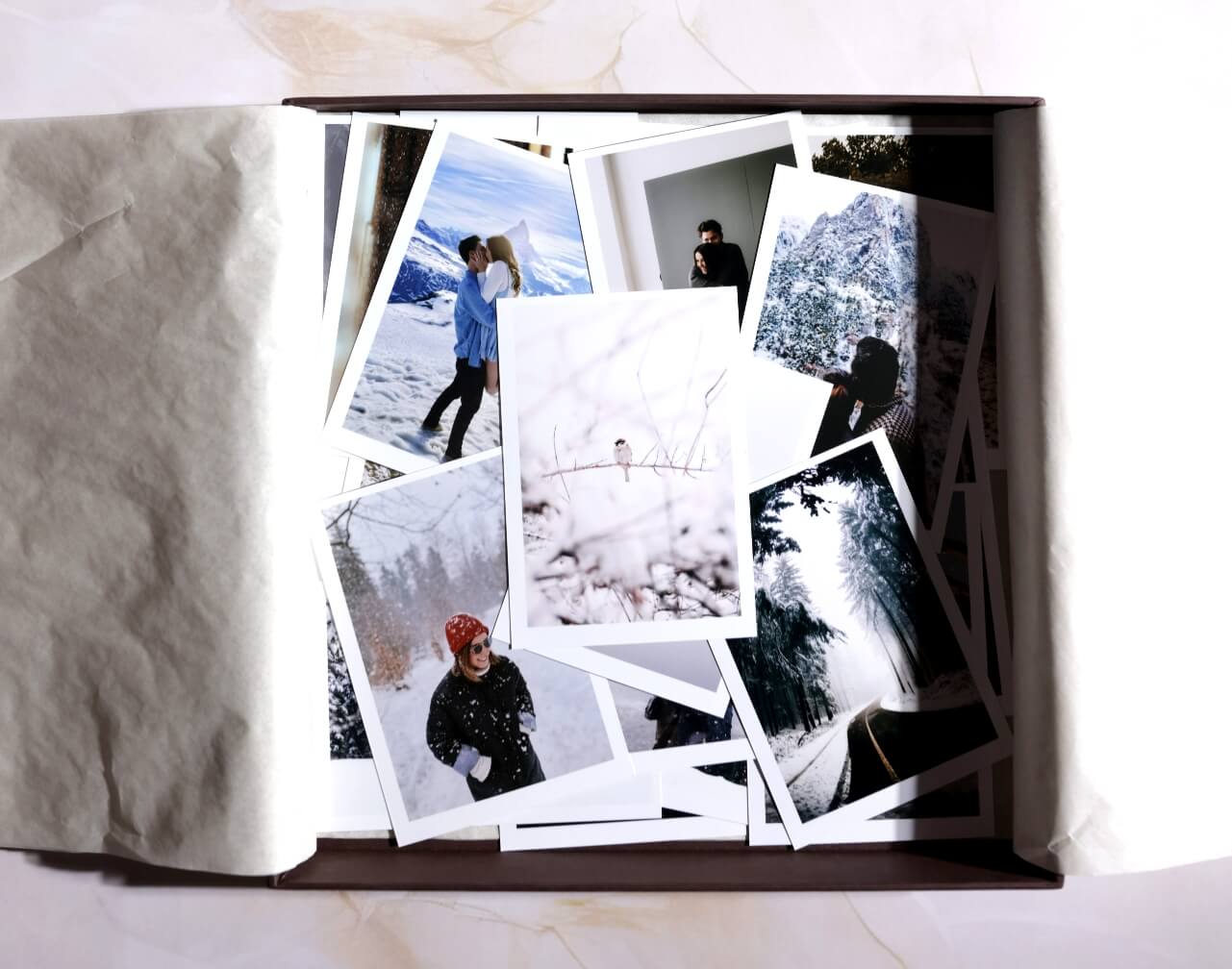 Make a Scrapbook Starter Kit
Scrapbooking is an amazing hobby for a number of reasons: it's a therapeutic and calming activity, it can spark quality time with the entire family, and it allows you to focus your attention on your most celebrated memories.  This year, give all of these benefits in one gift by using classic prints to create a scrapbook starter kit!
Often times what keeps us from scrapbooking is not having the pieces we need to do it.  Order your giftee a stack of photo prints that capture some of their favorite memories and adventures.  Finalize your gift with a blank scrapbook and some decorative papers. Before you know it, your giftee will be passionately scrapbooking to their heart's desire!
---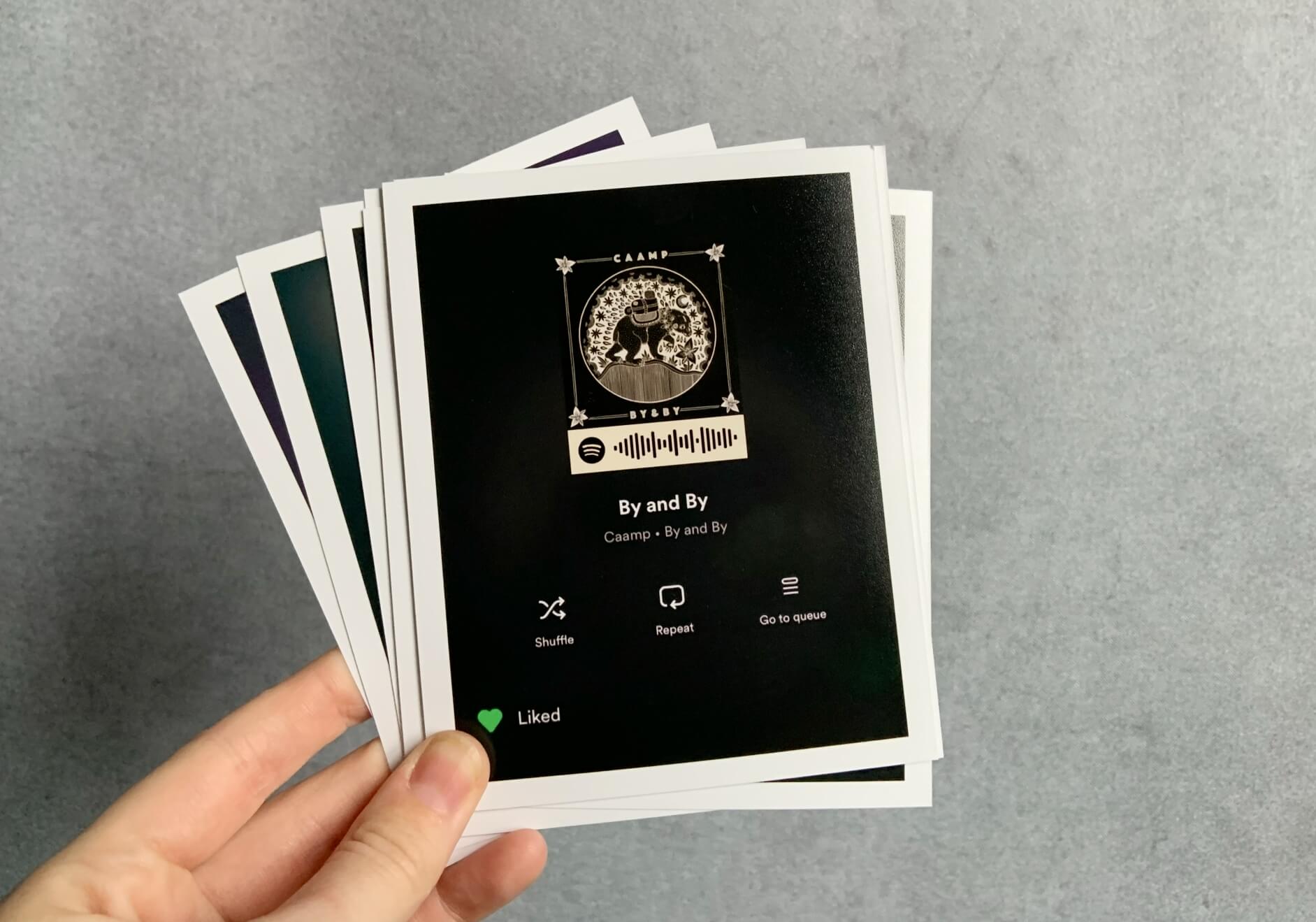 Build a Spotify Music Wall
Did you know that you can create photo prints that instantly play your favorite songs when scanned?  With the gift of a Spotify music wall, you can help your loved one put their favorite music on display – making it easier than ever to share their most-loved songs with visitors.
You can see the full guide to creating scan-to-play Spotify music prints here.
---