From lunchbox supplies to getting the perfect First-Day picture for the 'gram, here is everything you need to take this school year to the next level with personalized back to school photos.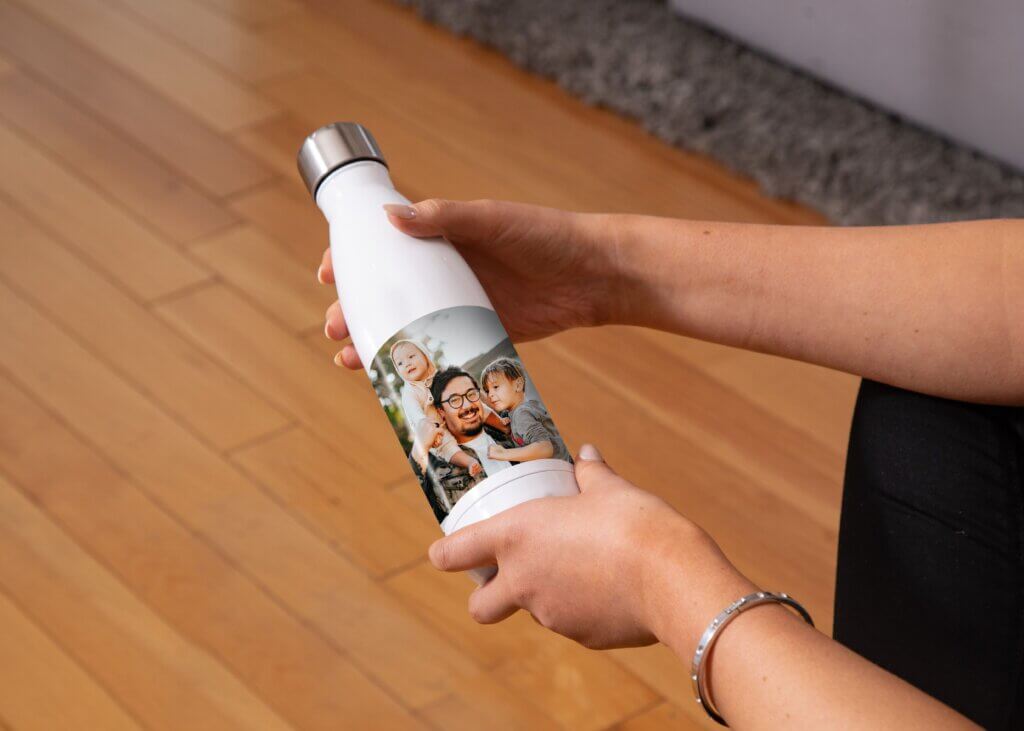 Every kid needs a refillable water bottle. Design one they will get excited about and hopefully not lose! Let them pick their favorite picture or take a new one together.
For extra customization, try adding funny quotes or sayings, like "What time is lunch?!" or "Go Broncos!"
You can also print their name on their thermos, on top of an image. Llamas or hedgehogs are popular choices for cute décor! If your child is prone to misplacing things, you can also add information like their teacher's name and room number.
Create this in Printique's thermos option if your kid likes soup (or hot cocoa!) in their lunch box.
Back to School Photos as Gifts for the Teacher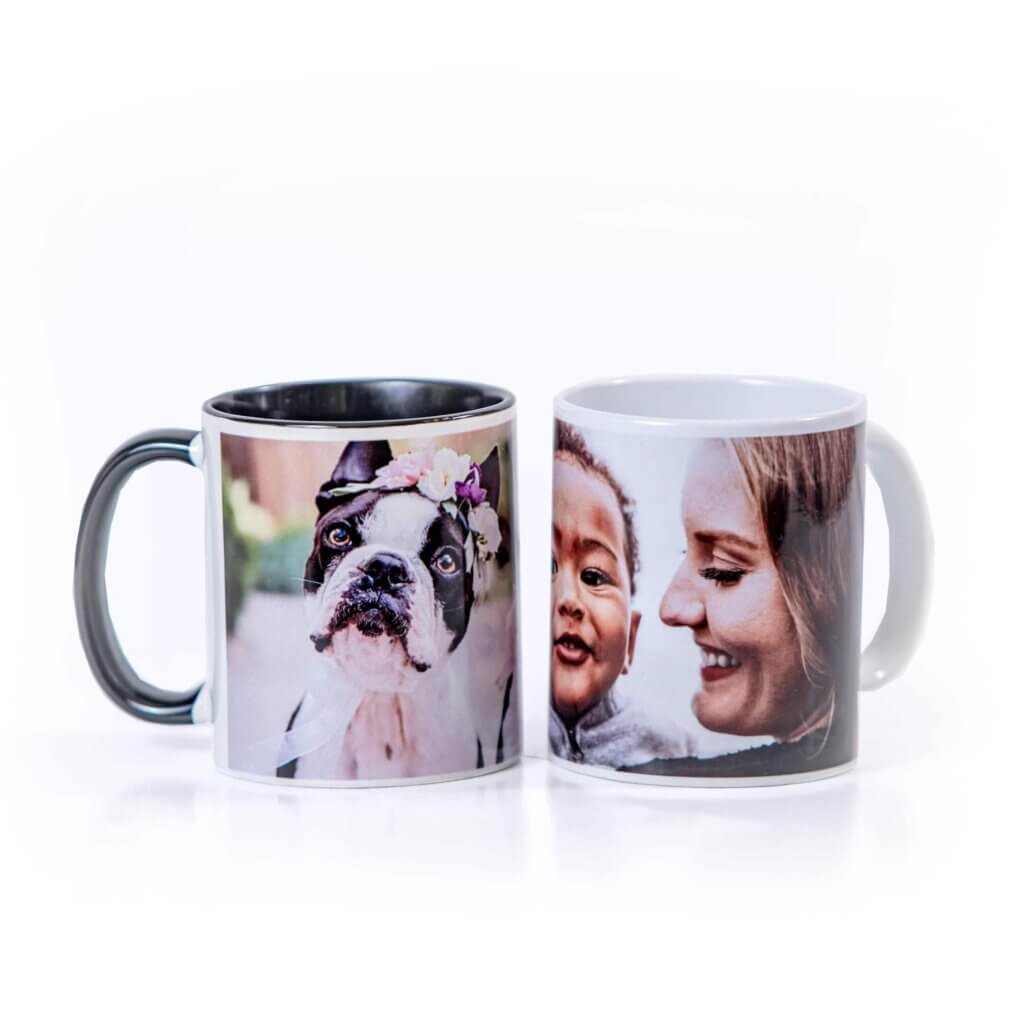 Want to start the year on the right foot? Why not gift the homeroom teacher a coffee mug with their name, class number, or school mascot! Bonus points if you fill it with perfectly sharpened pencils or wrapped candy.
Perfect Your First Day of School Pictures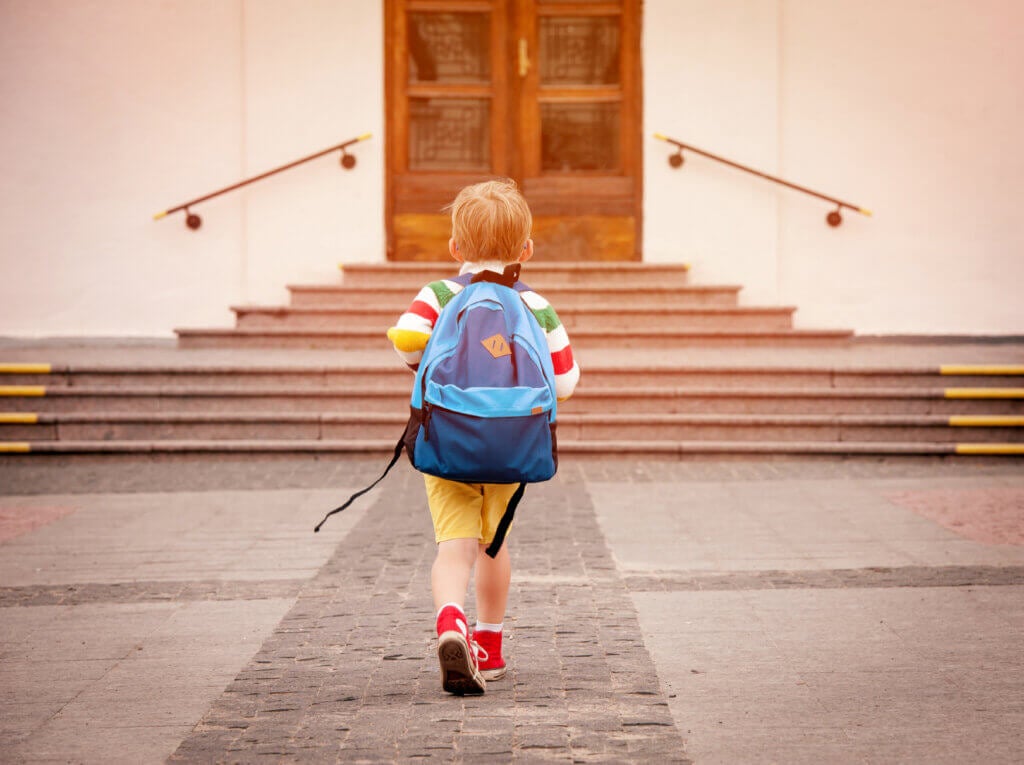 First day of school pictures are a treasured tradition and there are so many ways to make them extra special. Let the kids get involved in the planning – you never know what they will come up with! Here are some picture perfect ideas for nailing back to school photos:
1. Get some helium balloons for your child to hold and in sharpie write the year and grade! Mix up the balloon colors to find your favorite look and aesthetic!
2. Keep it simple. Grab some chalk and get busy on the sidewalk in front of your house – your kids can definitely help with this. The photo could be them sitting on the ground next to the design (including the grade/year) or an action shot of them jumping behind the writing.
3. Teachers are such a big part of a child's school experience, so why not get a First Day (and Last Day) shot with them?
4. Take your child's First Day photo next to something else that grows. Use a tree or a puppy and watch both grow from year to year!
5. Taking your back to school photos in the same spot every year has a great effect. This way when you put together your "First Day" project (book, poster, etc) it will look pulled together and ready to go.
6. Shoot your First Day photo next to a ruler-marked wall so you can visually document how fast they grow.
7. A backpack shot can also be sweet, one from behind the kids as they head into school. You can almost always remember the year by the backpack they were carrying too.
8. Get in the shot! Set a timer and jump in with your kids. You will enjoy looking back on your transformation over the years too.
9. Make your own wacky tradition. Maybe your shot is at the breakfast table and your child spells out the grade in fruit on top of pancakes or maybe your kid wants to wear a different silly hat every year. Just have fun with it and see what the kids come up with.
10. A little dark but very funny: You can set up the "First day" pictures to look like a mug shot with your child holding a sign featuring their name, the teachers name, and the year. Have them stand in front of a backdrop lined with measurements, and take one shot facing forward and one to the side. For full effect, make sure they aren't smiling.
11. Another fun tradition is displaying all of the "First Day" pics during the first week of school. Frame them and line them up on the mantel (pre K – present). This can also be a cute idea for Halloween – decorate the mantel with pictures of your kids' Halloween photos from years past!
Other Back to School Photo Ideas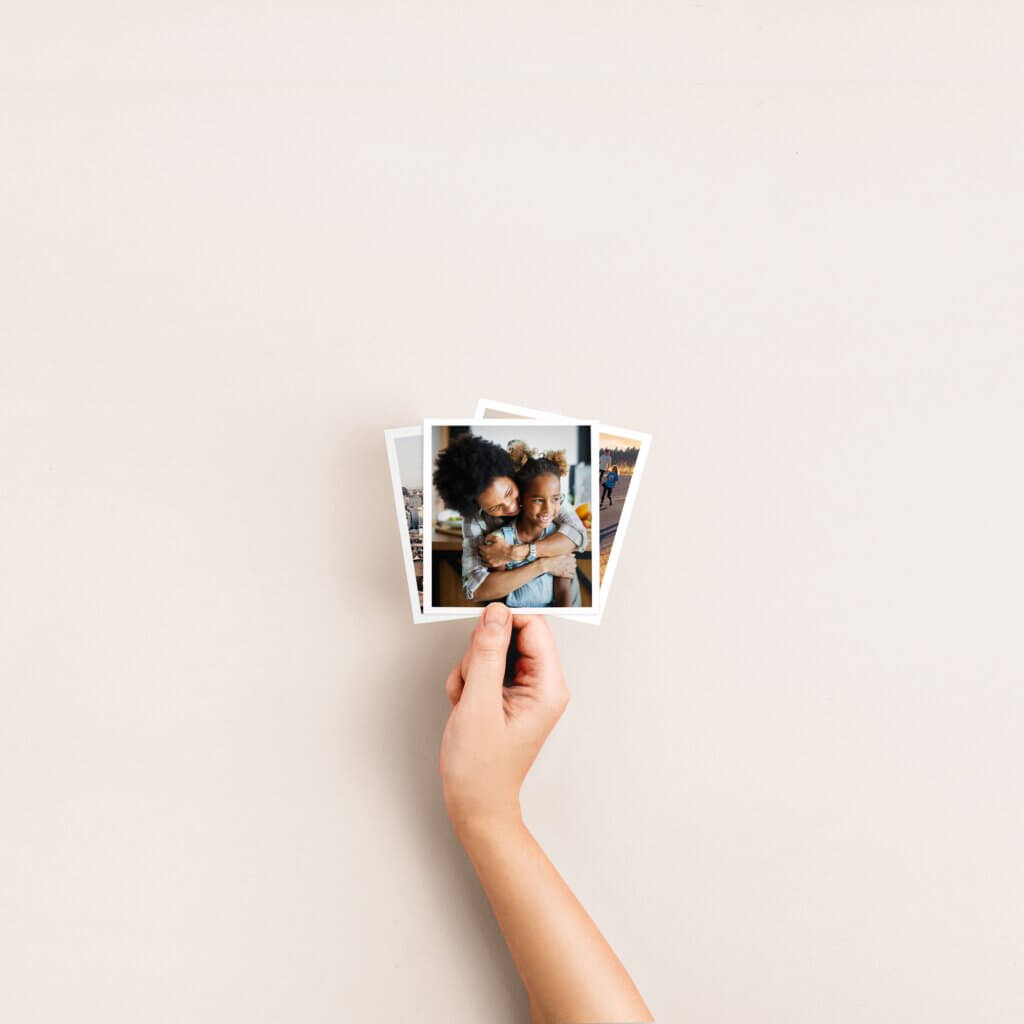 1. Instead of a note on a napkin or post-it, print out a bunch of mini snapshots – from your phone will work just fine! They can be family pics, pet pics or just random shots that you pull from Instagram. Scribble a note on the back and place it in their lunch box or backpack to surprise them. Pictures are especially nice for the little ones who can't read yet.
2. For your middle and high schooler, print some pictures from their personal Instagram account. Buy some of those tiny strong magnets and wrap it in a bow! This is a thoughtful way to get them started with locker decorating.
---
We can't wait to see how you use prints to make this the best back-to-school season yet!