We're at the tail end of the year's busiest moving season, which means millions of people are in the exciting early stages of settling into a new home! If you're one of them, Printique's premium prints can help you unlock next level decorating in your new space. We've made it easy to explore the various design styles and printing materials at your disposal as you personalize your new home – whether you're settling into a permanent space or turning the key on a short term rental!
Decorating Styles We Love
Wall Galleries
Wall galleries are an elegant way to give life to any room, while allowing you to display a range of your favorite photographs. Why limit yourself to just one photo when you can show off all your best? Our wall gallery wizard makes it easy to coordinate as many prints as your heart desires.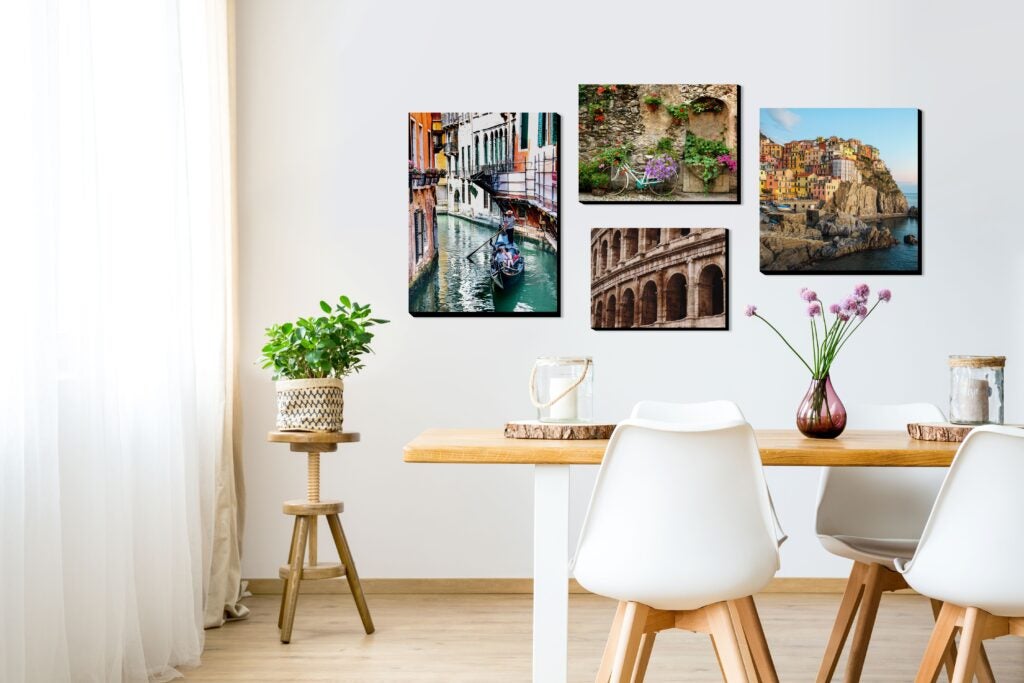 Paneled Displays
Paneled prints give an elegant, art gallery charm to any room. If you love the look of a landscape print, a large paneled display is a great way to turn your favorite landscape picture into your new home's statement piece!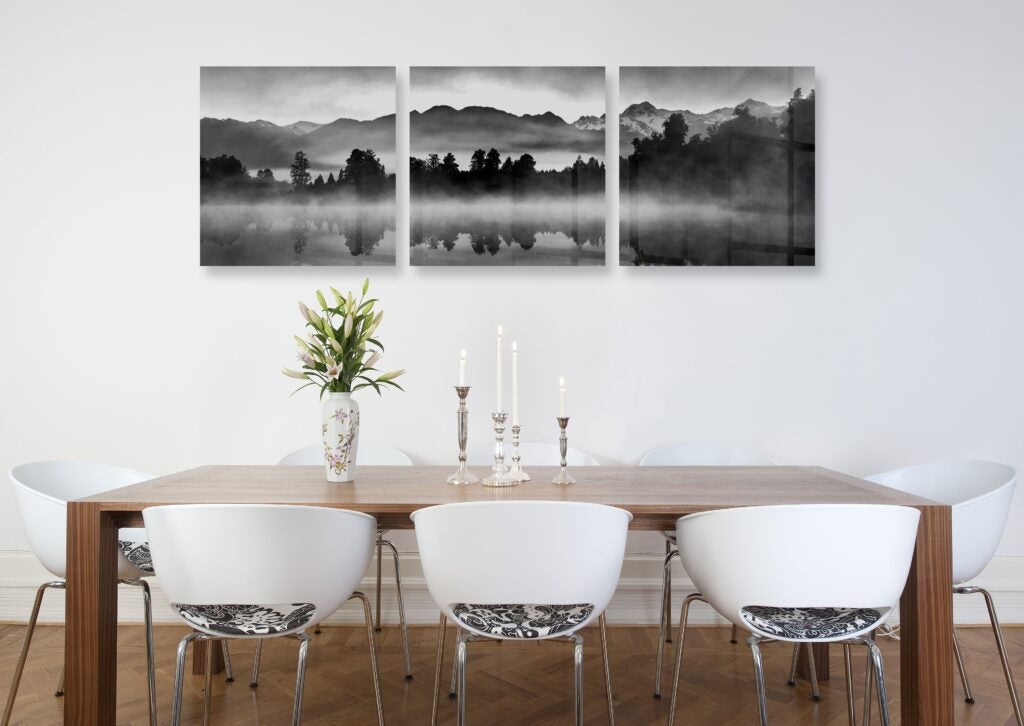 Collages
Want to showcase your best shots of the year all in one place? Collages pack tons of color, detail, and memories into one frame. If a picture's worth a thousand words, a collage print is a novel's worth of the stories you've captured through photographs!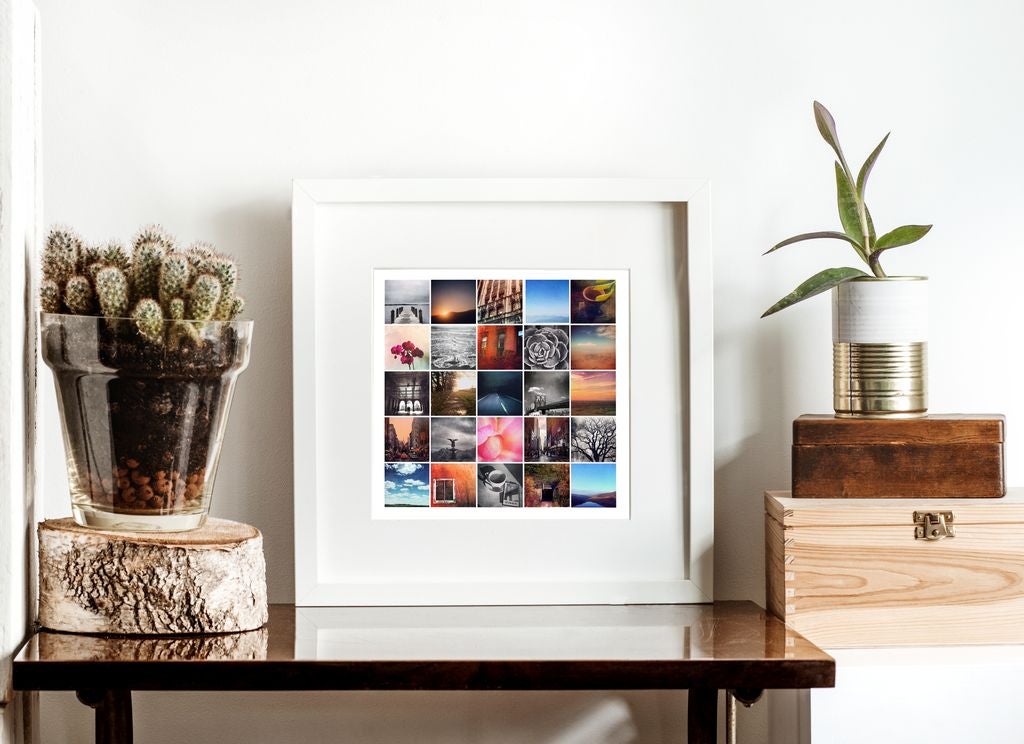 Hanging Classic Prints
The decorating opportunities are all but endless when it comes to classic prints. Whether you want to collage them into a large display or use them to sprinkle color here and there from room to room, they're a flexible medium for decorating your new home.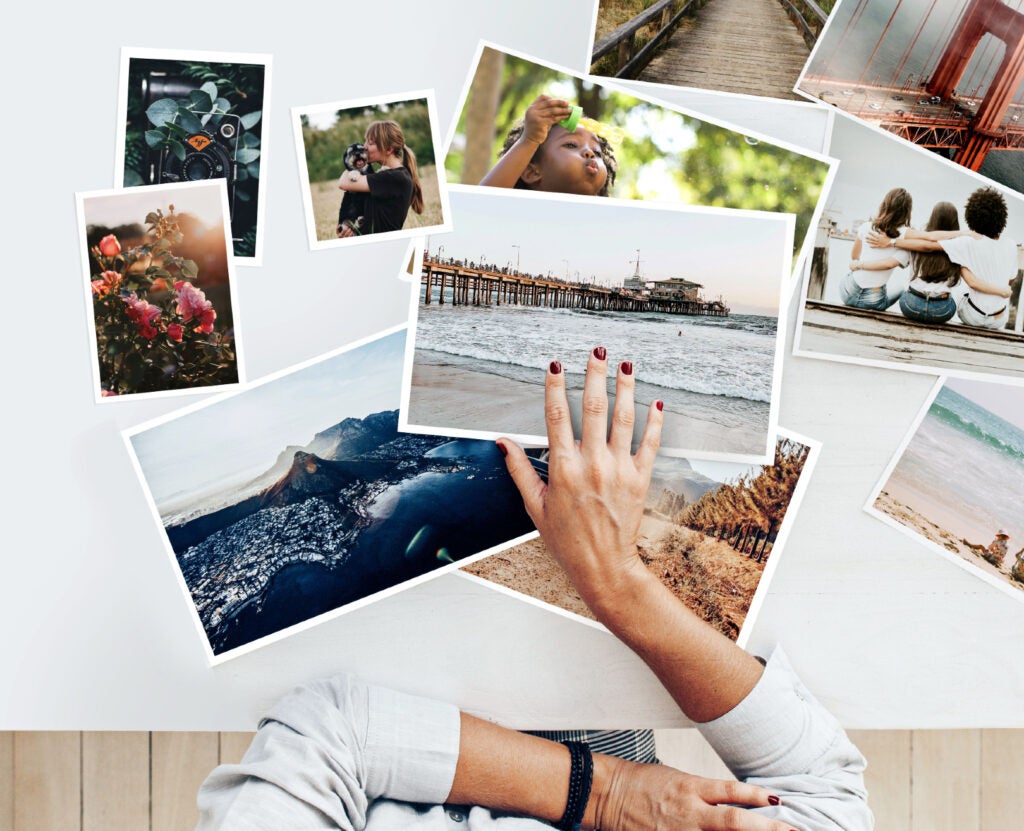 Mantel Displays
Mark the changing seasons with decorative mantel displays. From holiday greenery paired with snowy prints to mini pumpkins and your best foliage shots, the creative opportunities are endless when it comes to mantel decoration.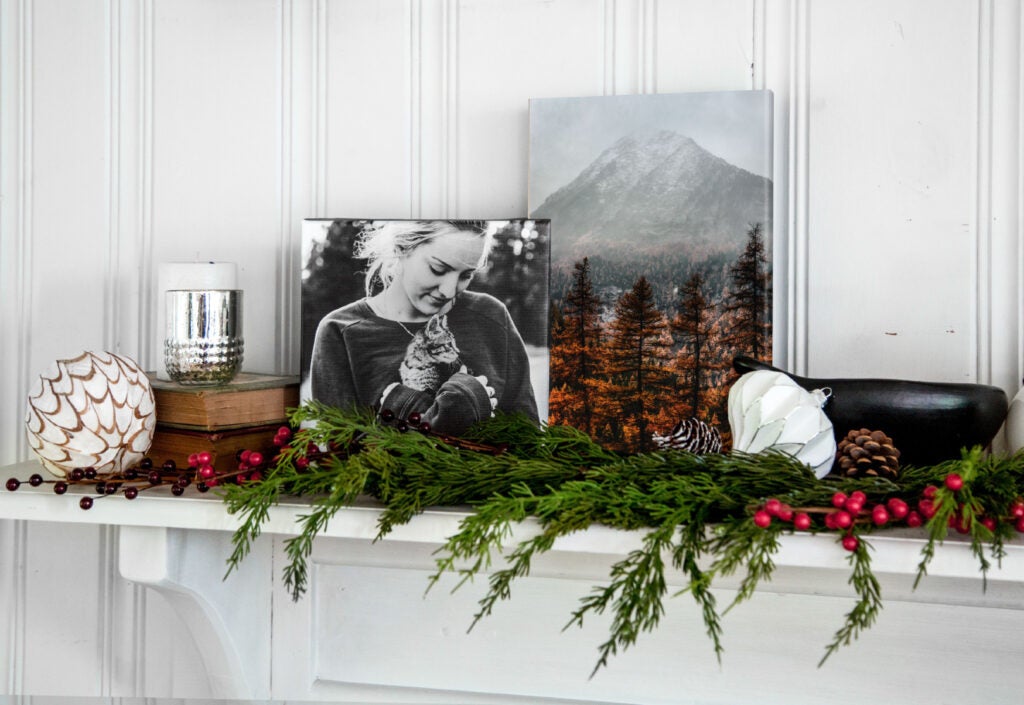 Funky Frames
Eccentric frames bring a fun and spirited touch to your décor! If you love an eclectic aesthetic, you can't go wrong with funky frames.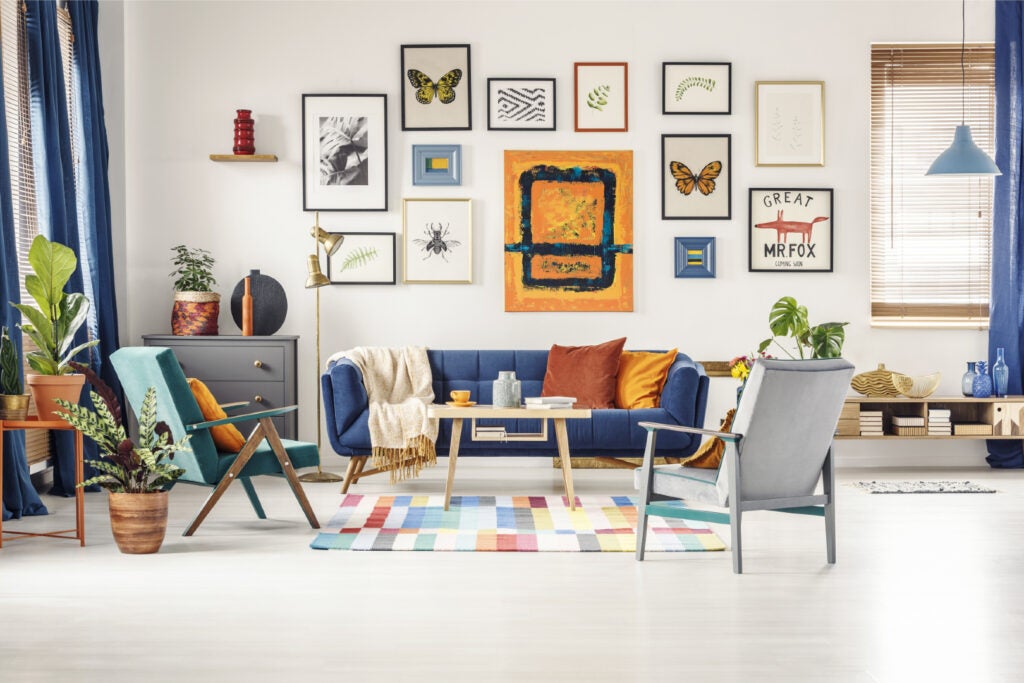 Decorating by Room
Bathroom Prints
When it comes to decorating with prints, bathrooms are packed with potential that's often left untapped! Add life to your bathroom by incorporating a cohesive color scheme into the space and decorating both walls and counter space with complementary prints. Find inspiration for bathroom décor on our Pinterest board!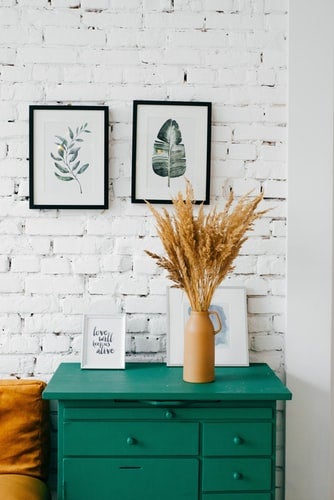 Kitchen Prints
There's no better way to spice up your kitchen walls than with pictures of the delicacies you've created there! Read our post on turning your food into art for expert tips on creating your own gorgeous food-inspired prints.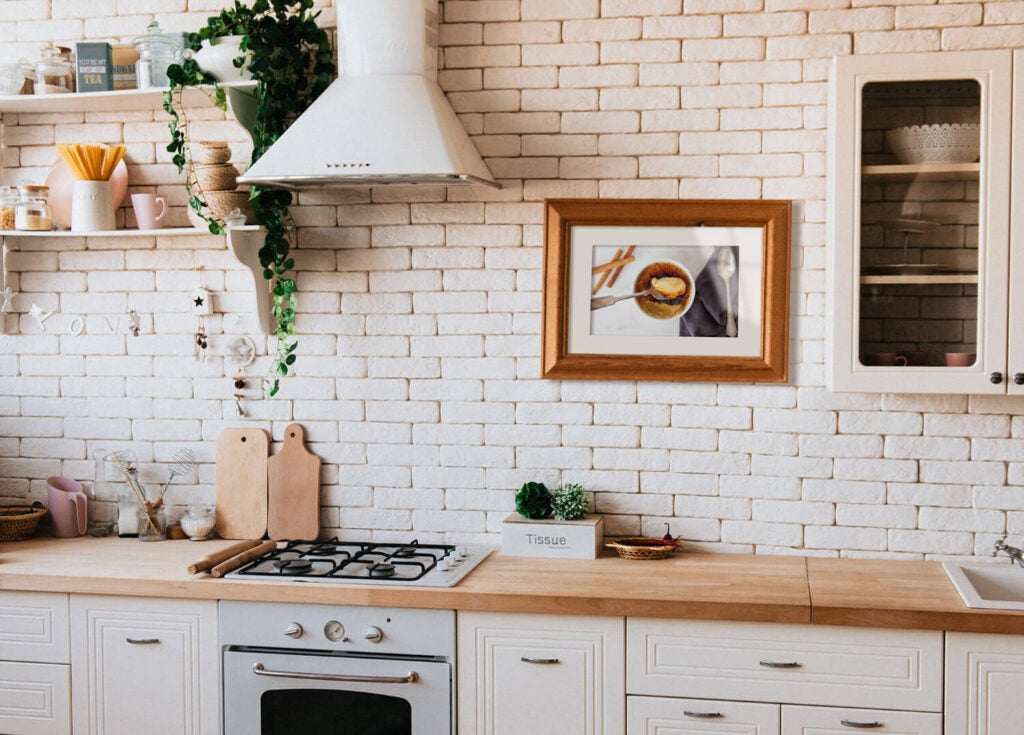 Bedroom Prints
Your bedroom is a personal space, and your walls should reflect that! Decorating with a mix of your favorite memories and colorful scenic pictures will leave you with an engaging yet individualized display.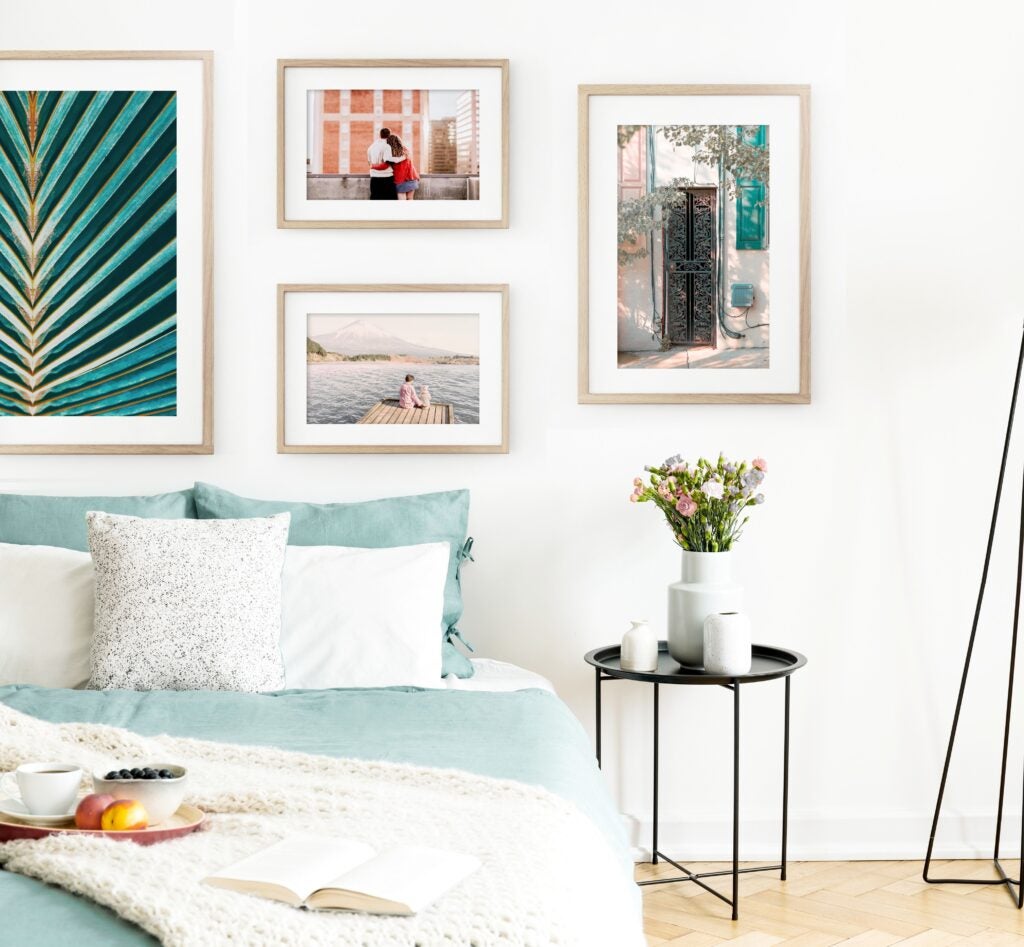 The Perfect Prints for Your Home
With dozens of print styles to choose from, it's not always easy to decide how you'll bring your print-worthy pictures to life. Use these tips to make the most of your space, whether you have free range to make your mark or have to leave your space just how you found it.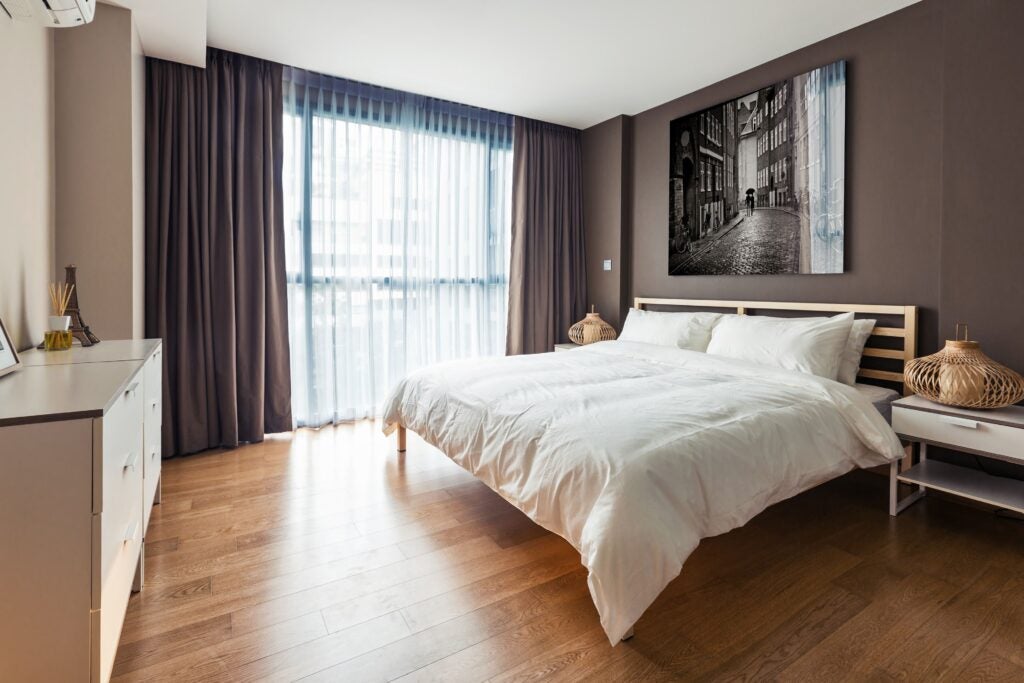 Prints for Decorating Your Permanent Home
Acrylic Mounts
Large acrylic prints are a stunning way to display your most breathtaking images. Printique makes acrylic prints easy to decorate with by packaging everything you'll need to get it from its box to your wall. So if you have a wall that you're able to drill into, we hands down recommend mounting an acrylic!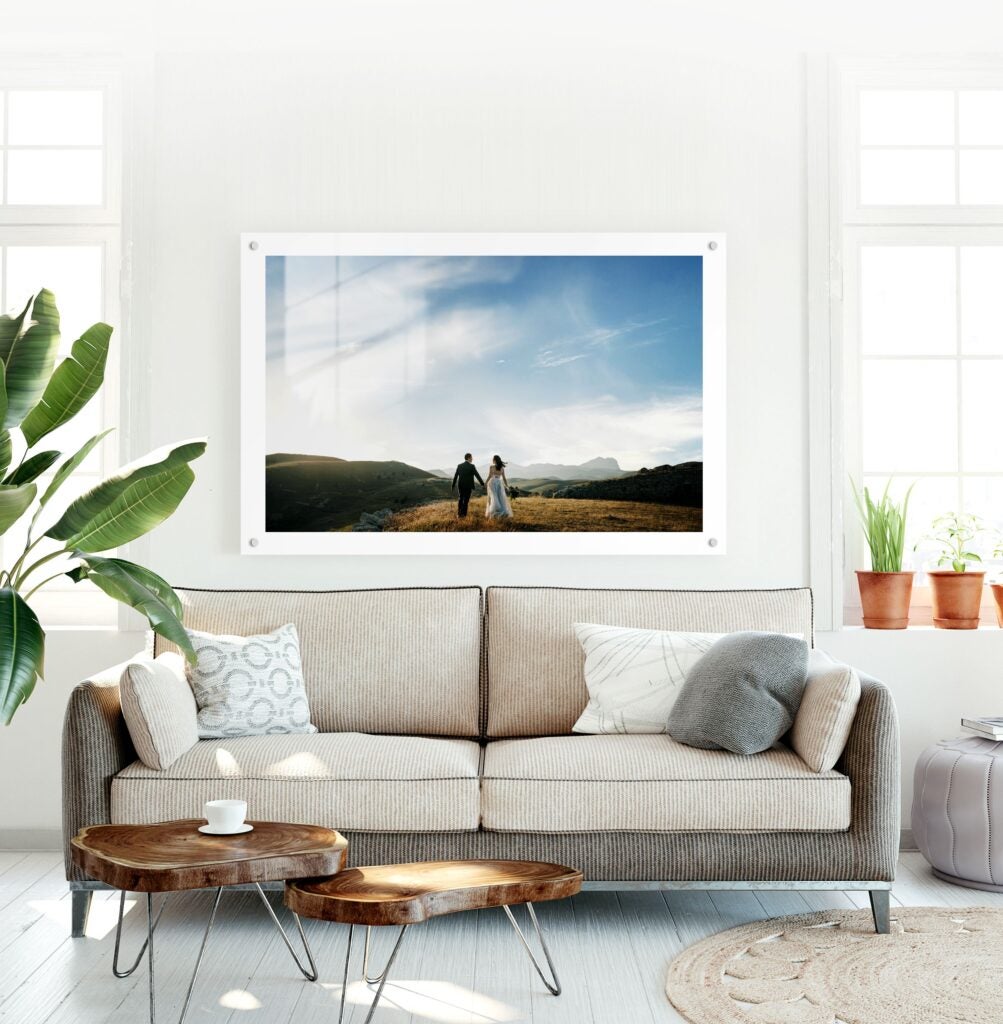 Metal prints are created by infusing images onto aluminum with glossy metallic or matte finish options. What results are professional metal photo prints that are vibrant and durable. They come in a wide range of sizes, and make excellent wall mounts. Accompany your long-term home with a long-term print!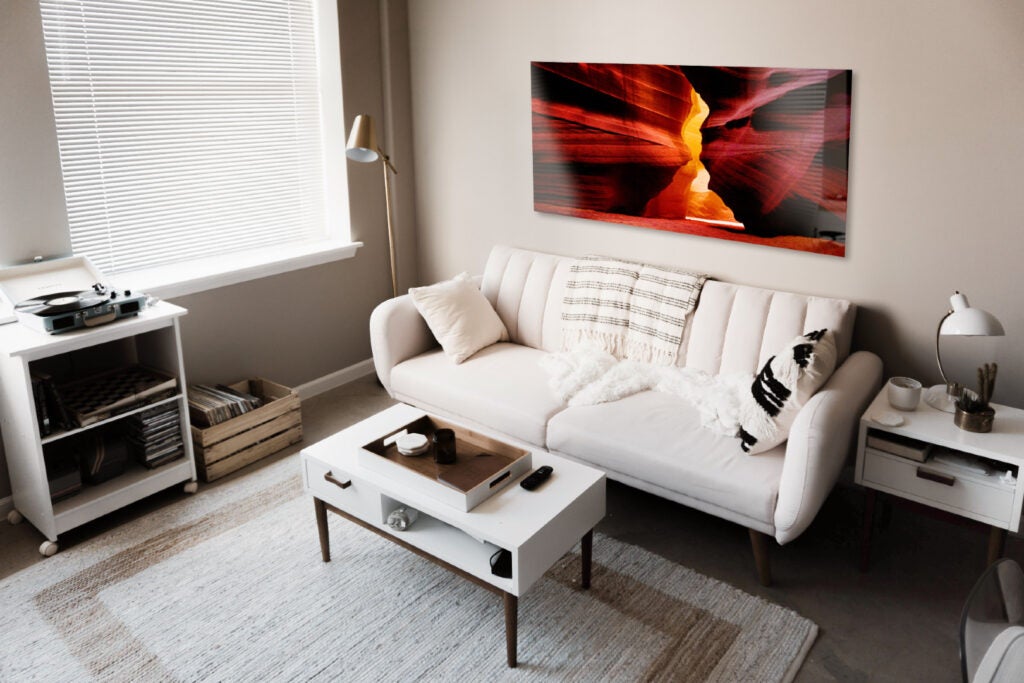 Prints for Decorating Your Rental Home
Poster Prints
Do you love to regularly switch up your space? Poster prints make re-decorating easy! Our posters are a perfect combination of sizeable and easy to hang.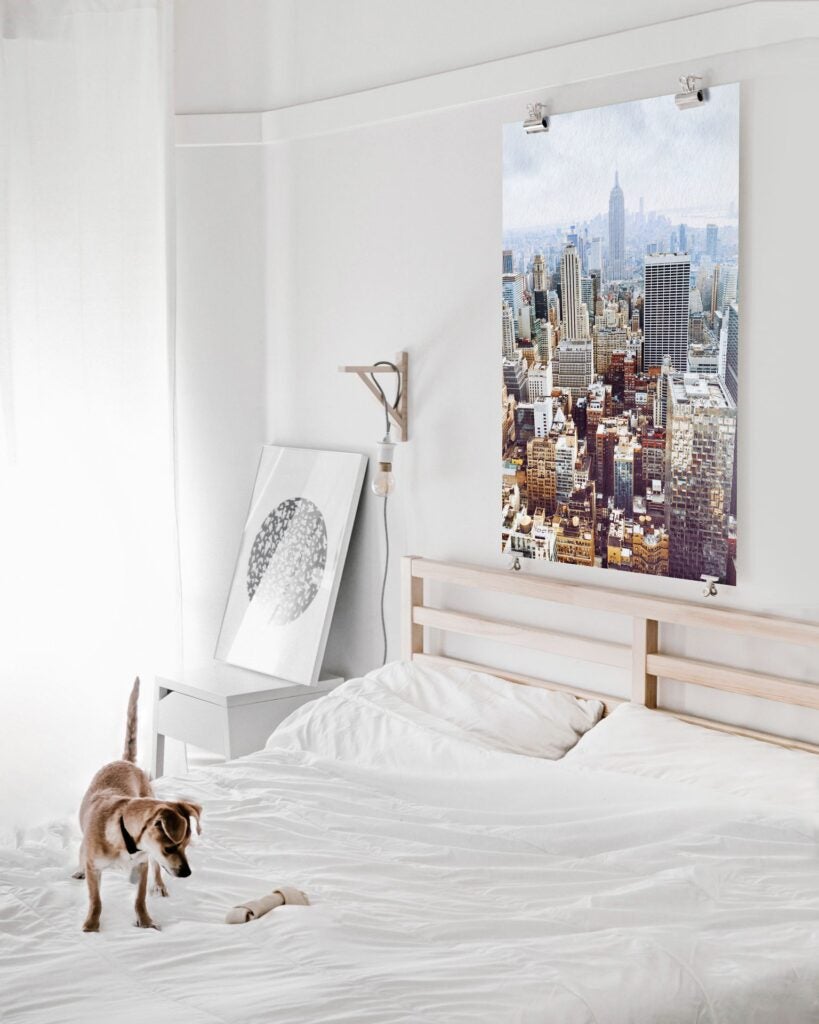 Canvas Prints
Canvas prints are another exceptional option for a print that's easy to hang and of premium quality. The dimensional style of canvas prints will bring gallery elegance to any room. The depth of canvas also makes it easy to prop up on furniture pieces. If wall décor isn't optimal in your temporary space, canvas prints are a great option!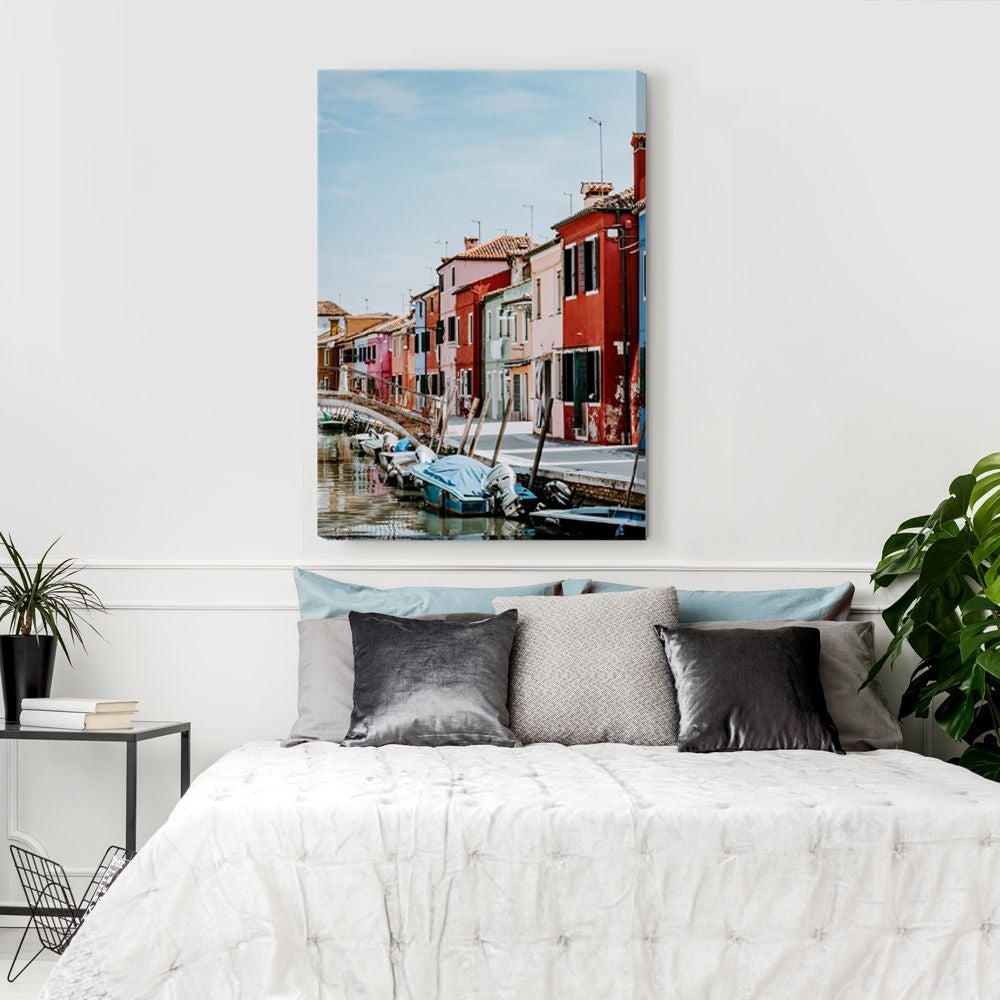 Acrylic Blocks
Our acrylic blocks are an awesome way to incorporate your favorite pictures into your home décor without making any permanent alterations to your living space. They're beautiful accents to counter space, coffee tables, mantels, night stands and more! Plus, easy to pack when the time comes to move to your next space!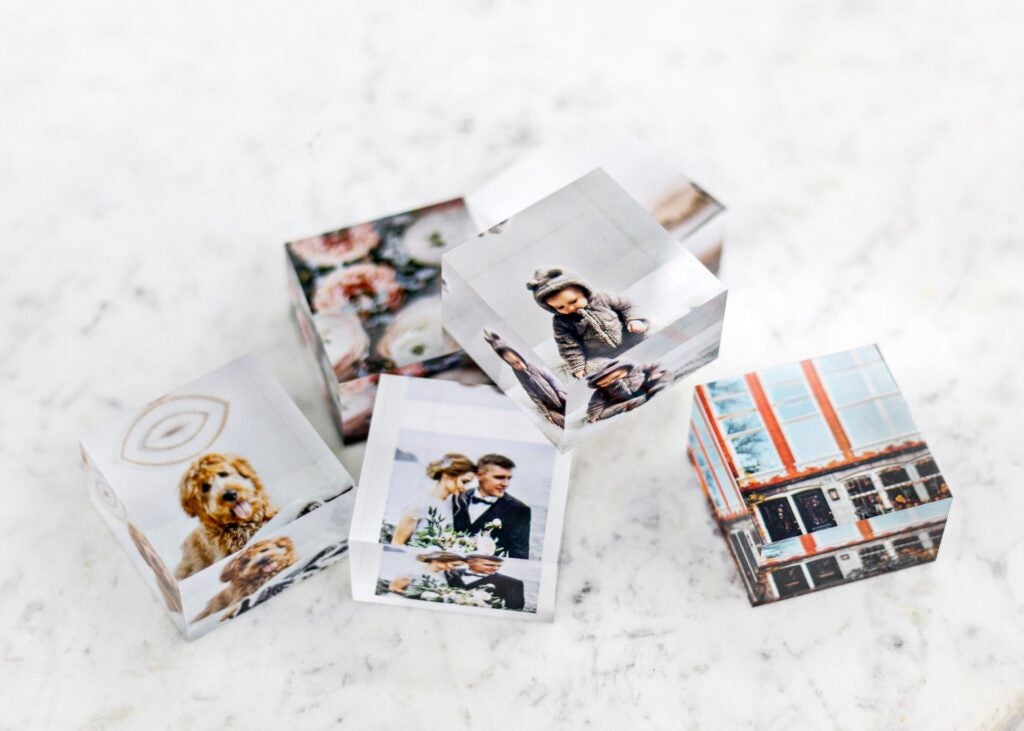 ---
We hope these tips take the stress out of home décor and help you embrace the fun side of decorating your new space!