When on vacation in any big city, it is easy to remember to take selfies and photos of the known tourist attractions in your destination, but it is also fun to challenge yourself to go beyond the regular photos and get creative on your trip. We compiled a list of ideas to make your next trip to your favorite city more interesting in photos.
1. Buildings and Landmarks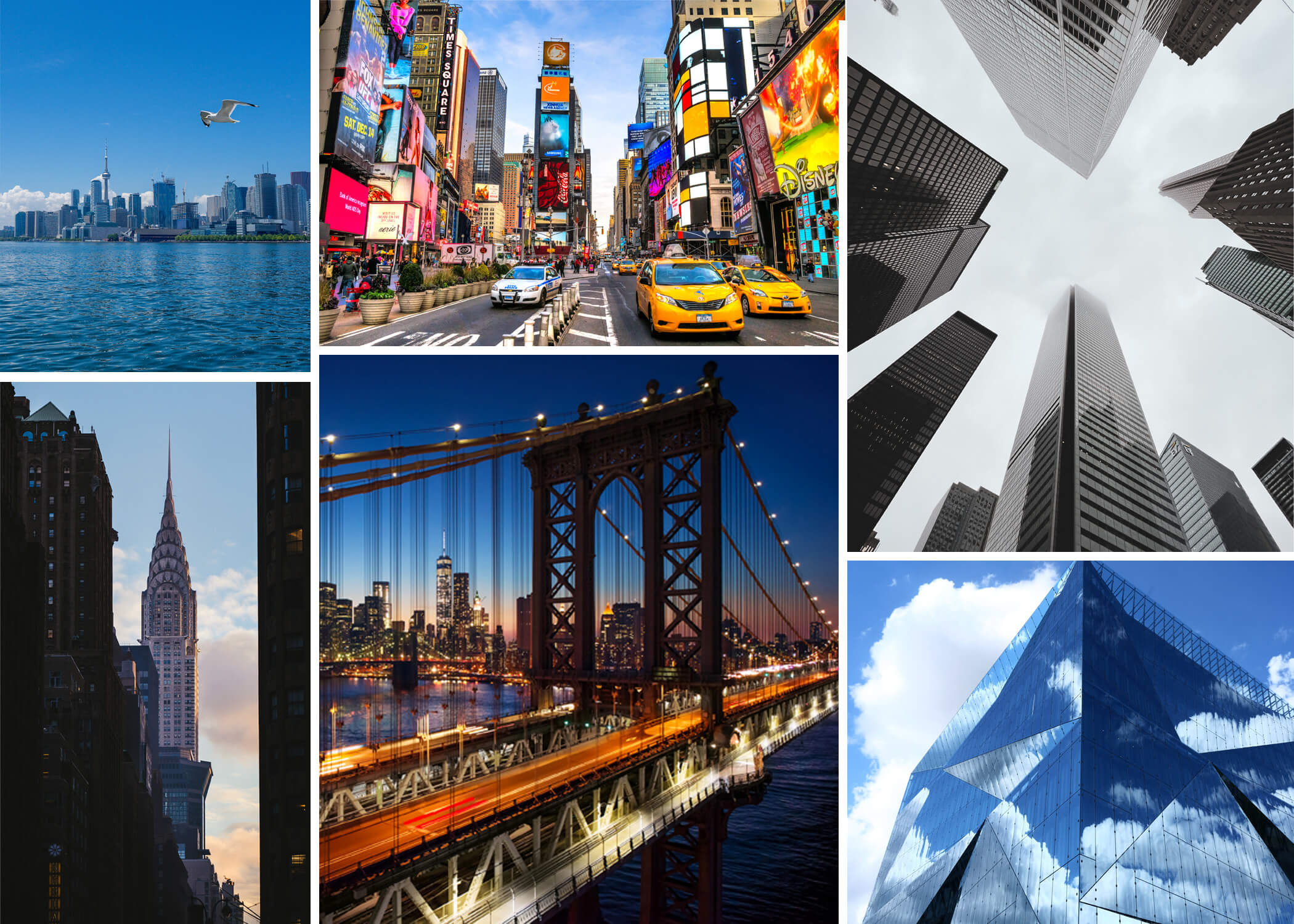 We remember our moments in photos, so it is natural to photograph the famous buildings we see, but go beyond the norm and look for interesting architecture on your next trip. Cities are a playground for builders to use interesting building techniques, creating interesting shape and flow of buildings that are a mix of craft and art. The right angle can make an otherwise normal skyscraper into a modern work of art worthing of hanging as a large metal print in your home.
2. Transportation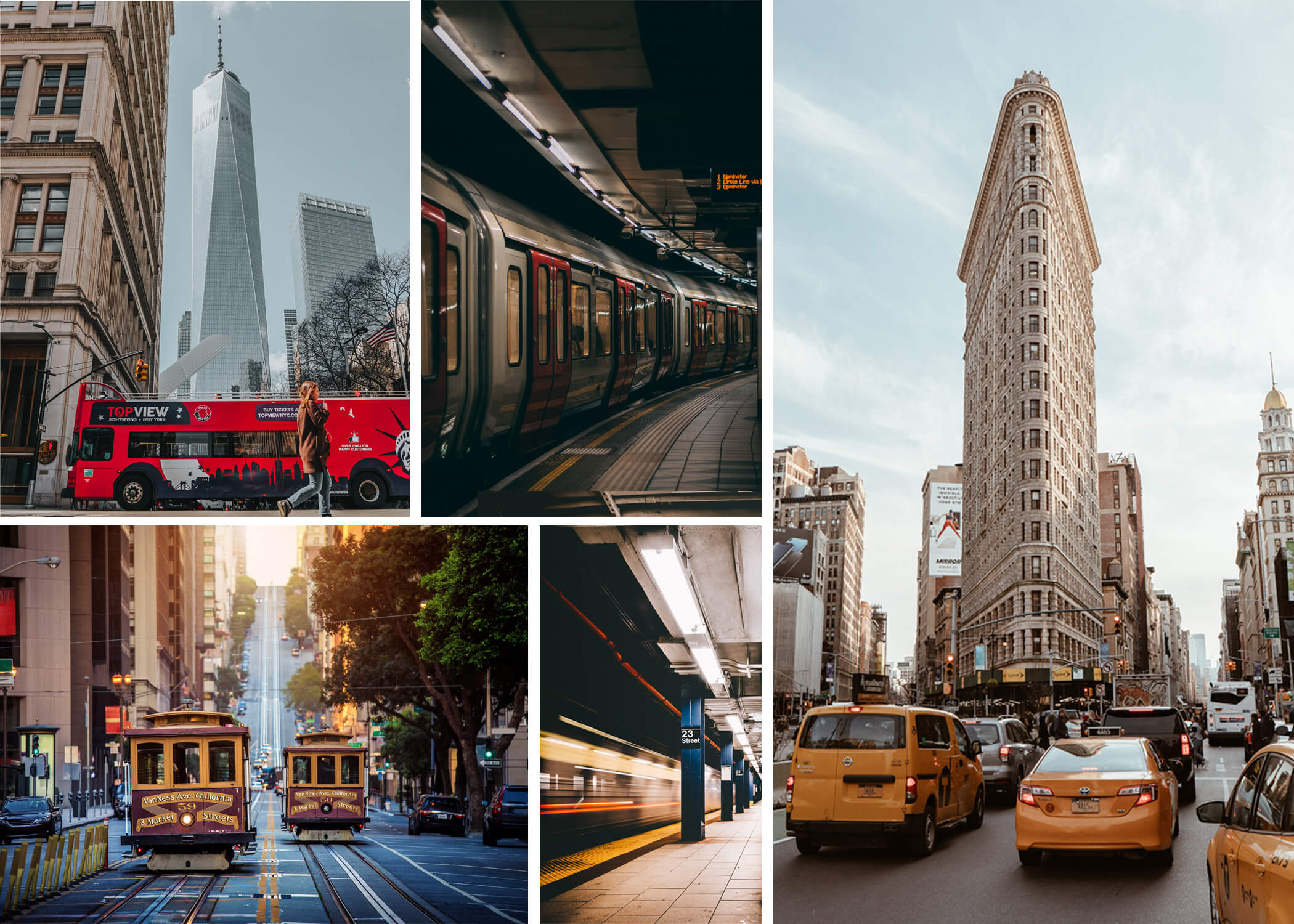 The flow of a city depends on the modes of transportation and many cities are defined by it. Cars leaving colored streaks of light, subway trains clattering across the bridges, and the con-stant noise of taxis and busses moving through downtown all add to the narrative of the constant moving urban experience.
3. Light and Shadows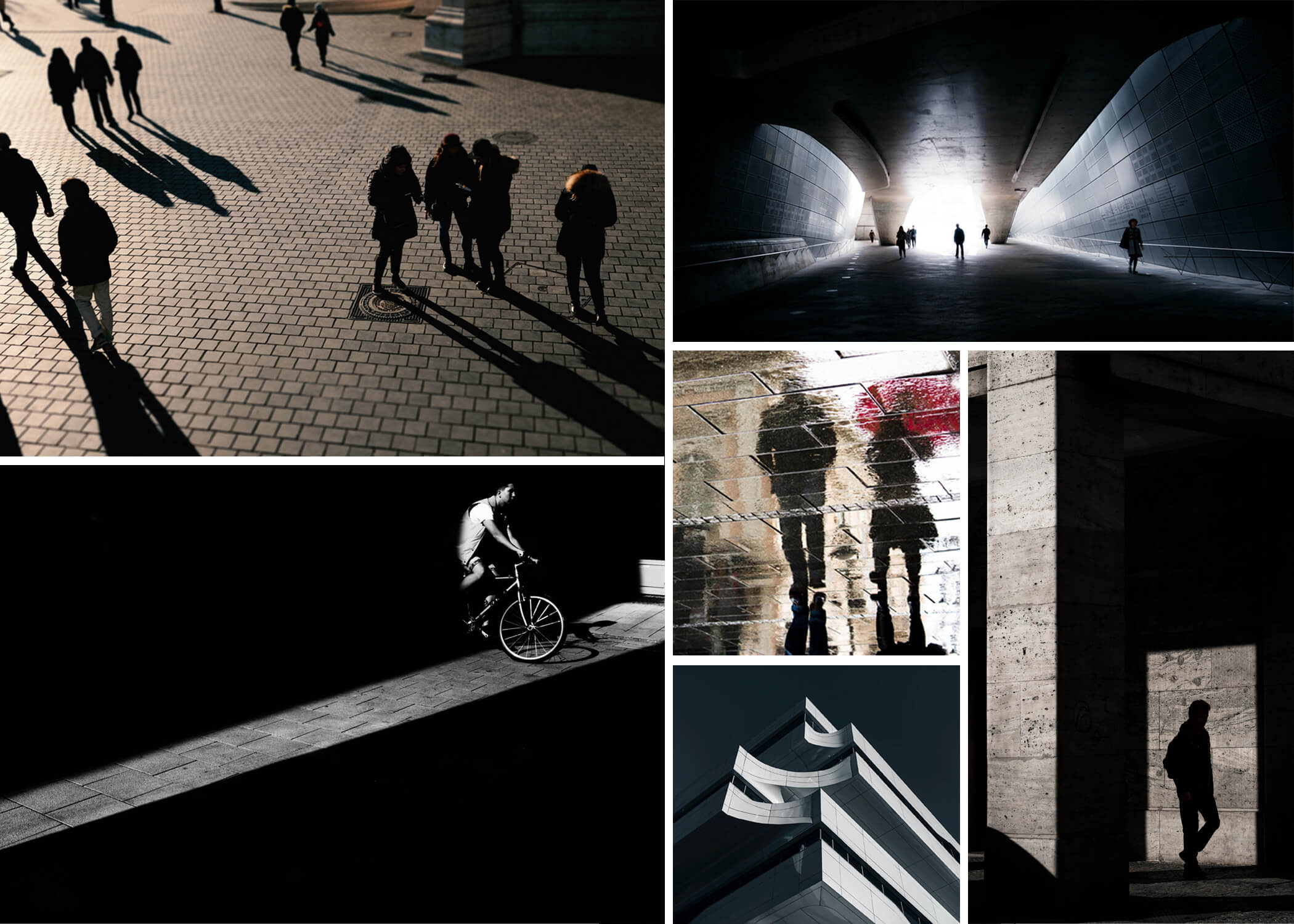 Speaking of shadows, the layout of the city makes for interesting nooks, and slivers between buildings and into alleys where light falls magically. As you walk through the city, watch for how the light falls, creating interesting shadows in unexpected places.
4. Parks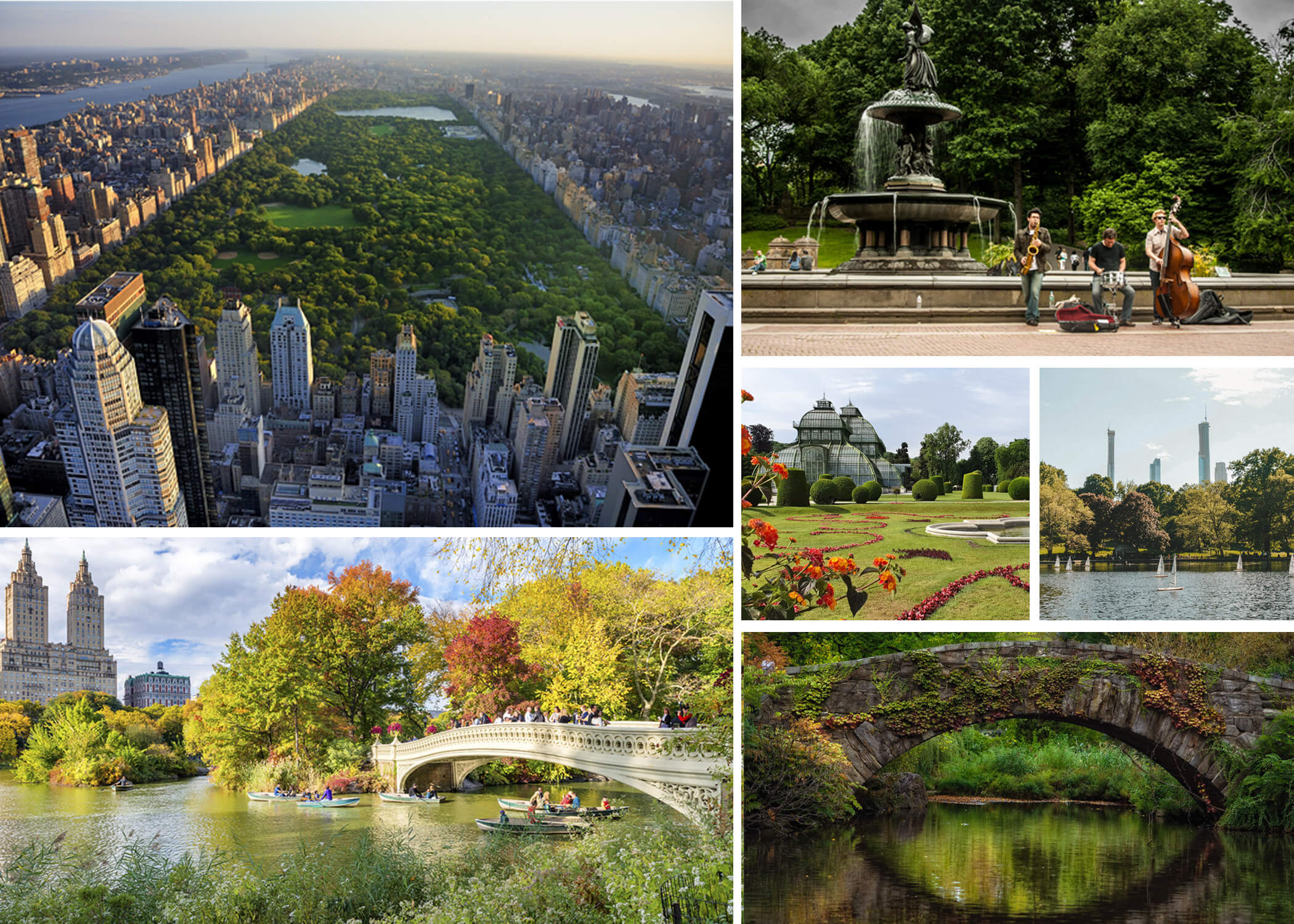 Beyond the concrete jungle, there is always a green oasis in a city's parks. Parks are often carefully curated to create a sanctuary in the middle of the chaos of living in the city. They are filled with beautiful gardens of flowers and small vignettes with benches where you can not only photograph their careful layouts, but catch your breath and a moment of peace.
5. Graffiti and Murals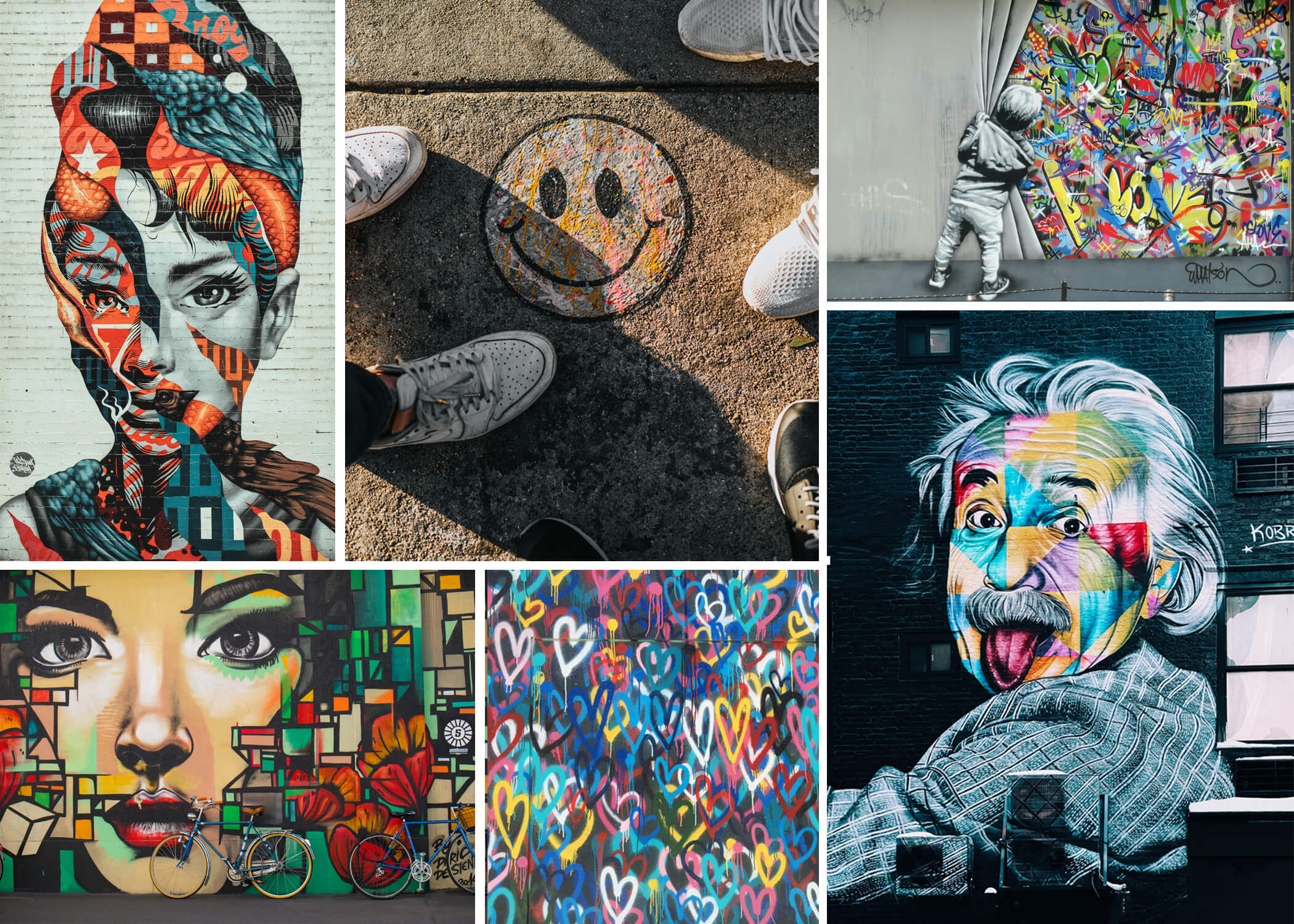 City art isn't just found in museums. Often it is carried out on the sides of buildings in the form of murals and graffiti. Some cities even offer tours of their most artful neighborhoods. Graffiti artistry is also a complete culture, with known artists worth researching before your trip so you can find their works.
6. Urban Wildlife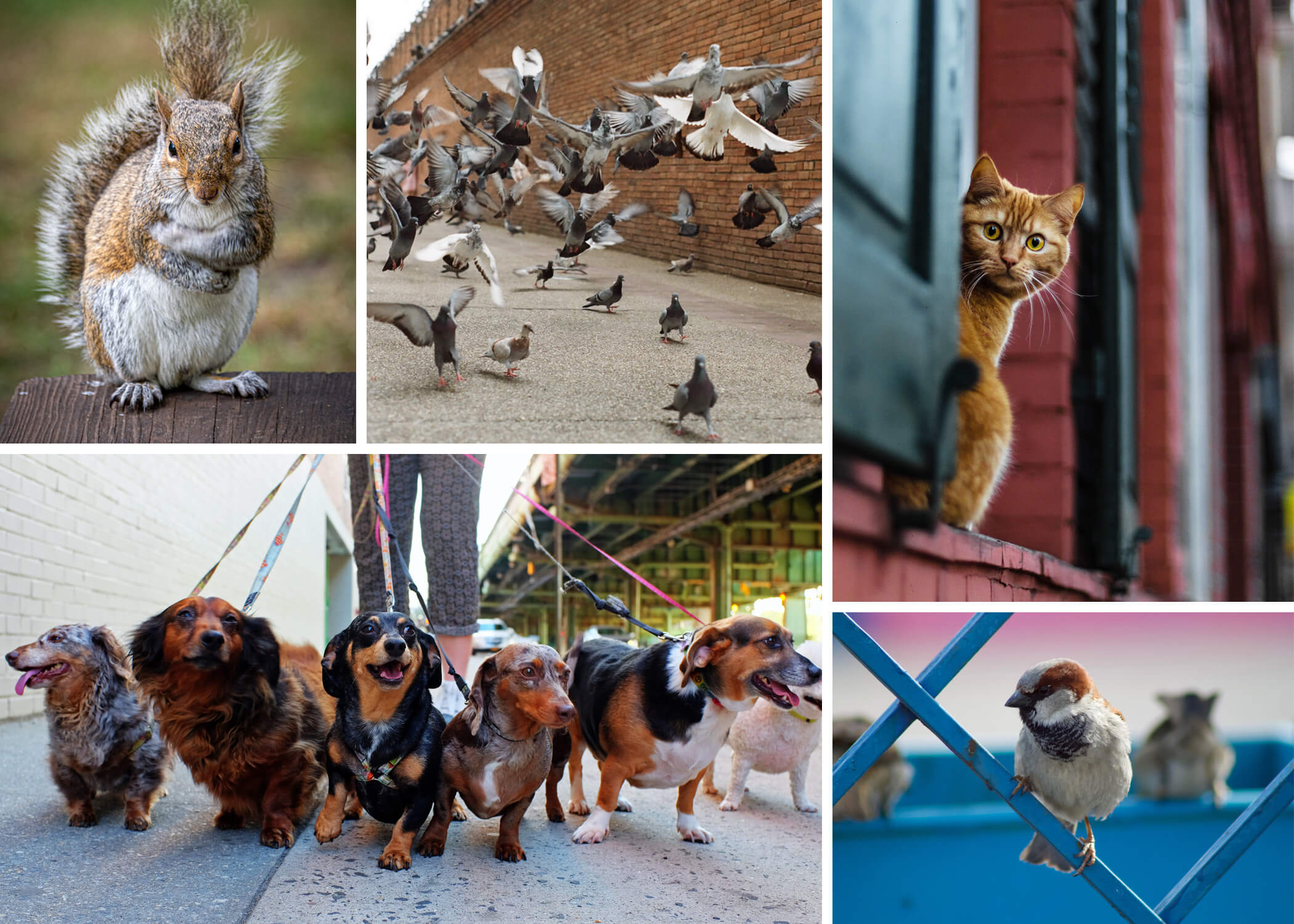 Just because you are in a city, does not mean you won't see a plethora of animals on your trip if you are paying attention. From pigeons and seagulls, to the cat who patrols the neighborhood bodega and the thousands of dogs being walked in the park, cities can be a great place for ani-mals lovers.
7. Neighborhoods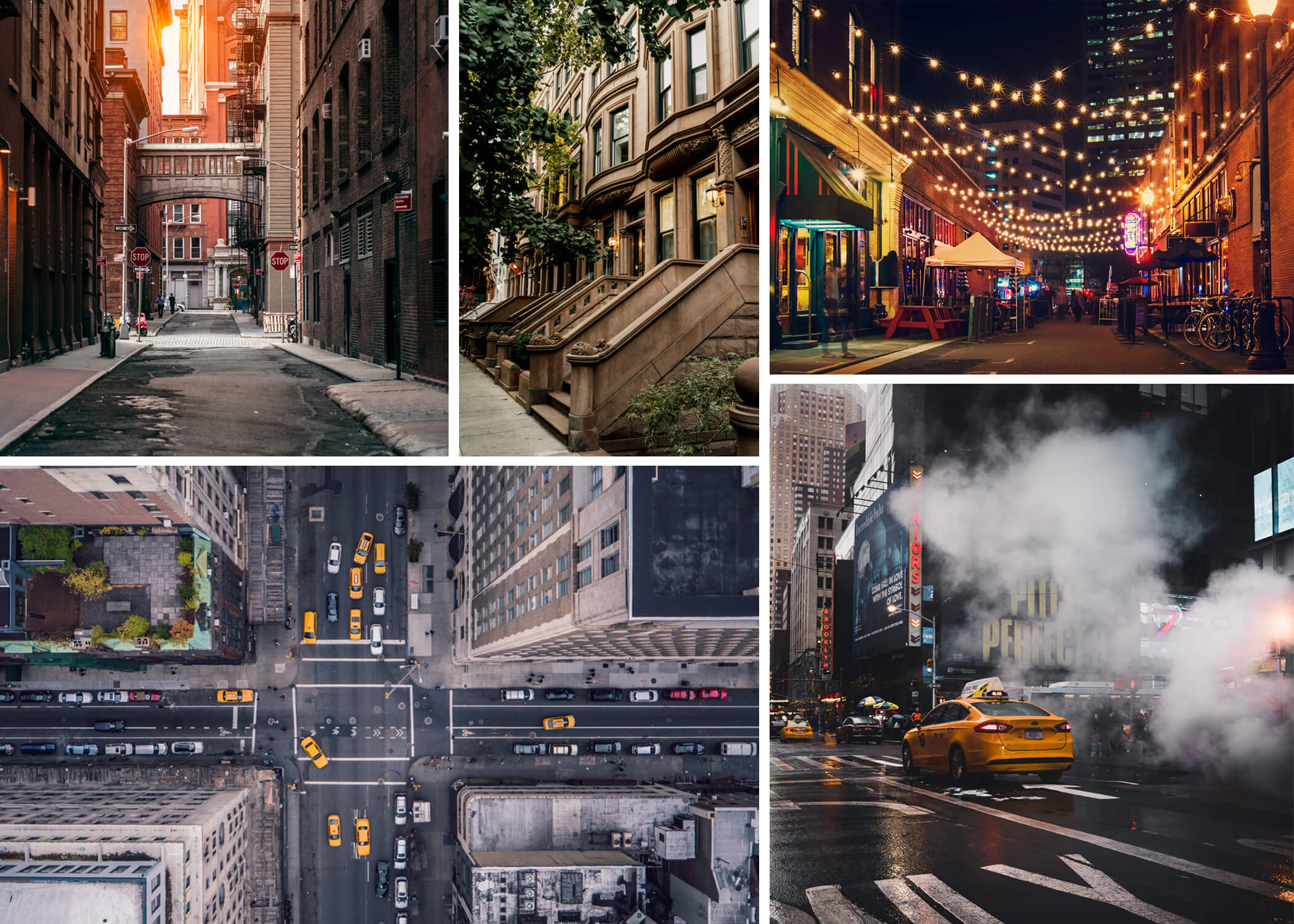 The streets and neighborhoods of the city each have their own personalities. Try to take photos that showcase the uniqueness of each street and what gives it life.
8. Black and White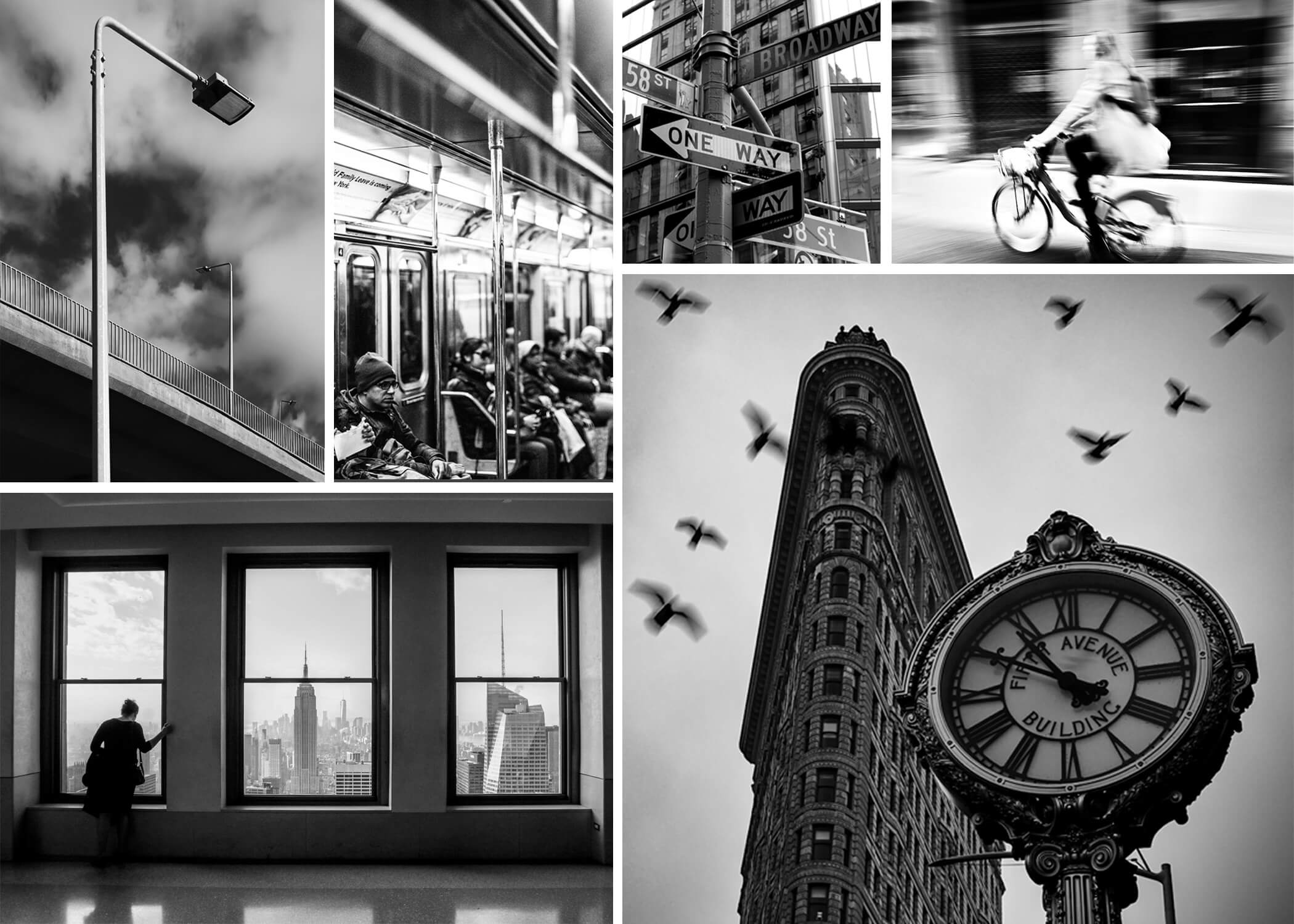 Changing your images to black and white, can remove distractions and create more of a feel for a place. Using place and white focuses more on the light and shadow and makes your images feel more timeless and artistic in many circumstances. Black and whites are perfectly printed on fine art paper for rich texture, deep blacks, and infinite details.
After you return from your trip, keep it in your home and hands by compiling all your images into a photo book, or make your favorites into postcards by printing them on 5×7 greeting cards so you can share them with friends.
A few more ideas
Beach Day Shots the Pros Always Get
7 Must-Have Camping Trip Shots
How To Easily Convert Color Images to B&W