A summer photobook is a great way to bring your summer memories to life and easily reminisce on your sweetest moments. We've outlined six tips to take you from snapping pictures to holding the perfect photobook in your hands.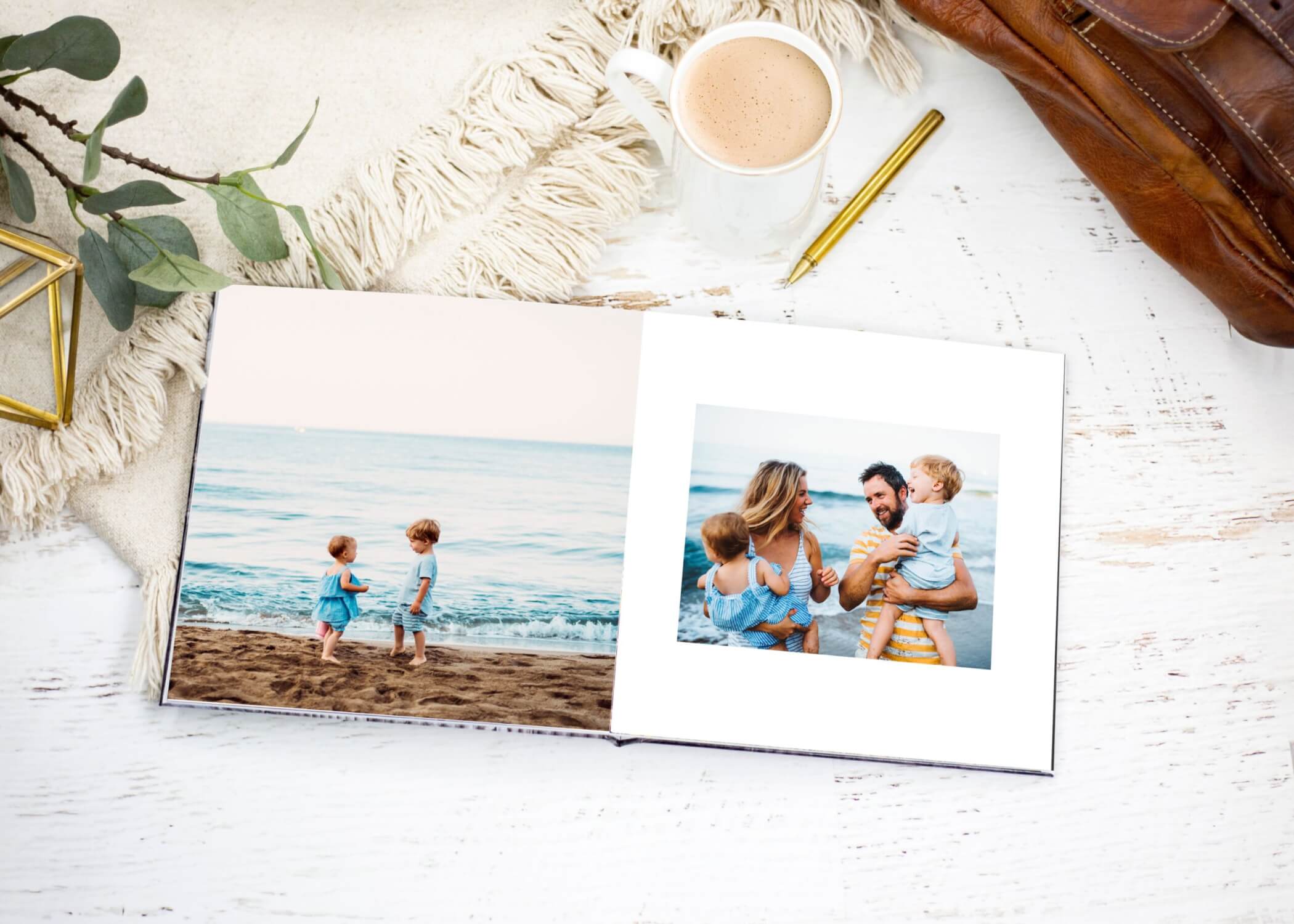 Remember that anything you create will be better than no photobook at all.
It's easy to get bogged down in wanting to perfect every inch of a photobook. From wanting to use all the right pictures, to trying to arrange them in an aesthetic way, to choosing the right details from our photobook editor, you put a lot of heart into your summer photobook! But don't let perfectionism stop you from clicking that 'Complete order' button. When your family looks back at your photobook years from now, you won't be thinking about the color of the pages or the way two pictures look next to each other. You'll just be so glad that you have it! So create, design, and edit to your heart's desire, but remember that you're creating a summer photobook for the purpose of having a summer photobook. It will look amazing, because it's pictures of everyone who means the most to you!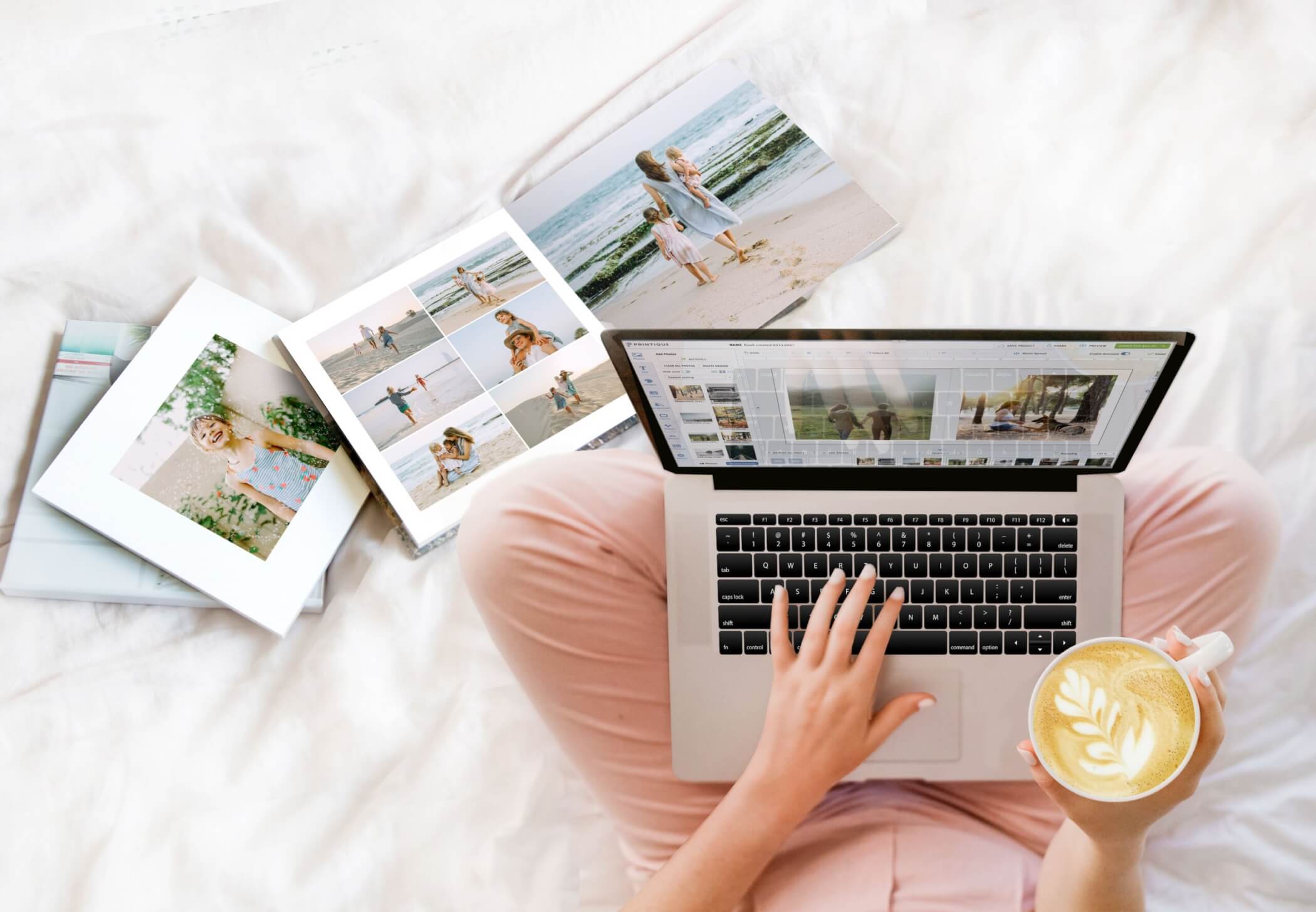 Include the little moments.
Don't forget your audience – this book is for you! Include those precious little breakfast moments, silly family nights, and the pictures you just love so much for no reason at all. While big events like trips or celebrations often make up the backbone of summer photobooks, when you look back at your book however many years from now you'll be so grateful that those sweet little moments were forever captured on your pages.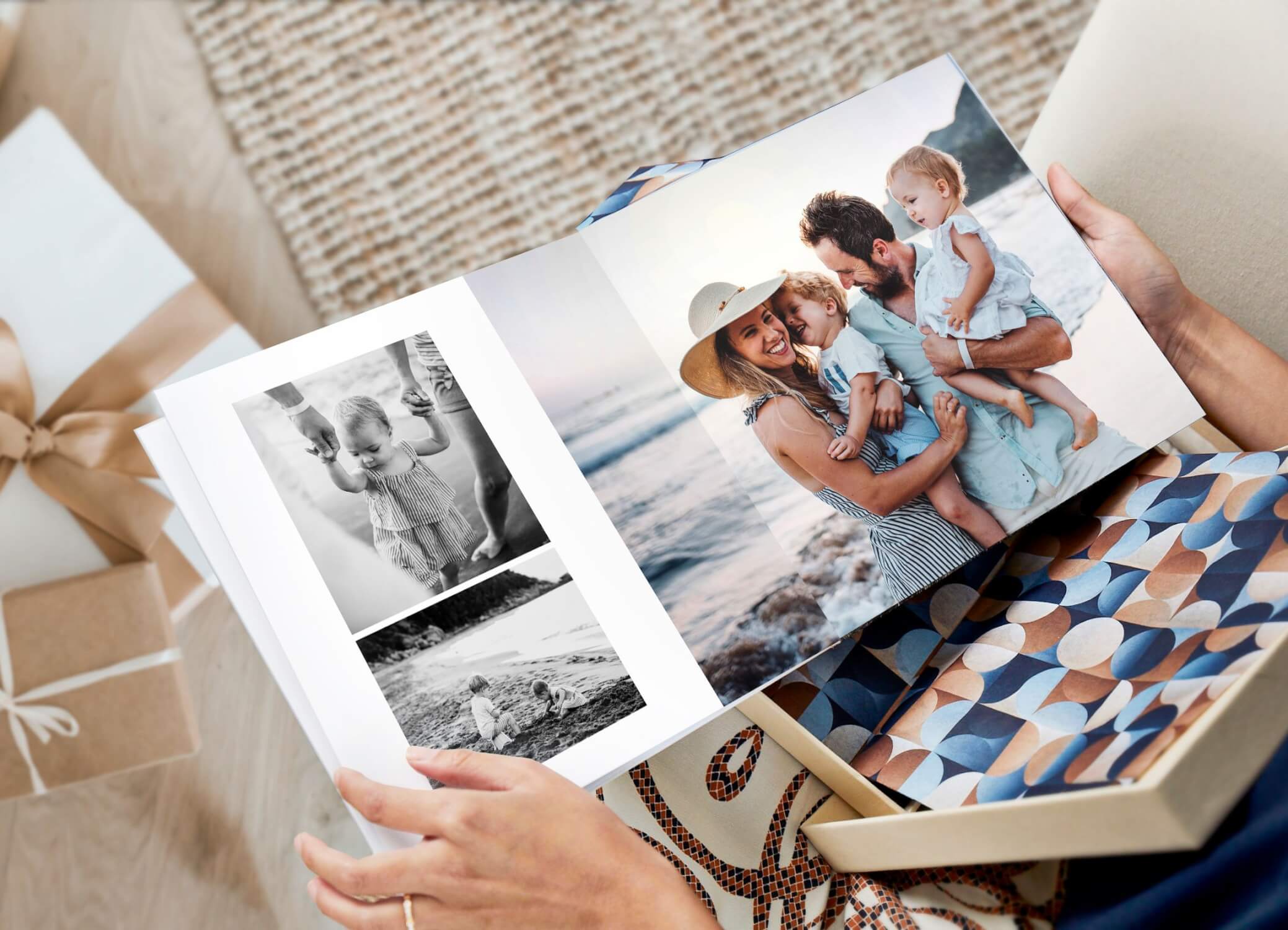 Did you have a busy summer? Scroll through your social media pages to search for any fun moments or pictures you may have missed! From tagged Facebook posts to Instagram pictures you shared back in May, it's a great way to trigger an 'Aha' moment and point you toward new pictures to include in your kids' summer photobook.
Include your pets in your summer photobook!
Not only do pets make an adorable addition to any photobooks, but they're a big part of the household! And lucky for you, pets are always around to snag pictures of if you're short on them. Organize a photoshoot and have the kids play with your pets while you snap both posed and candid shots. In just ten minutes, you'll have ample photos to choose from. Have too many pet pictures? See our tips for getting them printed!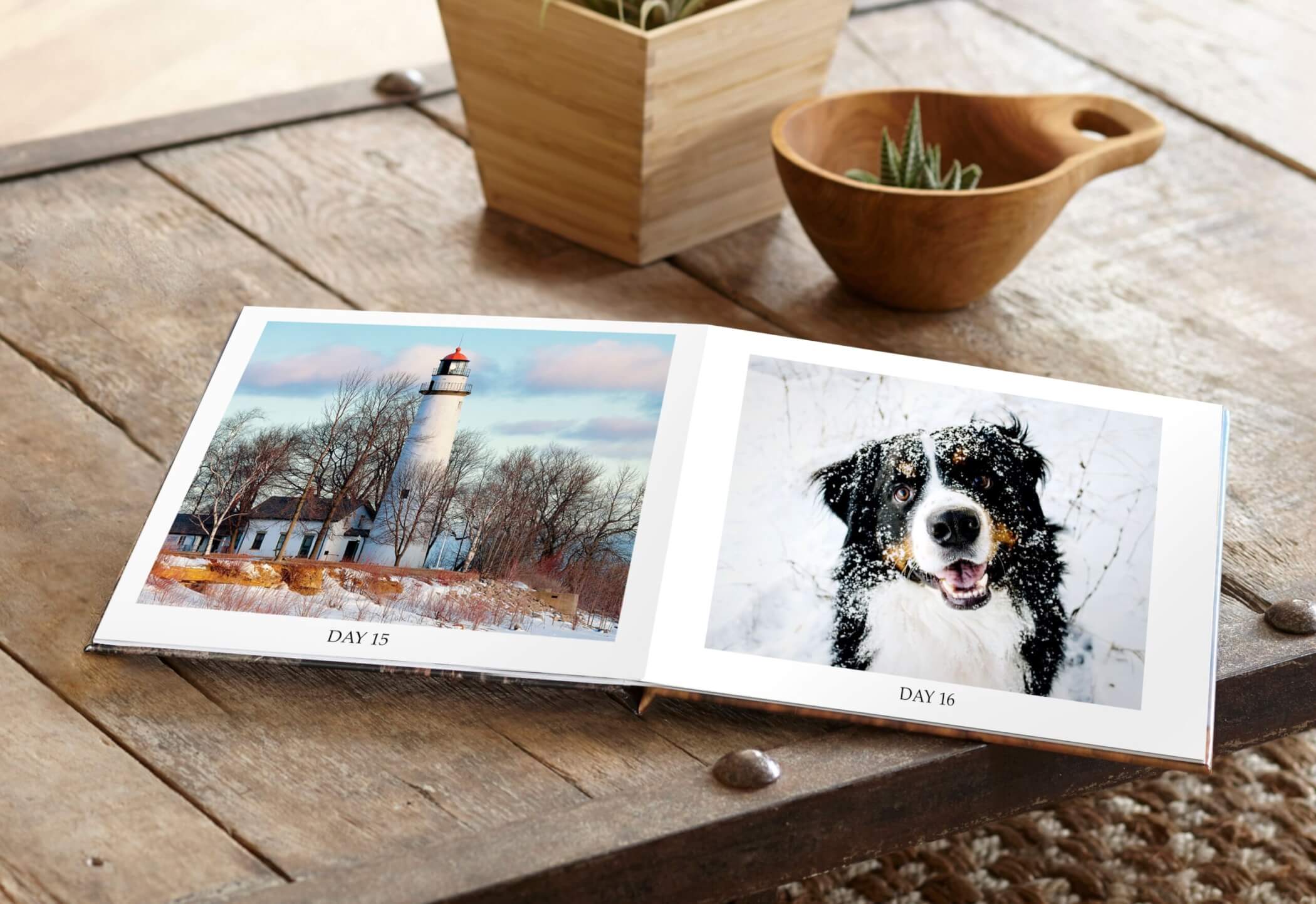 Don't shy away from using text.
Do you love sentimental, heartfelt notes, or find lots of meaning in the context of a photo? Using text in your summer photobook may be a great move for you! Leave your future-self a note about why a seemingly simple photo had meaning to you. Feature quotes that are significant or inspiring to your family. Write letters to your kids to print in the back of the book. It's also fun to have kids partake in written activities. Have them share what they want to be when they grow up, something they're most excited for, or their favorite memory from the summer. They'll love getting to look back and read their own words when they're grown up!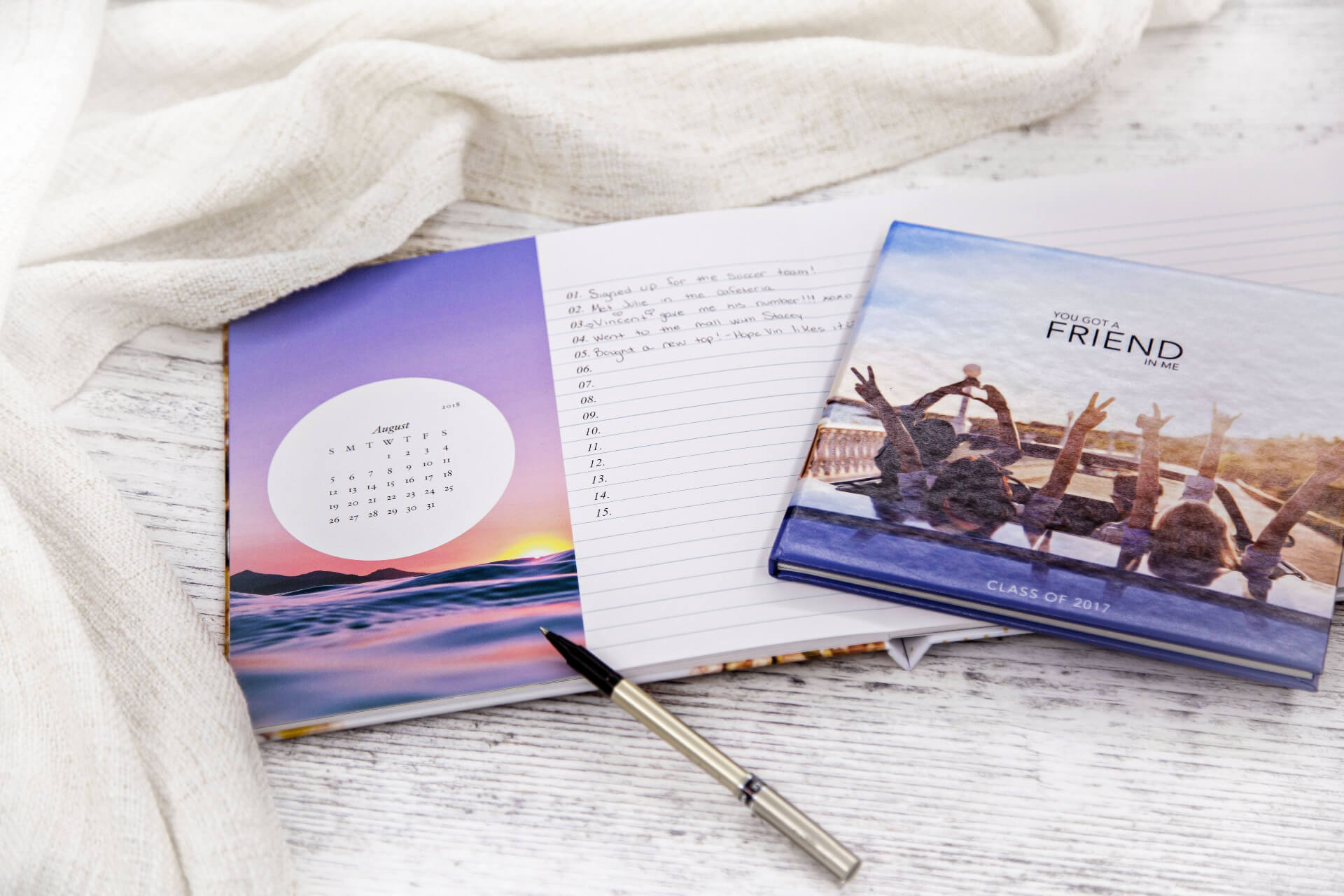 Bring your summer photobook to the next level with a two-page landscape shot.
Photobooks are an awesome medium for gorgeous cross-page shots. Print those awesome summer landscape photos you captured at the beach! Highlight that gorgeous shot you took at the lake, of the sunset, or on a hike. Multi-page shots are a great way to add a summer feel to any photobook while also giving it a professional touch at the same time.