Summer is quickly approaching and we couldn't be more excited; Only a handful of weeks stand between us and the year's longest days – which we know you'll be filling with barbecues, beach days, camp fires, road trips, firework shows, and so much more.
With a new season comes new photo opportunities. This year we aren't missing any of them! Make the most of incredible summer scenery around the U.S. with the help of our destination bucket list. From the irresistible coast of Maine to the roaring waves along the coast of Oregon, the unbeatable destinations across the United States will make this a summer you'll never forget – because you'll have the world's most incredible photo prints to remember it by!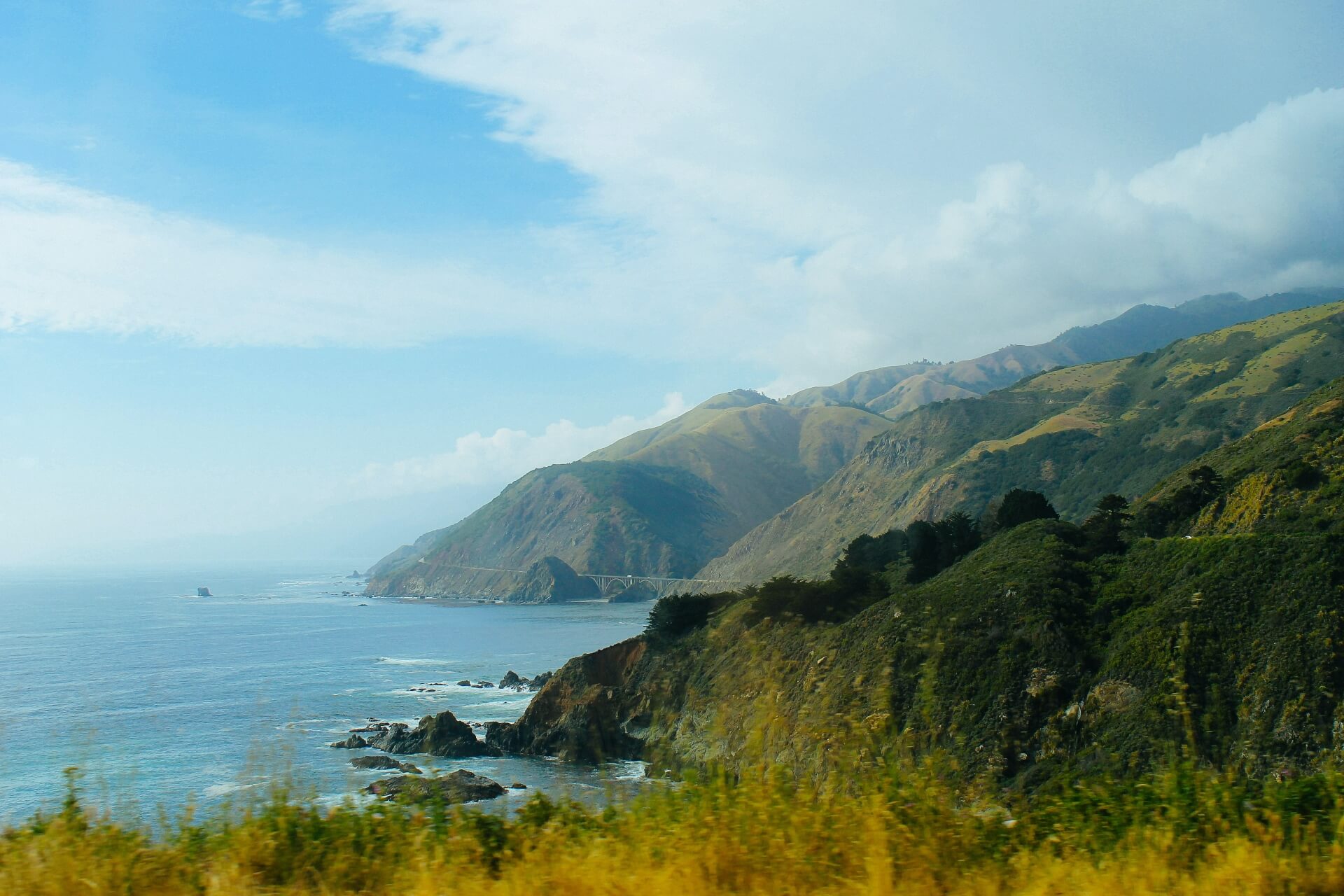 ---
Kennebunkport, Maine
Take a walk on a foggy summer morning in Kennebunkport, Maine, and you'll understand how it earned itself a spot on our summer photography bucket list. This quaint Maine town features the perfect blend of peaceful shorelines and charming store fronts for photographers near and far.
Nantucket, Massachusetts
Sprinkled with blue and purple hydrangeas, colorful bicycles, and floppy hats, Nantucket is a must-see destination for photographers spending their summer months in the New England area.
Montauk, Long Island, New York
Hoping to add lighthouse landscapes and surfer snapshots to your portfolio this summer? Look no further than Montauk, New York. With its incredible shorelines, mesmerizing sunrises, and lively crowds, Montauk will remind you just how fun it is to be a photographer.
Newport, Rhode Island
Newport is more than just a charming seaside town; It's home to the two-mile long Bellevue Avenue: a street decorated by dozens of incredible Gilded Age mansions. The most famous of these stunning mansions is the Breakers, an emblem of luxurious and elegant living constructed in the 1890's. Pack your bags and enjoy a drive along the coast as you make your way to this incredible summer destination!
Crater Lake, Oregon
Formed by the collapse of Mount Mazama, a 12,000-foot-tall volcano, Crater Lake is an awe-inspiring attraction of southwestern Oregon. Now the deepest lake in America, Crater Lake is the place to go for photographs of brilliant blue water and enchanting landscapes.
Bring these enchanting landscapes to life on panoramic aluminum prints.
Lake Tahoe, Nevada and California
Nestled along the border of Nevada and California, Lake Tahoe's clear blue water and gorgeous rocky shores beckon to the most adventurous photographers. Don't miss the opportunity to take dozens of photographs (and a well-deserved swim) and this wonderous lake.
Charleston, South Carolina
Palm trees, colorful houses, and charming coastal boardwalks: Charleston has all the makings of a dreamy summer beach town. When motivation feels low this summer, grab your camera and walk the cobblestone streets of this captivating little town.
Pebble Shore Lake, Glacier National Park, Montana
"A picture speaks a thousand words" is a sentiment that has never been truer than when used to describe Pebble Shore Lake of Glacier National Park. It's rainbow rock bed and mountain range reflections make it a location that's truly impossible to capture with words. Add it to your summer bucket list and you'll soon see exactly what we mean!
Mount Rainier, Washington
Mount Rainier National Park is home to – unsurprisingly – Mount Rainier, the most glaciated peak in the contiguous United States. Head here in the summertime to witness incredible wildflower meadows, backdropped by Mount Rainier's 14,000-foot-tall range.
The breathtaking colors of Mount Rainier National Park's flora are definitionally print worthy. Bring them to life on large canvas displays for décor that adds color and a touch of adventure to any room.
Yosemite National Park, California
Yosemite National Park is a popular destination for millions of photographers each year, so be wise when adding it to your summer bucket list! Prepare to arrive early and explore the less popular areas of the park during peak visitor season.
The Outer Banks, North Carolina
If you're looking to capture the essence of summer, there's no better place to do it than on the Outer Banks of North Carolina. With fishing boats, surfing, jet skiing, parasailing, ship wreck diving and miles of beach front, a trip to OBX will make it easier than ever to bring your summer photography visions to life.
The Catskills, New York
Popular for its winter skiing, the Catskills are no less impressive come the summer months. Laden with stunning waterfalls, gorges, hiking trails, lake fronts, and quaint town centers, it's the perfect destination for a summer road trip – especially if your home base is in New York City!
Mackinac Island, Michigan
Escape from cars and gaudy chain businesses with a summer jaunt to Mackinac Island. The little island, located off the coast of Mackinaw City Michigan, is home to less than 500 residents during its off season; Be part of the population boom with a visit during its sensational summer months.
Sonoma, California
Indulge yourself in one of America's crown jewels with a trip to Sonoma, California. Explore hundreds of acres of incredible wineries, stroll through the colonial-era Sonoma Plaza, and snap while you sip on a Sonoma Valley wine trolley. It's a destination sure to check all of your summer vacation boxes!
Denali National Park, Alaska
Go big or go home this summer with a trip to Denali National Park. With wildlife that knows no bounds and sunlight that hardly ever sees an end, we can't think of a greater paradise than a summer trip to the wilderness oasis of this stunning Alaskan preserve.
Big Sur, California
Experience the best of the California coast with a visit to Big Sur. With its winding seaside highways, coastal wildflowers, and endless supply of crashing waves, Big Sur is home to photo worthy views for every kind of photographer.
The Bridges of Madison County, Iowa
With bridges so famously beautiful they inspired a movie about a photographer who visits the area, we couldn't help but include the bridges of Madison County on our list. Enjoy the scenery of this farmland-coated destination as you make your way from bridge to bridge.
Old Orchard Beach, Maine
Try your hand at vintage carnival shots and shoreline captures this summer a Old Orchard Beach. From neon lights to an endless montage of street photos begging to be captured, there's no shortage of inspiring moments taking place during summer in this one-of-a-kind Maine town. Head there for the 4th of July to add an incredible firework show to your photo wishlist.
Badlands National Park, South Dakota
Badlands National Park is a see it to believe it type of destination. It's a location with the power to make you feel as though you've been transported to a planet other than our own. With bison, black-footed ferrets, and unimaginably magnificent rock formations waiting to be photographed, don't arrive to the Badlands without an empty SD card or fresh roll of film.
Anchorage, Alaska
Enjoy the ease of city access and the beauty of the Alaskan wilderness all in one trip with a summer visit to Anchorage. The largest city in Alaska serves as a gateway to the nearby mountain ranges of Chugach, Kenai and Talkeetna, and is home to a number of cultural sites that celebrate Alaskan natives.
---