The last few months of the year are typically the busiest for photographers with shooting, ordering prints and meeting deadlines. We are about to add one more very important task to your end-of-year checklist. Sending holiday cards to your best clients, your new clients and the clients you want to come back through your studio doors. Here's why you should be sending custom holiday cards to your clients.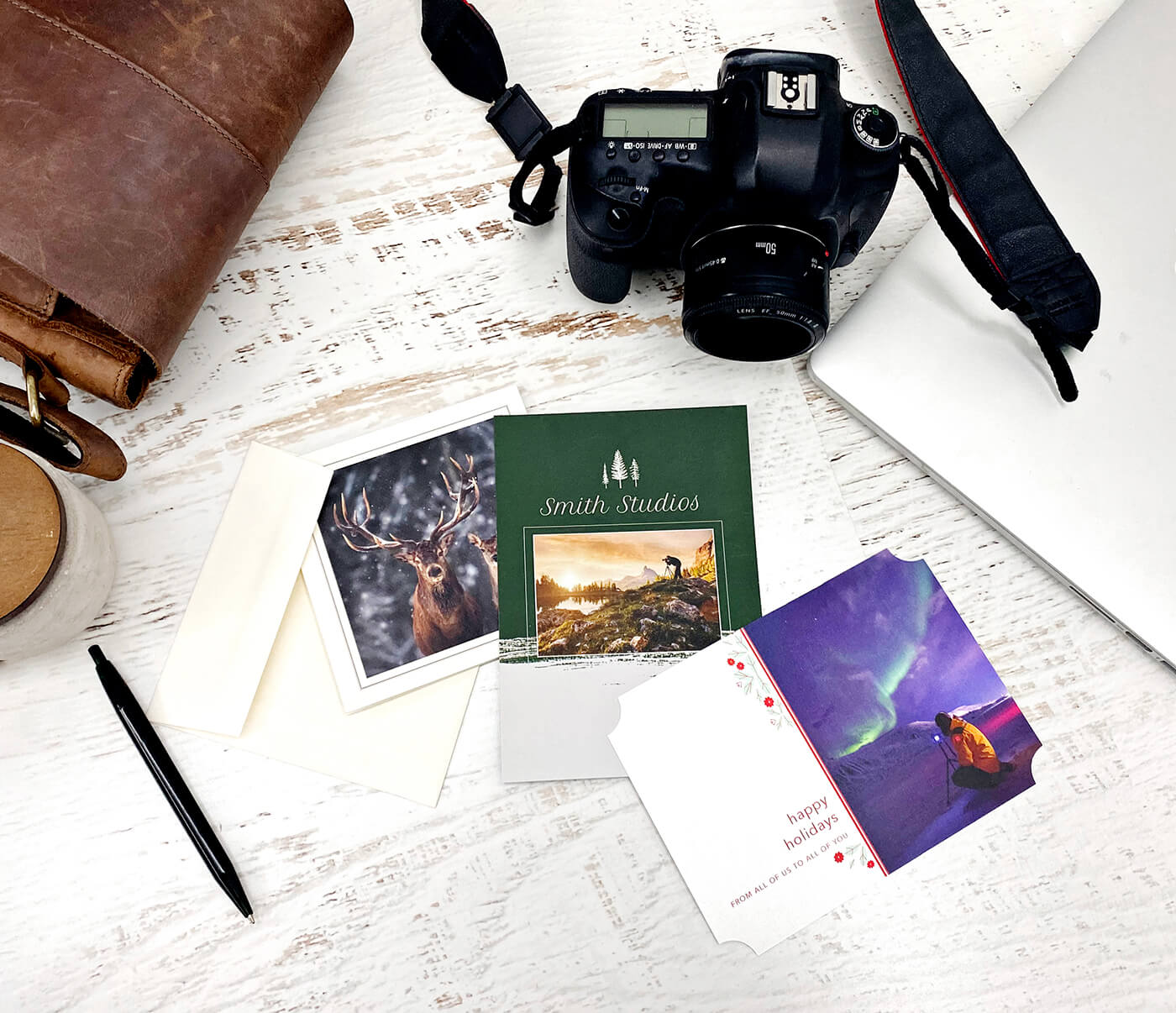 You're a Part of Your Community
You are a small business in your community. Take the time to do something personally to give back to those who support you, your business and your vision. Everyone who walks through your door is important and taking a few minutes to recognize this will let them know they matter. When they display your card, then their friends and family will notice. It's a low-key marketing tactic that shows appreciation as well as to get your imagery in front of a new pool of people.
Break Through the Digital Noise
Every day our inboxes are filled with emails. We are either reading them, deleting them or archiving them and it's exhausting. So, break through the noise. Send a holiday greeting card through the mail. Handwrite a personal note on the inside and let your client hold your card and read it. It's tangible and you know that your card will not be filed into a promotion or spam folder. You don't need to be a professional designer to send custom holiday cards – use the Printique Design Library to design and print your own personalized holiday cards.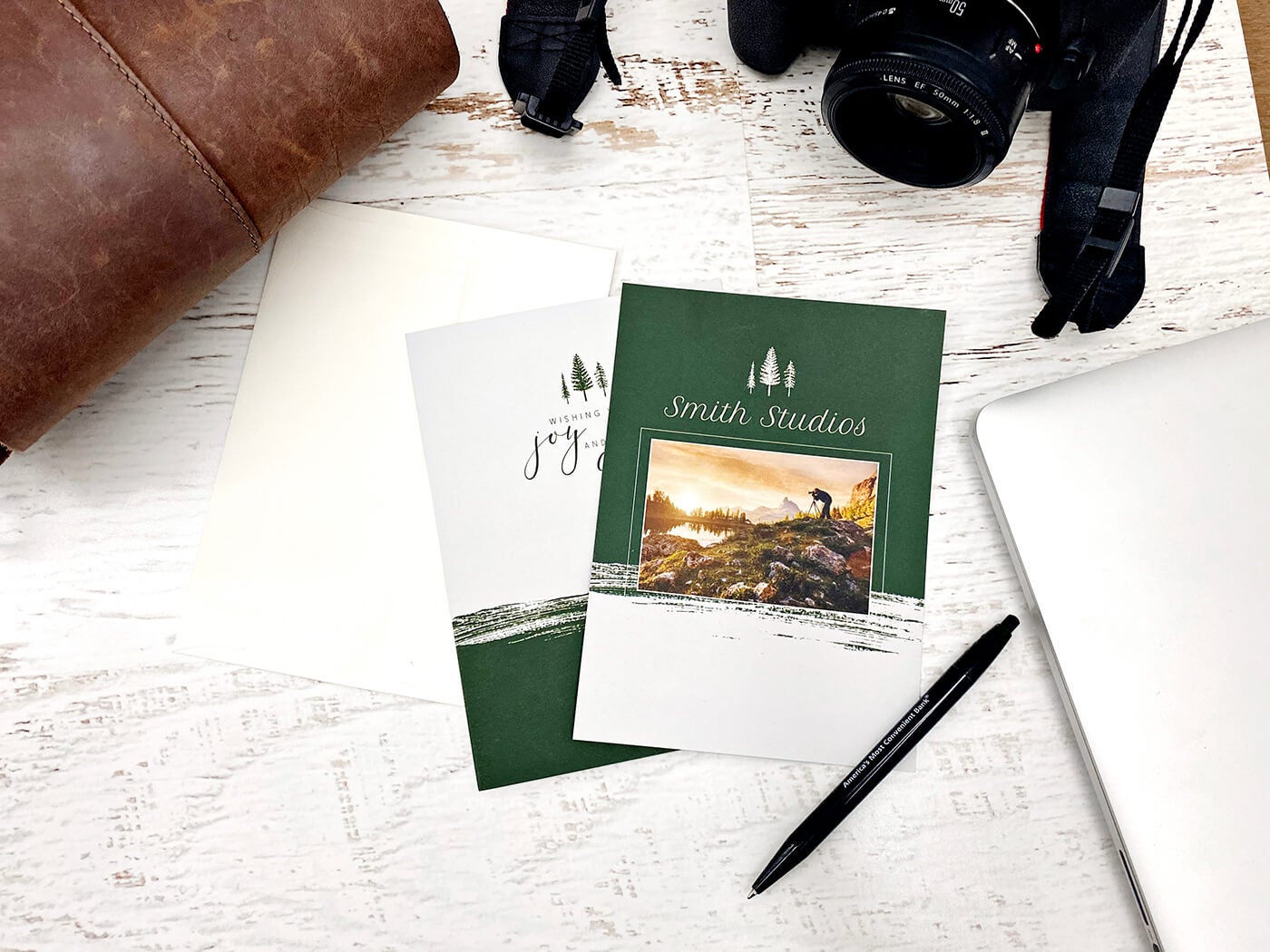 Personal Connection with Holiday Cards
You're a photographer, what you do is personal. You make a living by capturing fleeting moments of clients. To reinforce your commitment to the art, send a personal holiday card. It shows not only do you believe in what you do for others but that you practice it. Whether it's taking a photo and printing it out, the same can be said for taking a card and writing a quick thank you and happy holidays.
Client Retention with Holiday Cards
Holiday cards should be an important part of your customer retention strategy. With holiday cards, you're not just saying thank you for your business but also you appreciate them. This kind of sentiment goes a long way with customers and it's something they often remember long after the holiday passes.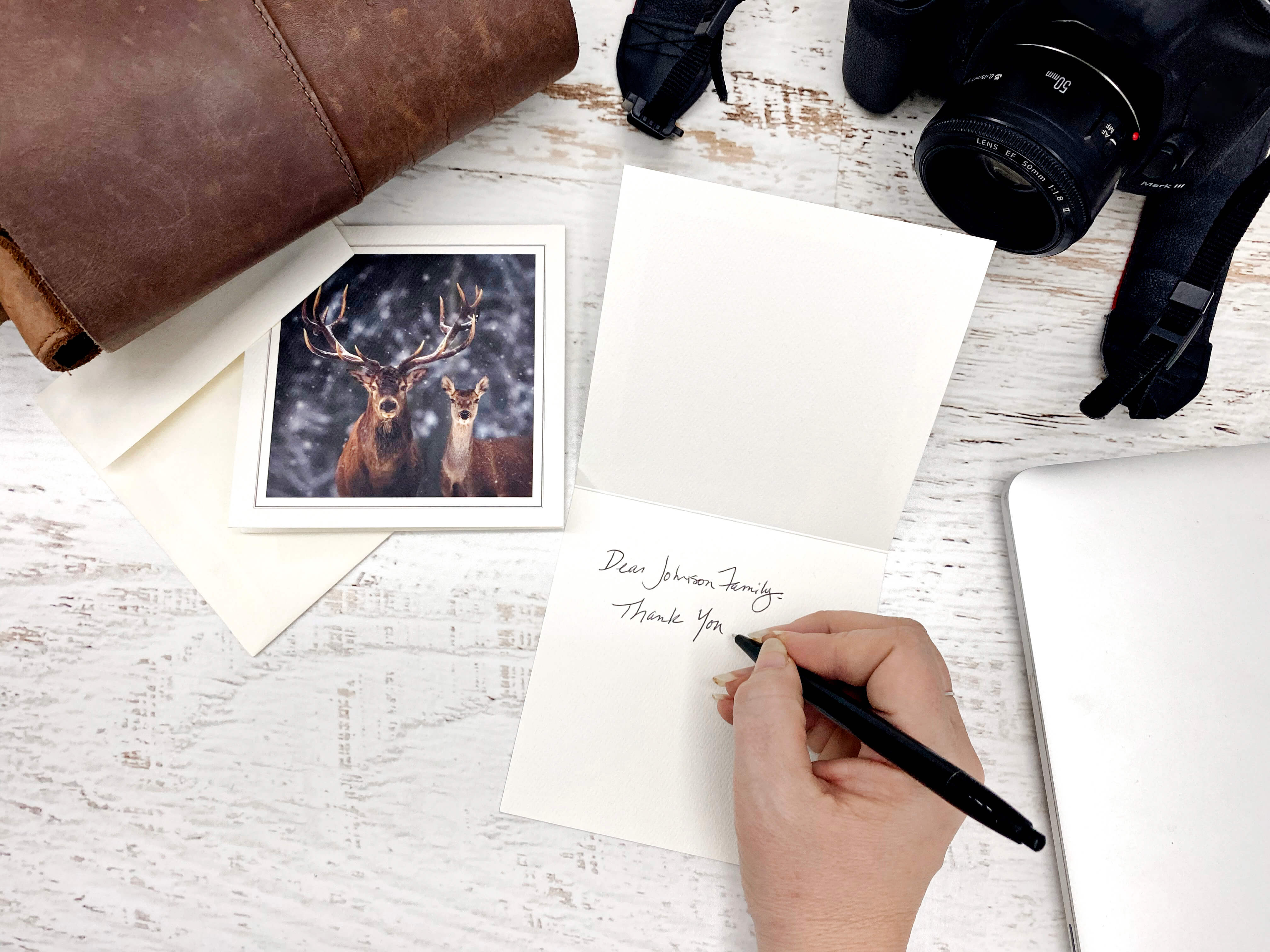 So now that you know the reasons why sending holiday cards to clients is important, get started with your cards at Printique. You may be wondering what type of image to put on the front. It can be as personal as your own family, your pet or maybe even a landscape. Really, it's up to you just make sure it's sincere and showcases your appreciation for their business.
Looking for more tips to help your business? Check out these blog posts for more inspiration:
Establishing Your Brand in Pre-Shoot Communications
Mastering the Art of In-Person Sales (IPS)