Your Valentine's Day gift is the ultimate way to express your love for your special someone. While it's the perfect excuse to go above and beyond, we also appreciate the value of a sentimental gift that lets us stay within a reasonable budget.
To help you work your way through your list with amazing – and budget-friendly! – gifts this Valentine's Day, we've put together this gift-giving cheat sheet – where you'll be able to find heartfelt and unique gift ideas, each for less than $25!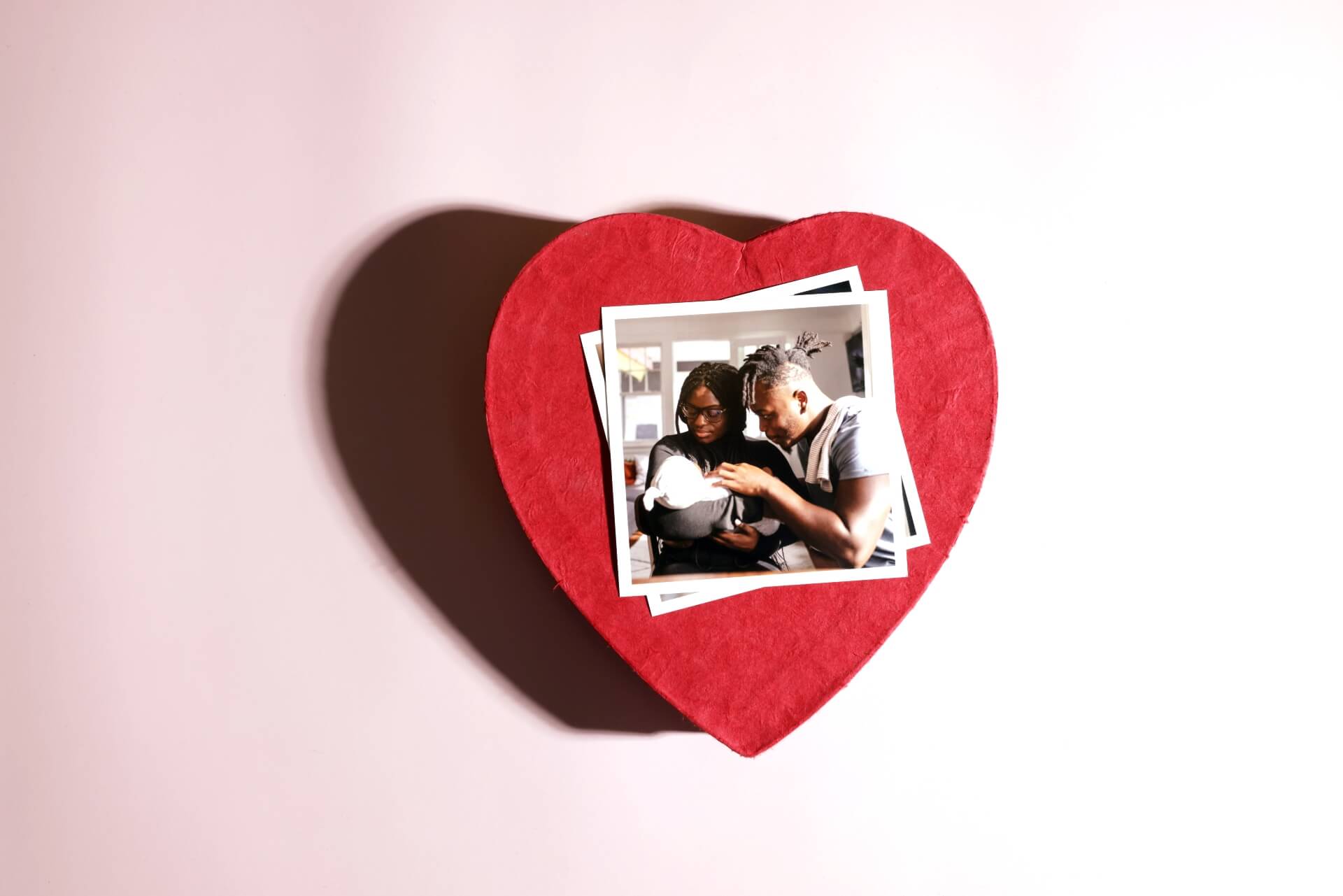 ---
A Box of 50 Prints
A collection of photo prints is a simple, intimate, and long-lasting way to sprinkle memories into your Valentine's Day celebration. You can create 50 4x6in prints for just $16.00, making this one of the sweetest low-cost ways to give something unforgettable this Valentine's Day.
---
A DIY Scrapbook
If you want to turn your photo prints into a craftier gift, consider making a DIY scrapbook. Start by ordering classic prints of your favorite couple photos. Once you have your photos in hand, collect other items you want to include in your book: receipts, ticket stubs, little notes you've written to each other.
Then, purchase a journal with blank pages to be filled with your photos and mementos. Leave additional pages in the back of your journal for more memories to be added as your relationship continues.
---
A Softcover Photo Book
Prefer a book that arrives ready to gift? You can create a 7x5in softcover photo book for $19.99. Add small anecdotes and your favorite photographs to make this a gift your loved one will be thrilled to unwrap.
---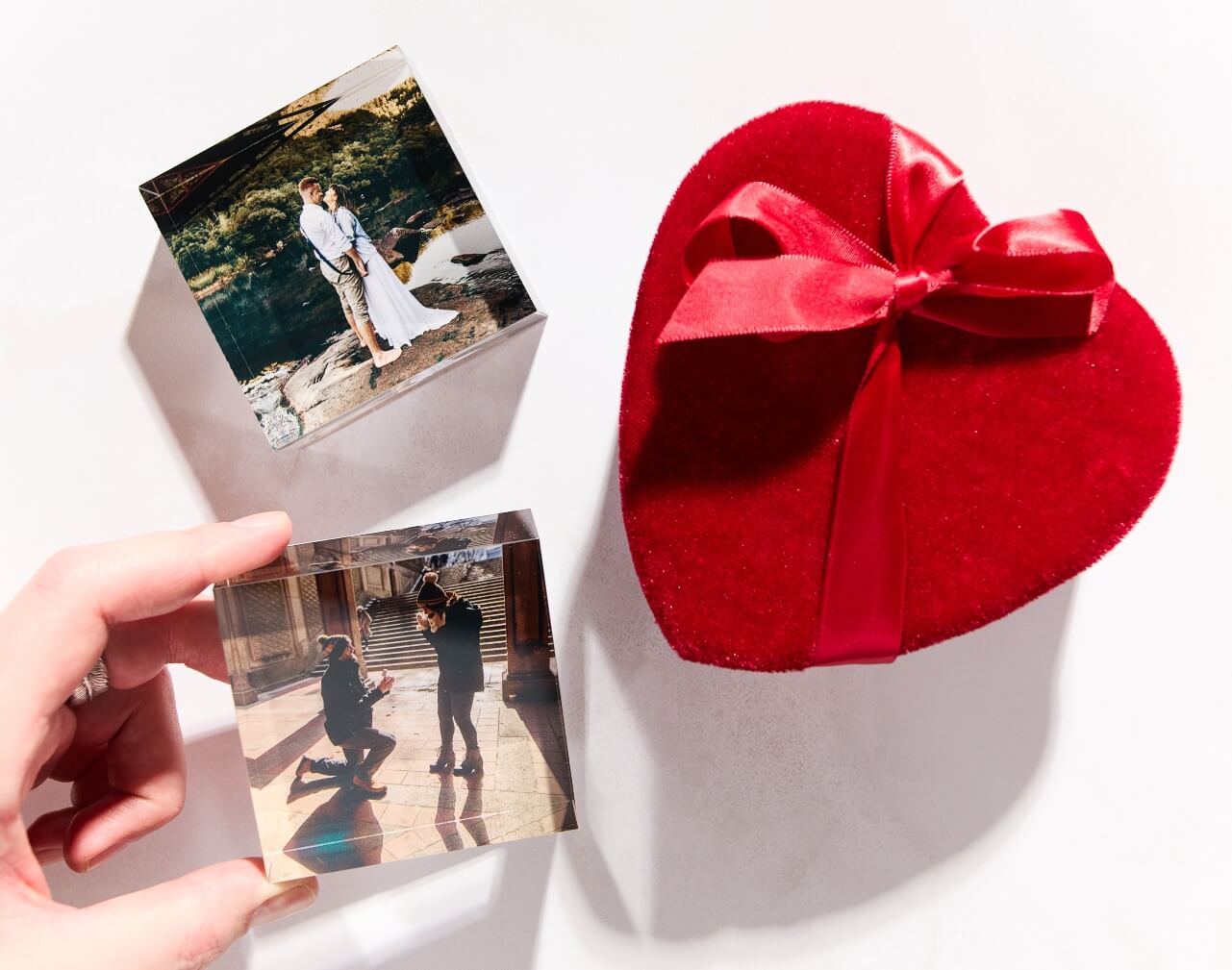 A Mini Acrylic Block
A mini acrylic photo block is unique, unexpected, and wonderfully sentimental, making it the ultimate way to prove that the best things come in small packages. For just $11.99 per 2x2in block, you can turn your sweetest captured memories into adorable little gems.
---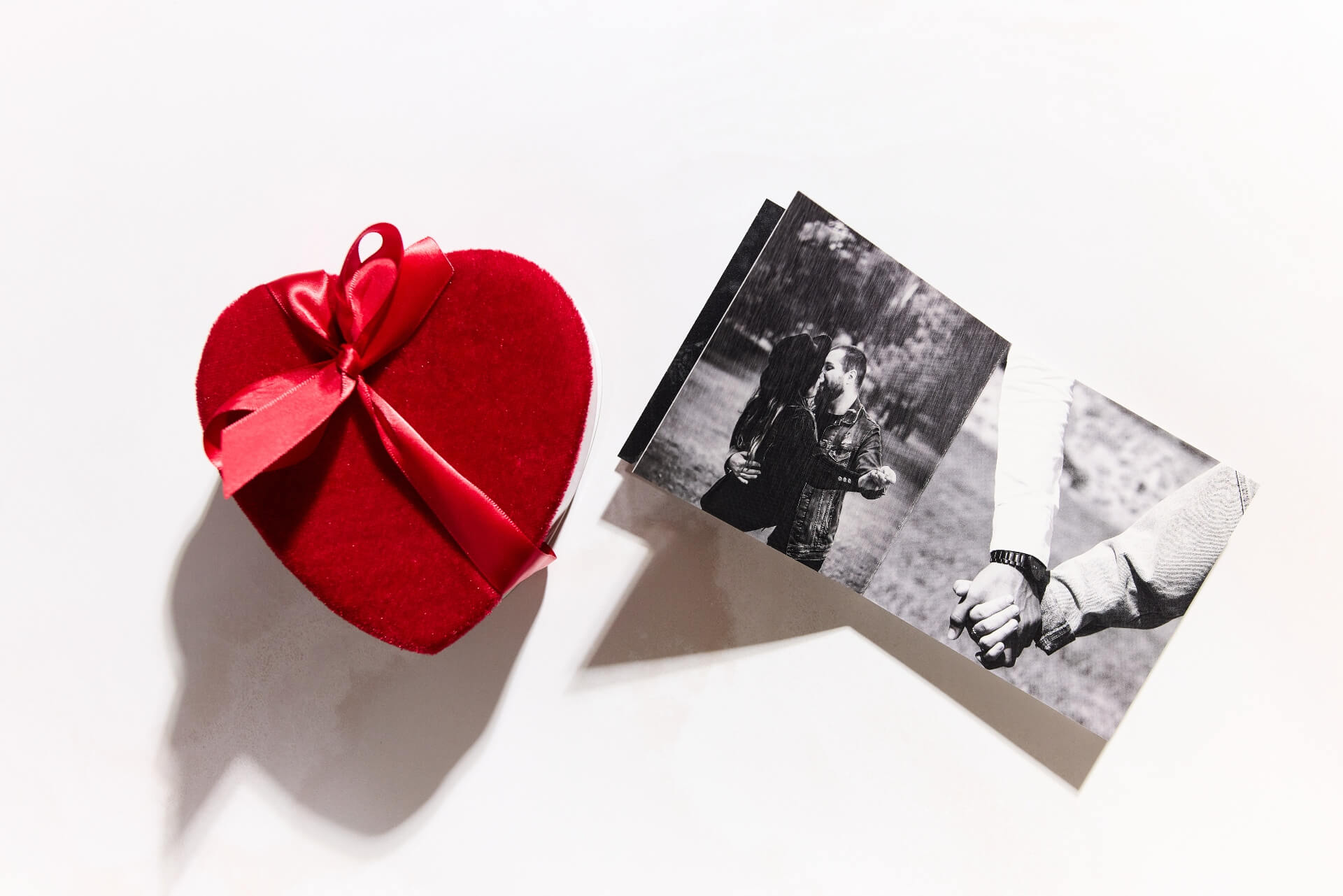 A Mini Photo Book
Our adorable mini products don't stop at acrylic blocks! You can create a 4x4in mini photo book of your own for $14.99.
---
A Wood Print Map
No two wood prints are exactly the same, thanks to the unique grain patterns found on every cut. This makes them the perfect one-of-a-kind gift for your one-of-a-kind Valentine!
Our favorite way to use wood prints as Valentine's Day gifts is by turning them into meaningful map décor. Think of all the locations that are meaningful to you and your Valentine: maybe it's the city where you first met, a new city that you've moved to together, or the town where you first said "I love you." Once you find the perfect map, turn it into a 5x7in wood print.
---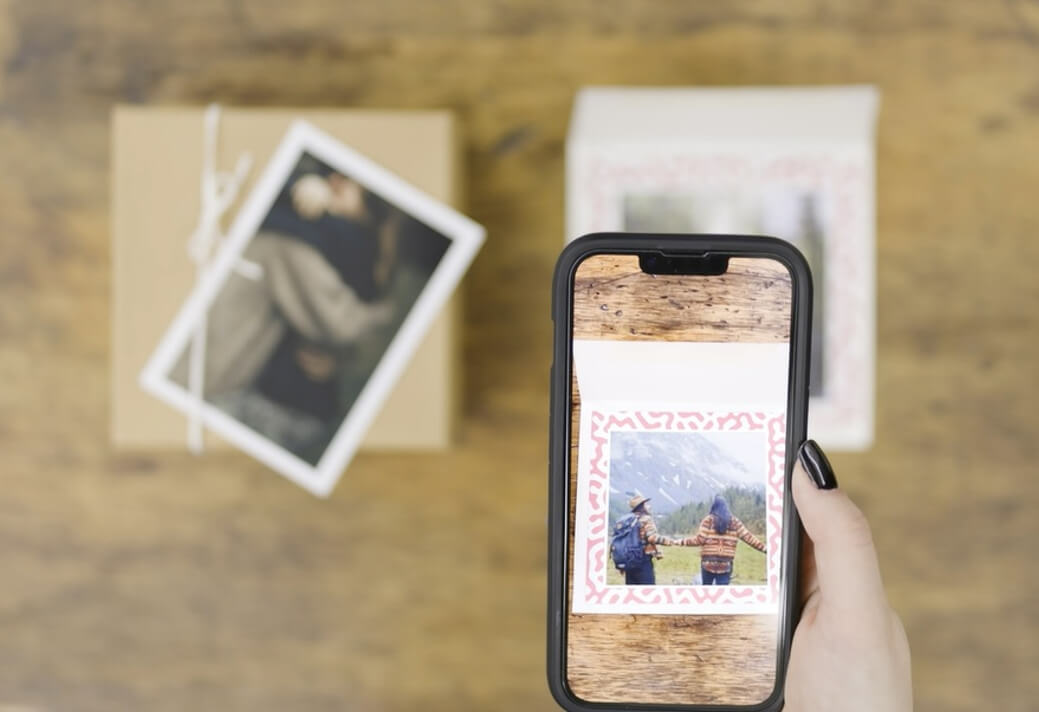 An AR Video Card
A Valentine's Day AR card lets you celebrate your love like never before. With the ability to conceal a personalized video within your card, your Valentine will have the joy of reliving your sweetest moments together in real time. You can learn more about our AR video cards here.
---
A Black and White Giclee Print
Our fine art giclee prints are an artistic and inexpensive way to bring your favorite couple photos to life.
Want to add your own creative touch? You can give your fine art gift extra flare by printing your photo in black and white, then adding water color to its textured image.
---