At Printique, we love nothing more than seeing photographers thrive; It's why we offer our Pro Service package, which facilitates photographers to make more and spend less. We also know how important learning is in the field of photography. As a creative profession, photography is always evolving, growing, and asking us to reach new potentials. While we love working in a field that keeps us consistently on our toes, it can no doubt be challenging to keep up, especially when juggling education with managing a photography business on your own.
To make learning as easy and accessible as possible, we've compiled a list of free educational photography resources. They are aimed at helping you develop and fine tune your photography skills in a style that works for you. Whether you are an auditory, visual, or hands on learner, you are sure to find a resource in the list below that complements the way you learn.
---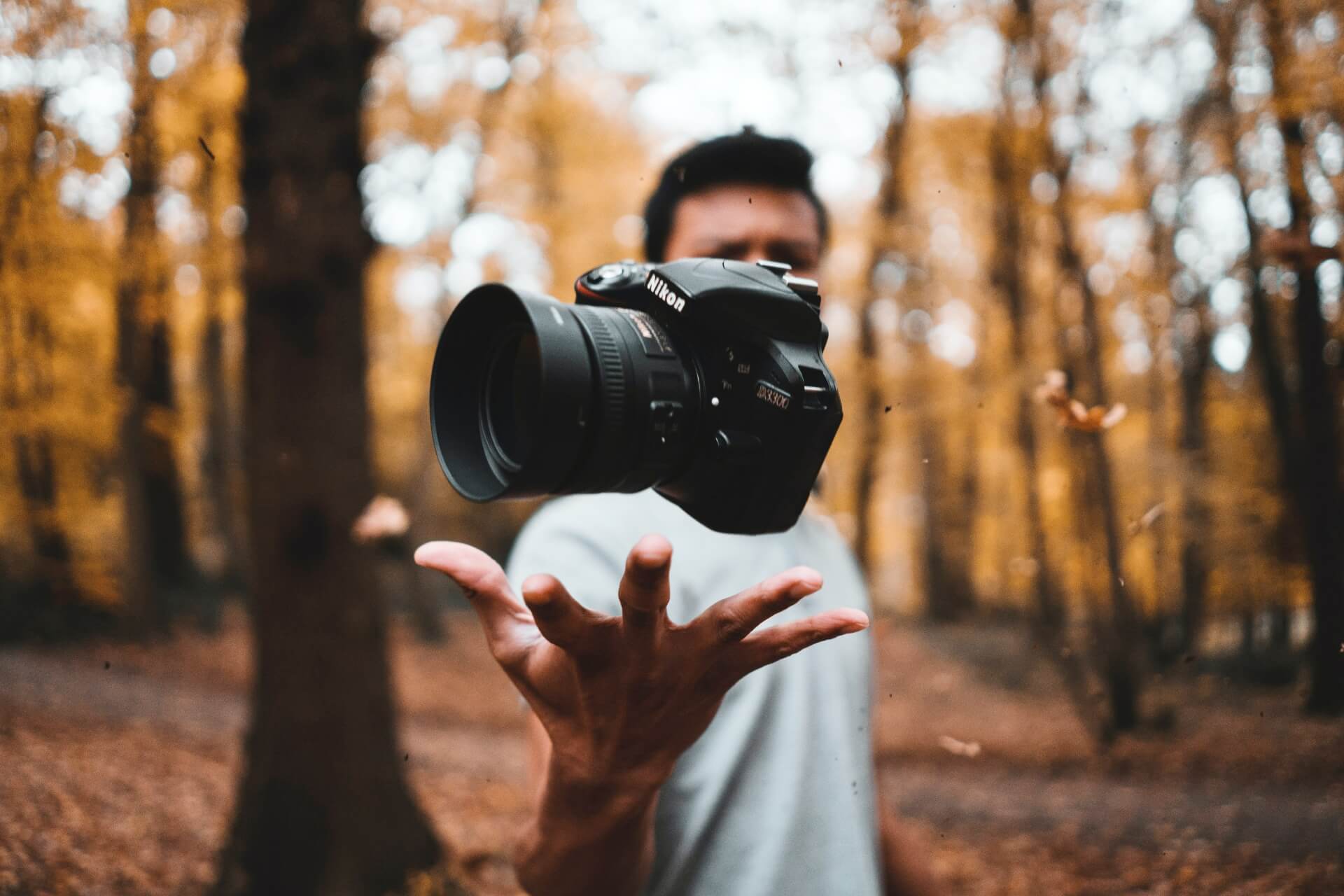 Online Classes
The photography resources below are long form, course style resources. They allow you to set your own schedule and learn at a pace that works for you, while still benefiting from their in depth and comprehensive nature!
Alison: The Art of Photography
What it is: The Art of Photography courses hosted by the Alison platform begins with an introduction to the basics of photography, before ramping up to lessons on advanced camera settings and how to master various editing platforms.
What we love about it: We love how easy this site is to navigate, along with the fact that this course is completely self-guided. You can take the courses you want, when you want, and cut out anything you don't feel you would benefit from.
What it is: R-photoclass, also known as Reddit Photoclass, is a self-guided photography class packed with everything you need to know to create amazing things with your camera.
What we love about it: We love that r-photoclass serves as a trusted index of information on such a comprehensive range of information; We mean it. The homepage list includes the following topics and so much more: the histogram, shutter speed, ISO, white balance, RAW vs. JPG, levels and curves, focal length, and composition basics. If there has ever been a photography topic you wanted to learn more about, this is the place to do it.
What it is: Skillshare is an online community that facilitates learning through educational videos. It's home to an incredible collection of photography tutorials created by members of the photography community. Note: Access to tutorials comes at a monthly or annual cost following the 7-day free trial.
What we love about it: Given its community-sourced educational style, the information found on Skillshare is comprehensive and high quality. Not only can you find the exact topics you need, but you can find creators and educators that teach them in a style that works for you! We recommend signing up for a free trial during a week where you have designated time to make the most of the courses before your free trial ends.
Lectures on Digital Photography
What it is: Lectures on Digital Photography is structured as a traditional college course, done digitally and on your own schedule. It gives you an introduction to the scientific, artistic, and computing aspects of digital photography.
What we love about it: We love the detailed readings that accompany this course under the "applets" tab. It takes an in depth and scientific approach to teaching photography, which is unique from the strongly creative tutorials we often come across on social media. We also love that the course includes a number of "assignments" that can motivate you to shoot in new styles.
---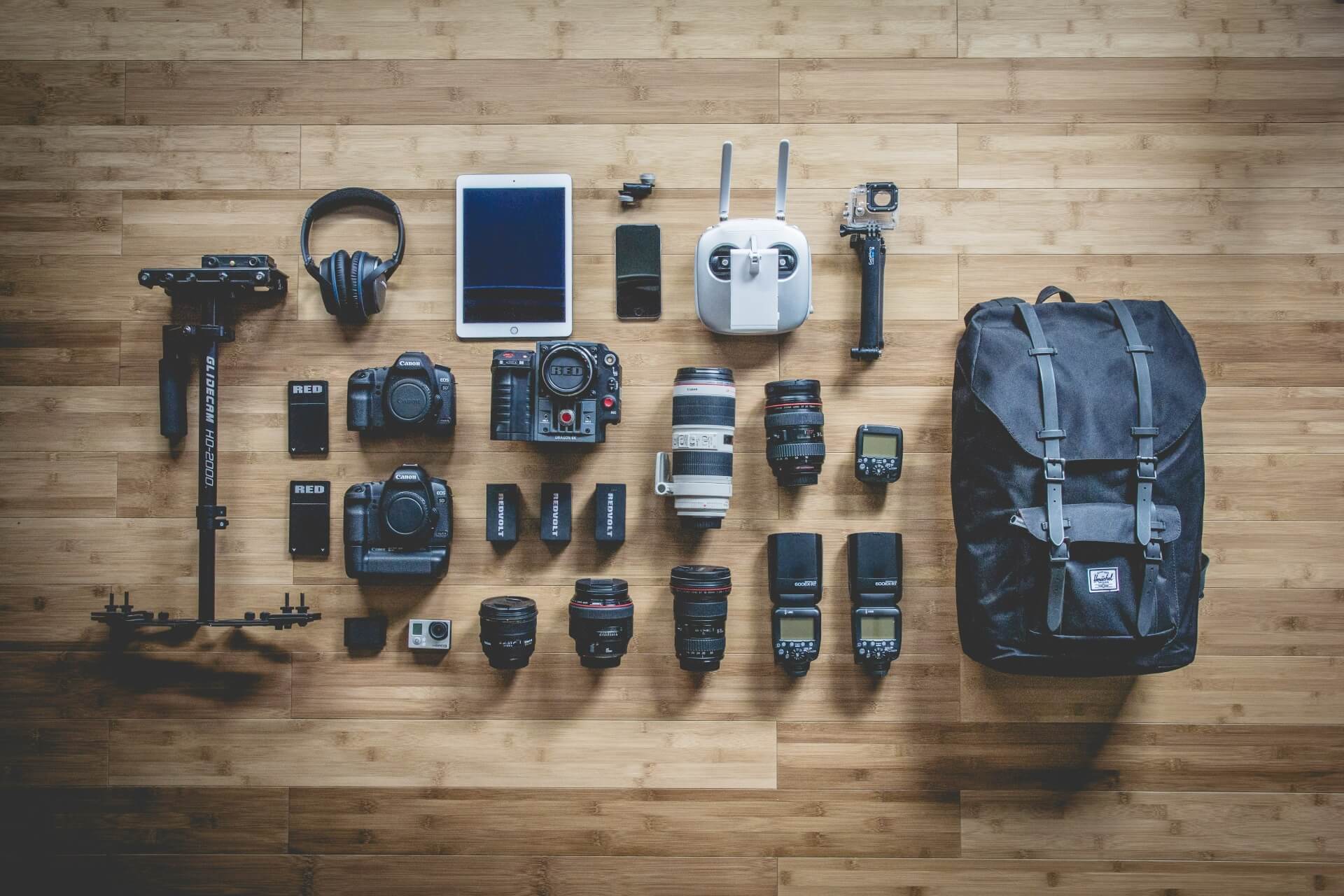 Podcasts
Podcasts are an incredible asset when it comes to multi-tasking. Make the most of your long commute, afternoon walks, bedtime routine, or mindless tasks by playing one of the photography podcasts below!
What it is: Hosted by professional photographers, Mary Fisk-Taylor and Kira Derryberry, Get Your Shoot Together discusses all things photography – from gear and client-landing to perfecting your work life balance.
What we love about it: It's not uncommon for photographers to work solo – in fact, most photographers do! So when we see the opportunity to talk photography with two upbeat, engaging, and educational pals, we can't resist!
What it is: Through interviews with an incredibly comprehensive list of professional photographers, The Candid Frame puts your focus on the passion that underlies your creative pursuits.
What we love about it: Hundreds of photographers and artists have been interviewed by The Candid Frame, meaning there's something for everyone on this podcast. We also love that it is done in a lighthearted, easy-to-consume interview style.
What it is: For 325 weeks, photographers Jeffery Saddoris and Bill Wadman explored the art, science, and philosophy of photography and how these elements shape the craft of picture taking.
What we love about it: Though this podcast has come to an end, the episodes are still available to enjoy on your podcasting platform of choice. We love that Jeffery and Bill's discussions make it easier to put your finger on exactly what it is you love about your favorite photos; With a better grasp of those intangible qualities that make a photo great, you can become better and better at duplicating it.
What it is: Award winning wedding photographer Ben Hartley offers insight and guidance through conversation with other industry experts.
What we love about it: We love that Ben tackles the marketing side of a successful photography business. He offers specific and high level information on topics like ranking higher on Google, creating viral content, and utilizing vendor relationships.
The Beginner Photography Podcast
What it is: Every week, wedding photographer Raymond Hartfield interviews photographers from a range of creative backgrounds to help listeners develop their own style and skills.
What we love about it: We love the unique perspectives that Raymond brings to his audiences. The professional insight has something to offer to both beginner and experienced photographers; You never know when you'll stumble upon an idea, style, or trick you absolutely love in this podcast! Plus, Raymond offers monthly photography themes to his listeners and fosters a community across social media platforms.
---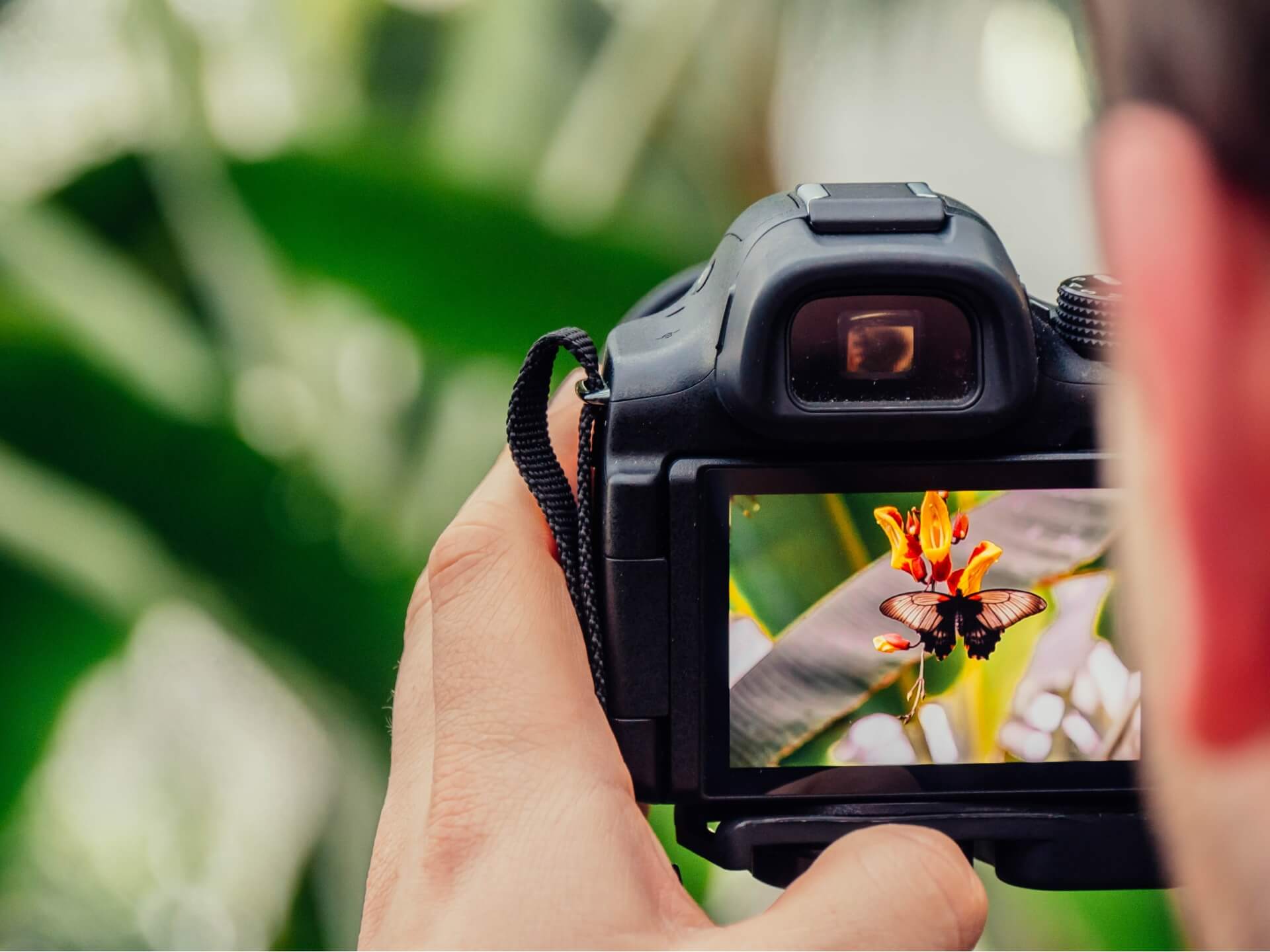 YouTube Educators
We doesn't love going down the YouTube rabbit hole? Optimize your time spent on YouTube by hanging out with these awesome creators. P.S. We've chosen educators that let their personalities shine in their videos. Get ready to learn while you laugh!
What it is: Our parent company, Adorama, shares daily YouTube videos on all things photography – from fashion photography to sports photography and how to make the most of different gear.
What we love about it: We love the broad range of topics Adorama covers on their YouTube page; With no shortage of experts in their network, if it relates to the photography world at all, chances are you can learn it on Adorama's channel. They do an incredible job of inviting engaging, unique, and fun personalities to their channel, making the video watching experience equal parts educational and entertaining.
What is is: Content creator Gia Goodrich shares tips and guidance to help you show up confidently on camera.
What we love about it: Gia's bubbly and genuine personality makes the time spent on her channel feel more like hanging out with a friend than self-teaching. Her tips are honest, helpful, and thoughtfully demonstrated. We also love that Gia addresses the important topics of shaking imposter syndrome, uncovering what makes you unique, and how to up your charisma where it counts!
What it is: Professional photographer Jessica Kobeissi gives an inside look to her life as a photographer, sharing anything from tips for beginners to fun photography challenges and her own reaction to photography shows like America's Next Top Model.
What we love about it: Jessica does an incredible job of engaging her viewers, supplying you with content that is stock full of both entertainment and professional value. Her videos give you an authentic look into the world of photography, preparing you to level up your creative pursuits, your photography network, and your presence in the professional space – all while having a great time!
What it is: On his YouTube channel Fro Knows Photos, Jared Polin sets out to teach photography in a fun and informative way, creating videos series like "Real World Reviews," "5 Min Portraits," "Photo News Fix," "Rapid Fire Critiques," and so much more.
What we love about it: We love that Jared lets his personality shine in each of his videos. His tips are genuinely insightful, going well beyond the often stumbled upon spam style videos.
What it is: This humorous approach to photography tutorials, hosted by MyDamnChannel, features in depth, visually assisted tutorials on everything photoshop has to offer.
What we love about it: The humor used in these tutorials makes them fun, engaging, and easy to watch. You never know when the host is going to slip in an unexpected joke, and these hidden gems make paying attention completely effortless.
---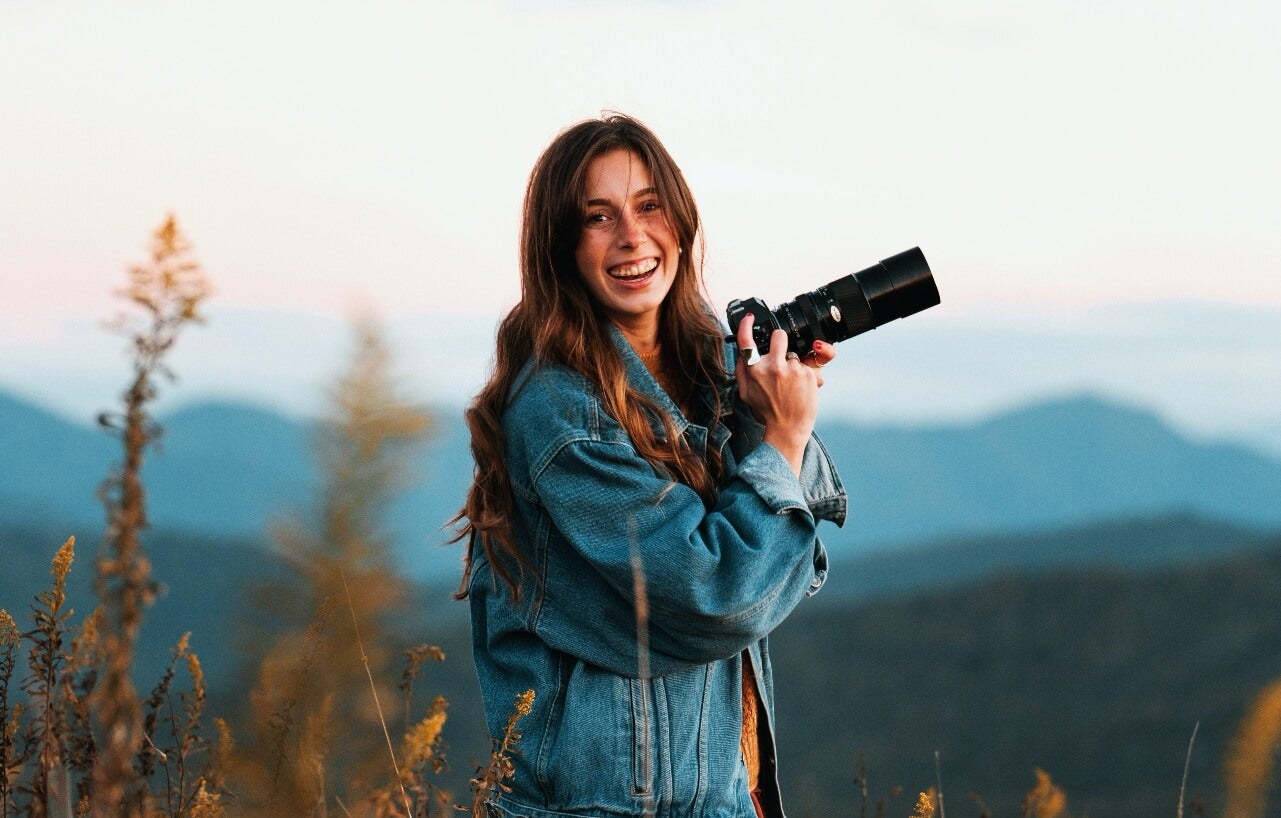 Educational Bloggers
If you love to learn fun tips and tutorials through approachable and enjoyable blog posts, this section is for you! The blogs below include anything from maximizing revenue, turning your photography into high end art pieces, and avoiding legal trouble when you first launch a photography business.
What it is: You're reading it right now! Our blog posts cover everything from photography business tips, to decorating with your photography, turning your photography into gifts, and creating your best ever photographs with unique photography prompts.
What we love about it: We love that our blog connects photography and photo prints. With our unique perspective as professional photo printers working closely with professional photographers at our parent company (Adorama), we blend our expertise in both areas to deliver tutorials, tips, and guides sure to change the way you look at creating incredible photography art.
What it is: Photography legend Joe McNally shares stories, insights, and guidance on topics ranging from to where you can sign up for free classes.
What we love about it: Joe's blog posts are all incredibly written, filled with gorgeous images and behind the scenes looks. His use of voice and humor in his posts will have you flying through his content, soaking up every word. Best of all? It will leave you filled with love for your craft and eager to head out the door with your camera.
What it is: Professional photographer Jessica Whitaker shares meaningful insight from her own experiences as a photographer to guide, entertain, and inform her readers.
What we love about it: Jessica's educational style is impactful and approachable, making the information she shares meaningful to all photographers, whether seasoned or beginner. Her blog is colorful and uplifting, making it all the more fun
What it is: Joy of Marketing focuses exclusively on the business side of photography life.
What we love about it: We love that Joy of Marketing addresses the sometimes hard to talk about sides of being a photographer: the failures. Joy of Marketing builds stories around things that didn't work, making you not only feel less alone in difficult moments, but more hopeful as well.
What it is: Creative Boom features blog posts on everything relating to the world of professional creatives.
What we love about it: While so many blogs focus on the fun side of working in the creative industry, there are still so many hurdles to jump – and it never truly becomes all fun and games. Creative Boom addresses these hurdles in a positive and approachable manner, allowing creatives from all backgrounds to learn from each other and achieve their greatest potential.
What it is: Cole's Classroom is a virtual photography education community that offers a range of both free and paid photography courses and tutorials.
What we love about it: Unlike many platforms that offer both paid and free content, ColesClassroom doesn't reduce the quality of their free-of-charge content. With tutorials on helpful topics such as how to price mini sessions, how to brand your photography business, and how to tell stories with portraits, there's so much to learn just by scrolling through ColesClassroom's tutorial page.
What it is: Created and hosted by Rachel Brenke, the Law Tog focuses on the intersection of legal topics and photography.
What we love about it: It can be so hard to learn about law – especially as it relates to creating a business and pursuing something that, to the average person, seems so void of potential legal issues. Rachel simplifies difficult topics and answers need-to-know questions, such as how to cancel a contract, when and how to use a model release form, and how to copyright your work.
---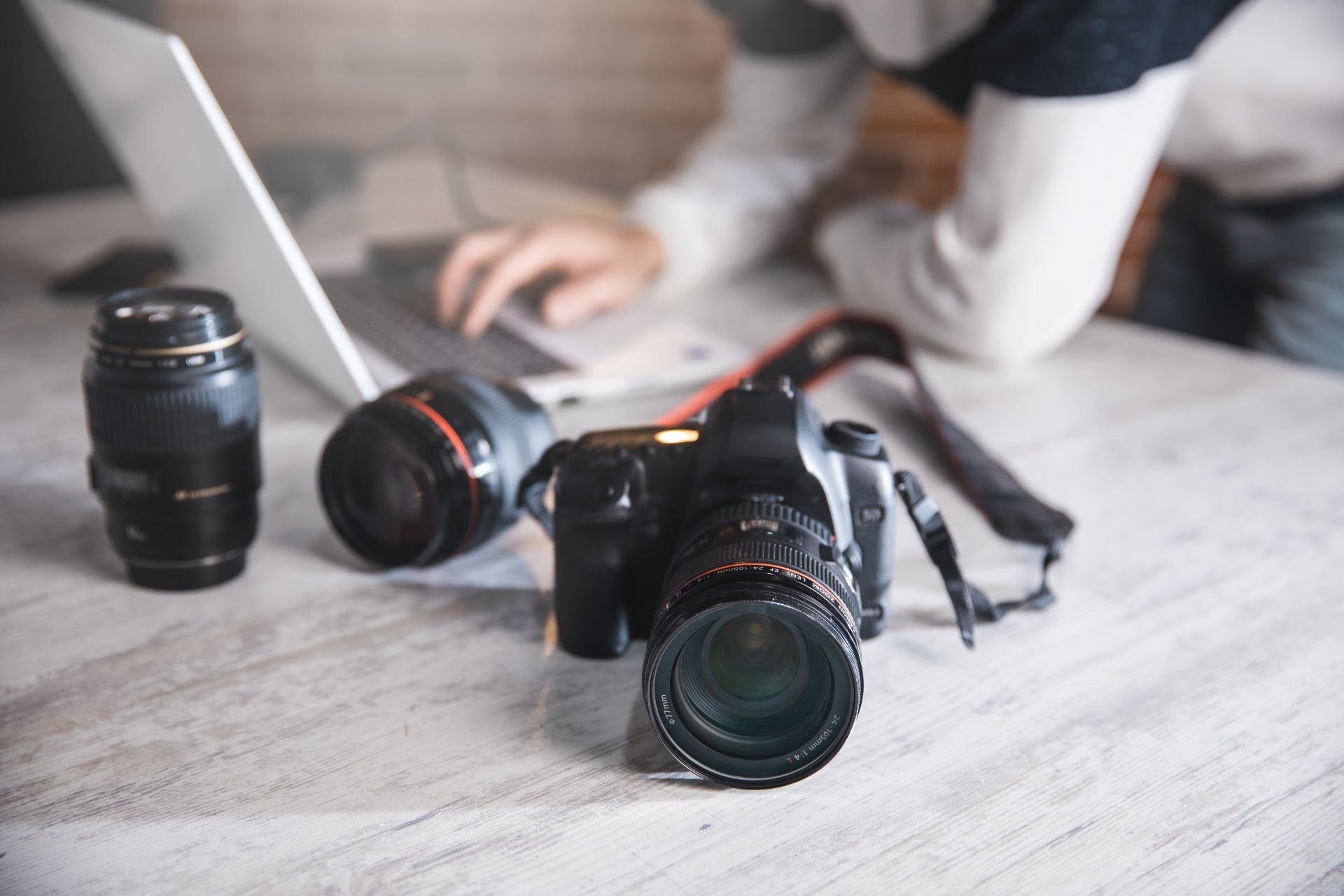 Embrace your skillset with Printique's Pro Service.
Printique's Pro Service membership aims to lower the hurdles that professional photographers have to jump, while helping them maximize the profits they see in the process.
Our Pro Service membership includes access to free professional online gallery stores, free white label shipping, free priority processing, 10% off on every order (at least), and so much more. We take pride in being a valued partner for professional photographers, so join today and realize a return on your investment in just a few orders.