Whether you're getting away for a weekend or planning a cross-country trip, there are countless photo opportunities everywhere you look. From breathtaking waterfalls to wacky roadside attractions, this summer is meant to snap photos wherever your journey leads you!  For eight weeks, we are going to take you on a virtual summer road trip specifically for the Instagrammer! Let's kick off the summer with an Instagram favorite, mural walls. From crazy, cool color designs to a brick wall made up of gum and saliva, your next great backdrop is just a click away.
Instagrammer's Guide to Wall Murals
1. Wynwood Walls- Miami, Florida
Tucked away in one of Miami's most hip neighborhoods you'll find the walls of Wynwood. Covered in graffiti and street art, The Wynwood Walls came to be in 2009. The late Tony Goldman was on the hunt for something bright and beautiful to transform the warehouse district and looked to create a space where people could gather and enjoy art. To date, the walls have been covered by 50 artists representing 16 counties.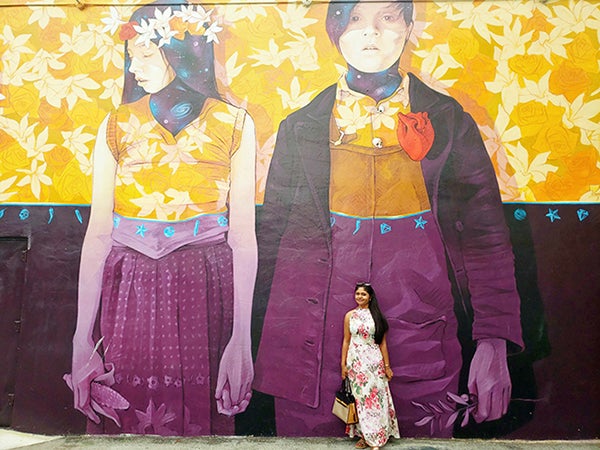 @shrutimohanty

2. Gum Wall- Seattle, Washington
Take a wrong turn near Seattle's Pike Place Market and you may just find yourself amongst a world of old gum. For over 20 years this alleyway has been covered in just about every color and brand of gum you could imagine. The stench of old gum might turn you off, but hey it makes for a unique backdrop!

3. Wing Wall- Nashville, Tennessee
Outlined in all white and spanning about 20 feet high, the WhatLiftsYou wings have probably made an appearance on your Instagram feed once or twice before. Created by Kelsey Montague, the wings look to inspire others to share more about what inspires them in their life.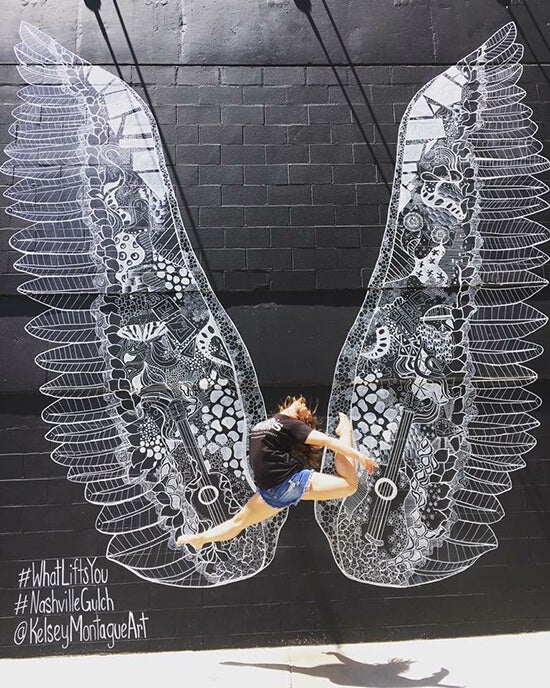 @edill799
4. Tuco & Blondie- Chicago, Illinois
Bright blues and bubble gum pinks cover this wall in Chicago that sits outside an eclectic, fun Mexican restaurant. Designed by Artist Painters Chicago, the wall is a self-worthy spot with some spicy added kick.

5. HOPE Outdoor Gallery- Austin, Texas
This vibrant community paint park is a place color-addicted photographers could only dream of. Located at 11th & Baylor St. in downtown Austin, this splash of color was officially launched in March 2011. The park looks to give artists everywhere a safe place to display scale art pieces driven by inspirational, positive & educational messaging.

6. NoMa- Washington, D.C

. 
If you happen to find yourself North of Massachusetts Avenue in Washington D.C., make sure feast your eyes on some of the buildings covered in murals and public artwork. For the last three years, this neighborhood has been the go-to place for streets splashed with color.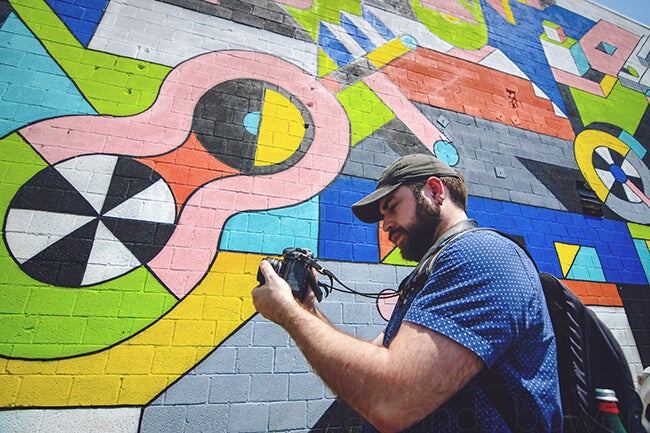 @ambo3924
7. Discovery Green- Houston, Texas
Sprinkled with beauty throughout, Discovery Green park boasts a killer cool wall called the Synchronicity of Color. This bright-colored wall is made up of metal boxes and is known as one of the most popular photo spots in the park.

8. Audrey – Little Italy, New York
Finally, in our own backyard is an amazing mural of iconic movie star Audrey Hepburn. She is located in the Little Italy neighborhood gracing the side of Caffe Roma. She is the creation of artist Tristan Eaton.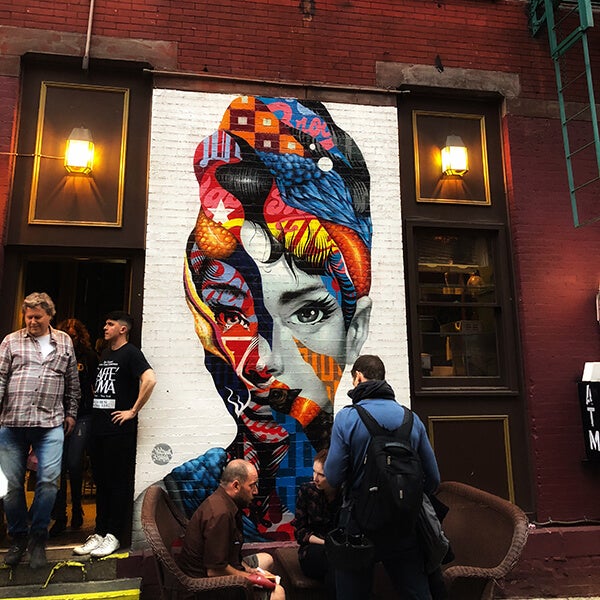 Whether you're in the market for an eye-catching photo to make your followers envious or a backdrop to make your page aesthetic pop, these hot spots will be sure to deliver in every department. Get ready, get set, go shoot some wall art and make sure to print the ones that bring you joy! You can start HERE to print your feed.