It seems, we really, really love taking photos on our smartphones – to the tune of nearly 1.2 trillion in a year throughout the world. Not only is it easy to snap and upload photos, but now we can be more sophisticated and apply classic old-school darkroom techniques to make those photos unique. So with all of the apps out there, which is best for you? Well let's ask a few photographers what they use and how they use it. Here are the five best mobile photo editing apps for photographers as recommended by Printique members.
Once your photos are ready to print, hop onto our new mobile app to upload, edit, and print with ease!
1.SnapSeed – FREE
This seems to be the go-to for a lot of the professional photographers who answered our survey. It's a free app and some of the key features include:
Easy to use Editing Tools
Exposure, color, and sharpening adjustments
Selective adjustments, brushes, and healing tool
Black & white, vintage, and texture filters
Portrait enhancement, lens blur, and vignette
Photographer Jen Hillenga walks us through one of her photo edits.
After Opening my image into Snapseed, I usually see if any of the "Looks" feel right as a starting point for the photo.  The look I usually choose is "Pop" which has a little punch without destroying the integrity of the shot.
Then I go to the tools popup.  This is where all the creativity lives…This is the magic of Snapseed and where you can make all your adjustments.  The combinations are limitless, so you will want to open each tool and see what it has to offer.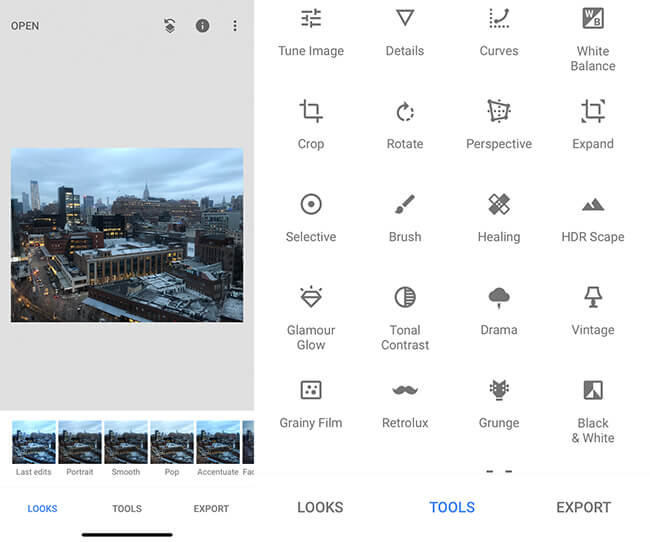 I usually start making corrections with the "Tune" tab that gives you all your basic image controls.  I usually will brighten the image, add some ambiance, take the black point down, and adjust the warmth.  This is probably the most important step and most powerful area of Snapseed.
Next, I go to the "Details" tab and bring up the sharpening and structure of the image.  This tool really helps to sharpen edges, but be careful, because it can quickly be overdone and make your image pixelated.  After that, I change the white balance of the image, usually adding a bit of warmth.
I Use the "Grainy Film" tool often, but usually only the color filter part, and not the control for grain.  I like to keep my images as clean and grain-free as possible. Within this tool you can change brightness, saturation, style strength and vignette strength of the filter effect.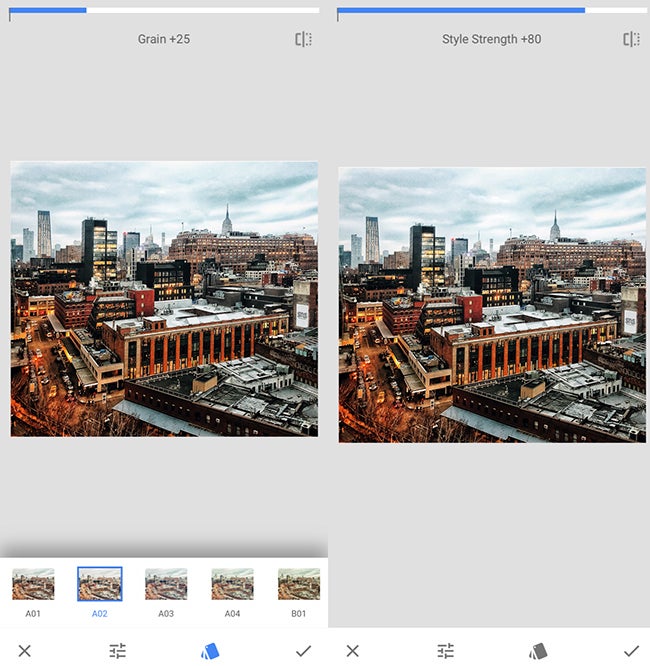 I will sometimes use the brush tool to add exposure to parts of the image, the perspective tool to straighten buildings, and the vignette tool to add a bit of a darker edge or to lighten the interior of an image.
In Snapseed, you can always change and tweak and view your edits in the "view edits tab at the top right of your screen.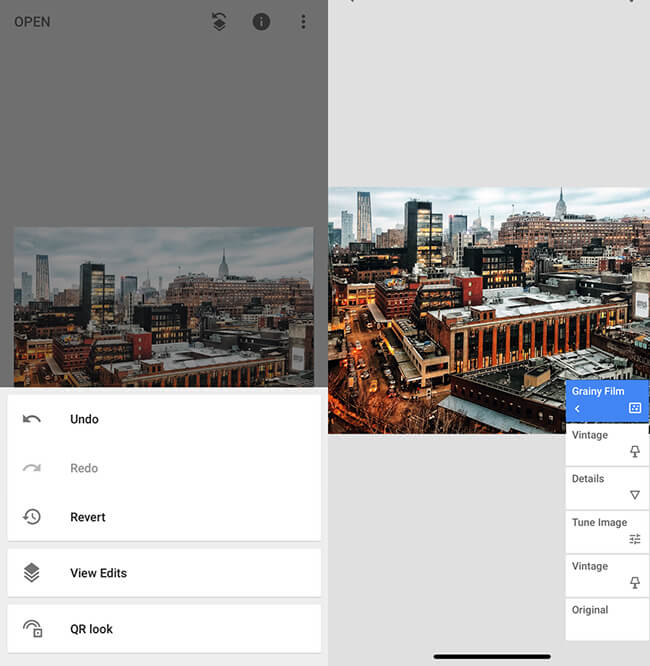 When my image is how I like it, or at the point where I need to put it into another app, use the export tool to save to camera roll. On this image, after exporting, I opened the image in Distressed FX Ap to add the birds to the sky.  Then Exported again to the camera roll.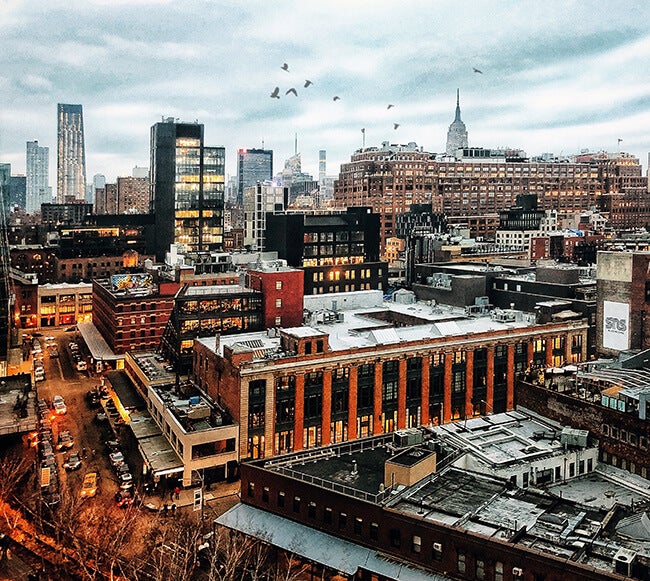 It seems like a LOT of steps, but once you get used to working within these apps, you will find your processing time is actually very quick and can be done in just a few minutes.  Then take your masterpiece and share to social media or create printed images from your iPhone pics to enjoy on the walls of your home. I personally love the Printique canvas prints for a more vintage look.
2. Lightroom Mobile – FREE Version
Photographer – Kyra Feenstra
Lightroom mobile (the free version) is perfect for turning a dull phone picture into something worth printing! I took this photo with my phone and then opened it up in Lightroom Mobile to make it really pop! I brought the exposure up to lighten it up. I added some contrast, zoomed in, straightened it up. I used the color adjustment tool to bring out the blues and greens of the ocean.  Now it's one of my favorite pictures! All done with my phone and a free app!


For me, I love the look of my edited photos on Printique's silk paper. It gives it texture and keeps its vibrancy.
3. Instagram- Free
Photographer – Studio 32
Instagram has come a long way with its editing capabilities since it's come on the scene 2010. Within the actual app, you can now adjust brightness, contrast, warmth, and saturation. Also, you can control highlights and shadows. Plus, there are some other fun features like fade (giving your photos an old look) and tilt-shift which allows you to put the focus on a certain part of the photo and adding depth of field. Of course, you can always use the filters that come with it, but the editing tools give you more control.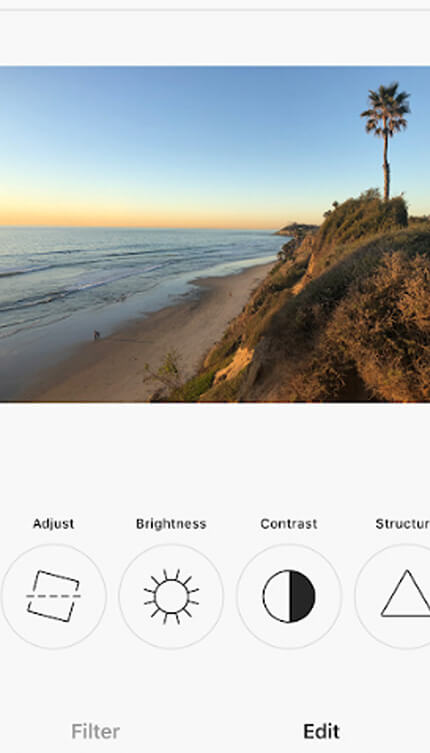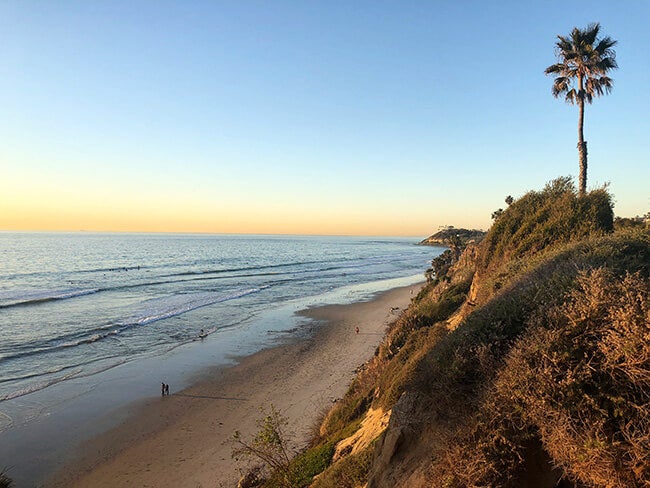 For me, I prefer to take all of my edited vacation pictures and putting them into 8×8 Printique photo books. I also make smaller versions, the 6×6 photo books to give each of my children.
4. Touch ReTouch – $2.79
Not many apps allow you to erase unwanted things from a photo, but TouchRetouch is the one-iPhone app that gives you that Photoshop-esque option.
Here are just a few items you can get rid of in the frame:
Remove telephone wires and posts, power lines
Remove surface breaks and scratches—both straight and curved
Remove photobombers
Remove pimples and skin blemishes
Remove human-made objects like stop lights, street signs, trash cans
According to the app, you can make items vanish right before your eyes by just marking them. For portraits, there's also a blemish remover.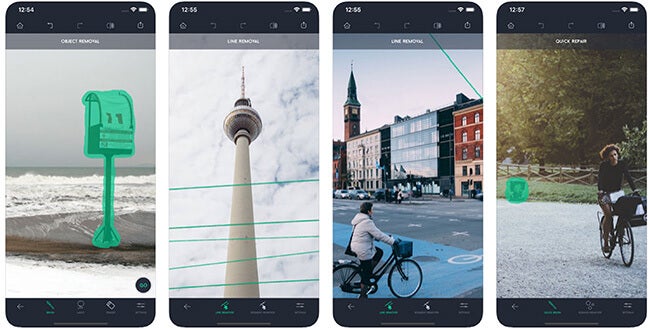 5. Mextures – Free
Mextures is a fun app that allows you to layer different edits to create cool and unique effects. It even allows you to save those combinations if you really liked the outcome.
According to its website, it has over 150 textures.
"You'll find analog light leaks, hand-made artifacts, element textures, dusty vintage film scans, tasteful grunge, and perfectly tuned gradients.  Effect too strong? Easily adjust the opacity to suit your needs.With 12 different blending modes per texture, every new layer adds a dynamic range of possibilities.  We give you all the necessary tools you need to create something unique."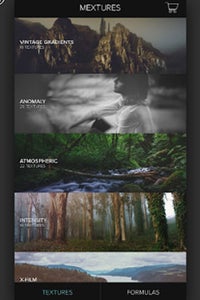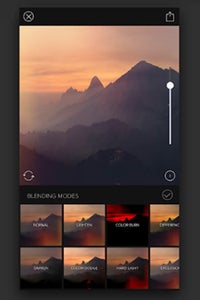 While editing your photos is important, don't forget the most important step – to print your masterpiece. Printique offers everything from small 5×5 prints all the way to large 40×60 metal prints. You can start your printing journey by clicking HERE.