The holidays are a great time for friends and family to gather around the table and the camera to make special memories. So you are ready for a glow up for your table? We have you covered. Check out these four design tips to make your holiday table merry and bright.


Seating Blocks
Everyone has a spot at the table. Why not make it more entertaining and fun by giving them their own 4×6 wood print block of themselves? We made it a bit extra because we love those Instagram and SnapChat filters, so we each got to pick our favorite filter, saved the image and then uploaded it to the wood section. I ordered the 4x6s with the stands and now each person has their own unique and fun identity.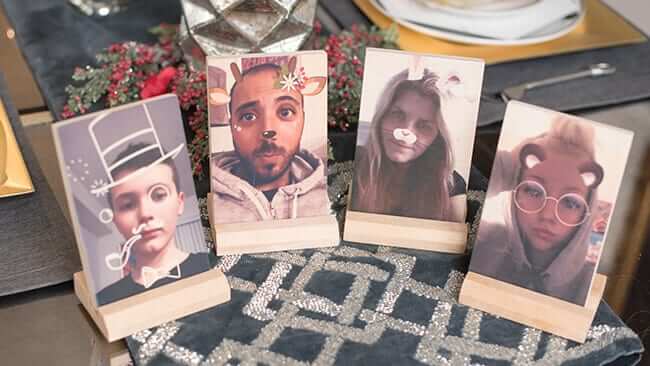 Holiday Menu
Let's be honest, everyone goes all out with the food! And that's fantastic, now let's kick it up a notch. Just like being at a fancy restaurant or event, you can make your own menus. I used the 4×8 Holiday Cards and used a Holiday background. I then picked a beautiful font that set the tone.  On the front of the card, I put the year and the gathering. On the back, is the appetizers, entree and dessert.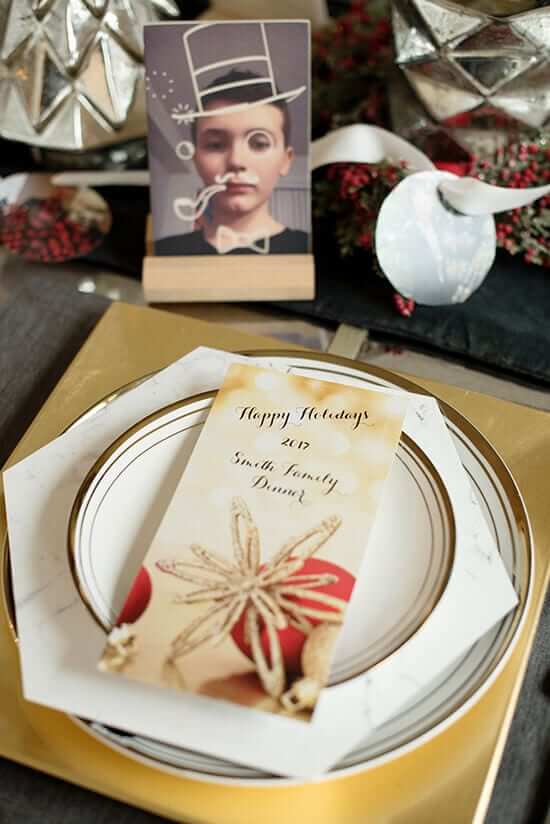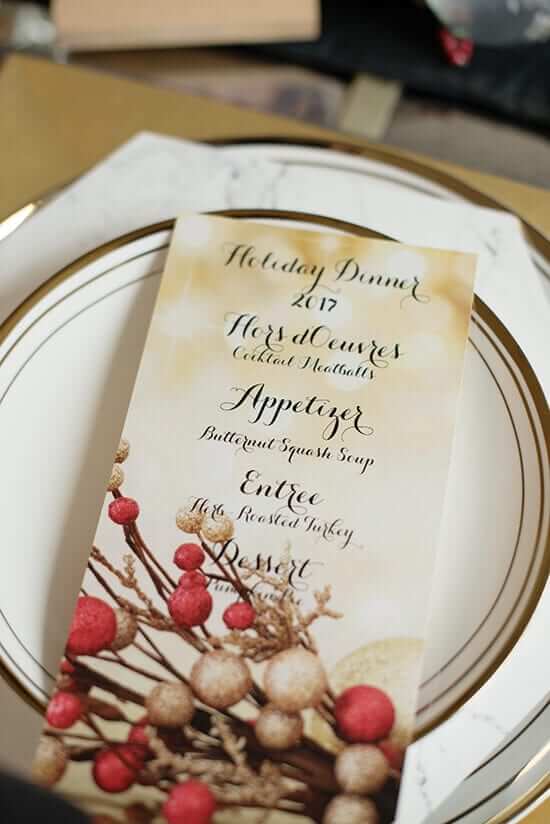 Decorative Chargers
I love the clean look of white marble. Although, it can be expensive and heavy to store. So I made mini-decorative chargers from metal using the hexagon shape in 9.5 x 11″. You can place these under the dessert/salad plate. Use an erasable marker and put names on them. You can also use them on the table to set hot plates on them instead of a pot holder because they are heat resistant and it looks pretty on the table. If you do use them on the table, to soften the underside you can use black foam or felt to cover the entire back or frame bumpers to raise them off the table.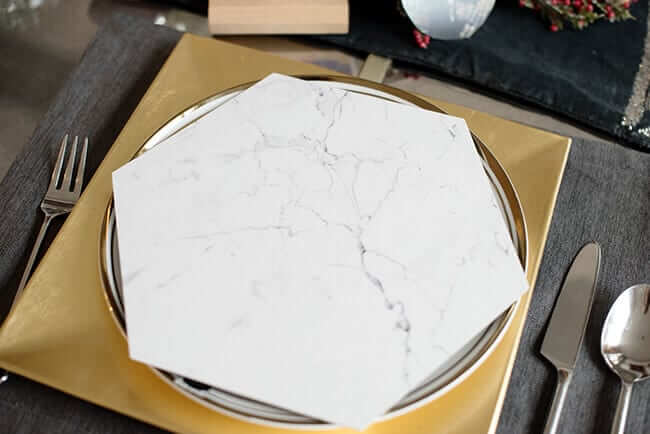 Holiday Garland
I love to make DIY as simple as possible. Making a holiday garland out of pictures was so easy. Go to the collages section, look under the category of basic and you'll see a layout that incorporates 20 round photos. I ordered two of these sheets in 16x20s, used a hole punch and put a 1″ wide ribbon through the holes. I weaved it through the ornaments and decorations on the table runner and after the meal, I can hang it up!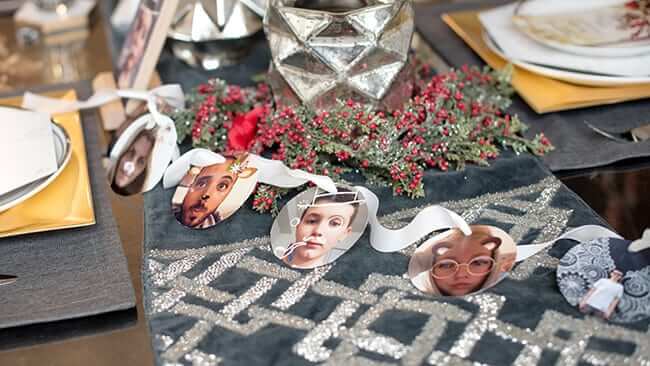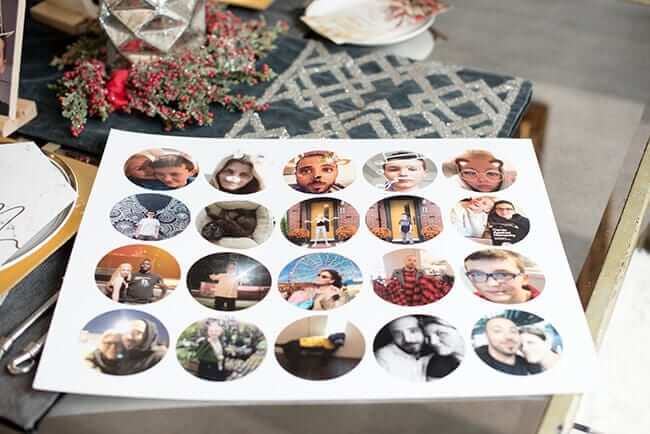 These are just a few fun ways to decorate your holiday table using Printique products. What was your favorite? Feel free to click on the pictures, start your own holiday table decorations.