There are a few good reason to buy yourself (or the people you love and appreciate) a fresh new water bottle right now. It's getting warmer! You'll be outdoors more often! You've probably lost yours! (Just guessing here.) Whether you've been able to hang on to yours or not, it's always nice to start spring off with a shiny new bottle.
If you'd like yours to stand out in a sea of solid options, personalizing it will make it easy to spot. Here, a few ways to do so that also show off your good taste.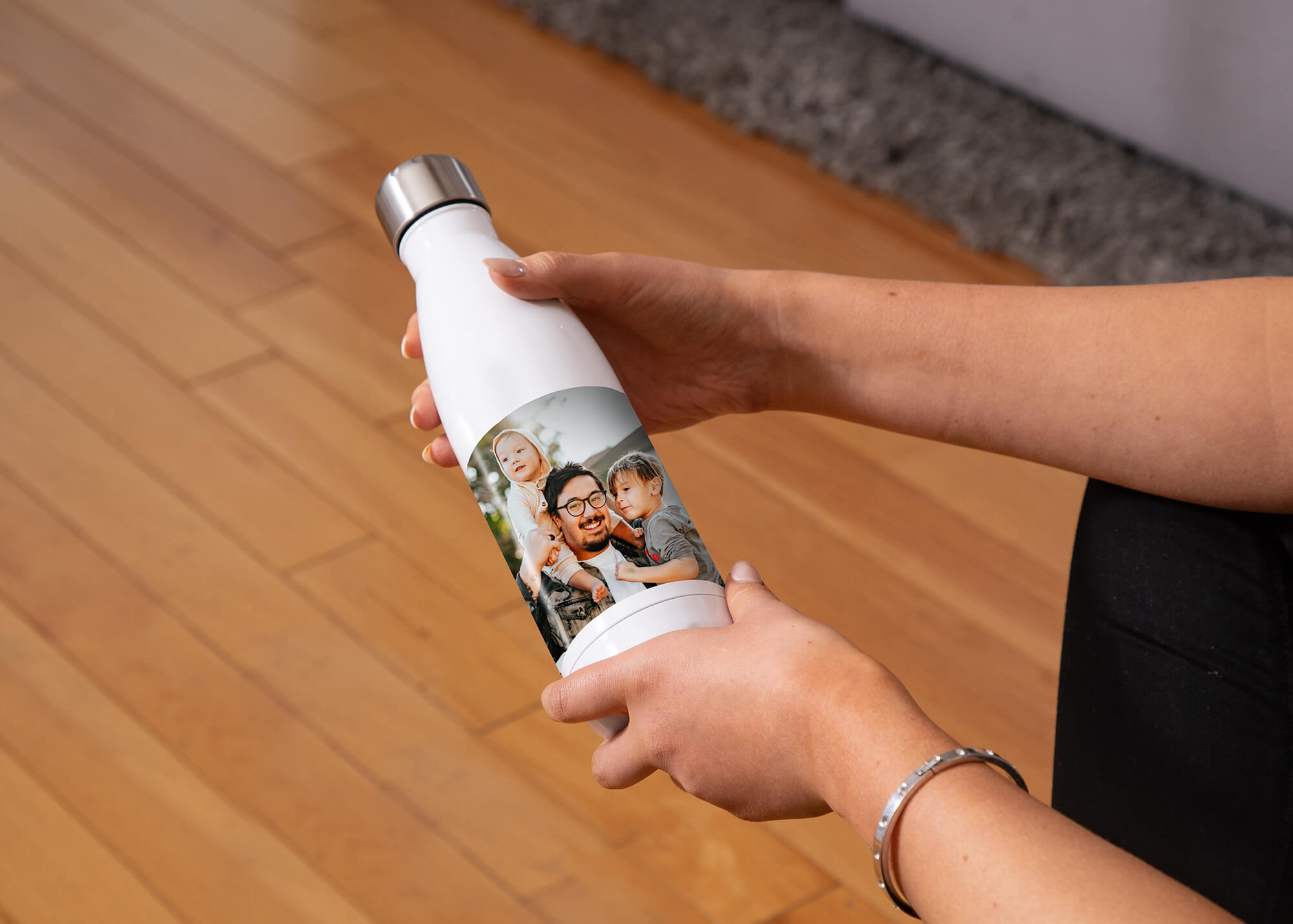 1. Photos
Grab your best vacation shot, candid with the kids, or pet portrait to bring your favorite memories with you everywhere you go.
2. Artwork
We recently featured some great places to browse free downloadable art. If you're dressing your walls, why not your on-the-go accessories, too?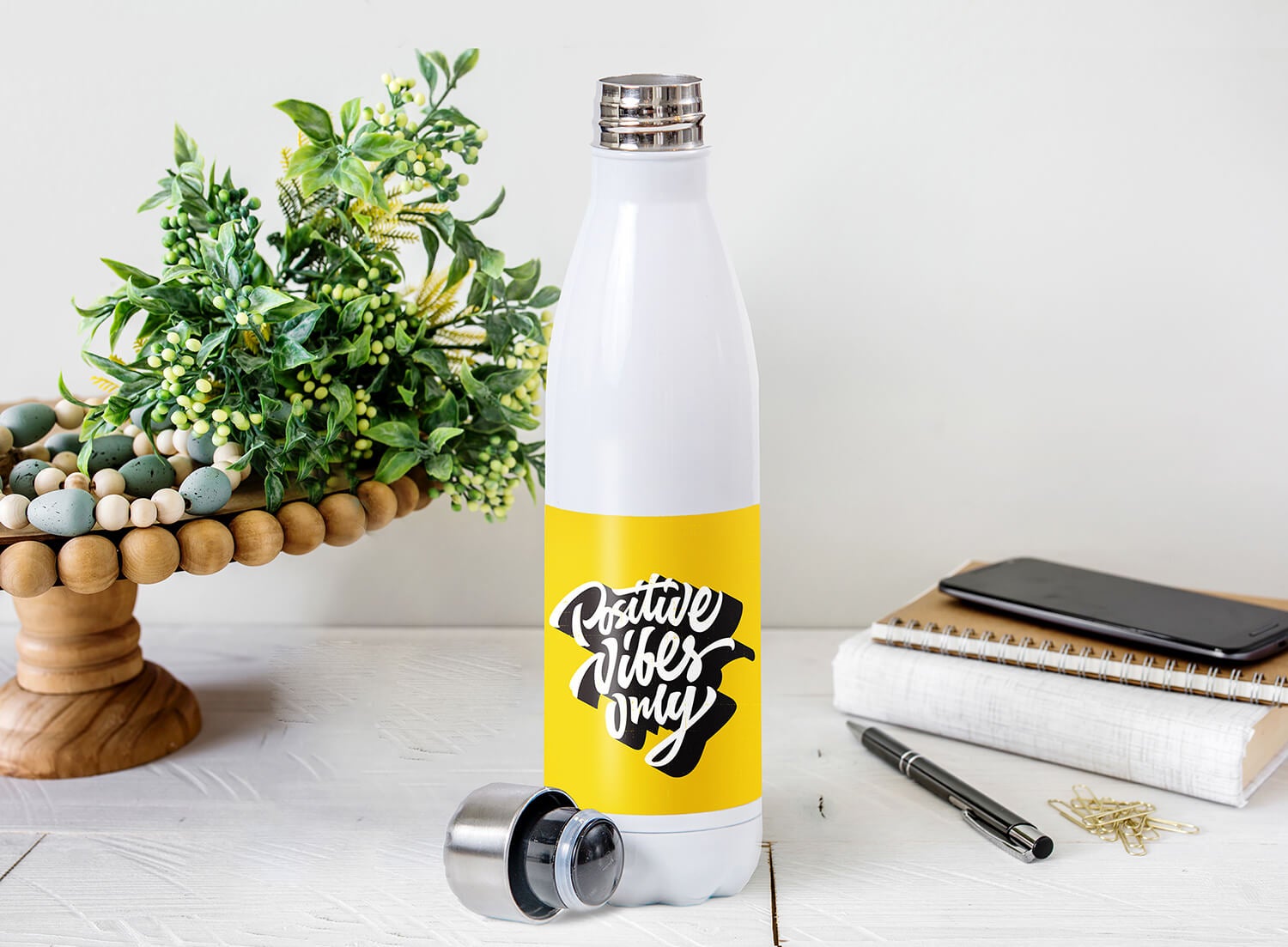 3. Your Favorite Quote or Saying
You can use the editor's fonts and one of the many background options or search Google Fonts (to then create a jpg and upload as an image) to wrap your favorite inspiration around your bottle.
4. A Great Pattern
There are loads of places to grab free patterns, but we found some excellent options at Creative Market that start at just $2, like this abstract paint splatter, these vintage sailboats, this clean grid option, and these kid-friendly marine animals.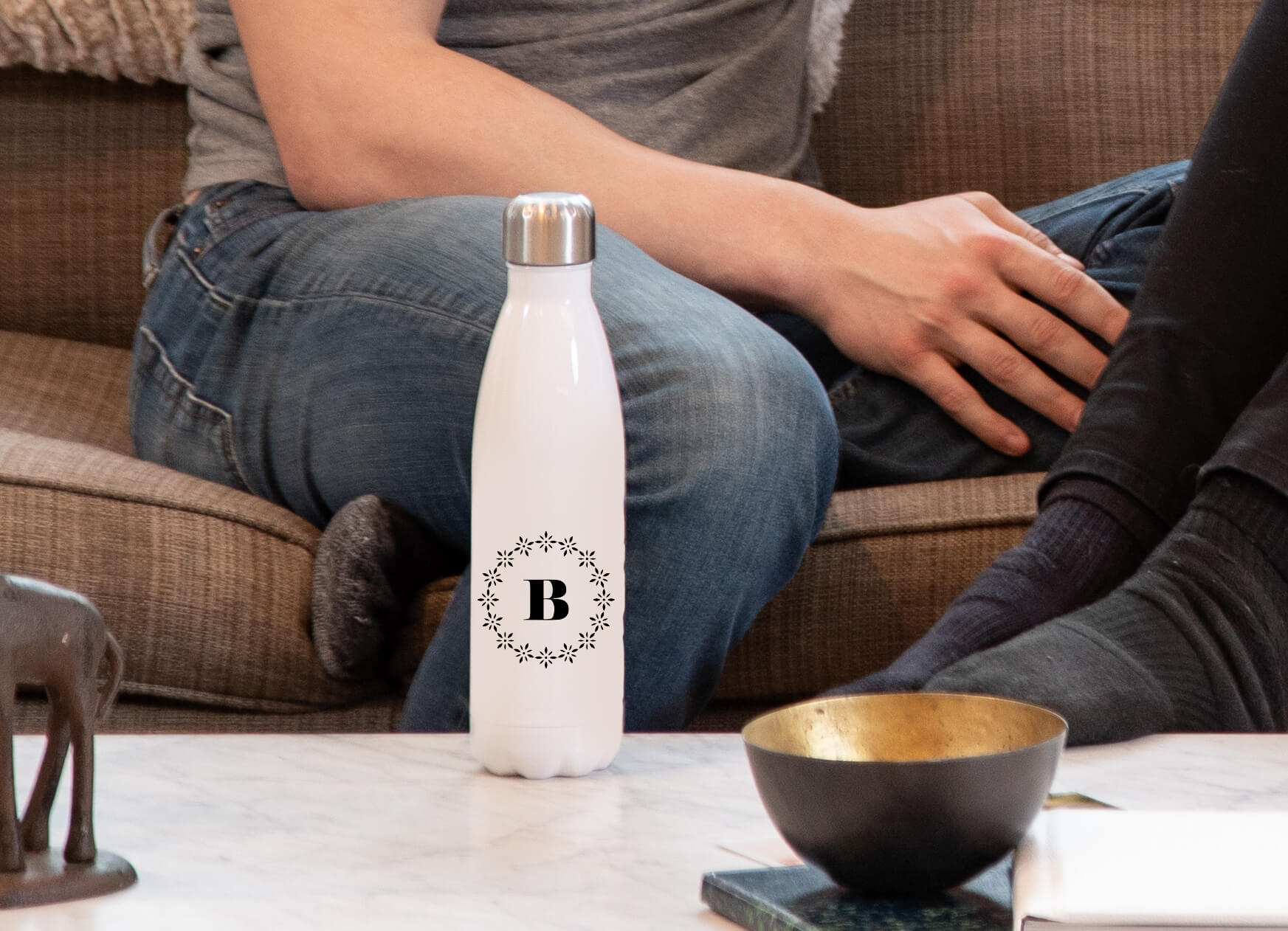 5. A Monogram
Simple. To the point. Never wonder if it's yours. The editor has dozens of fonts, or if you don't see something you like, use Google Fonts again to find a palatable one and create an image.
Bonus: The bottle is built to last. The stainless steel, vacuum insulated bottle is finished with a high gloss coating that will protect your design.
Decided on a look? All that's left to do is head over to our editor and load your image or design up. We'll help you with placement, cropping, and all the other details.
A few more ideas
Work From Home Supplies Everyone Needs Right Now
The Best Places for Free Downloadable Art
This Is How To Set Up an Ancestor Gallery Wall