The rumors are true: the best things do come in small packages, and our favorite little gifts are here to prove it! From classic prints to mini acrylic photo blocks, it doesn't take more than a handfuls-worth of memories to wow your giftee this year.
To help jump start your small but mighty gift, we've outlined five of our favorite little gifts that you can start and finish today. Order soon to make sure your gift is in hand for the holidays!
---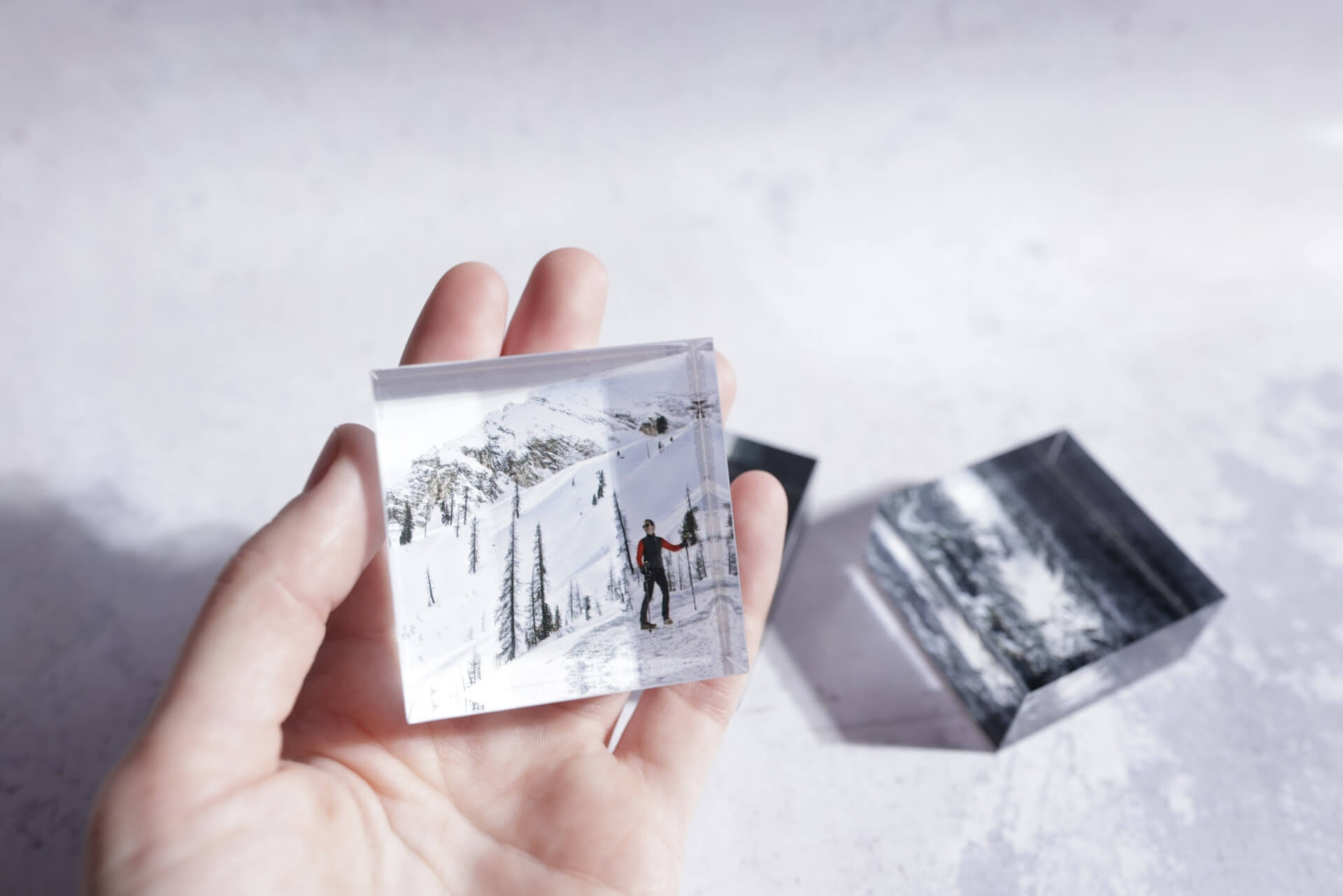 Mini Acrylic Blocks
When it comes to photo gifts, it doesn't get cuter than a 2-inch by 2-inch acrylic photo block.  Whether you're printing scenery or precious memories, an acrylic photo block never fails to dazzle.  It pulls at your sentimental side and is sure to become a treasured possession of whoever you gift it to!
Make your mini acrylic photo block gift all the more special by turning it into a set.  Need inspiration? Here are three particularly adorable ways to personalize your acrylic block set:
– Print 4-6 photo blocks in black and white.  This will add an extra splash of nostalgia to your photos; plus, crisp whites find a new sparkle beneath our shimmering acrylic.
– Print a set of photos from the same shoot.  Do you have a collection of portraits of your baby making a range of funny faces? Did you rapid fire on your iPhone's selfie camera when you were finally reunited with your best friend?  When displayed together, a set of photos from the same occasion capitalizes on the feeling of a moment frozen in time; and it doesn't hurt that they're sure to be aesthetically aligned!
– Print across generations.  When it comes time to print our photos, many of us only consider the ones we've taken on a digital camera – but don't overlook those boxes of decades-old photo prints! Scan and digitize old prints and give them new life on an acrylic photo block; your recipient will be so surprised to see their favorite old photographs in a new form.
---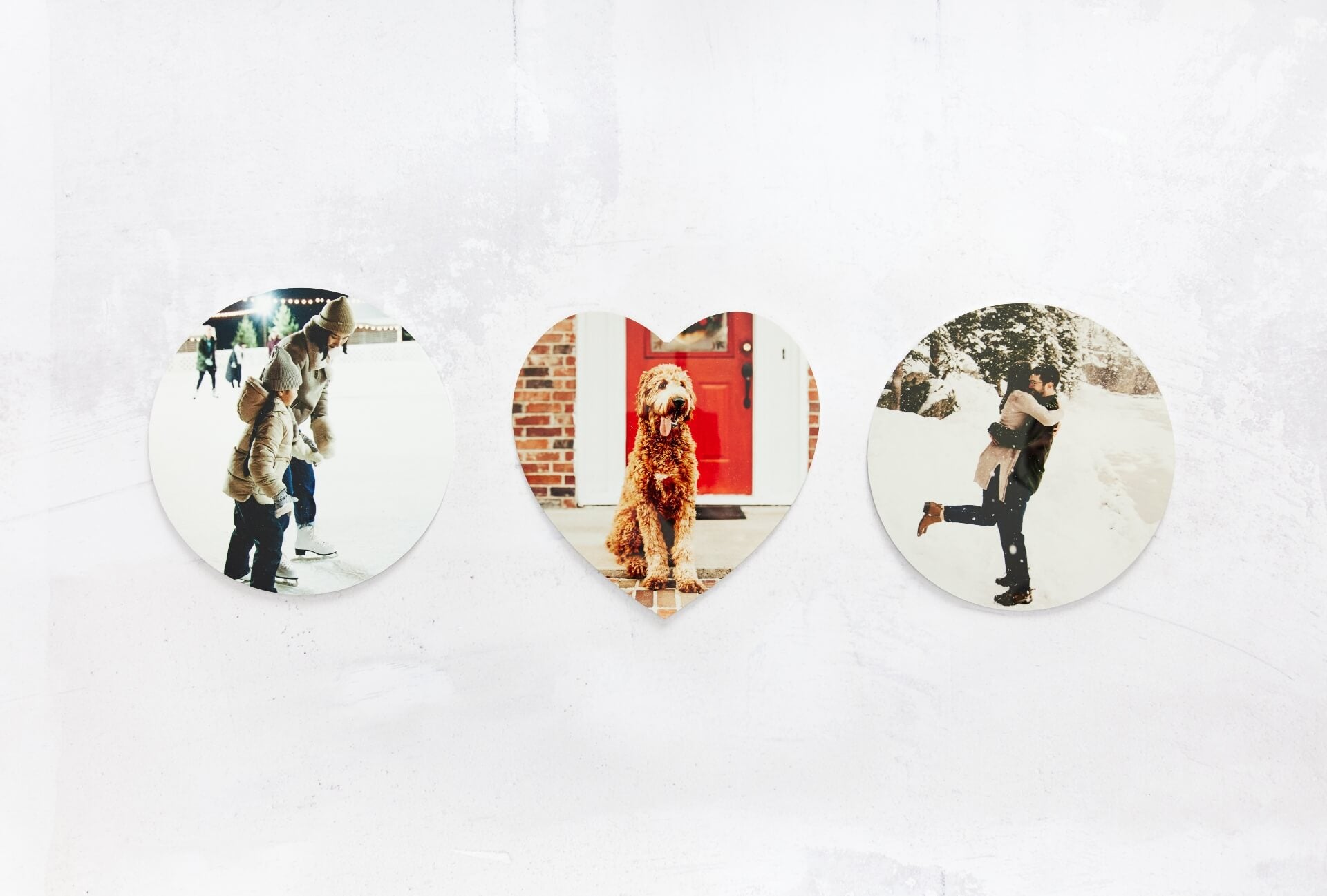 Metal Magnets
Make it easier than ever for your giftee to put cherished memories on display.  Our 4x4inch metal prints are the perfect little gift, no matter who you're shopping for.  Select the magnetic backing option when checking out and your prints will arrive ready to display on any magnetic surface. Your giftee's fridge will soon look cuter than ever!
---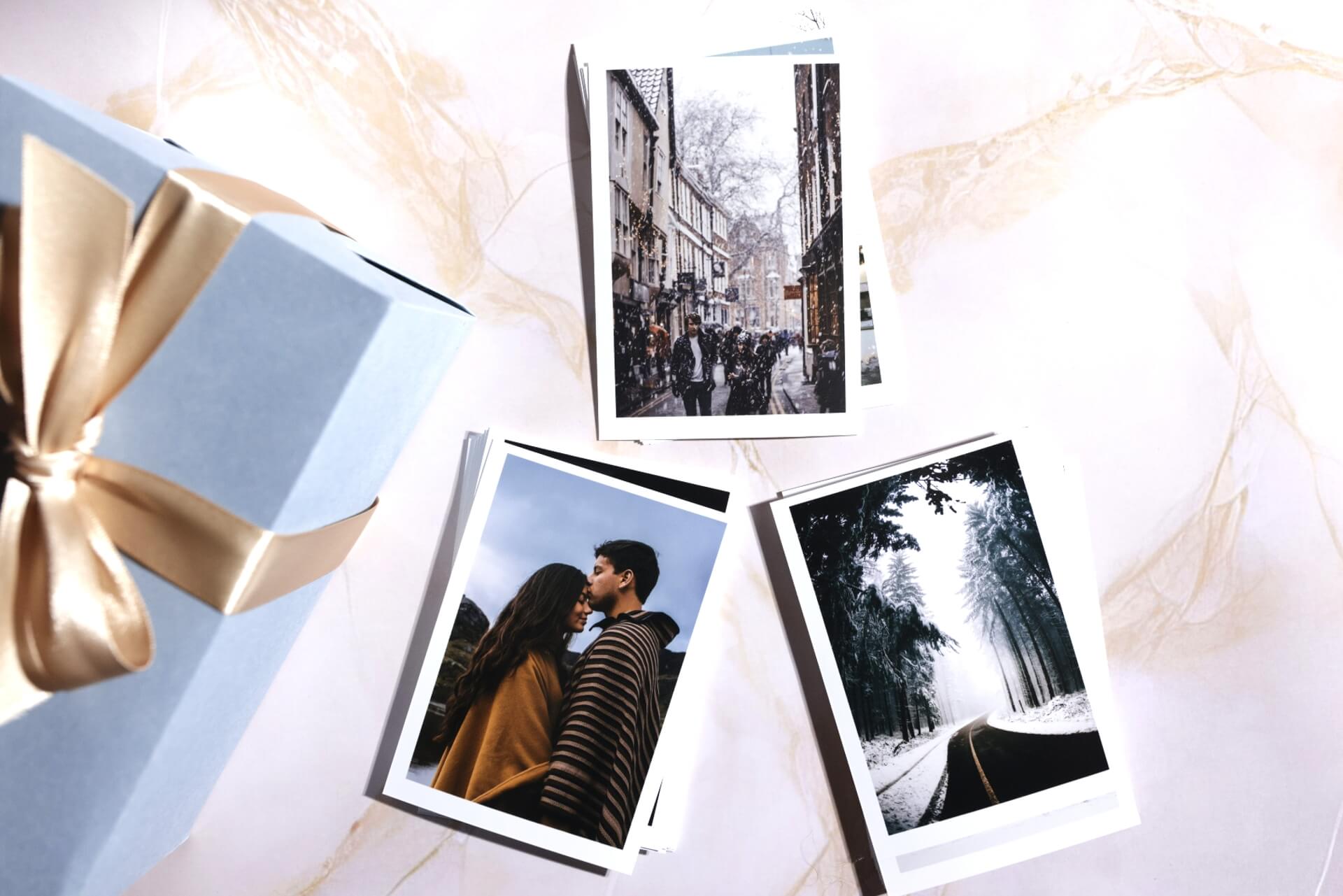 A Bundle of Classic Prints
Classic prints are classic for a reason – they're timeless, sentimental, and fit for any budget.  Dig through your photo archives for as many pictures as you can find of memories you shared with your giftee.  Add surprise features, like screenshots of funny messages or photos they never knew existed, to make this gift all the more special.
---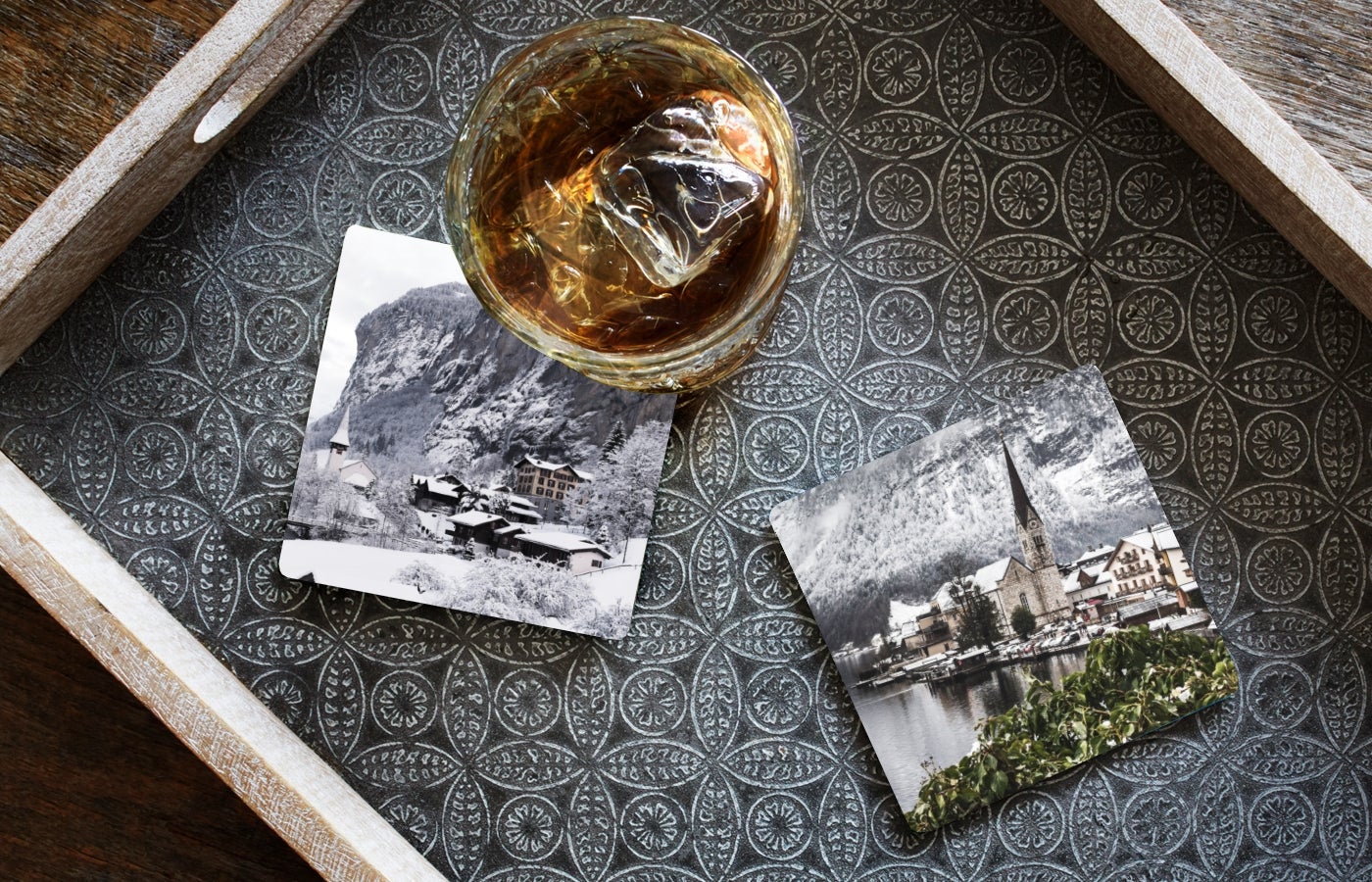 Metal Coasters
Our 4x4inch metal photo prints are perfectly giftable for more than just adorable fridge décor.  Order your metal prints without backing to easily create memory-filled custom coasters.  They're a one-of-a-kind way to say cheers to your giftee, whether you're celebrating from near or far.
---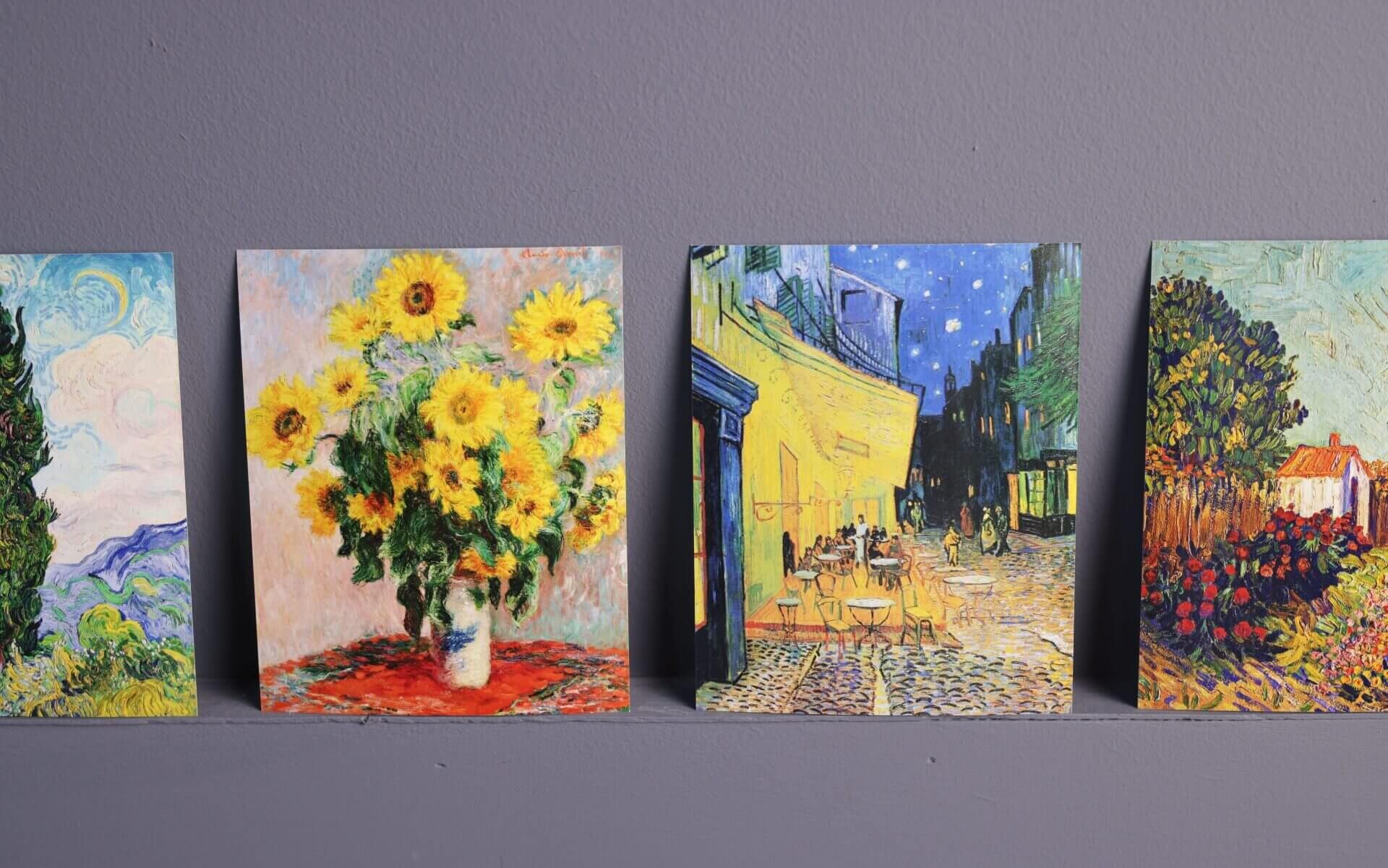 Mini Art Prints
Artwork is a foolproof gifting option, whether you're shopping for a close friend, a coworker, or a low-budget group gift exchange.  Make the most of the incredible art of the public domain by creating 4x6inch fine art prints. From Monet to Van Gogh, there's no shortage of celebrated artists in the free-to-print archive of the public domain.  It's unique, intentional, and simple – the triple threat of holiday gifting!
---